Tatertots and Jello Summer Decorating Ideas. Easy DIY projects and ideas to add summer charm to your cottage or farmhouse home!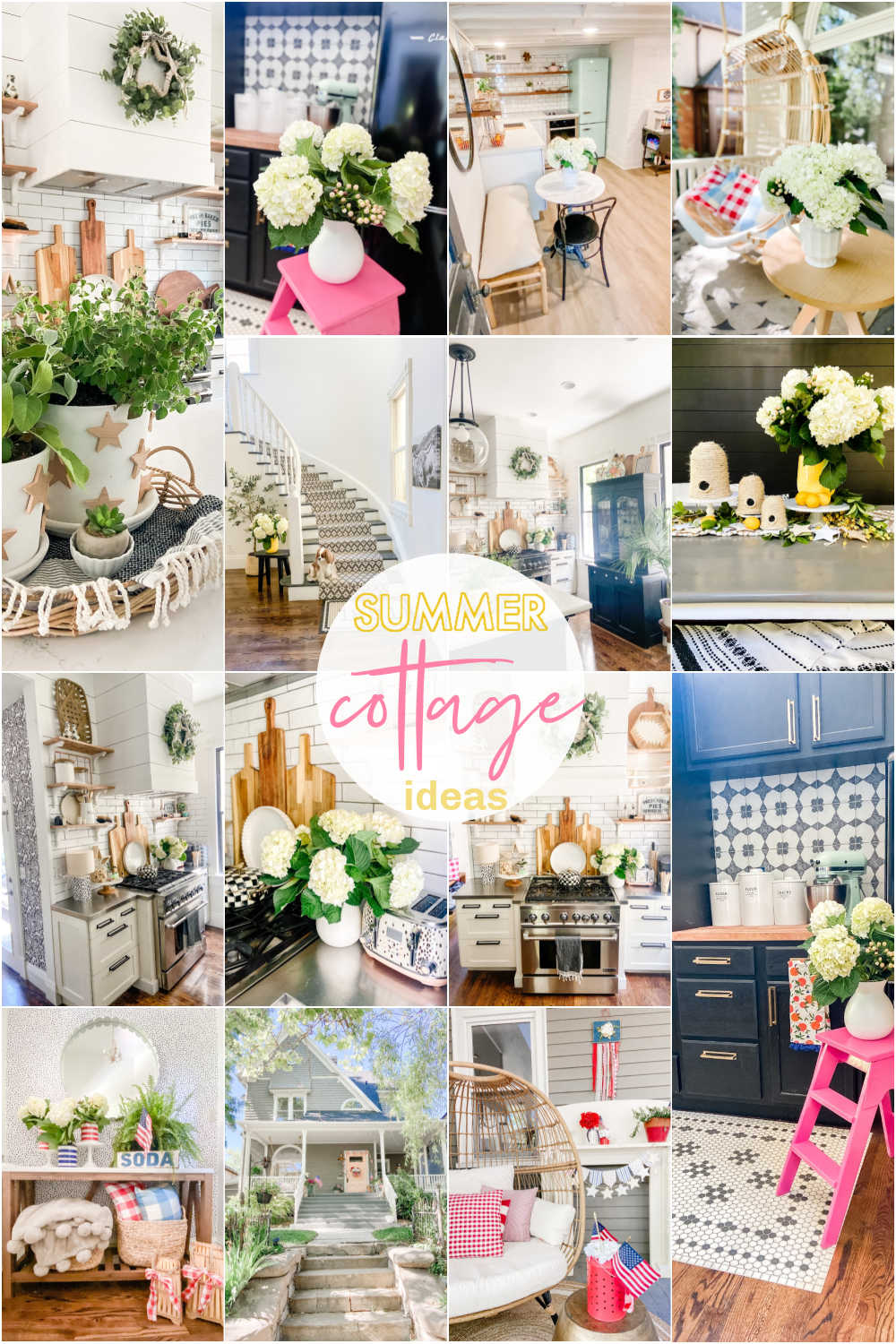 Summer Decorating Ideas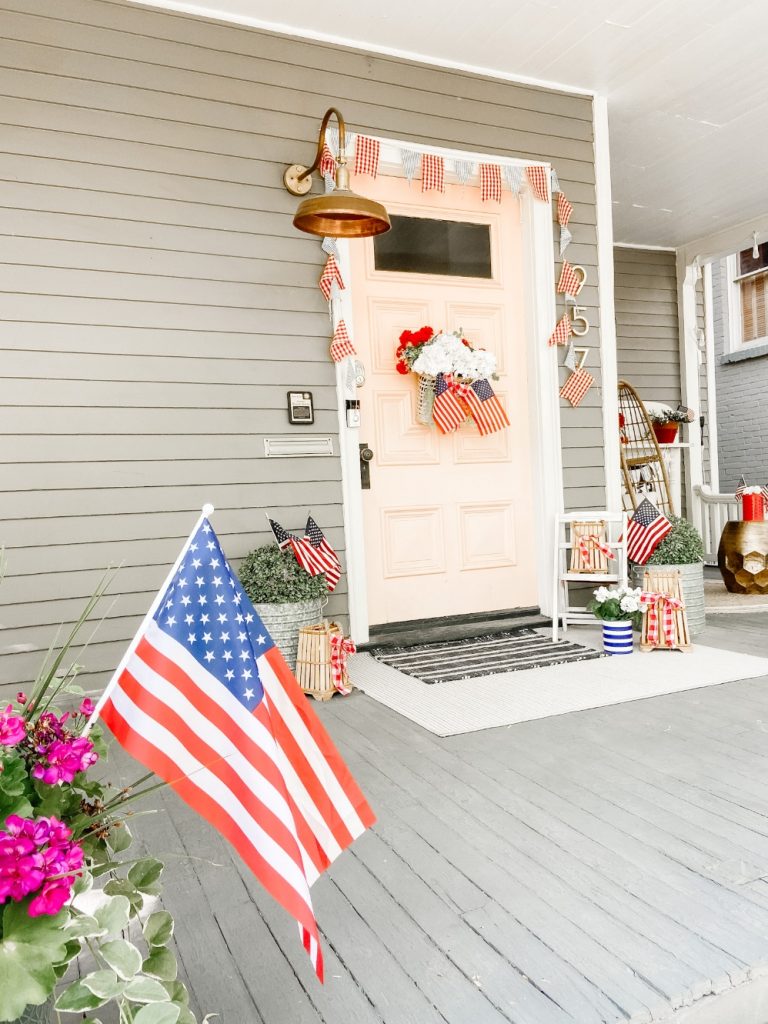 I love summertime! It's warm, the kids out out of school, lazy mornings, pooltime, barbeques and road trips! I love celebrating summer by adding some summer details to our home! I am so excited to take part in Kelly @tatetteredpew's Summer Blogger Tour. Welcome if you are visiting from Cecilia's site Thrift Store Addiction. I love her ideas. And be sure to hop over and see ALL of the summer home tours. You can click over on the links at the bottom of this post!!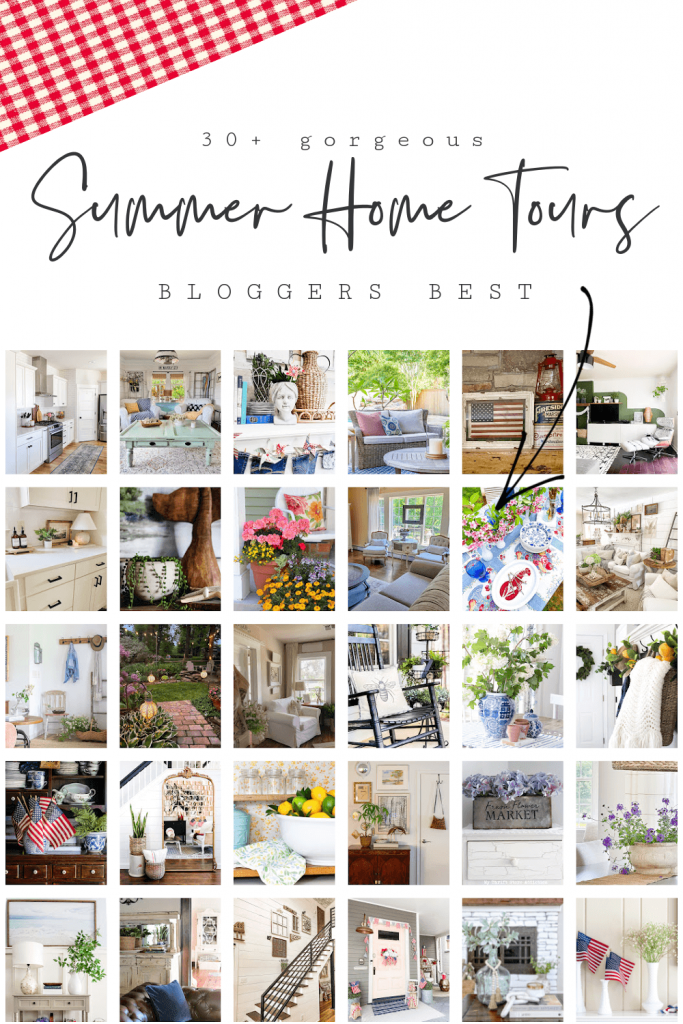 Summer Porch Decorating Ideas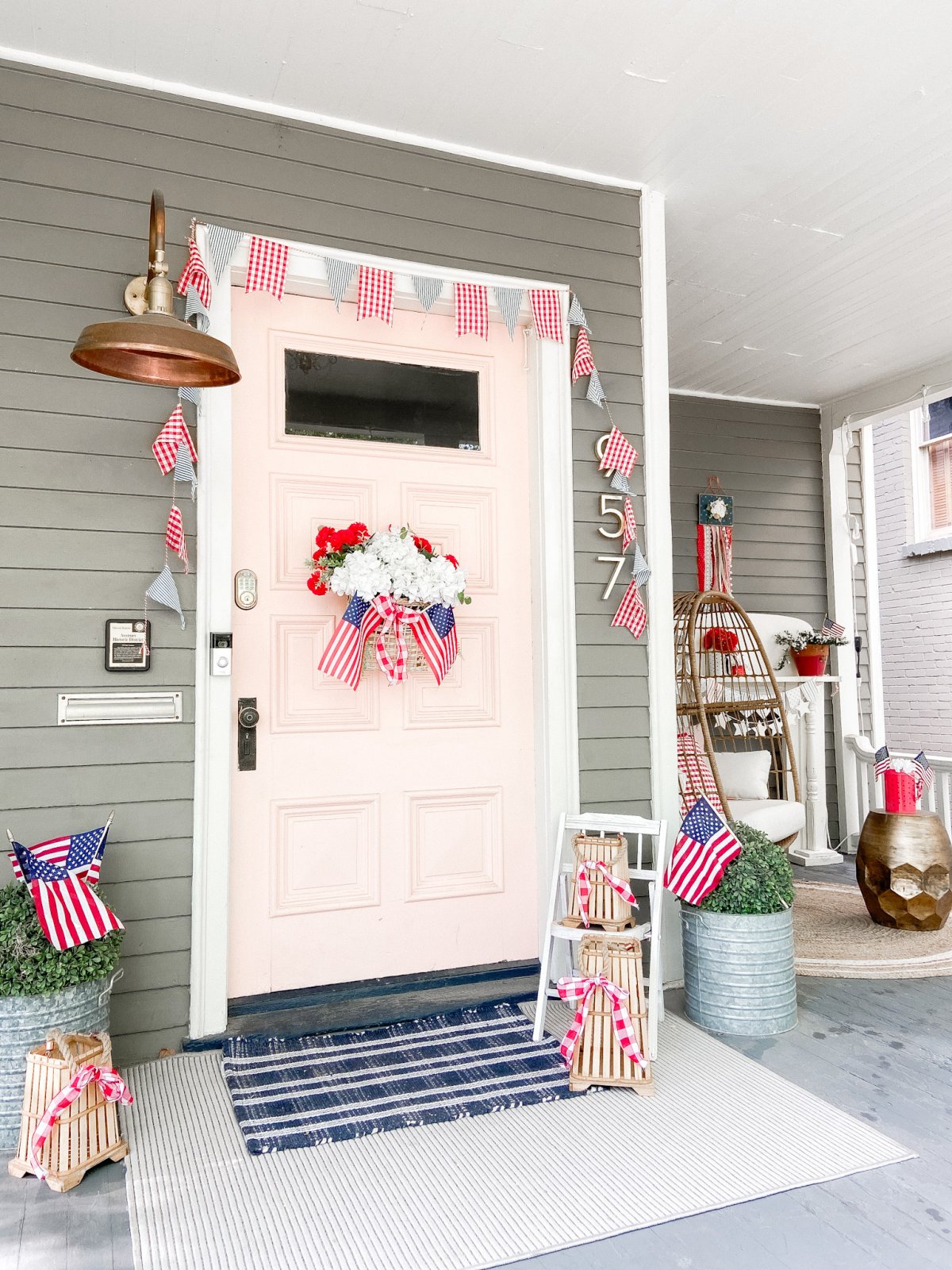 Welcoming people to your home starts at your front door. I had so much fun decorating our front porch for summer. I went with a patriotic theme this year.
Make a Basket Wreath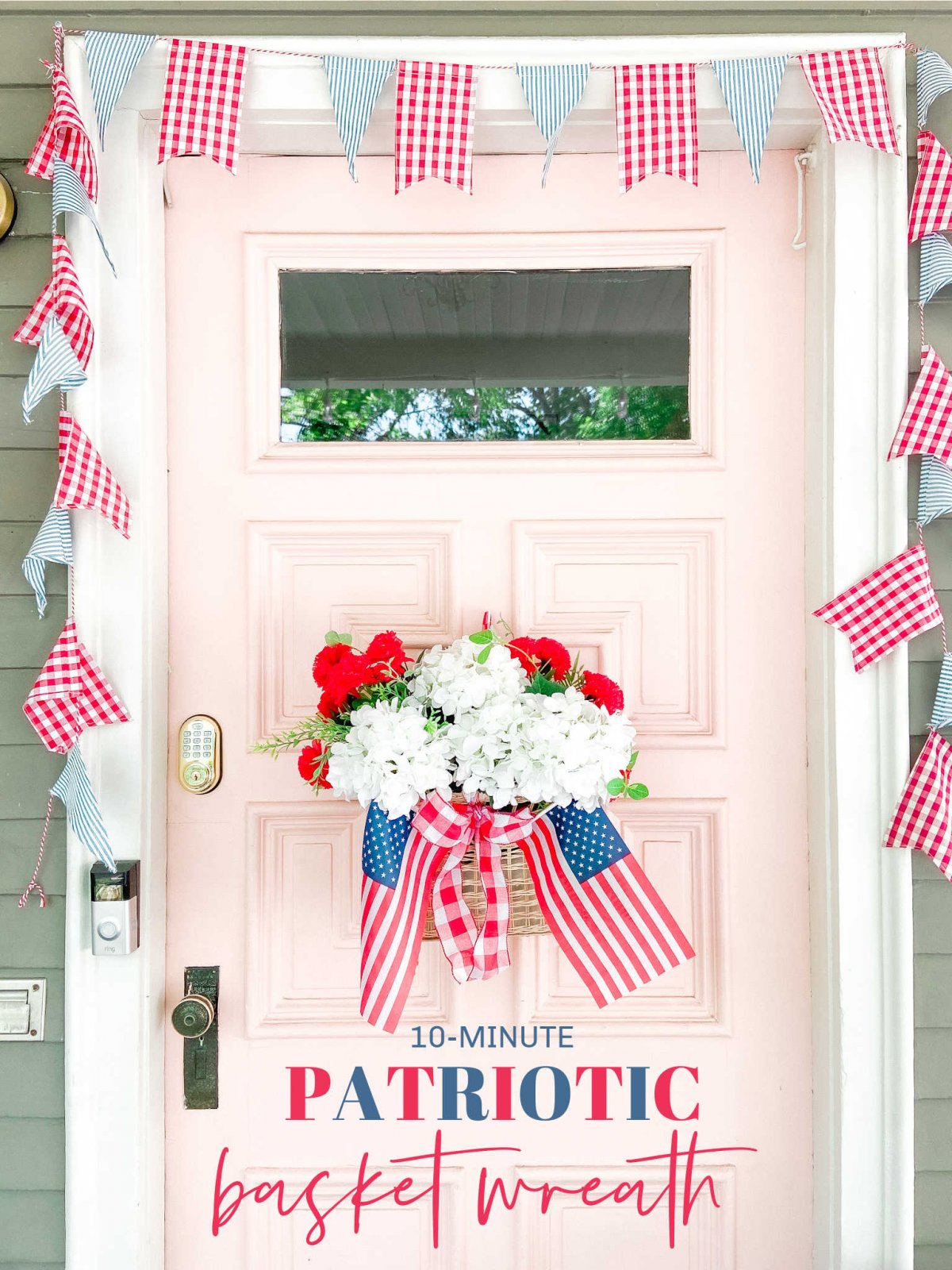 I made a 10-minute patriotic basket wreath. I love that it's not a traditional wreath and it brings so much color to our porch!
Adding Pillows to a Swing or Chair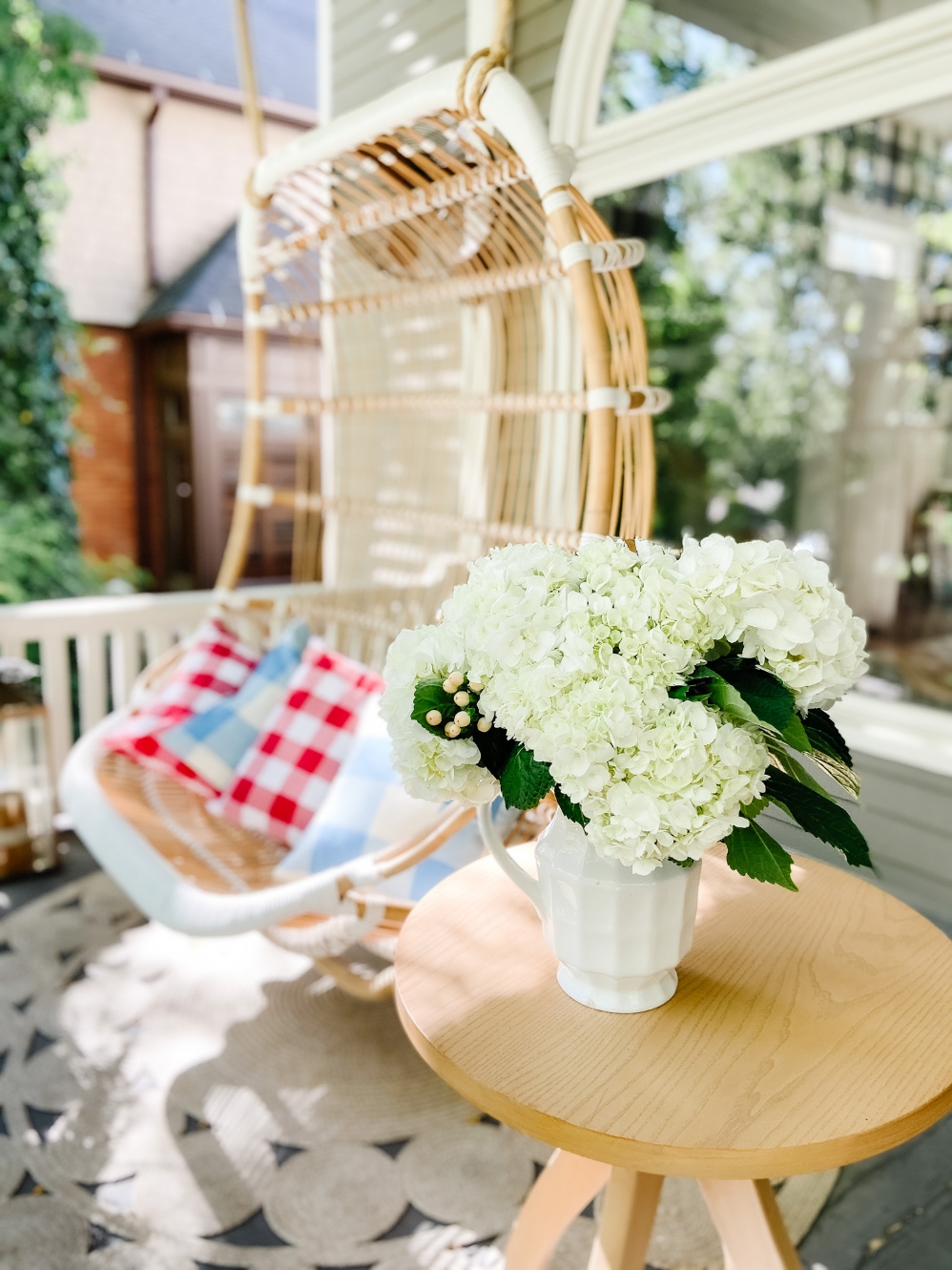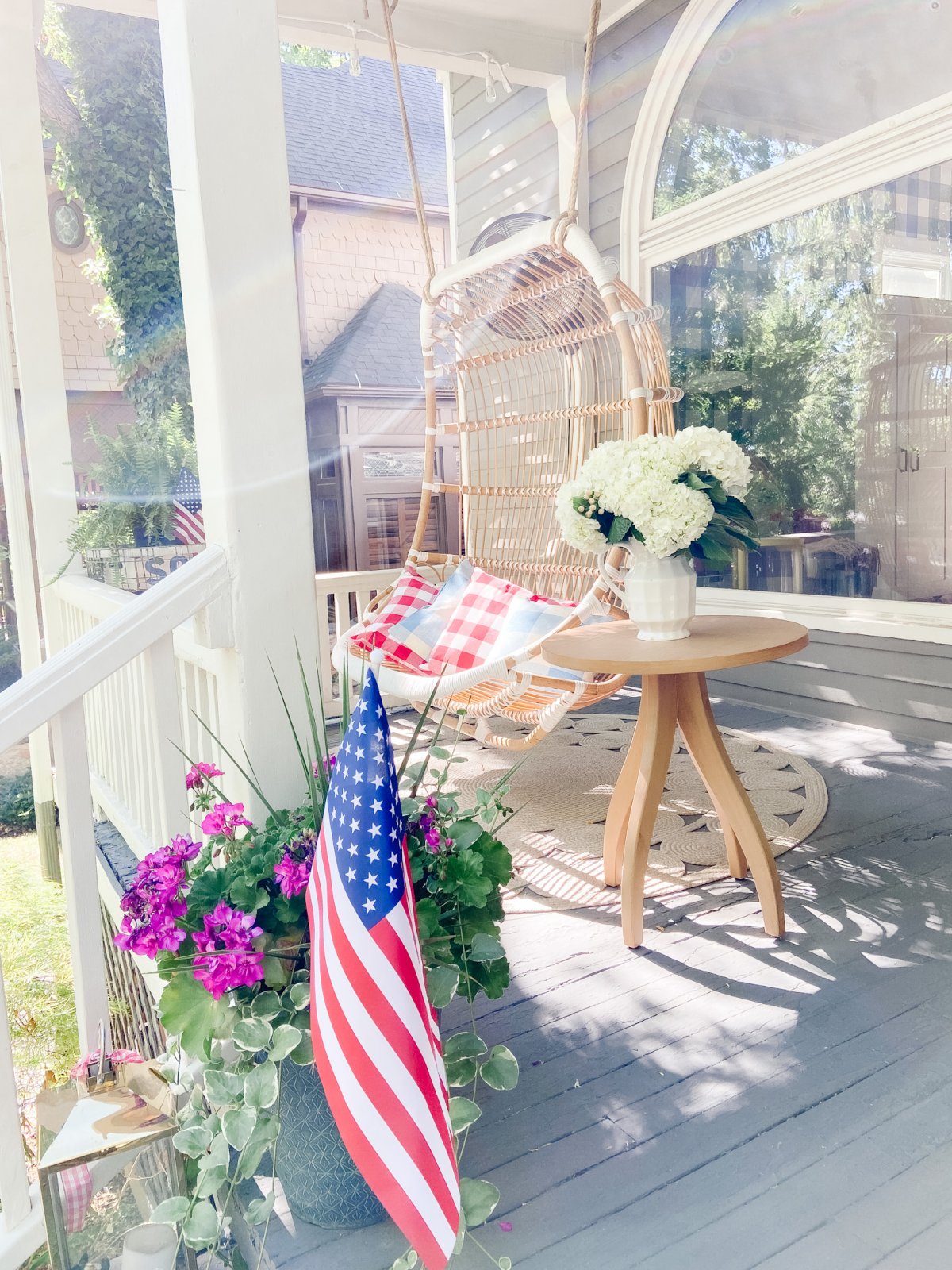 I found inexpensive red and white gingham and blue and white gingham pillow covers on Amazon. They were cheaper than buying the material and making them myself!
Summer Porch Reading Spot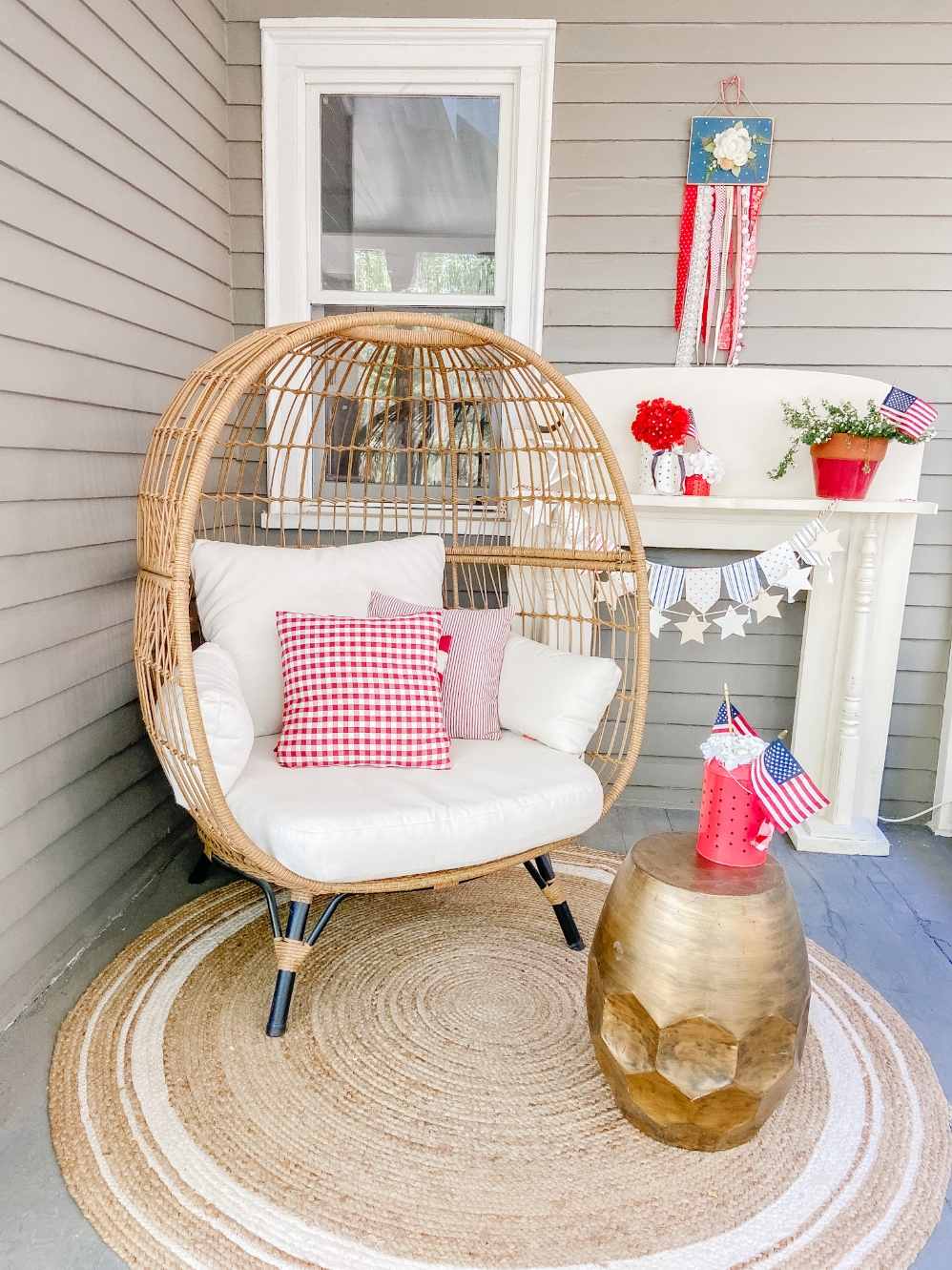 I love reading in the shade in the summer! I created a charming reading nook in the back corner of our front porch by adding my egg chair and a faux mantel! The egg chair is my kids' favorite spot to read and do schoolwork. It's so comfy! I added some patriotic pillows to make it festive.
Adding a Faux Mantel to the Porch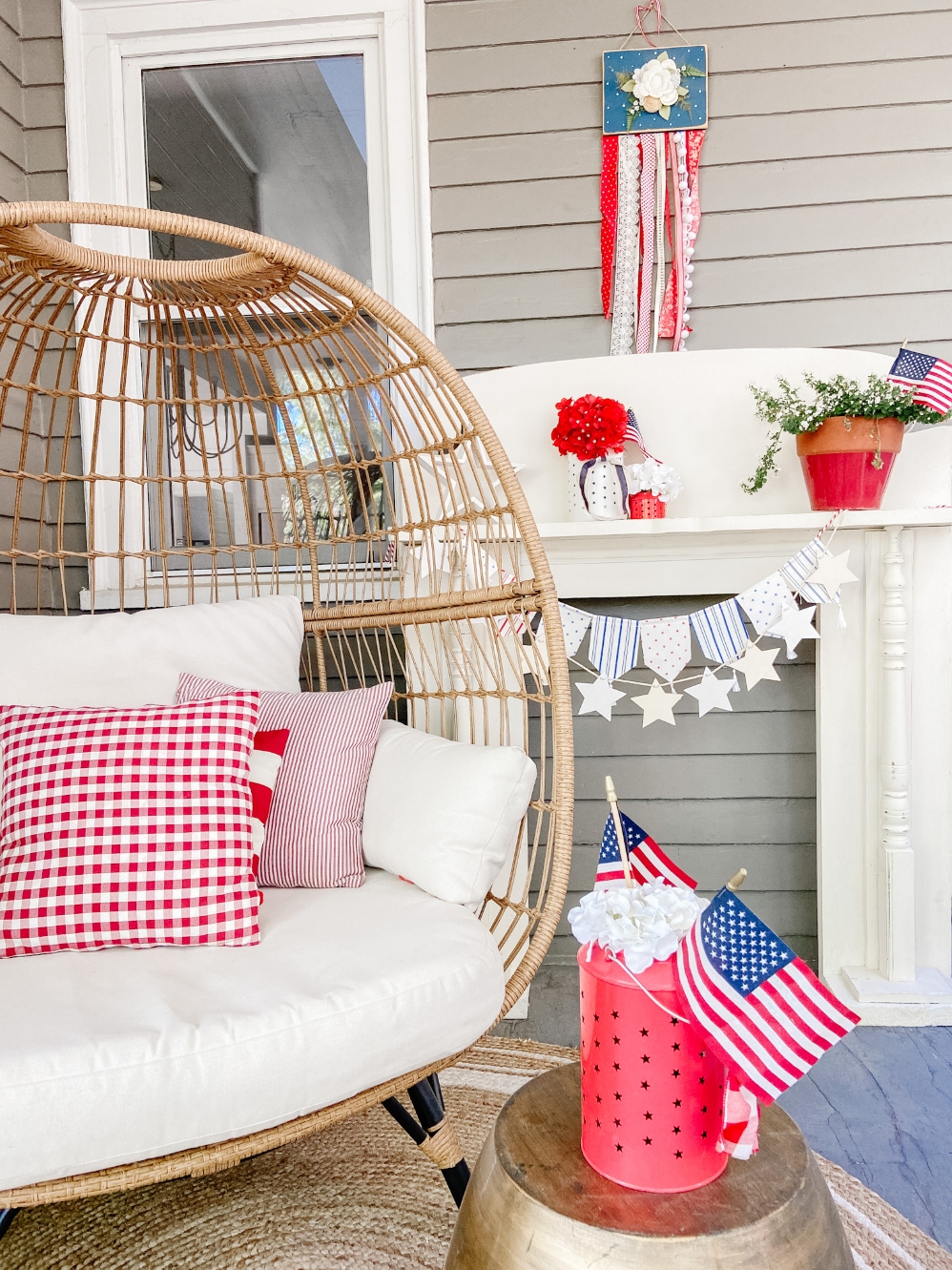 I found the faux mantel on Facebook Marketplace and it's so cute! I was going to use it in our bedroom remodel but decided to do something different so I thought bringing it out on to the front porch would be a good idea and I love it!
Summer Entryway Decorating Ideas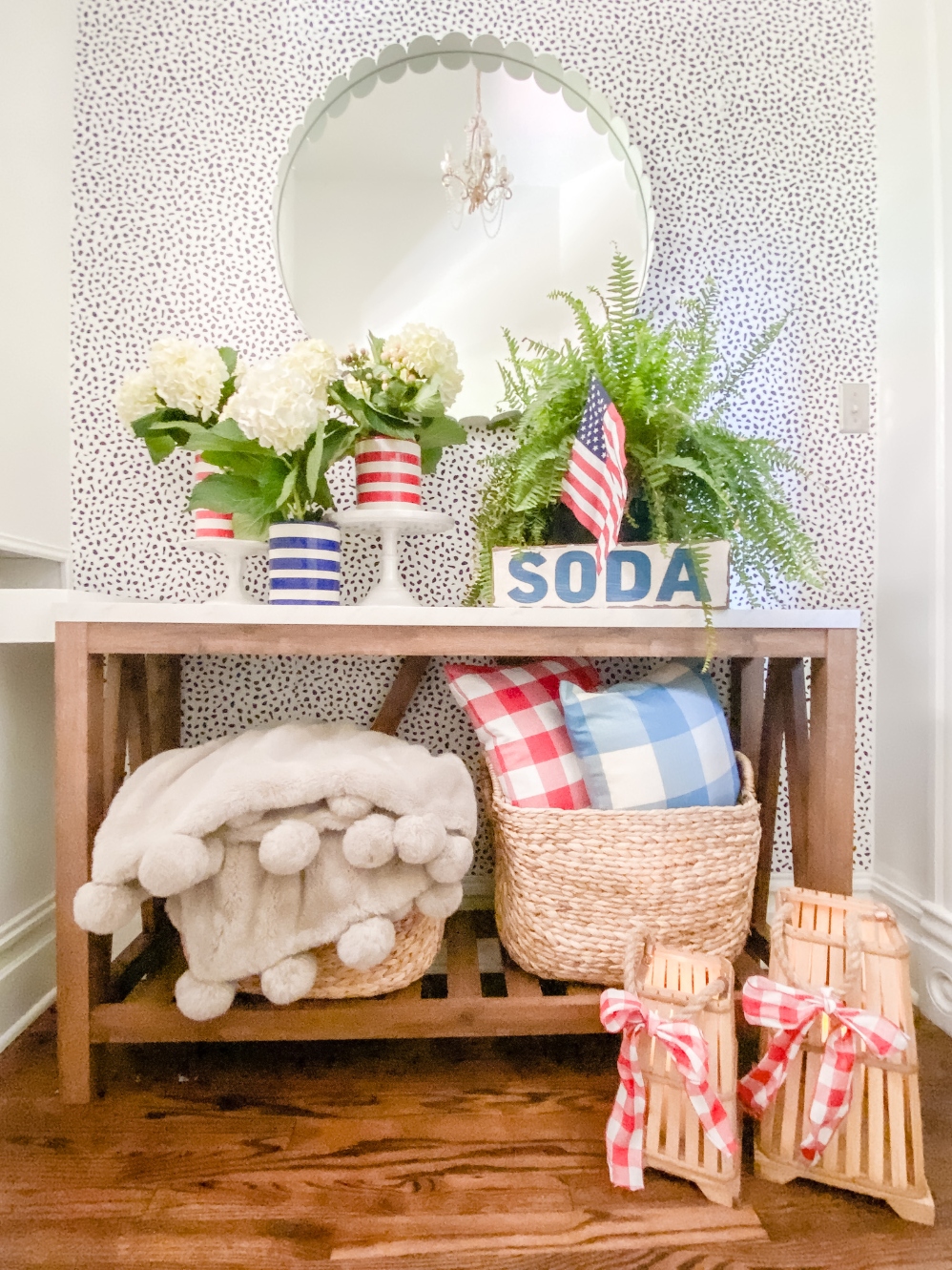 I continued the patriotic theme into our entryway! I have used these striped vases for many years. The red and white vases also work as I decorate for Christmas and Valentine's Day which is an added bonus!
Which Entryway Do You Like?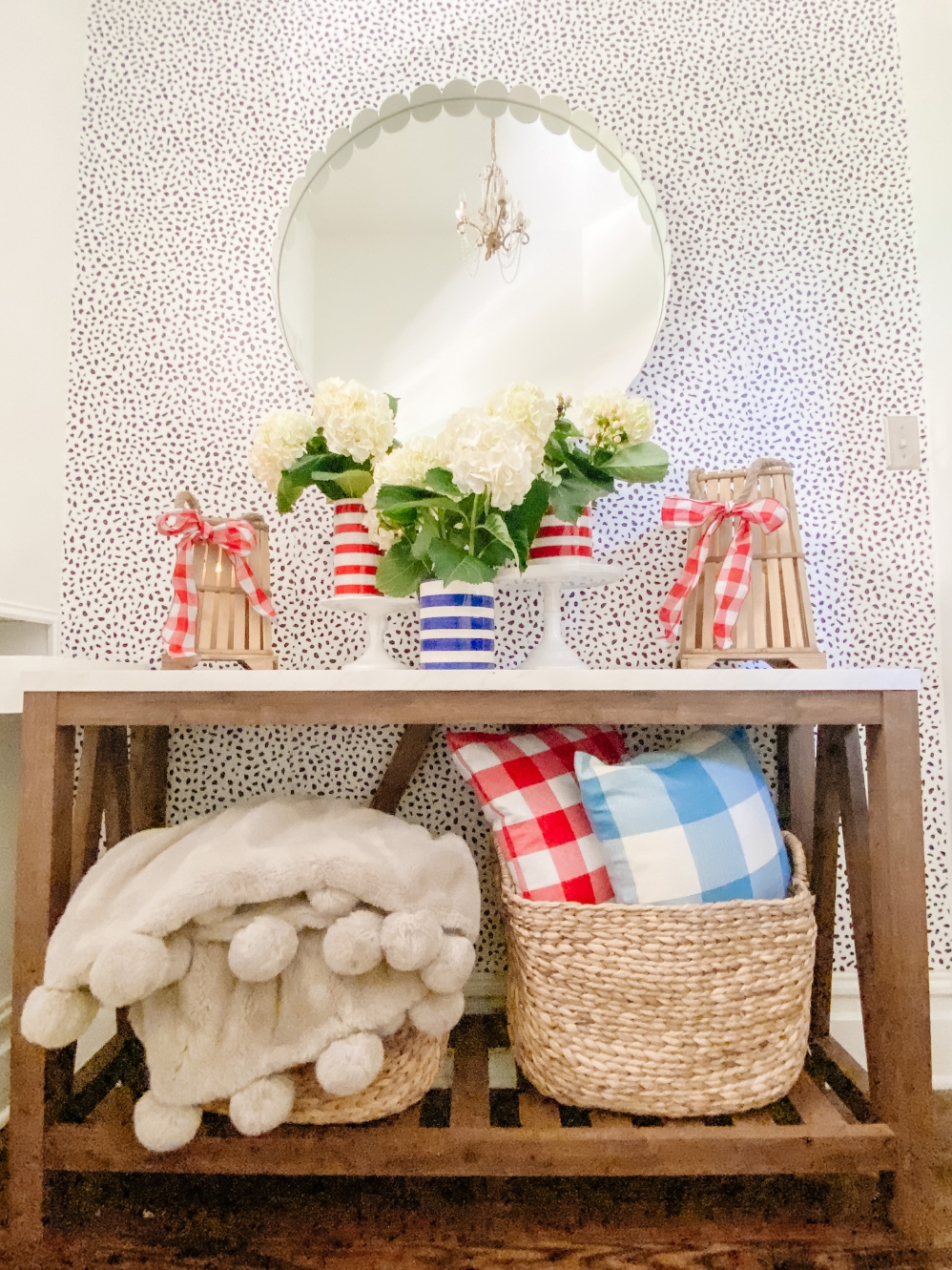 I styled the entryway two different ways. Which do you like best? Summer in the DIning Room
Summer Dining Room Decorating Ideas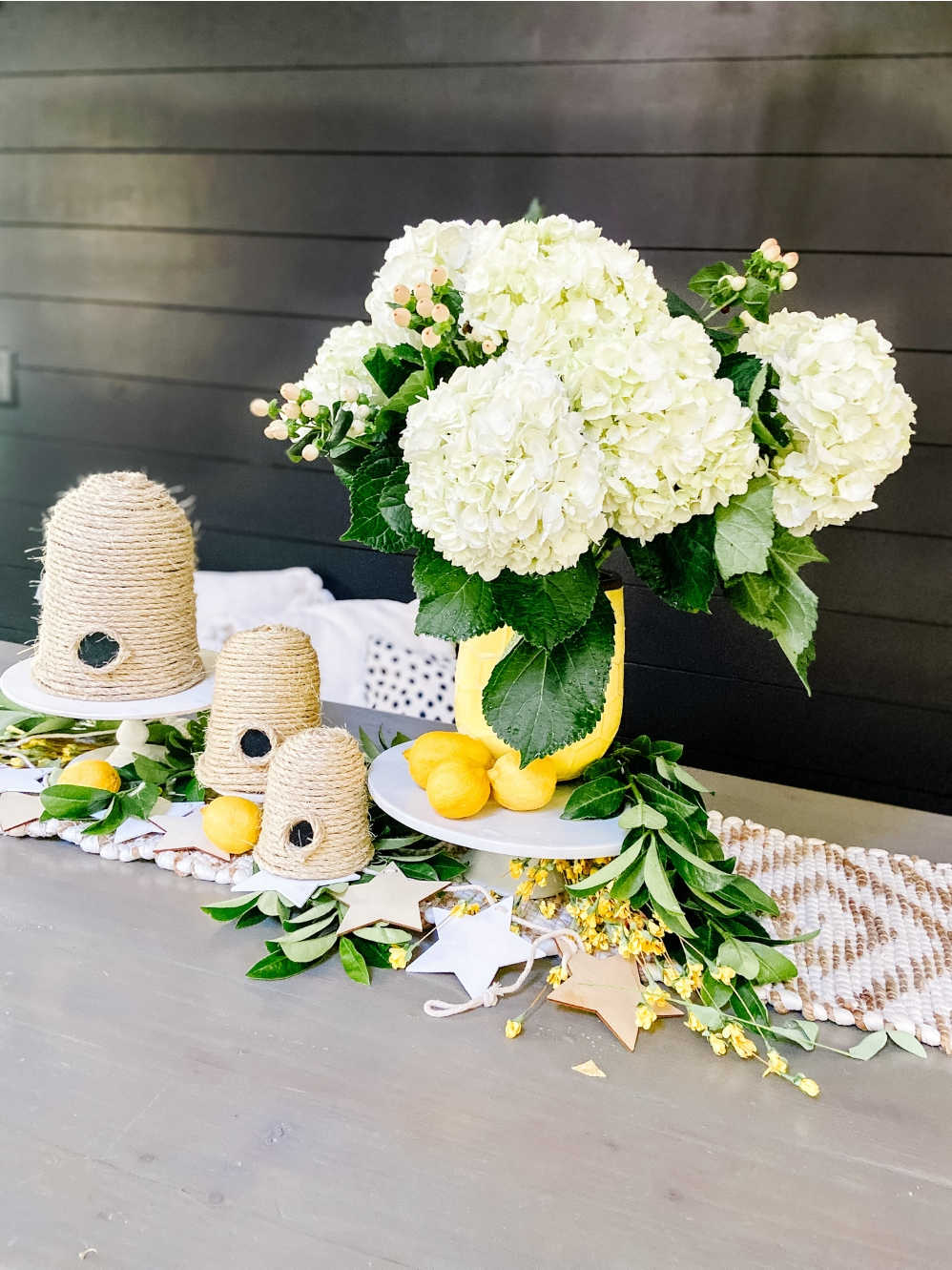 Bee theme for Summer! I made some beehives out of pots and twine and I think they are the sweetest! I brought them inside and decided to create a bee-theme dining room centerpiece.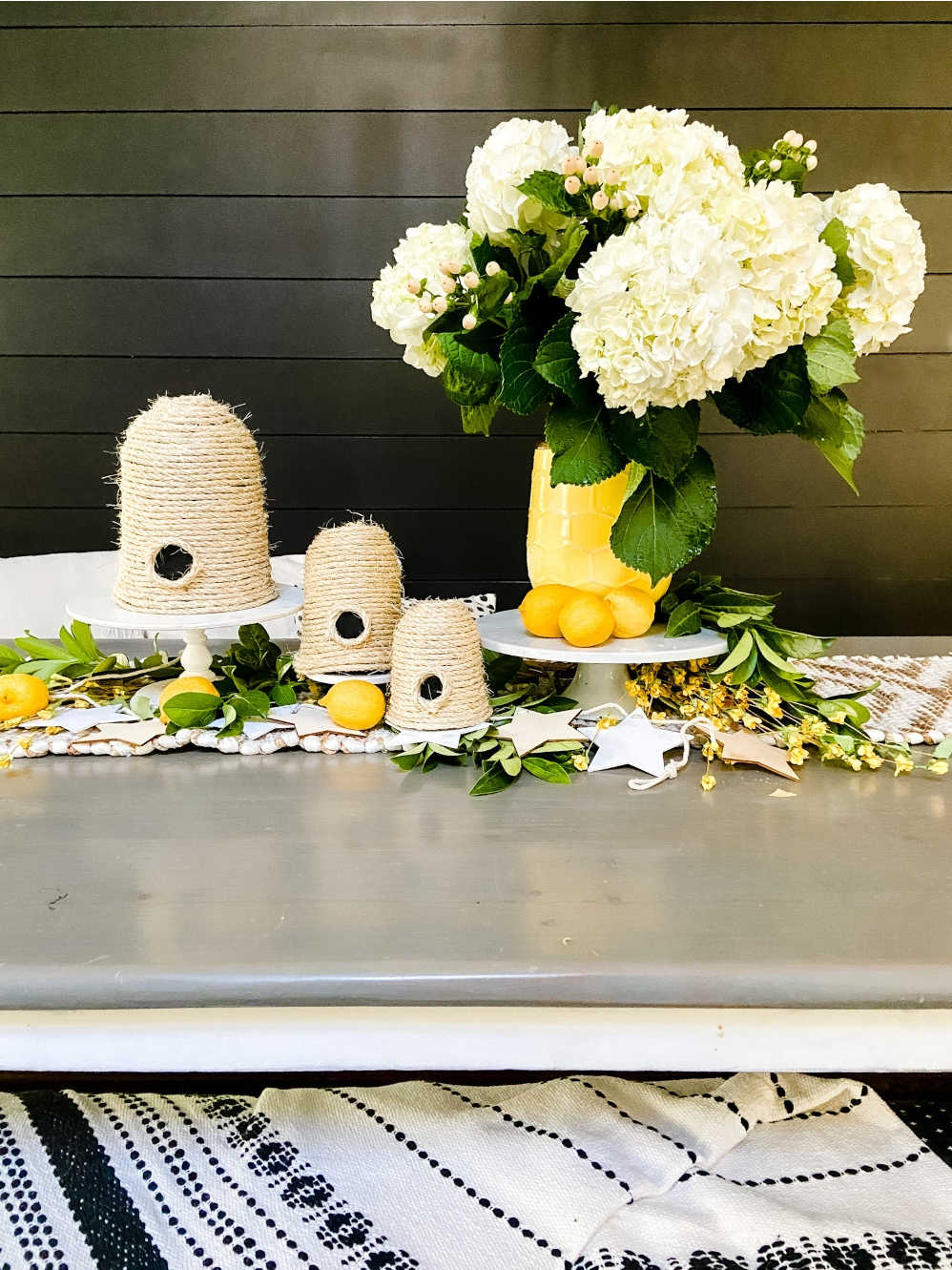 I arranged them on pedestals and added some greens from my front yard and some lemons. So easy! You can make your own DIY Beehives here!
Kitchen Summer Decorating Touches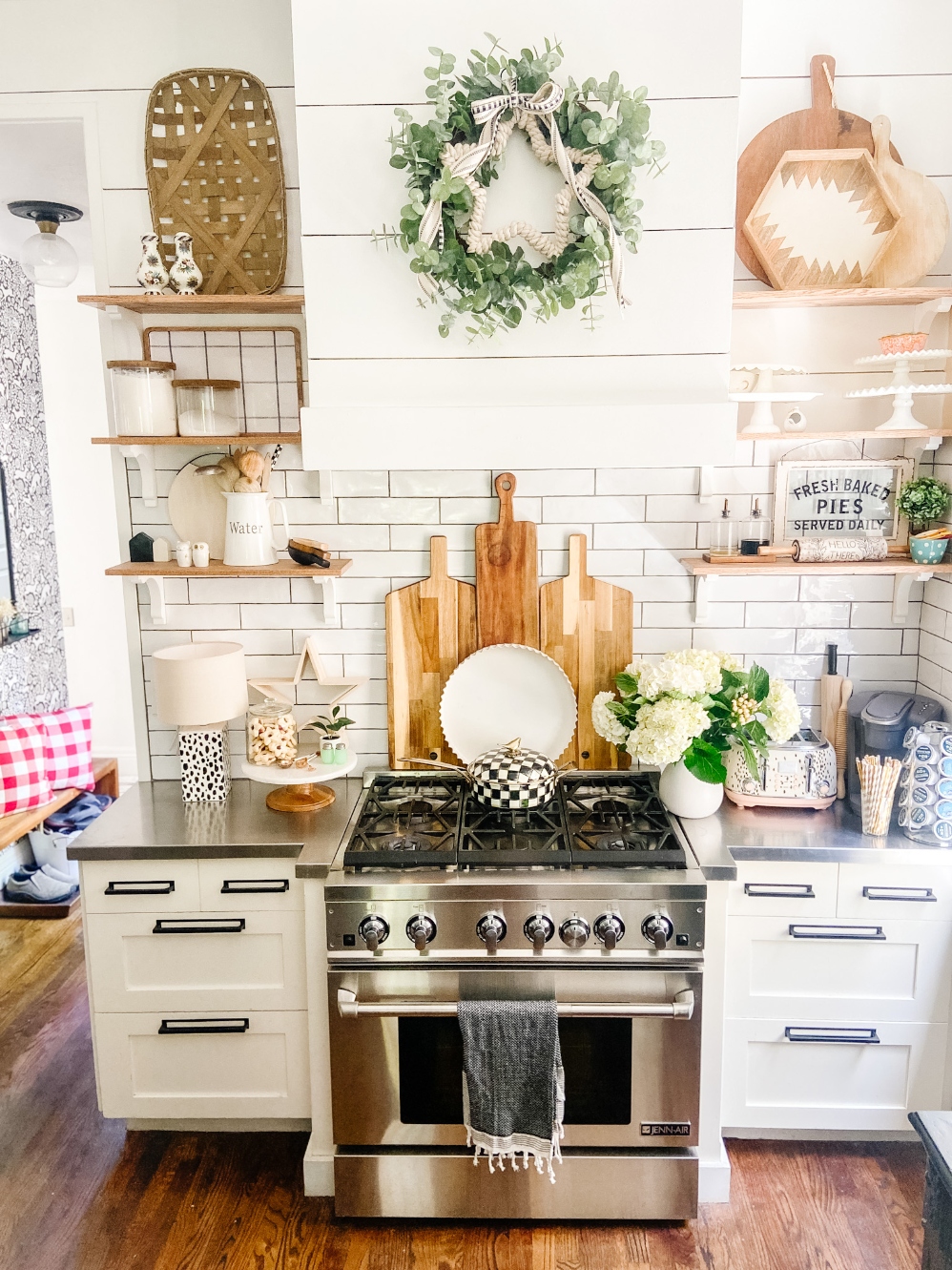 In my kitchen I made a Dollar Store Star Wreath which hangs on our hood. The neutral colors are perfect and it blends right in! I also made some neutral star herb planters for our counter!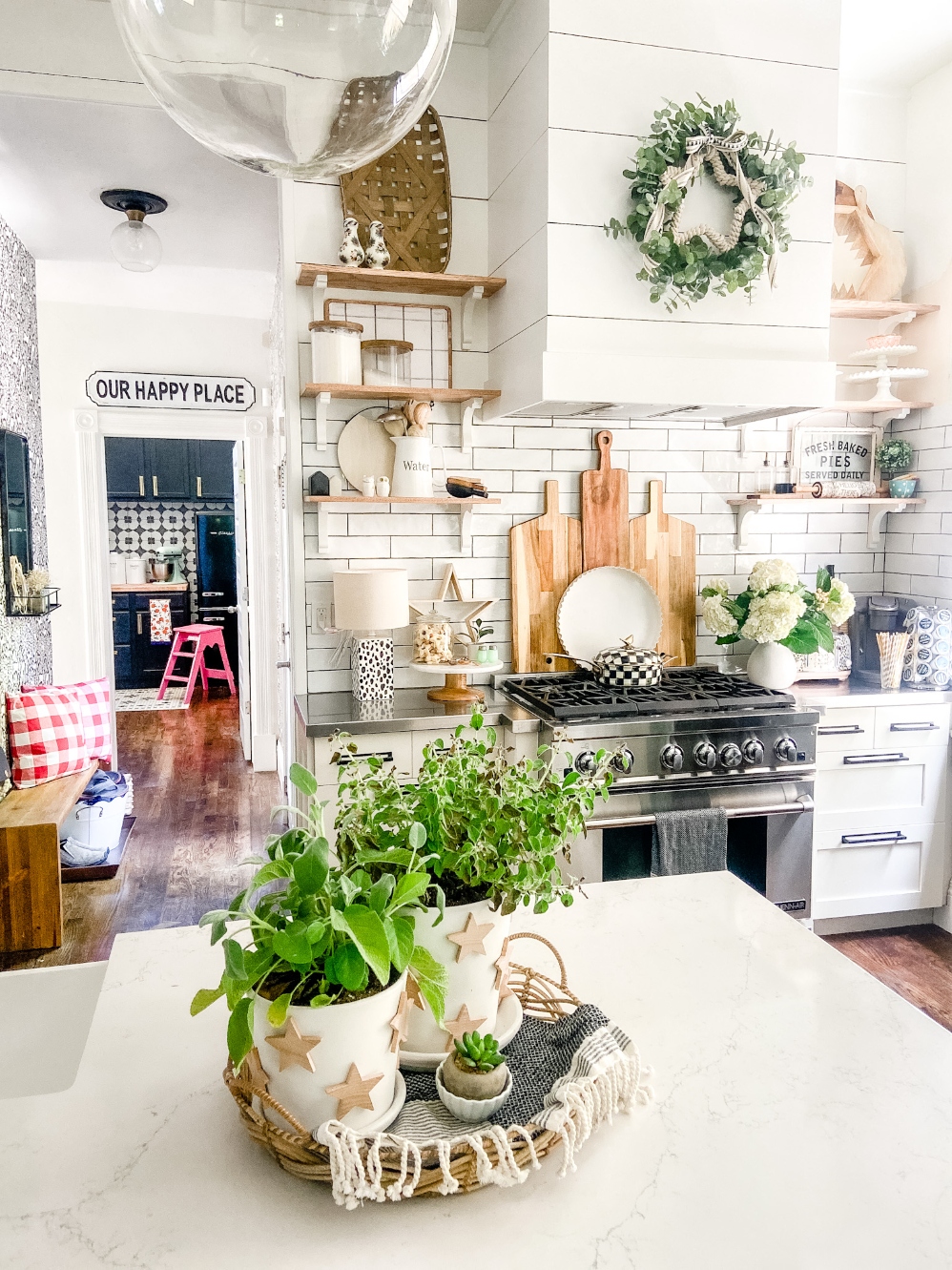 I love fresh flowers and picked up a few bunches at Trader Joe's! I displayed them in several different vases throughout the house!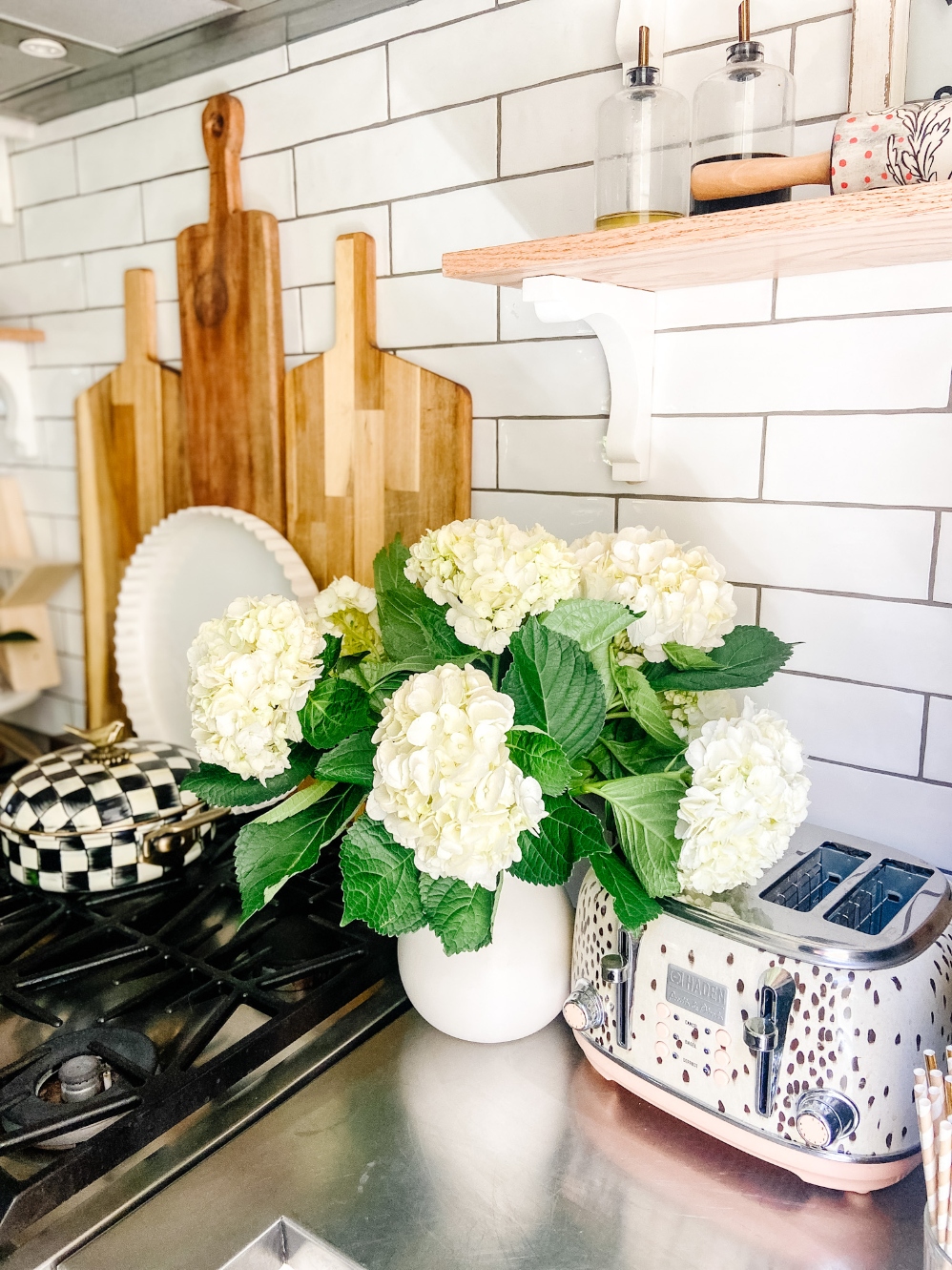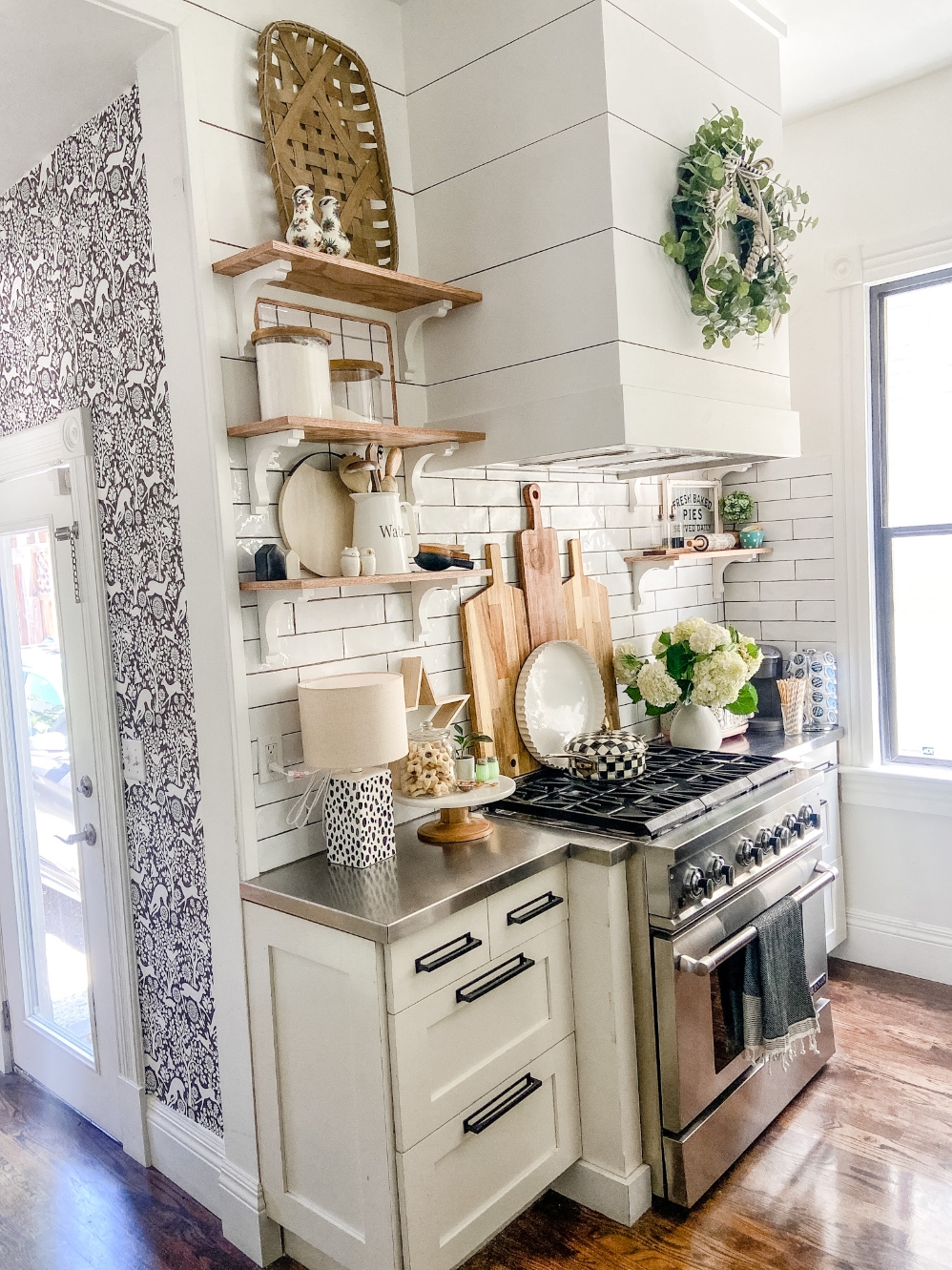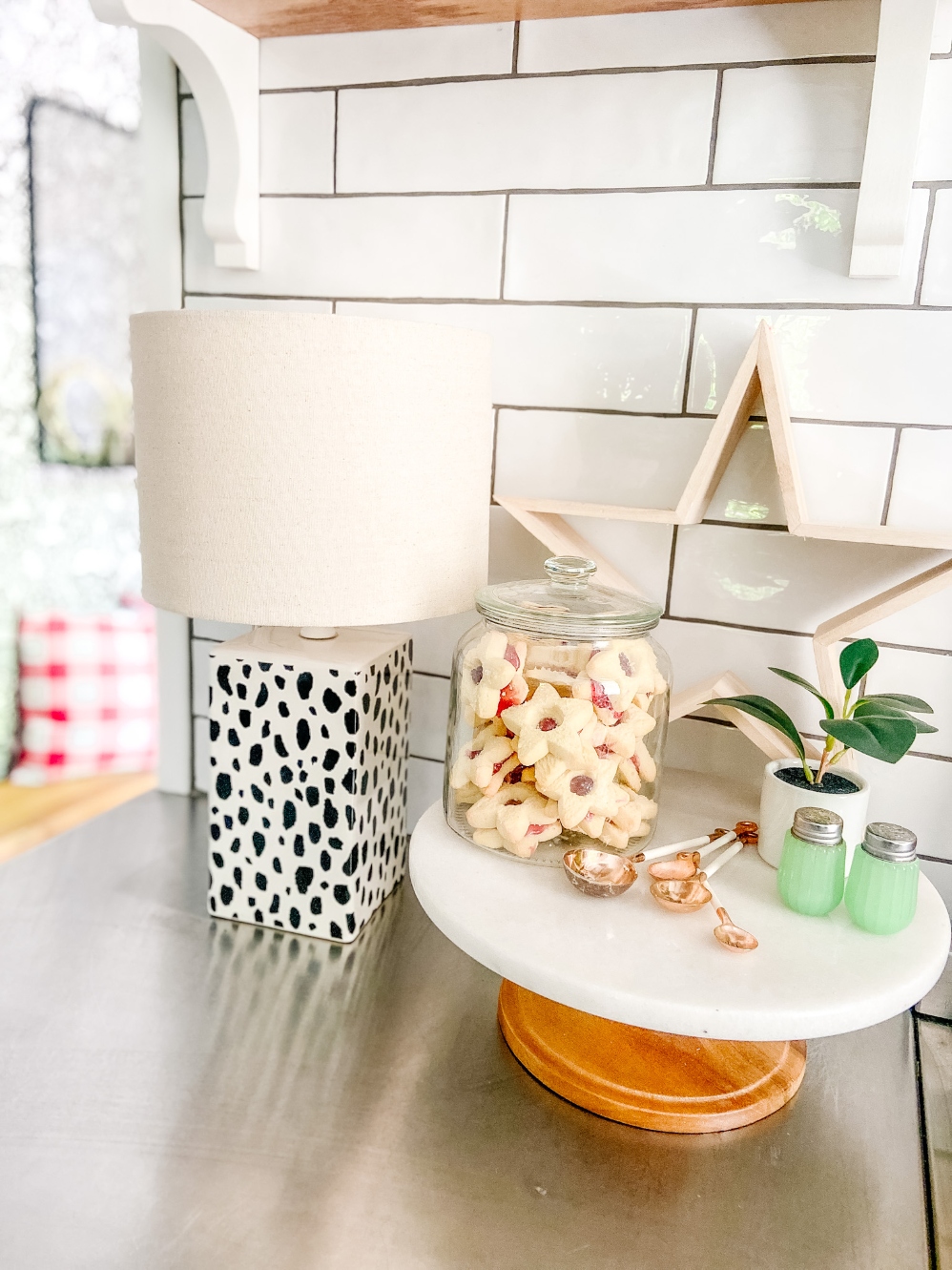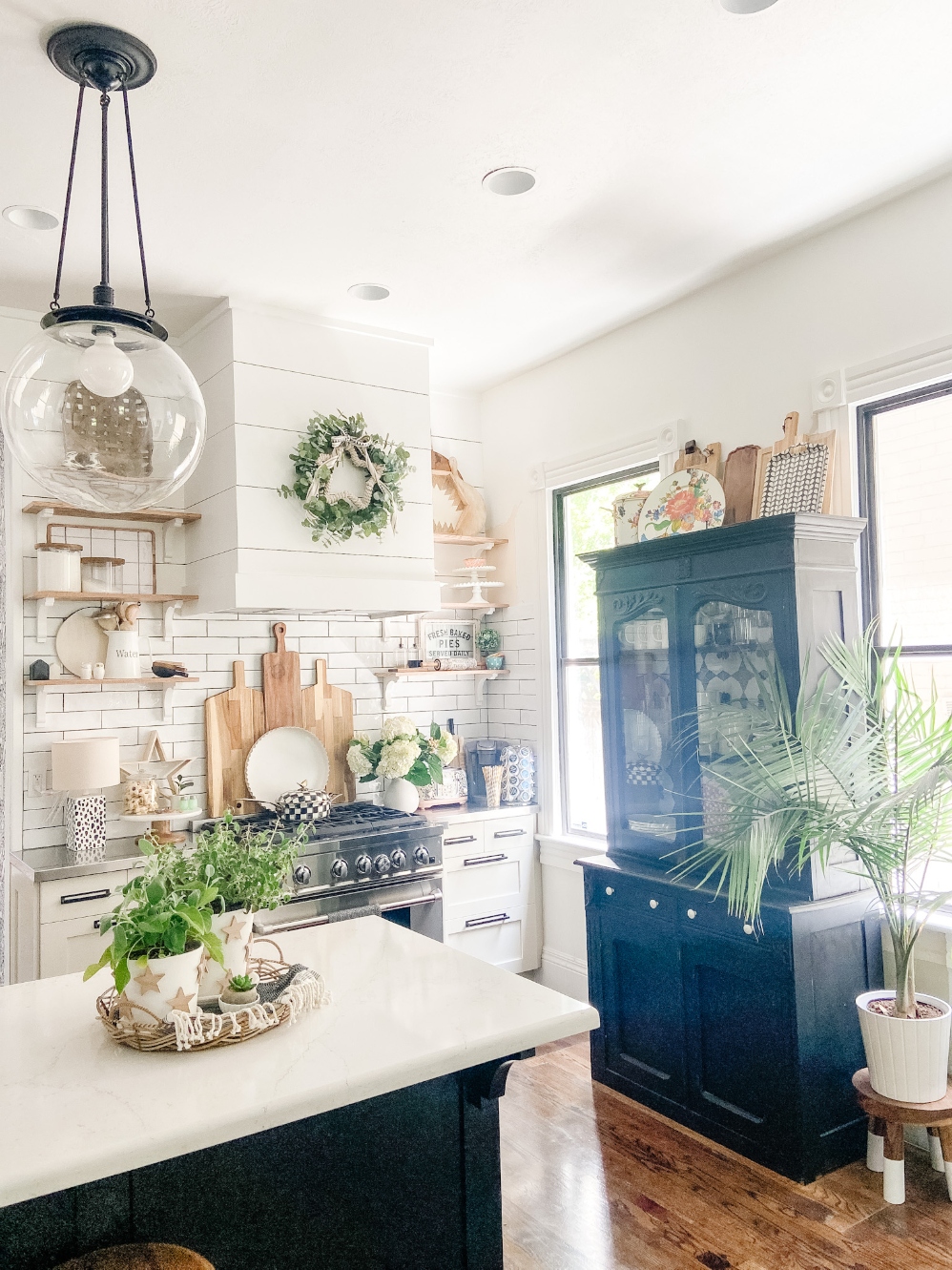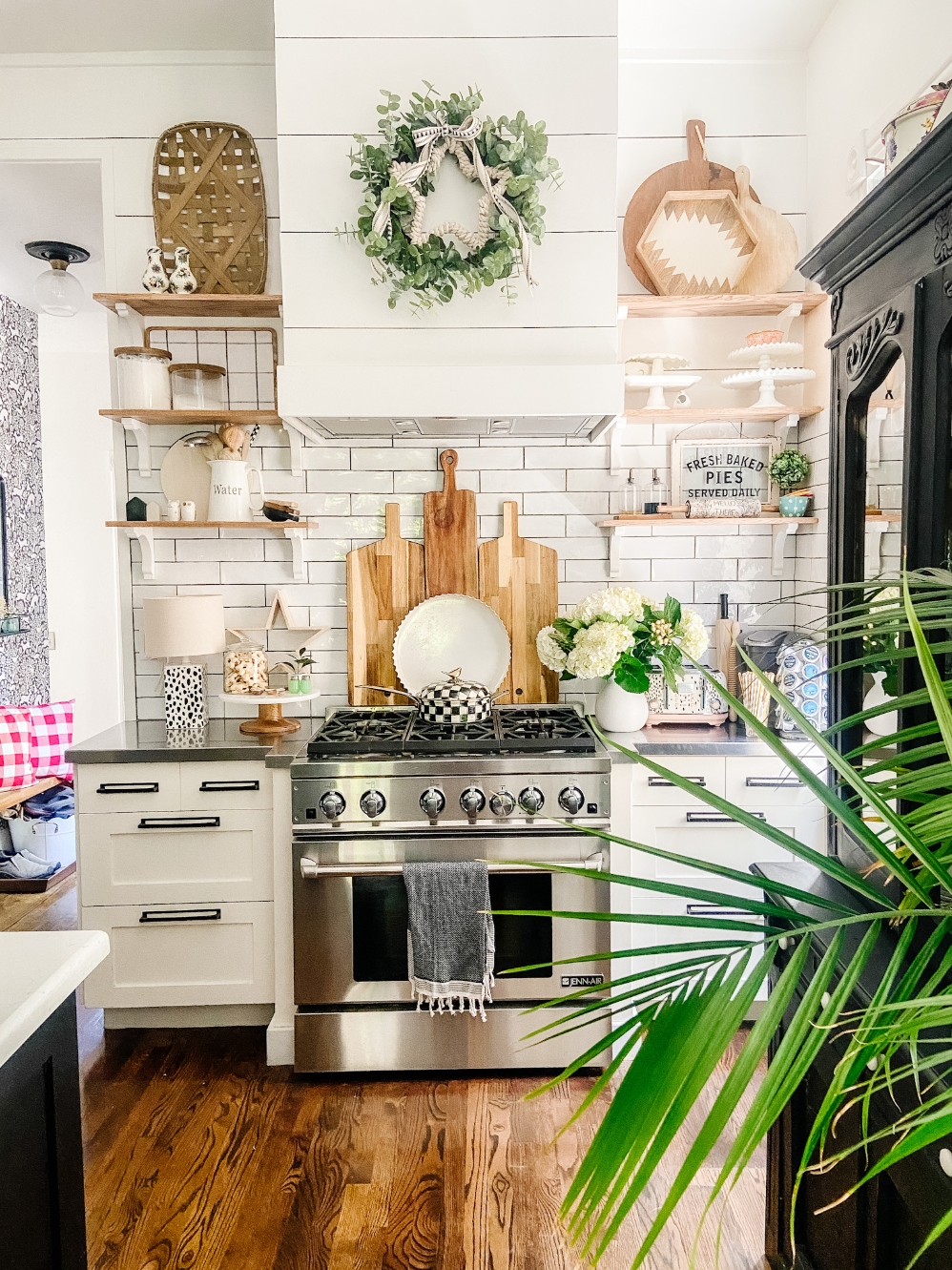 Family Room Summer Decorating Ideas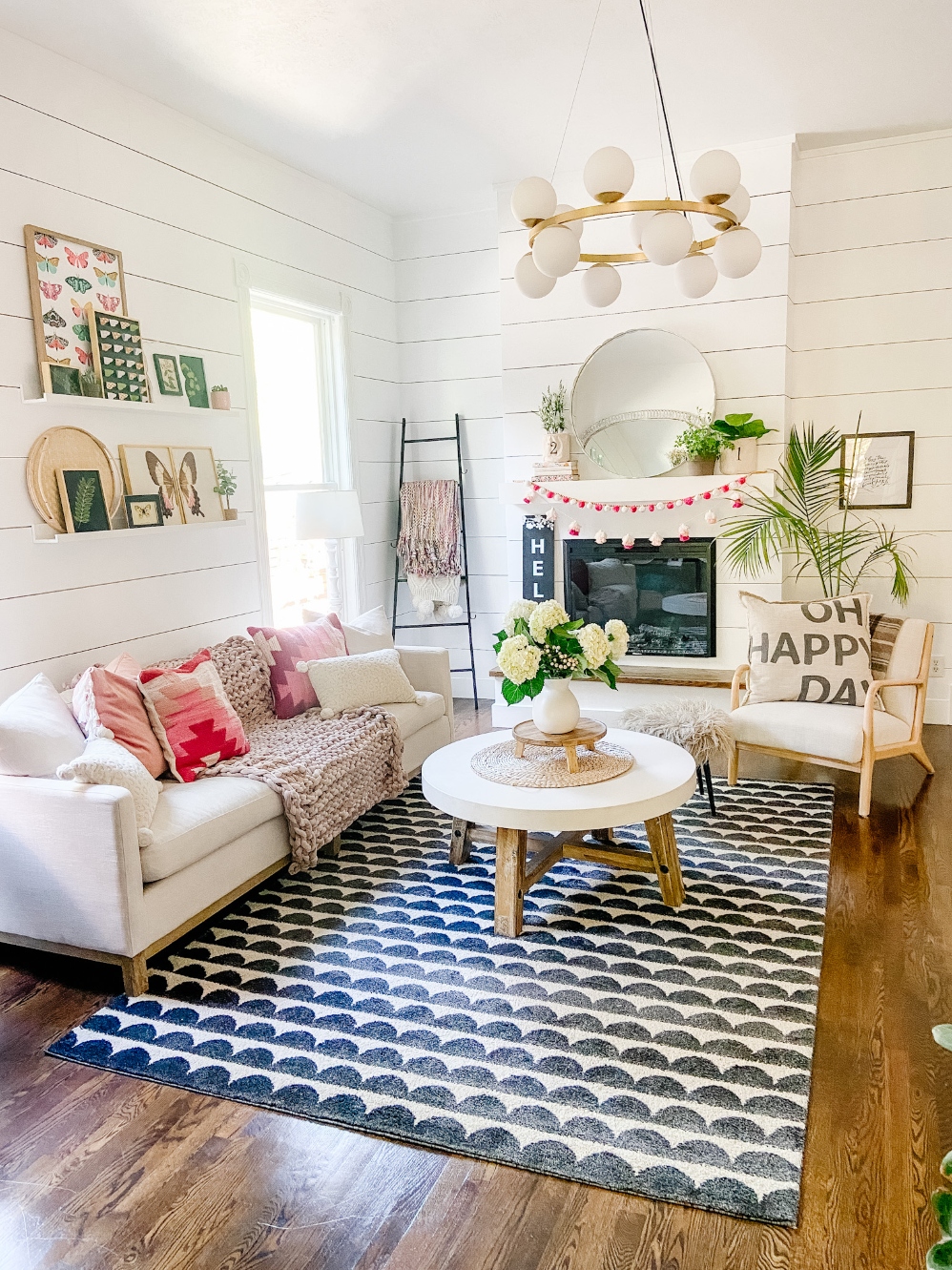 In our adjacent family room I created a botanical shelf wall which I think is perfect for summer! I have SIX free botanical prints you can download for free! I came upon the idea from one of my favorite sites — Annie Selke. There are two butterfly prints on that site, but for over $400 they were out of my budget. So I created my own with open-source vintage botanical drawings and printed them all out for around $13!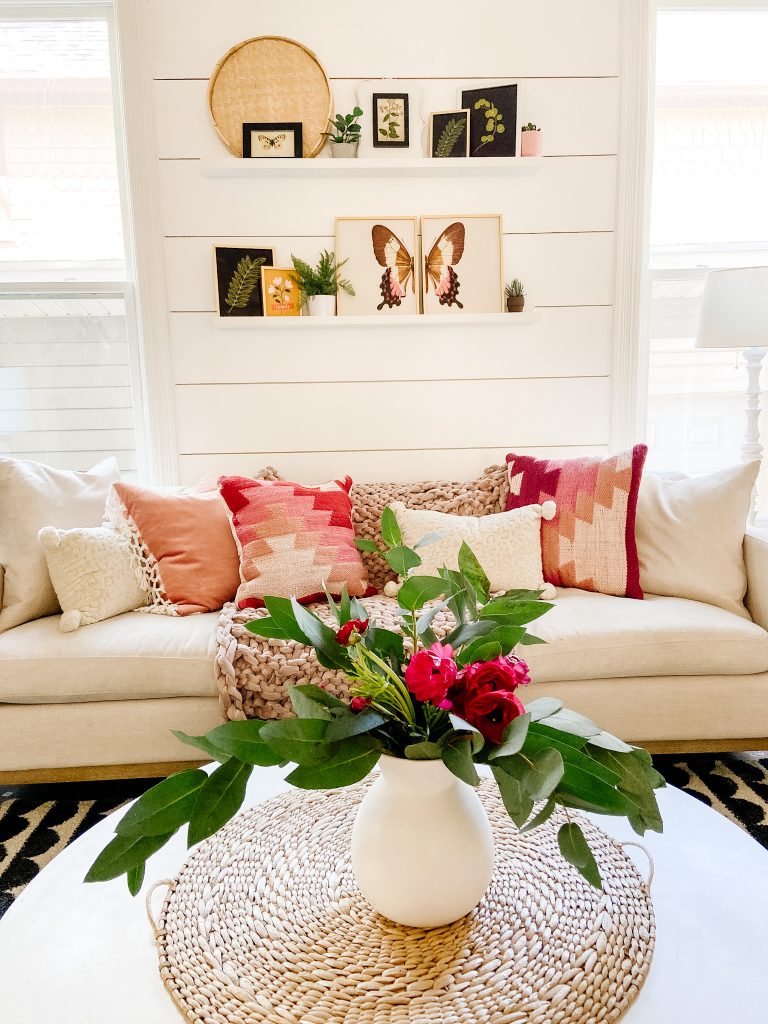 Summer Office Decorating Ideas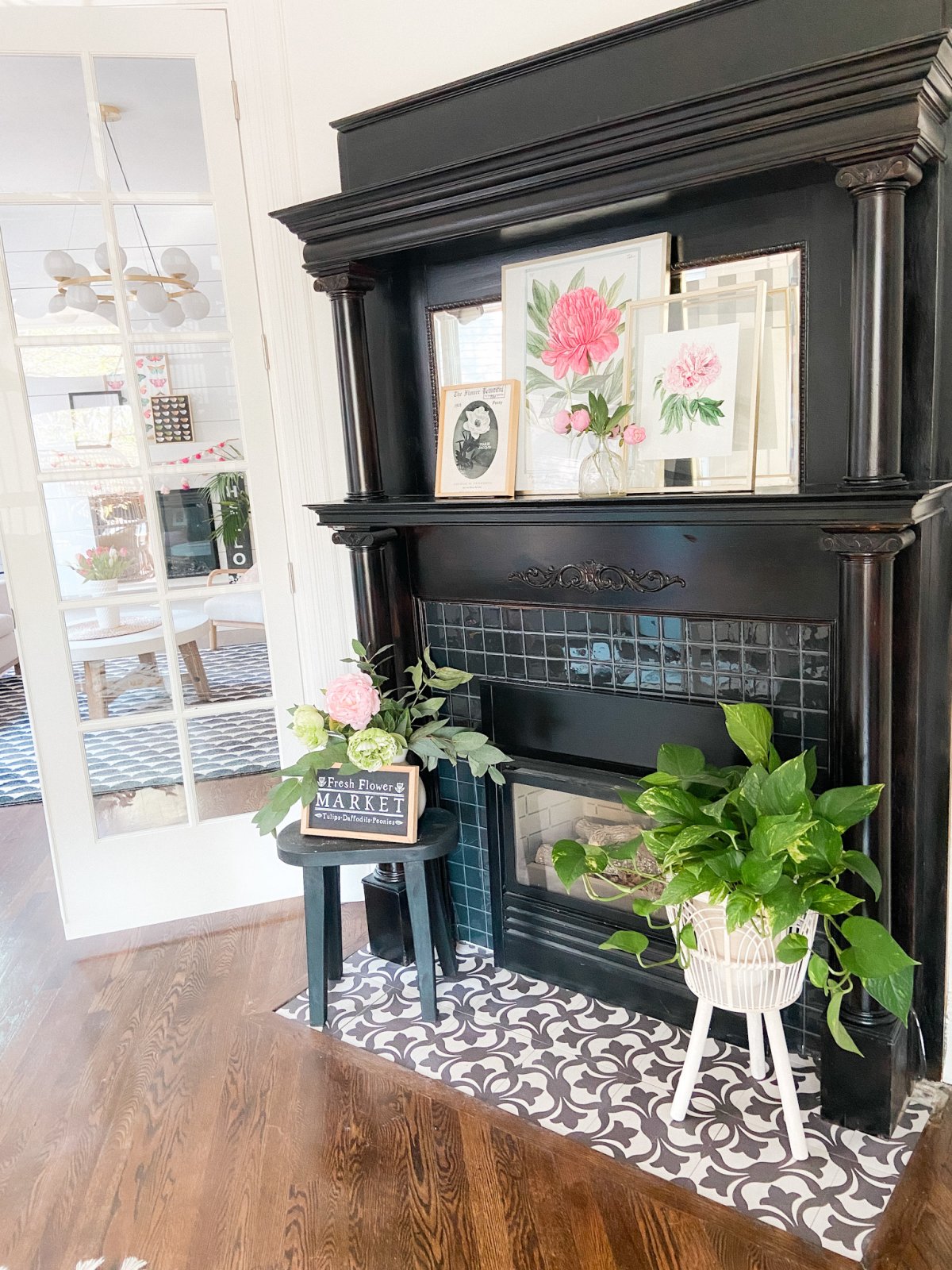 In my office, I have our original 1891 fireplace mantel. It's small and so fun to decorate for different seasons. I created a sweet fireplace mantel with some peony printables which are also available for free on my site. I layered them and I love seeing them as I work.
Bringing Summer into the Office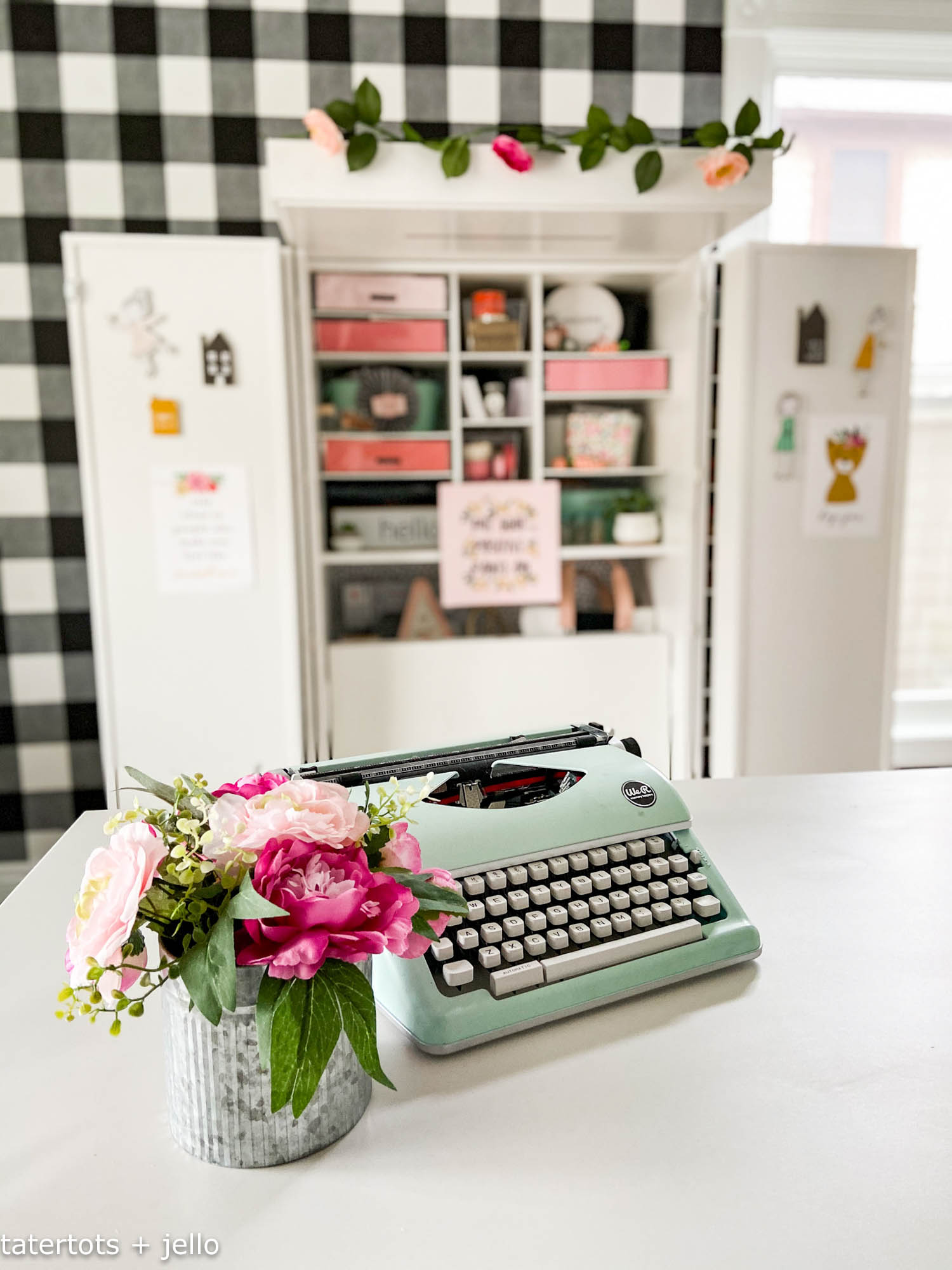 Summer touches to my DreamBox, which is where I store all of my craft supplies. It's opens so easily but also shuts all the way and looks so neat and clean when it's closed! I use it every day. You can get $100 off any item on the CreateRoom website with my code TATERTOTS. They have the most amazing products to keep you organized!
Airbnb Summer Decorating Ideas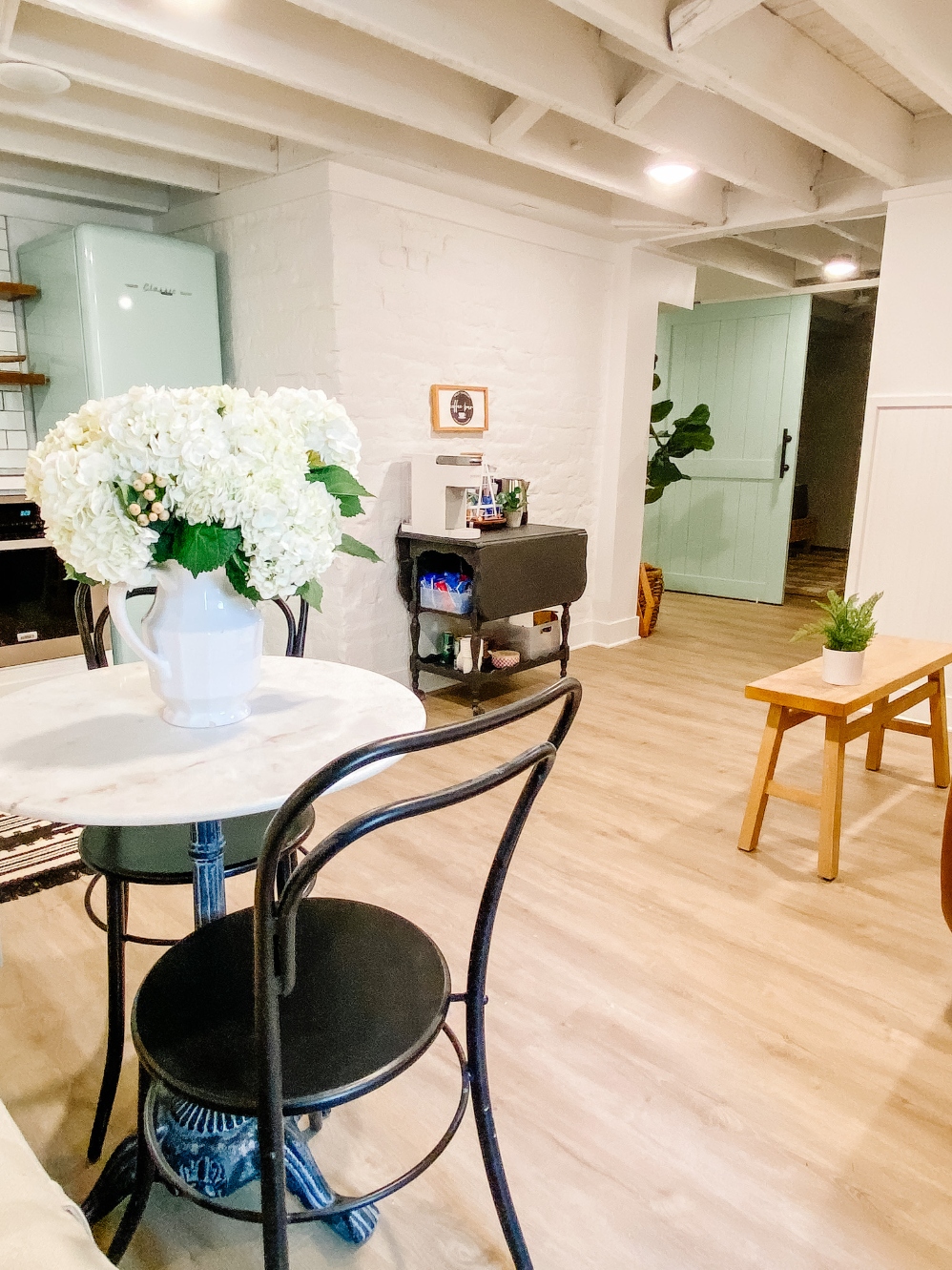 We just finished building an airbnb on our bottom level and I have to say I think it is the CUTEST space! It is a small space but I tried to incorporate as much storage and cute touches as I could. I also made a beverage and snack cart with a free printable!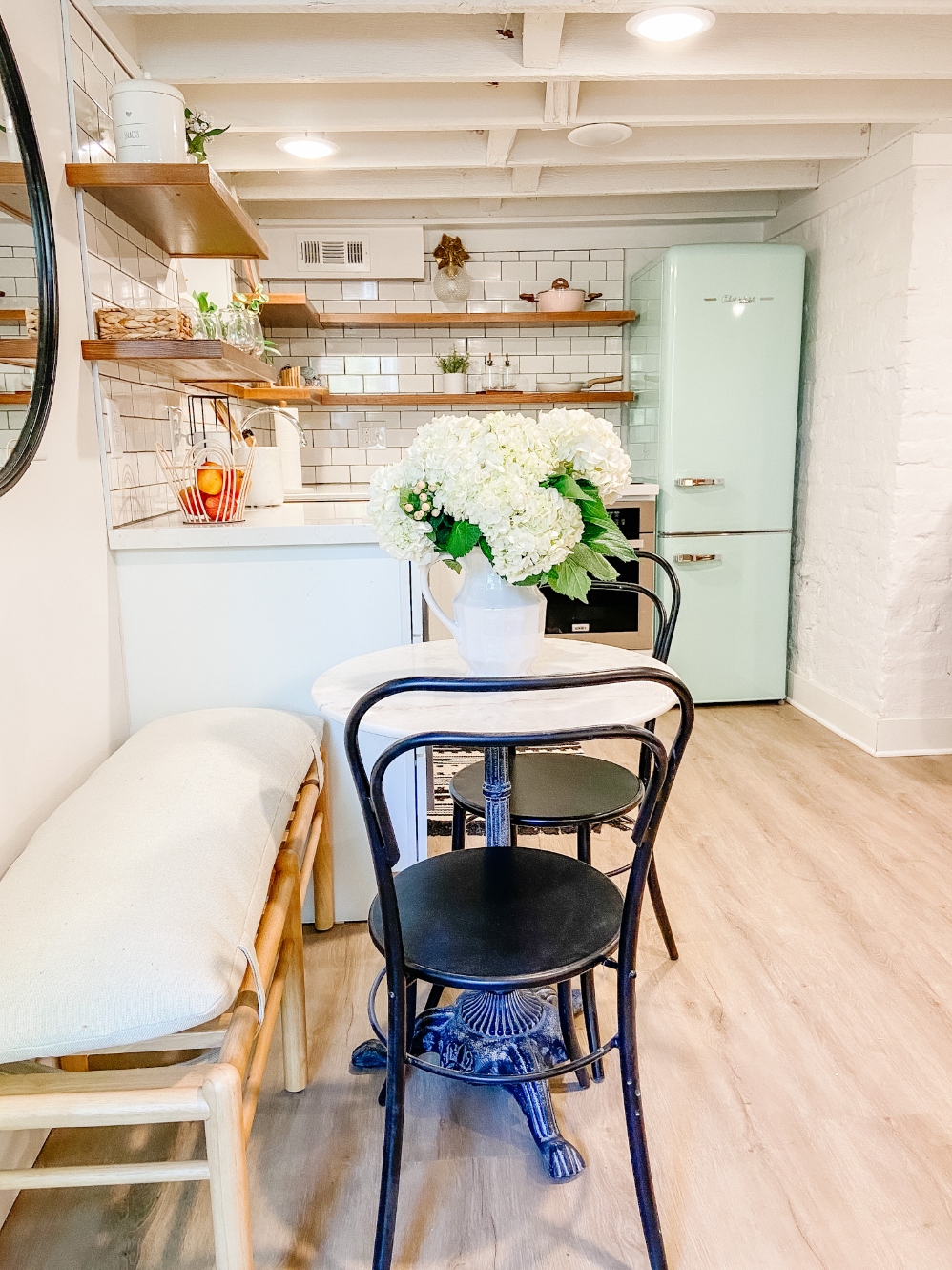 I love the little banquette I created with a marble bistro table, black bistro chairs and a cushioned bench. It's small but it can seat four people. My sister is coming to stay and I added some summer elements to make her stay happy!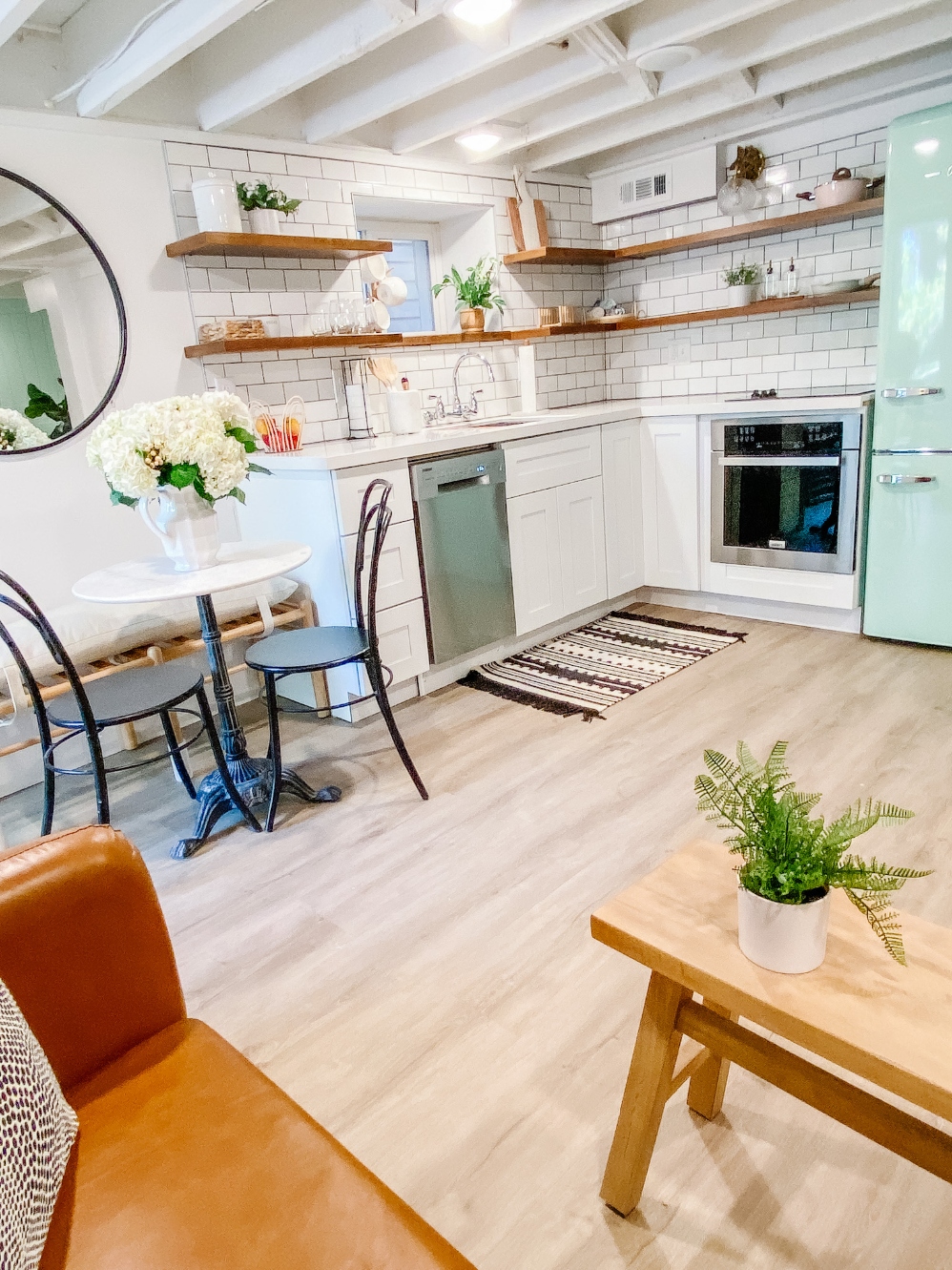 Fresh flowers on the bisto table greet guests at the door. I also added some happy details on the open shelves in the space.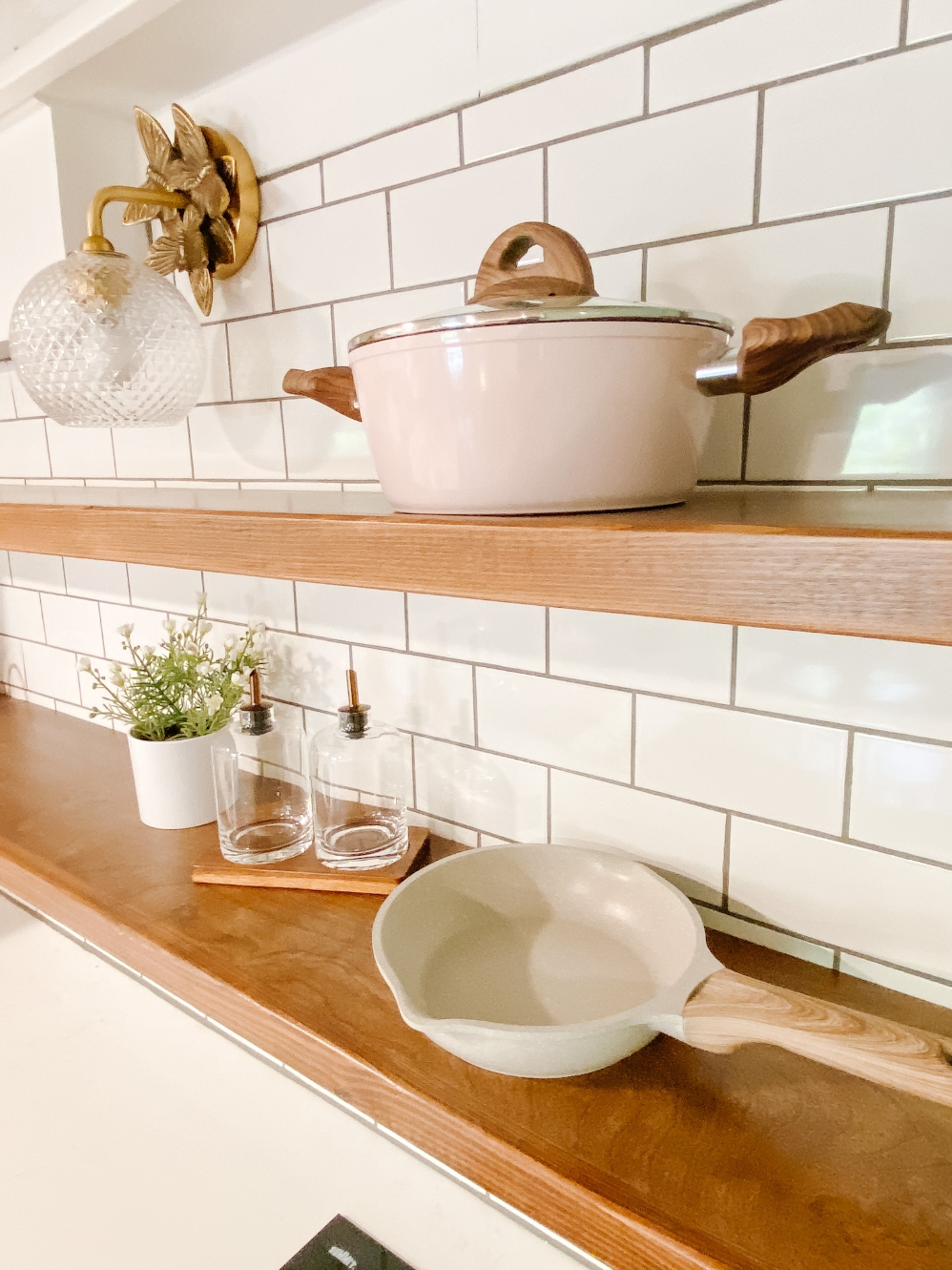 A butterfly light fixture brings the butterfly theme into the kitchen. I hung butterfly wallpaper in the half bath in our airbnb and I continued the theme with the cutest light fixture! I am planning on hanging some of the butterfly prints I created and hung in our family room and displaying them on the wall above the couch in the main room of the airbnb.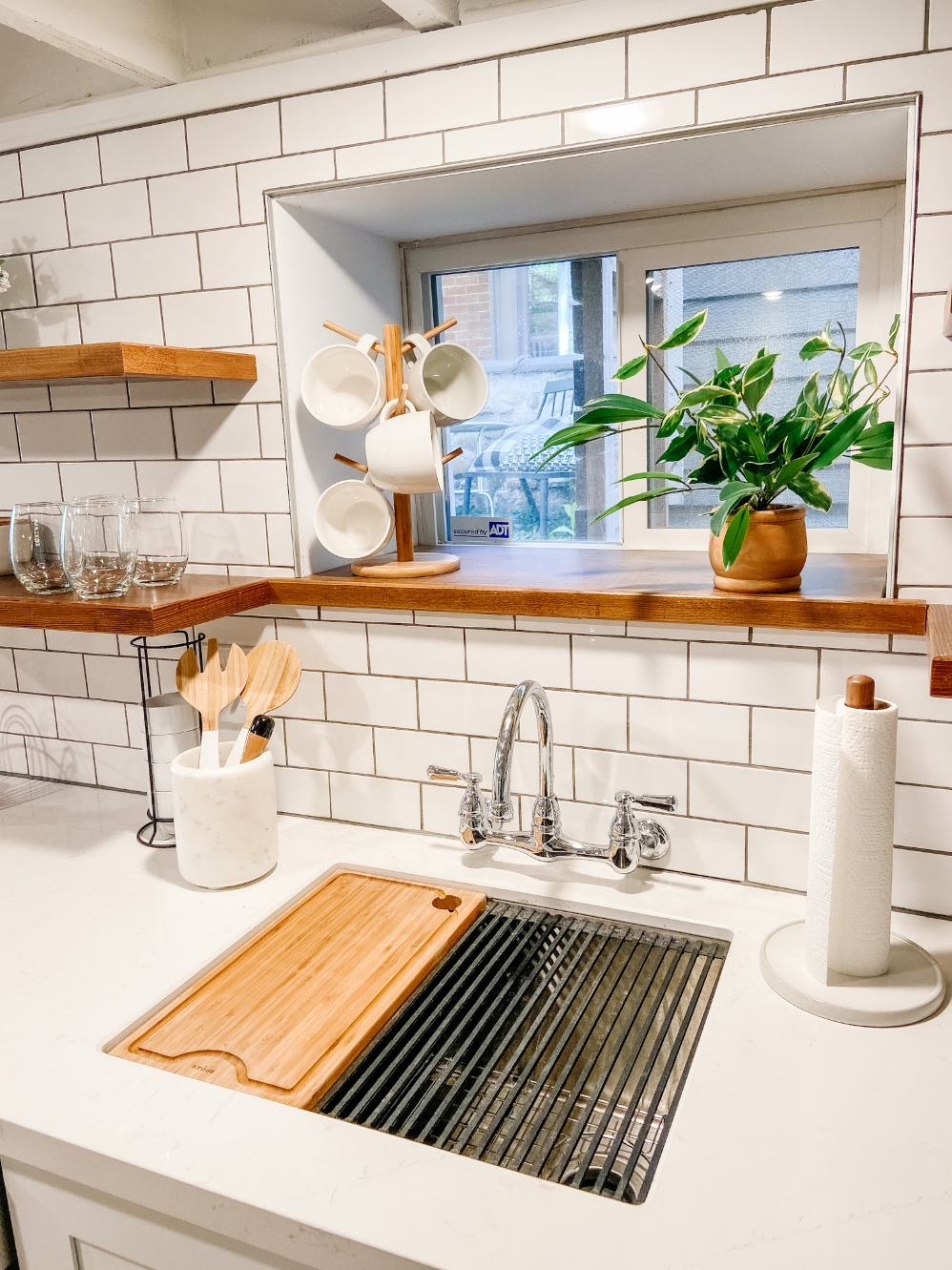 1891 Renovations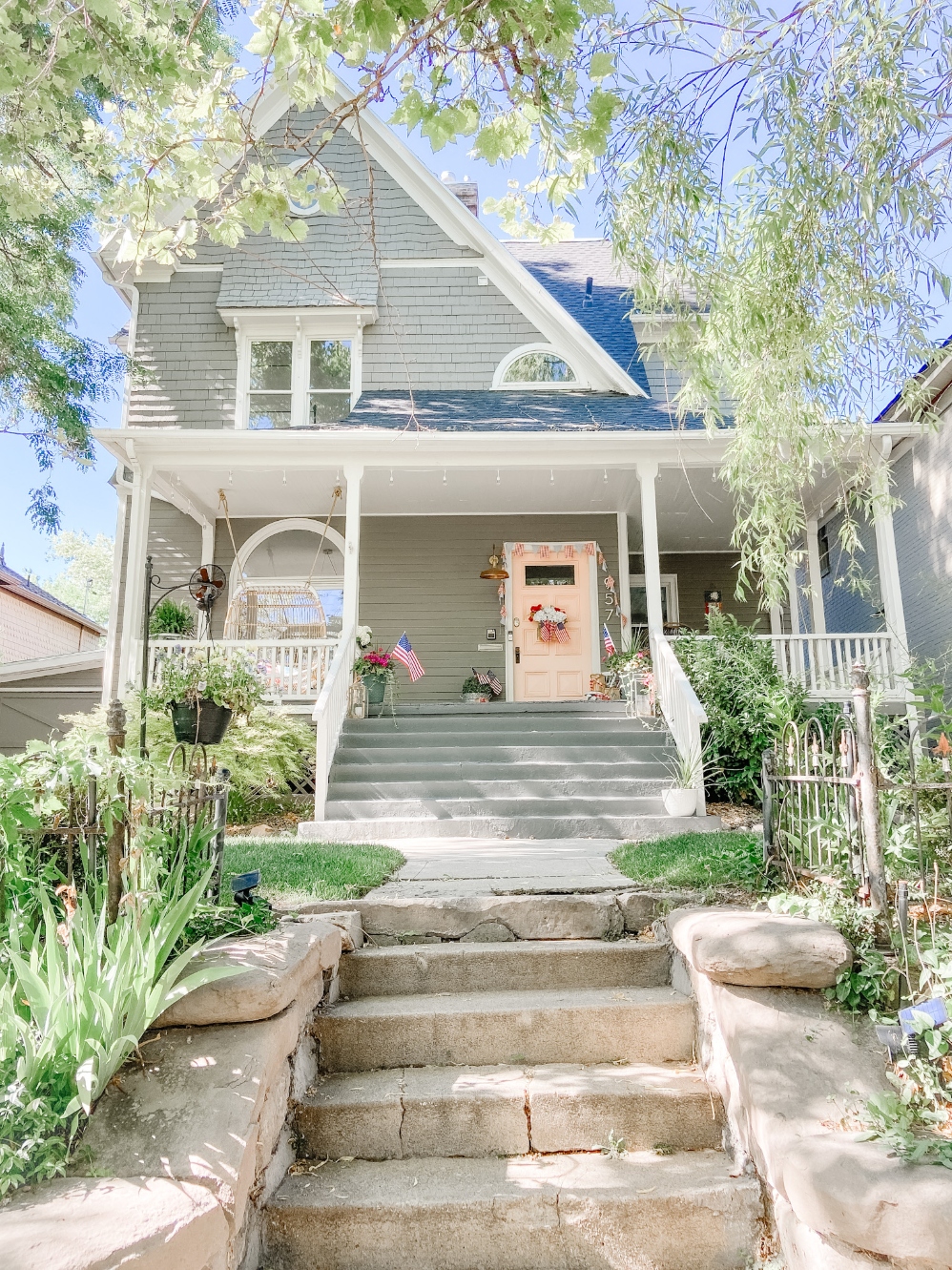 We have been working on renovating this 1891 for almost two years and have made so much progress! THe main floor is almost done. Here is the pantry we built behind the kitchen.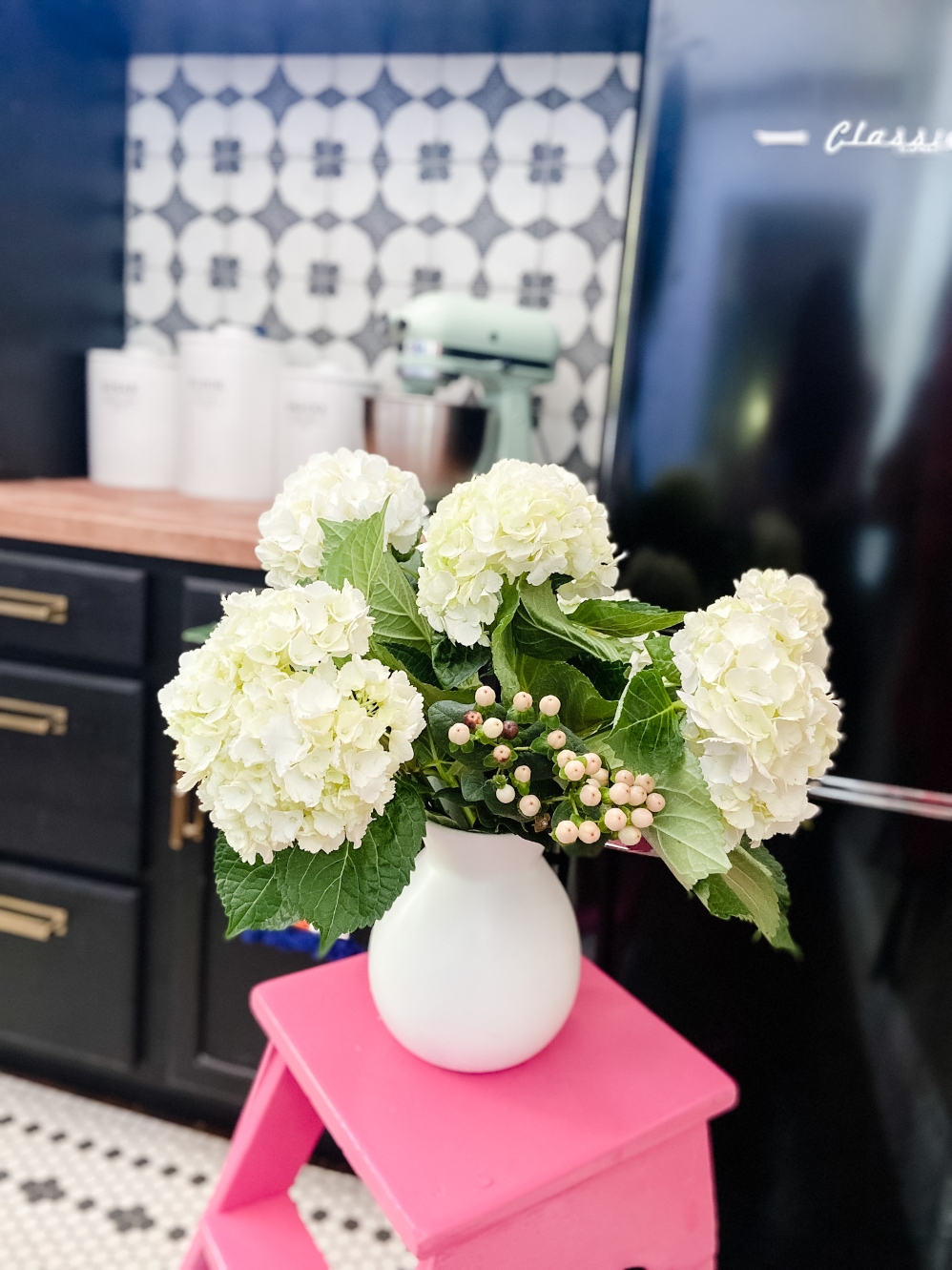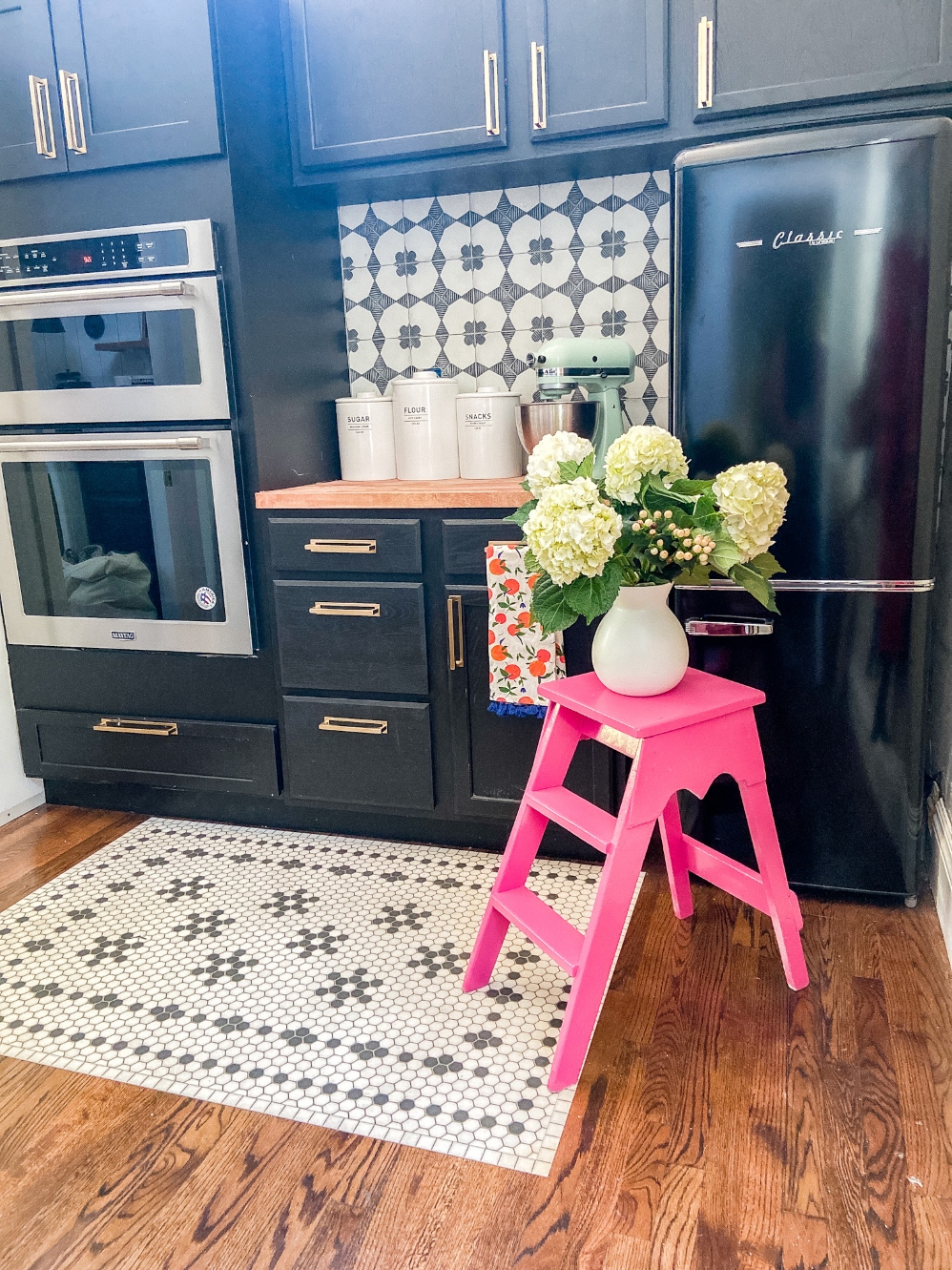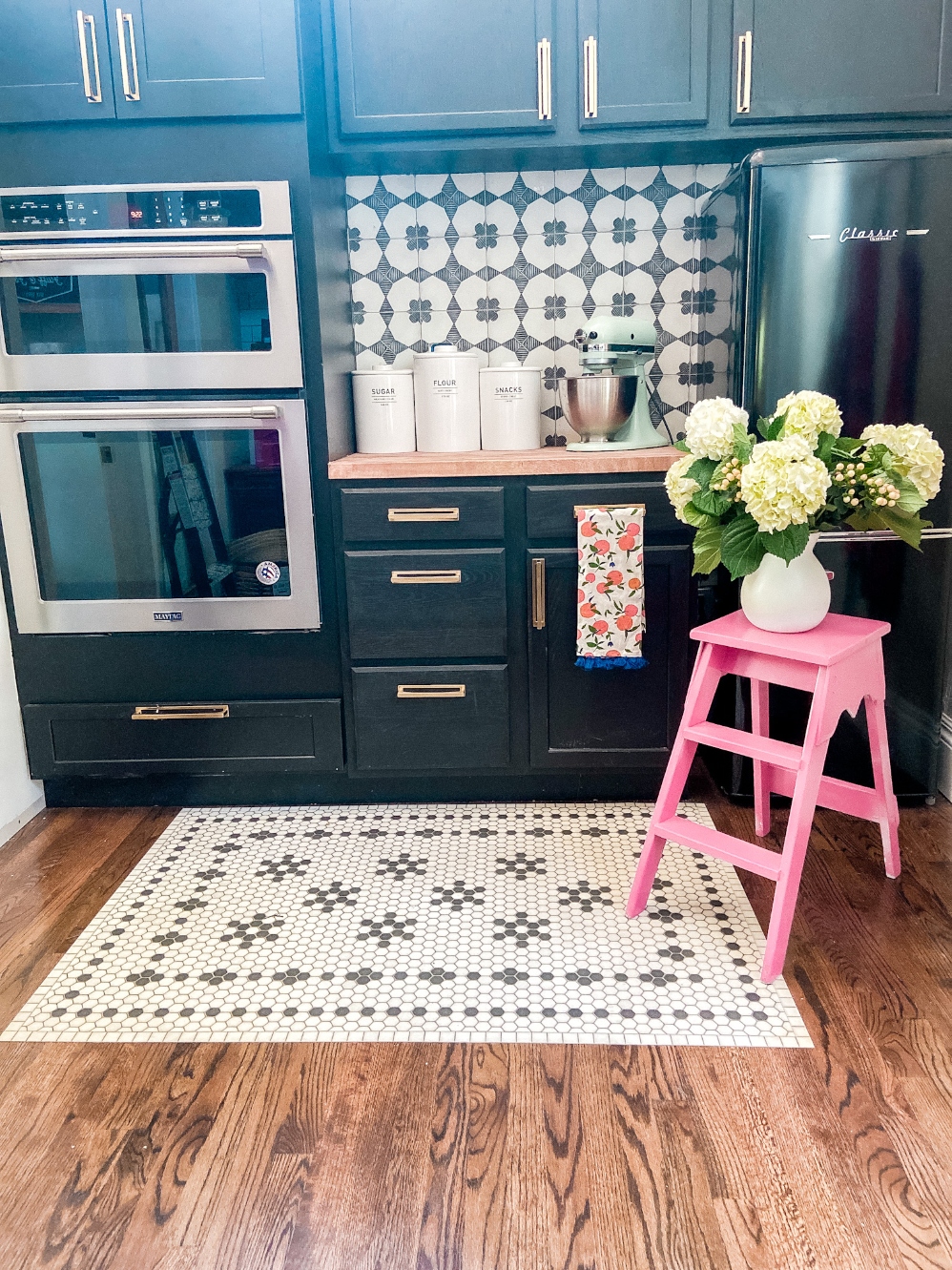 We are working on the second story now. We are right in the middle of the main bedroom and bathroom remodel and I think we will be done with it by the end of the summer. I am hoping to be able to share my NEW bedroom and bathroom when I share our fall home tour in a few months. So exciting!!
Follow Along on Our 1891 Home Renovation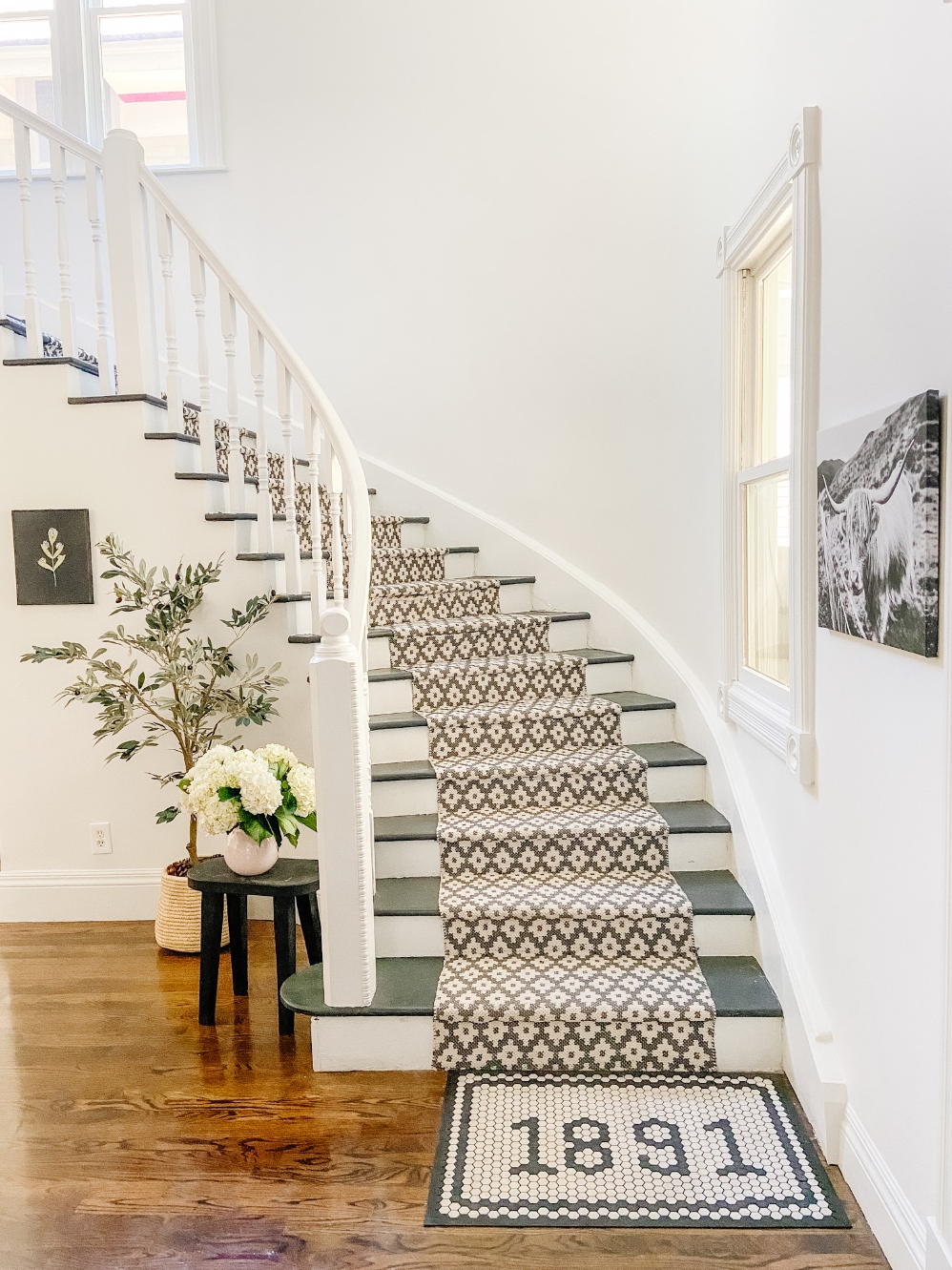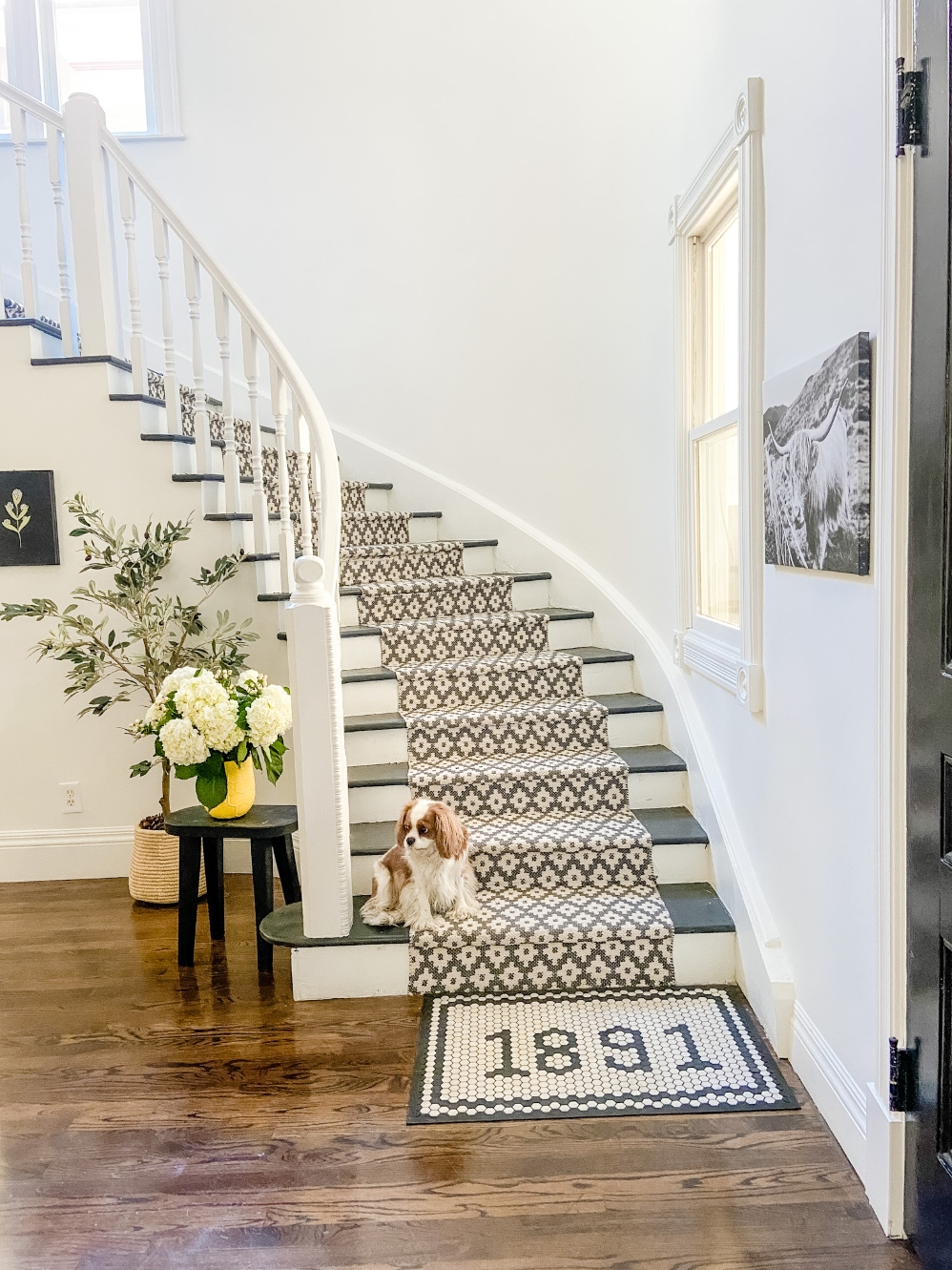 I share all of our behind-the-scenes project updates on my Instagram page @tatertotsandjello. I would love to connect with you there!
Next Stop on the Summer Home Tour
Head over to Virginia Sweet Pea and see her patriotic home tour! And scroll down to see all 30 summer homes on the tour. They are so inspiring!!
30 Summer Home Tours
Blogger's Best Summer Home Tour
This week I'm joining some of my blogging friends for the Bloggers Best Summer Home Tours! All week long we are welcoming you into our homes. You can visit each summer home tour by clicking the links below.
Monday's Tours

The Tattered Pew / Stonegable / My Wee Abode
White Arrows Home / Fiddle Leaf Blog / Dabbling and Decorating
Tuesday's Tours

The Flowering Farmhouse / Sanddollar Lane / Cottage In The Mitten
Up To Date Interiors / Bricks 'n Blooms / Cottage On Bunker Hill
Wednesday's Tours

Open Doors Open Hearts/ Pasha Is Home / Shiplap and Shells
A Blue Nest / Cloches and Lavender / Simply 2 Moms
Thursday's Tours

Cassie Bustamante / First Day of Home / Midwest Life and Style
County Road 407 / She Gave It A Go / Robyn's French Nest
Friday's Tours

The Ponds Farmhouse / DIY Beautify / Follow The Yellow Brick Home
My Thrift Store Addiction / Tatertots and Jello / Sweet Pea
Pin Summer Ideas for Later!