10-Minute Patriotic Basket Wreath. Make an easy and festive fourth of july wreath in just minutes!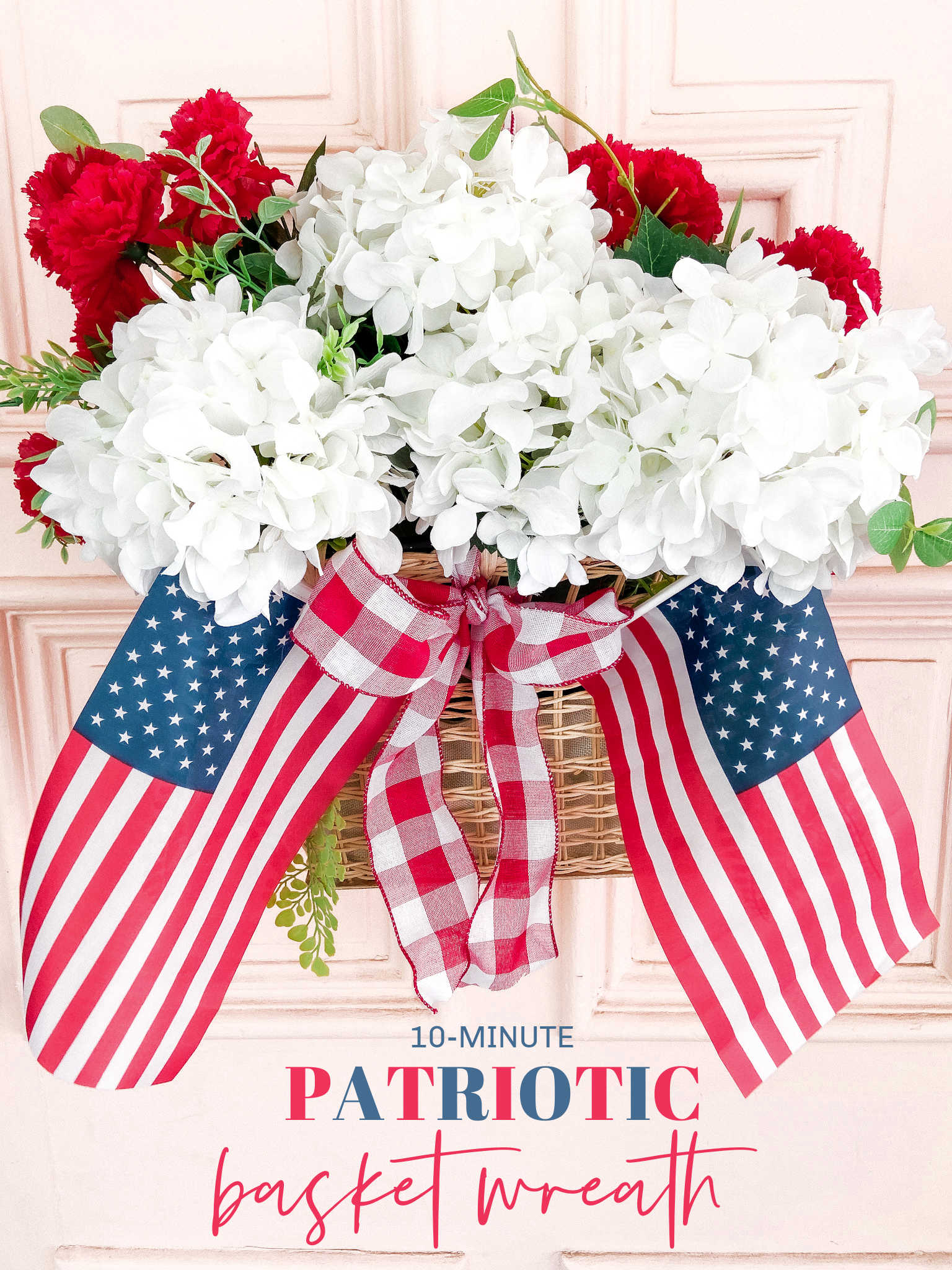 10-Minute Patriotic Basket Wreath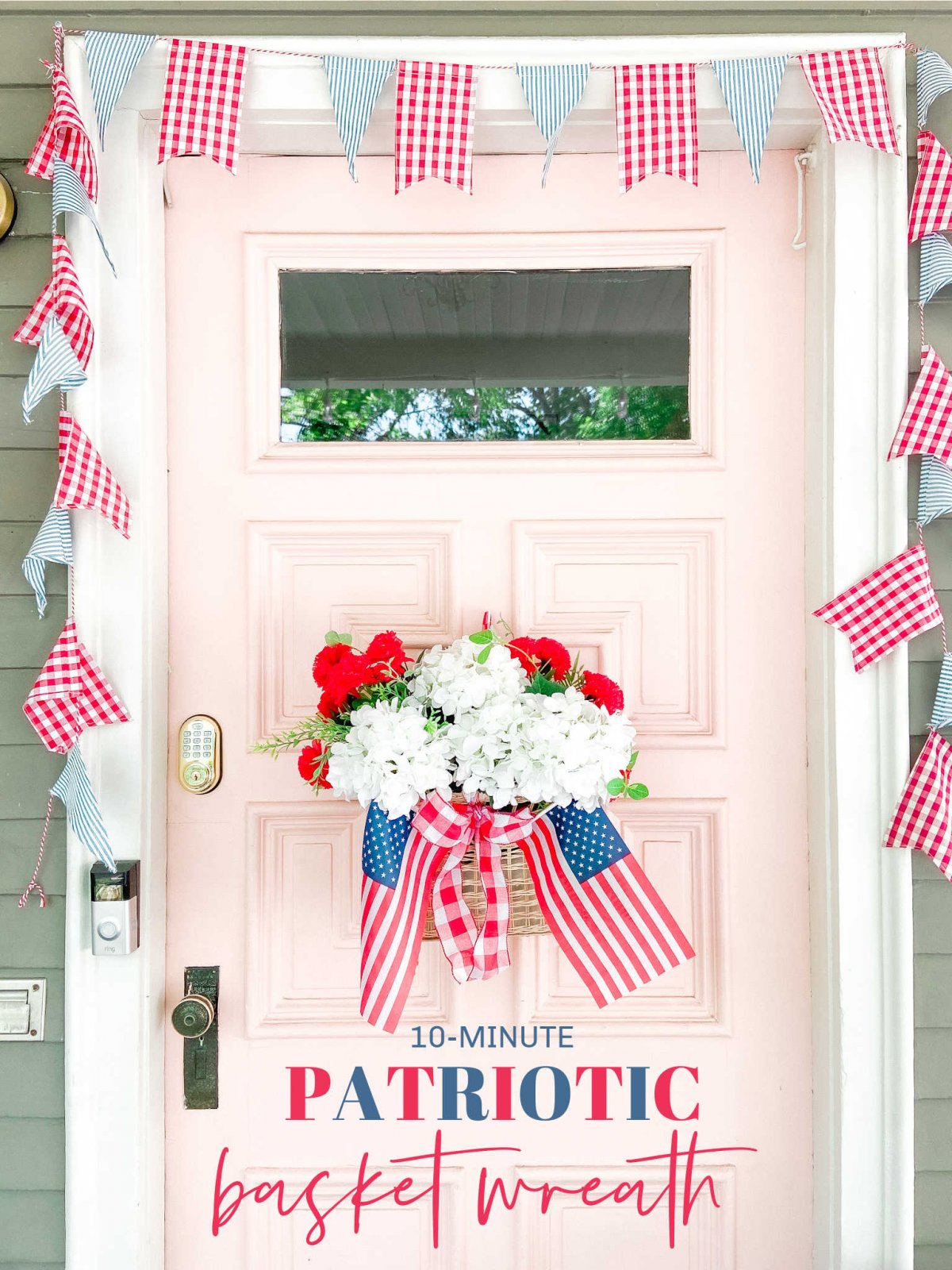 I love celebrating the Fourth of July. There's something so pretty about red white and blue in the summer! In Utah we also celebrate our statehood in July so I get to keep the patriotic decor up all month long! This year I created a really simple and sweet patriotic basket wreath with just a few supplies. I love this alternative to a traditional wreath.
An Alternative to a Traditional Wreath
Have you ever made a basket wreath? I love an alternative wreath idea. Basket wreaths are a great way to showcase faux flowers for a pretty door display.
What Supplies Do You Need to Make a Basket Wreath?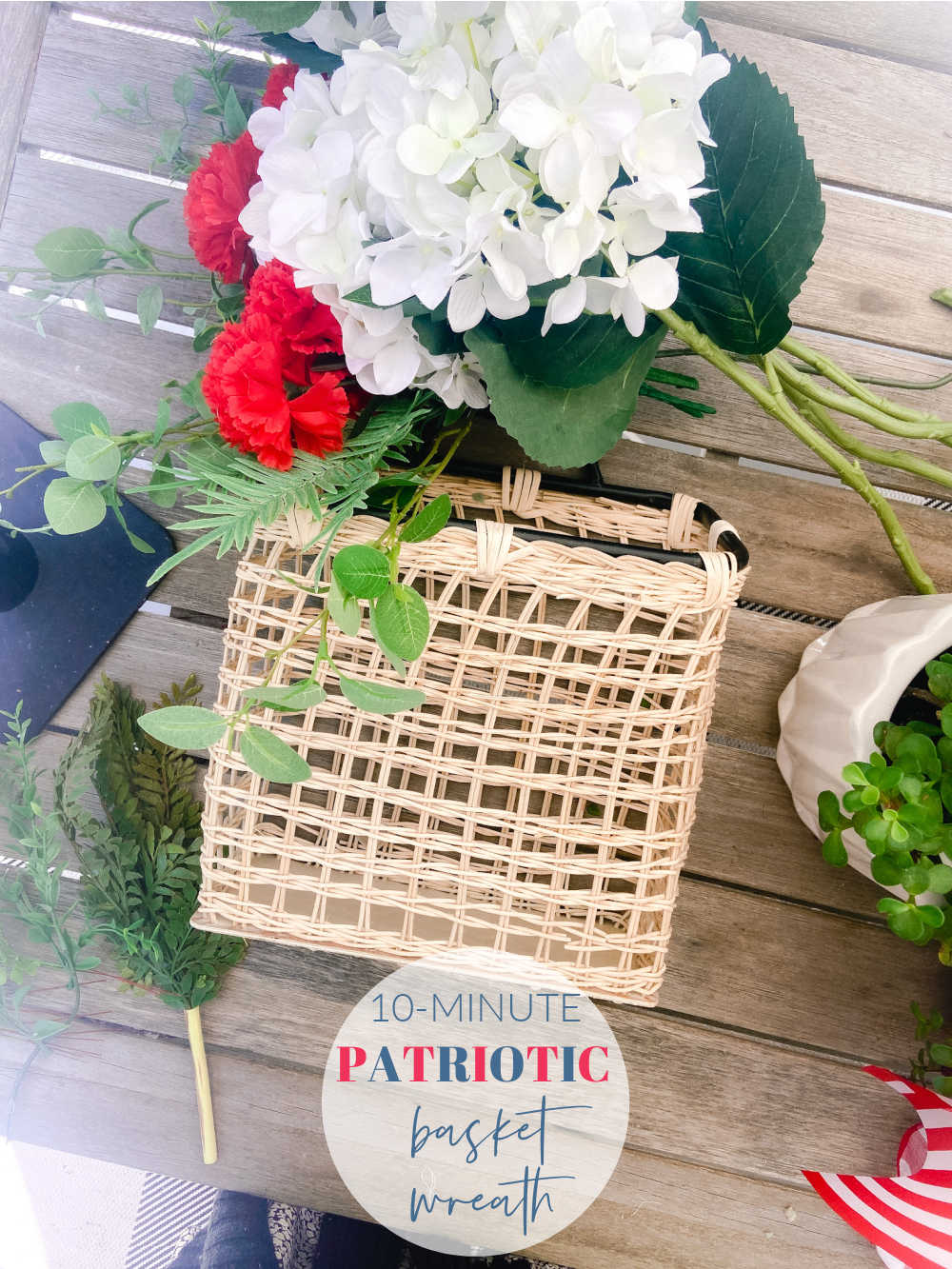 You don't need a lot of supplies to make a basket wreath. And if you don't want your basket wreath to be patriotic, all you have to do is add whatever color flowers you want!
Basket Wreath Supplies:
Hanging Basket — Here are some cute ones.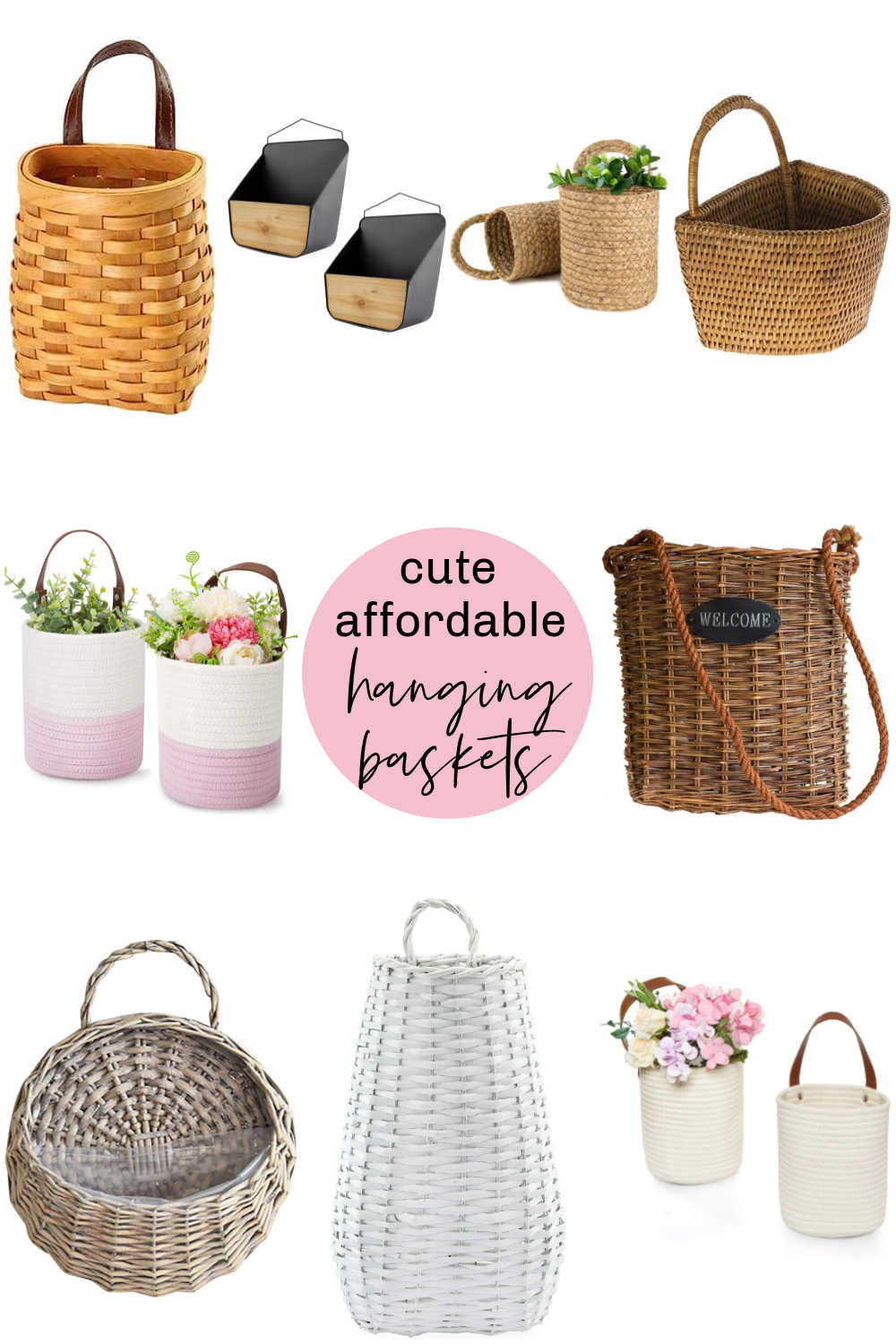 Natural Woven Basket | Metal Boho Basket | Seagrass Basket | Rattan Tightly Woven Basket | | Pink and White Basket | Welcome Wicker Basket | Wicker Basket with Liner| Hanging Basket White | White Cotton Rope Basket
Faux Florals — use whatever color you want for your wreath. For mine I used white hydrangeas and red carnations. Plus greenery.
Ribbon — Use whatever color ribbon goes with your flowers. I used red and white gingham to bring a little patriotic flare to my door hanging.
Floral Foam — I used green floral foam and wrap the outside of it in natural ribbon. It keeps the faux florals in place in the basket.
Glue Gun – This is my favorite heavy-duty glue gun
How to Make a Simple Basket Wreath Door Hanging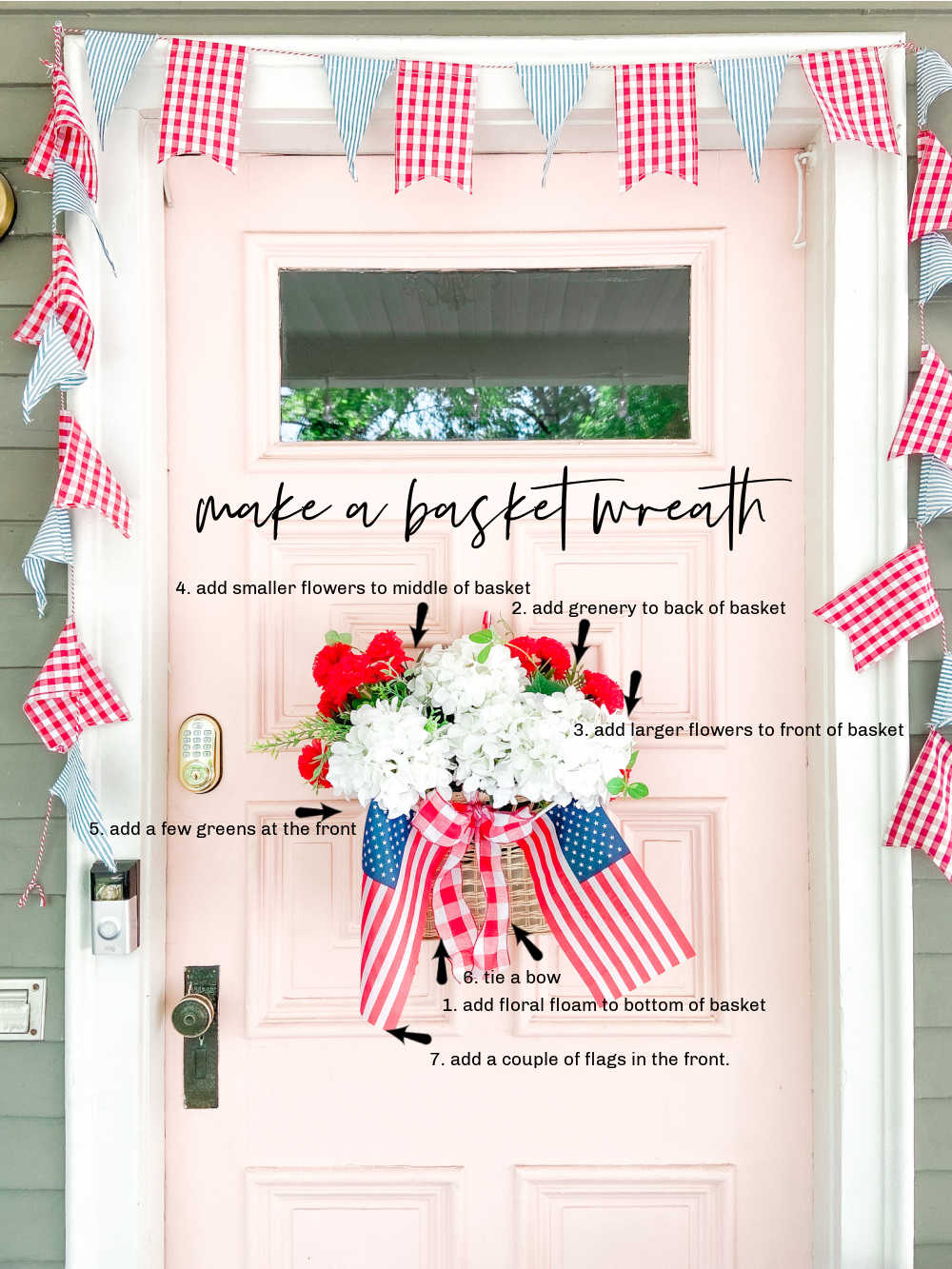 Here are the easy steps to make a floral basket wreath to hang on your door or wall.
Wrap Floral Foam with Ribbon
I wrapped neutral ribbon around the outside of the floral foam block because my basket has an open weave and I didn't want the foam to show. If your basket is not see-through you don't need to do this step.
Trim Faux Plants and Flowers
Hold the plants and flowers up to the basket and see how much you need to trim. Then take a pair of pliers or scissors and trim them to length.
Place Greenery at Back of Basket
I start adding faux greenery at the back of the basket by inserting the bottom of the faux greens in the floral foam to hold them steady.
Add Biggest Faux Flowers
Add the biggest size flowers to the basket evenly. I used five stalks of big hydrangeas and spaced them evenly across the middle of the foam square, bending them a little at the sides of the basket so they fan out across the basket.
Fill in With Smaller Flowers
Next add the smaller flowers and fill in the holes between the larger flowers with the smaller ones.
Add Greenery to Front
I used some fern leaves and added them to the inside front of the basket to make them seem like they are cascading over the edge of the basket.
Add a Bow
The last thing I did was added a bow to the front of the basket. You can also make a loop of ribbon and thread it through the top back side of the basket to hang the basket to your wall or door.
Add Flags
I also added a couple $1 flags to the center of the basket wreath to give it an added patriotic vibe!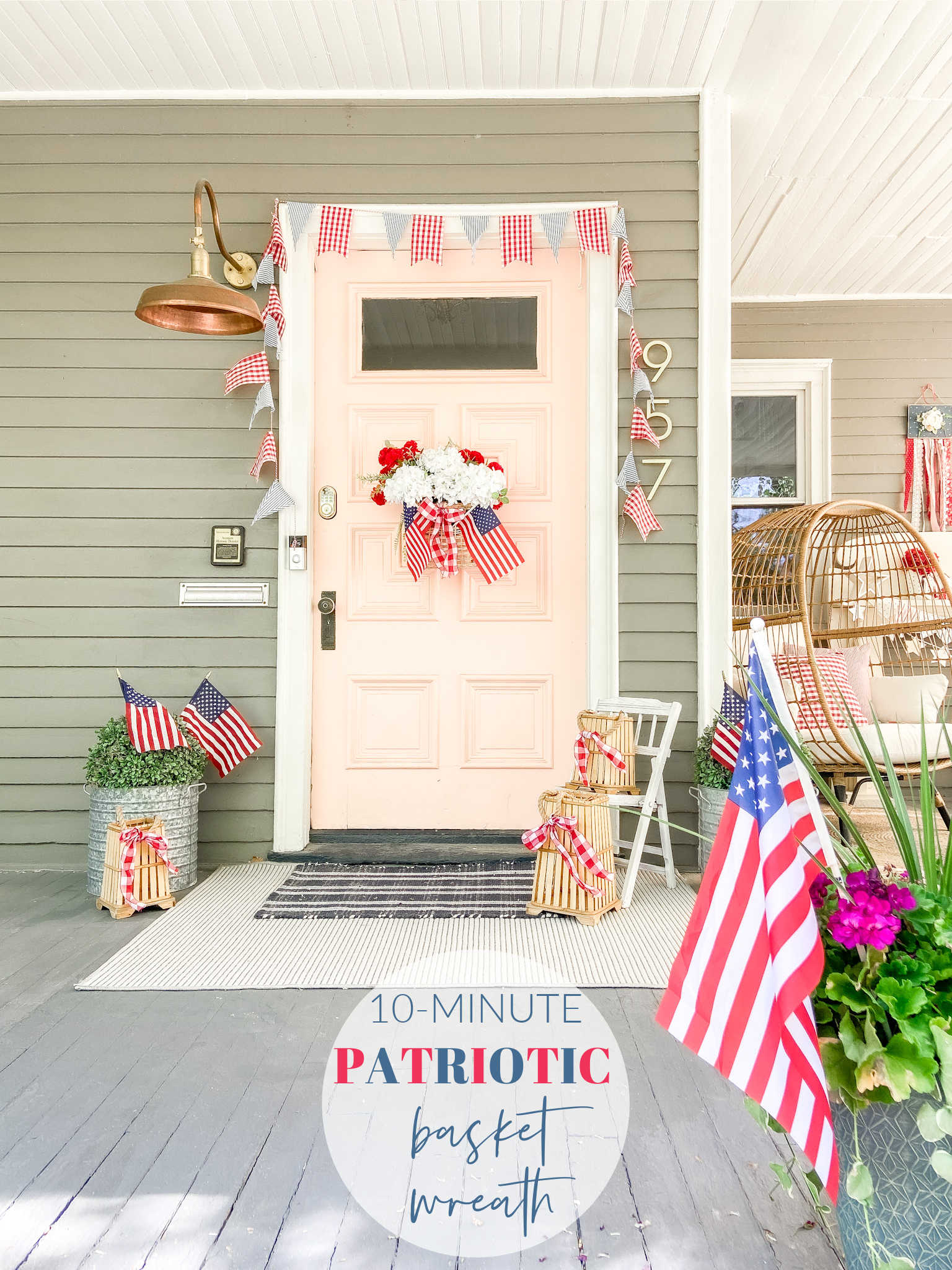 Enjoy Your Patriotic Basket Wreath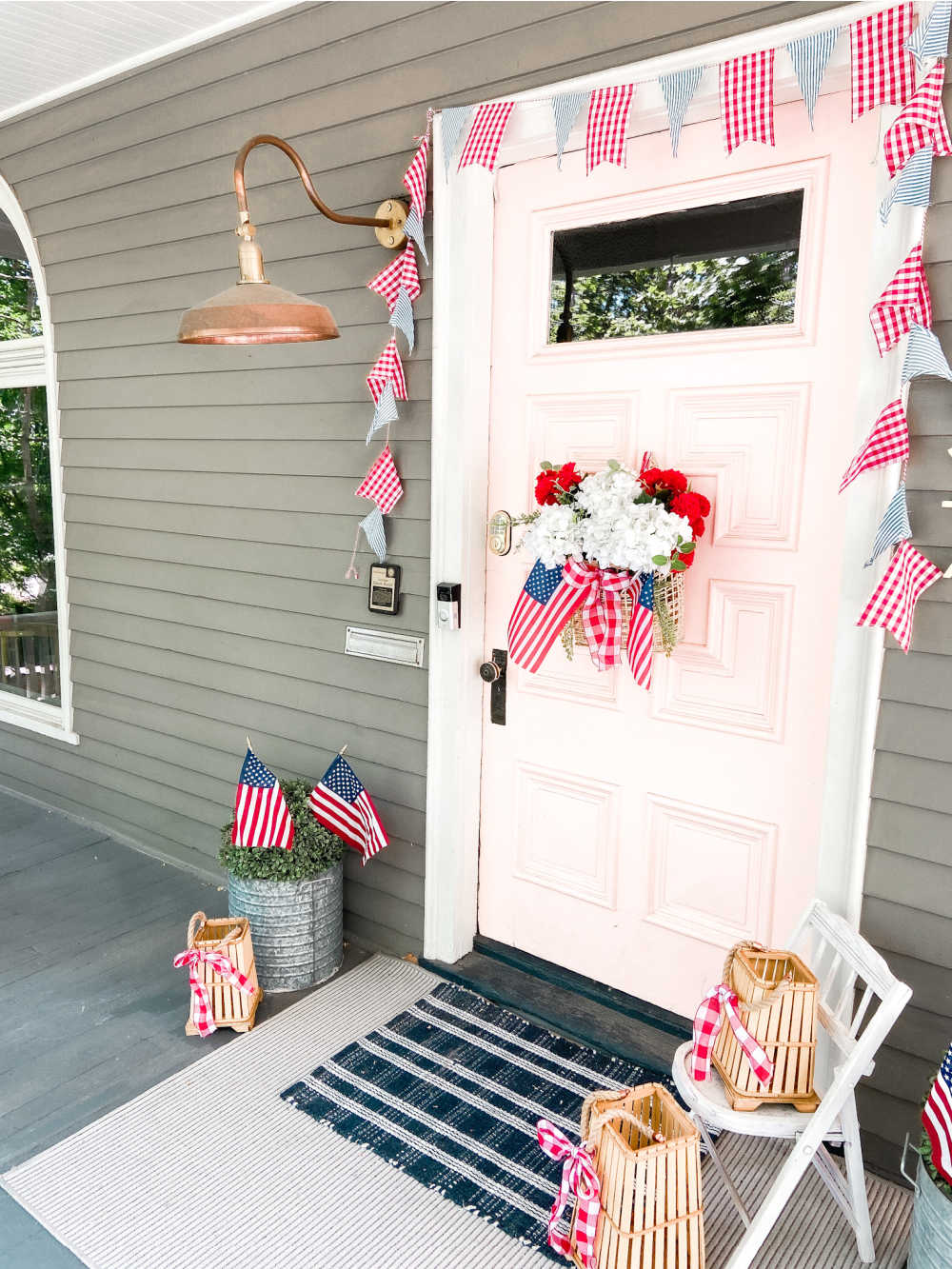 More Patriotic Ideas
Here are a few more patriotic ideas to make!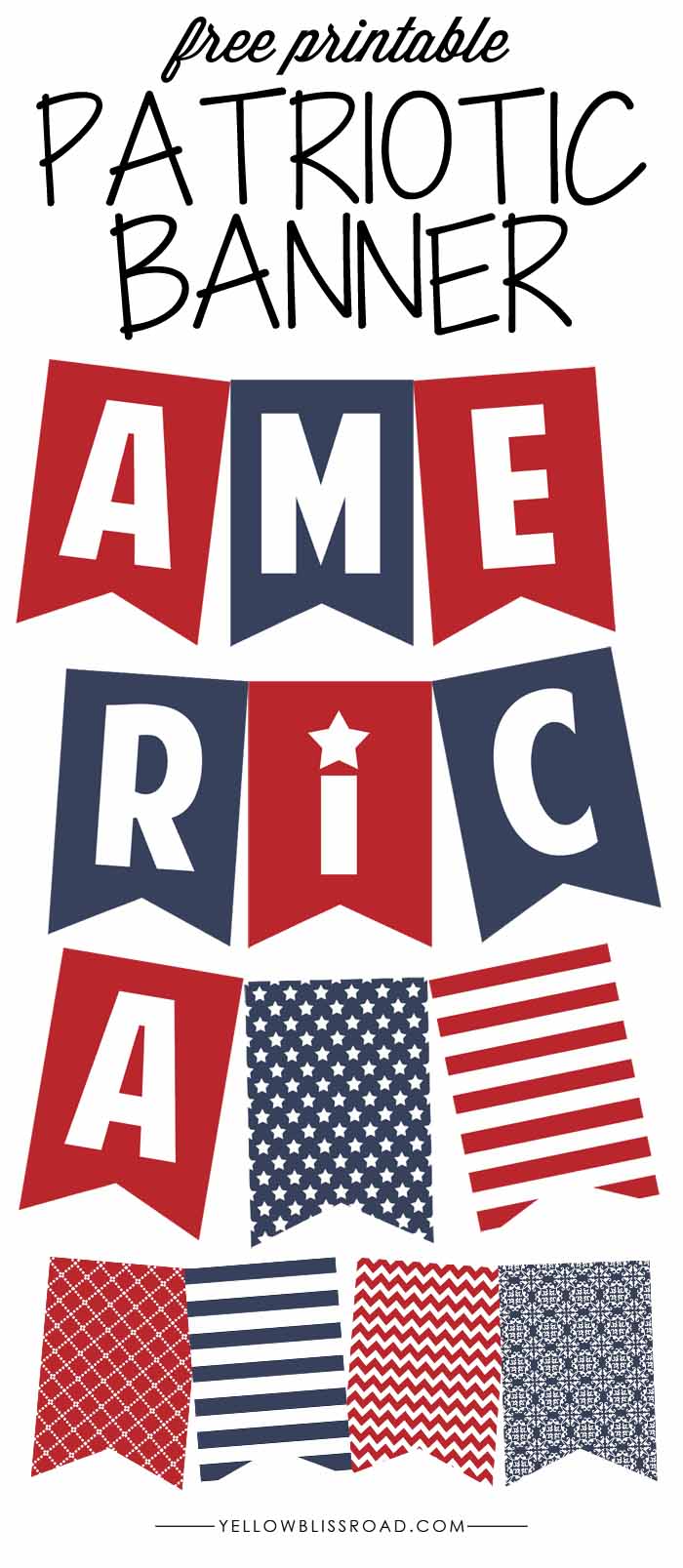 This is the easiest way to decorate for the FOURTH! Just print out this banner and hang it up. Easy as pie!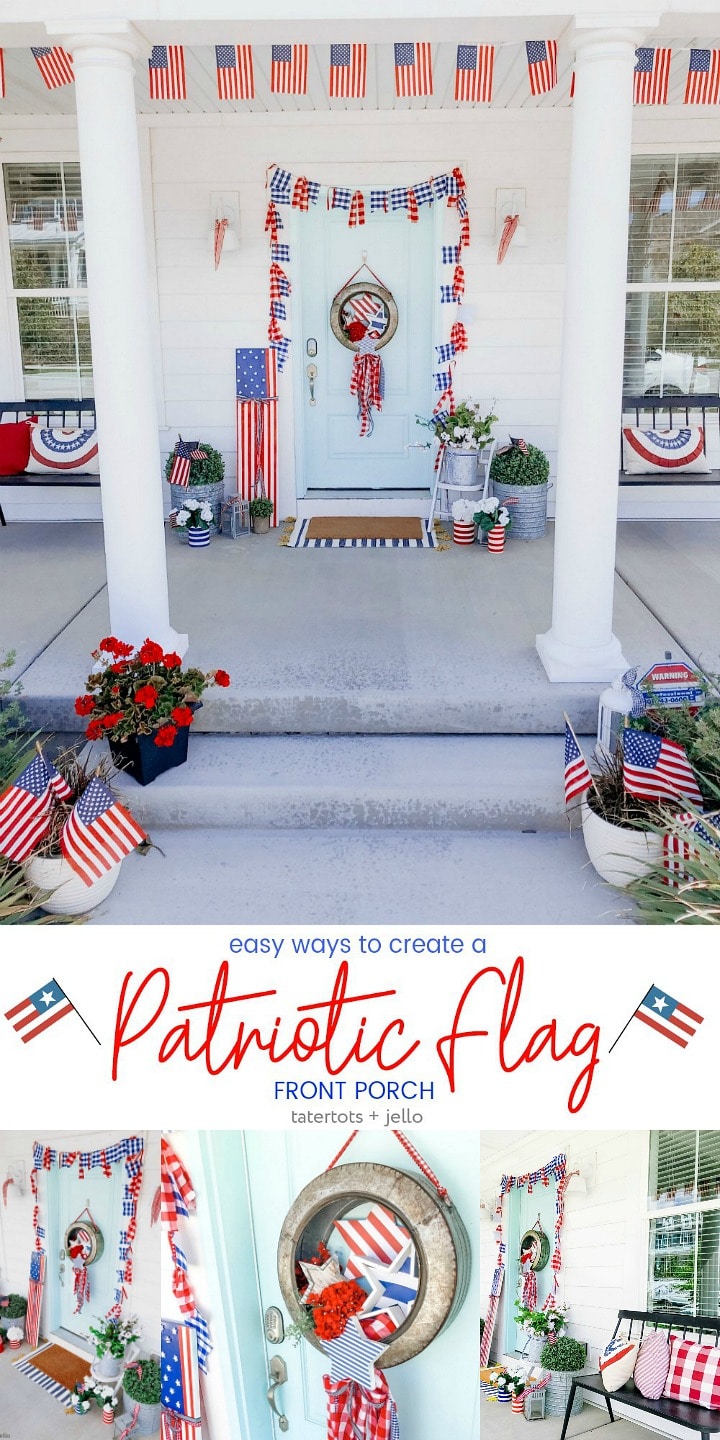 This was one of my favorite patriotic porches. I have tutorials for how I made the banner, flag sign and wreath on my site. It was so pretty!!
Have a Festive Day!
xoxo