Smashed Parmesan Potatoes with Herbs, Prosciutto and Ricotta. Smashed potatoes have crispy edges, soft potato filling with creamy ricotta cheese and sweet and salty prosciutto.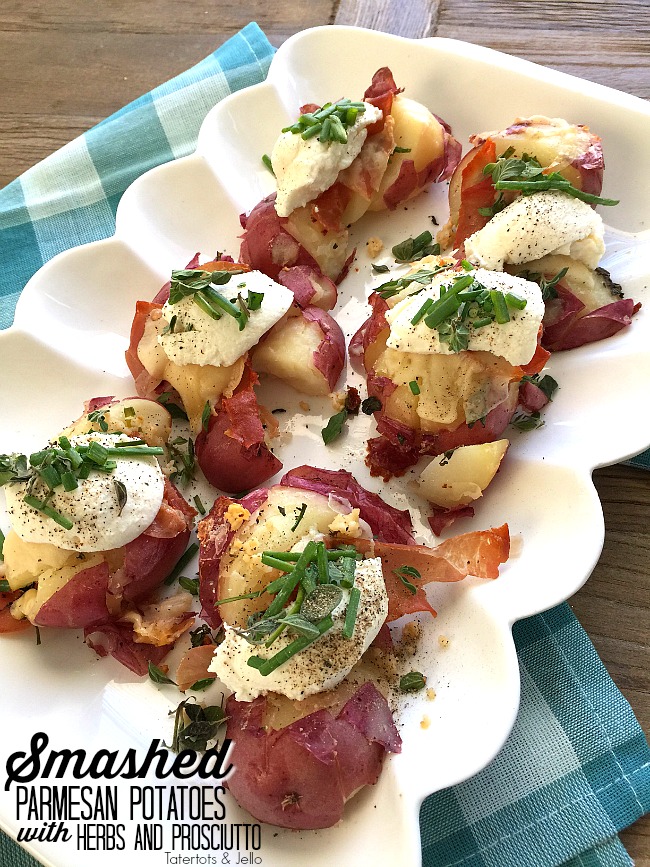 ---
Crispy Smashed Potatoes
---
Smashed Parmesan Potatoes Herbs, Prosciutto Ricotta. I've been making smashed potatoes for years. I think I first heard about them from The Pioneer Woman. This weekend I wanted to make a special dinner for my 17 year old. And I know her favorite is ham and potatoes. So I thought it would be fun to take the smashed potatoes I have been making for years and put a little spin on it.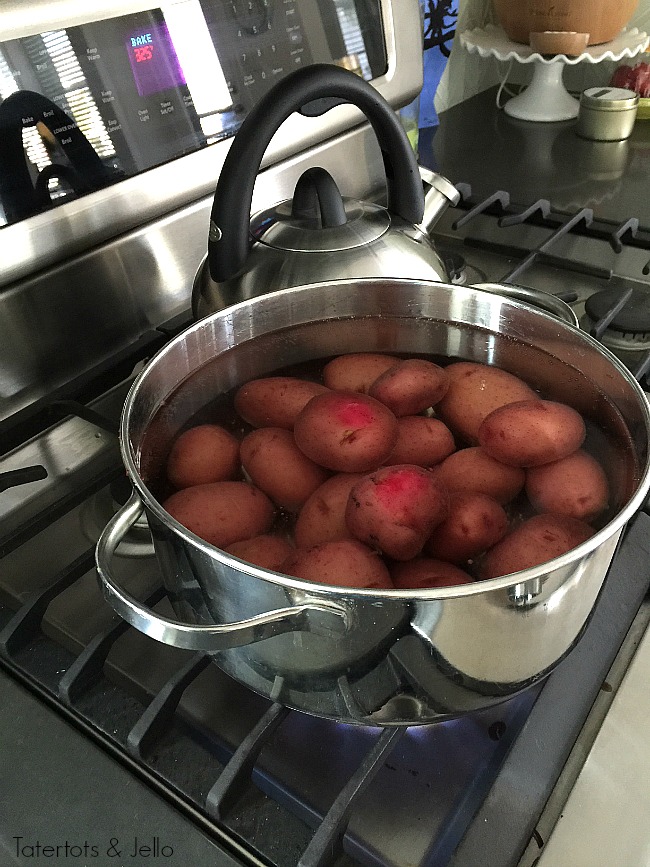 Elevated Smashed Potatoes
I love the salty taste of prosciutto and I thought it would add a smoky salty flavor. Prosciutto, which translates to "ham" in Italian, is made only from the hind legs of pigs and is aged during a dry-curing process. There are typically two types of prosciutto: prosciutto cotto, which is cooked, and prosciutto crudo, which is uncooked and is most popular to enjoy on its own, wrapped around fruit or other foods.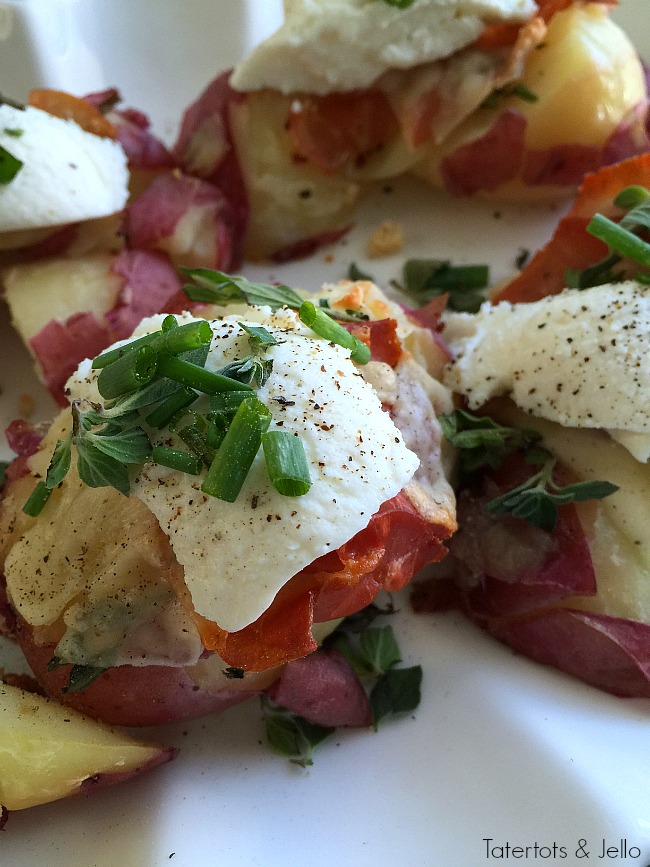 I added the proscuitto to the top of the smashed potatoes and baked it because my kids prefer it that way, you can also add the proscuitto after the potatoes are baked. Whatever is your preference.
---
Loaded Smashed Parmesan Potatoes
---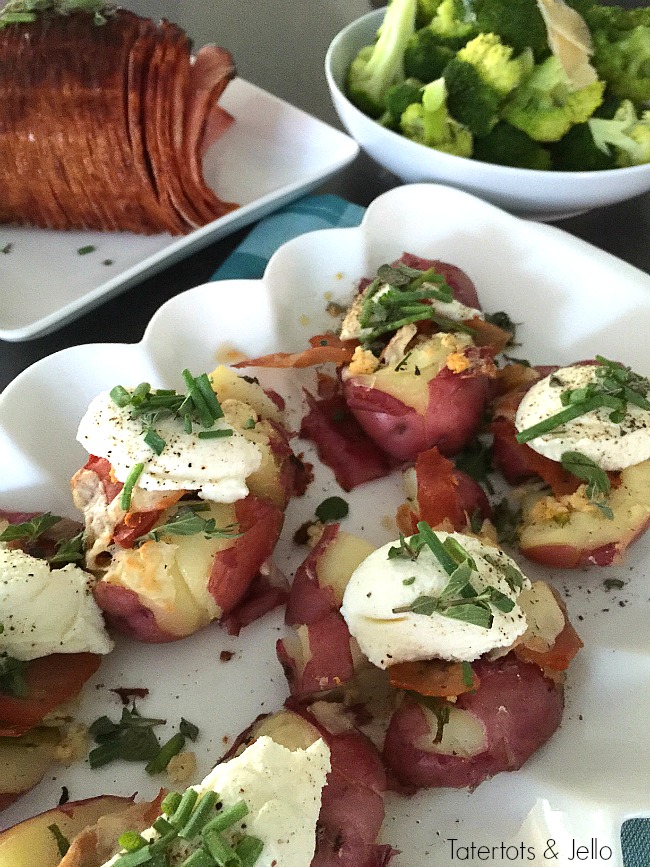 Smashed Parmesan Potatoes Herbs, Prosciutto, Ricotta is a simple dish to make and a beautiful dish to serve.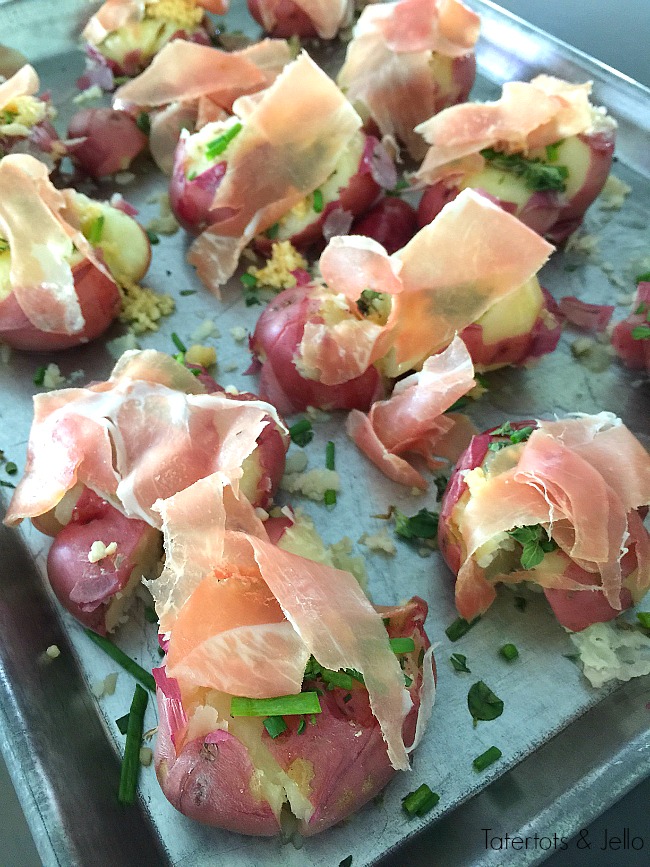 Smashed Parmesan Potatoes with Herbs, Prosciutto and Ricotta
Recipe Type: side dish
Cuisine: american
Author:
Prep time:
Cook time:
Total time:
Serves: 6
Smashed Parmesan Potatoes with Herbs, Prosciutto and Ricotta. A twist on the popular smashed potatoes, the salty addition of prosciutto and creamy ricotta cheese add delicious dimension to this beautiful side dish!
Ingredients
12 small red potatoes
2 Tablespoons olive oil
2 large garlic cloves, chopped
3 tablespoons finely chopped oregano and chives
1/2 cup parmesan cheese
1 cup ricotta cheese
12 slices Italian Proscuitto
Instructions
Preheat oven to 375-degrees
Place potatoes in a large pan of salted water and bring to a boil over high heat. Boil potatoes until they are tender, approximately 15 minutes.
Arrange potatoes on a baking tray sprayed with non-stick cooking spray. Separate the potatoes out. Use a bowl or large glass to gently smash the potatoes. You want the potatoes to separate but still hold together at the bottom.
Drizzle olive oil over the top of the potatoes and sprinkle with salt, pepper, half of the herbs, prosciutto and parmesan cheese.
Bake the potatoes for 20-25 minutes – until crisp and golden.
Transfer potatoes to your serving dish, then add a small scoop of ricotta cheese, remaining herbs and salt and pepper.
Enjoy!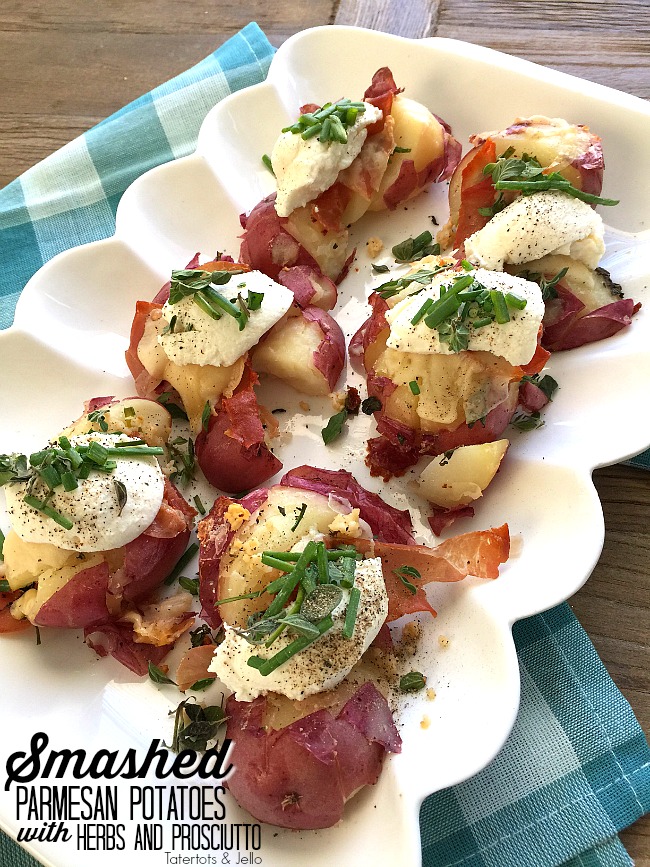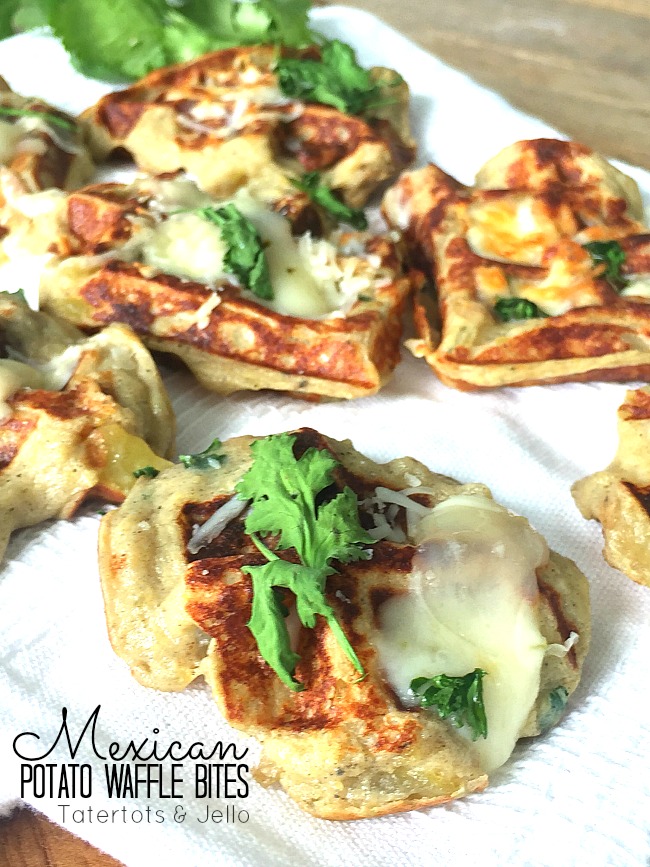 Mexican Potato Waffle Bites. Savory recipes are so unexpected in a waffle maker! And you can also make things smaller too to mix things up. We decided that hashbrowns would be yummy to make but to make things more unexpected we added a mexican twist!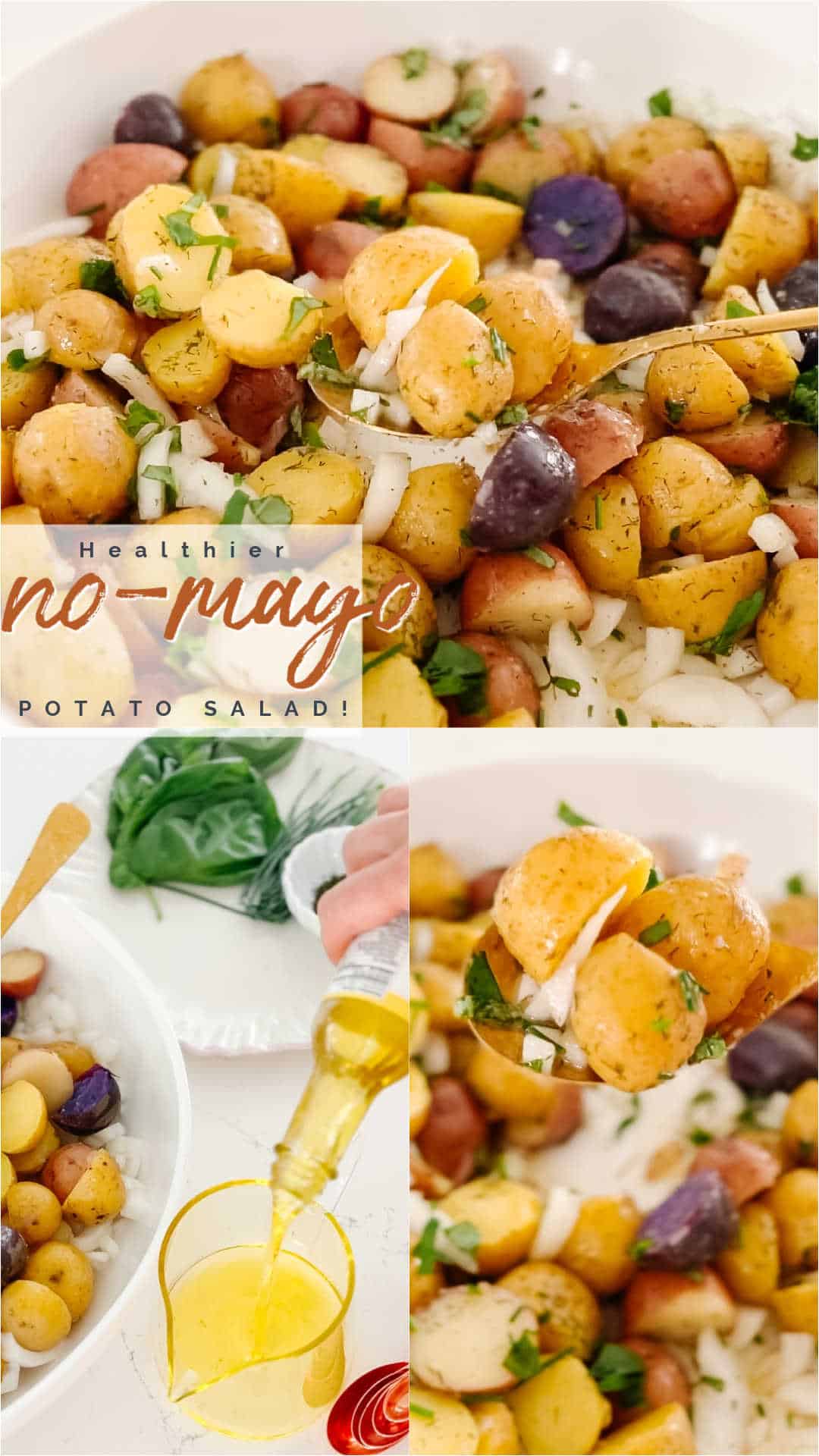 Sweet and Crunchy No Mayo Potato Salad. This lighter version potato salad is perfect for summer dinners and picnics with fresh herbs and a light vinaigrette dressing it hits the spot!
Have you ever made Smashed Potatoes?
What is your favorite way to make them?
Have a wonderful day!
xoxo