Botanical Art Focal Shelves with 6 Free Printables. Celebrate Summer by creating a botanical focal wall with these 6 free printables!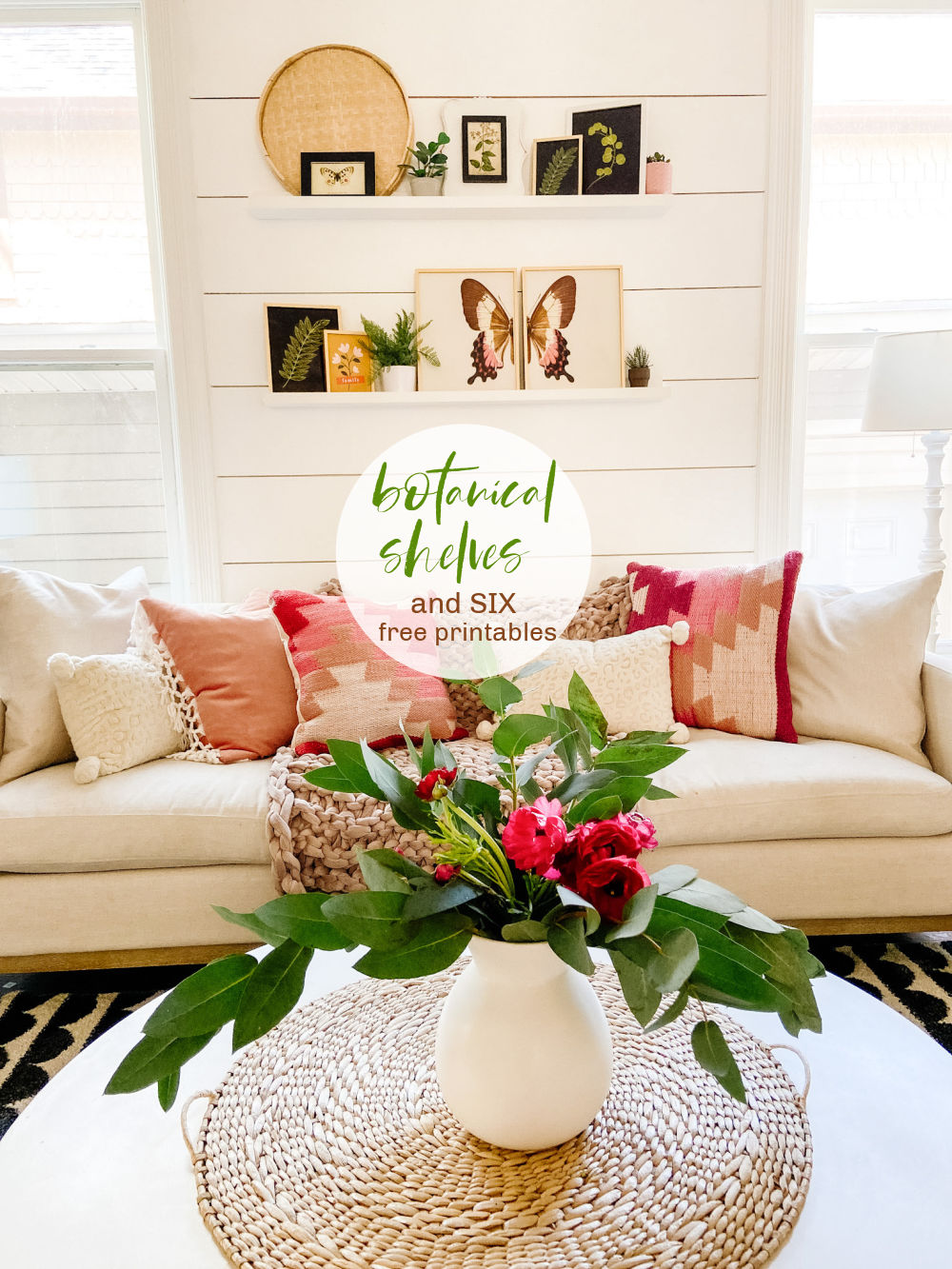 Botanical Art Focal Shelves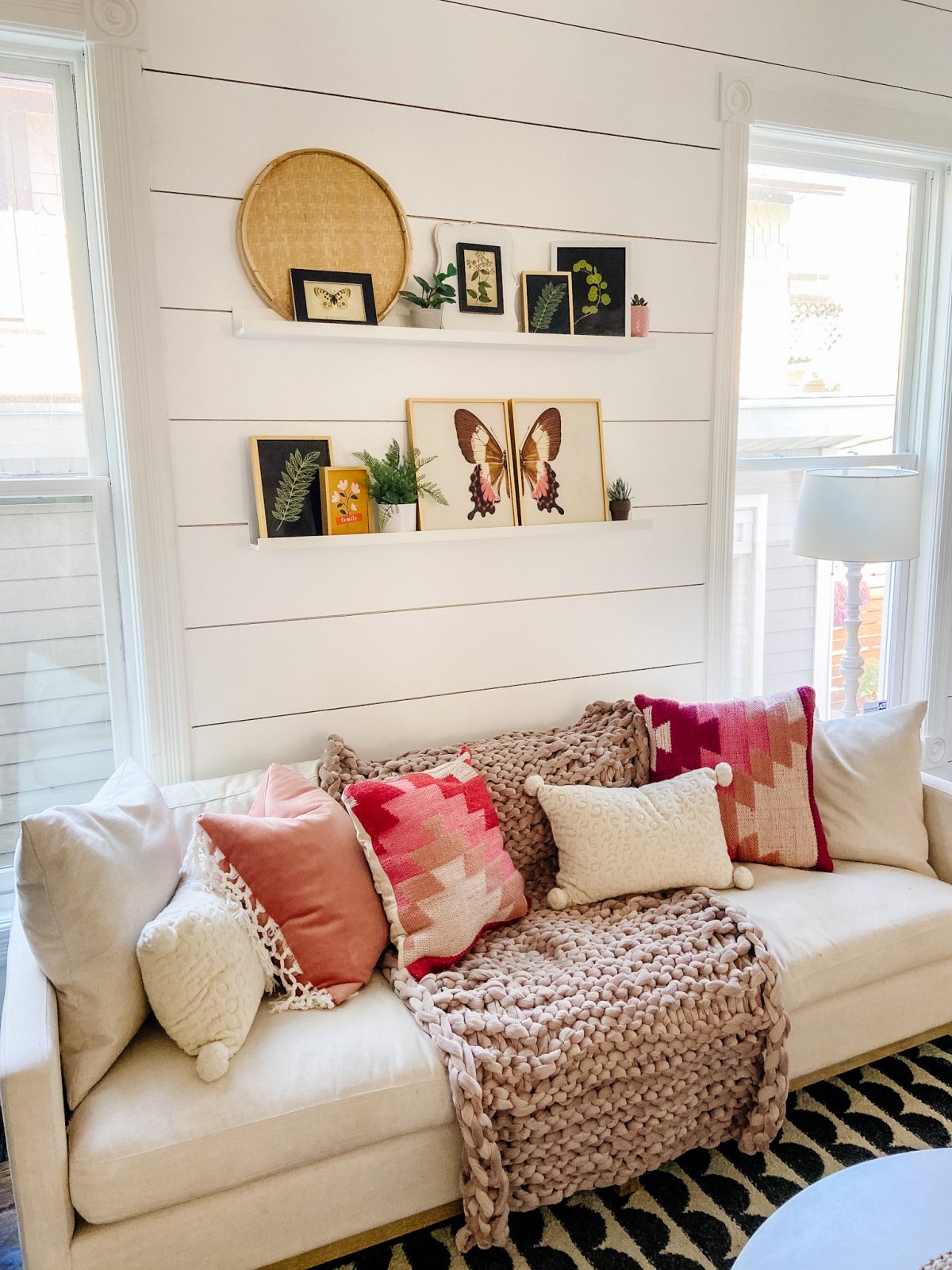 Can you believe it's almost summer?? I can't wait. I love the warm weather and decorating my home for summer! This year I have an obsession with botanical art and butterflies. I wanted to bring those elements into our family room to celebrate the season.
6 Free Botanical Art Printables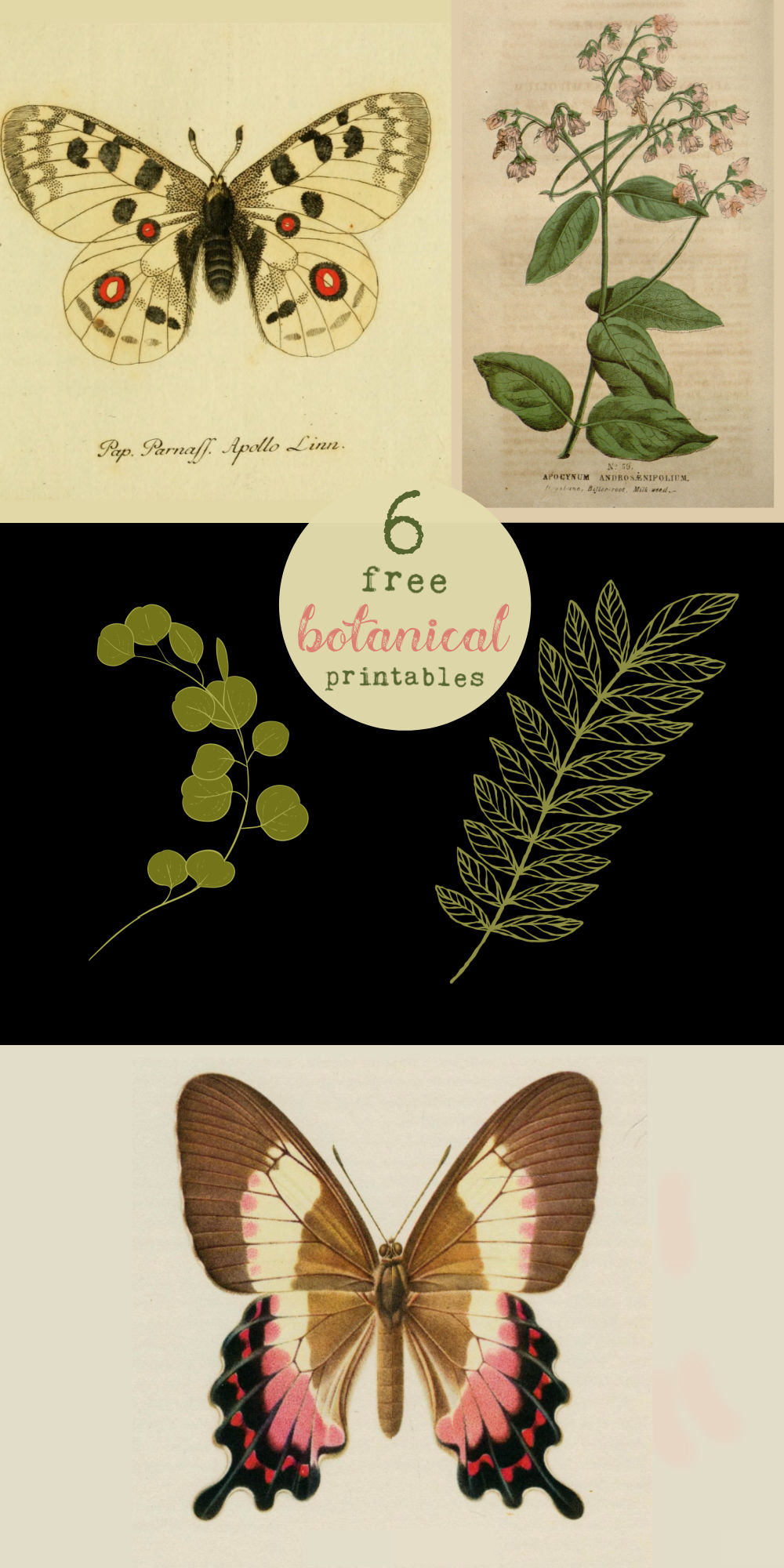 I found some open source vintage botanical paintings as well as created some simple graphic botanical prints too! I cleaned up the botanical prints and I'm sharing them with you today!
Botanical Shelf Wall Inspiration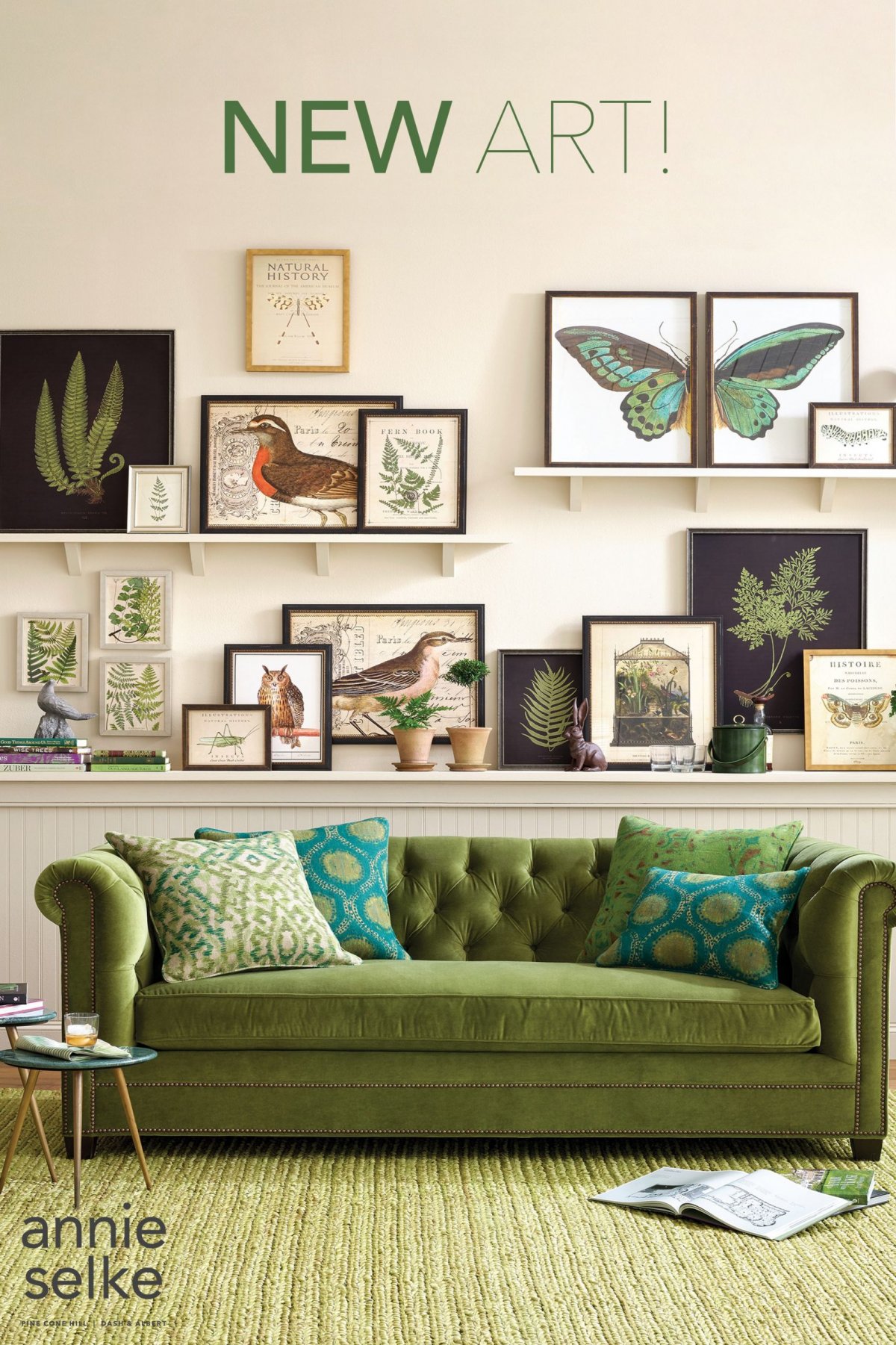 My obsession with botanical and butterflies was heightened when I saw the new Annie Selke art prints. I used Annie Selke's graphic indoor/outdoor runner when I refinished our stairs at the #1891AvenuesCottage. I love the style of Annie Selke as well as Dash and Albert. So when I saw the image above, I nearly swooned. It is the inspiration for our Airbnb we are building on the bottom floor of our home. I am going with shades of green – I even bought an adorable mint fridge for that space.
Butterfly Art
So when I saw the butterfly prints that are on that site, I was so excited because they would go with our botanical theme down there. But when I saw the price tag my hopes were dashed. At $436.00 it was out of my budget. Plus it takes about a month to arrive. So I decided to see if I could duplicate the look for less!
Free Butterfly Botanical Prints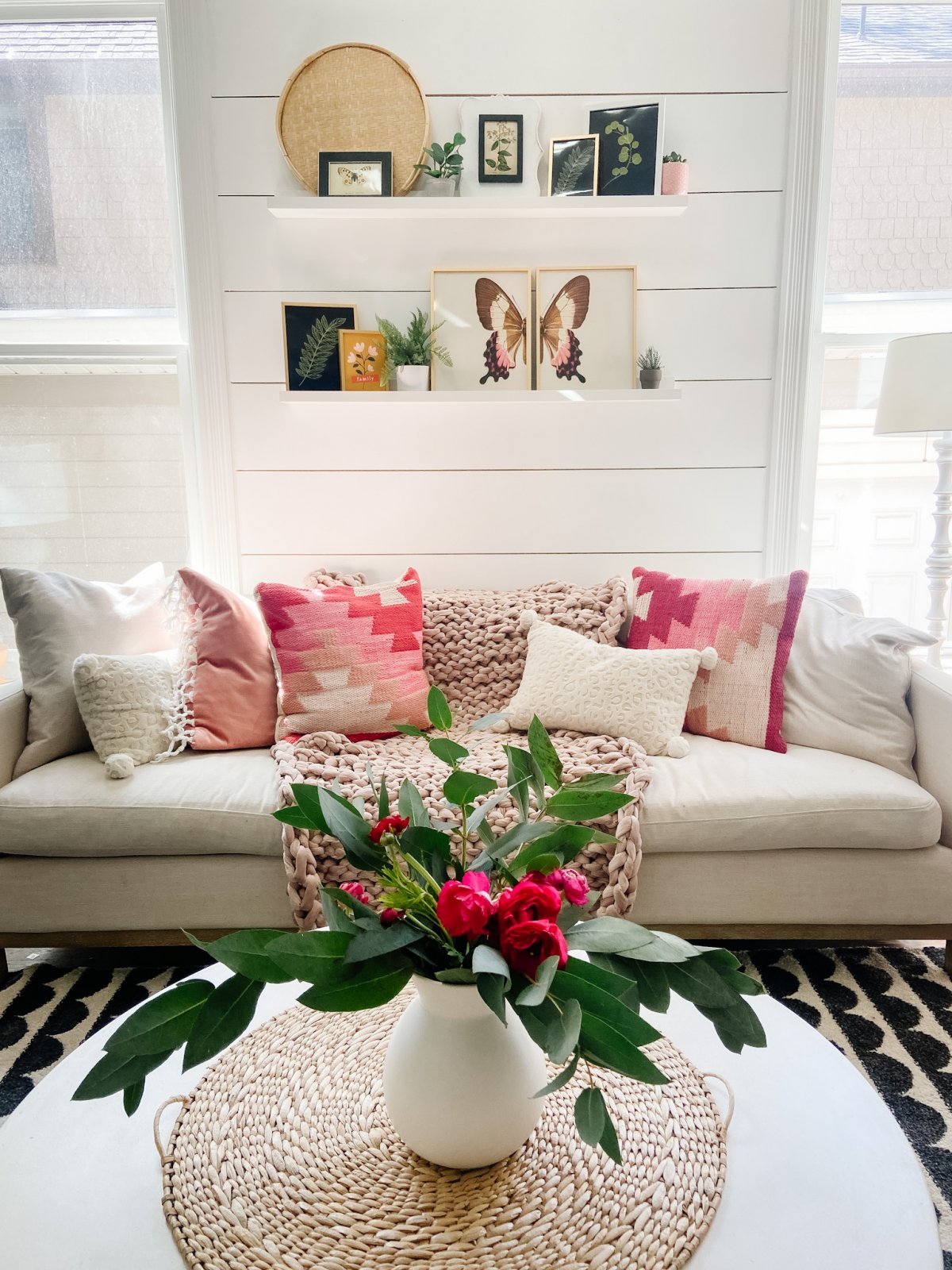 I found an open source butterfly botanical painting and created two pieces of the butterfly and calculated margins for the frame. I wanted a butterfly that has some pinks in it go along with these beautiful boho pillows I found at home goods. The sizes I created for my wall are 11×14 frames. But you can print them in any size you want.
Where Do I Print Larger Size Art?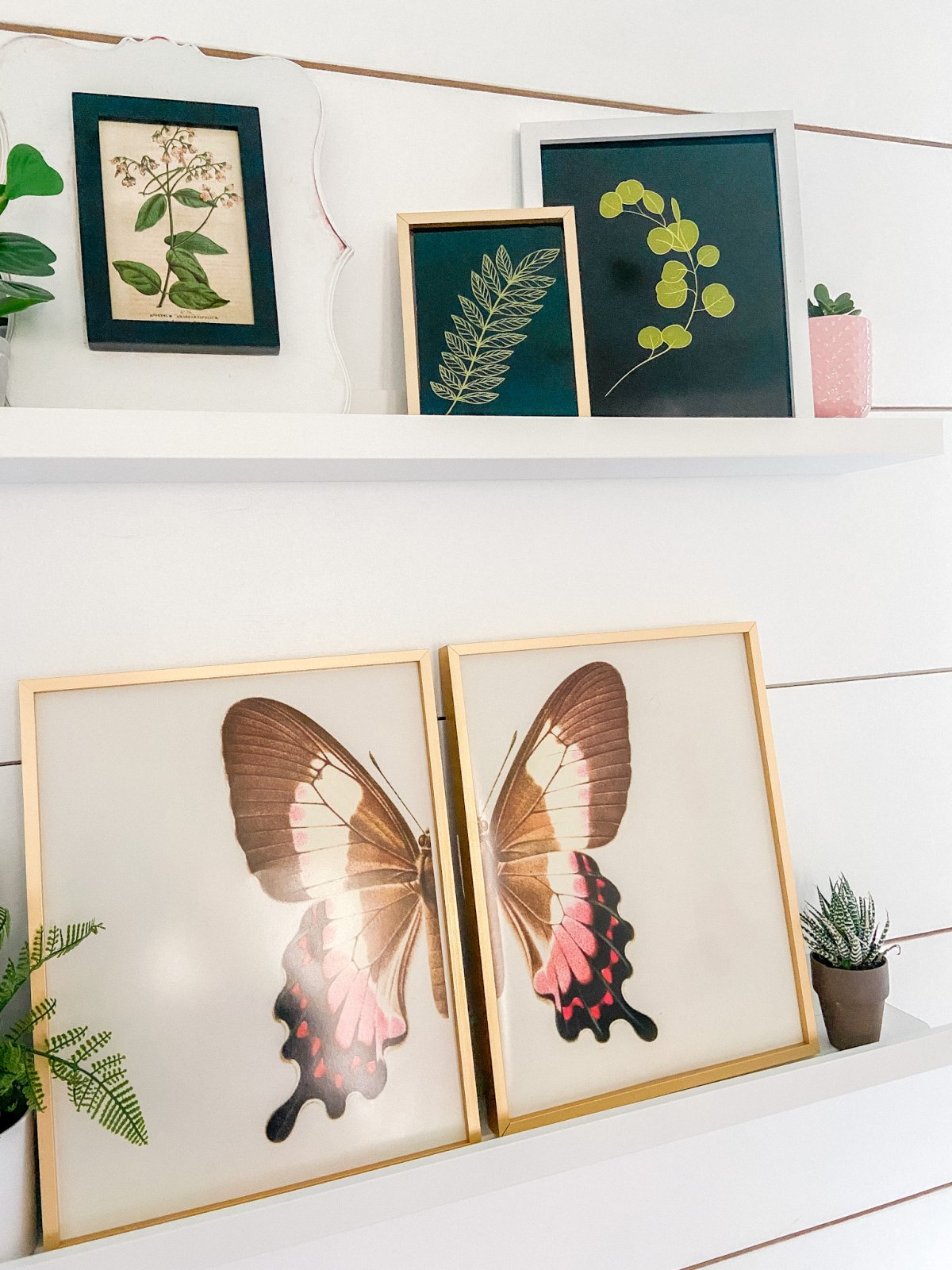 I sent my art prints to Walgreens and they had a coupon so both prints plus the other 4 printables I sent over cost $14! I already had frames and I shopped my home for the rest of the shelf items so this project was very affordable!
Free Botanical Prints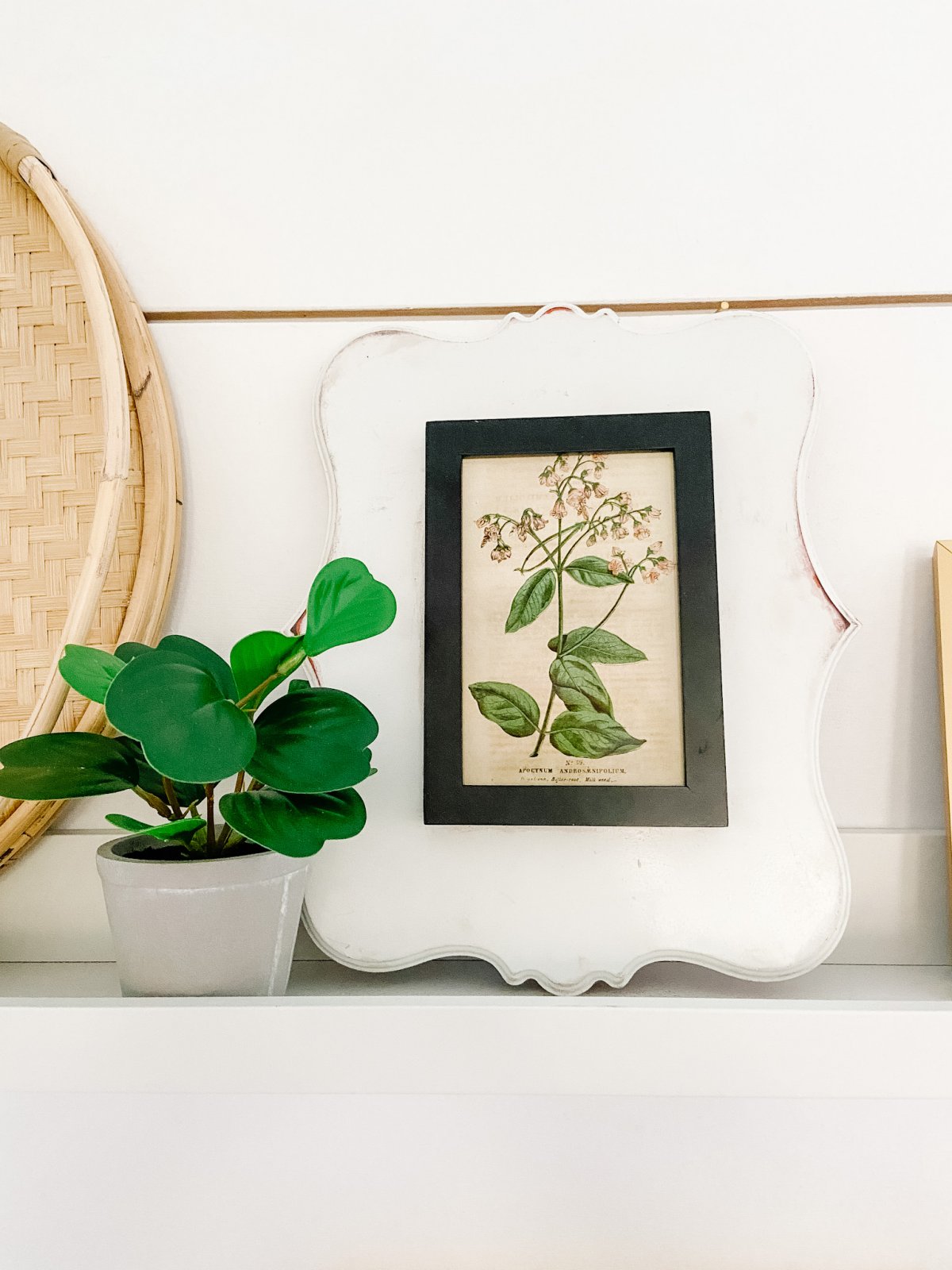 The other prints I used are another open source butterfly that you can print out in whatever size you want, a botanical plant drawing and then I created two simple leaf printables.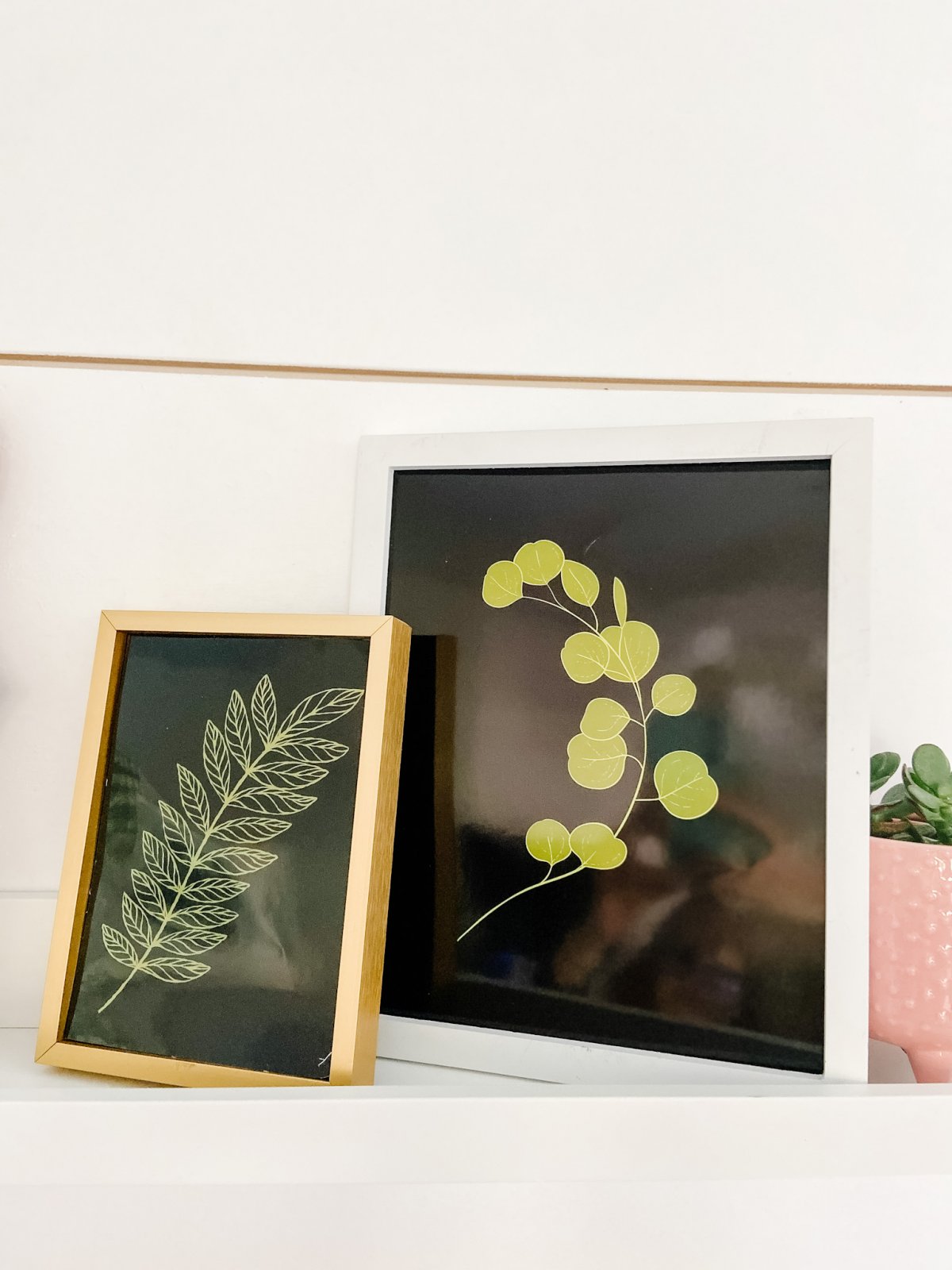 I was trying to recreate the look of my inspiration photo which as a lot of botanical prints on black backgrounds.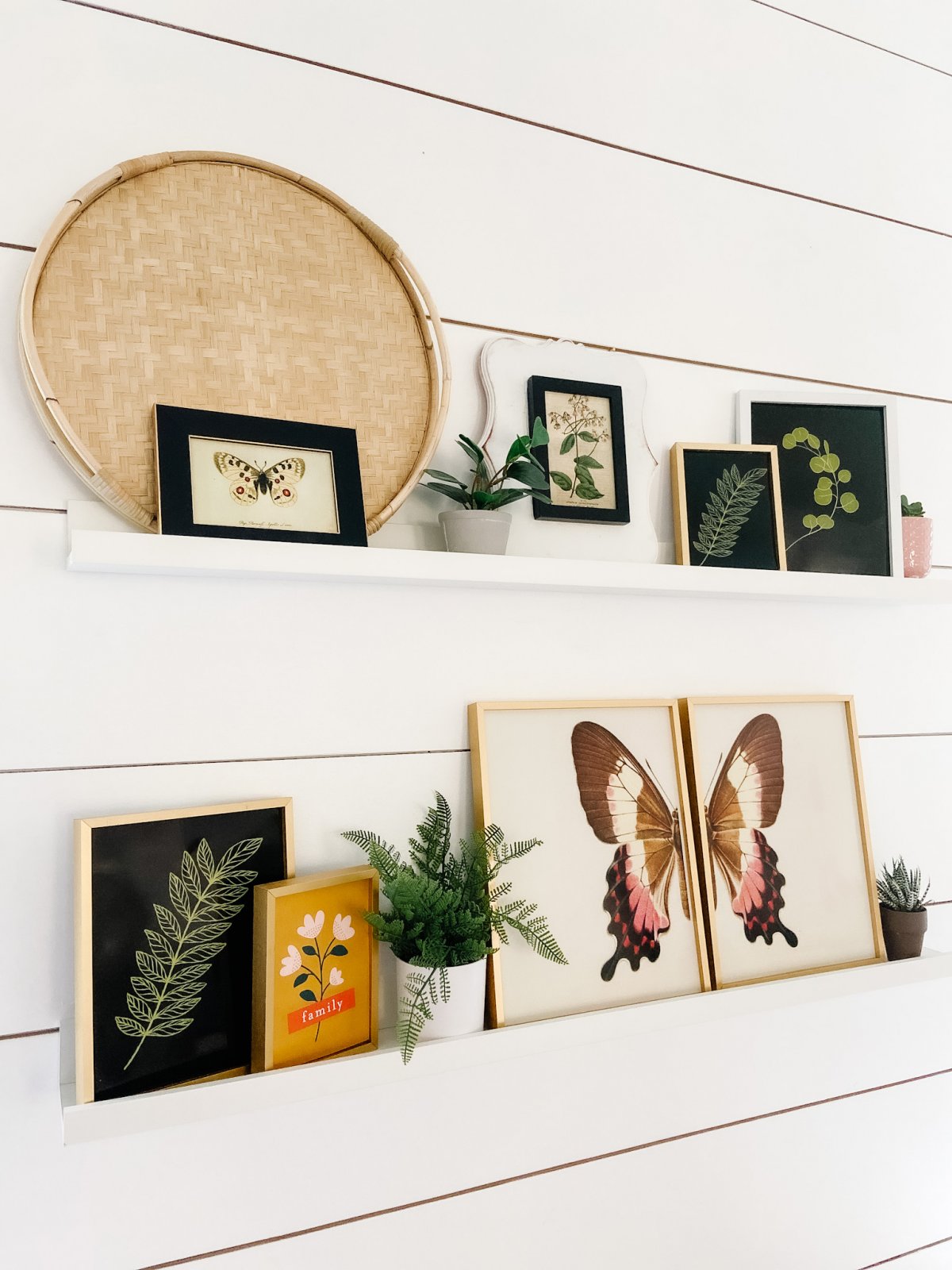 A hack I did was I had 8×10 prints printed out of both leaf art, then I framed both in 8×10 frames. I needed more prints to fill in the shelves so I framed one of the smaller 4×6 sizes that I had printed out and put it on the shelf, you can lay it on it's side so that it doesn't look like the same print! I think layering the frames really gives the maximalist feeling I was going for!
What Size Shelves Do You Use for Botanical Art Focal Shelves?
To make the botanical shelves, I used Ikea's shallow picture ledges for this project. I like how shallow they are at only 5 inches deep. AlsoI didn't want a wide shelf looming over my couch. And, I could have hung the pictures on the wall but I love the layering of the frames and the addition of the plants. This is a great option if you don't have a fireplace and wand the feeling of a mantel!
Print Out Botanical Prints
Just right click on the links below to bring up the pages the printables are on. Then right click on the images to save them to your computer and print them out. You can print them out on your printer OR send them off to be printed in a large-scale format!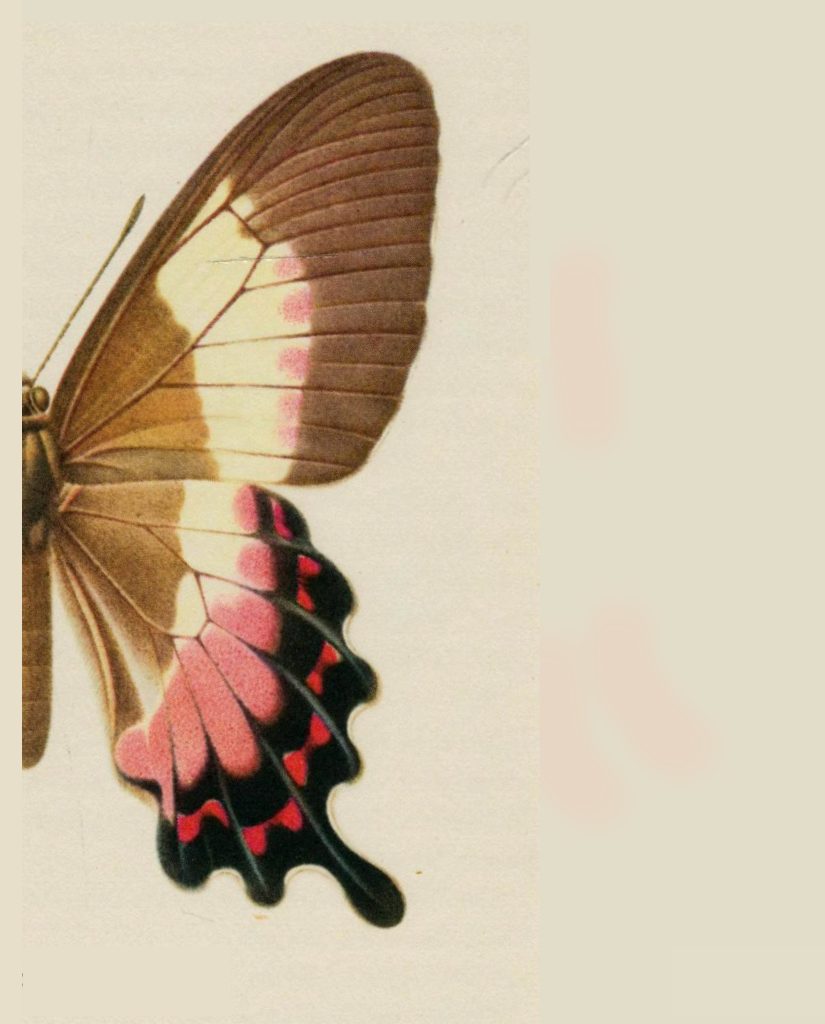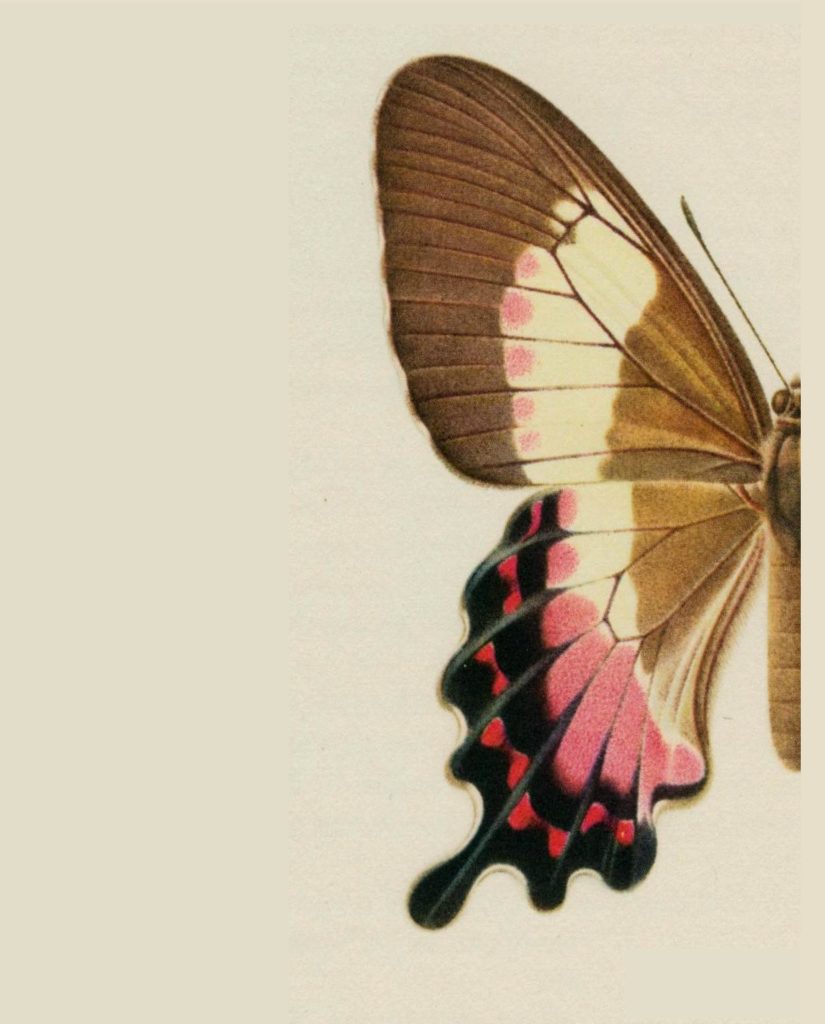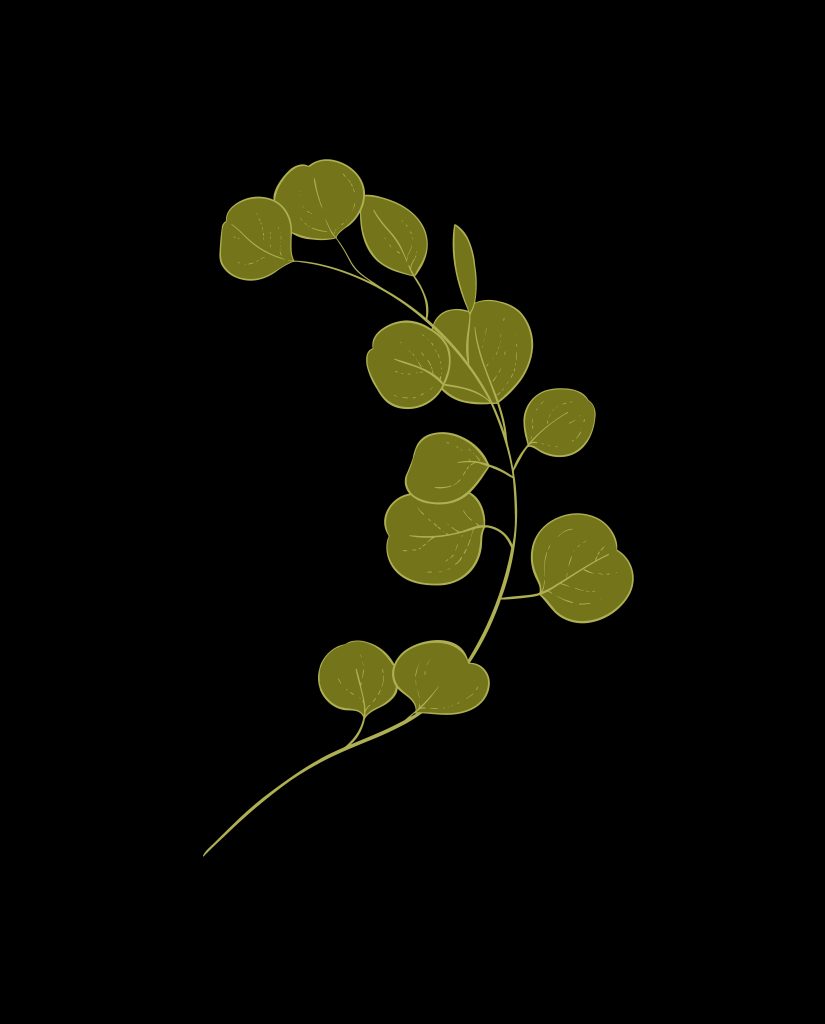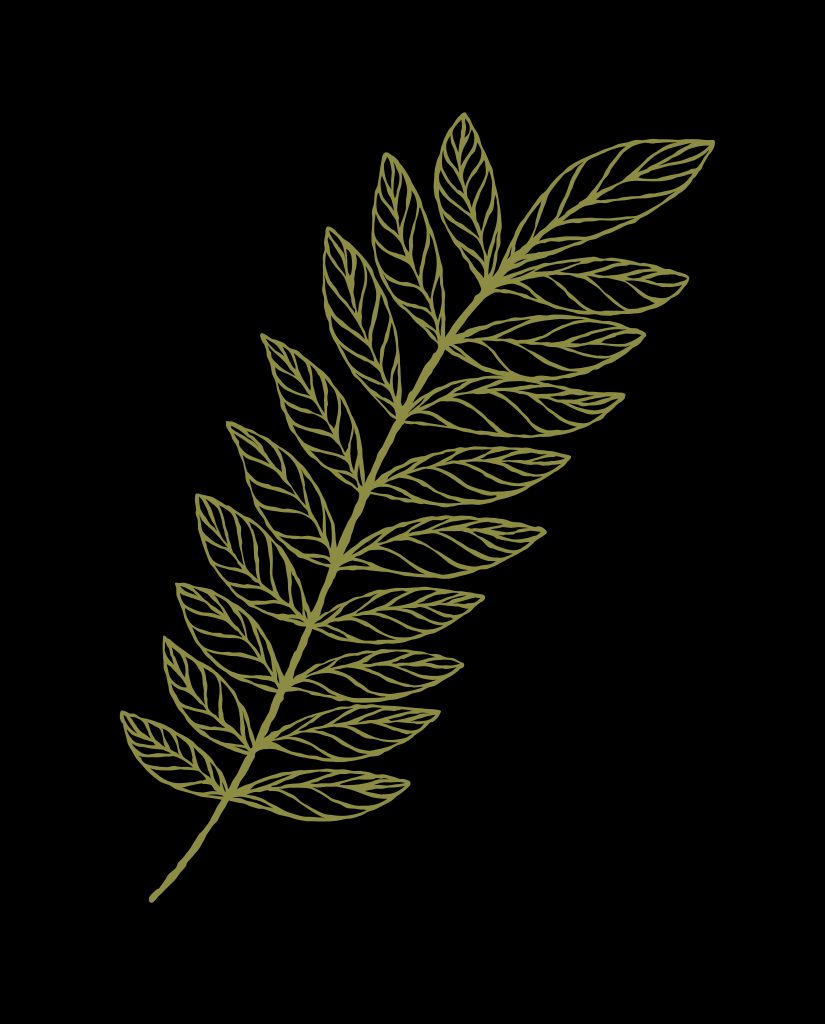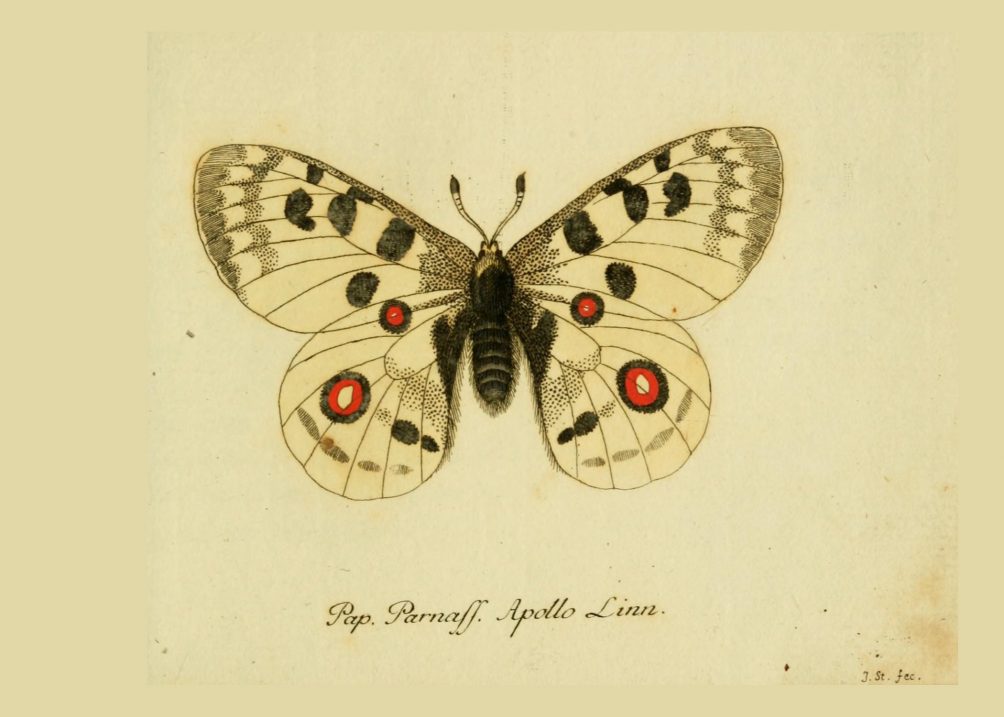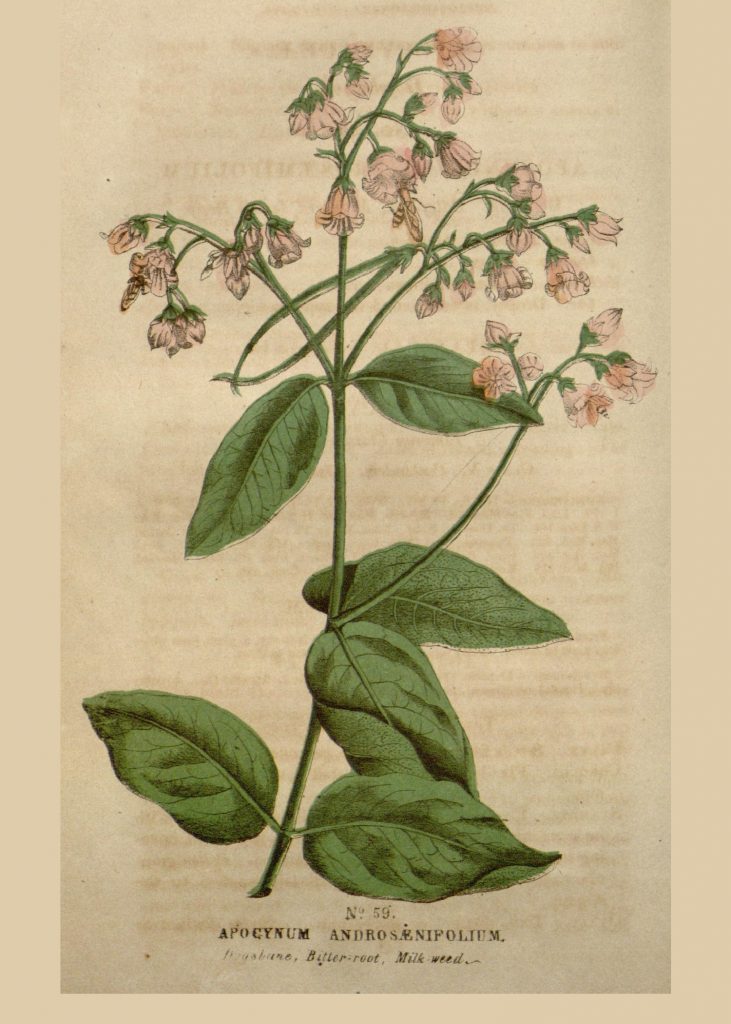 Another Way to Create a Botanical Summer Theme on a Wall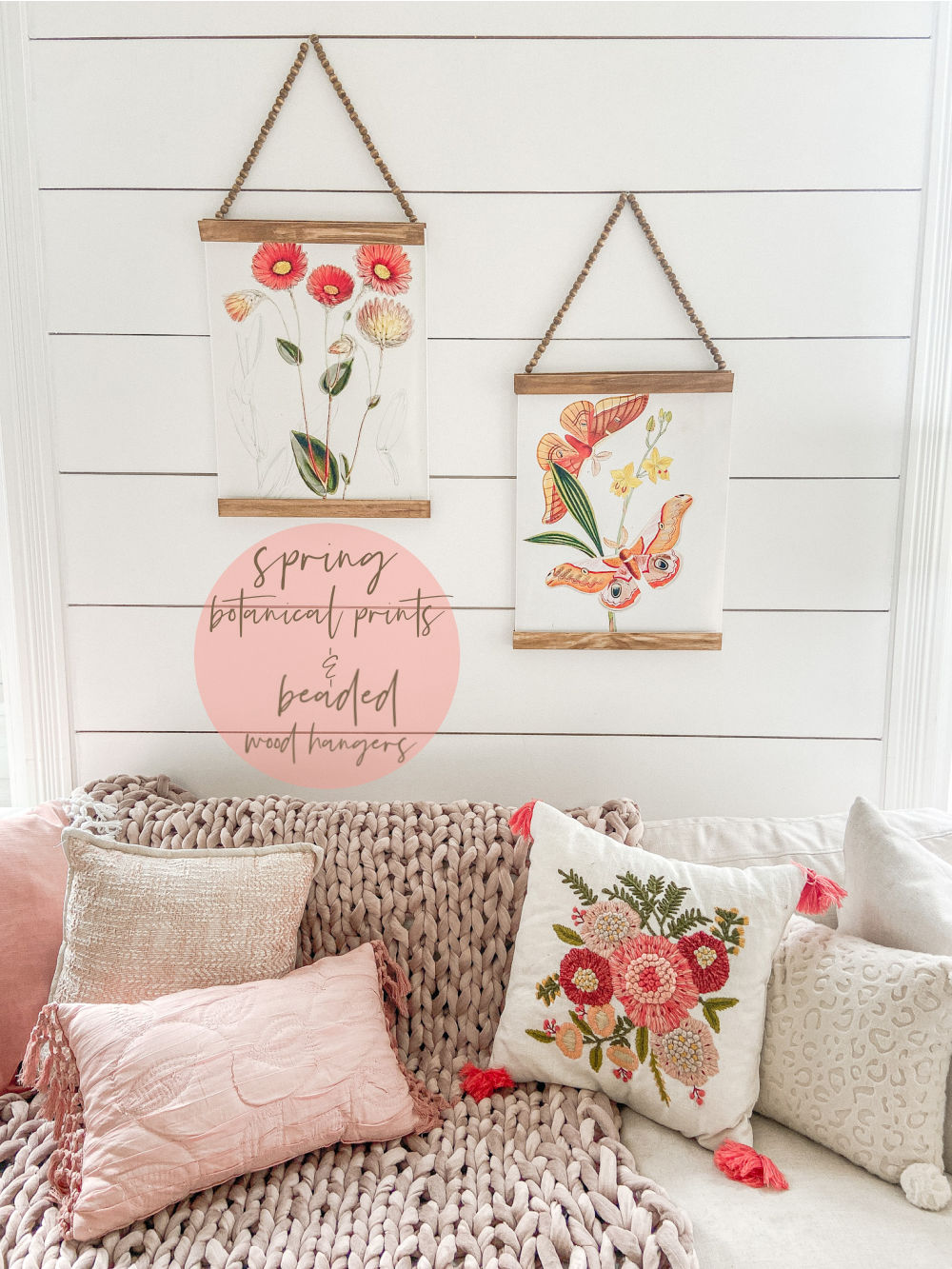 Also, last month I shared two other botanical printables and a DIY wood and bead picture hanger idea! If you want a simpler way to bring the old-world feeling of botanicals for summer, download my Botanical Printables. Then I made the wood picture hangers with beads and PAINT STICKS – so it's another really affordable wall art idea!
Change Up Focal Wall Shelves for Seasons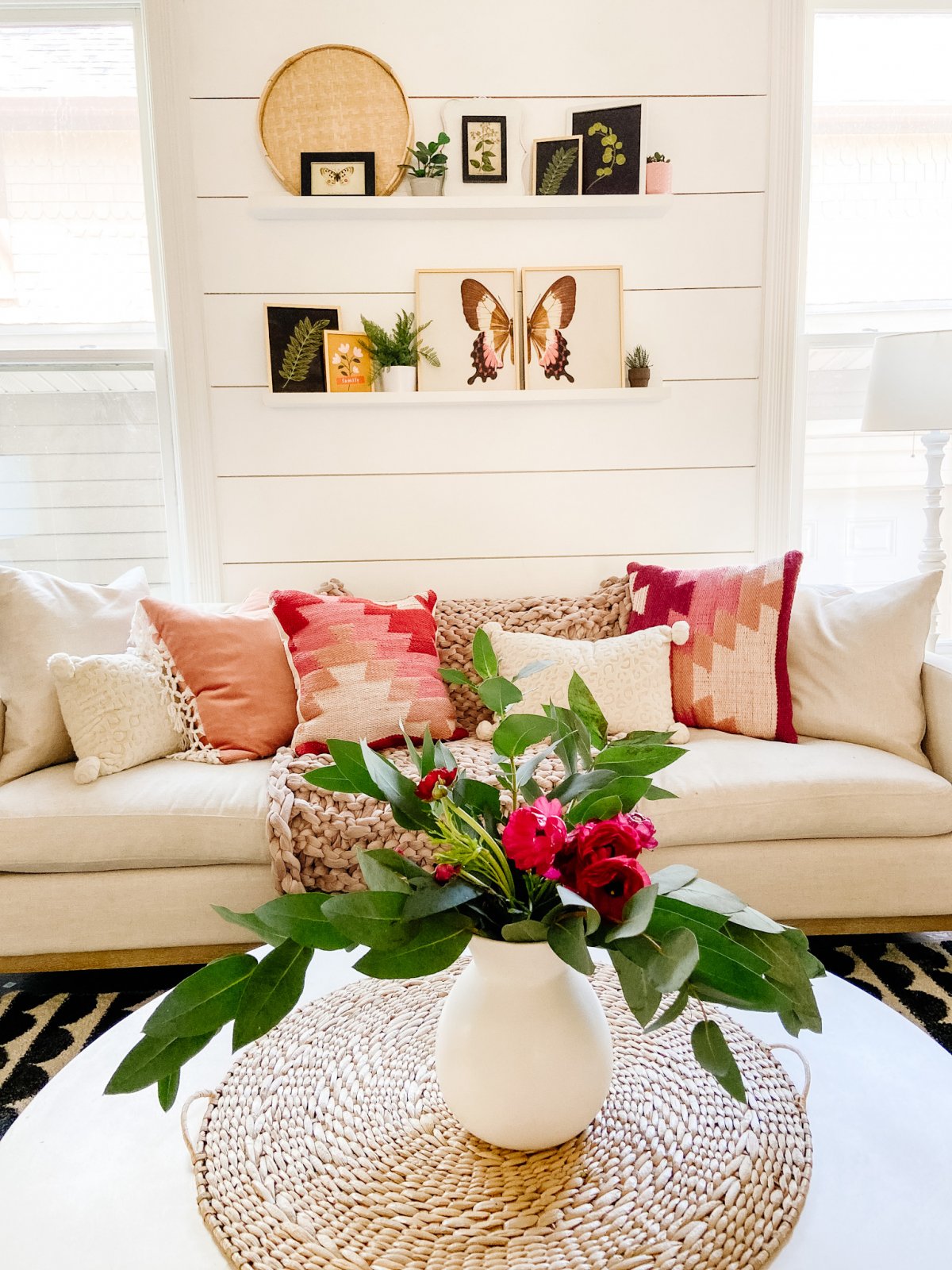 Aren't these botanical wall shelves so fun? I can't wait to dress them up for seasons throughout the year! I hope you will stay tuned for more ideas in this space.
Connect on Instagram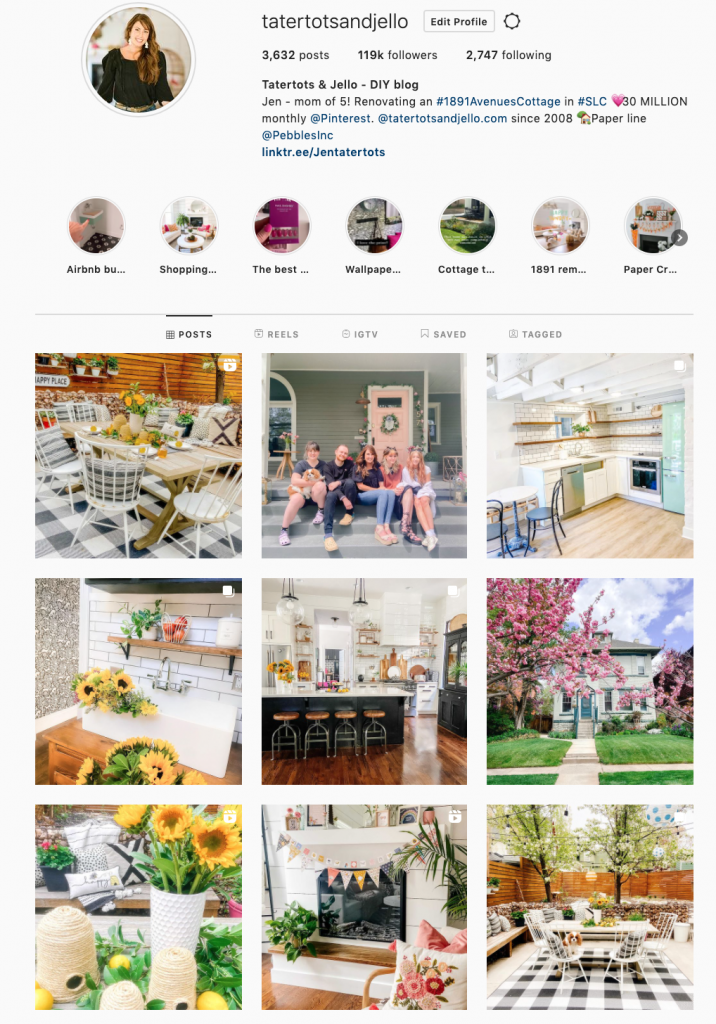 And connect with me on Instagram at @tatertotsandjello! It's where I share behind-the-scenes projects in real time. For example, this week I am demo-ing out of master bathroom (so much hard work)! I would love to connect with you!
More Summer Printable Ideas
Here are a few other ways to celebrate Summer with free printables!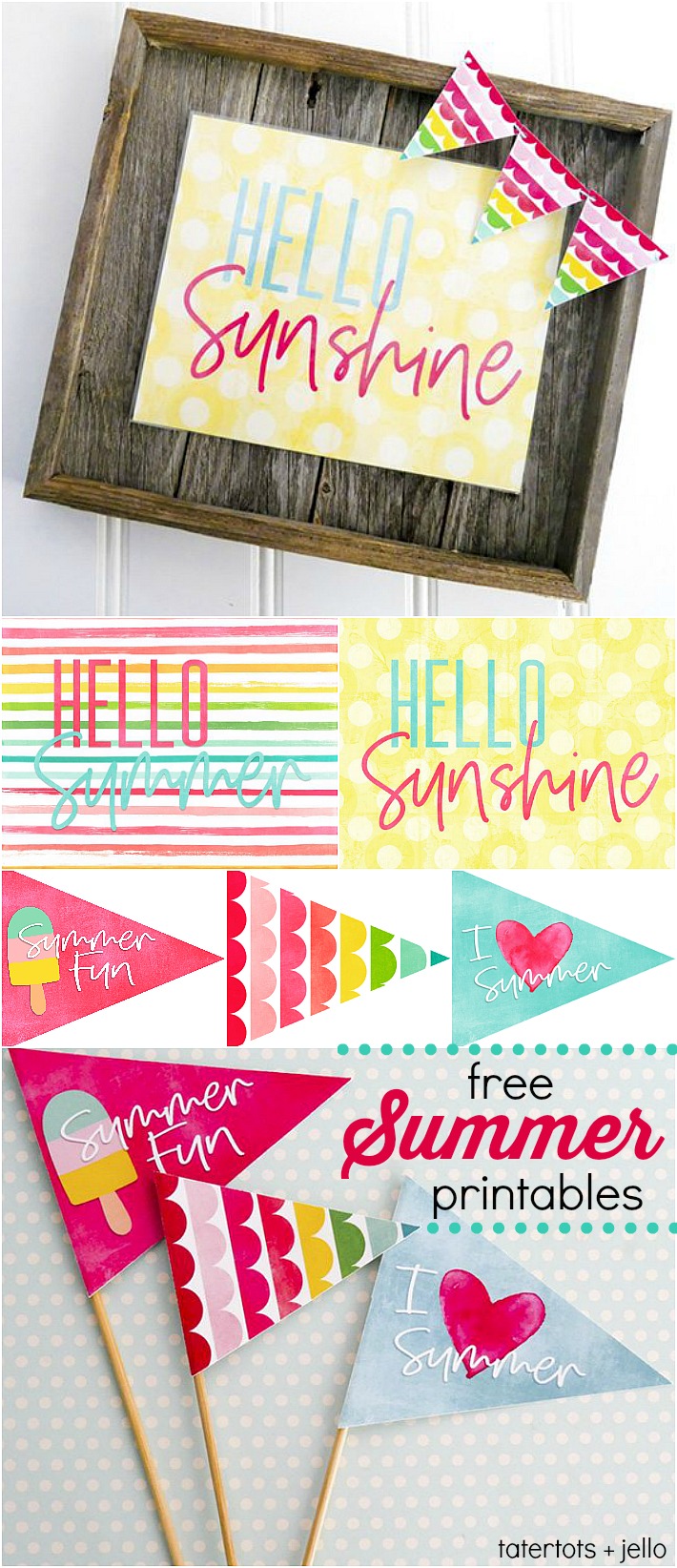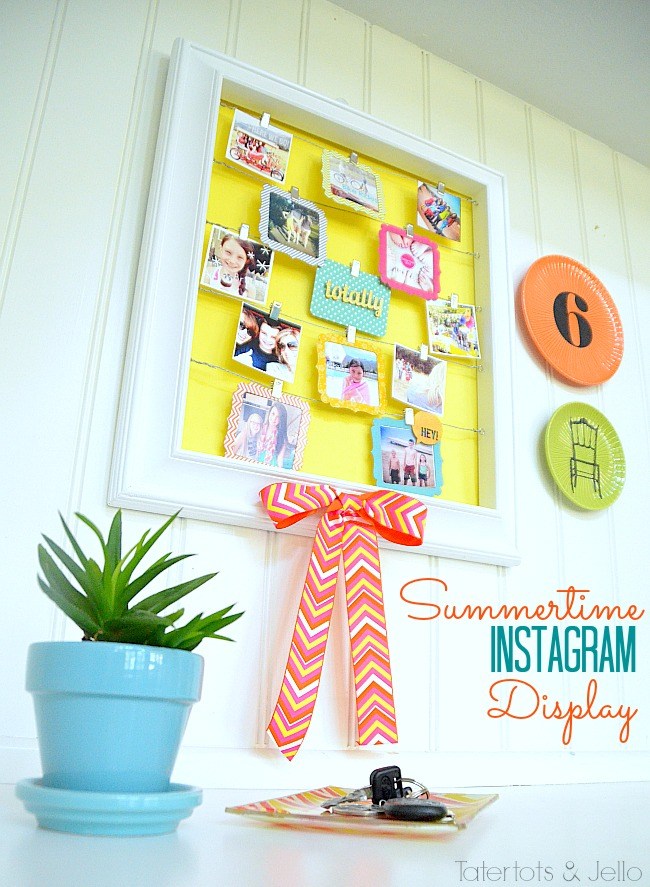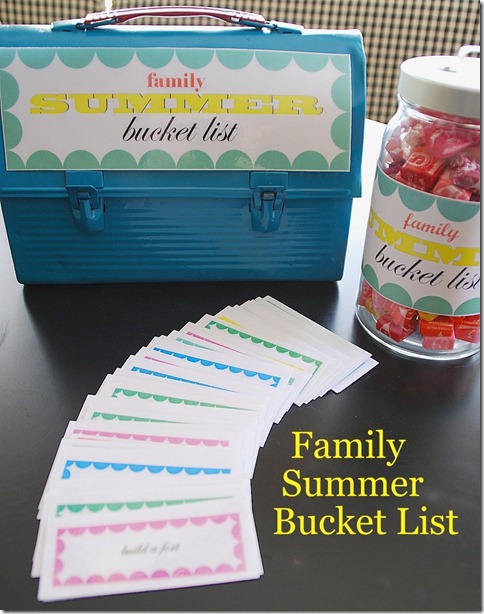 Have a Beautiful Day!
xoxo