Print out your Instagram pictures and put them in printable frames. Create a DIY Instagram Display! You will love looking at the special memories and moments.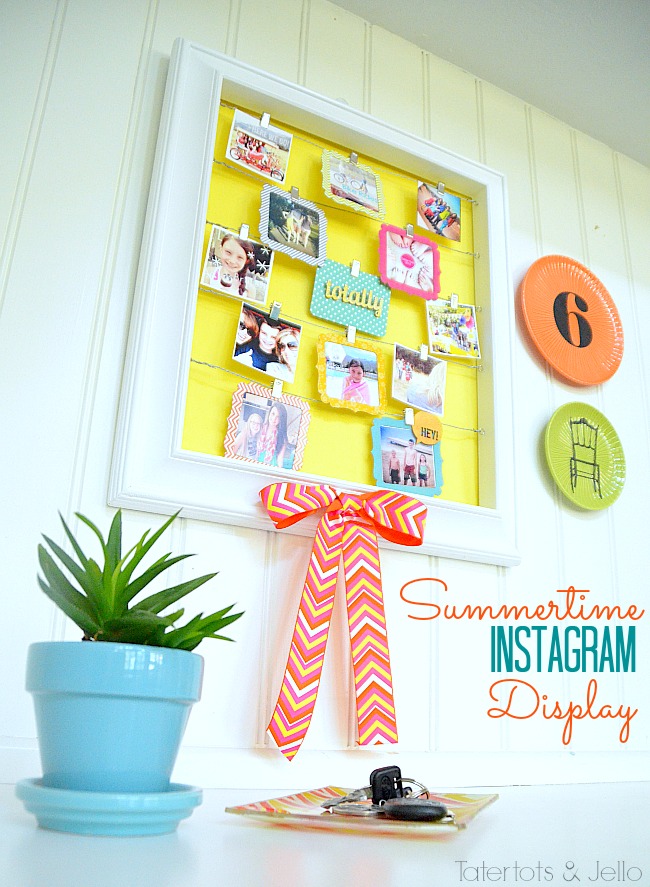 How to make a DIY Summertime Instagram Display Wall
This was one of my favorite projects.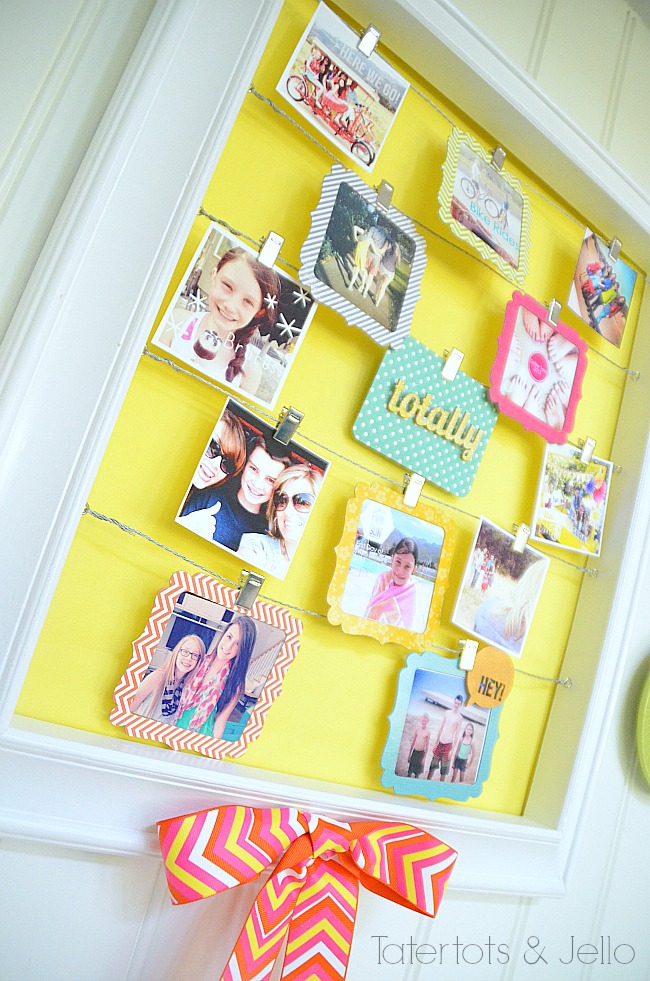 Supplies:
Picture Frame
Eye Hooks
Picture Hanging Wire
Clips
Instagram Photos
Scrapbook Paper Frames (optional)
1/2 yard of fabric
Cardboard
Tape
Command Strip Hooks (optional to hang without holes)
Free printable IG picture frames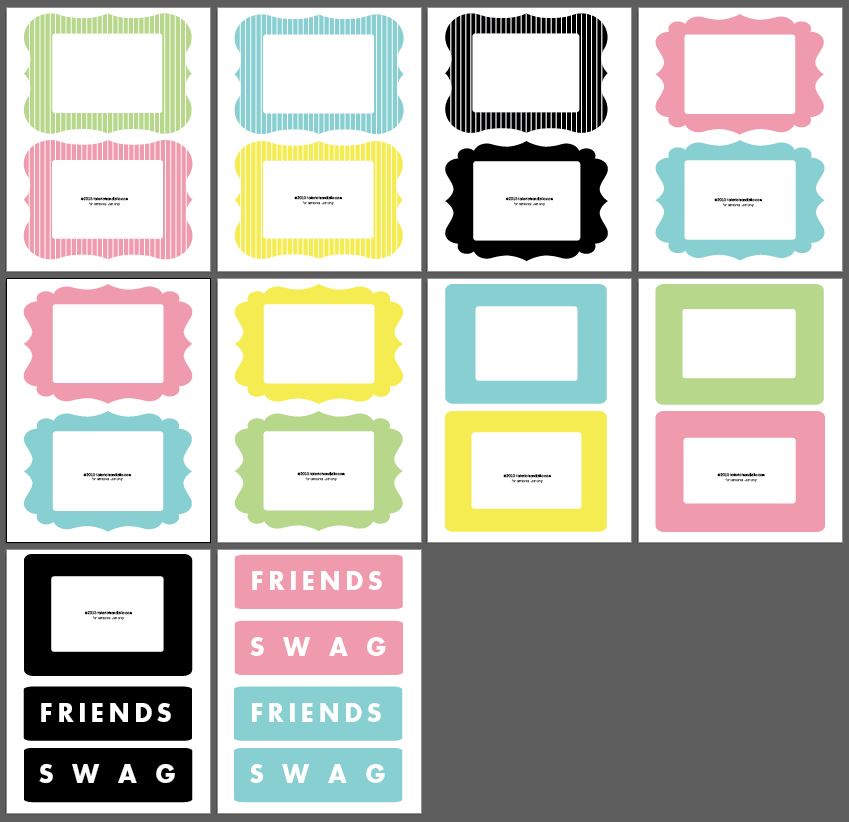 And here are some free printable frames that are the perfect square size for Instagram photos. Just right-click on this link and print them off on cardstock and add your photos.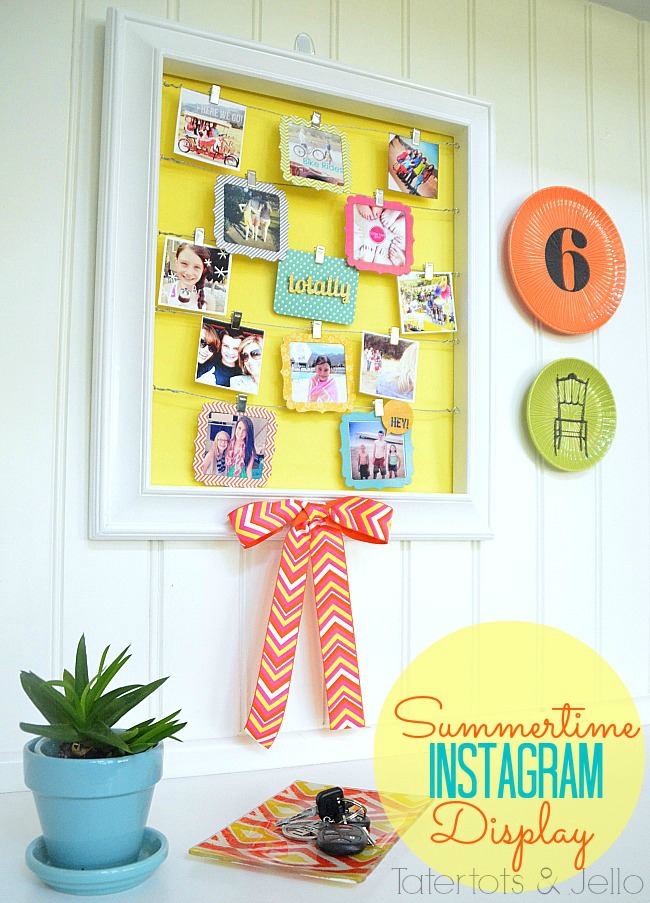 Repurpose a picture frame
I used a Silhouette Christmas Advent frame that I repurposed for this project, but you can make your own photo frame very easily. Here's how to make your own DIY Photo Frame: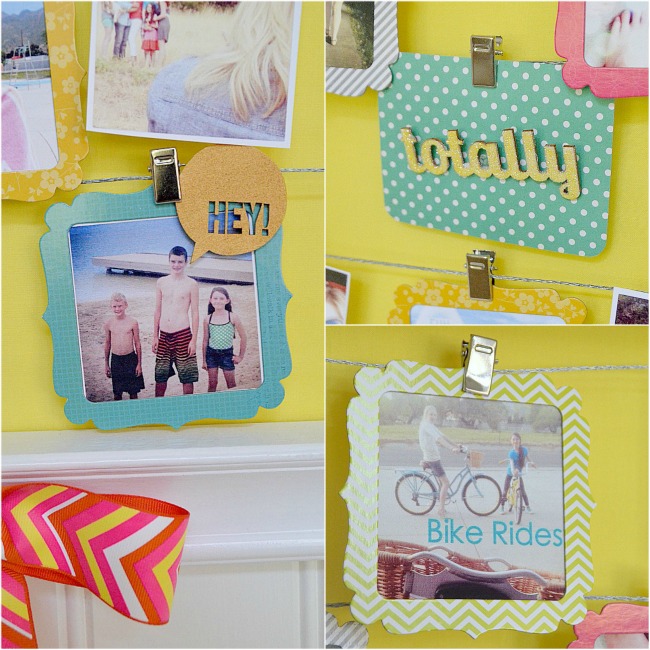 To make the DIY Instagram Picture Display:
How many rows?
Determine how many rows of pictures you want to hang for your frame
Print off the free Instagram photo frames
Then add your photos.
Measure the rows
Measure out the rows and mark them on the frame.
Screw eye hooks into those marks.
String wire through hooks and then wrap around itself to secure edges
Measure the back of the frame and cut out a piece of cardboard that size.
Then cut the fabric to the same size as the cardboard and attach it with tape (I used painters tape) And attach the fabric-covered back to the frame also using tape, or you can use a staple gun.
Print off your Instagram pictures
You can use a company like Persnickety Prints or even on thick photo paper on your home computer.
Hang up your pictures.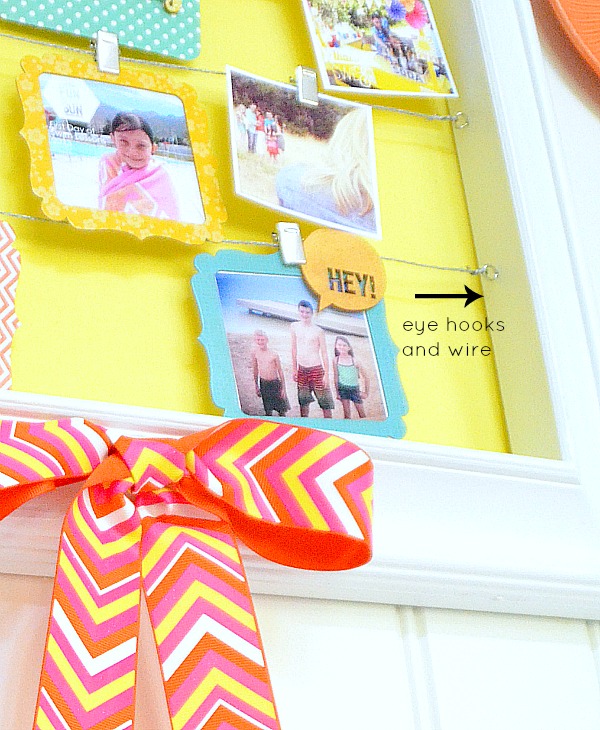 You can add a bow to the bottom if you want.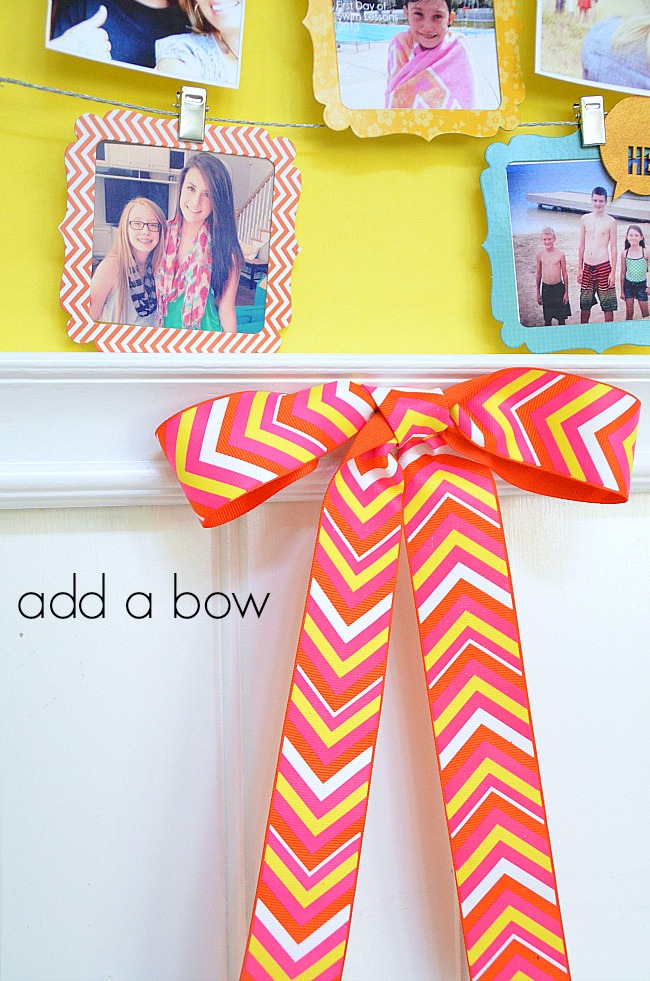 Switch out the photos and fabric with the seasons
This was how the photo looked on the wall in our old house. I love that I can switch the photos and fabric out with the seasons. I can't wait to make a Halloween version of the board!!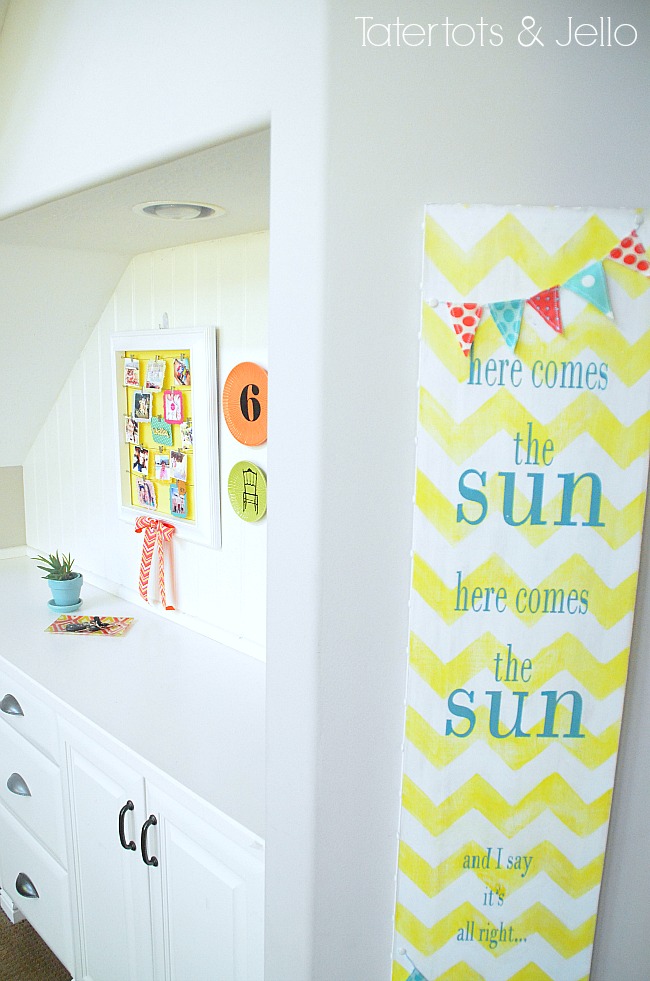 If you are on Instagram, leave your IG name in the comments – I would love to come over and see YOUR IG photos!
Tatertots & Jello on Instagram
Have a Creative Day!
xoxo