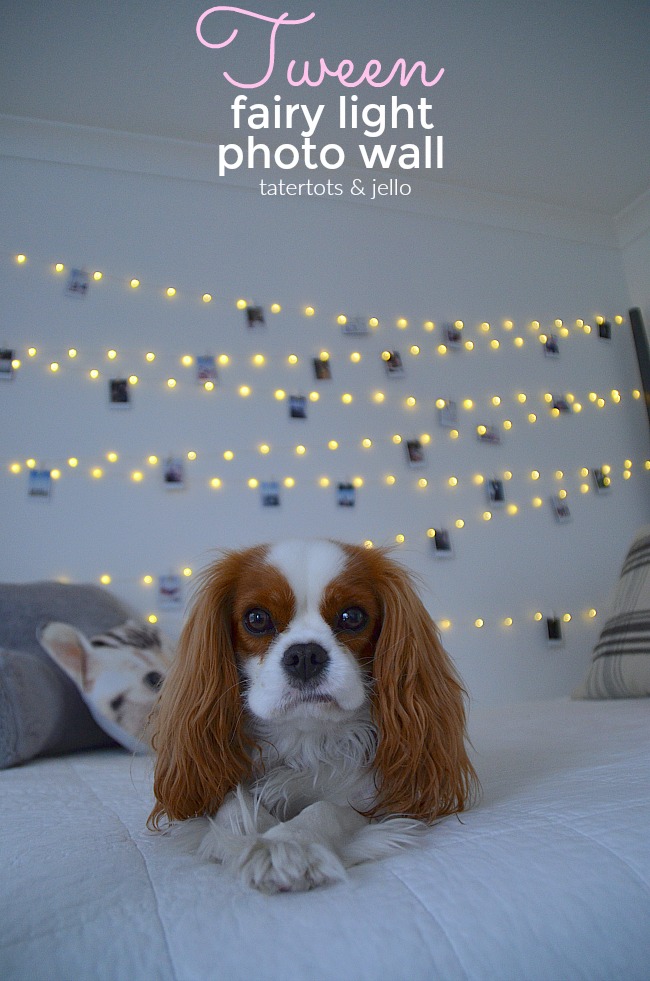 Tween/Teen Fairy Light Photo Wall
I got my girls Instax cameras for Christmas a couple of years ago! They are SO fun to use.
Ella in particular loves photography and we thought it would be fun to make a photo display wall to showcase some of her photos! We also loved the idea of incorporating fairy lights too.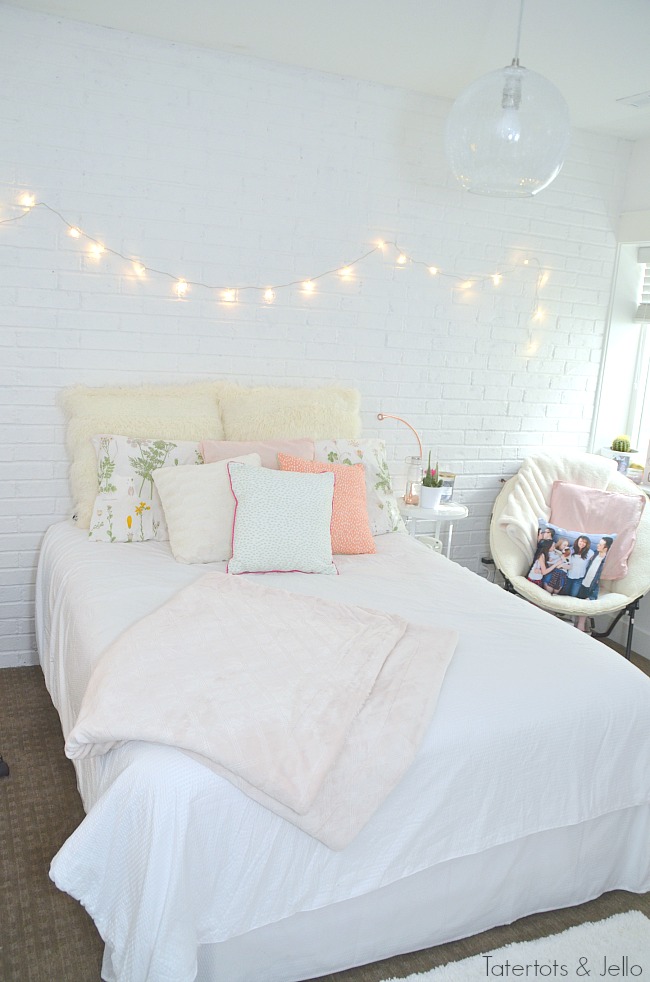 When we moved into our new home we hung fairy lights in Hannah's room and they are so warm and cozy.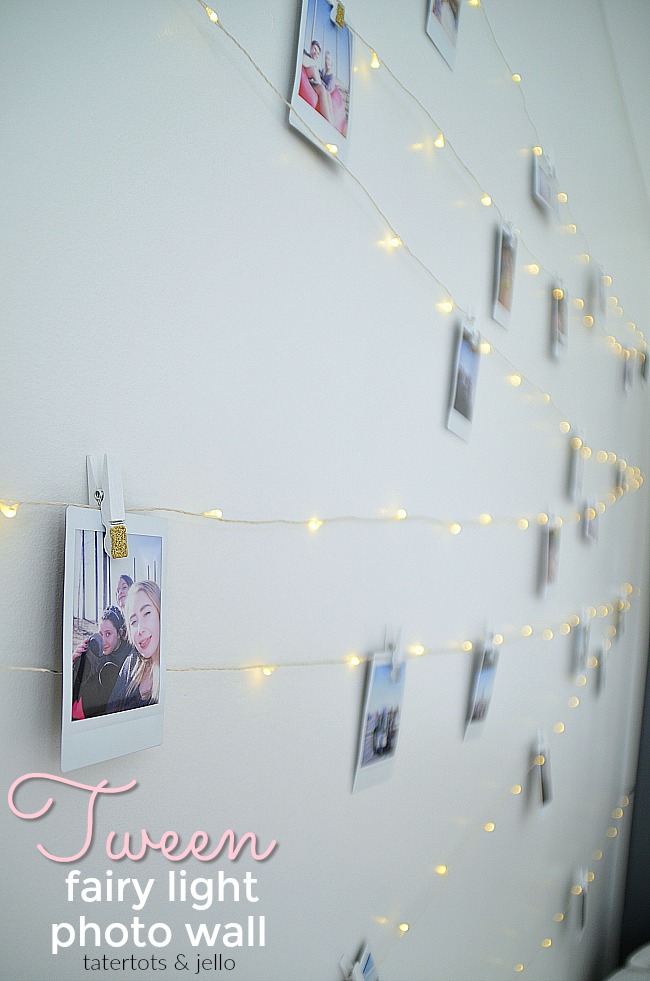 Tween/Teen Fairy Light Photo Wall
This summer we have a whole plan of making Ella's room into her dream room, and we thought we would start with a fairy light photo wall. Here is how we created this warm and cozy focal wall: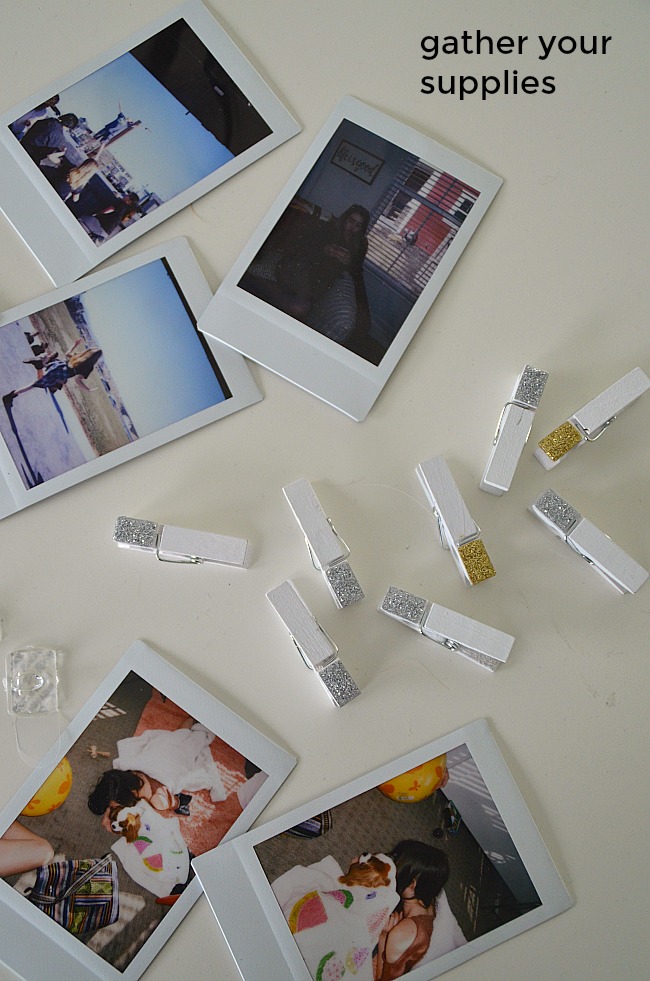 Gather your supplies: I looked around for quite a while trying to find the best fairy lights. I didn't want battery-operated fairy lights because she plans on using these lights quite a bit. So I wanted to find lights that plug in. I also needed lights that we very long, so we didn't have plugs cluttering up the look of the wall. I found some SUPER long fairy lights on Amazon. They ended up being very affordable – $19. They plug into the wall, are 47 feet long, have a remote with a bunch of different settings. So if she wants bright light she can set them to 100% brightness, but if she wants just a little bit of light she can adjust that too. And you can select the twinkling option – how fun is that?? They are also indoor/outdoor so you can use them outside if you want. There is also a timer so if she falls asleep they will turn off. We love them.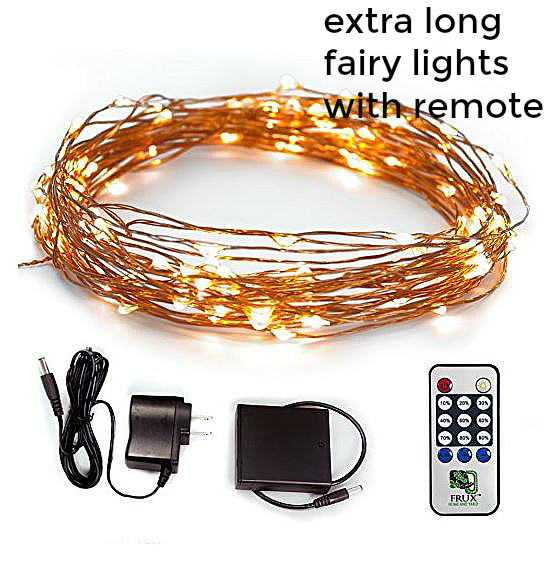 2. Other supplies for this project — Instax Camera photos, little clothespins and small 3m hooks to hang the lights. SIMPLE.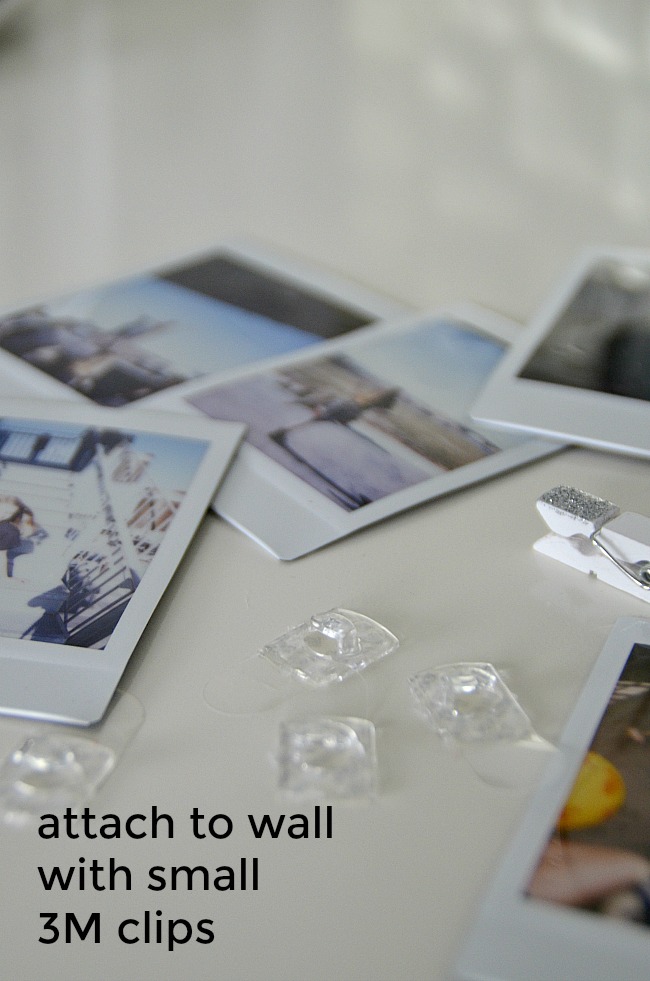 3. Hang the hooks. Figure out how long your lights are and how you want the lights to hang. This took a bit of time.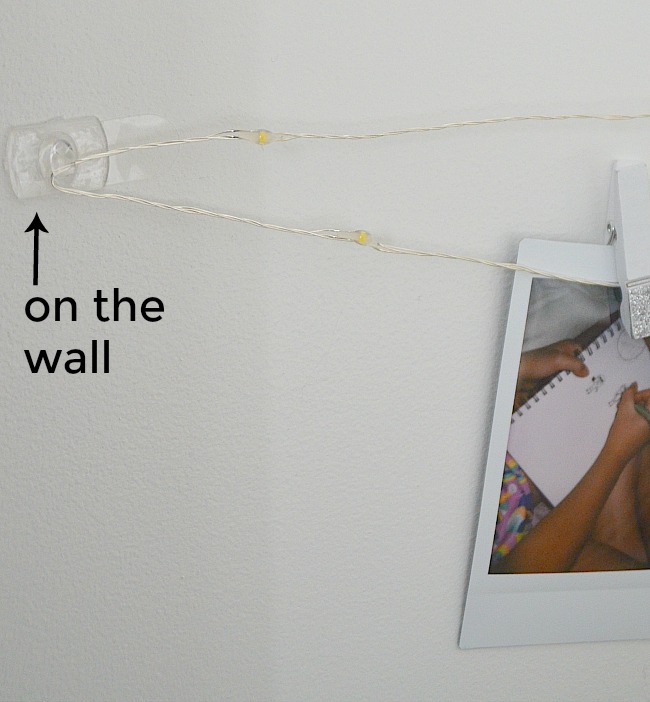 4. Once we got the hooks spaced out right, we hung the lights.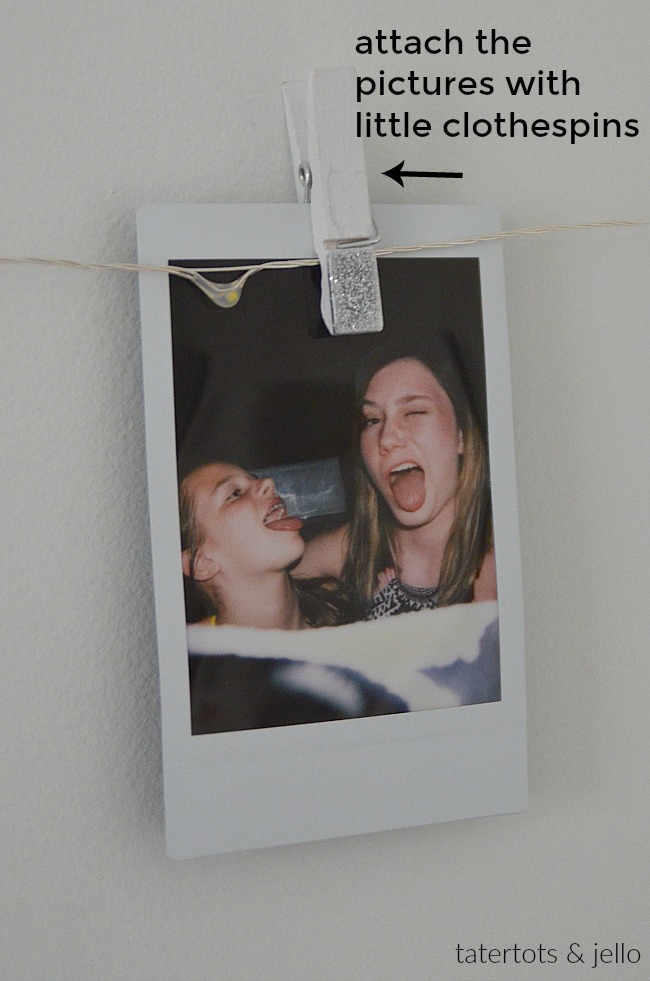 5. Then we attached the pictures with the clothespins.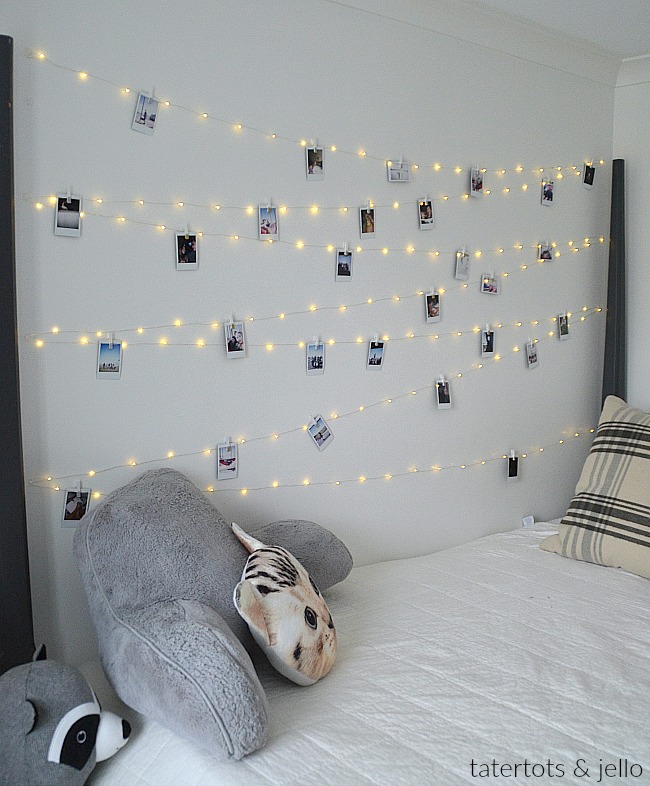 Tween/Teen Fairy Light Photo Wall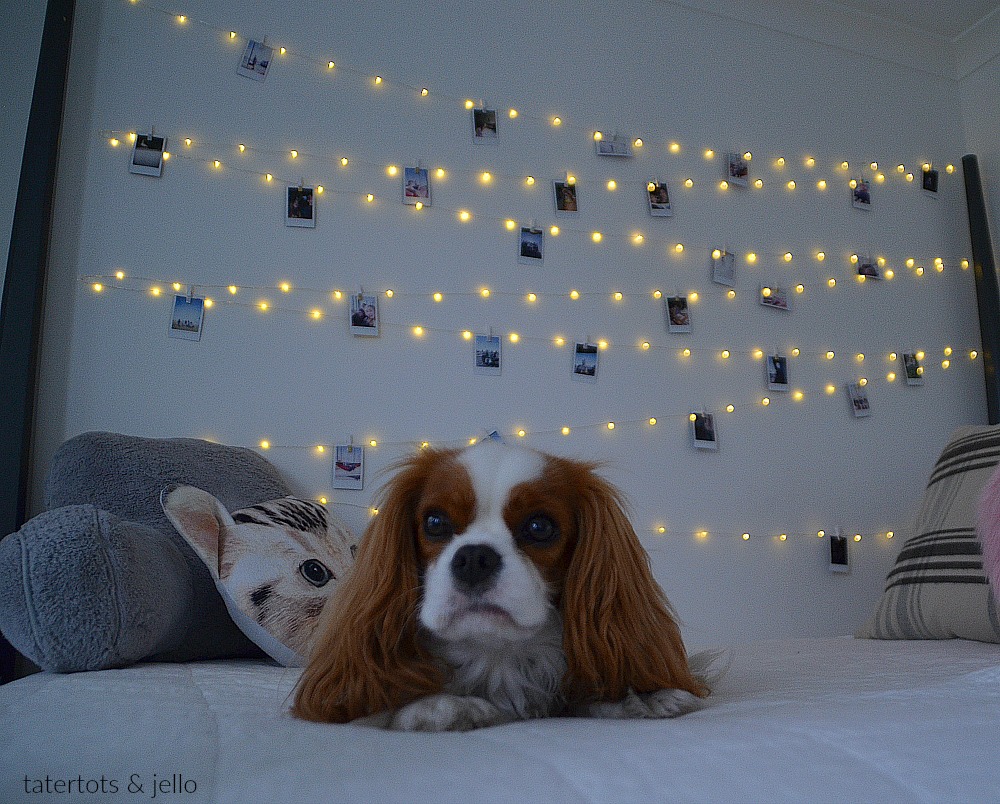 ENJOY!
Stay tuned for the full Tween Bedroom Reveal – coming up this summer!
What projects are YOU working on?
Share your projects with us in the comments!!
xoxo