Ways to Organize Your Teen's Life. Here are some organizing ideas to help your teen be happier and more productive in the new year!
Ways to Organize Your Teen's Life!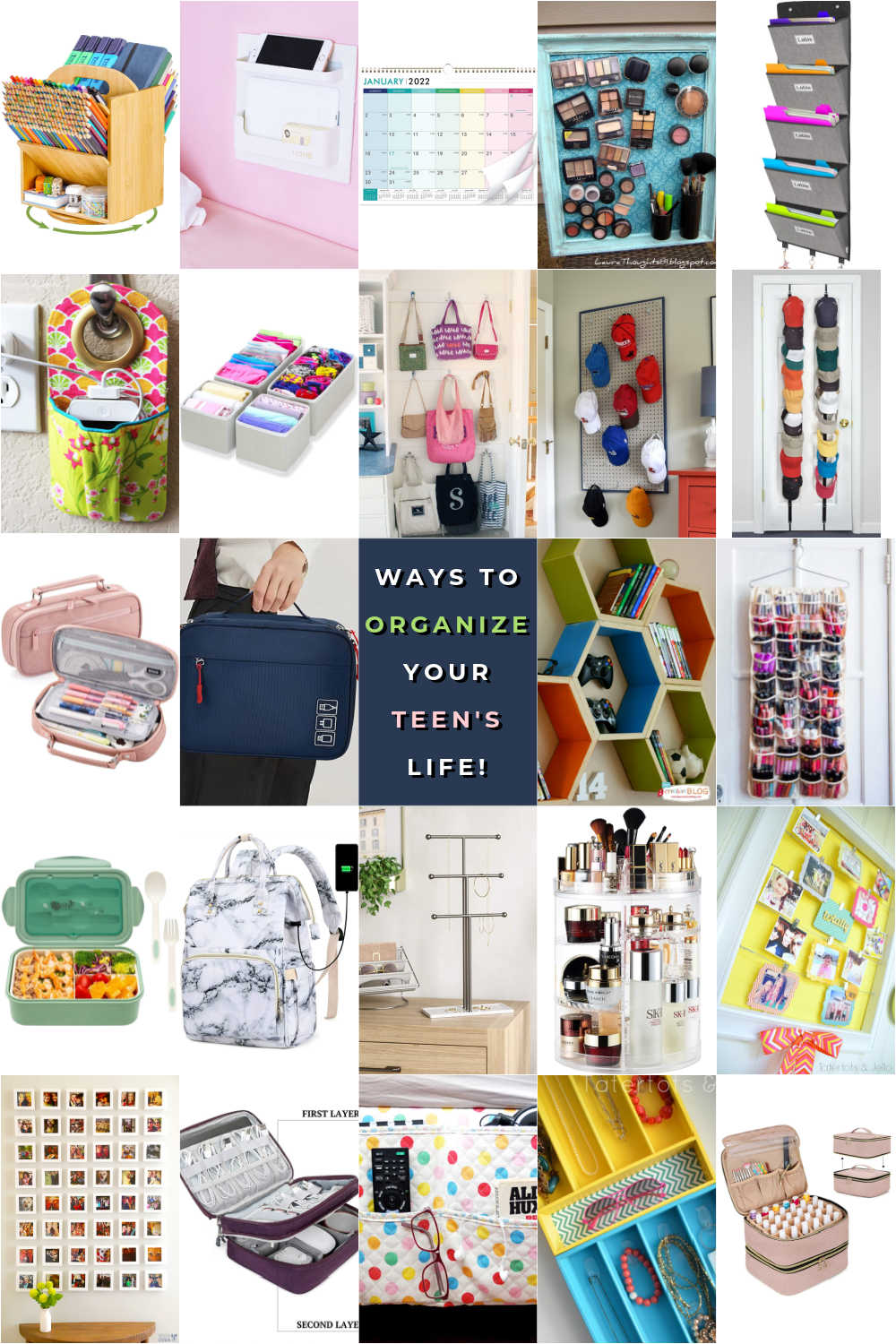 One thing I've learned from being a mom to older kids is that organizing comes a lot more naturally to some of my kids than to others. And helping them get organized is an important life skill! It definitely requires tools, tricks, and smart ideas like these!
Here are the best tools, tricks, and ideas to help you help you organize your teen's life!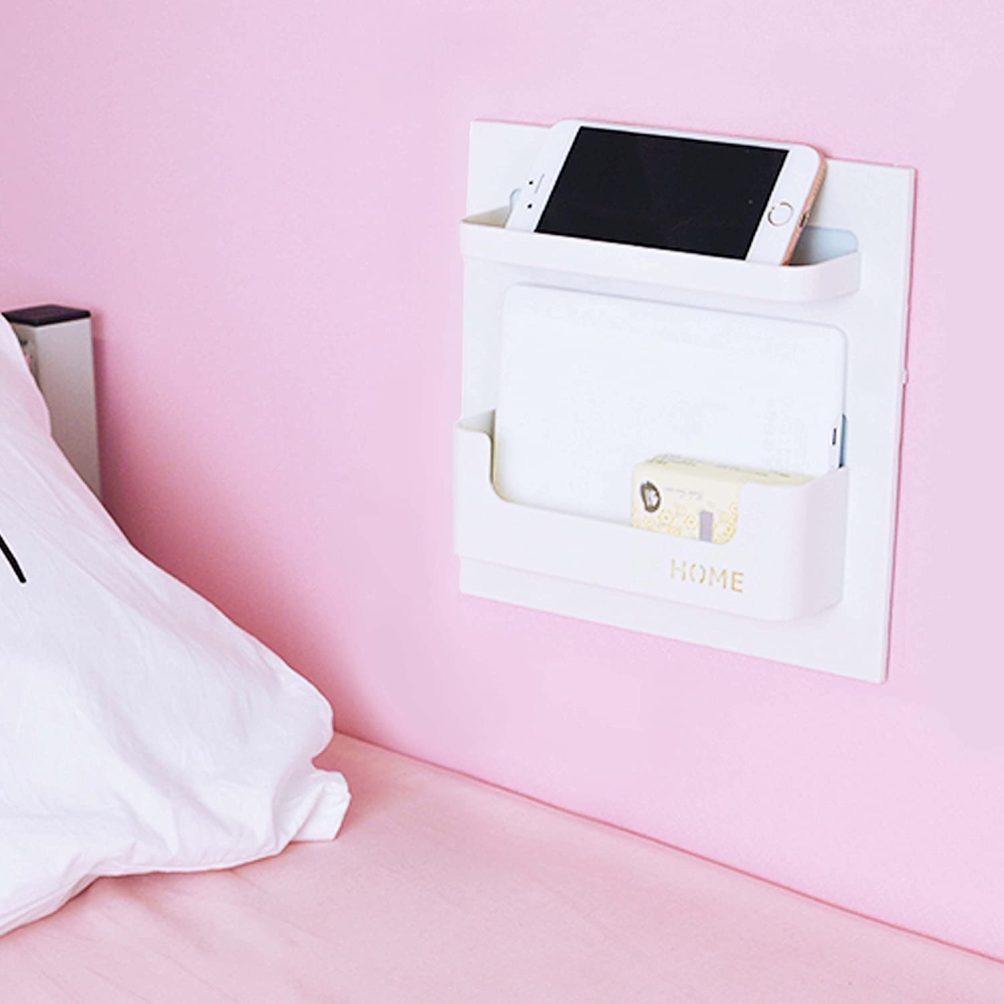 Bedside Shelf Organizer @ Amazon
I love this shelf organizer! It's perfect for my daughter's room which doesn't have room for a big nightstand. The back has adhesive so all you need to do is stick it on the all – no tools needed!!
This is a command station I made for my daughter Hannah a few years ago. She used the desk for homework, but we also made a charging station out of an old drawer and made magnetic plaques to hang on the wall where she would put reminders and photos.
Cord Organizer Clip @ Amazon
Keep all of your teens cords organized with a cord clip!
Ikea Organizer Hack @ Glamour
If your teen's bathroom is short on counter space, use wall space vertically using this hack!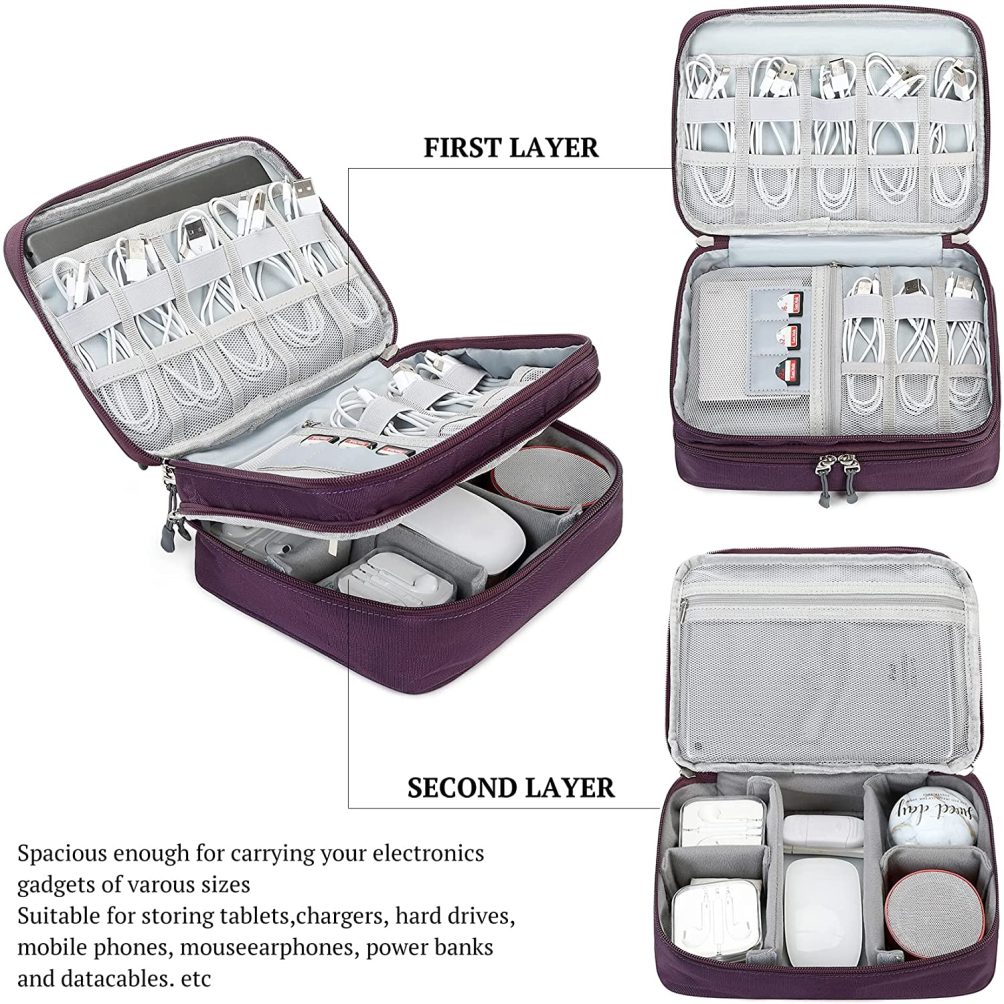 Help organize cords with this Electronics Case @ Amazon
Nowadays teens have SO many electronics – phones, tablets, laptops, gaming gear and more. This nifty case keeps everything organized so your teen can take it on the go and all of the components and cords are neat and tidy.
DIY Baseball Cap Organizer @ Jenna Burger
Keep all of those hats accessible and organized by making a DIY Baseball Cap Organizer!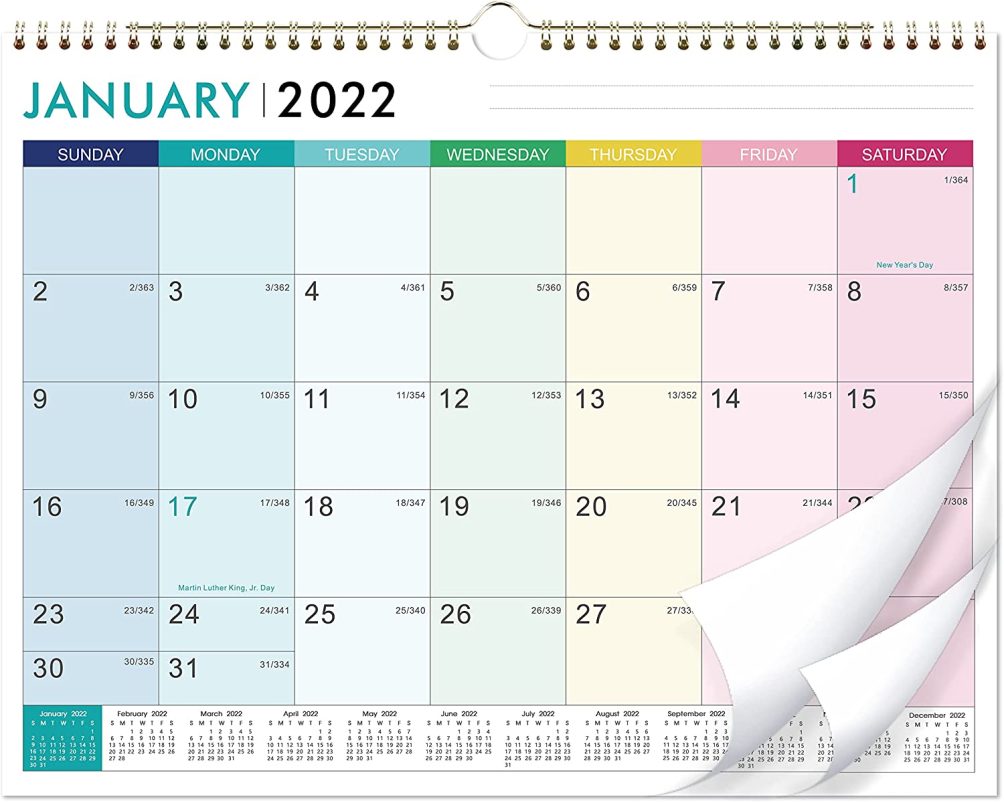 Desk Calendar @ Amazon
Your teen may have a phone where they can see their schedule, but there is something about SEEING what's coming up that really helps!
Have your teen print out pictures from their Instagram and hang them up to remember those moments!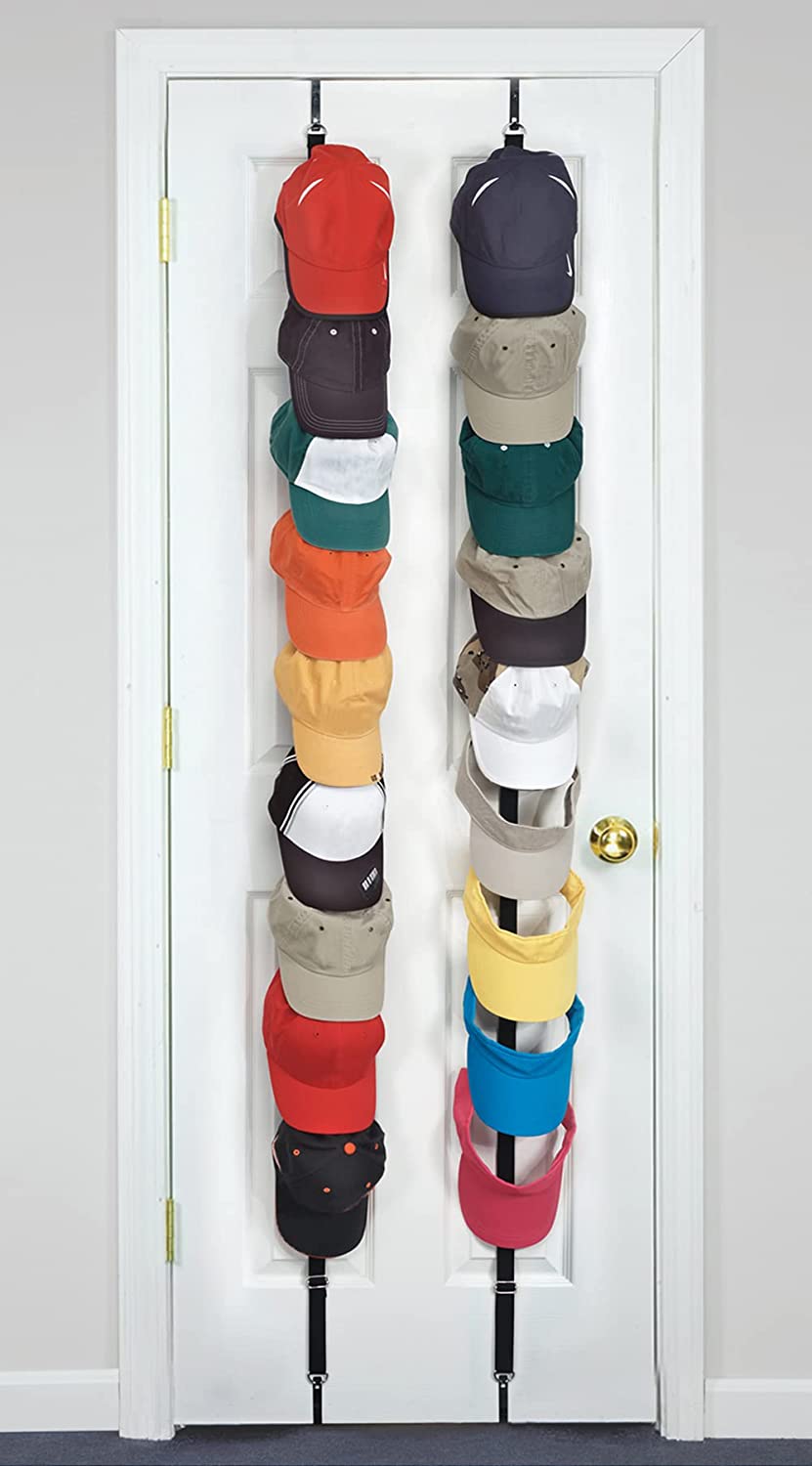 Behind the Door Baseball Cap Holder @ Amazon
Keep those hats accessible and out of site with this ingenious behind the door hat organizer.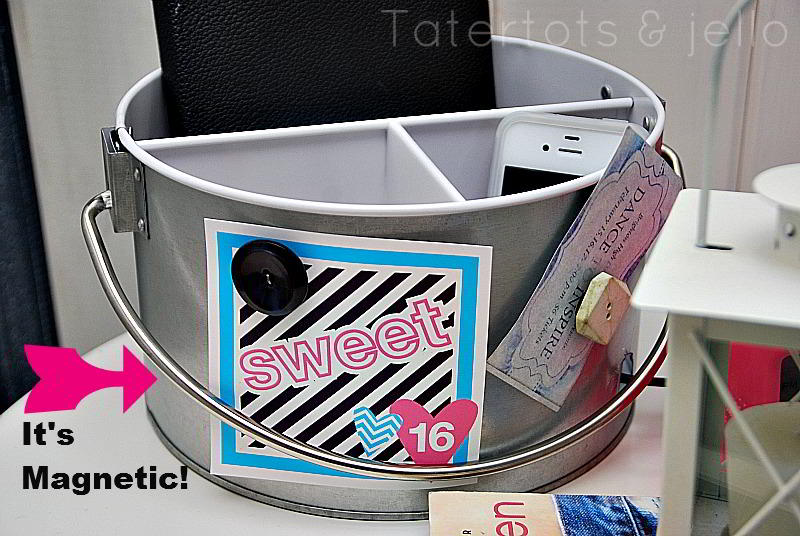 I made this charging station a few years ago and it's so easy to make!
Time Management Ideas for Teens @ Starts at Eight
So many great time management ideas here!
Paper Wall Organizer @ Amazon
Help your teen stay on top of paperwork by organizing them on the wall.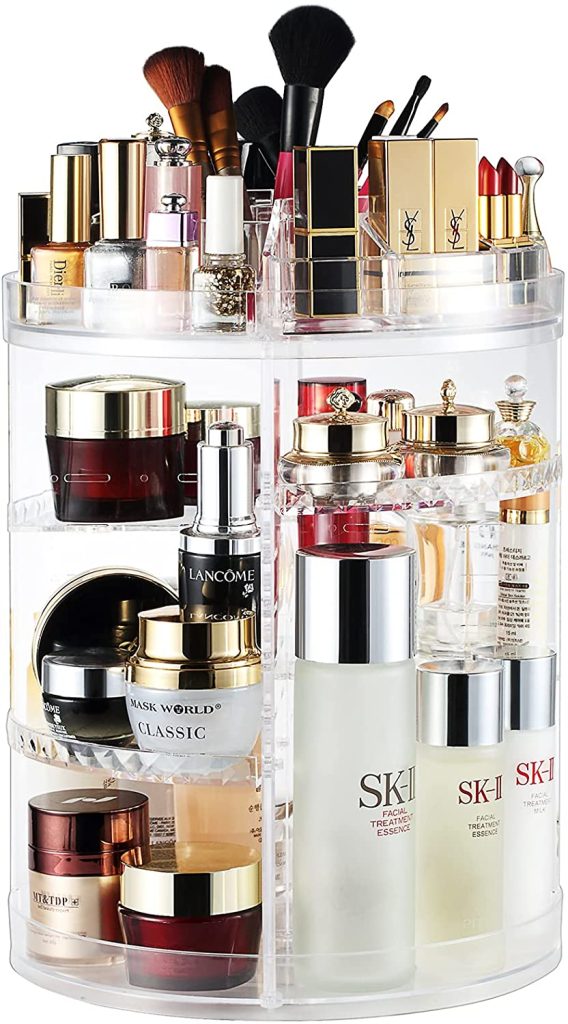 Rotating Makeup Organizer @ Amazon
Instead of keeping makeup in a messy drawer, make it accessible and attractive with this rotating makeup organizer!
Self-Adhesive Bathroom Organizing Shelves @ Amazon
Another great idea for bathrooms without a lot of counter space. I also love that these shelves are self-adhesive and they can also be used in your teen's bedroom too!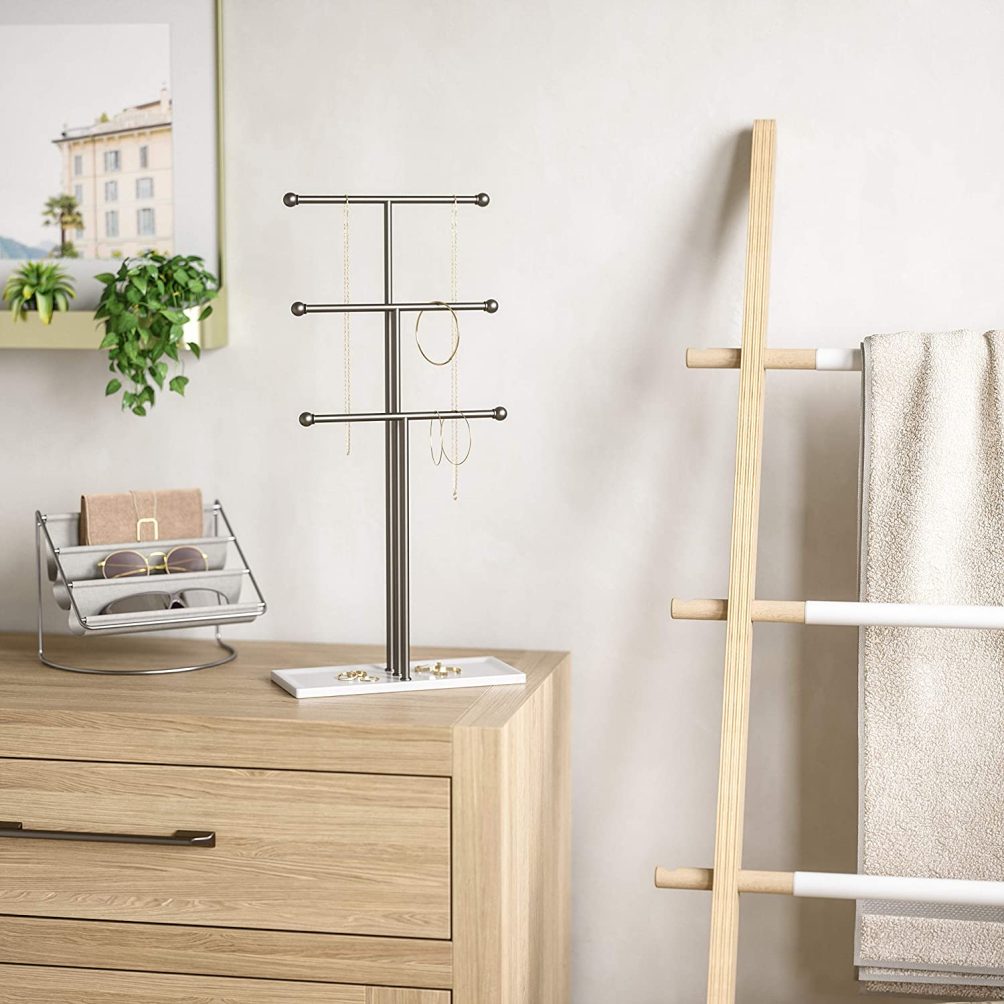 Jewelry Organizer @ Amazon
Help your teen find their jewelry with an attractive jewelry holder.
Paint Chip Calendar @ DIY Ready
Your teen will love making their own calendar with paint chips. They can make it in any color. And it's erasable too!
Nail Polish Organizer @ Amazon
My daughter will love this! She can keep 60 bottles of nail polish on top and the bottom zips off! She can keep all of her nail tools on the bottom.
This is another fun idea to display Instagram photos. So cute!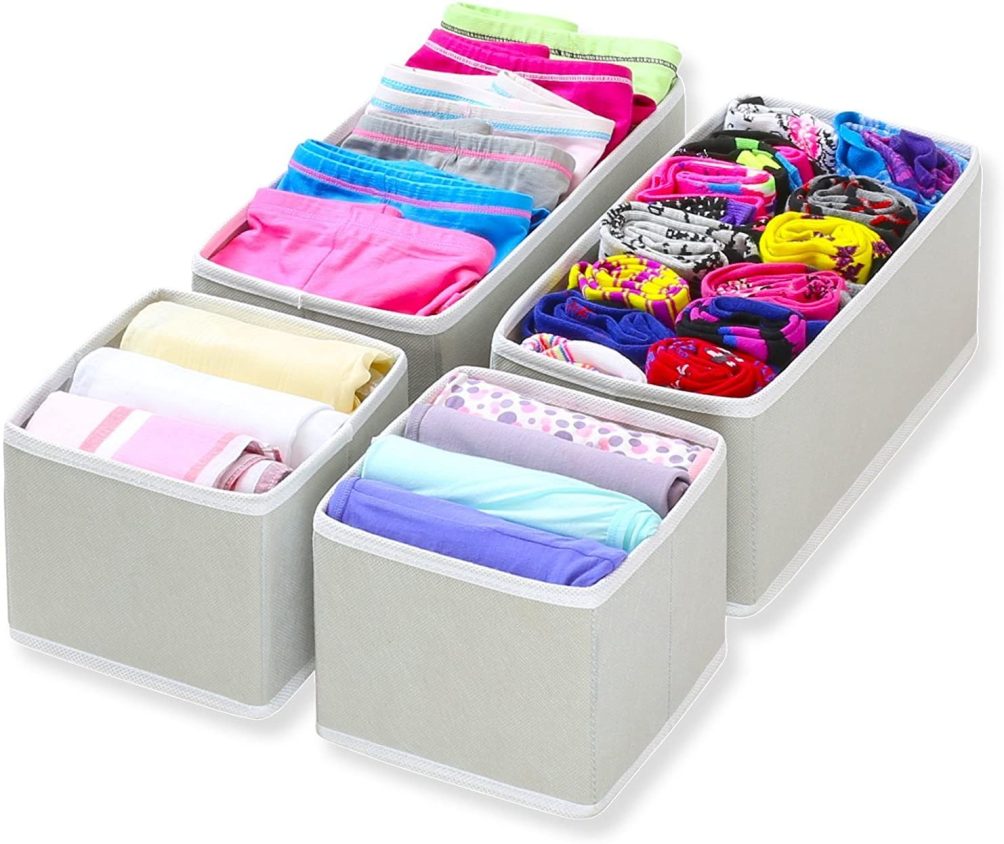 Drawer Organizers @ Amazon
One of the things my teens struggle with is keeping their clothes organized. These drawer organizers will help so much!
DIY Bedside Caddy @ My Poppet
Make a bedside caddy with fabric that will match your teen's room. Such a great way to organize!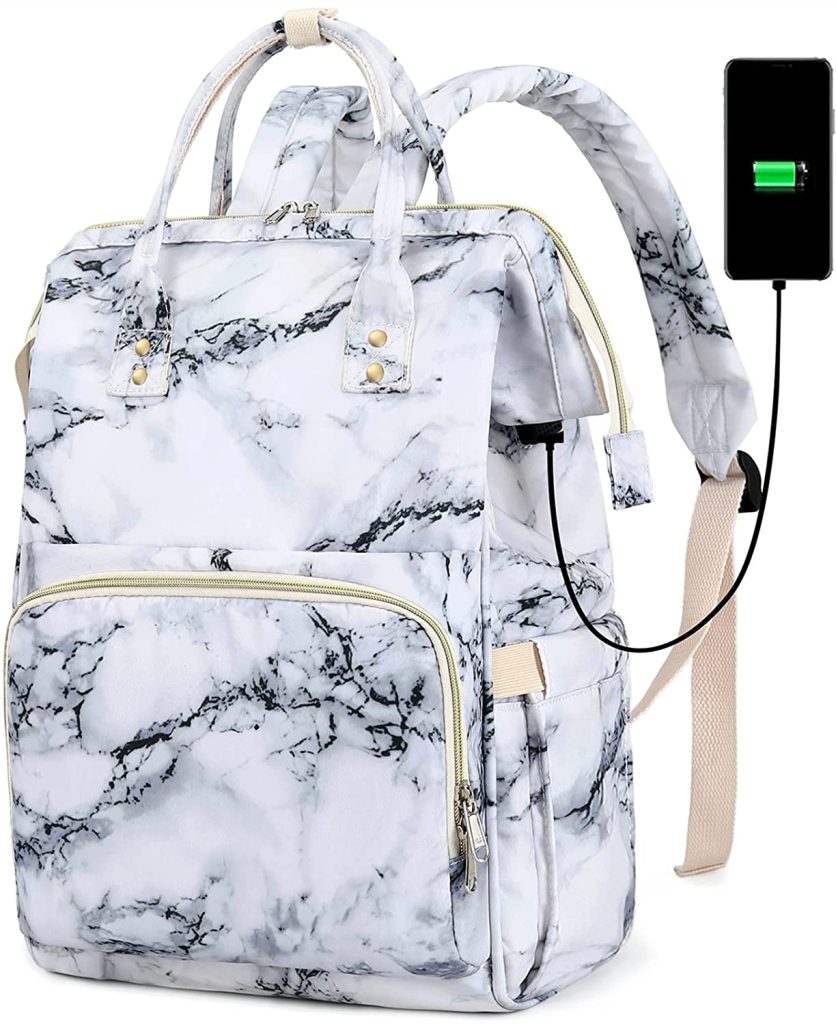 Laptop Backpack with Charger @ Amazon
Since our teens are on the go so much, a smart backpack makes so much sense. This one has a pocket for a laptop and it has a cord that charges electronics inside!
My friend Kim made these shelves for her son's room and I love the hex shape instead a traditional bookshelf!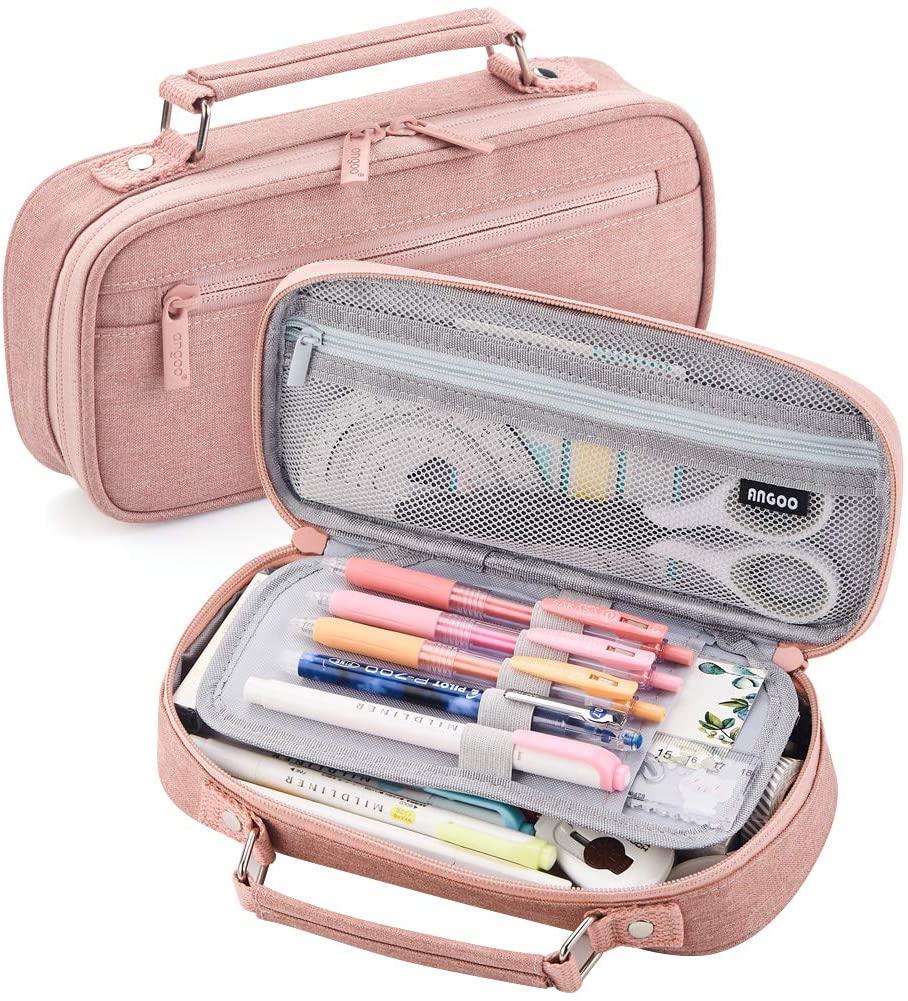 Pencil Case Organizer @ Amazon
This pencil case holds all of your teen's school supplies – pens, pencils, earbuds, scissors, calculator. Pretty much anything they need for school!
DIY Chalkboard Trophy Case @ Shanty2Chic
Display those accomplishments with this DIY trophy case that floats above the floor!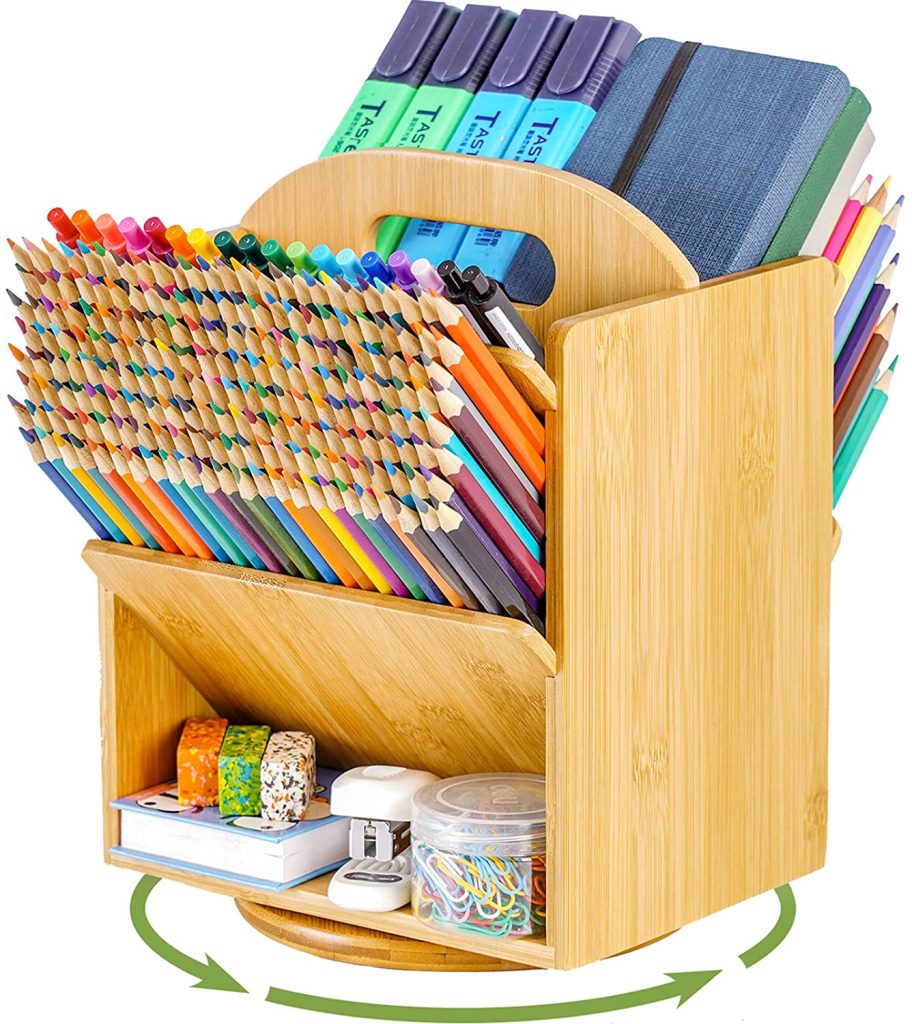 Art Supply Organizer @ Amazon
How cool is this? Put it on your teen's desk and they can keep everything they need for schoolwork and creative time!
Turn a shoe holder into a behind-the-door makeup holder!
Turn a pallet into a fun desk organizer with these ideas!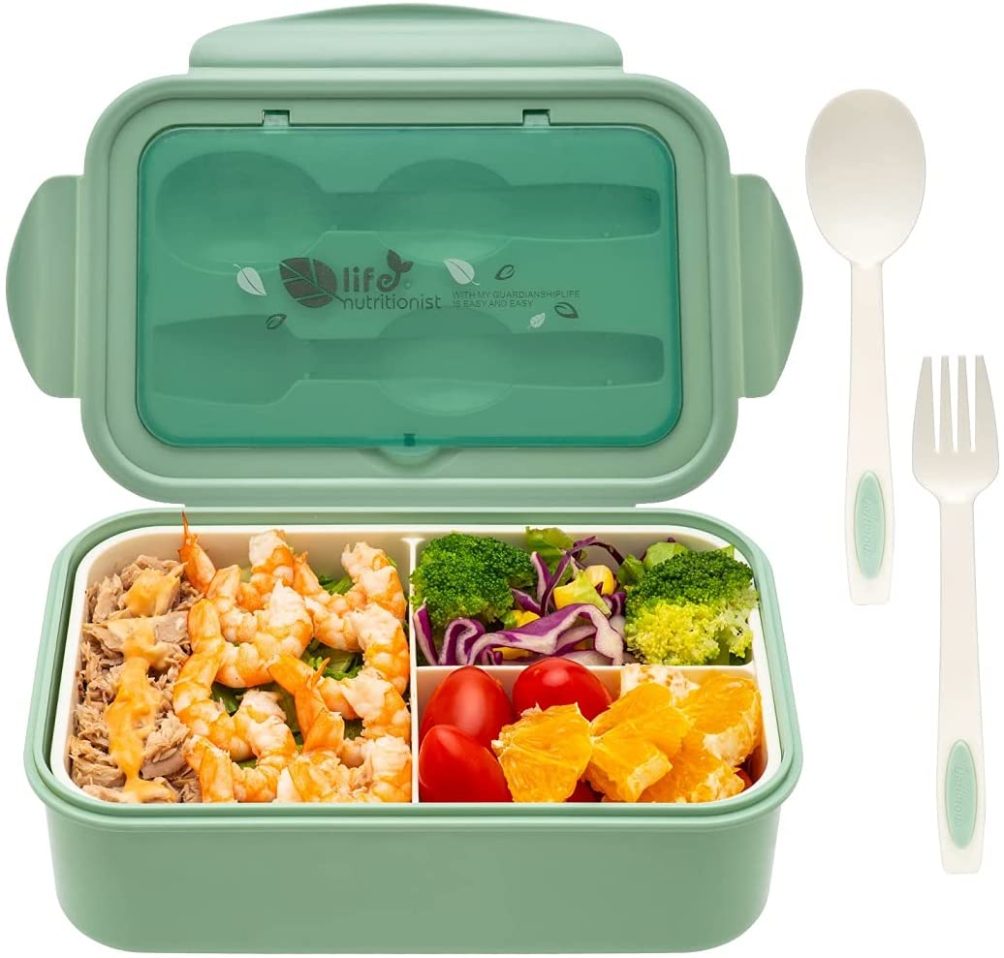 Bento Lunch Box @ Amazon
Getting your teen organized can extend to their lunch too! A bento box is great because it has compartments that separate foods and no baggies are needed!
DIY Fabric Phone Charging Station @ Positively Splendid
This is a fun project for your teen to tackle! Sewing a sweet charging station for their phone!
Printable Storage Labels @ Better Homes and Gardens
A great way to get organized is by labeling everything. These labels are free to download.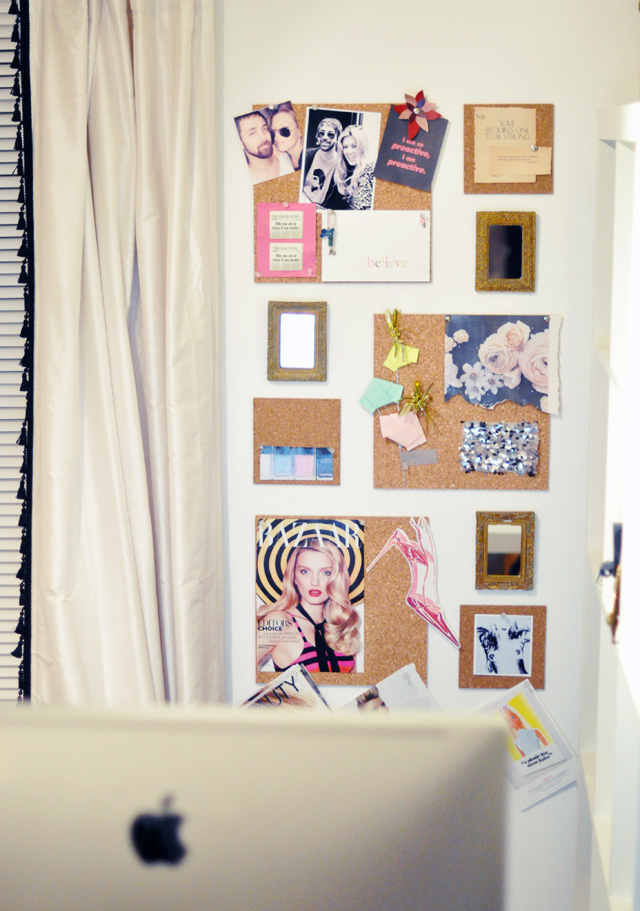 A cork board wall is a great way for your teen to corral items and still have the room seem open and spacious.
Have you ever considered hanging makeup? This is another great idea if your teen's bathroom vanity is small.
This is a project I made for my daughter's room out of inexpensive bamboo silverware organizers! I painted them bright colors.
Turn bags into art by hanging them on a wall together. Plus, they're accessible!
Also, if you like these ideas, check out my other Teen Room Posts: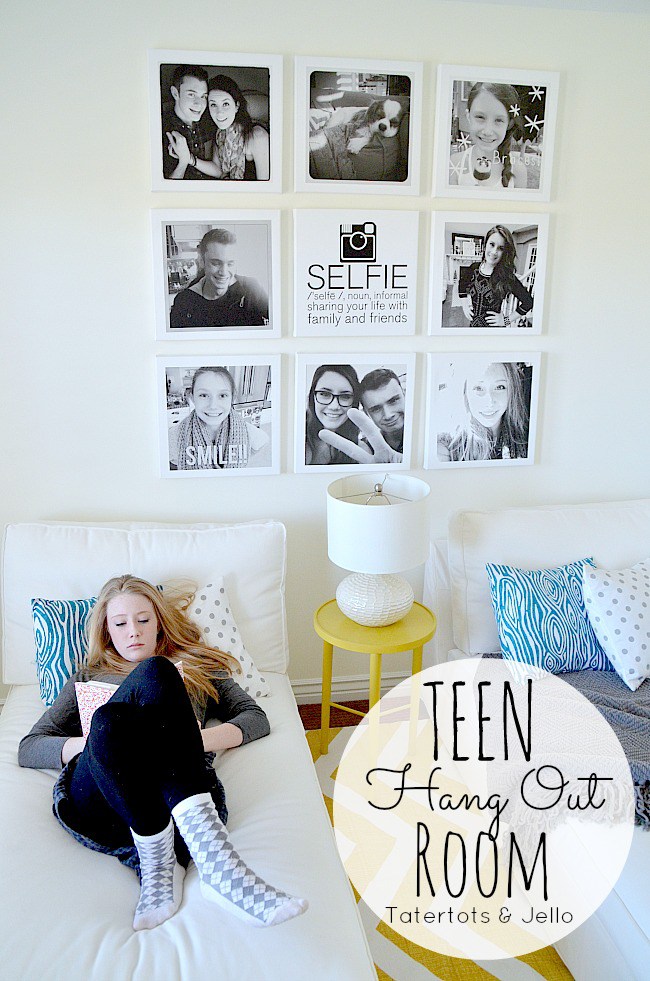 I turned a bedroom into a fun hangout room with these Ikea loungers and fun fabrics!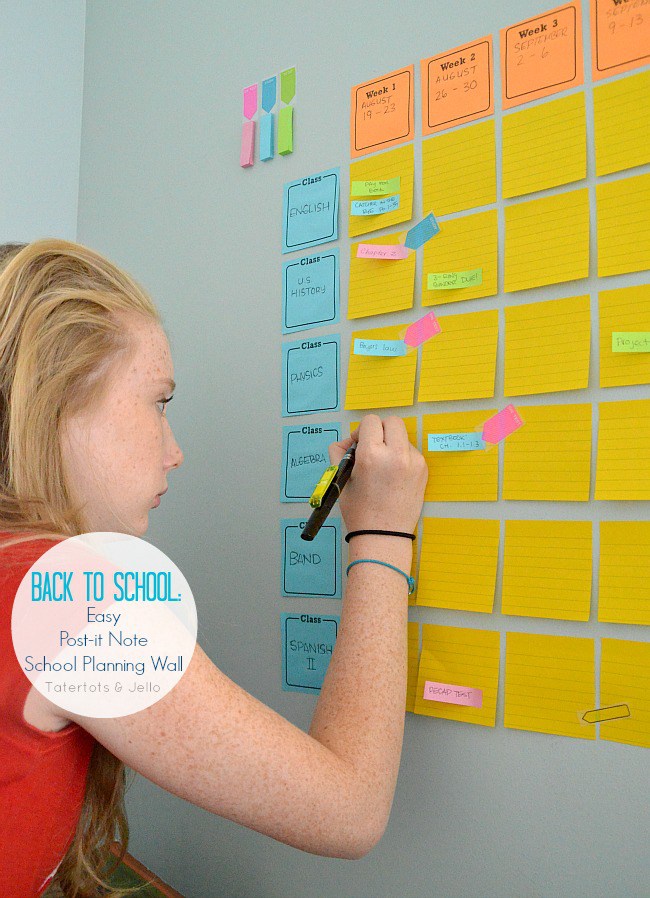 This has been one of my highest traffic posts for over 10 years! It's a great way to help your teen stay on top of schoolwork with post-it notes!
This basement teen bedroom was fun to create. We painted the brick wall white, added fairy lights and a beautiful photo wall.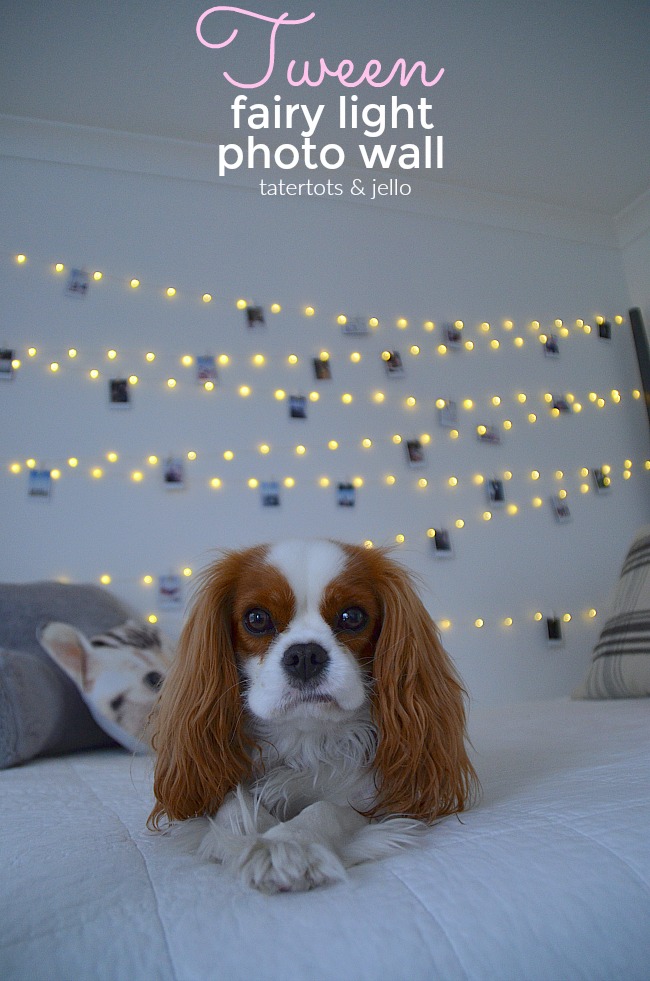 This was one of my daughter's favorite projects. We made a fairy light photo wall with Instaxs photos.

What do you think? Have these inspired you to help your teen get organized?
Let us know in the comments!
Have a beautiful day!
xoxo