Color Pour Paint Pouring Tutorial. Paint Pouring is an easy way to create one-of-a-kind art by pouring paint onto a canvas using different techniques. Kids of ALL ages will love making their own poured art!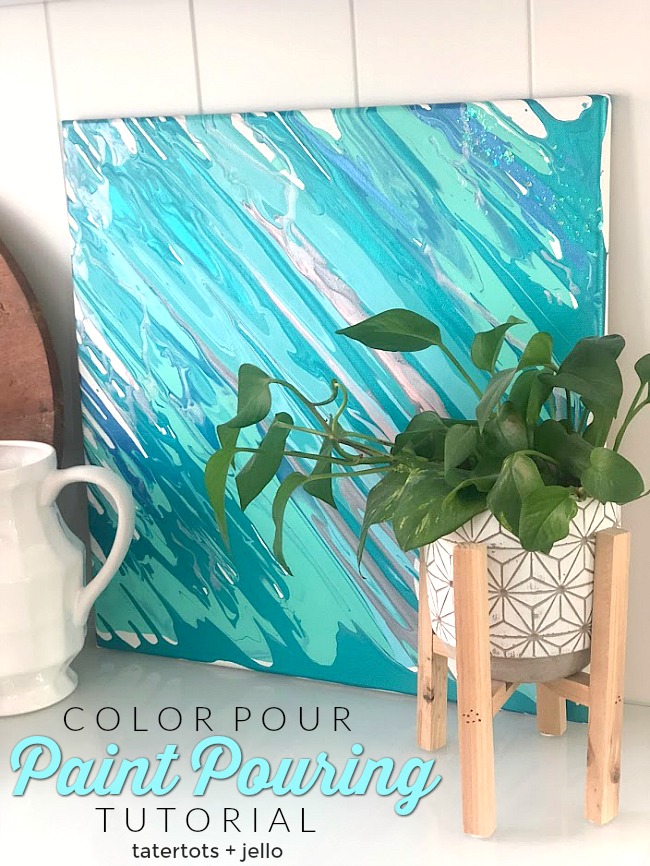 Color Pour Paint Pouring Tutorial
Have you seen those videos where people pour paint into a cup and then flip it upside down on top of a canvas? They lift the cup up and all of the different colors of paint swirl together across the canvas, creating the most beautiful art? It's mesmerizing! American Crafts created a line of paints specifically for paint pouring – Color POUR – and you can get the line at Jo-Ann stores. Color Pour paints are specially designed for paint pouring!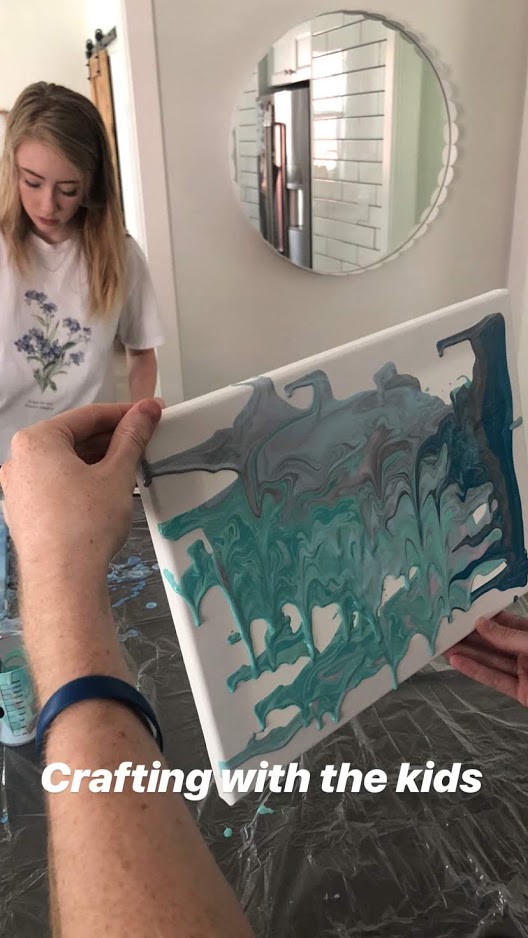 American Crafts sent me a box and asked me to give them a try. The kids and I spent a morning creating some beautiful pieces! This is a project that ANYONE would love. Kids of all ages, adults, girlfriends, etc.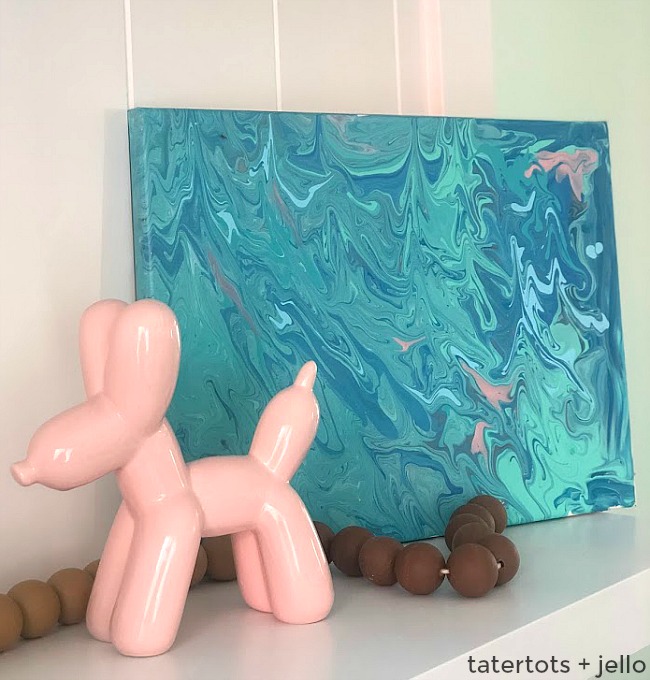 How to Create Beautiful Artwork with Color Pour – paint pouring tutorial
Supplies:
You can get all of these supplies at Jo-Ann stores or online at Joann.com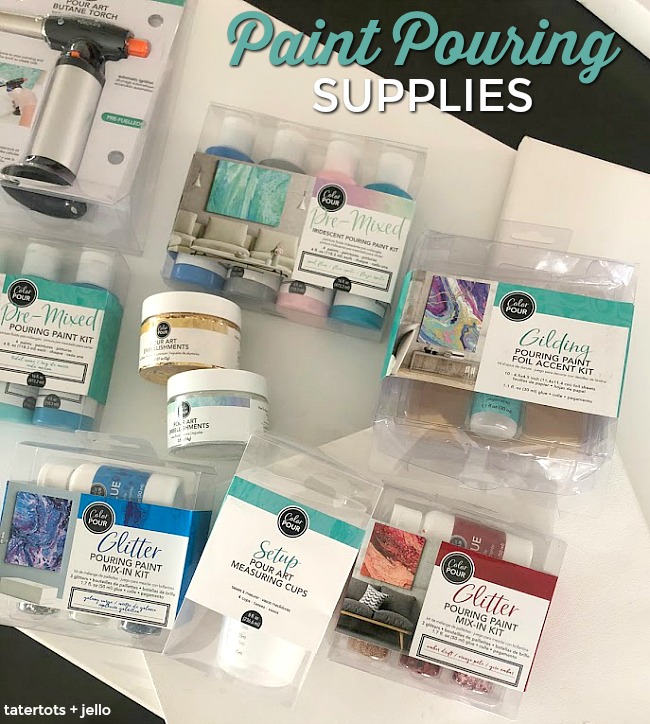 Pre-Mixed Paint There are all kinds of different paint palette colors available. Plus metallic paints, etc.
Glitter Paint Mix-Ins (optional. There are many types of glitters and foils you can add to your piece)
Canvas of your choice. You can also color pour on different surfaces like glass bottles to create a vase.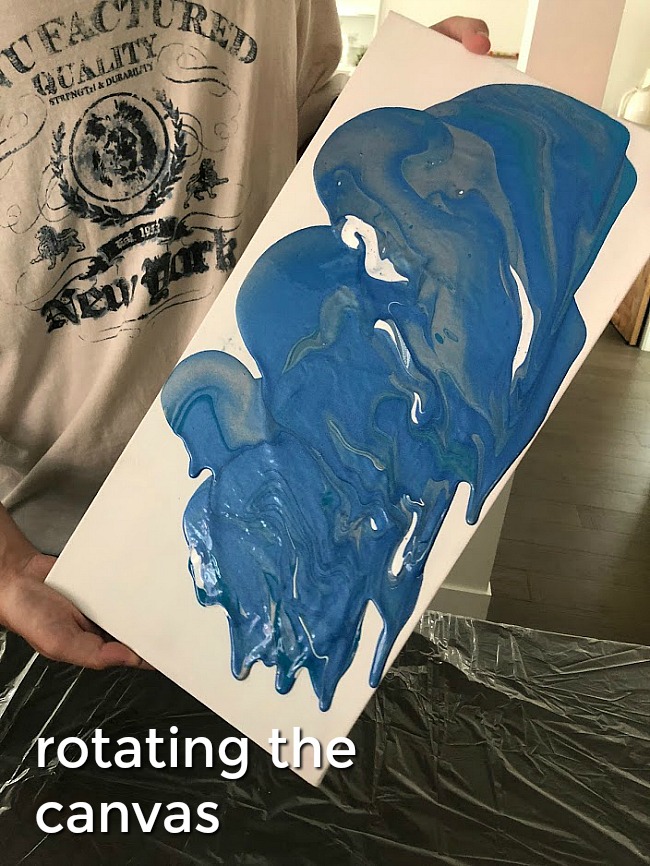 Directions:
Protect your work surface
Cover your counter with plastic sheeting
Pour your paint
Decide on which paint colors you want to use and how much of each. Pour the paint into the cup.
Pour your paint
You can flip the cup onto your canvas and then pull it up so that the paint flows out that way. Or you can pour the paint onto the canvas in a swirl or pattern. It's up to you!
Rotate your canvas
Rotate your canvas in different directions so the paint flows down the canvas, creating a pattern.
Keep adding paint
You can add as much paint as you want, creating texture.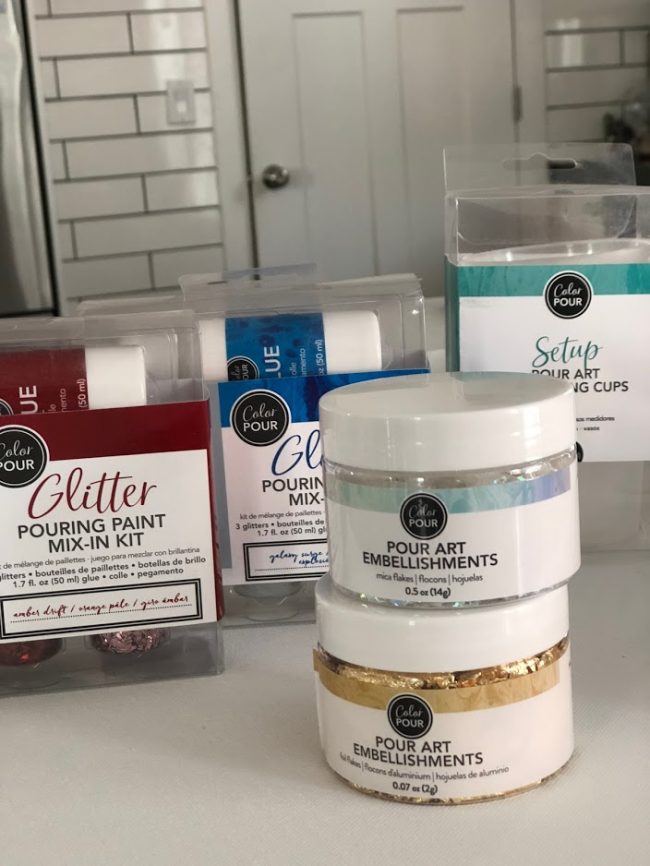 Add glitter or foils to your canvas
There are all kinds of different textured glitter you can add as well as different foils.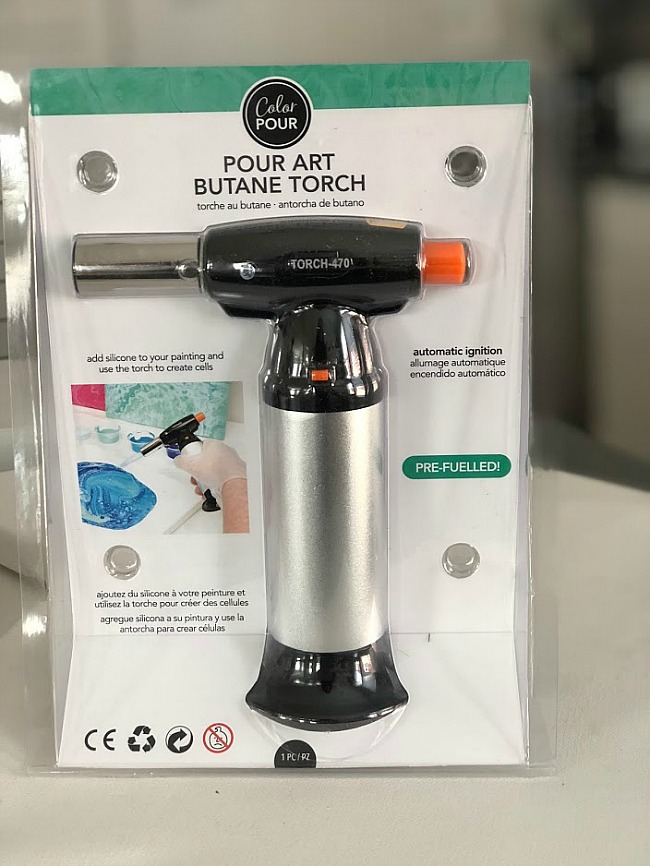 Cell Magic
There is also something called cell magic that you can use. It's a medium that works along with Color Pour's Butane Torch. The cell magic creates "cells" when exposed to the heat. I didn't use the torch or the cell magic, but the results are beautiful if you want to give it a try!
Each canvas is unique
It was really fun to see the different ways we each personalized our canvases!
Paint Pouring Video
Here's a little video of Hannah pouring paint onto her canvas:
Pour techniques
I poured my paint on in strips and then let it pour down the canvas in one direction.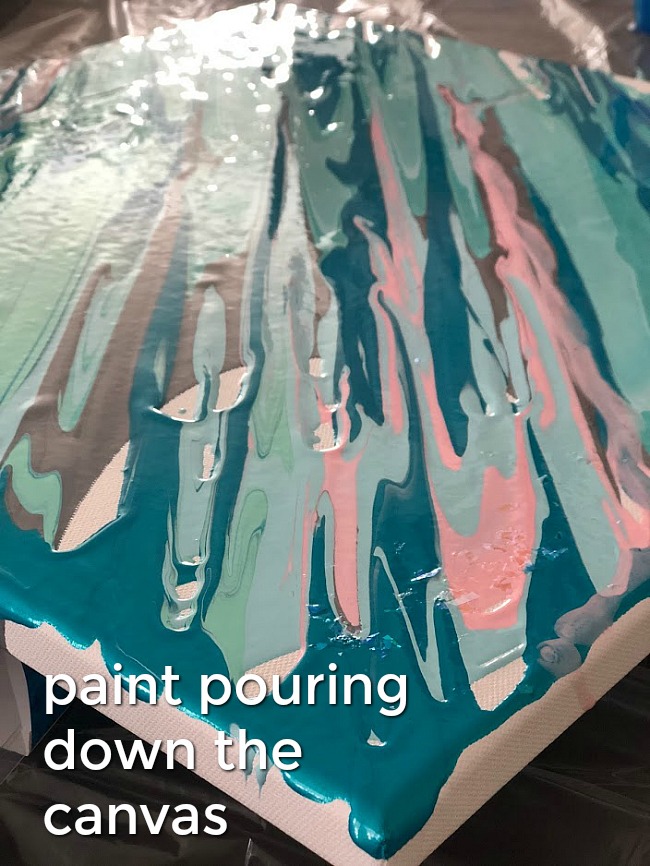 Foil and glitter
Hannah added lots of glitter and foil to hers.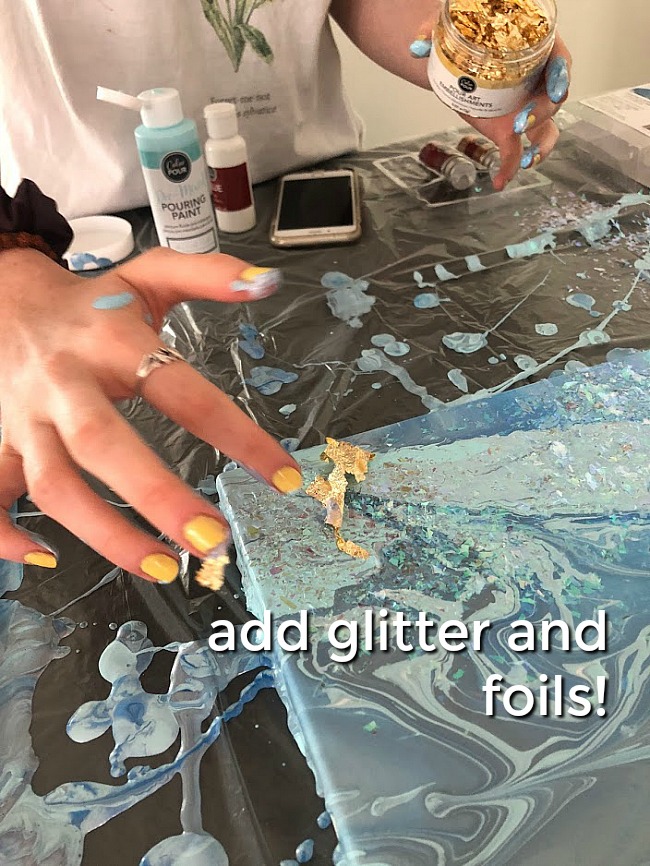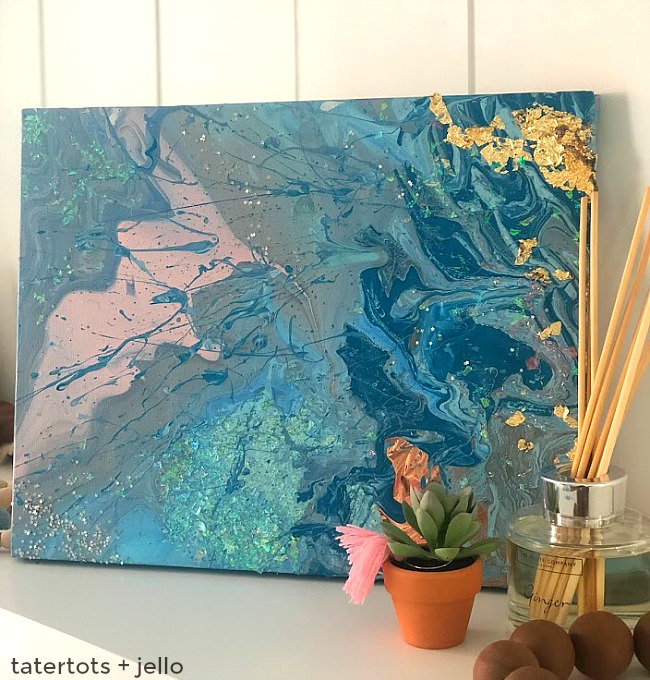 Nick swirled his paint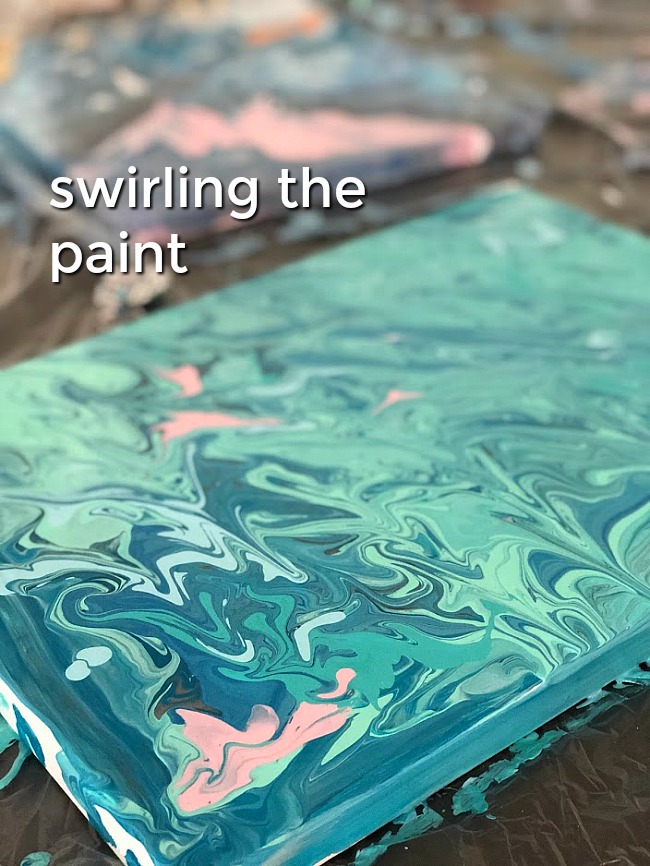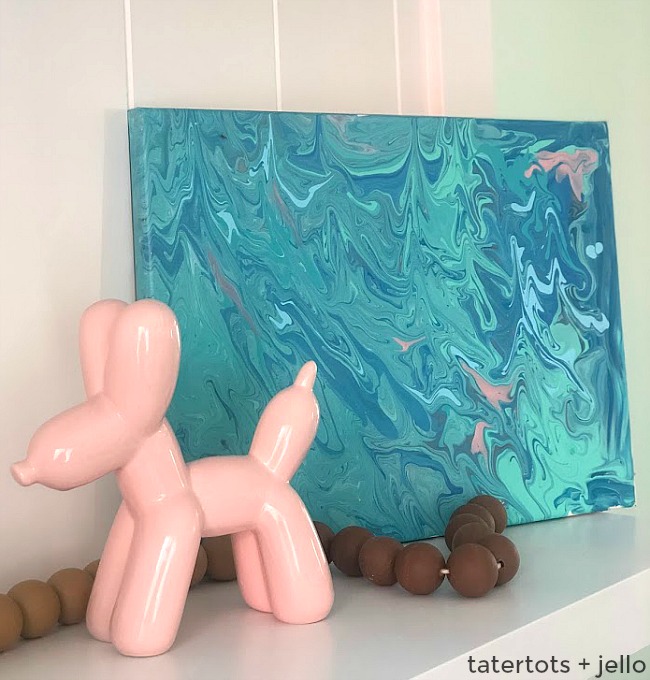 Dalen layered his paint.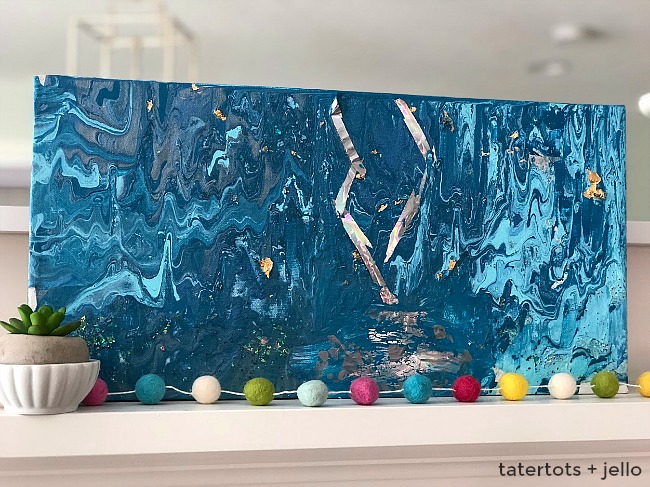 Kids love creating art
Now the kids have art for their apartment and dorm rooms!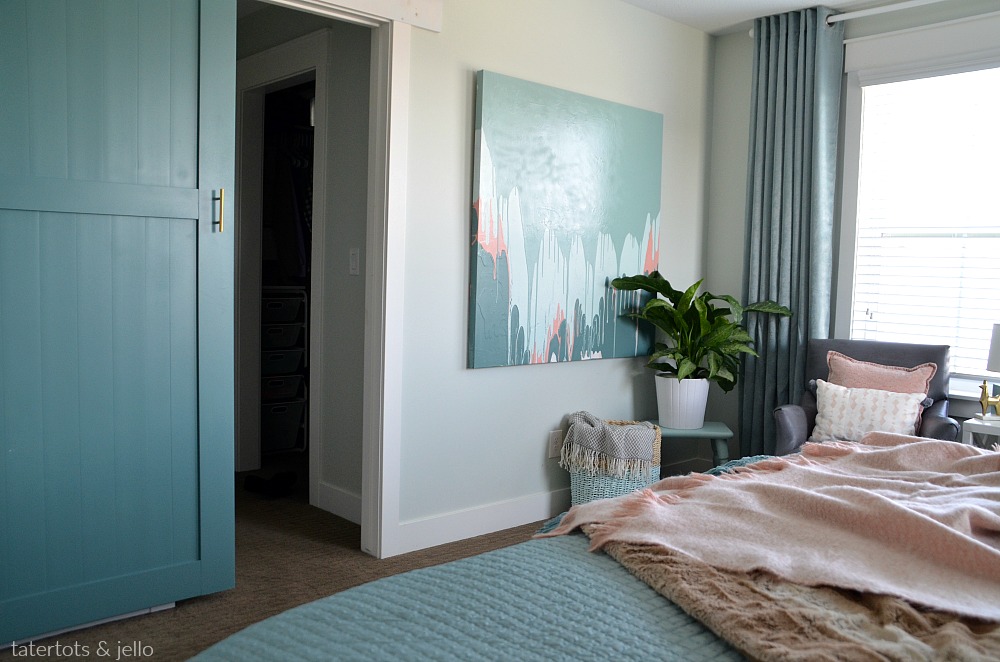 I have tried creating art using paint pouring before and while it was fun, it was hard to get the right consistency. I made a paint poured canvas for our master bedroom makeover last year. Regular paint is too thick to work effectively. And the finish wasn't glossy like the Color Pour paints are. Give them a try. I think you will love creating art!
Have a creative day!
xoxo

I am a designer with American Crafts and Pebbles. I received free product to try out Color Pour paints. All opinions are my own.