I partnered with FabFitFun to try their Fall Subscription Box. All opinions are my own.
I tried FabFitFun and this is what happened. We received the Fall box and this is our experience and review of FabFitFun.
It's a beauty, wellness and fitness subscription box service that comes four times a year. I had seen subscription box companies before but never tried one. So when FabFitFun contacted me about reviewing their FALL box, I thought "why not?".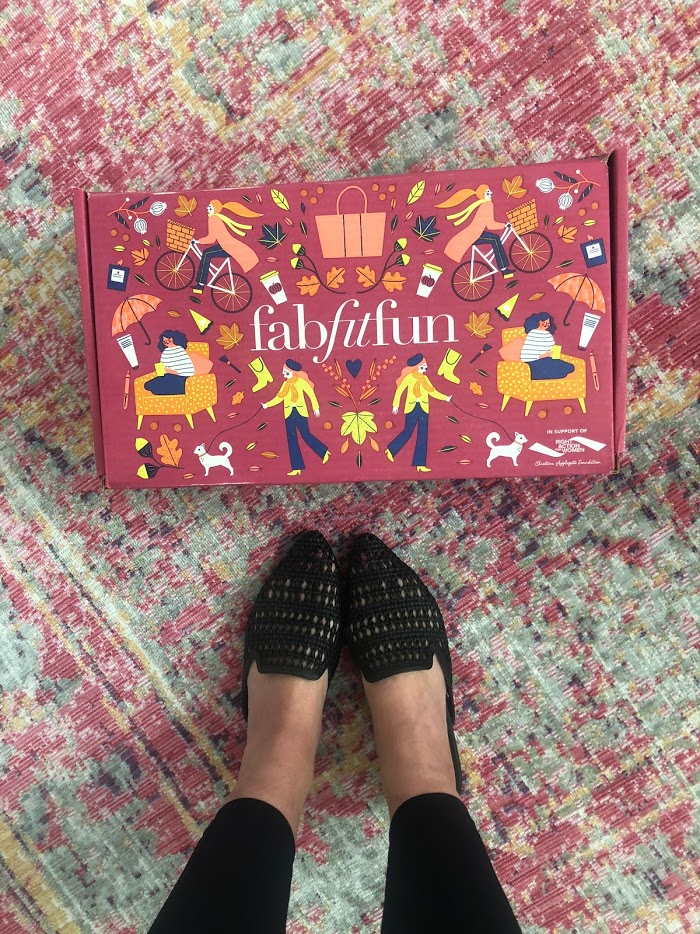 It came in the mail and was packaged in the cutest box. You can customize your box if you want. Mine was a complete surprise which I thought was really fun!! It was basically like Christmas morning. You know the feeling you had as a kid, the anticipation, the surprise. That's how I felt as an ADULT.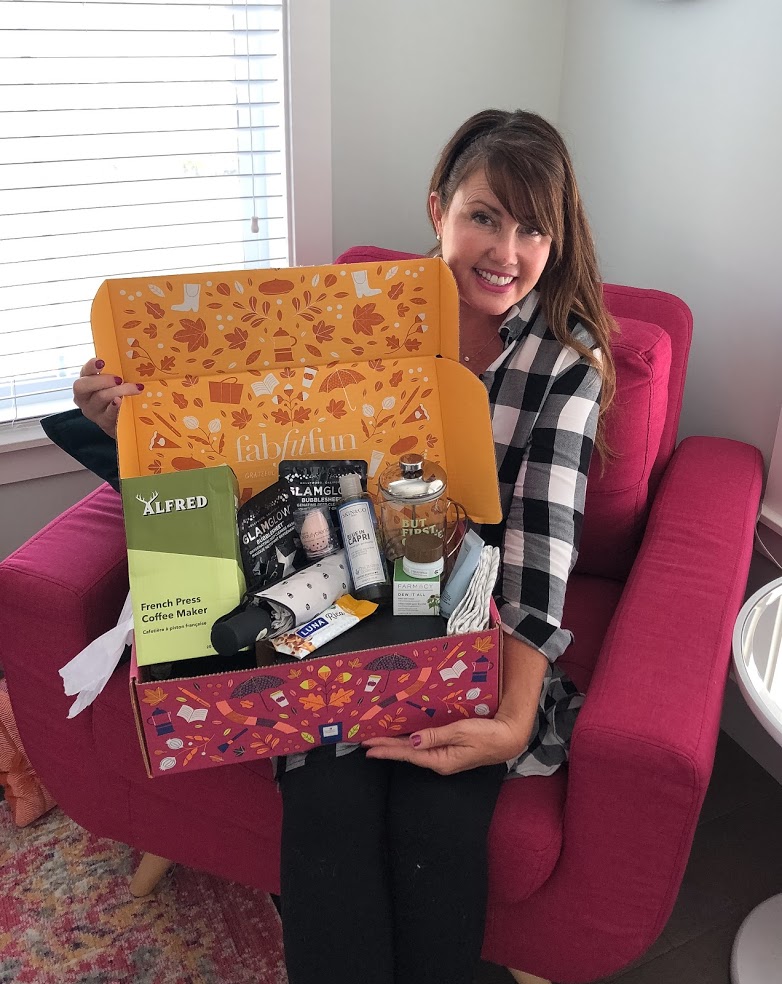 I opened the box and it was full of all kinds of items! I love that fabfitfun uses full-sized products! There was this YUMMY-smelling pink grapefruit exfoliating cream and being full-size it will last me a year. There was also an amazing eye cream and a huge shower gel. I am kind of a face cream addict and I can tell you that full-size face creams retail for more than the $39.99 this box cost. My girls and I had such fun going through the box and testing everything out!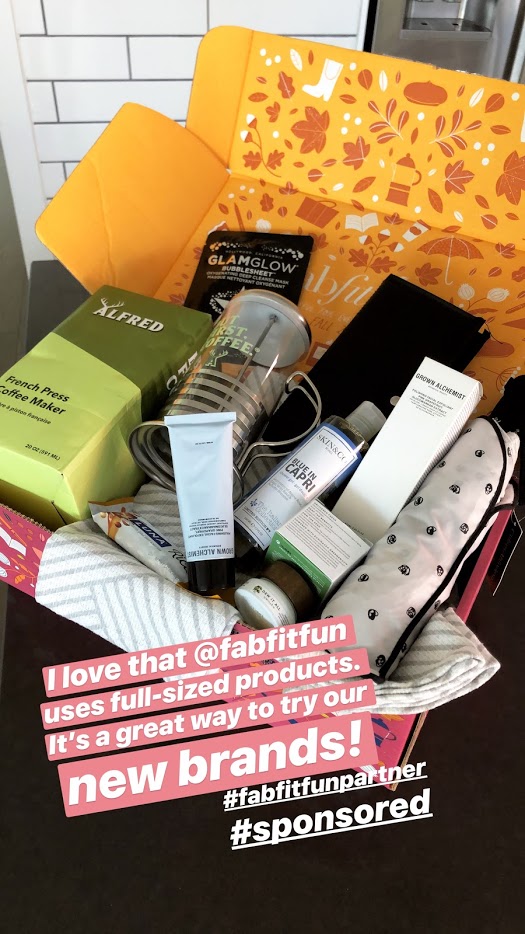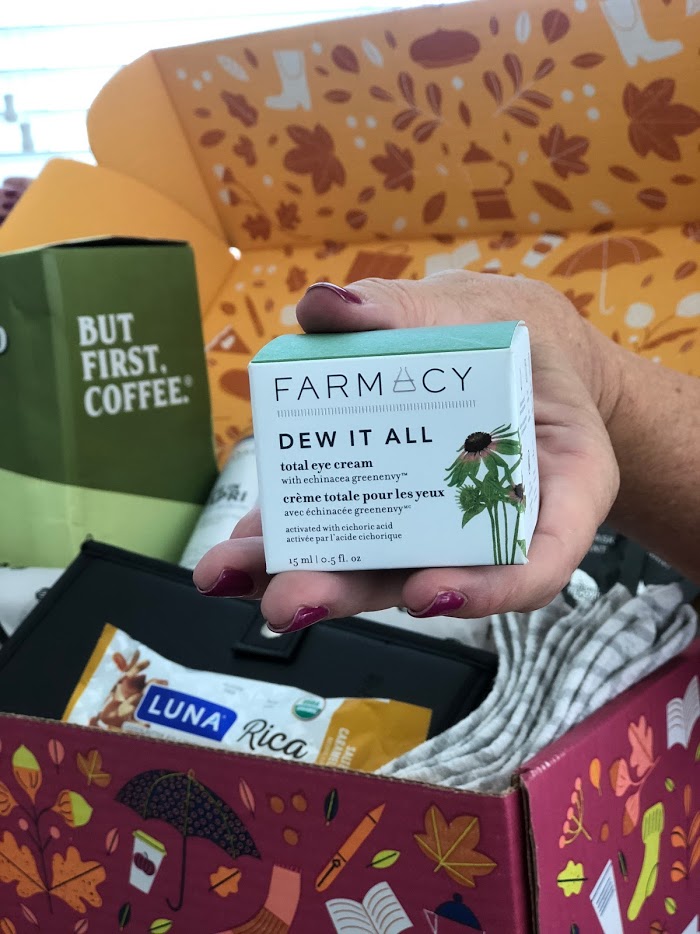 There were also fluffy soft dishtowels that are perfect for our kitchen and the cutest umbrella!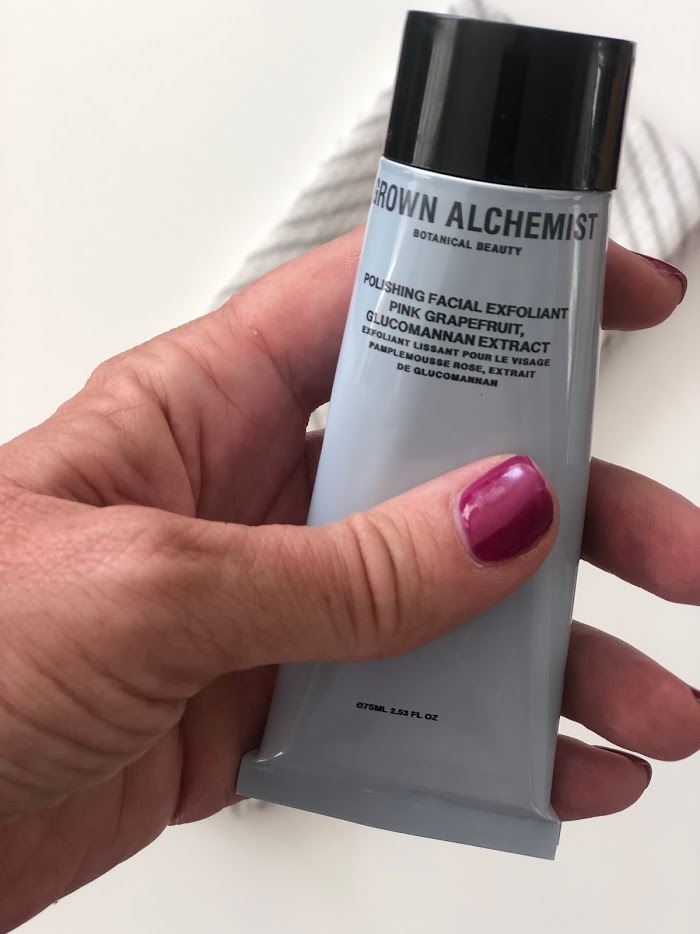 This is the polishing exfoliant. It smells so good! And I love the full size. It is going to last me a long time!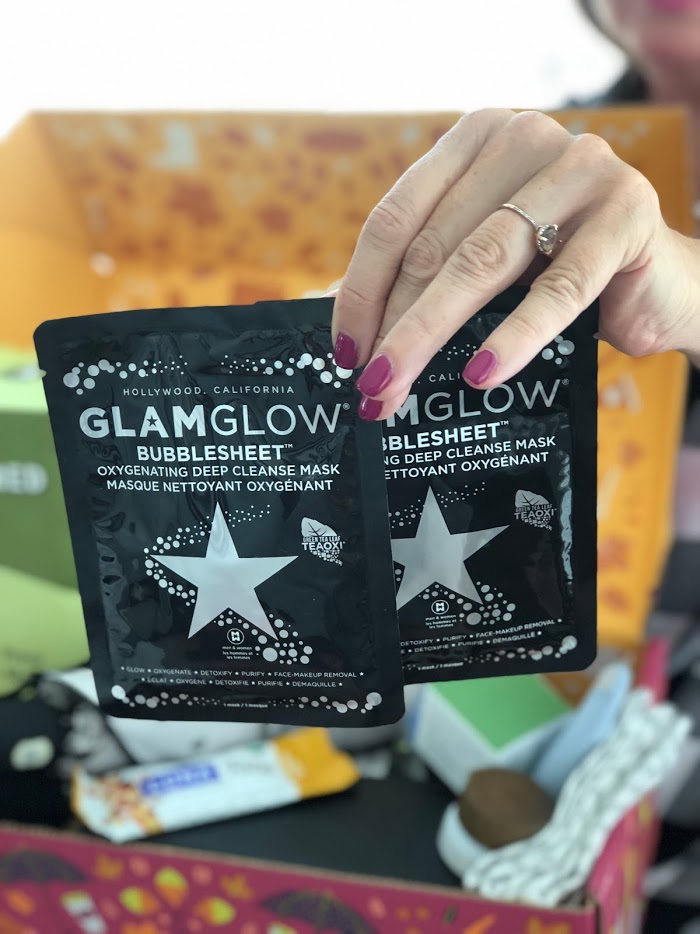 Ella tried the GlamGlow masks and she came into my room to show me how the mask was bubbling. It was so cool. She said her face felt so clean and tingly after!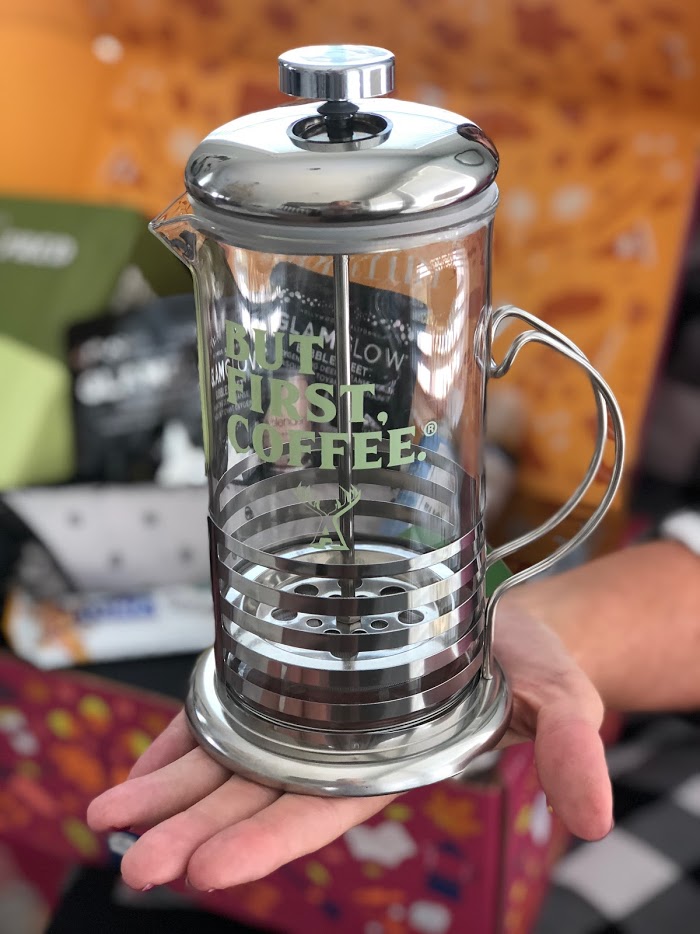 Hannah was super excited about the Beauty Blender. She is my makeup expert and that is her favorite brand of blender to put makeup on with! It was so interesting to see how it expanded when she got it wet and used it to apply her foundation! Definitely a favorite!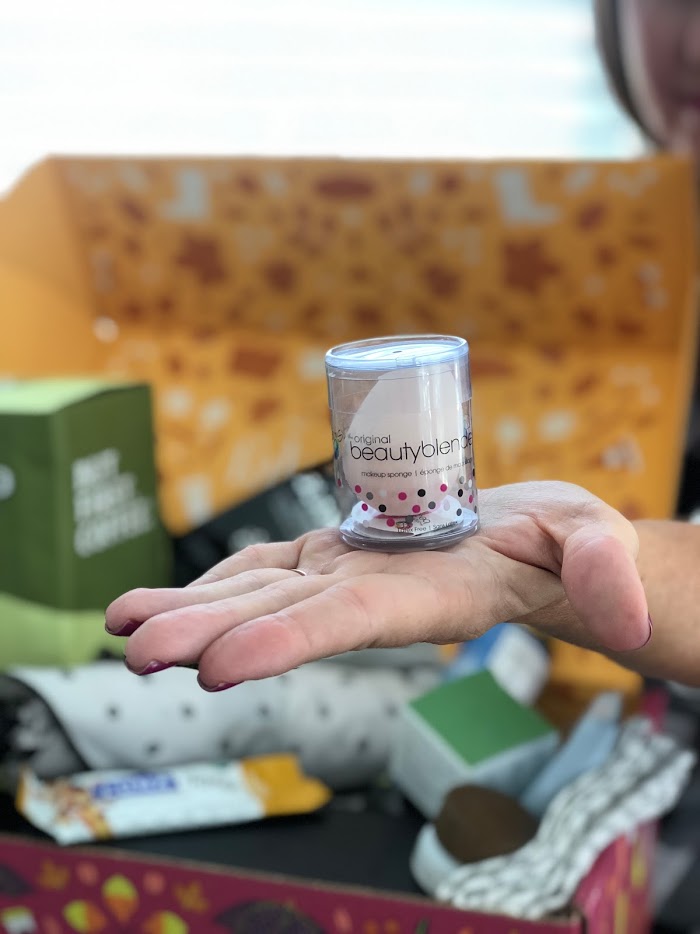 The makeup brushes were my favorite thing in the box. I love the different sizes and they are super high quality. They also have their own carrying case which is perfect for traveling!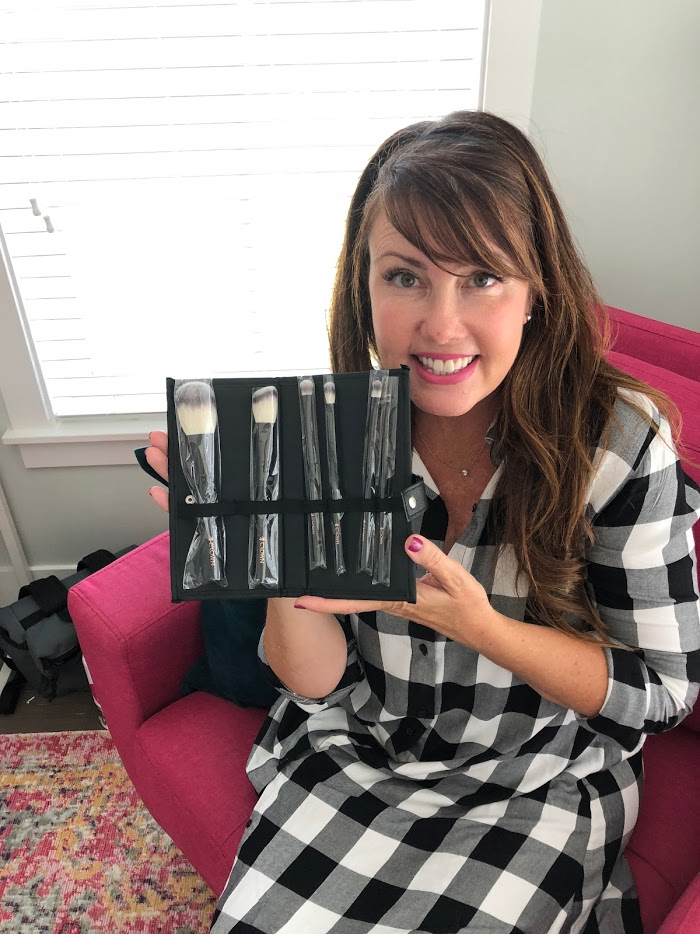 To be honest, I probably wouldn't have tried a subscription box if FabFitFun hadn't contacted me. I didn't understand that you can customize your box. I was afraid I would get sent things I didn't want or need. Now that I have tried FabFitFun I am a little in love with it! We actually signed up for the yearly service because we love it so much as a full-paying customer. Of course, I used my code so I could save the $10 on the box.
It's basically like Christmas FOUR times a year!! I shared what was in our Fall Box and it's awesome! You get over $200+ of full-size products for $39.00 with my code TATER. And it also makes a wonderful gift idea!!!
Hop over and check out FabFitFun! You can customize YOUR box to your preferences, whether you want jewelry, workout items, home items, etc. And you can choose items that you want in your box OR it can be a complete surprise like ours was!! It's so fun to get happy mail. And it's also a great way to try out new products for a discounted price!! My box had over $240+ worth of product and with my code TATER it was $39.99.
We were so impressed with the service that we signed up. And we can't wait for the next box!
You can get $10 off the $49.99 price with my code:
This makes a great gift idea. I never know what to get my mom and I think she would love getting a box FOUR times a year. I love that idea.
Have you tried FabFitFun? Let us know your thoughts in the comments!!
xoxo