Nine Amazing Holiday Recipes. If you only have time to make a few recipes this holiday season, be sure to make these!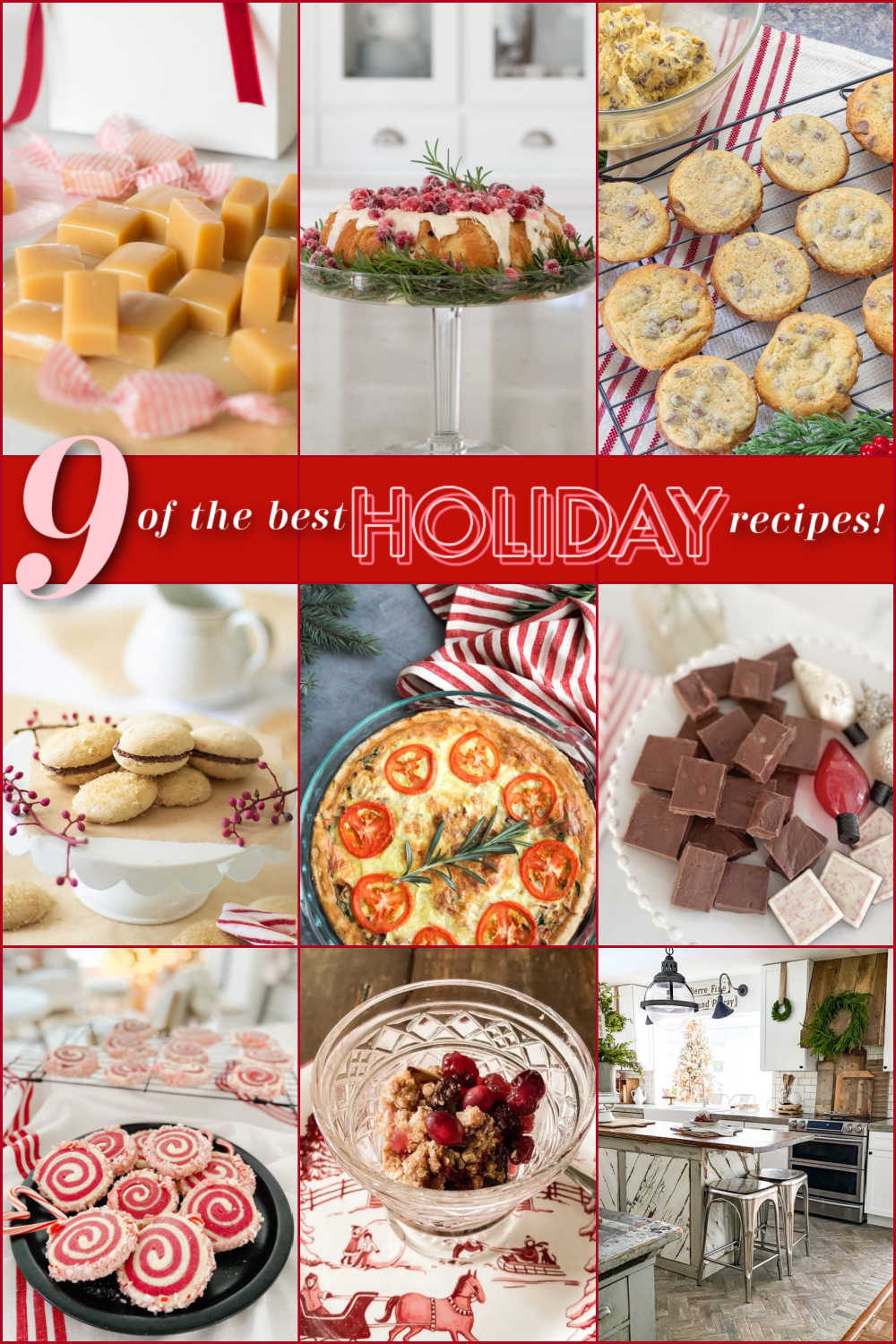 Nine Amazing Holiday Recipes
Happy Saturday, friends! I have a special treat for you today! I've joined up with eight friends and we are each sharing our FAVORITE holiday recipes. We hope these recipes will become family traditions at our home, like they are in ours! This is an assortment of sweet AND savory recipes that will delight your family and friends! Be sure to pin them so you can find them when you are ready to get baking!!
Holiday Baking Creates Forever Memories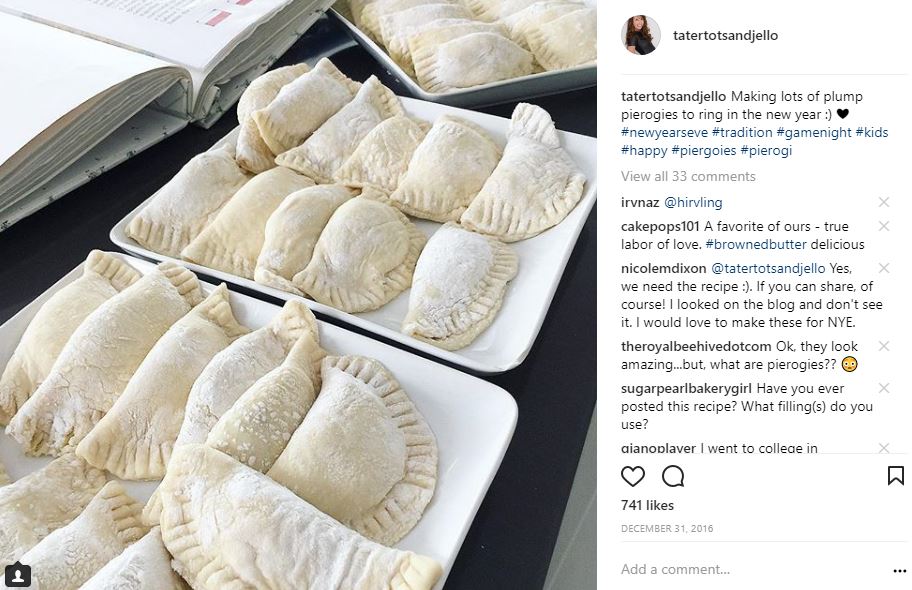 Raise your hand if you remember holiday baking with your mom or grandma! My grandma was an amazing cook and I remember the kitchen filled with the smell of cookies and her famous pierogis. I still make her homemade pierogis every new Years Eve! Another tradition we always look forward to is our annual baking day! We make all of the holiday cookies, including the candy cane swirl one's I am sharing below. Plus all of the cookies that I share at my Annual Cookie Exchange! Enjoy!
The Best Holiday Recipes
This recipe is one of the creamiest, melt in your mouth, can't have just one piece fudge recipes you will find on the internet! Oh – and it's pretty dang easy to make too!! ~ Pasha
This is our family's favorite Holiday Recipe. It's one of my "it's so easy even I'll make it" recipes and it's so delicious! It's sweet and tangy with a perfect crunch. ~ Rachel
To get the recipes for our Christmas favorites, I called my mom! I'm sharing three of my "must-have" recipes…you know, the ones you ask your mom to make each year? Now you can enjoy them too! ~ Robyn
Loaded with bacon, swiss cheese, spinach, and topped with Roma tomatoes, this easy quiche is perfect for a Christmas morning brunch. ~ Jen
If you've ever had a Cranberry Bliss Bar, then you know. The combination of orange and cranberry is a match made in heaven. Pair those with cake and white chocolate…BLISS! ~ Jessica
There is truly nothing more warm and cozy than fresh-baked chocolate chip cookies on a cold winter day. The way the oven warms the house and the smell that lingers long after the cookies are finished baking adds to the magic of the Holiday season in our house. These are our favorite chocolate chip cookies and we love eating them and giving them away each Christmas. ~ Aliya
This Brown Butter Sugar Cookies with Chocolate Ganache is an irresistible recipe. With their chocolate center, these cookies add a wonderful touch of brown butter that sets them apart from all the rest. The combination is delicious. ~ Janine
Take the classic candy cane cookie and give it a modern update by rolling it and frosting it with crushed candy canes! They're perfect to make this holiday season with your kids! ~ Jen
In this post, you'll learn to make one of my favorite recipes, delicious 6-minute sea salt caramels! With this fast and easy technique, you can cut out all of the fears and worries that come with stovetop candy making. These are one of our very favorite holiday treats to share and enjoy! ~ Emily
What do you think? I am going to make every single one of these recipes this month. They look so good!
Which One Do You Want To Make First?
xoxo