Early Holiday Inspiration. Get ready for the holidays with these Thanksgiving and Christmas decorations, recipes and DIY ideas!
Early Holiday Inspiration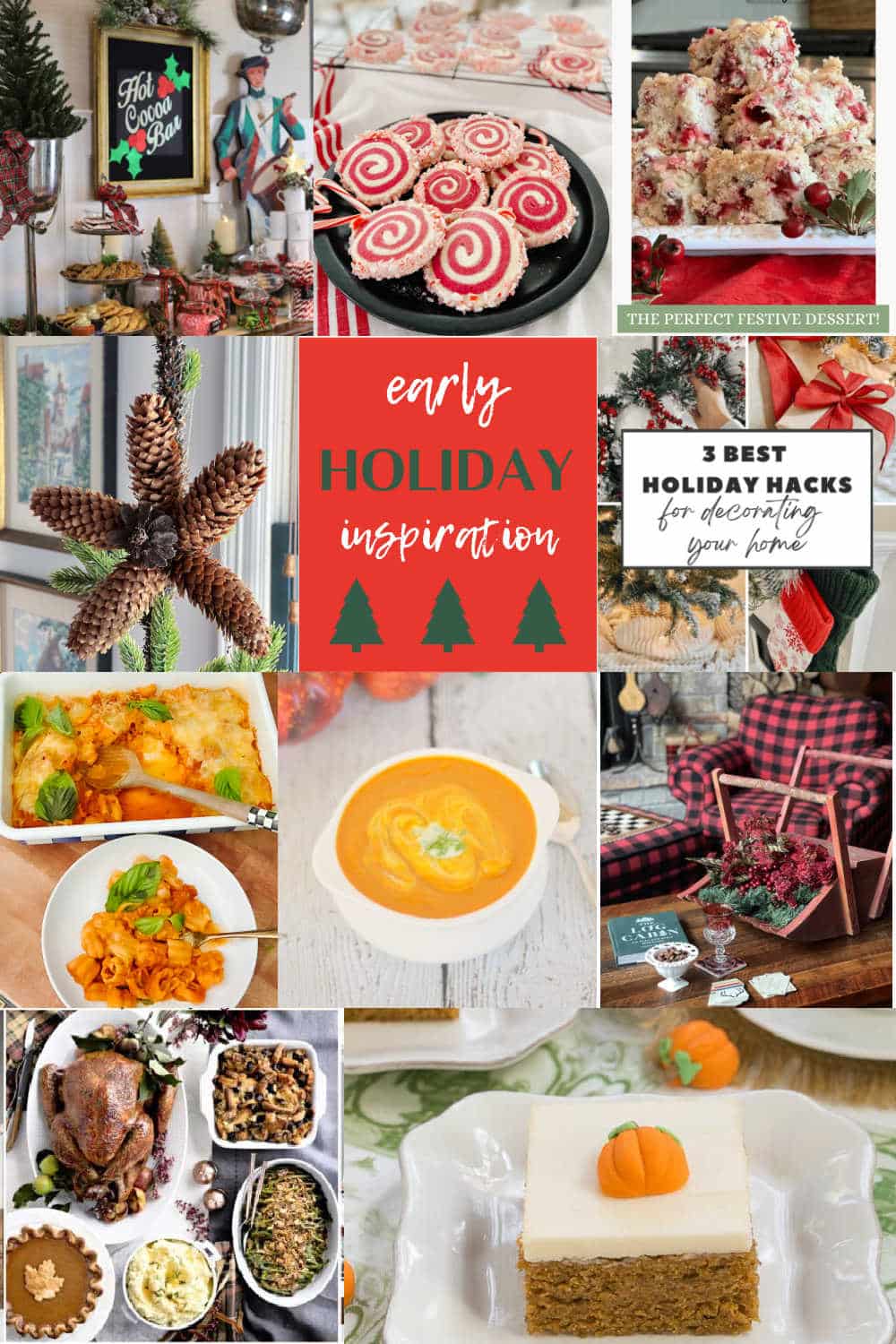 Hi friends! How was your week? Can you believe that it's almost November?? This year has flown by. This week I'm sharing some easy ways to get ready for Thanksgiving and Christmas! The holidays are even more enjoyable when you are organized and have everything planned out ahead of time. You are going to LOVE these ideas that will save you time!
New Projects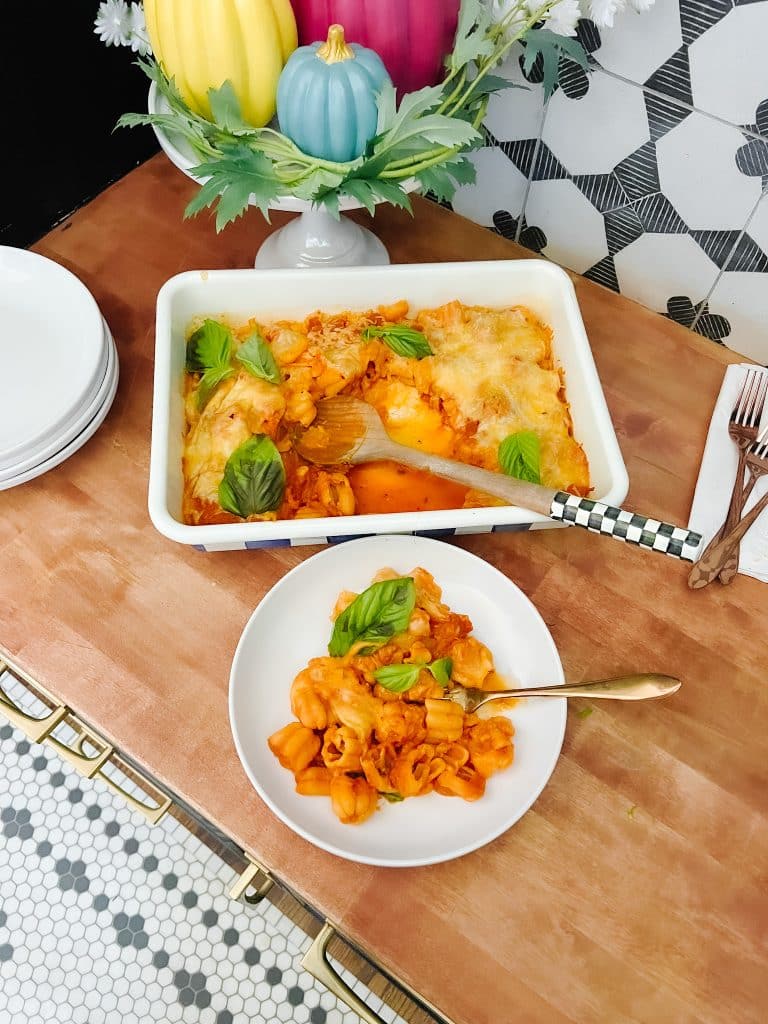 This week I shared the easiest fall dinner idea.
This is the easiest fall dinner idea — Zucchette Pasta Bake. Full directions below 👇🏻 🙂 🧡
Did you know zucchette means small pumpkins? 🎃🎃🎃 @traderjoes has this cute pumpkin-shaped butternut pasta right now. They also have a yummy autumnal havest creamy pasta sauce. And don't worry if you aren't a big squash or pumpkin-flavor fan, the flavor is so subtle and delicious! My kids loved it! Here's how to make this easy dinner idea 👇🏻
Ingredients:
🧡Traders Joe's Zucchette pasta
🧡 Trader Joe's autumnal harvest pasta sauce
🧡 1/2 cup Parmesan cheese
🧡 1 cup shredded Colby Jack cheese
🧡 cook pasta in boiling water until al dente
🧡 pour pasta into a baking dish with a little olive oil on the bottom.
🧡 sprinkle pasta with Parmesan cheese.
🧡 pour pasta sauce over the top. I also added about 1/4 cup of water to the bottle and swirled it around to get all of the pasta sauce and poured the water over the top.
🧡 sprinkle shredded Colby Jack cheese over the top.
🧡 cook in a 35-degree oven until cheese is melted.
🧡 sprinkle with fresh basil (optional but so yummy)
🧡 enjoy!!
I love a fast and yummy dinner. I hope you try it 🙂 🧡🧡🧡
You can see how to make it on the Instagram reel that I shared!
A New Adventure
I also started a new adventure as a real estate agent with an amazing Avenues business – City Home Collective! I spent a long time considering who I wanted to work with and I felt such a strong draw to City Home. City Home Collective approaches helping people find and sell their homes with such compassion and heart. They value relationships over transactions.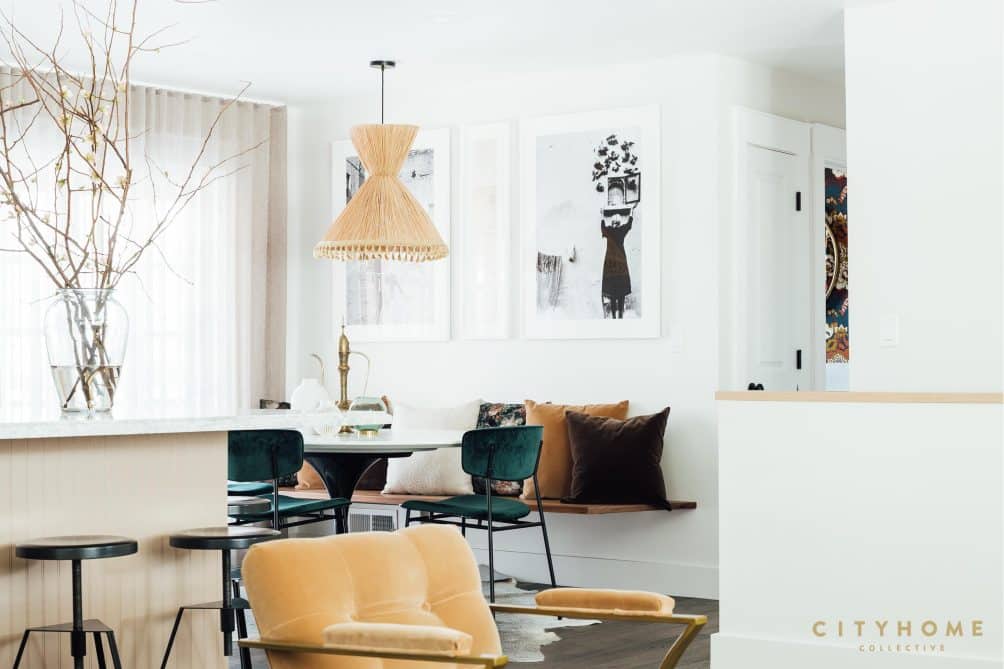 City Home Collective also has an in-house design division with a team that helps design homes but they also are working on multiple boutique hotels and commercial projects. City Home also stages homes and helps home owners optimize their ability to sell their homes faster. Here's a little bit about their message.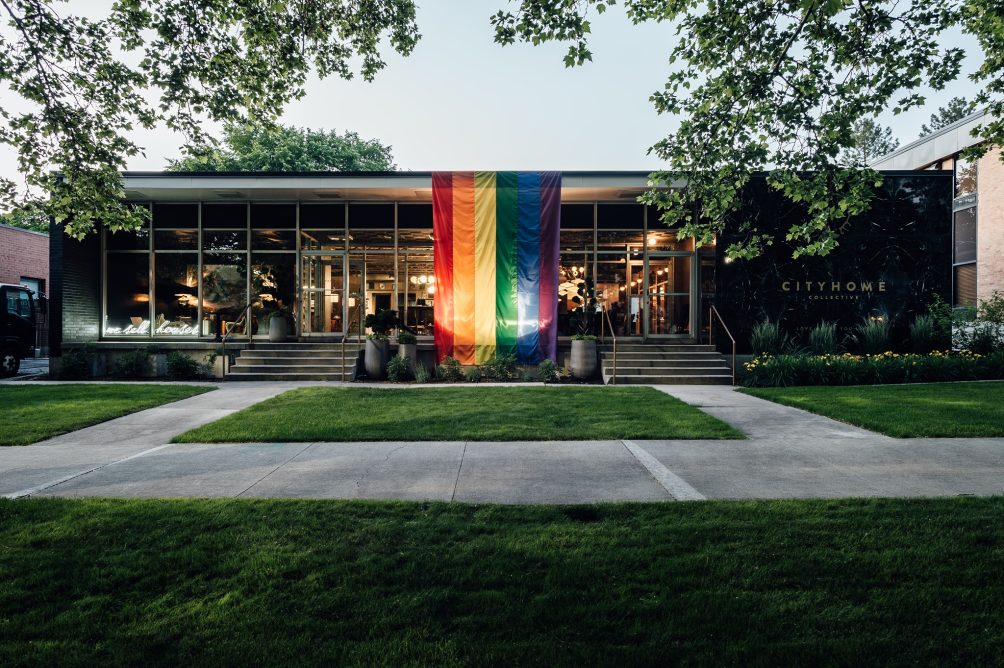 "Call it cliché, but we think there are few sentiments that ring truer than "home is where the heart is." The importance of where you live is second only to who you love, but both should be handled with the utmost care. Let us help you find the space that perfectly reflects and happily houses you and yours."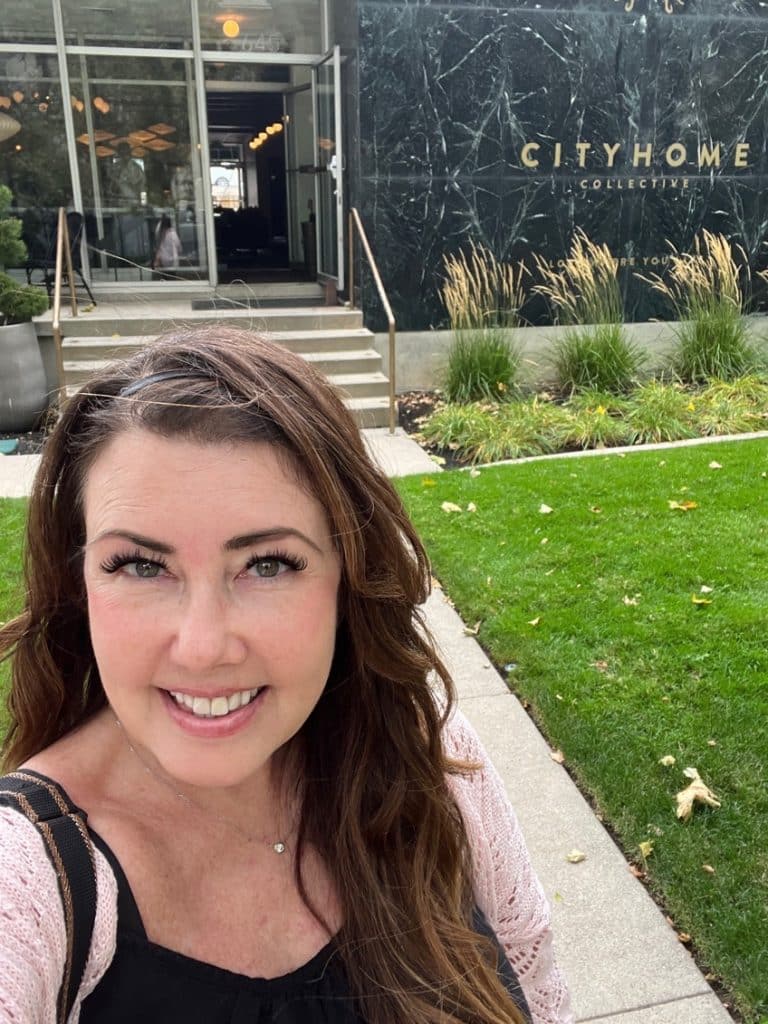 I am so excited to share more!! I also spent most of today sharing some beautiful open houses in the avenues today! You can see all of the homes on my Instagram Stories!
Holiday Ideas
Here are a few holidays to help you get excited and inspired for Thanksgiving and Christmas!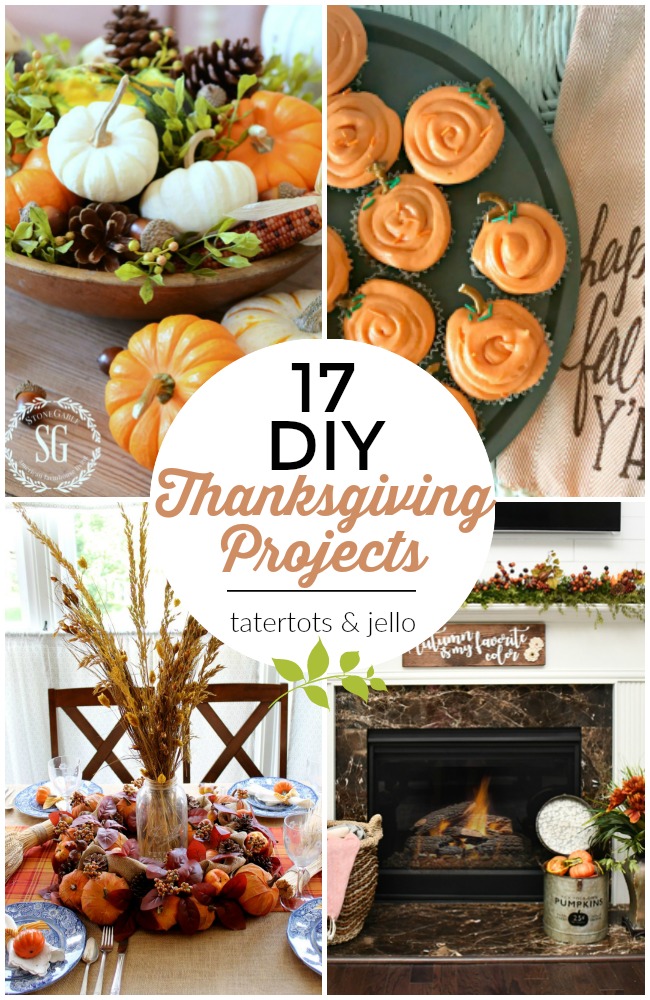 Easy recipes, decorating ideas and projects to make your Thanksgiving dinner the best!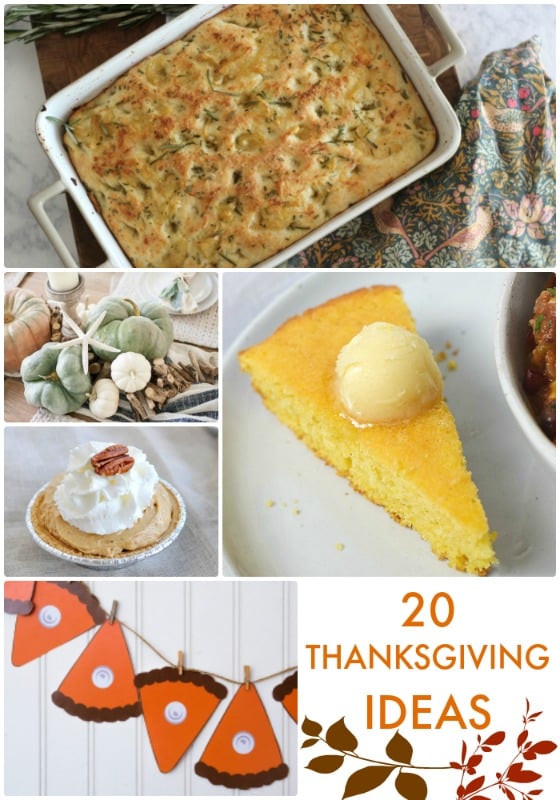 More Thanksgiving recipes, crafts and cozy ideas!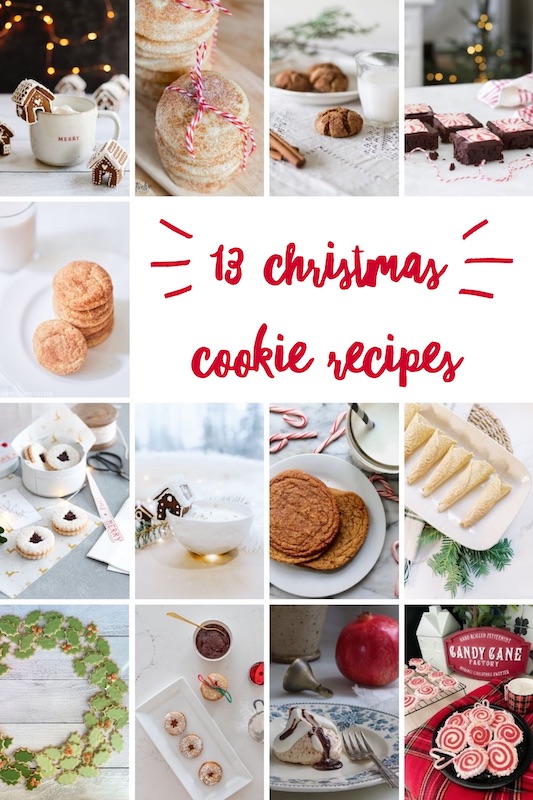 Candy Cane Frosted Swirl Cookies. Take the classic candy cane cookie and give it a modern update by rolling it and frosting it with crushed candy canes! Plus 12 more cookie recipes!
Welcome Renae from Peacock Ridge Farm
This week I am thrilled to welcome Renae from Peacock Ridge Farm! Renae lives on a farm in the foothills of the Cascade Mountains. Her home is so welcoming and I love the ideas she shares which are beautiful and on a budget!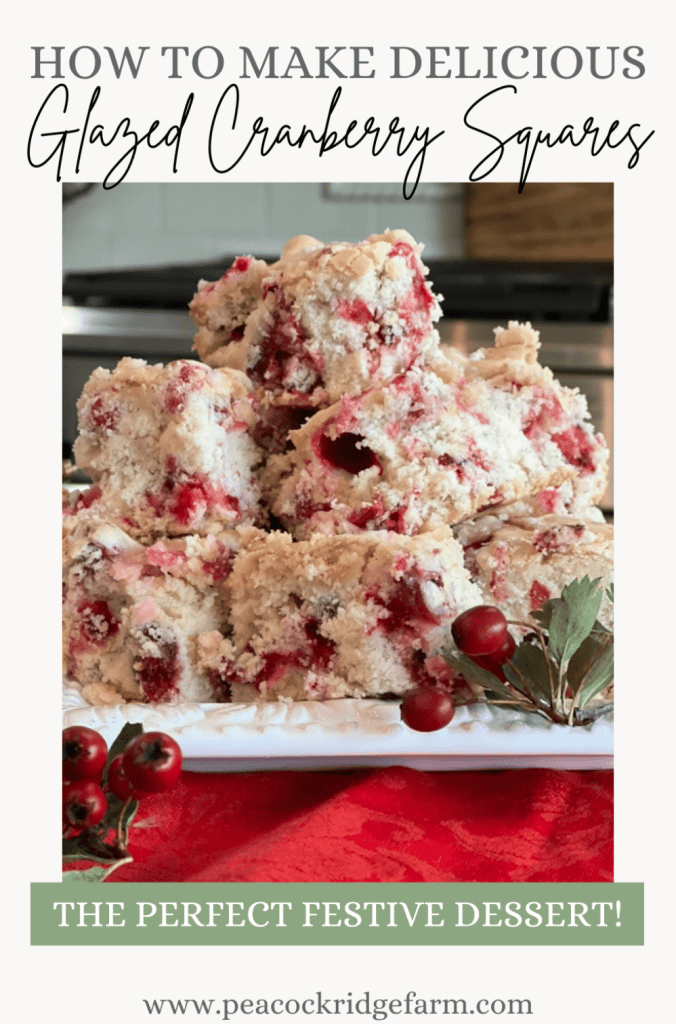 Be sure to grab Renae's recipe for these scrumptious Glazed Cranberry Squares. They look so yummy!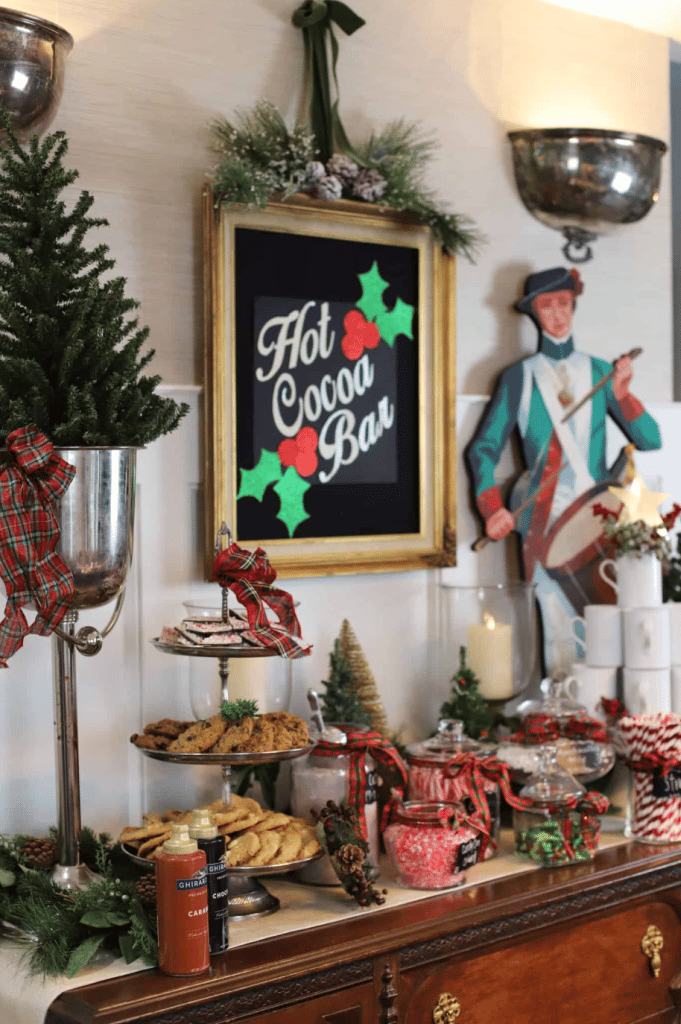 Another project that is perfect for the holidays is How to Make a Holiday Hot Cocoa Bar . So pretty! You will love all of Renae's ideas and inspiration. Be sure to follow along with her on Instagram at @peacockridgefarm!
Welcome Home Saturday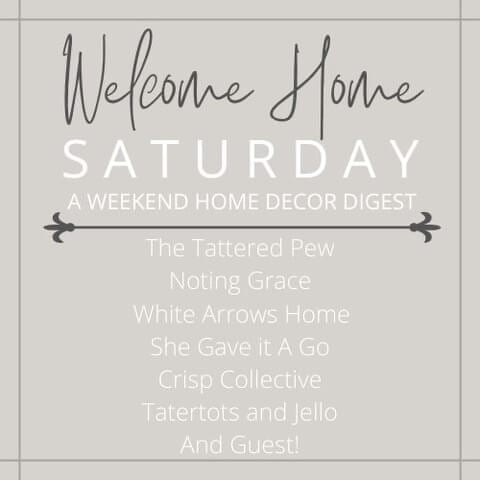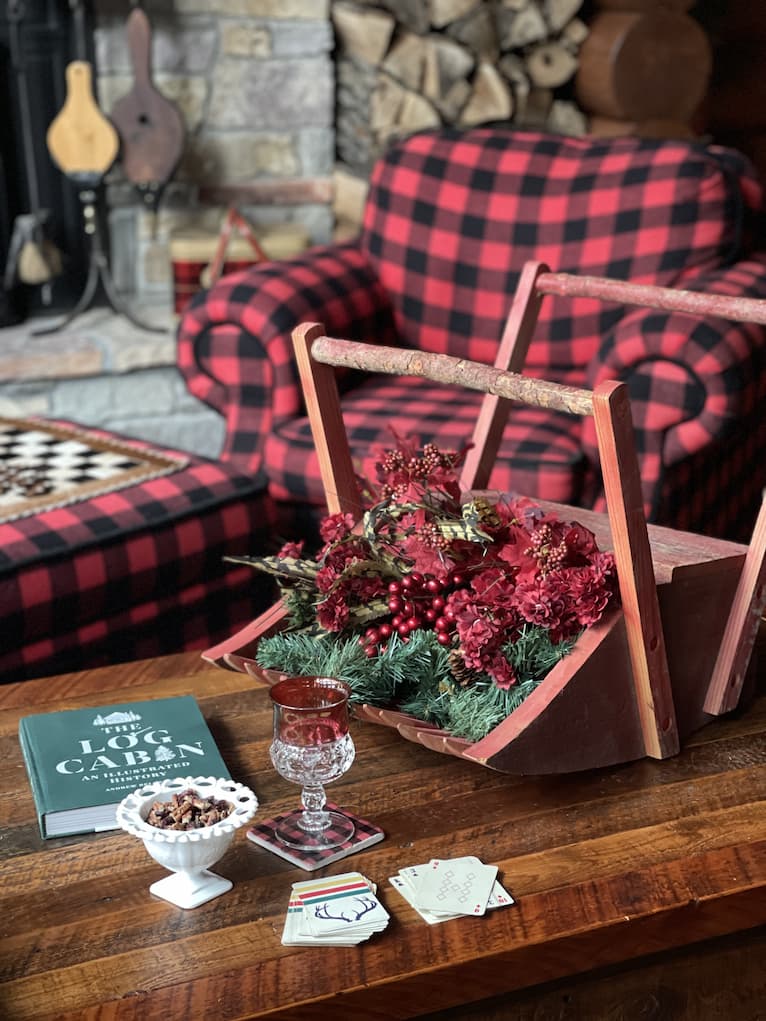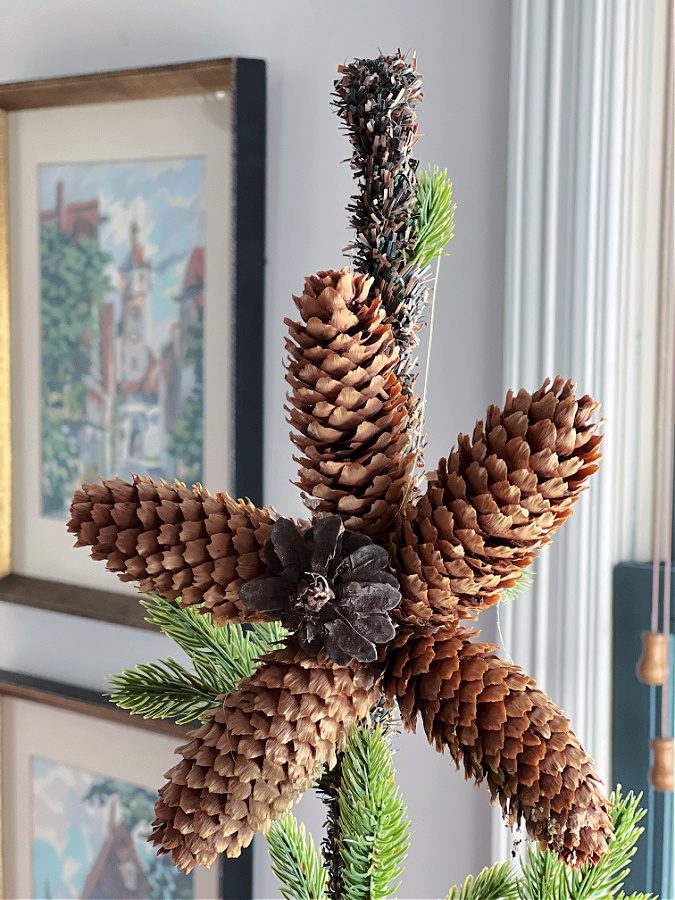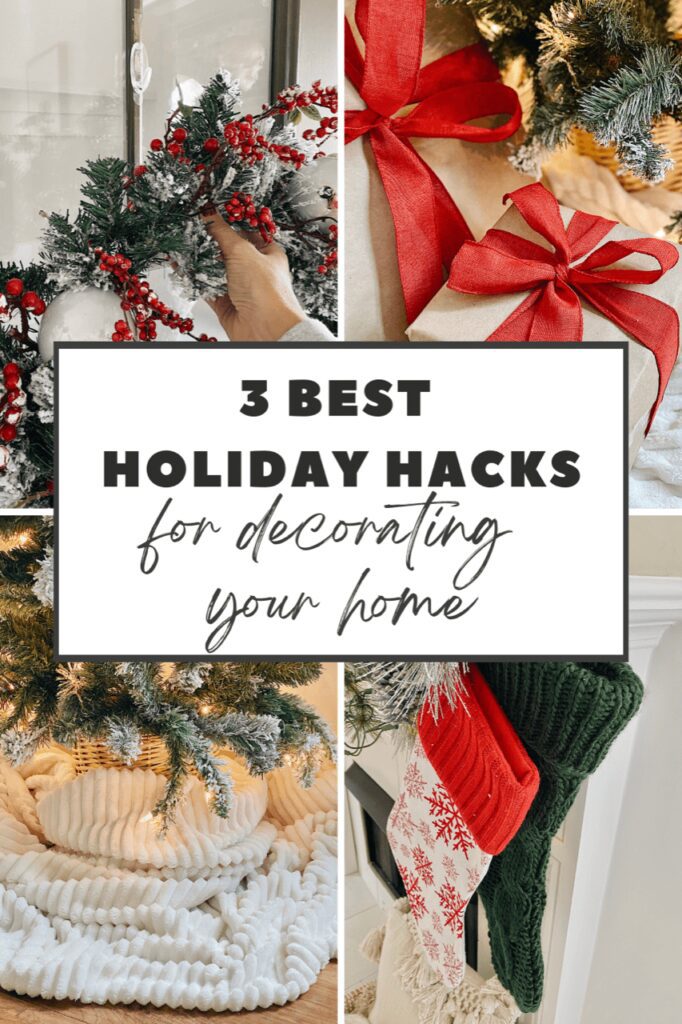 What are YOU loving this week?
Let us know in the comments!
xoxo