Welcome Home Saturday — December Favorites! Ways to bring holiday cheer to your home through decorating, DIY and holiday gift ideas!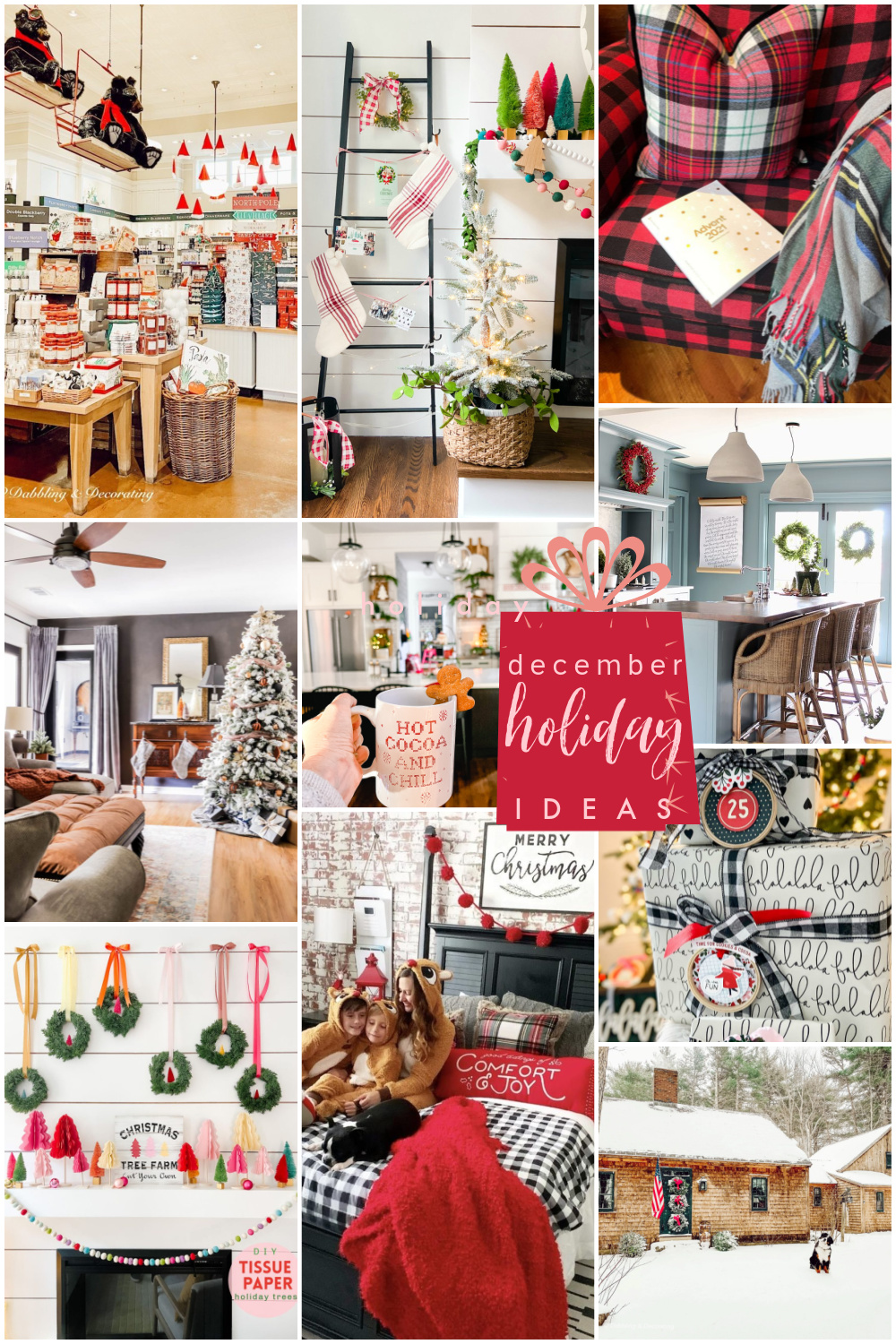 Welcome Home Saturday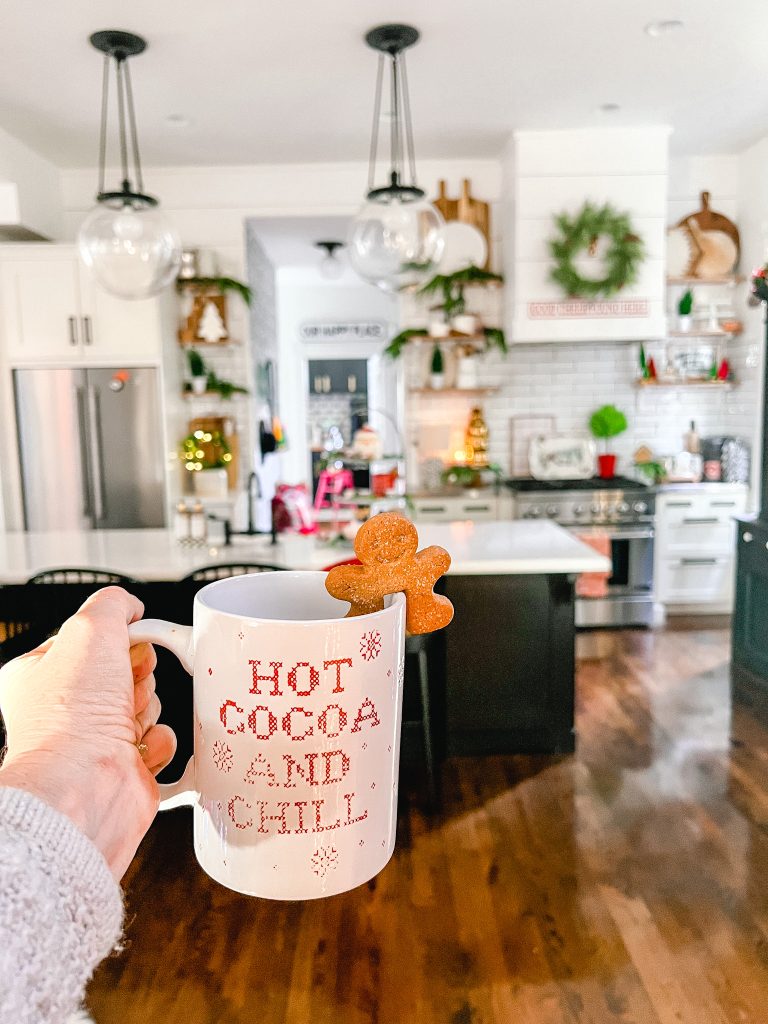 Hi friends! Can you believe it's December already? Have you started Christmas shopping? I have only bought a few things so far. It's harder when your kids get older and only want money or gift cards LOL! This month is whizzing by and I want it to slow down so I can savor the holiday season!
New Projects
This week I shared a couple fun holiday posts!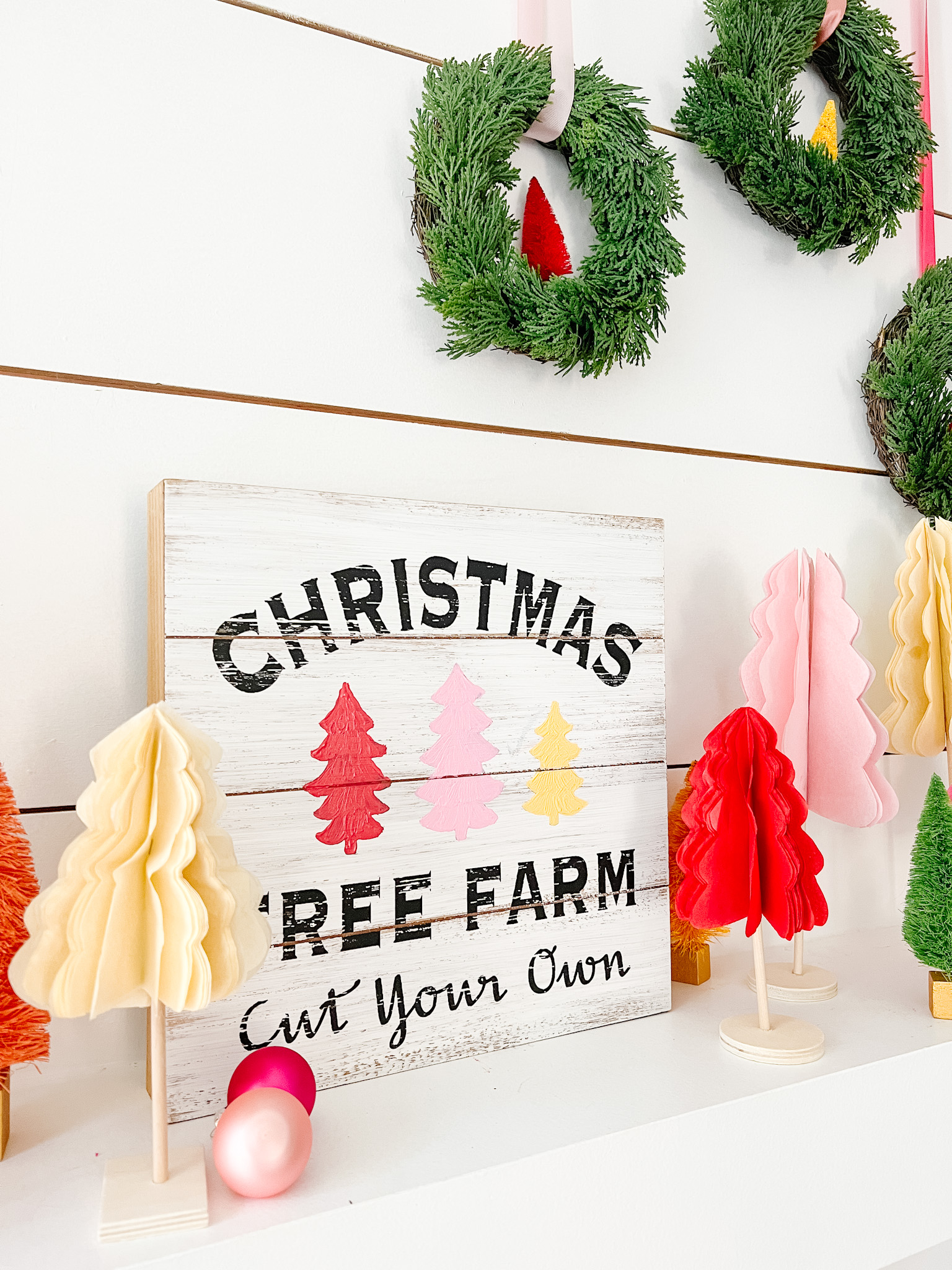 You only beed a few supplies to make these and they are so fun to create with your kids!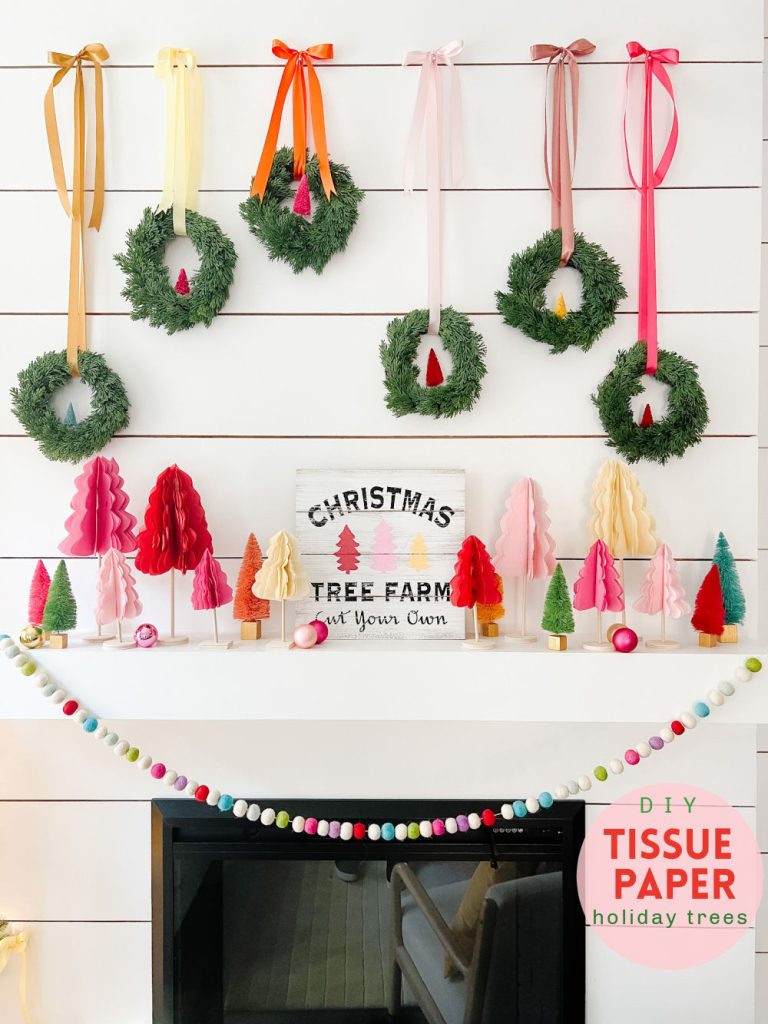 Aren't these tissue paper trees so cute? And the best part is they cost only pennies to make and you can make them in ANY color!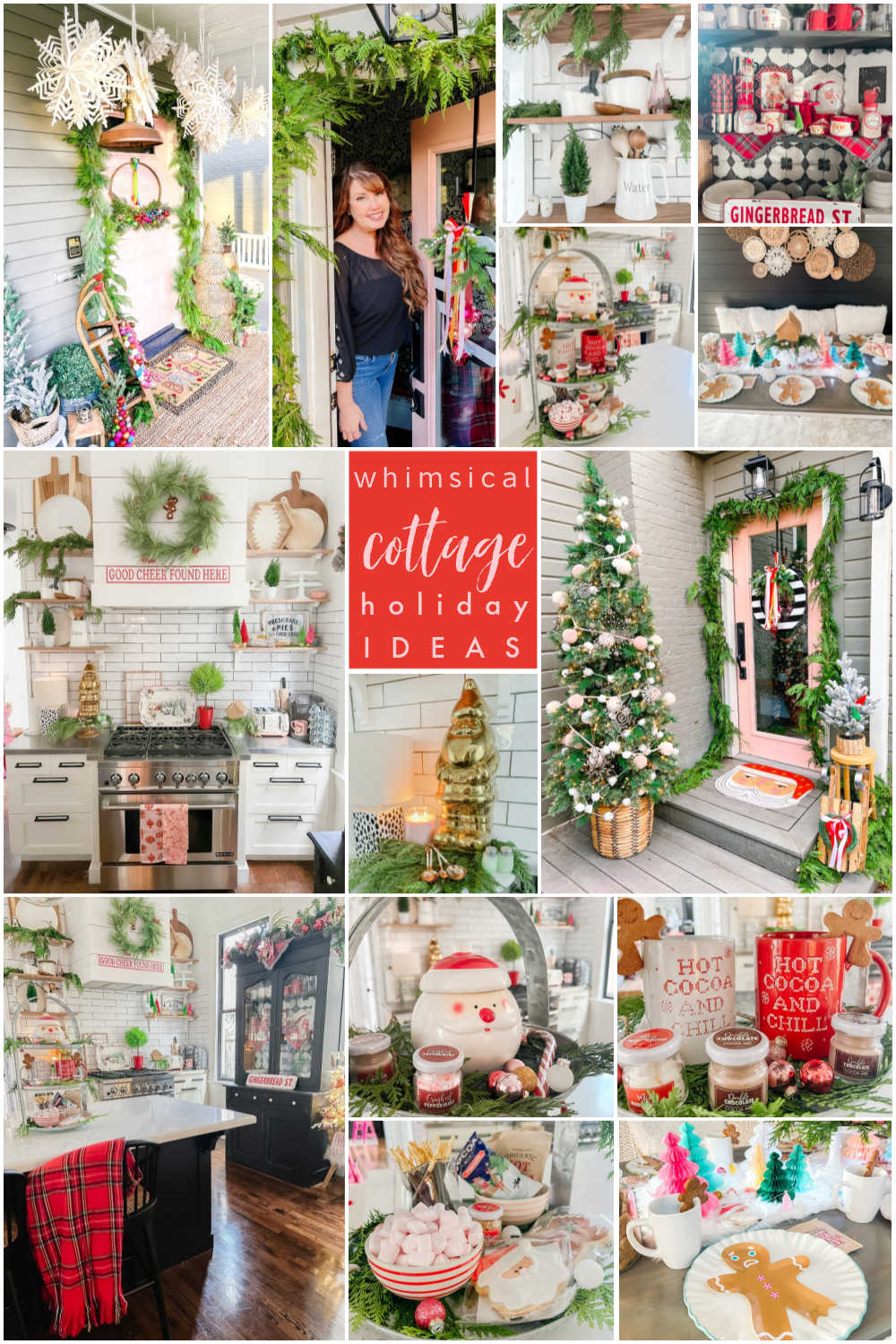 I also shared our front porch, back porch, dining room and kitchen all dressed up for Christmas! Along with a cute hot coca station and our annual gingerbread house party table!
More Holiday Ideas
Here are a few other holiday ideas that you might like!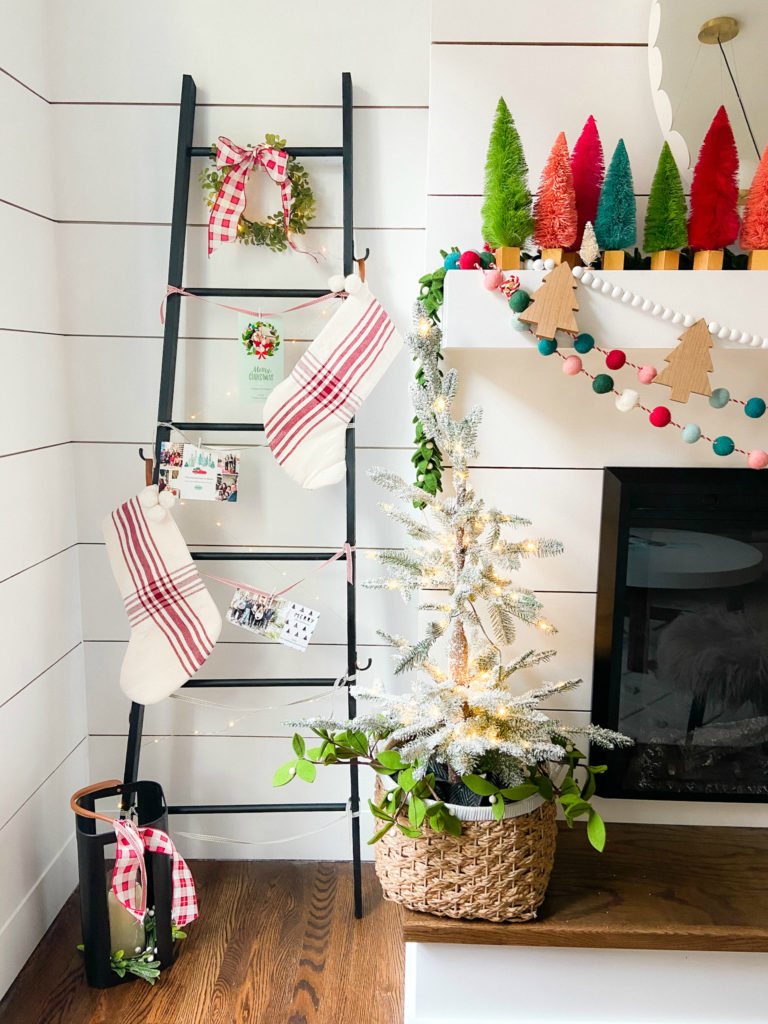 Looking for a cute way to display your holiday cards? Make this ladder. I also use it as a blanket ladder during the rest of the year!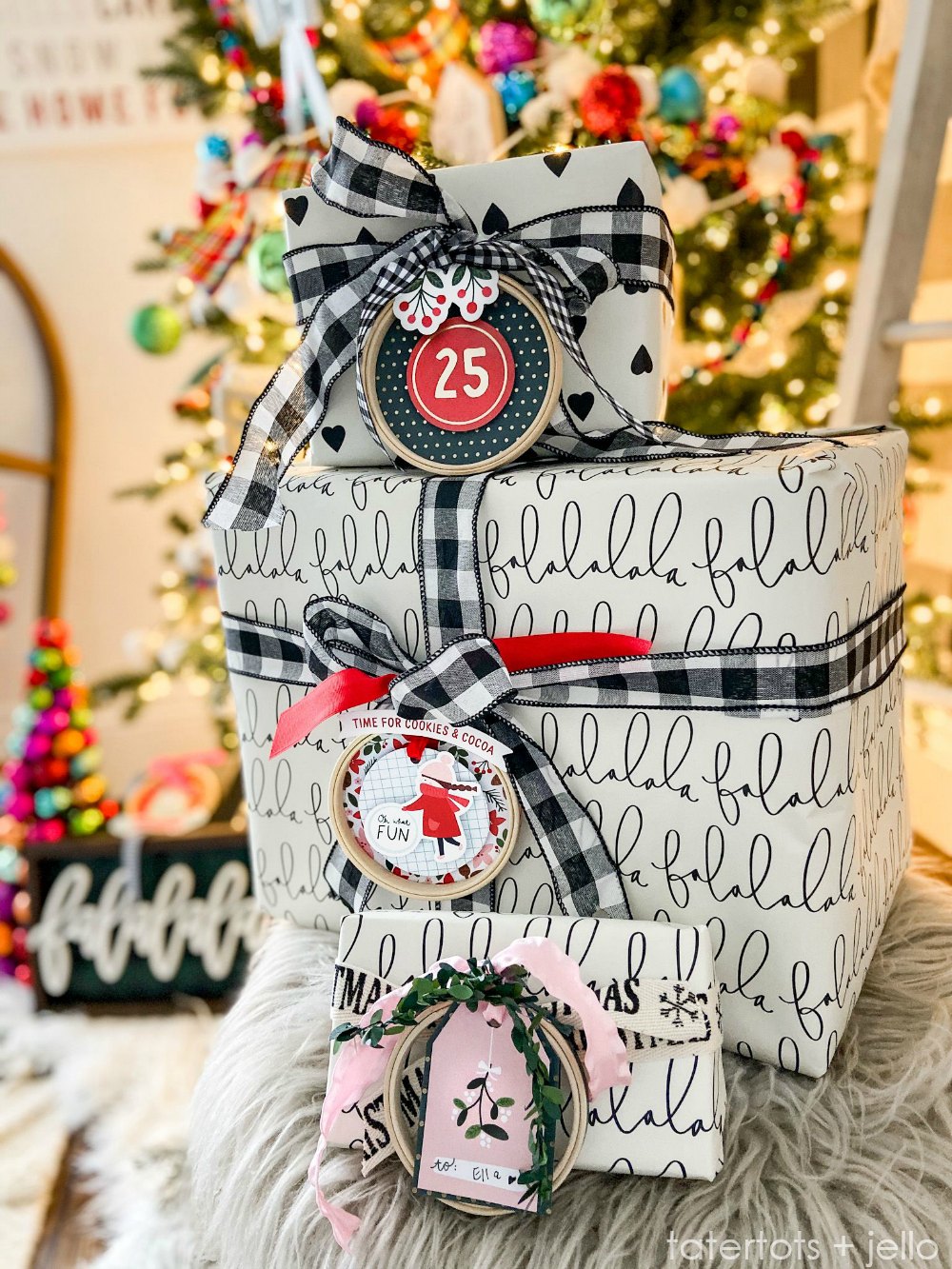 Instead of using a regular tag, try making these adorable embroidery hoop holiday gift toppers! They can be used as ornaments for years to come!
Welcome Dabbling and Decorating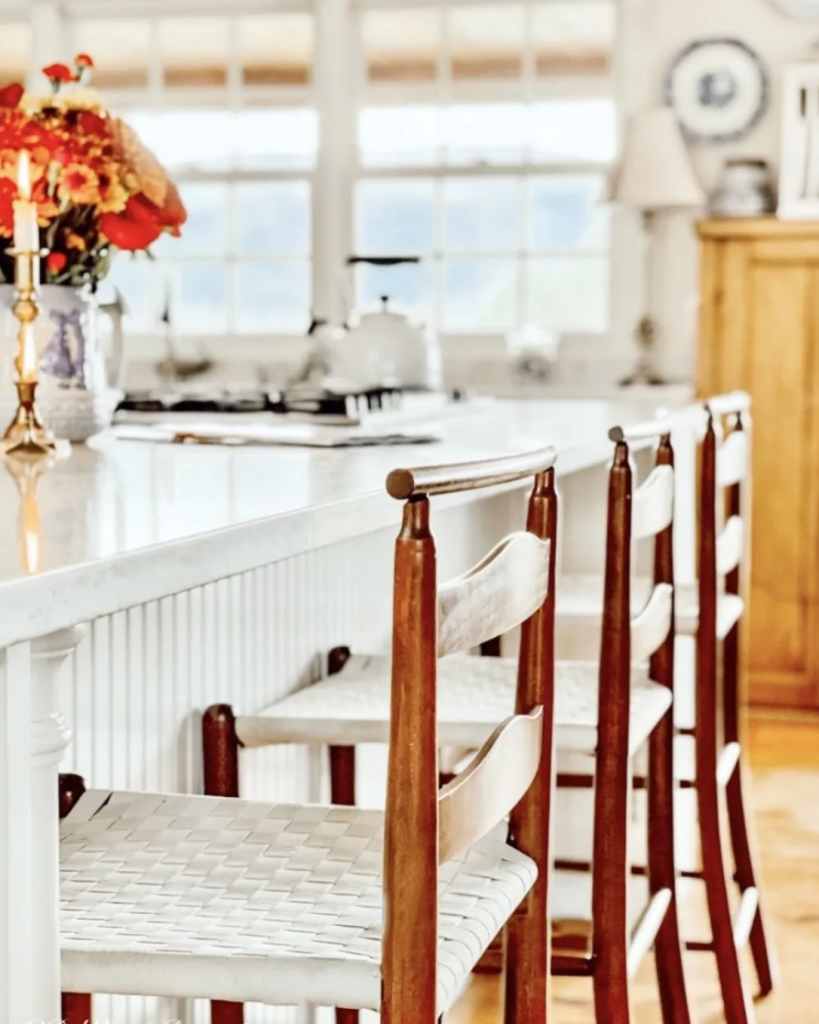 This week I am thrilled to welcome Anne from Dabbling and Decorating! Anne shares vintage finds and beautiful decorating ideas. She has houses in Maine and Vermont – two of my favorite places!! I love her farmhouse kitchen with so many beautiful vintage finds!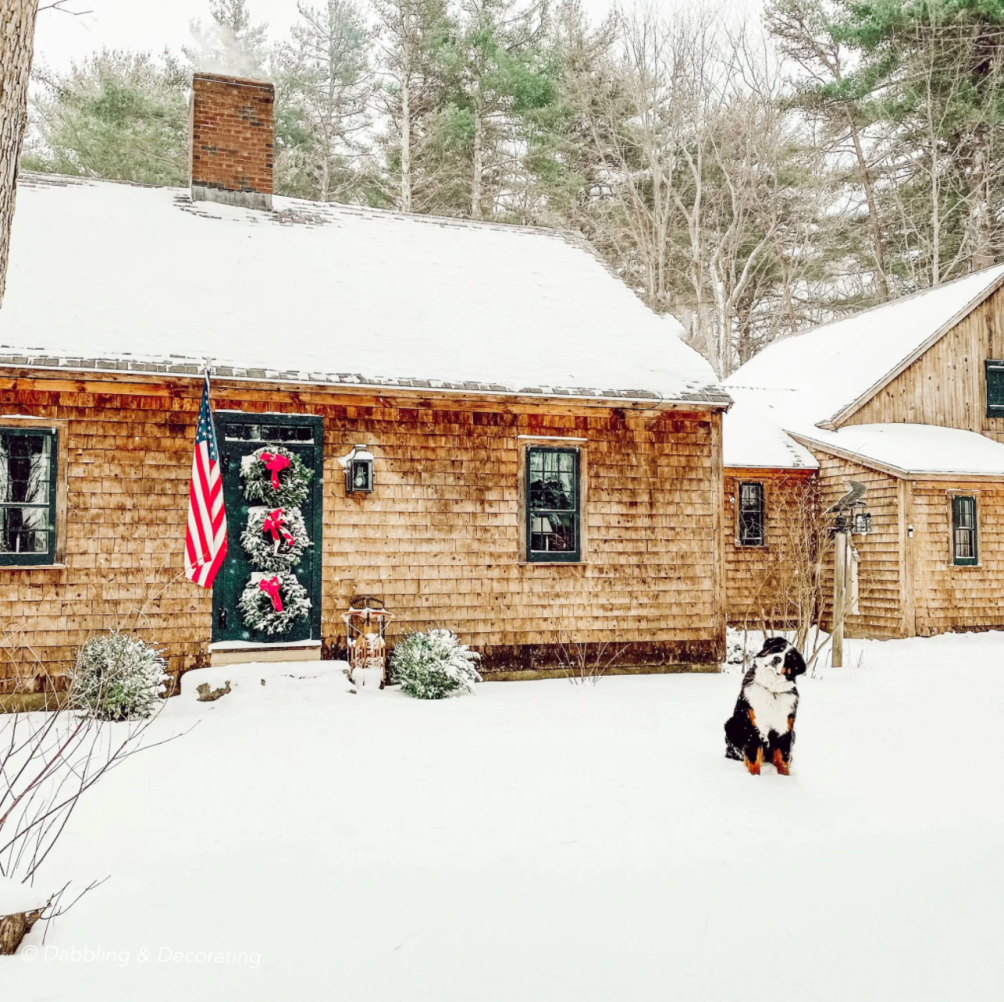 I love Anne's tradition of Triple Christmas Wreaths! So pretty!! Be sure to follow Anne @dabbling_and_decorating on Instagram to see all of her awesome ideas!
Welcome Home Saturday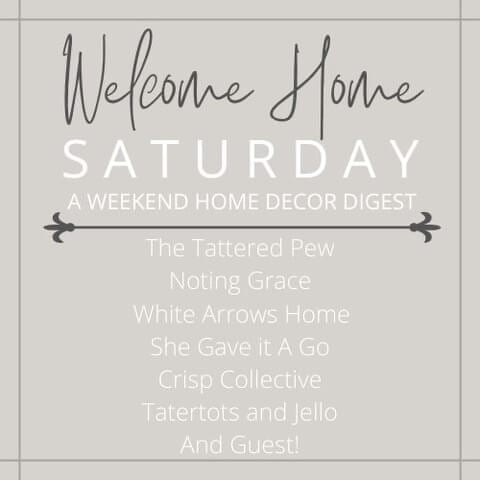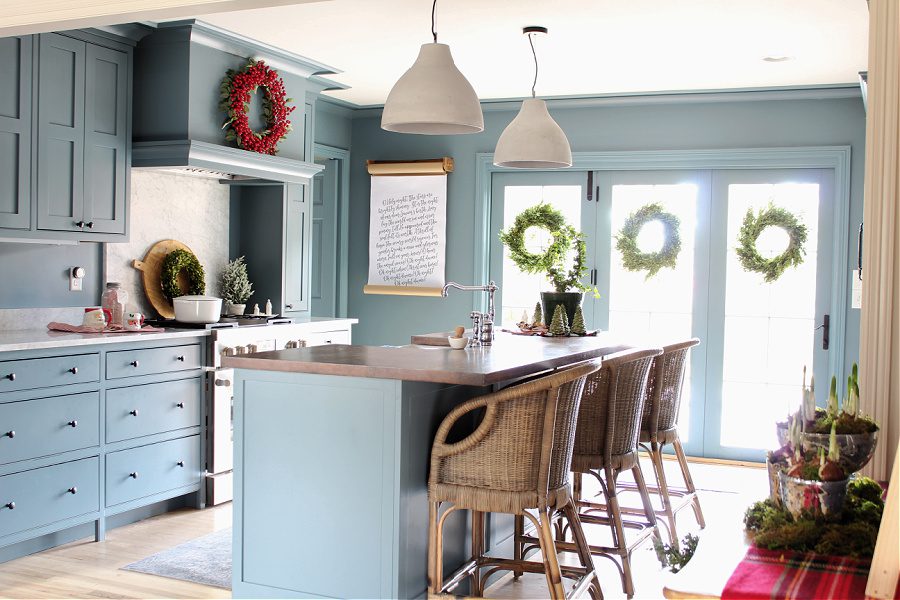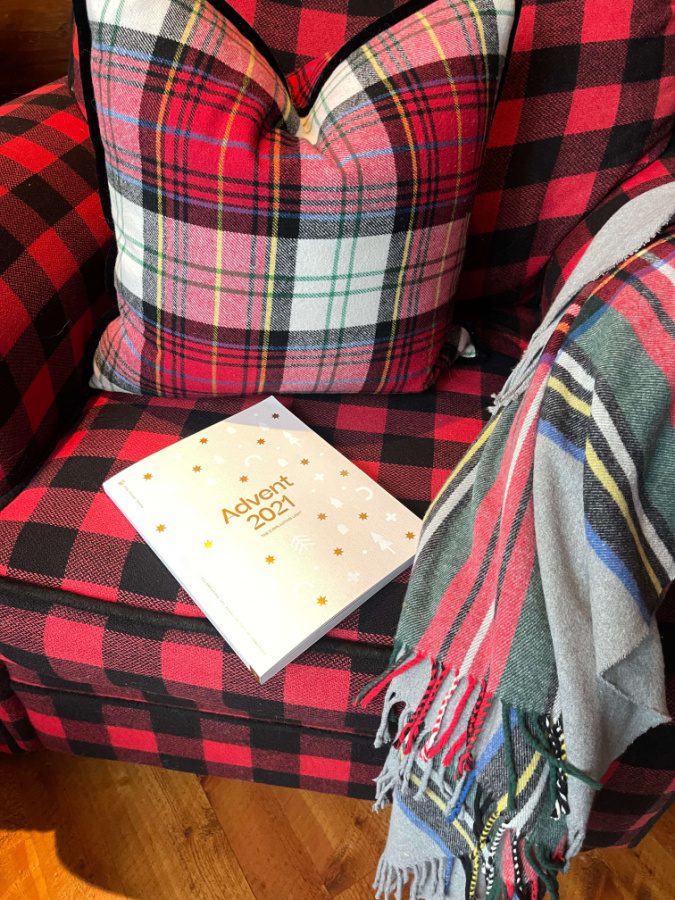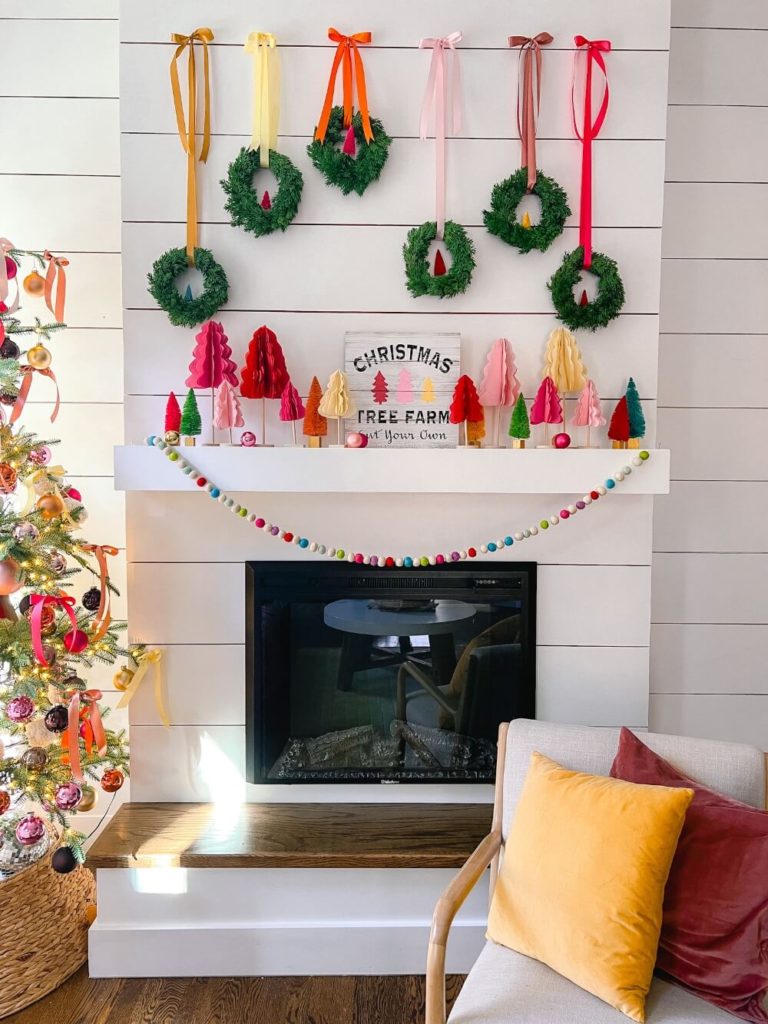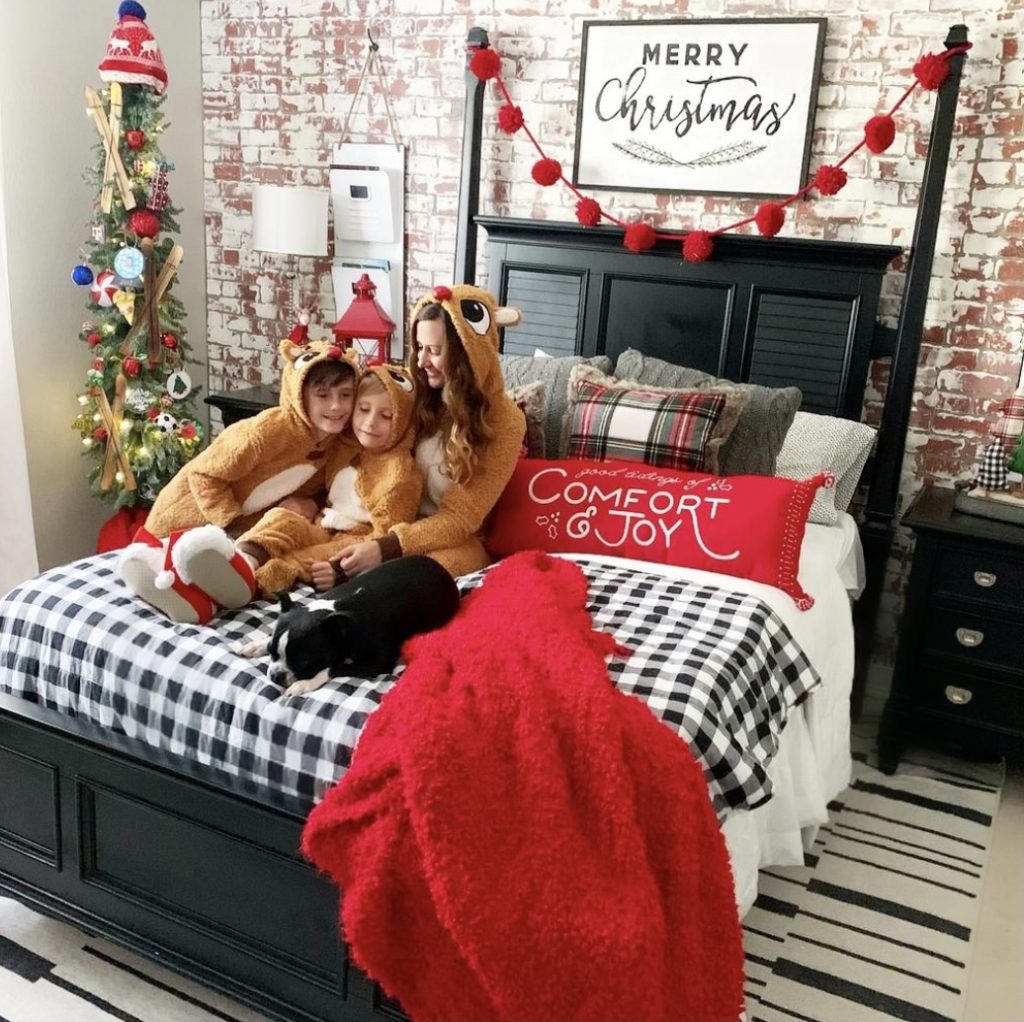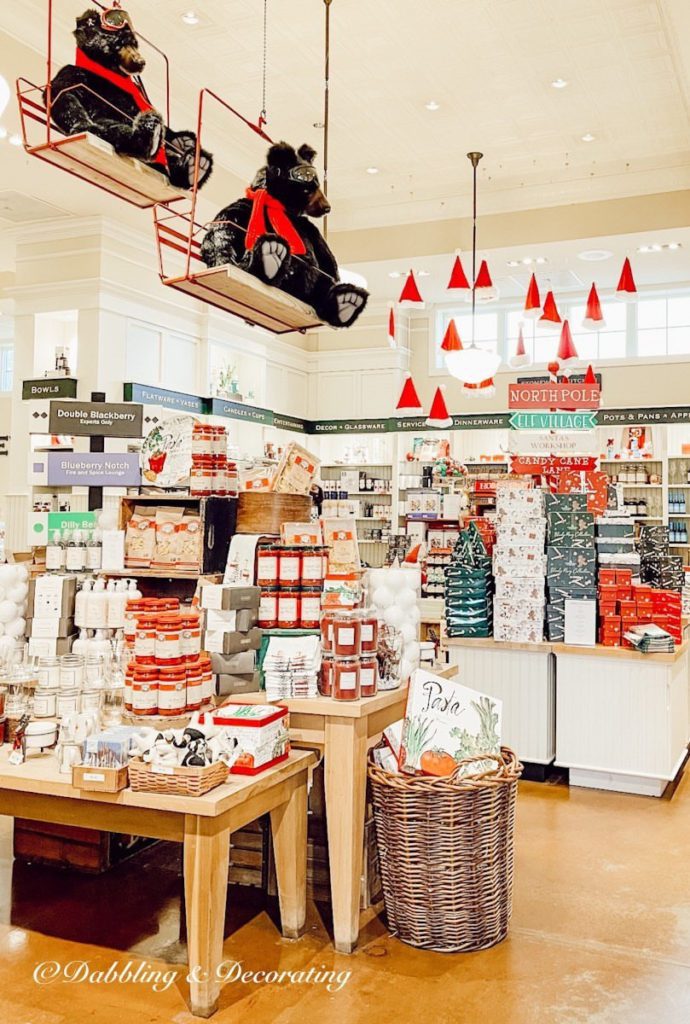 What are YOU loving this week?
Share it with us in the comments!
xoxo