DIY Holiday Card Display Ladder. Build this simple ladder to display cards and stockings this holiday season!
This post is sponsored by Walmart Photo. All opinions are 100% my own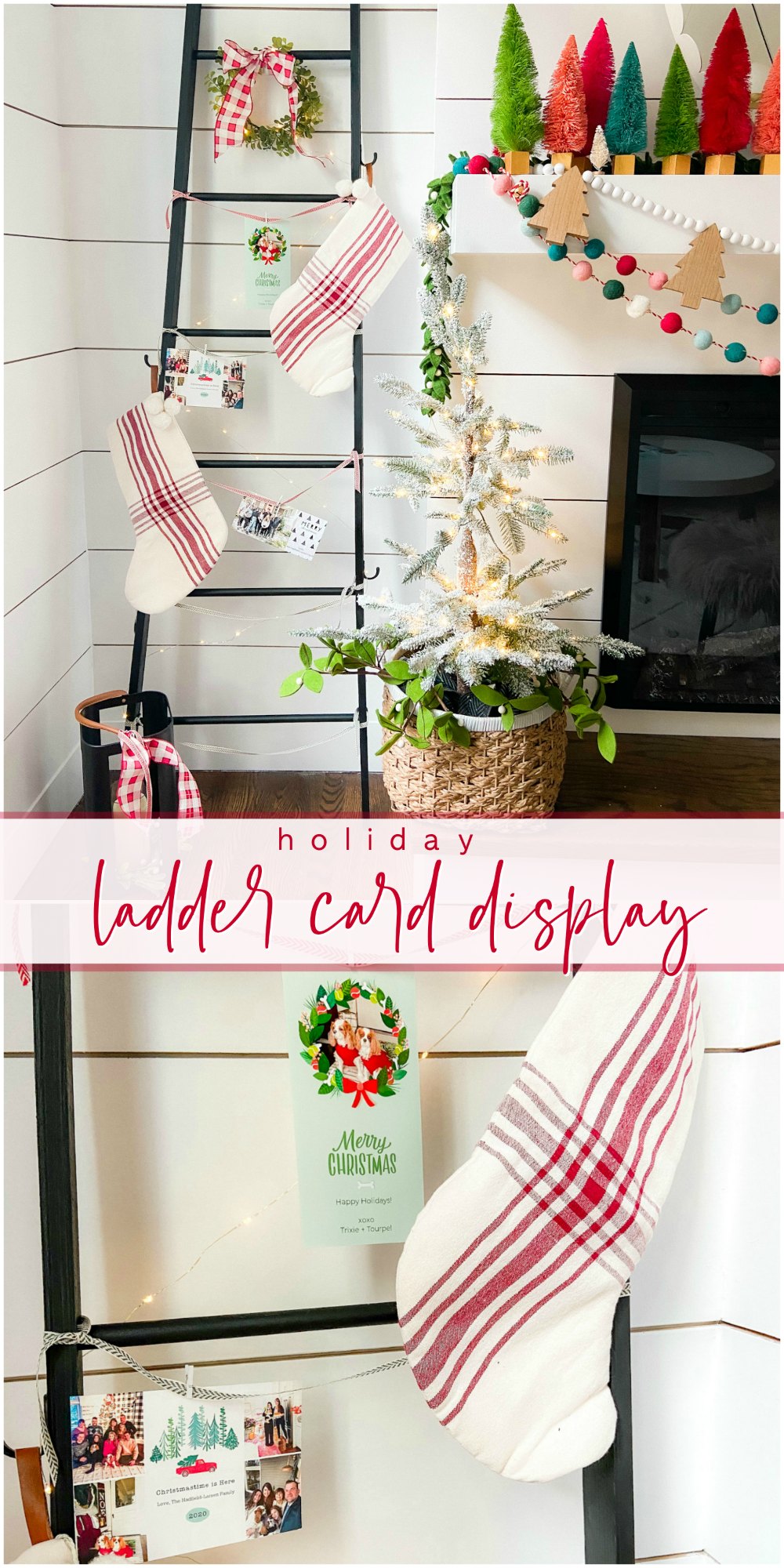 DIY Holiday Card Display Ladder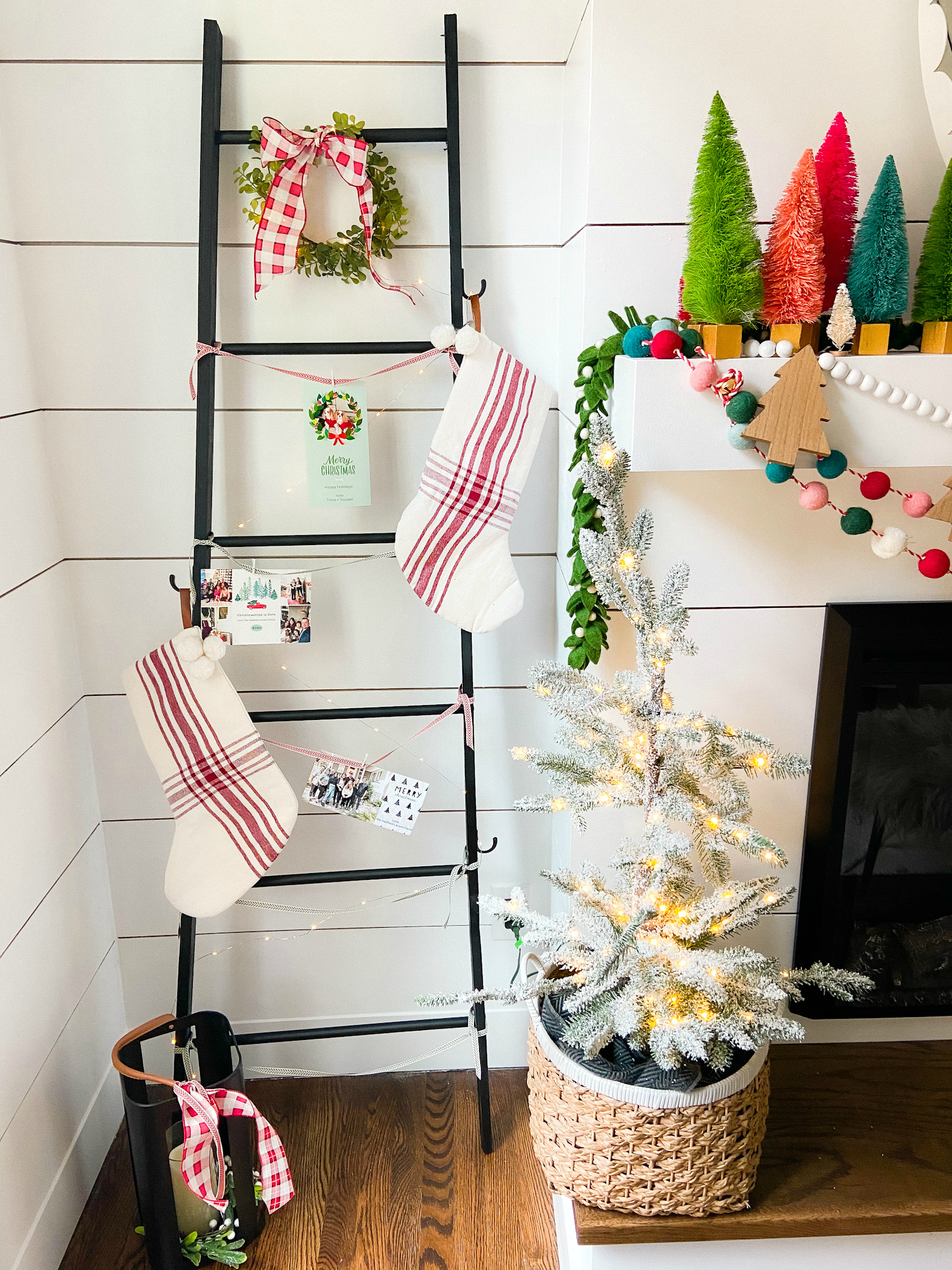 One of my FAVORITE things about the holidays is giving and receiving holiday cards! I love coming home each day to a mailbox full of cards from friends near and far.Each night I read the cards and letters to my kids at dinner so they can see what our friends have been doing that year! We live away from friends that I grew up with and our families so sending holiday cards is our main way of keeping up with our friends and family! I keep all of the cards we get each year in a special photo album and it's fun to look through all of the holiday photos we've received throughout the years!
Display Holiday Cards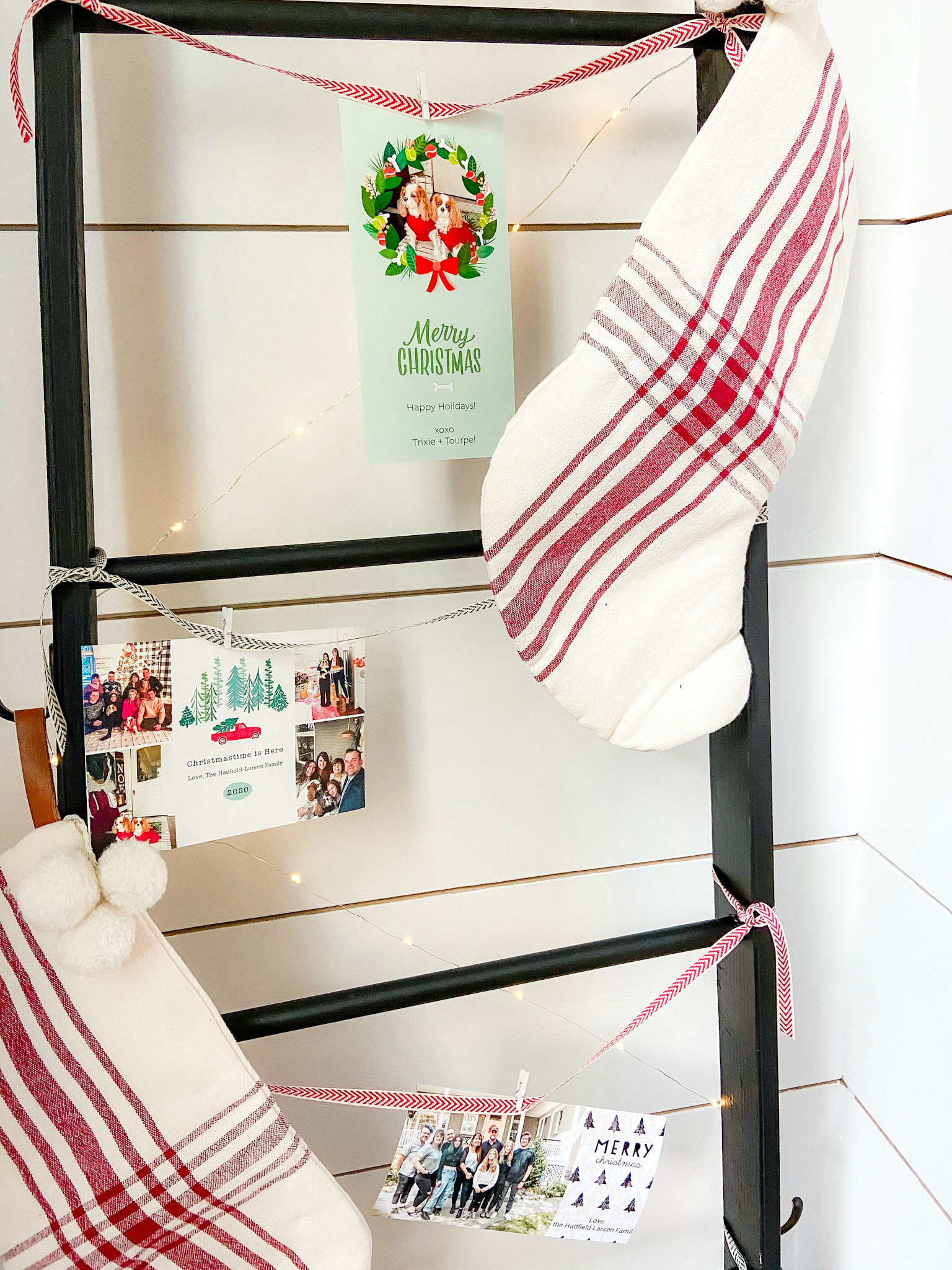 I make a point of always displaying our holiday cards in a special way. This year I created an easy DIY ladder that is perfect for displaying cards. I can't wait to send ours out!
Holiday Card Display Ladder Can Be Used Anywhere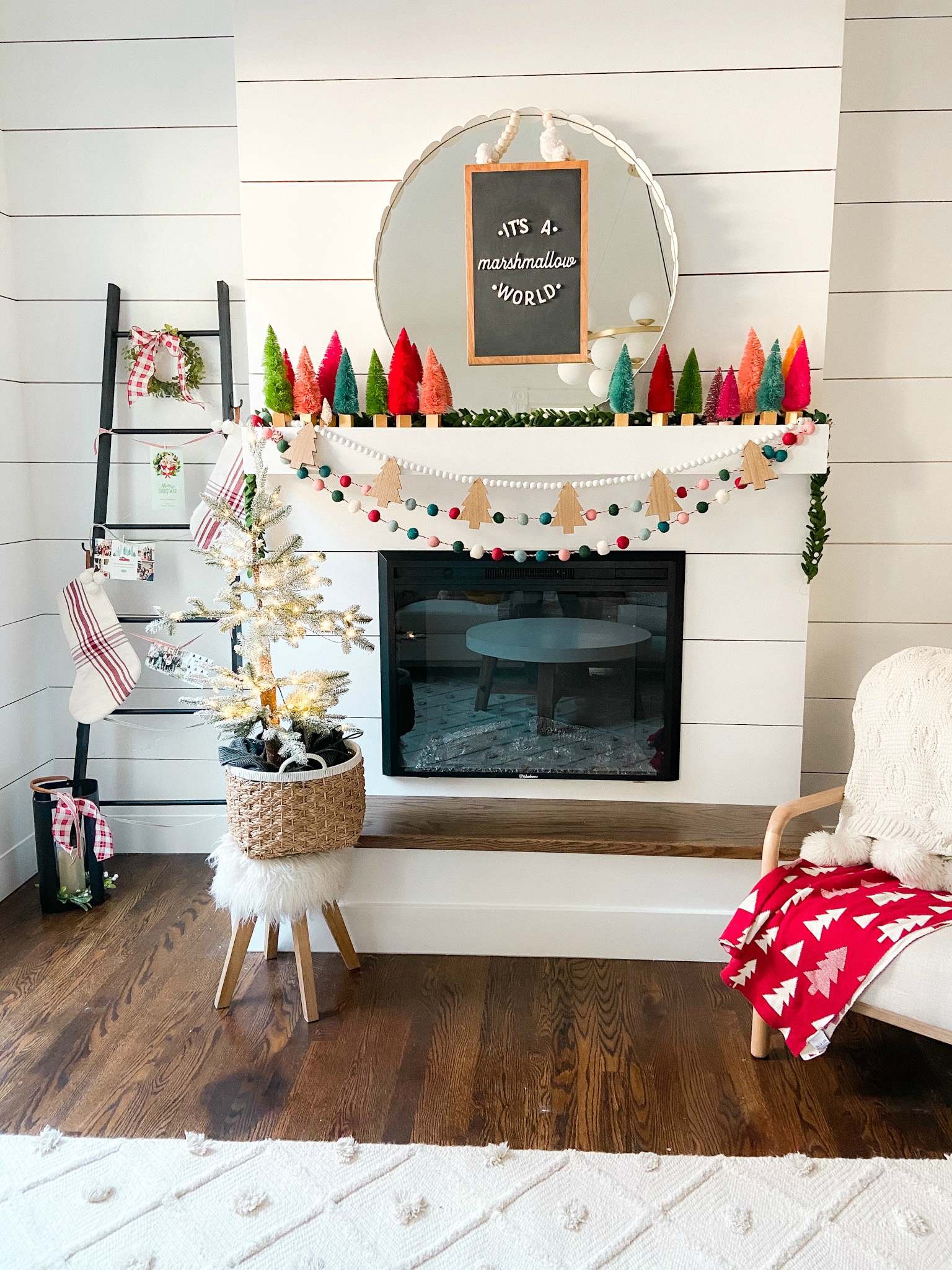 One of the things I love most about this card display ladder is that it can be used anywhere. You don't need a fireplace to use this ladder. Just lean it against any wall in your home and instantly that area becomes a festive holiday focal point.
Easy Card Printing Options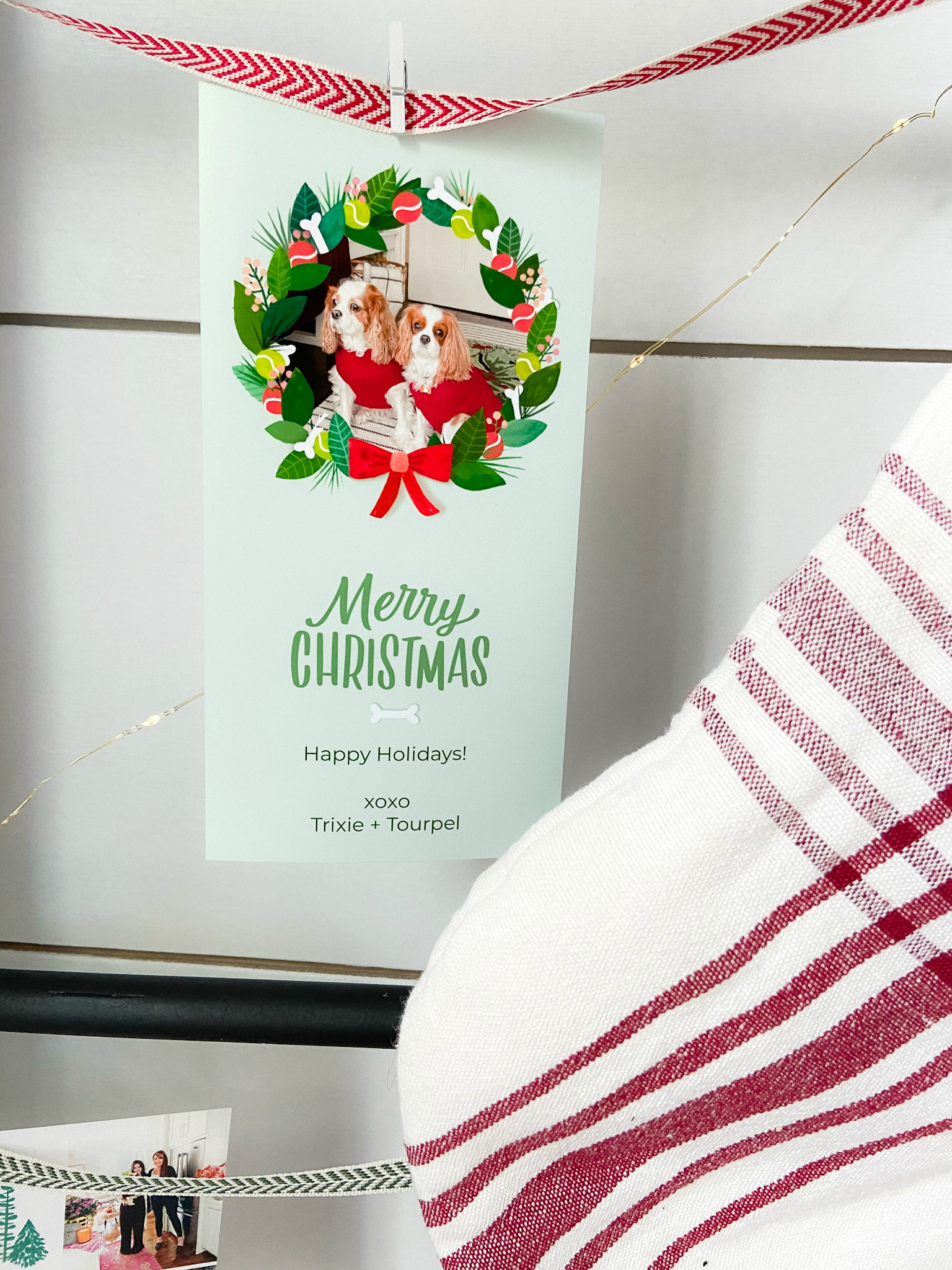 As a working mom the holidays are my busiest time of year. Sometimes I run out of time when it comes to ordering my holiday cards. Luckily I discovered Walmart Photo to make ordering cards so easy and fast. There are literally hundreds of card options in all kinds of different finishes and layouts. I ordered three different cards to show you how easy it is! One with our dogs — Dog Bone Christmas Wreath. One family photo — Forest of Christmas and one with four pictures — Red Farm Truck Rustic Photo Collage.
Pick a Design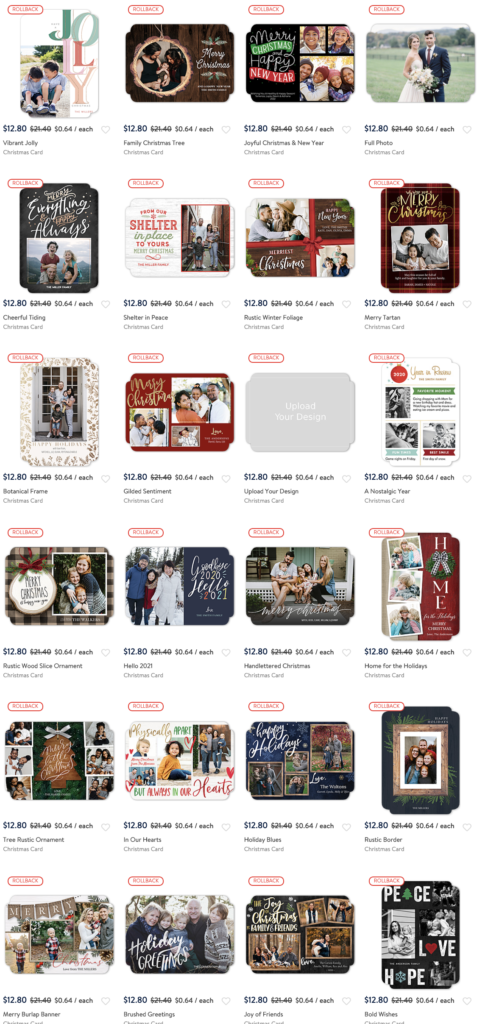 Simply hop over to Walmart Photo and select "Christmas and Holiday Cards". Then scroll through all of the cute designs to find one that fits your photos. You can choose a card with one photo or there are also cards with several photos, even ones that have photos on the back too. You can also choose what type of material you want your card printed on and the finish type of your card — glossy, matte or linen.
So Many Holiday Card Shapes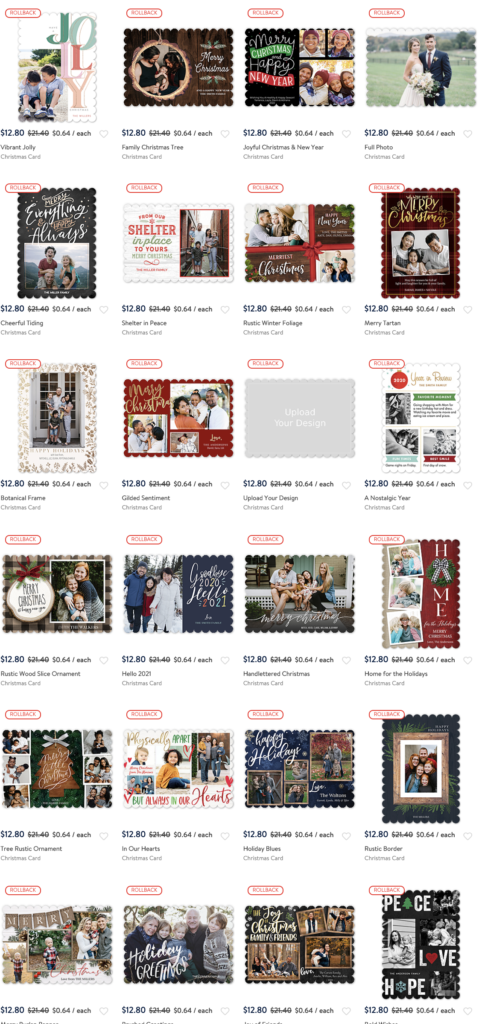 I love that you can choose the type of cards you want to search by shape and size. If you want an 5×8 card you can search for that. If you want a scalloped card you can search designs for that shape.
Customize Your Card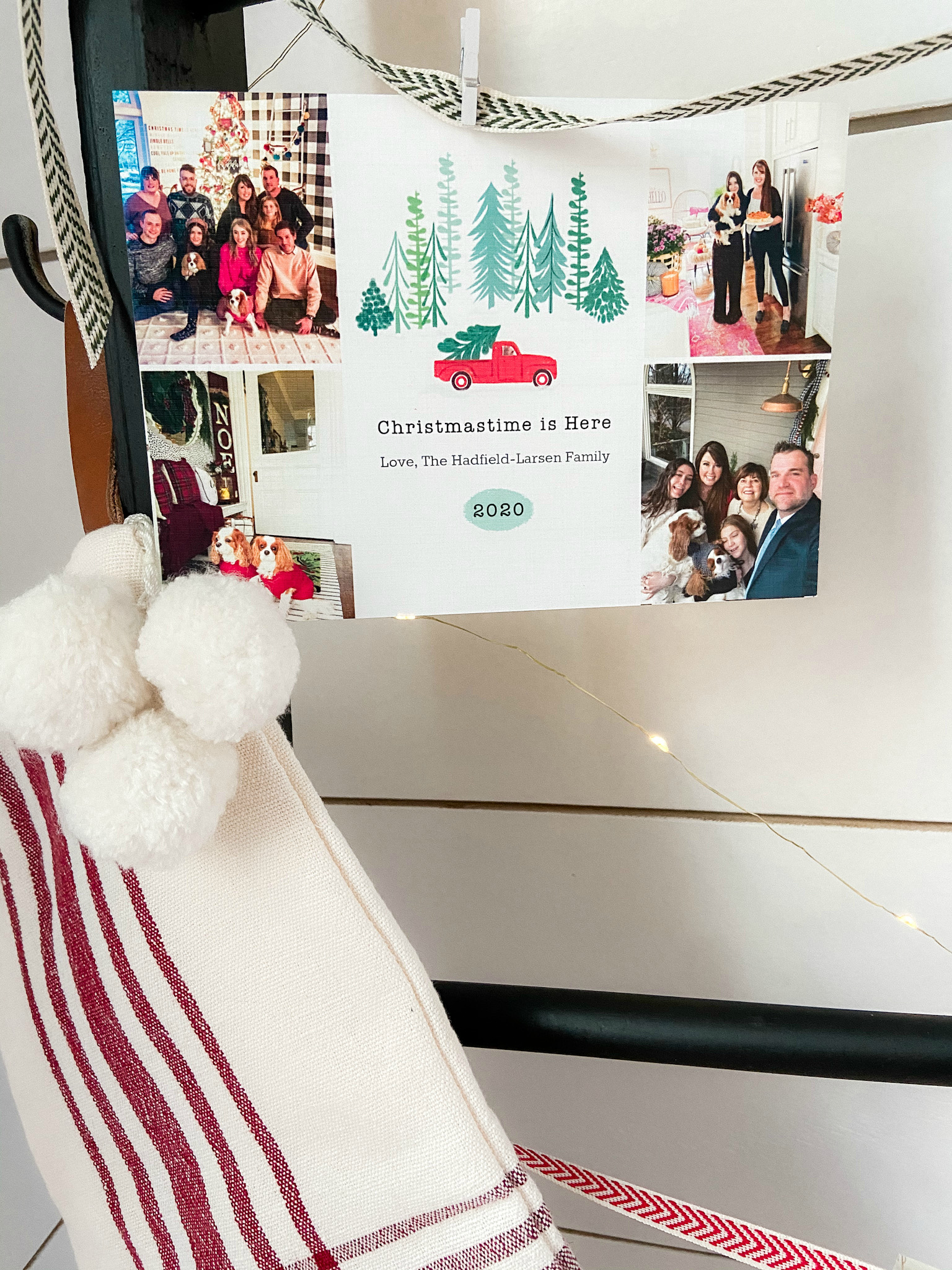 Once you pick the design and layout, you click on "Create Now" to go over to Walmart Photo's online editor where you upload the photos you want to use and add text in the font you like.
Choose Pick Up Options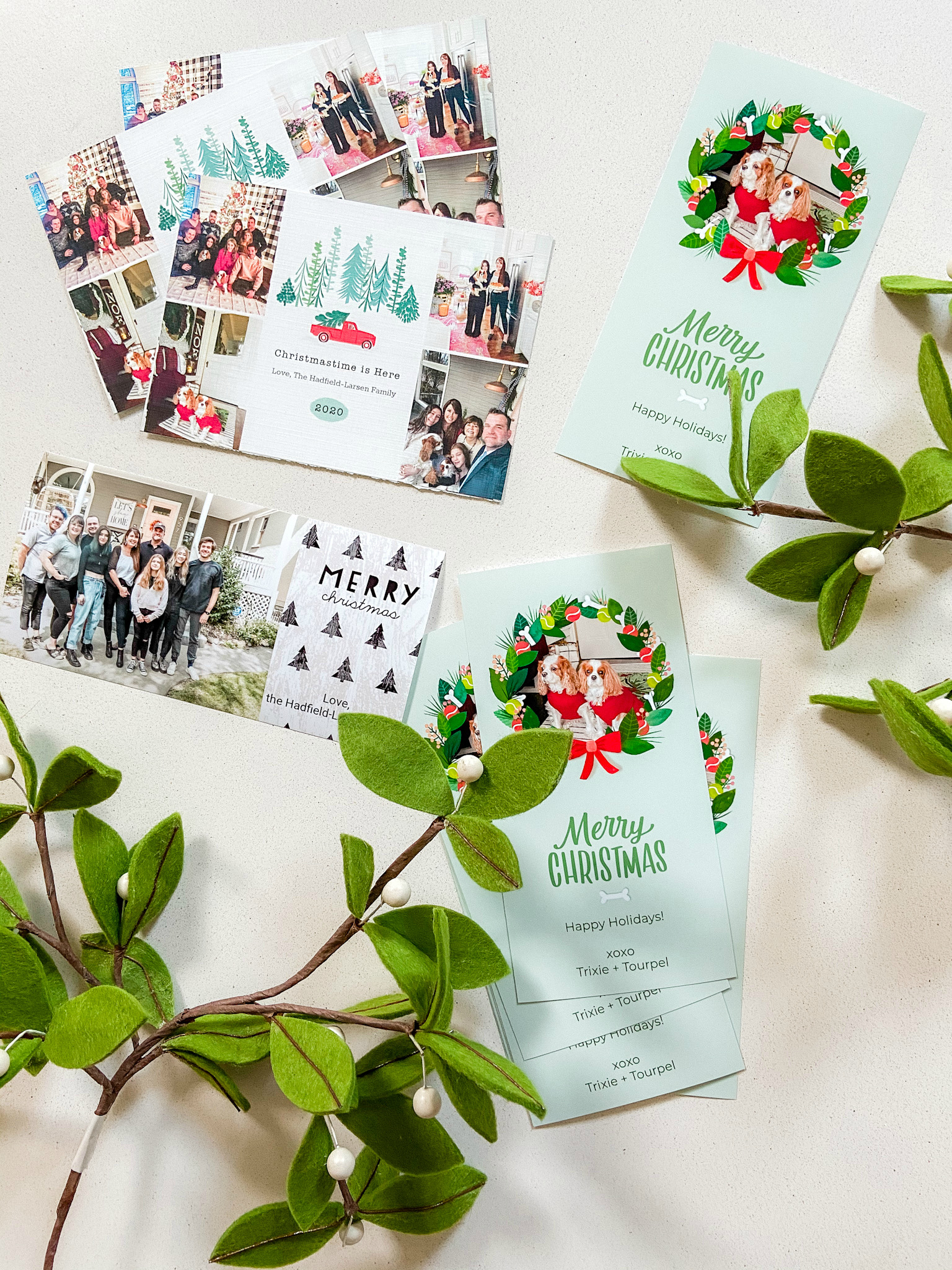 Ok as busy moms I know you can relate to this. When I need my cards fast I can have certain ones printed in ONE HOUR! Yes for real. If you have a time crunch just pick this option. There is also a SAME DAY pick up option as well as an option to have them sent right to your home. This is also a great option and will save you the time of going over to pick up your cards.
Make a DIY Ladder Holiday Card Display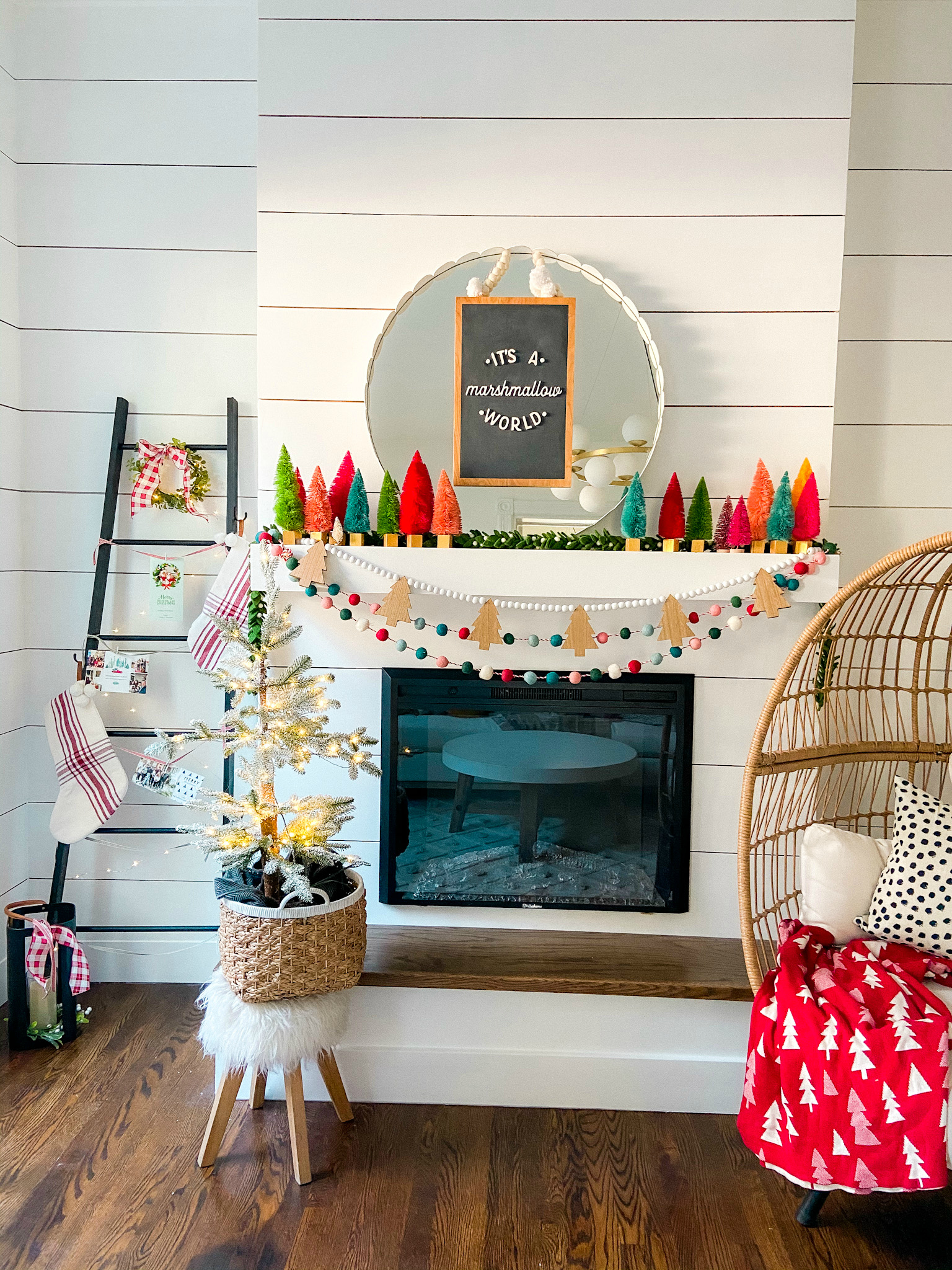 Start with two 1/4 pieces of lumber. Cut them to length. My ladder is 6 feet high.
2. Use dowels for the rungs. Decide how wide you want your ladder. I decided to have the ladder get narrower on top so I cut each rung 1/4 inch shorter in length than the last one so it would gradually get narrower at the top. You can cut your rungs the same width and have your ladder look squarer if you want. The top rung of my ladder is 14 inches across and the bottom one is 23 inches. Each rung is 1.5 inches wider than the last.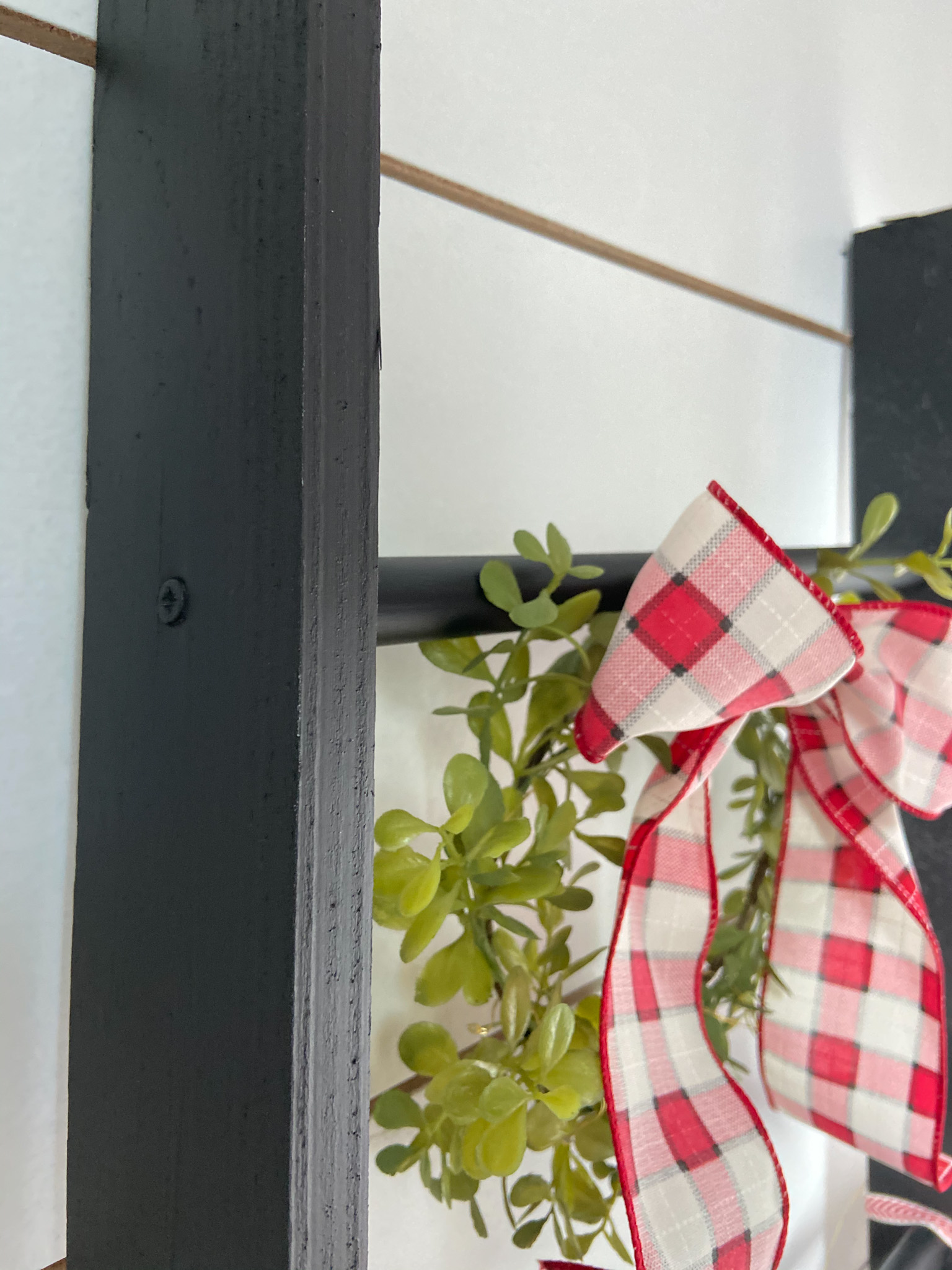 **a tip — use masking tape to mask off the depth you want to drill, that way you don't go all the way through the side of the board. You want to only drill through 1/4 of the depth of the board. That way the dowel will fit snugly into the groove, but you still have some board to screw the dowel to the outside of the board. This will make your ladder rungs sturdy.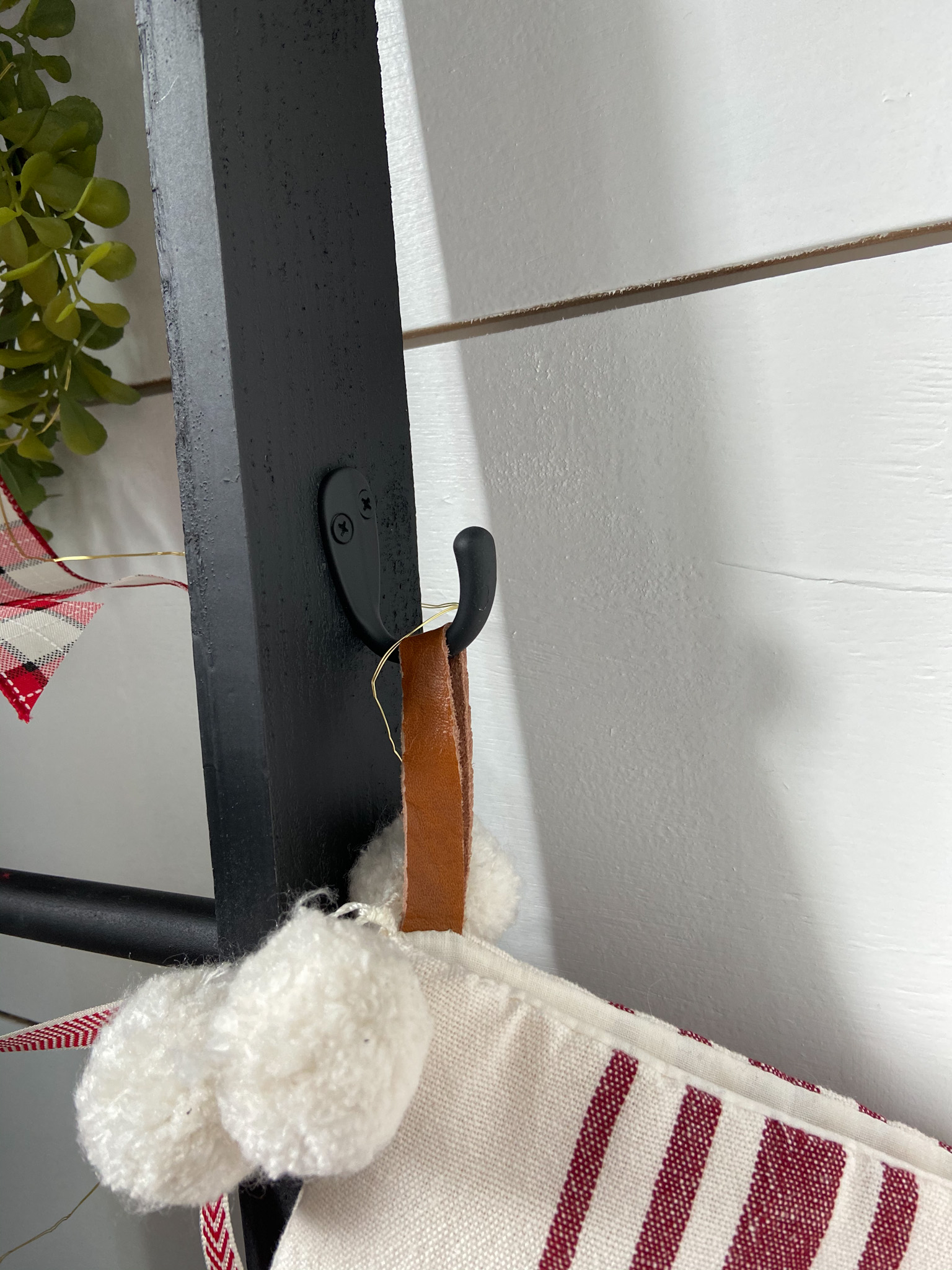 5. Drill out the round hole.
6. Screw the rod into the 1×4.
7. I added hooks on the sides where you can hang stockings if you want.
8. Spray paint the ladder whatever color you want – I painted mine black.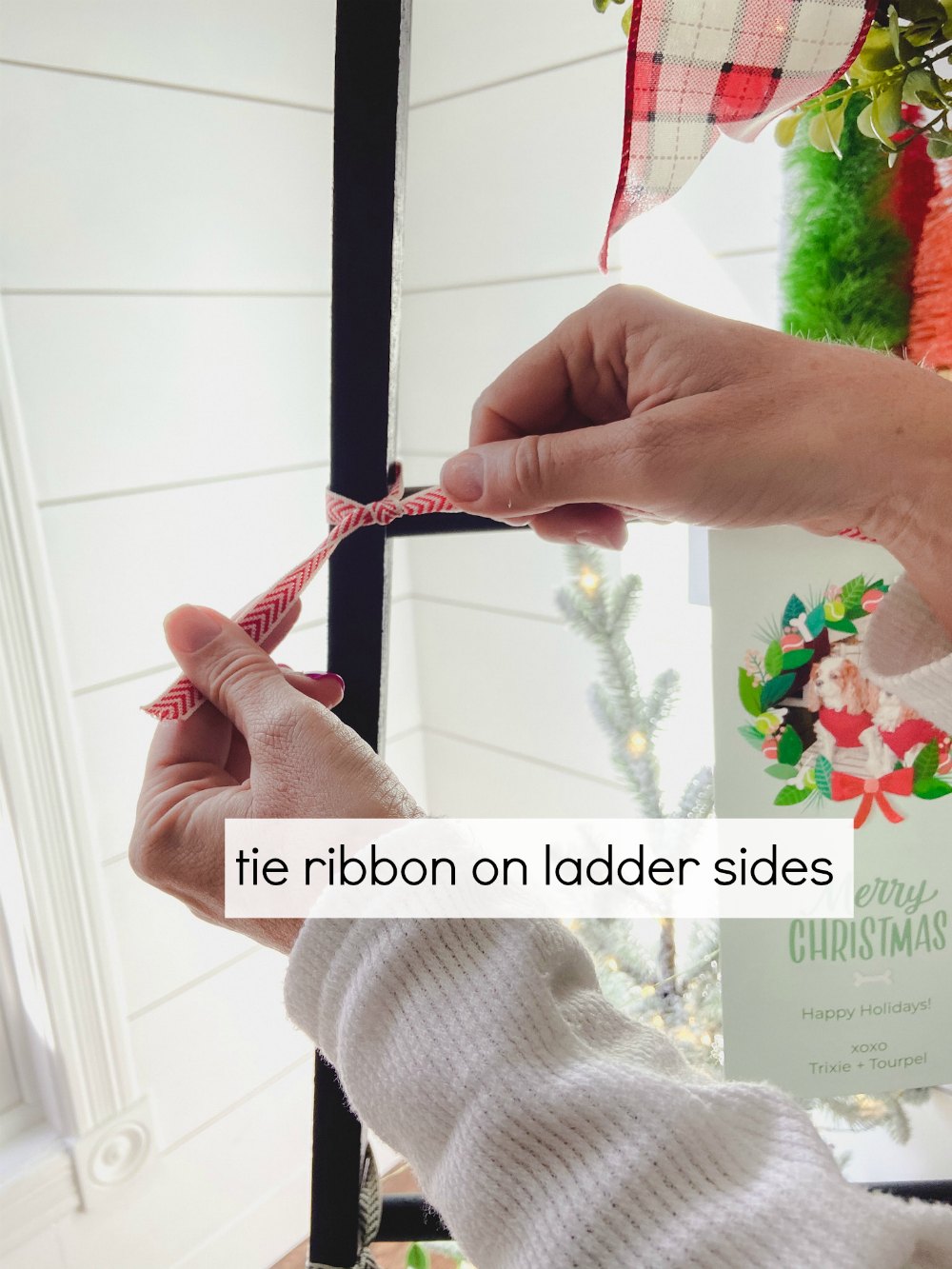 9. Add ribbon across each rung and hang your holiday cards on the ribbon with small clothespins.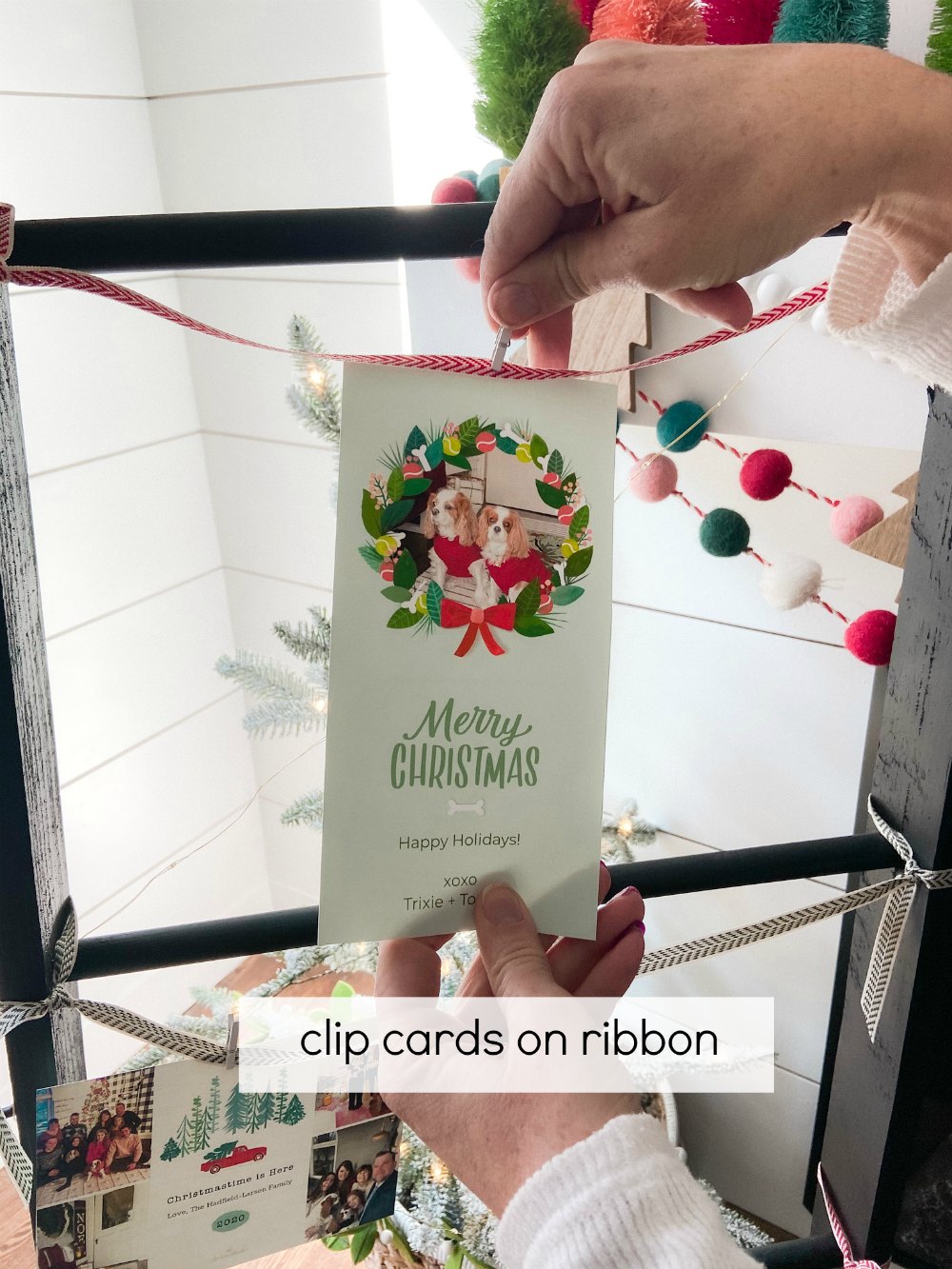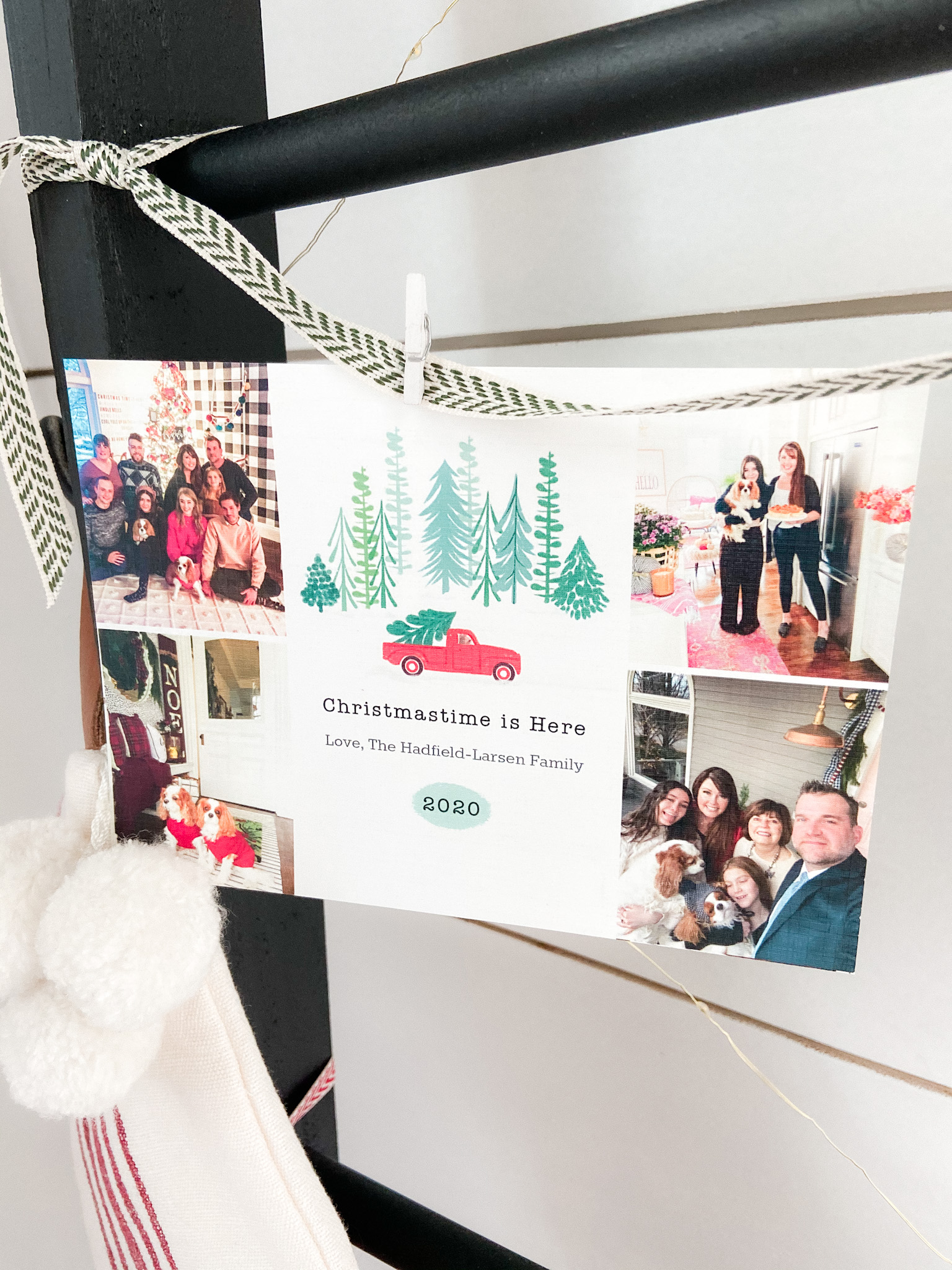 Add fairy lights by stringing lights diagonally across the rungs from the top to the bottom of the ladder!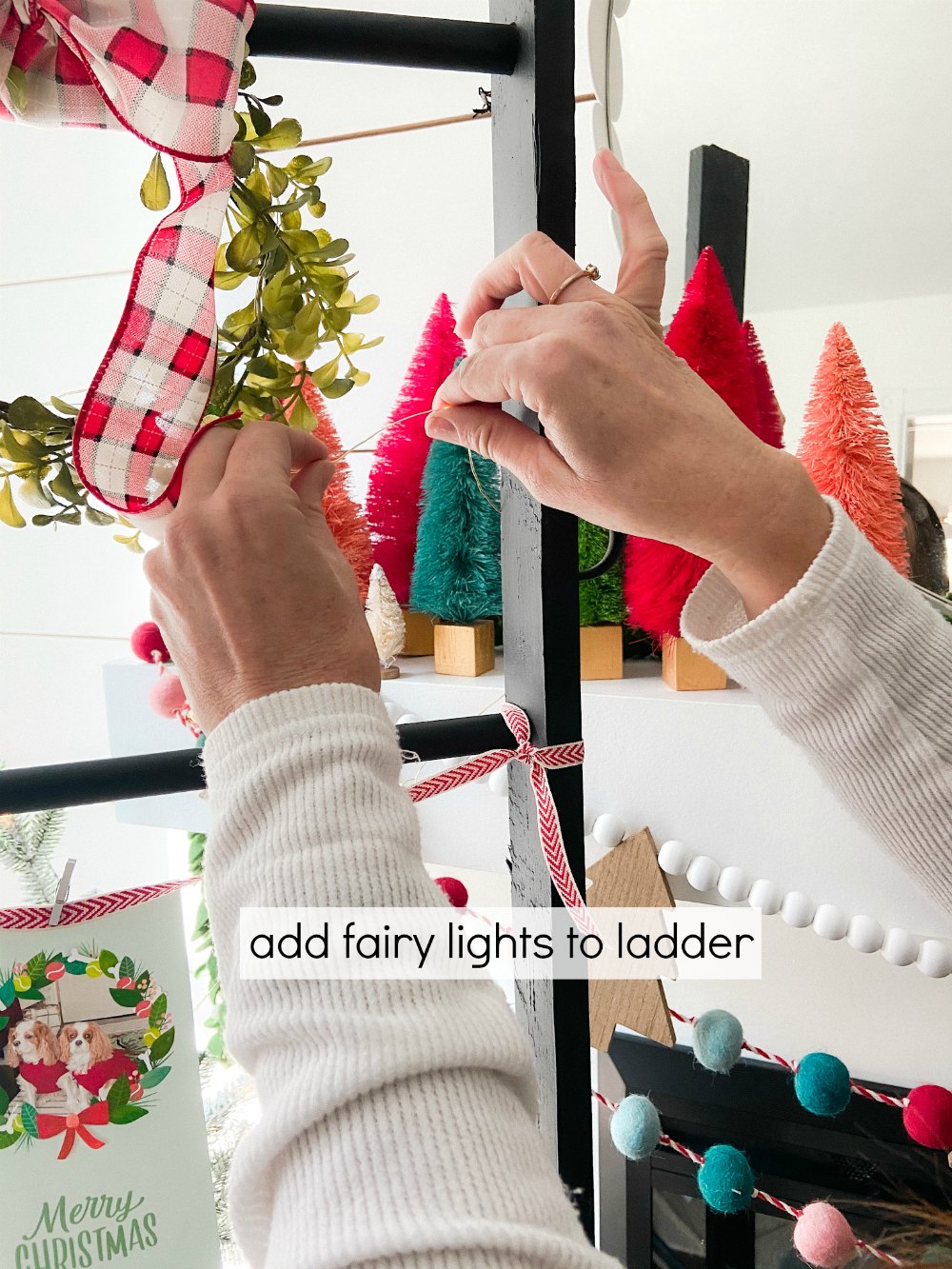 Share Your Holiday Cards!
Give Walmart Photo's printing service a try this year for your holiday cards! Tag me on Instagram at @tatertotsandjello and show me YOUR cards!! I would love to see them!
Follow Walmart's Photo on Pinterest to get cute card ideas!
xoxo