This is a sponsored conversation written by me on behalf of Savers. The opinions and text are all mine.
How to make Fall pillows out of thrifted sweaters! Repurpose old sweaters into new and vibrant pillow covers for your home this fall. This easy sewing tutorial shows you how!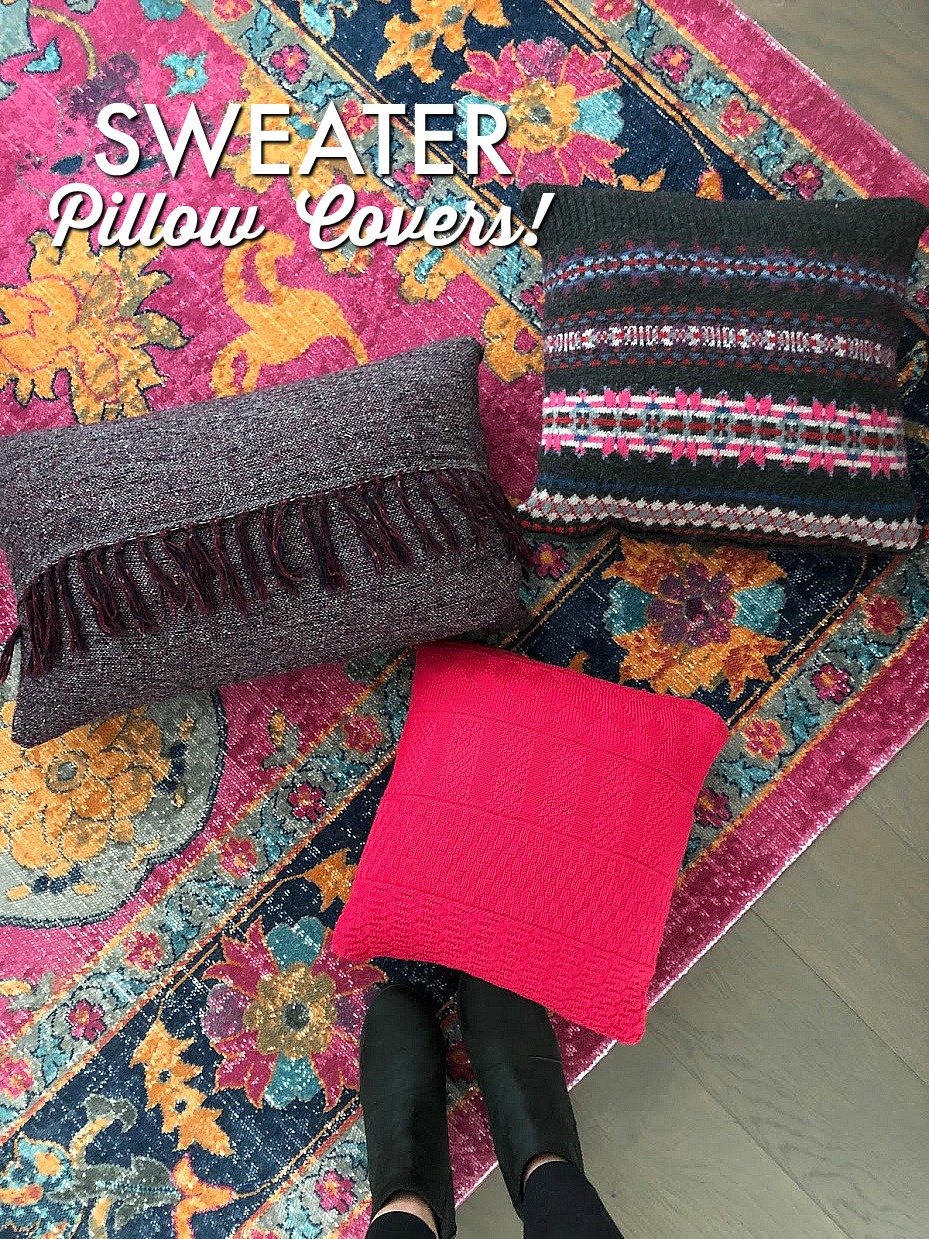 Make Sweater Pillows
Who else is excited for Fall!! It might be my FAVORITE time to decorate. I love the cooler weather, pumpkin spice everything and the vibrant fall colors. Fall gives me major inspiration to decorate! I have been bringing LOTS of color into our home over the past two years. One of my favorite colors right now is bright PINK. And while it might not seem like a fall color, let me assure you that you can bring ANY color in for fall and make it work!
I am giving away a $50 Savers gift card at the bottom of the post – be sure to enter!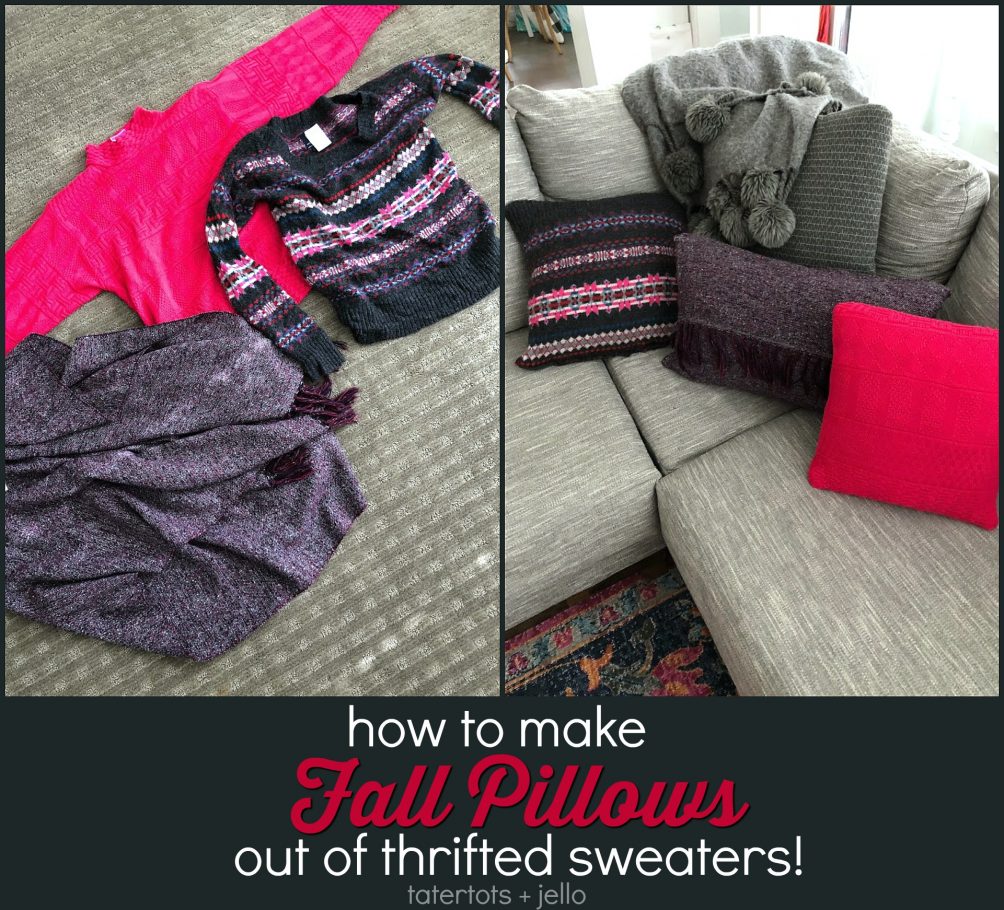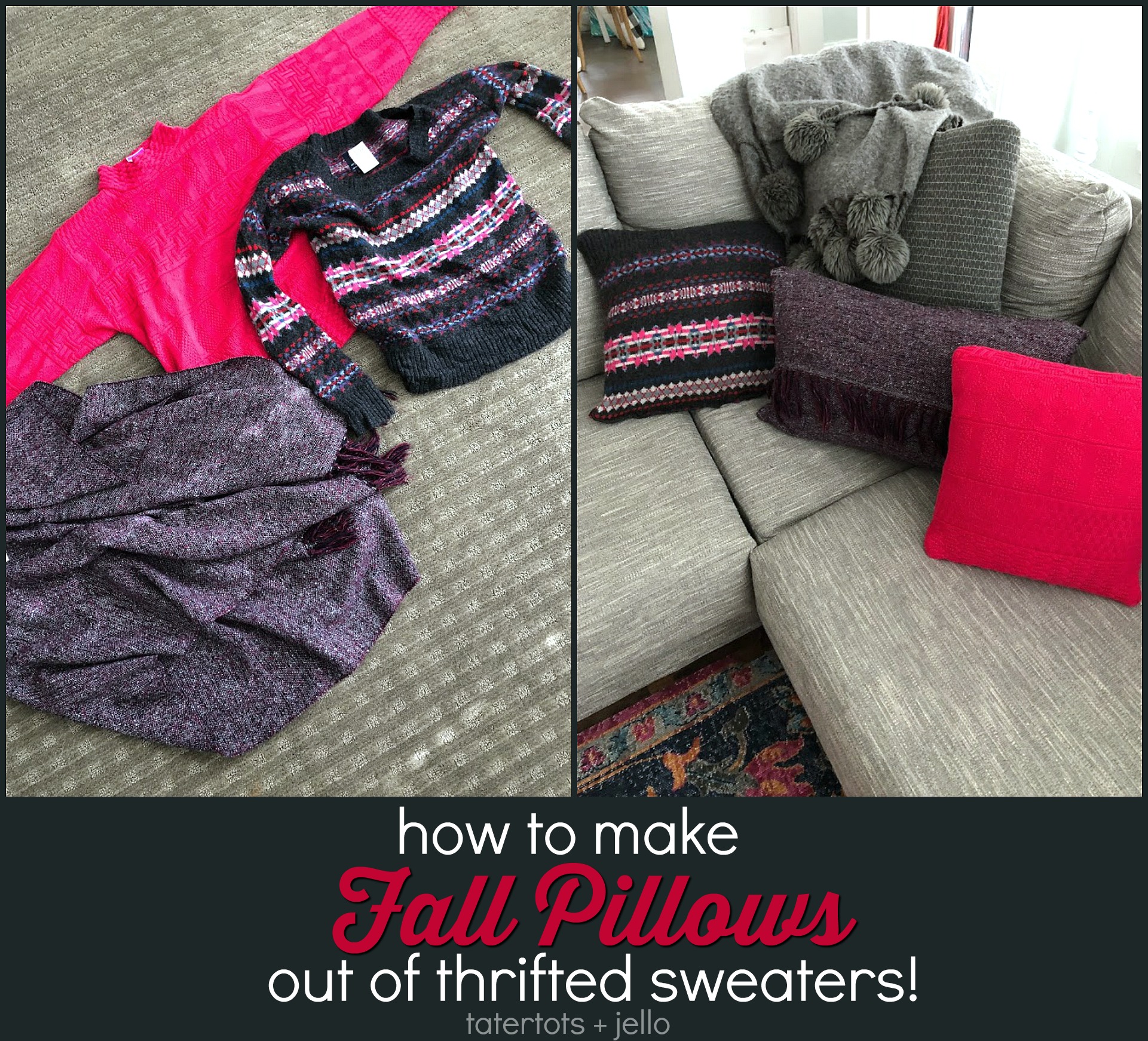 Take an Old Sweater and Turn it into a Sweater Pillow
Sweater material is naturally thick and cozy. There are so many sweaters that are knit, soft and perfect to make cozy warm pillows for Autumn. And while it might seem daunting to find sweater material to make pillows out of, it's not! Thrifted sweaters are perfect to make into pillow covers! Have you ever washed a wool sweater in the washing machine and you are SO upset when it comes out completely shrunk down? I think everyone has!! And what do people do with those sweaters? Donate them!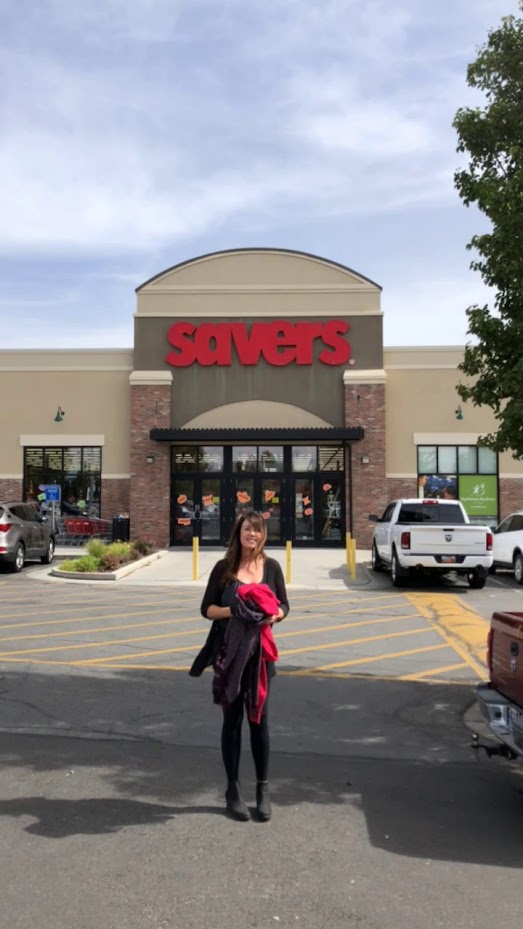 What Kind of Sweater Makes a Good Sweater Pillow
Head over to your local Savers Thrift Store and gather some gorgeous sweaters. The wool sweaters that have shrunk make perfect pillow covers too! I headed to my Savers and had a ball going through the sweater section! There are sweaters in EVERY color under the sun. How pretty would it be to do all off-white pillows for winter? I might do that one next. You can find sweaters in all kinds of patterns and textures.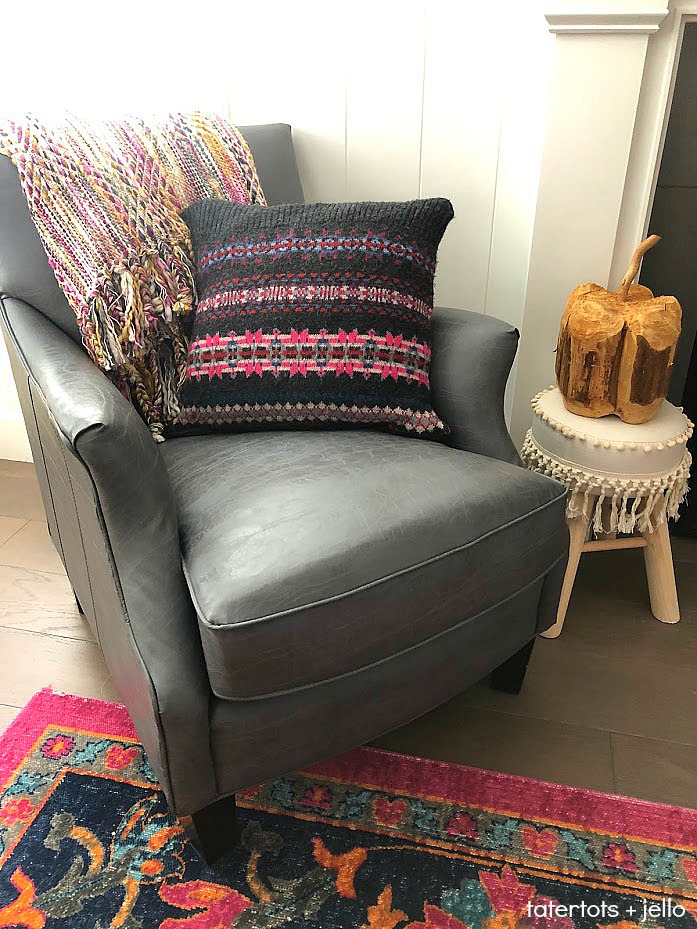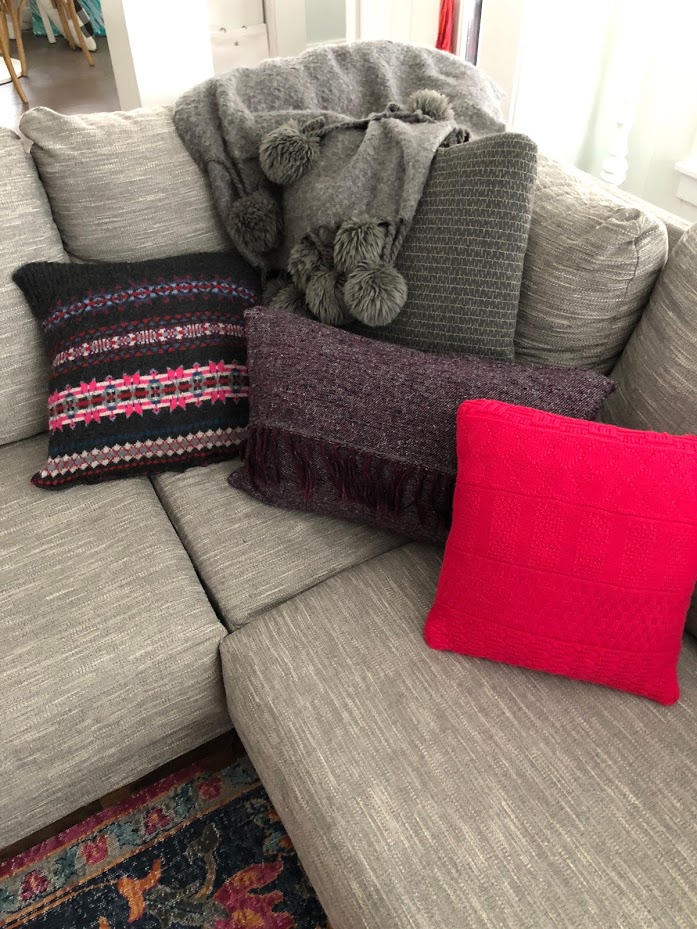 Pick a Sweater that Matches the Colors in Your Home
Since I am loving COLOR in our home, I found sweaters that were very vibrant and went with our new rug. Lots of pink and purple. My sweaters will all kinds of different textures and materials. One is wool, one is cotton knit and one is a tweed poncho that I found.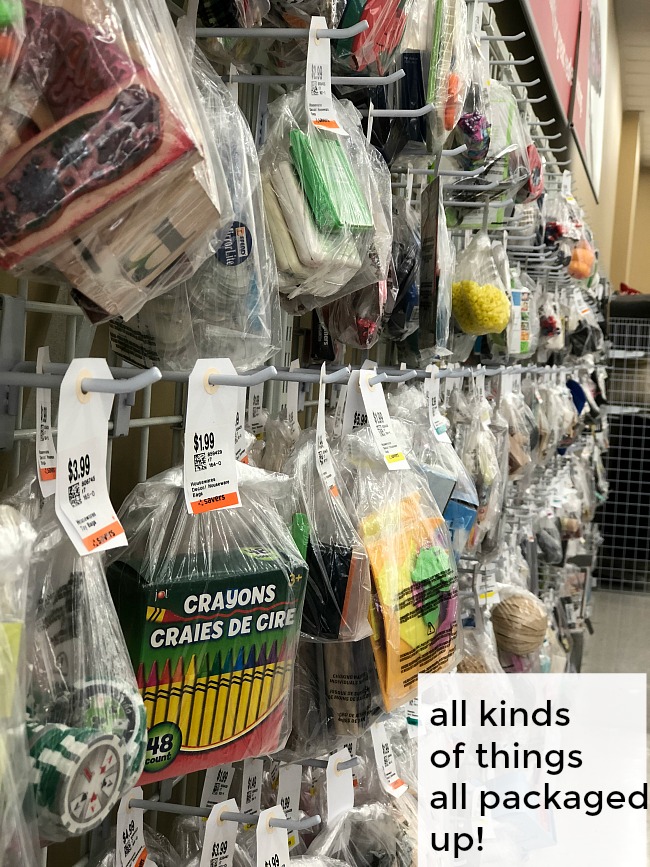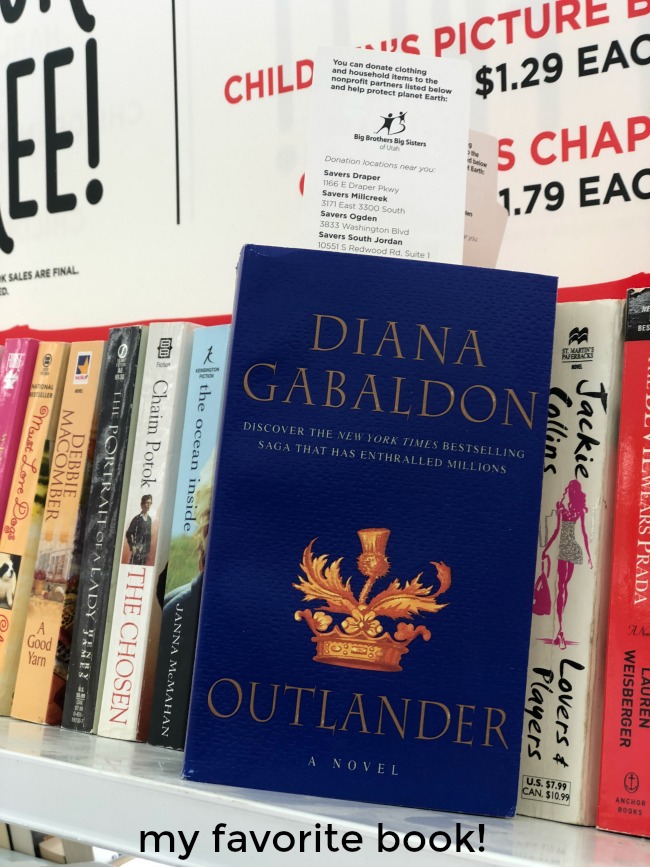 Pillow Covers are Easy to Store
If you've been reading my blog for long you might know that I LOVE making pillow covers. It's SO easy! And I love switching my pillow covers out for different seasons and holidays. It's so much easier than having a million pillows everywhere. I just take the pillow covers off and store them flat like this: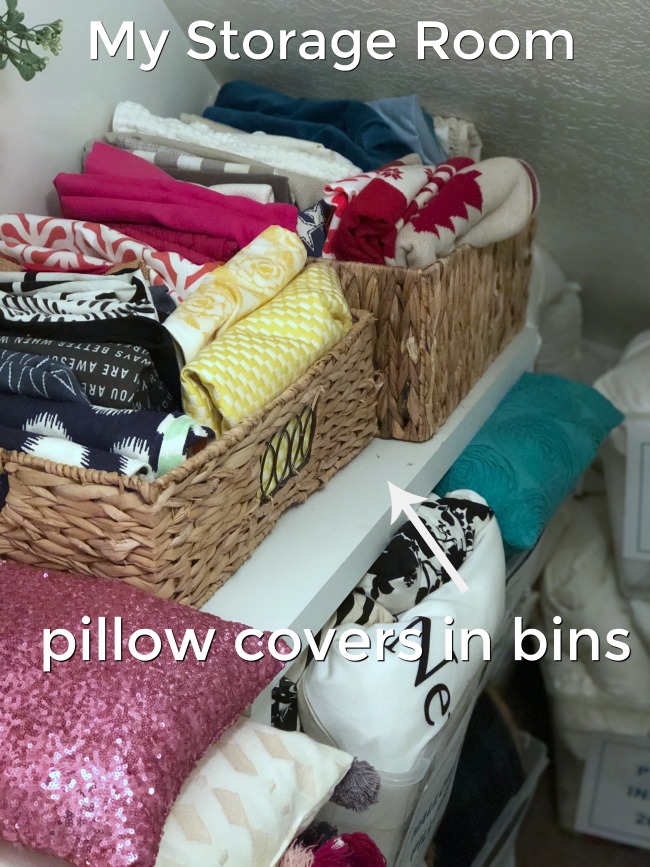 How to Make Envelope Enclosure Pillow Covers
The idea behind making sweater pillow covers is exactly the same as my regular pillow covers. I make an envelope back enclosure which makes this project SO easy. There are NO zippers. It's just plain, straight stitches. My kids could make these pillow covers. SO easy!
How to Make Fall Pillows out of Thrifted Sweaters: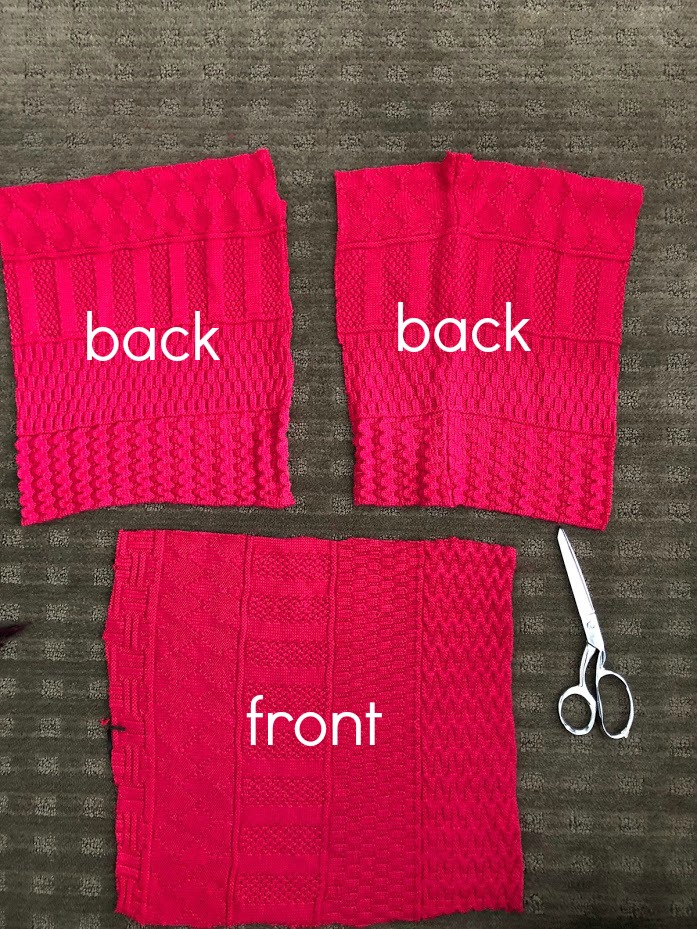 Make the Front of the Pillow Cover First
Measure the pillow insert you want to use
Add 1 inch to each side.
Cut out the pillow front.
Make the Back of the Pillow Cover
For the back, take the measurements of the front and add 8 inches to the total on the WIDTH. Then cut that piece of sweater in half. This is your envelope enclosure. It will create flaps on both panels that hold the pillow insert inside the cover.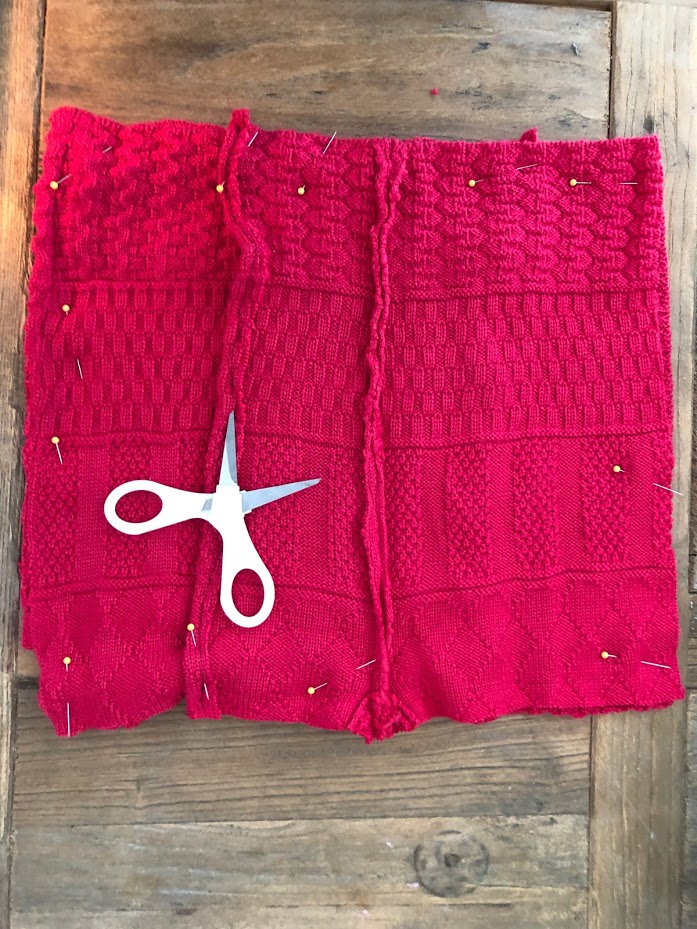 Sew the Back Seams
Sew a seam on the back panels so there are no raw edges.
Pin the Front and Back Panels Together
Flip the front of the pillow cover over so the inside is laying on your work surface.
Lay the two panels on top of the front panel, with the front sides facing inward.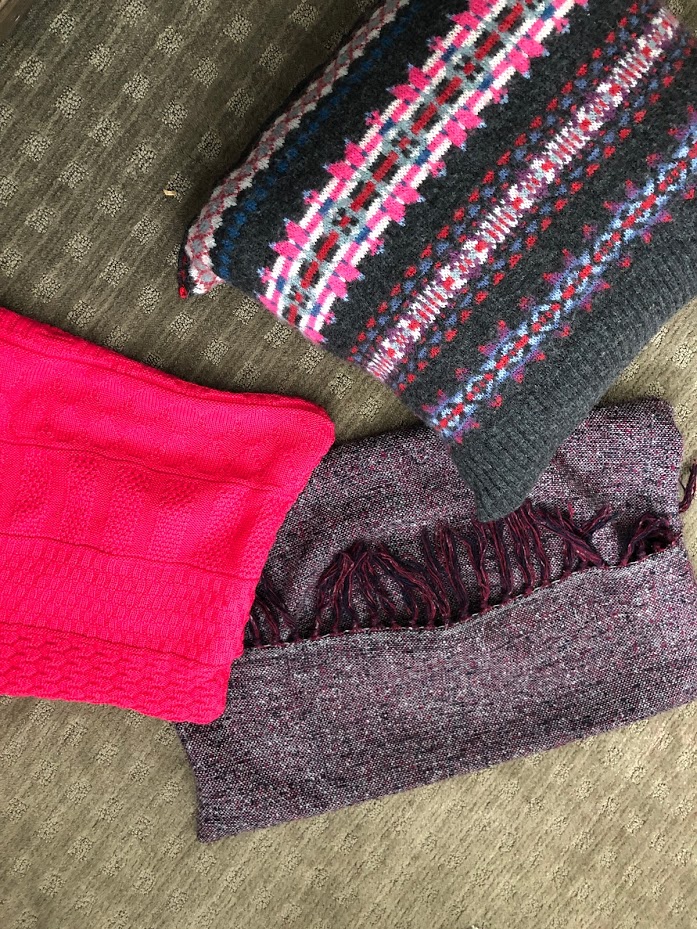 Sew the Panels Together
Sew the pillow cover all the way around all four sides.
Reach inside the pillow cover and turn the pillow cover inside out, which is actually the good side of the sweaters.
Insert the pillow inserts inside of the covers.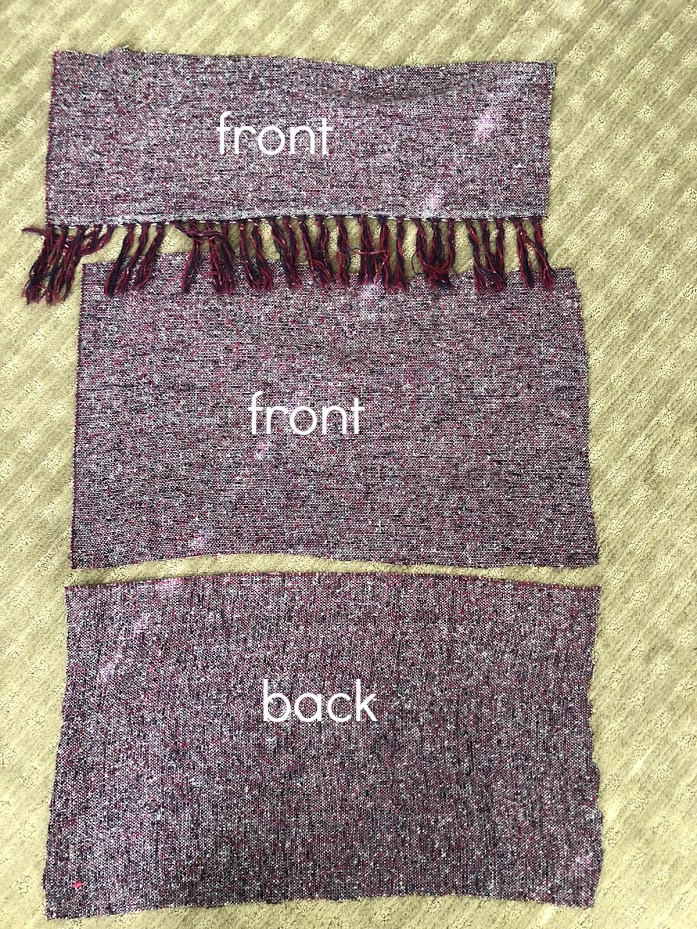 How to Make a Rectangular Envelope-Enclosure Pillow Cover
For the long, rectangular pillow that I made out of the poncho I wanted to save the fringe from the outside of the poncho. So I used that fringed edge for one of the sides of the enclosure. On this pillow I made the enclosure side the front of the pillow. Usually the flaps on the pillow are in the back because they aren't as nice look as the plain front. But on this pillow, I wanted to feature the fringe so I used the enclosure on the front. This might seem a little overwhelming, but it really isn't. This pillow is made exactly the same as the other pillows, I just use the back of the pillow as the front.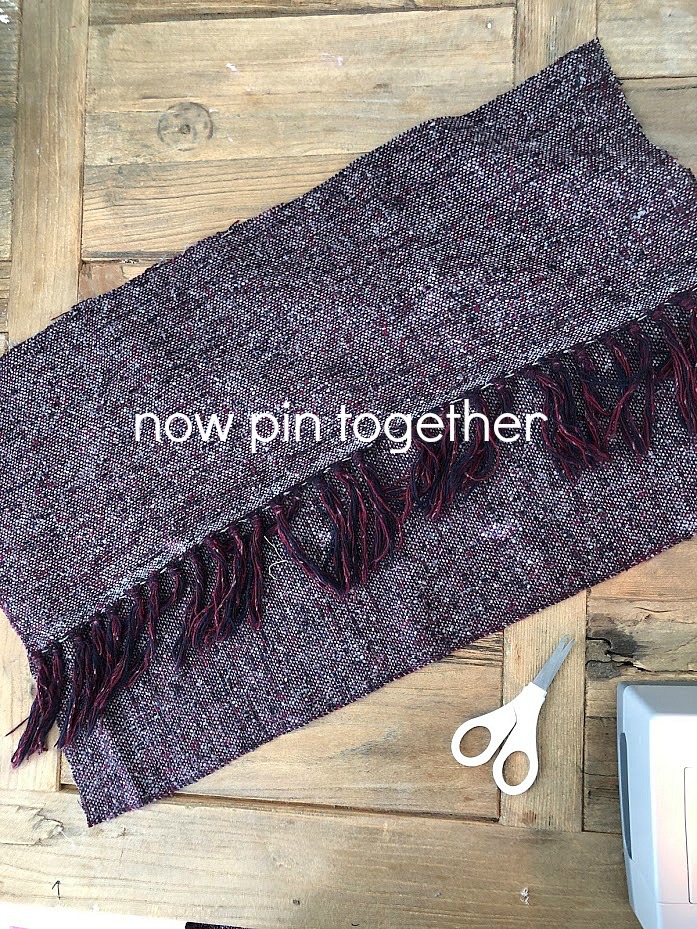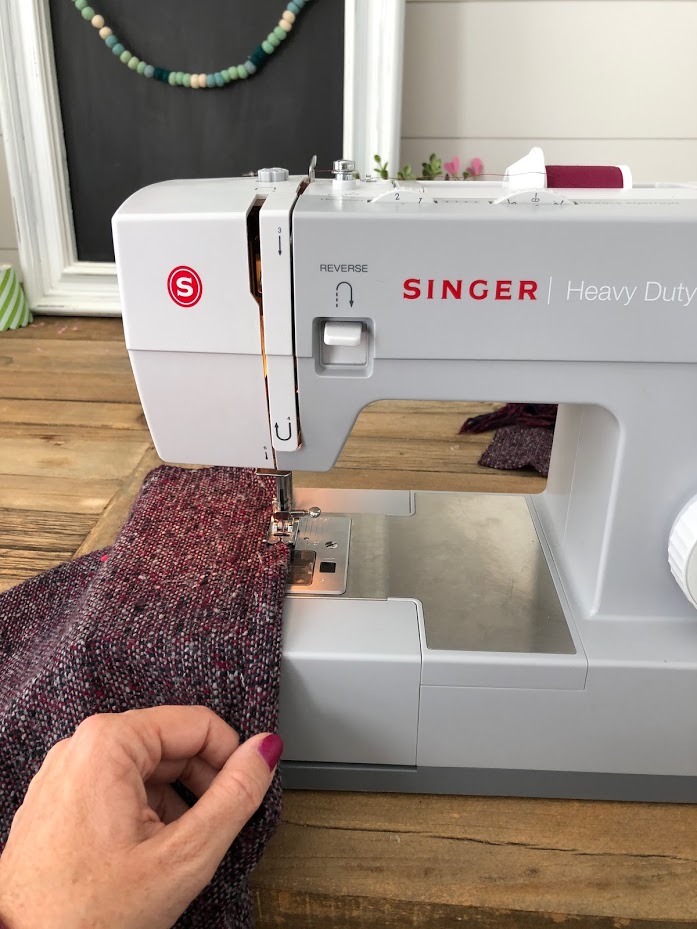 Enjoy Your New Fall Sweater Pillows
Now I have pillows that go along with my bright and COLORFUL decor, and they are very warm and cozy – perfect for Fall!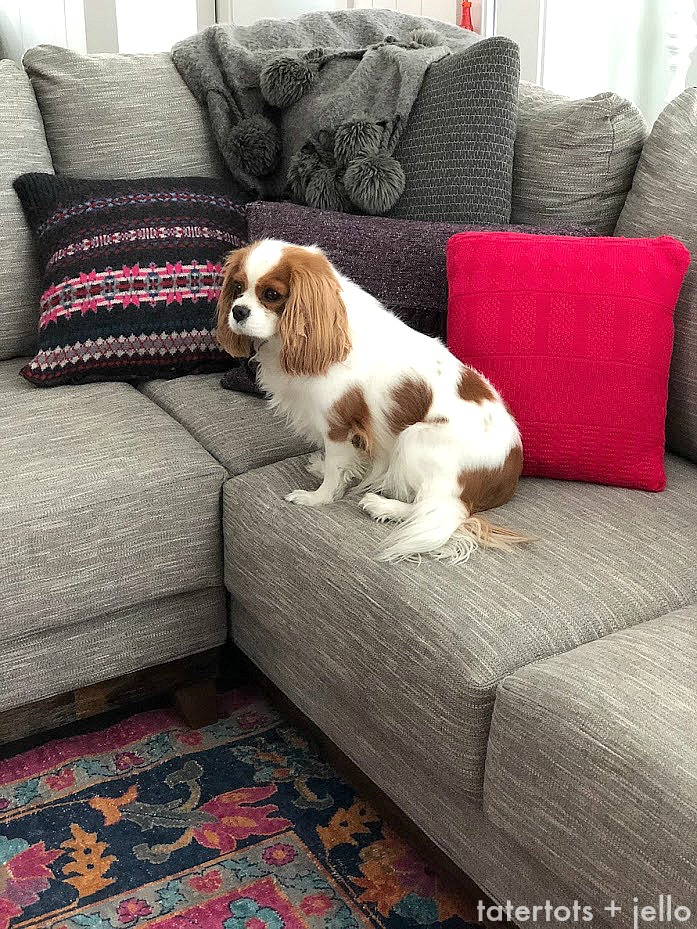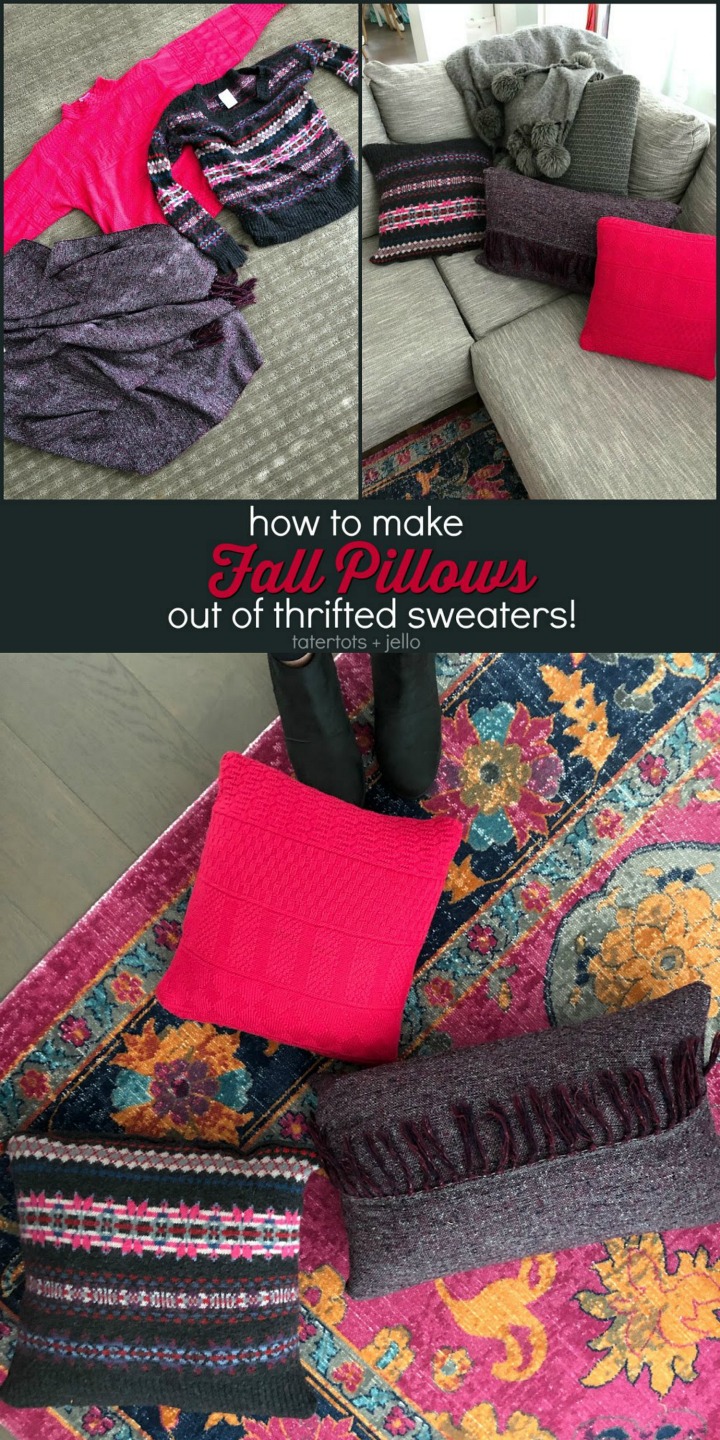 We LOVE Savers. We are there at least a couple of times a month. One of the things I LOVE about Savers is that the inventory changes over so quickly. They literally get hundreds of thousands of items in every month. So many cute brand-name clothes, furniture, home decor, bedding. accessories, shoes, etc. I love browsing the side of the store that has all of the items packaged up in bags. There are treasures everywhere!
BE SURE TO ENTER THE HALLOWEEN GIVEAWAY FOR A $50 GIFT CARD TO YOUR SAVERS, VALUE VILLAGE OR UNIQUE STORE.
To enter – just leave a comment on this post with what costume YOU would shop for if you win this Savers gift card!
2. **And for extra entries – share this giveaway. Comment separately to let me know how you shared!!
(twitter, Instagram and/or Facebook)
This Sweepstakes/Contest is in no way sponsored, endorsed, administered by or associated with Savers®. By entering the Sweepstakes/Contest, you release Savers® from any liability whatsoever.
Here are a couple of other DIY Projects you can make with thrifted items:
What Can You Make with Thrifted Items
Be sure to head over to your local Savers (or Value Village, Unique Store) in your area.
Follow along with Savers for all kinds of cute fashion ideas
Have a HAPPY day!
xoxo