This post is sponsored by Messenger Kids and SheKnows Media.
Messenger Kids is a free calling and messaging app designed for kids. Kids only connect with parent-approved contacts which creates a safe environment and fun extras like interactive masks, sound effects and stickers make if fun for kids to call or send messages to loved ones.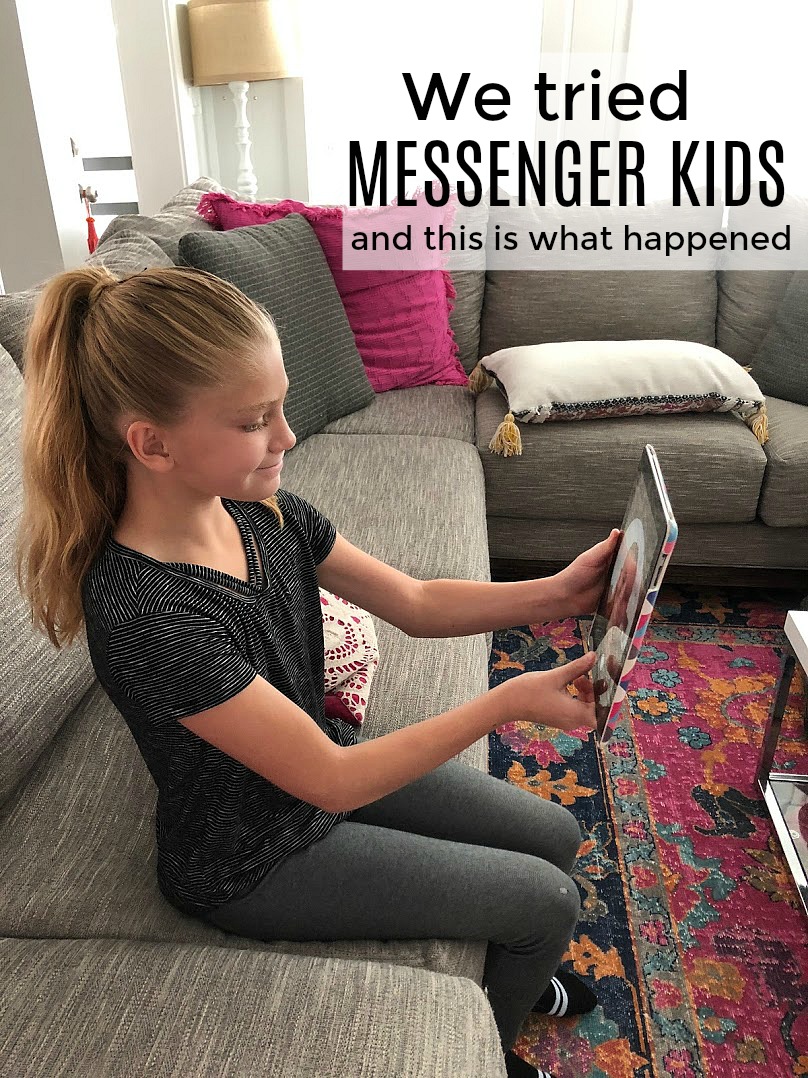 I've had a Facebook account for almost 10 years. Over that time, it's been so fun to re-connect with friends and keep up to date with Facebook contacts. However, as a parent, I've also discovered that online communication can be a scary thing for kids. Our step daughter came to us recently asking for permission to download an app that seemed too advanced for her 10 years. She was disappointed that we said no but we felt it wasn't a good fit for her at her young age.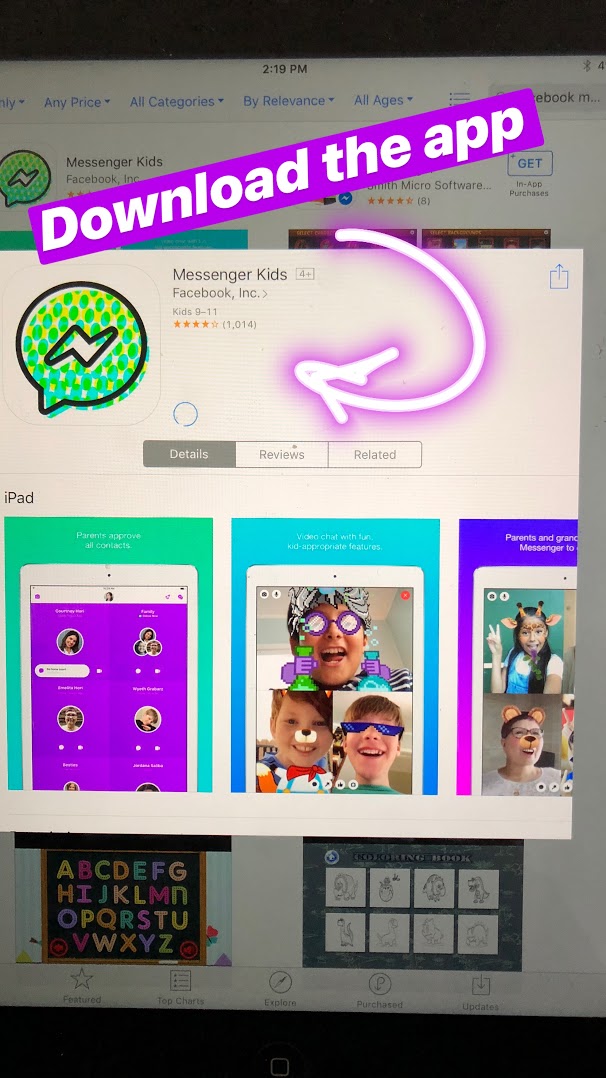 A Safe Environment
When I found out about the new Messenger Kids app, which is controlled by parents and still has fun photo filters, stickers, frames and messaging options in a safe environment, I immediately wanted to give it a try.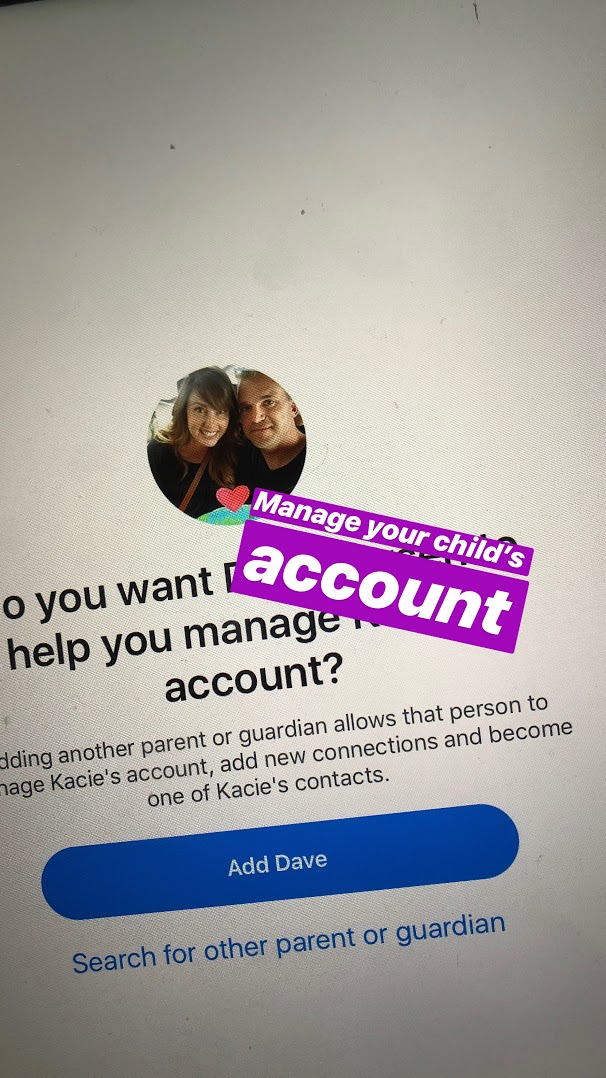 Parents Have Complete Control
As I was looking into Messenger Kids, I discovered that not only did it give us parents complete control of our child's contacts, but we can approve or remove a contact at any time. Also, messages don't disappear and can't be hidden in case we want to check in on message history.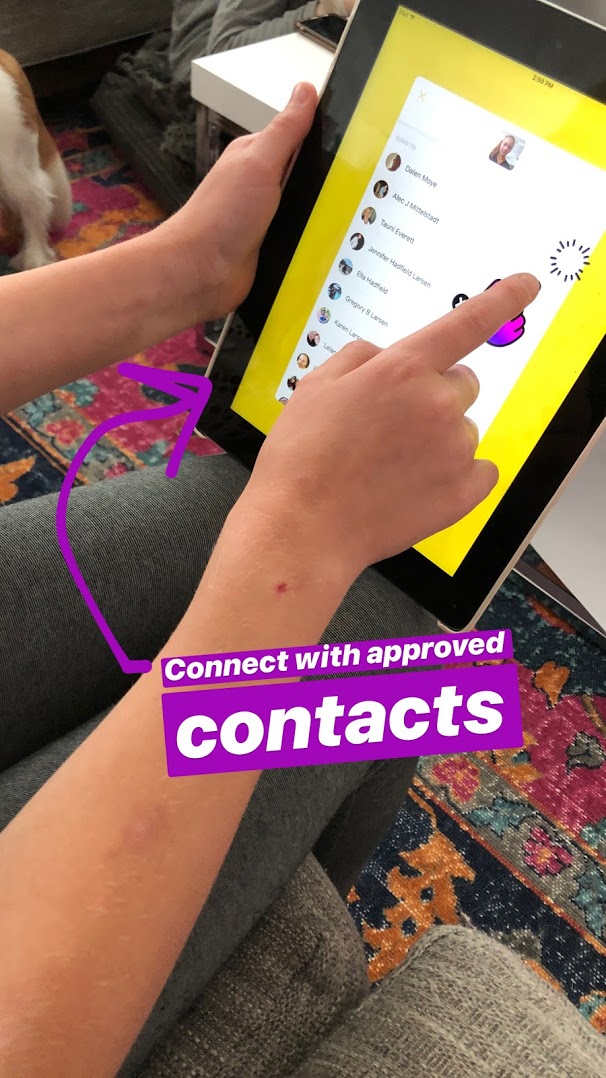 Parents Can Control Screen Time
Another cool thing about Messenger Kids is that we can control screen time on the app by using "sleep mode" to create pre-set times, like during dinner or bed time, when the app is not available for use.
It's Fun for Kids
The app has all of the fun features that my step-daughter wanted to experience. From filters, to masks, stickers and GIF's which are age-appropriate.
No Ads
There are no ads in Messenger Kids, Facebook doesn't use our child's information and there are no in-app purchases.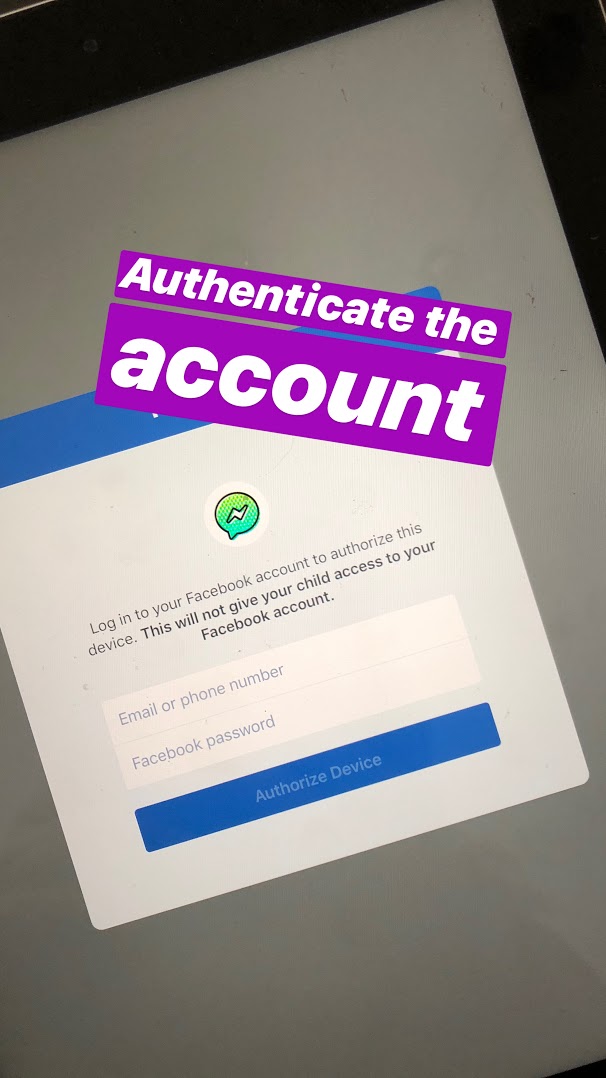 You Don't Need a Phone
You don't need a phone to use Messenger Kids – all you need is Wi-fi, so kids can use the app on a shared family computer or tablet instead. This is a great alternative to getting your child a cell phone, but still let them message and video call approved friends and family.
We decided to give it a try! It was easy to download and use. Here's what happened:
Download the Messenger for Kids app
We downloaded the app onto a tablet for our daughter to try.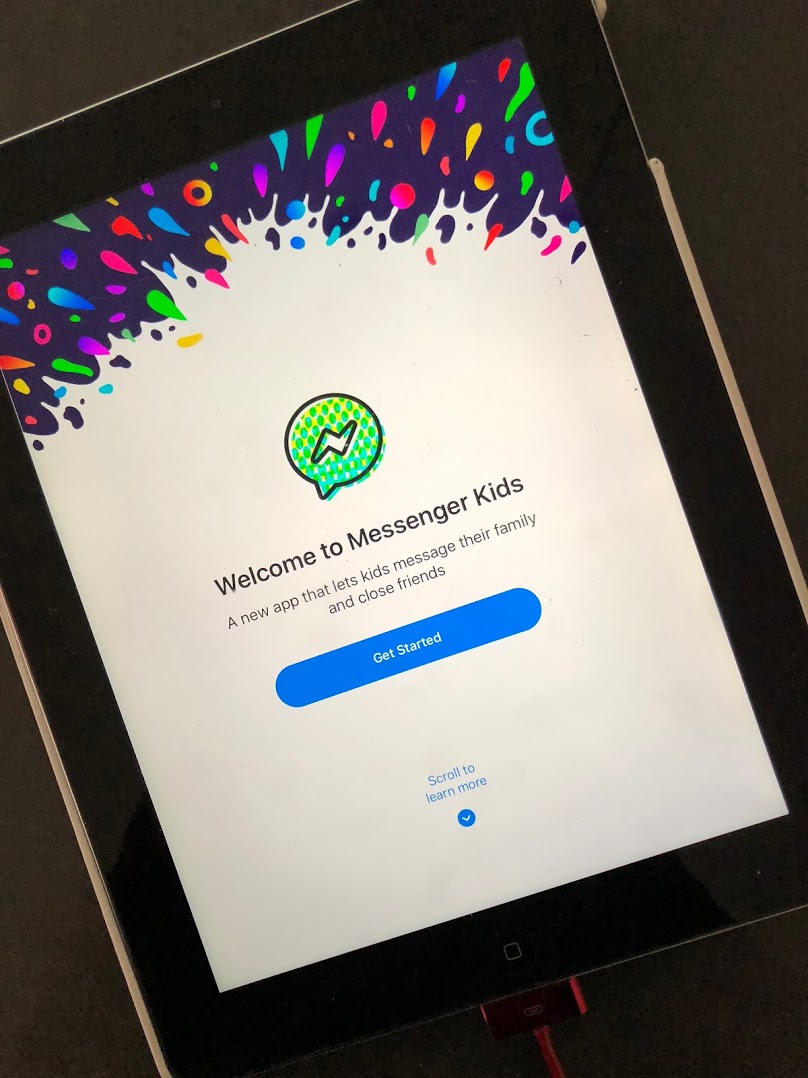 Parents Set the Controls
We set up the account with our privacy preferences and pre-approved our daughter's contacts. I had to authenticate the tablet she was using to my Facebook account, but the app does not make a Facebook account for your child.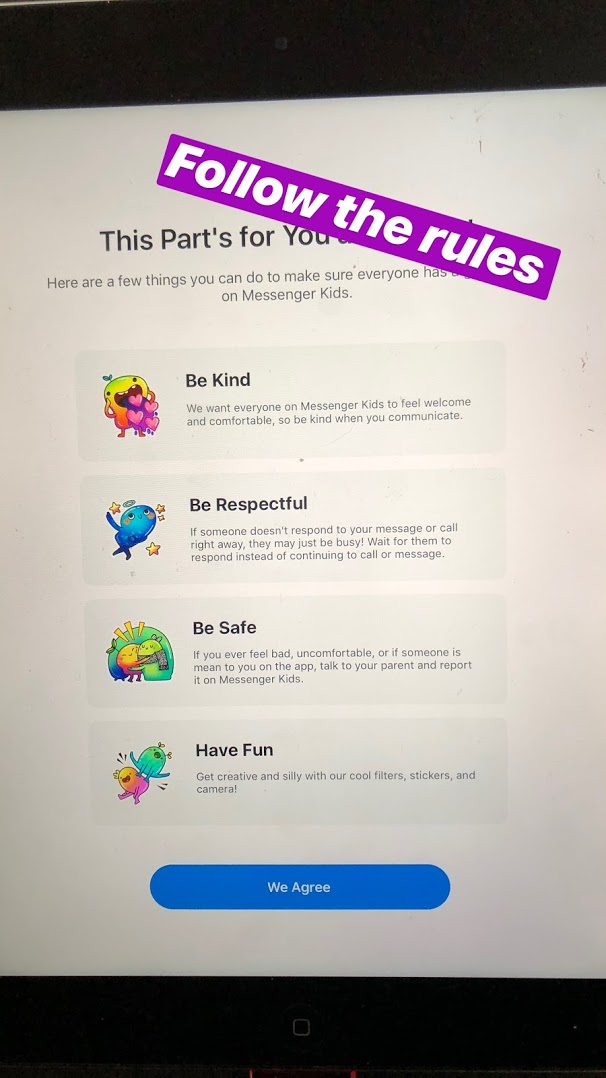 Kids Set Up the Account
Then the app said it was our daughter's turn to set up her part of the app. She started using the app right away.
More to Come
So far, I am really pleased with how Messenger Kids works. I love having control over who my daughter is able to contact and being able to check in on the messages she sends and receives. She is having a great time playing with the different features of the app.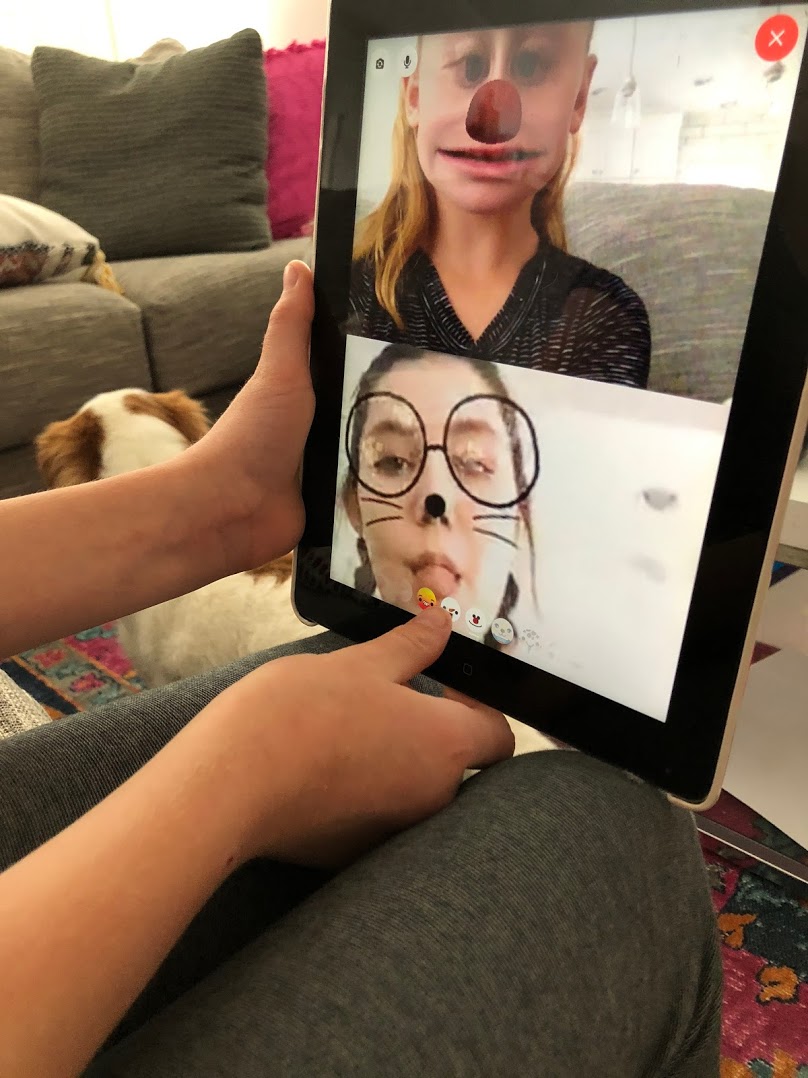 I will keep you updated with our experience after we have had a chance to use the app for a few weeks.
You can find out more about Messenger Kids:
Download the app in the Apple, Android, or Amazon Fire app stores
If you have a tween, or child around this age, what are your thoughts about how they communicate online?
Have a wonderful day!
xoxo