Rainbow Pride Hydrangea Wreath. Celebrate Pride Month and Summer with a colorful and happy rainbow flower wreath!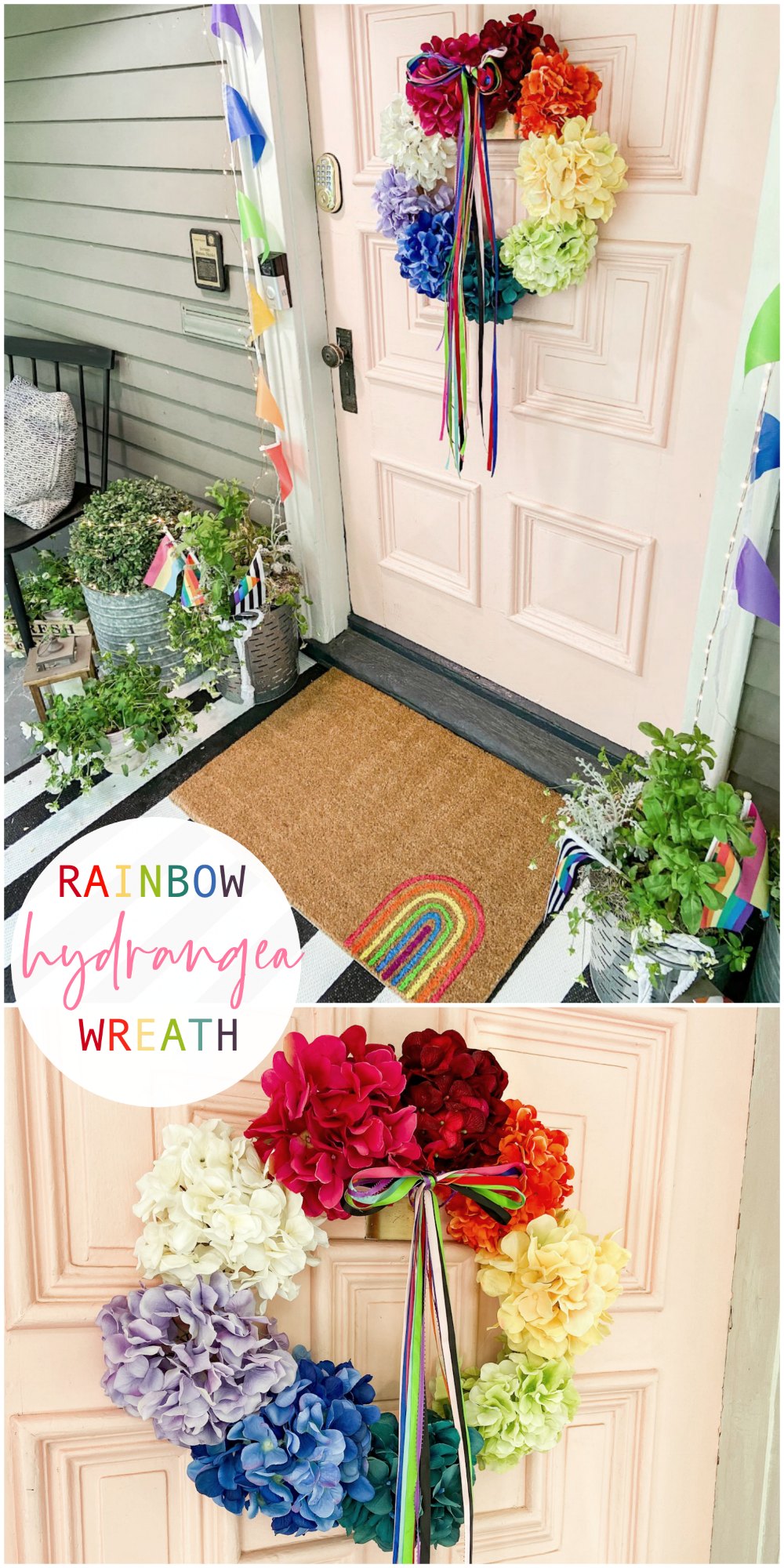 Rainbow Pride Hydrangea Wreath
We love June and Pride month. With a child who is gay I am proud to support my child, be an ally and support love and equality for all LGBTQ+ kids. (see more about my personal story and resources at the bottom of this post) I'm an ally and support my LGBTQ+ friends and family. Utah has a Pride parade that peacefully marches just blocks from our new home.
What Colors Can You Include in a Rainbow Wreath?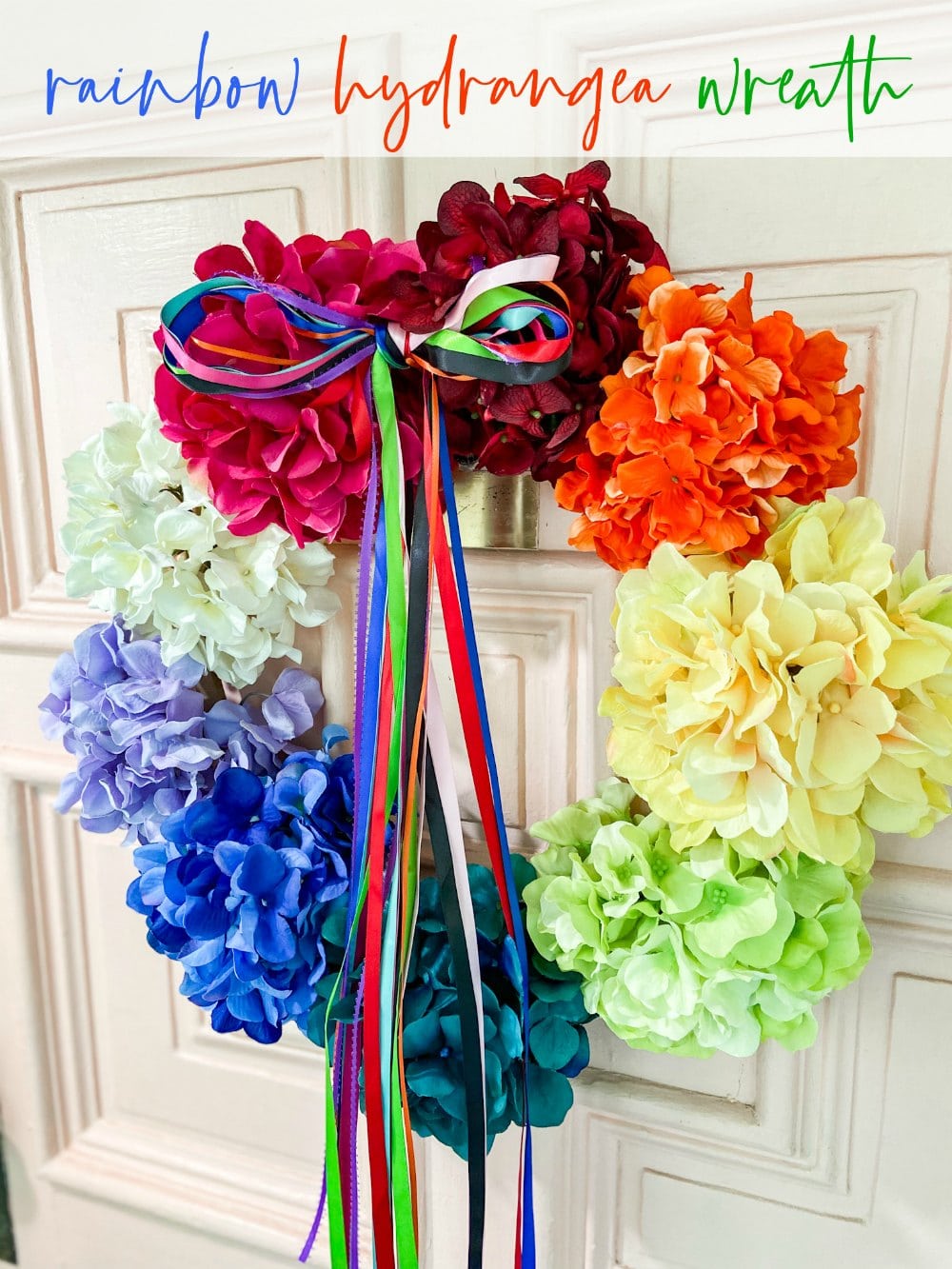 The main colors in the rainbow are — red, orange yellow, green, blue, indigo and violet. The colors that are significant for the LGBTQ+ flag are — red = life, pink = passion, orange = healing, yellow = sun, green = nature, turquoise = art, indigo = harmony, violet = spirit.
Rainbow Hyrandgea Wreath Supplies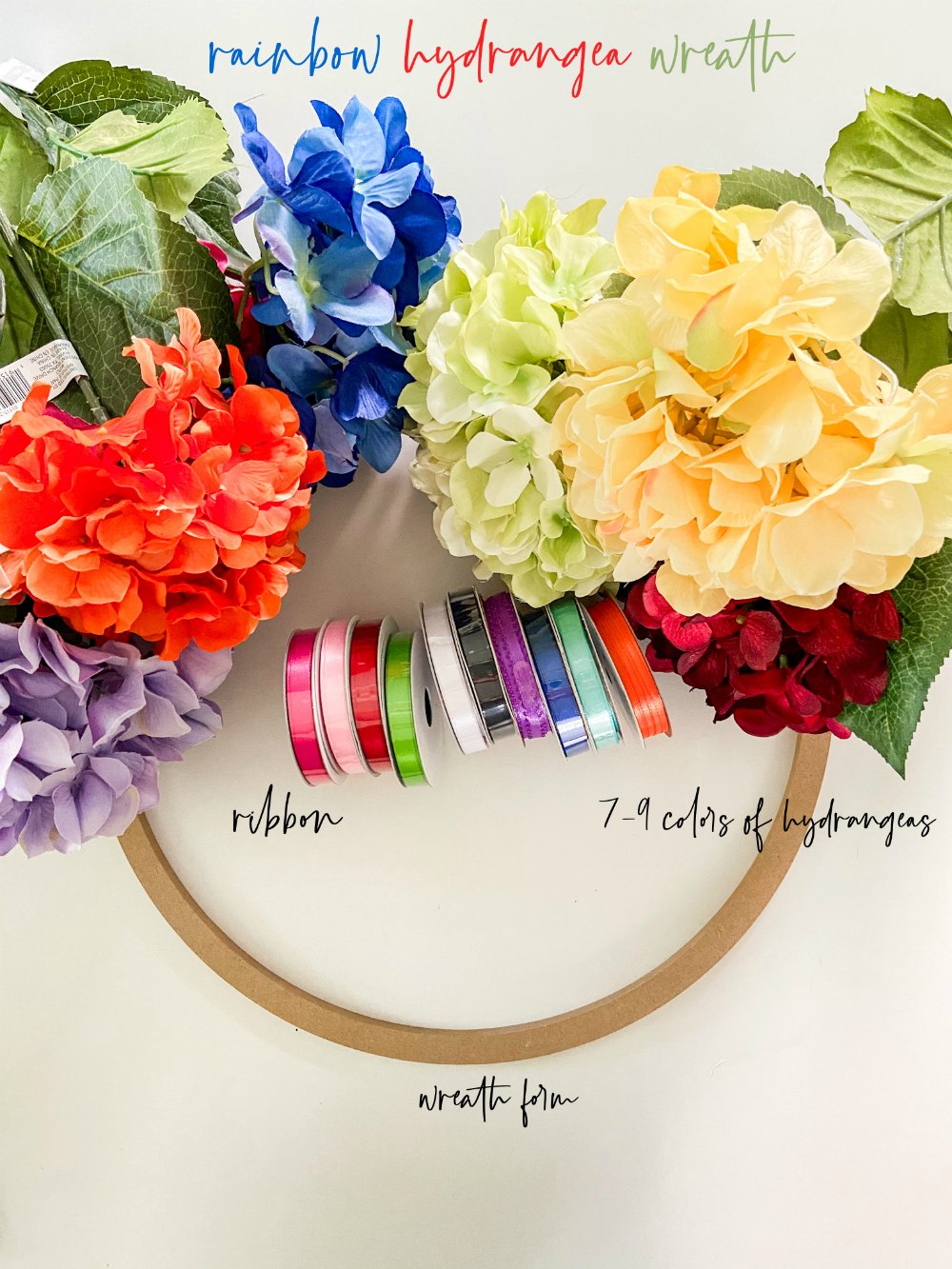 Wreath form (I used a flat mdf form but you can use a grapevine wreath, foam wreath form or even cardboard will work)
Hydrangea flowers (use as many on the rainbow spectrum as you want. I've listed the colors above)
Ribbons (optional)
Hot glue and glue gun
Wire (if using a grapevine wreath form)
Steps to Make a Rainbow Flower Wreath
This wreath is so easy to make! In minutes you can have a bright and beautiful rainbow flower wreath!
Cut the Stems Off Flowers
I used wire cutters to cut the stems off tje hydrangea blooms. Cut close to the base of the flower head.
Arrange Flowers on the wreath form
I arranged the flowers in their placement on the flag = red, pink, orange, yellow, green, blue, indigo and white (just because it's pretty).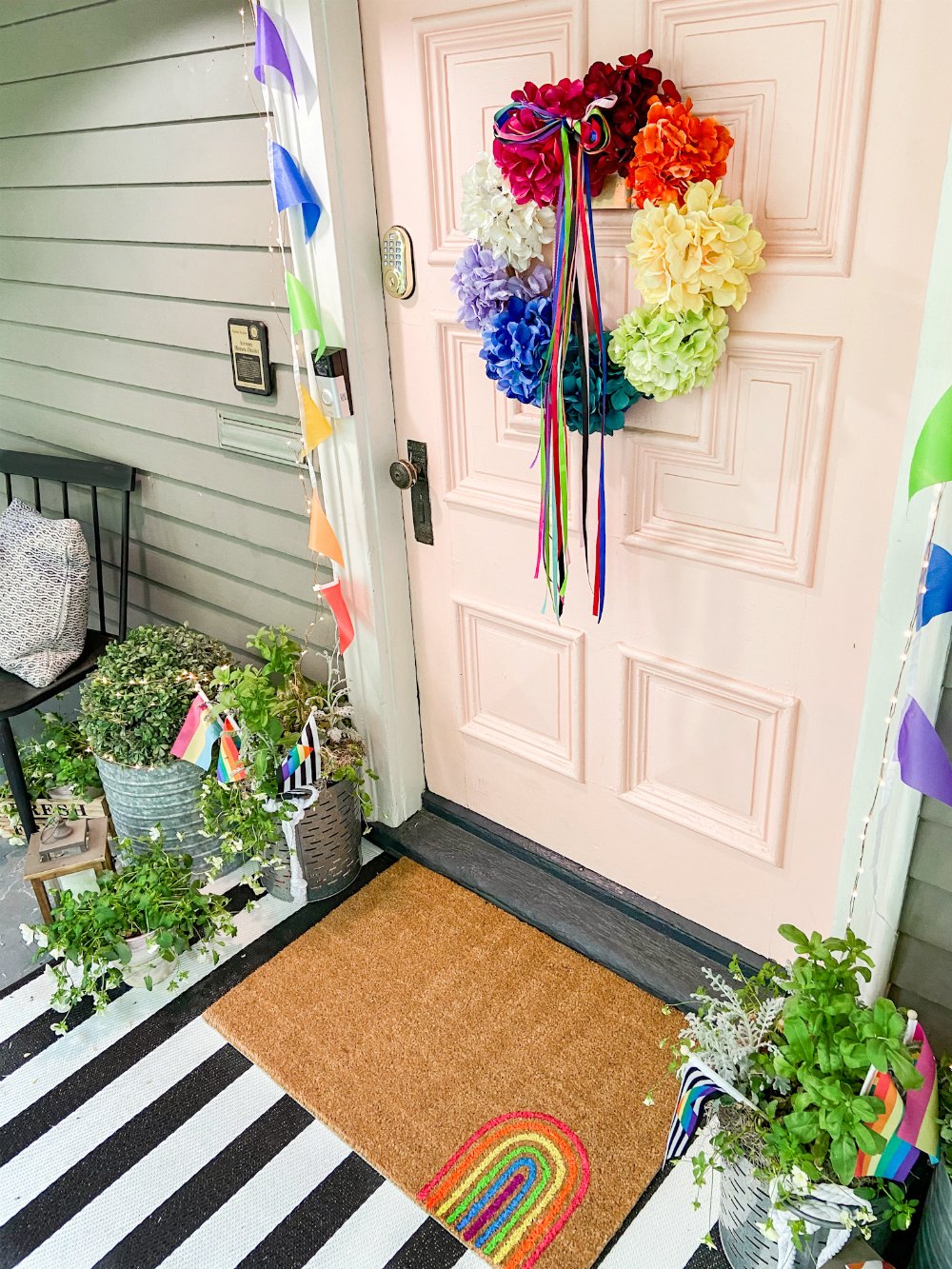 Hot Glue the Flowers to the Wreath Form
Using a flat wreath form or cardboard:
If you are using a flat wreath form it can be a little tricky to hot glue the flowers onto the wreath form since the ends of the flower heads stick out under the flower. I put a dab of glue at the point of the flower base and set it on the wreath form. Once I did this to each flower and the glue cooled, I flipped the form over and then glued some of the flowers at the edges onto the back of the wreath form. This keeps the flowers more securely onto the form.
Using a round wreath form or grapevine wreath form:
If you are using a styrofoam or foam wreath form you can stick the backs of the flowers right into the wreath form. Make a hole with the sharp point at the back of the flower into the wreath form, then pull it back out, add a dab of hot glue and push the stem back into the hole. For a grapevine wreath, use wire or hot glue the flowers onto the wreath form.
Cut Lengths of Colored Ribbon to Make a Bow
This is optional. You can leave the wreath plain and hang it up or you can make a bow with colored ribbon. I cut 9 different colors of ribbon and wrapped it around the base and tied it into a bow.
Resources for Moms of LGBTQ+ Kids
I"ve been on a journey as a mom of a LGBTQ+ child for the past 12 years. I will write a post sharing more of my journey. I've struggled because my child is very private and I felt sharing too much information would violate their privacy. But at the same time I had such a hard time knowing how to help my child navigate coming to terms with their orientation and well being.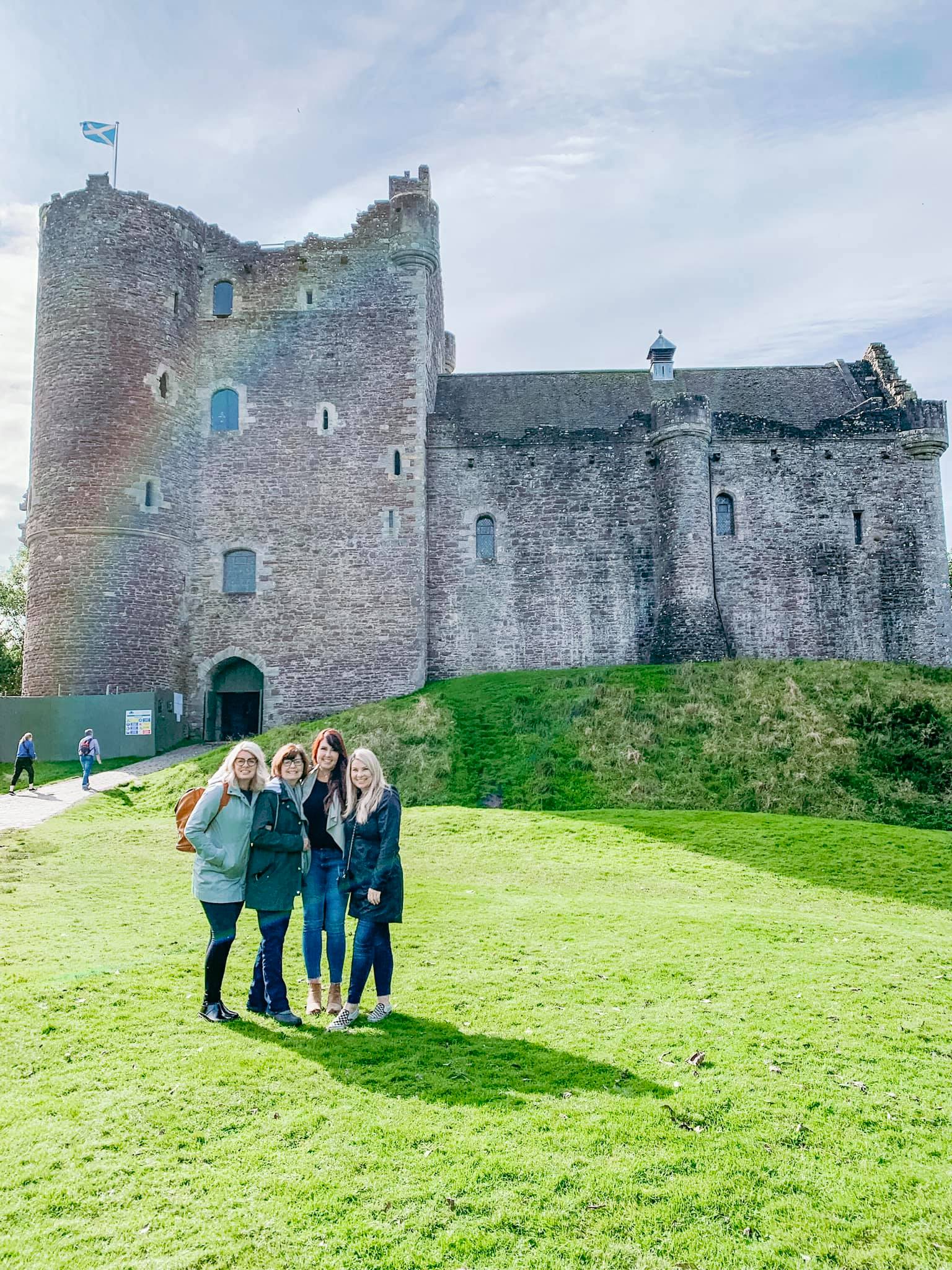 My sister also has a gay child and she has been a wonderful example of how to support her child and other LGBTQ kids. She is now president of Mama Dragons – a world-wide support group for moms of kids on the LGBTQ+ spectrum. Please check out their website and I would LOVE for you to share it with anyone that might need a support group!
Encircle Toogether is another wonderful resource, especially if you are in Utah. Encircle Together is a youth and family resource center with locations in Provo, Salt Lake and St. George Utah. Encircle locations offer drop-in hours, friendship circles, education programs as well as therapy. And if you aren't in Utah Encircle Together is online with services, articles and books you can access to help families navigate and grow stronger!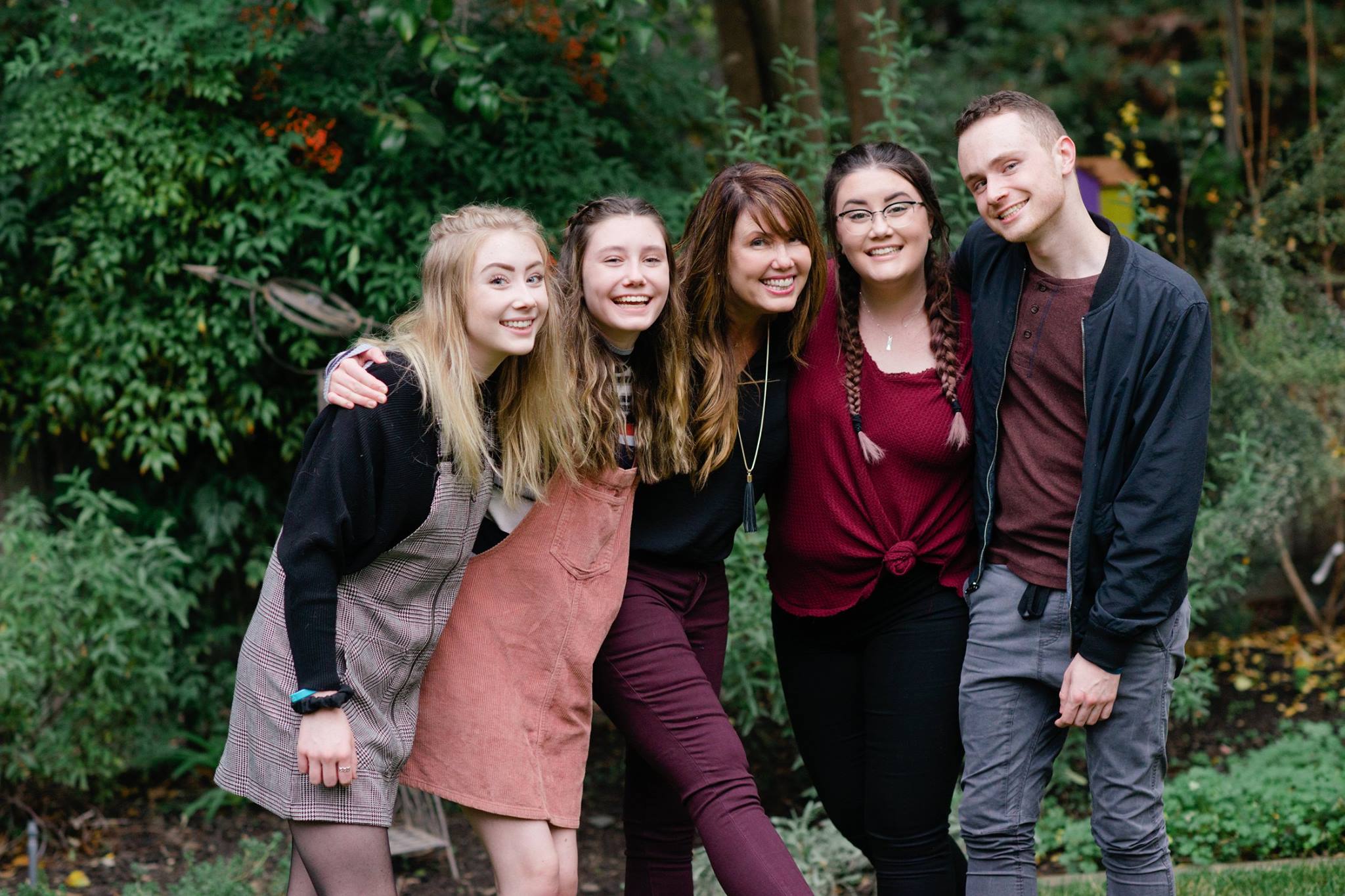 Please message me if you have any questions about my journey or any of the resources I've mentioned above! I would love to help! tatertotsandjello (at) gmail.com or message me on Instagram @tatertotsandjello.
More ways to celebrate PRIDE and be an ally to LQBTQ+ kids coming soon!
Another Rainbow Wreath Idea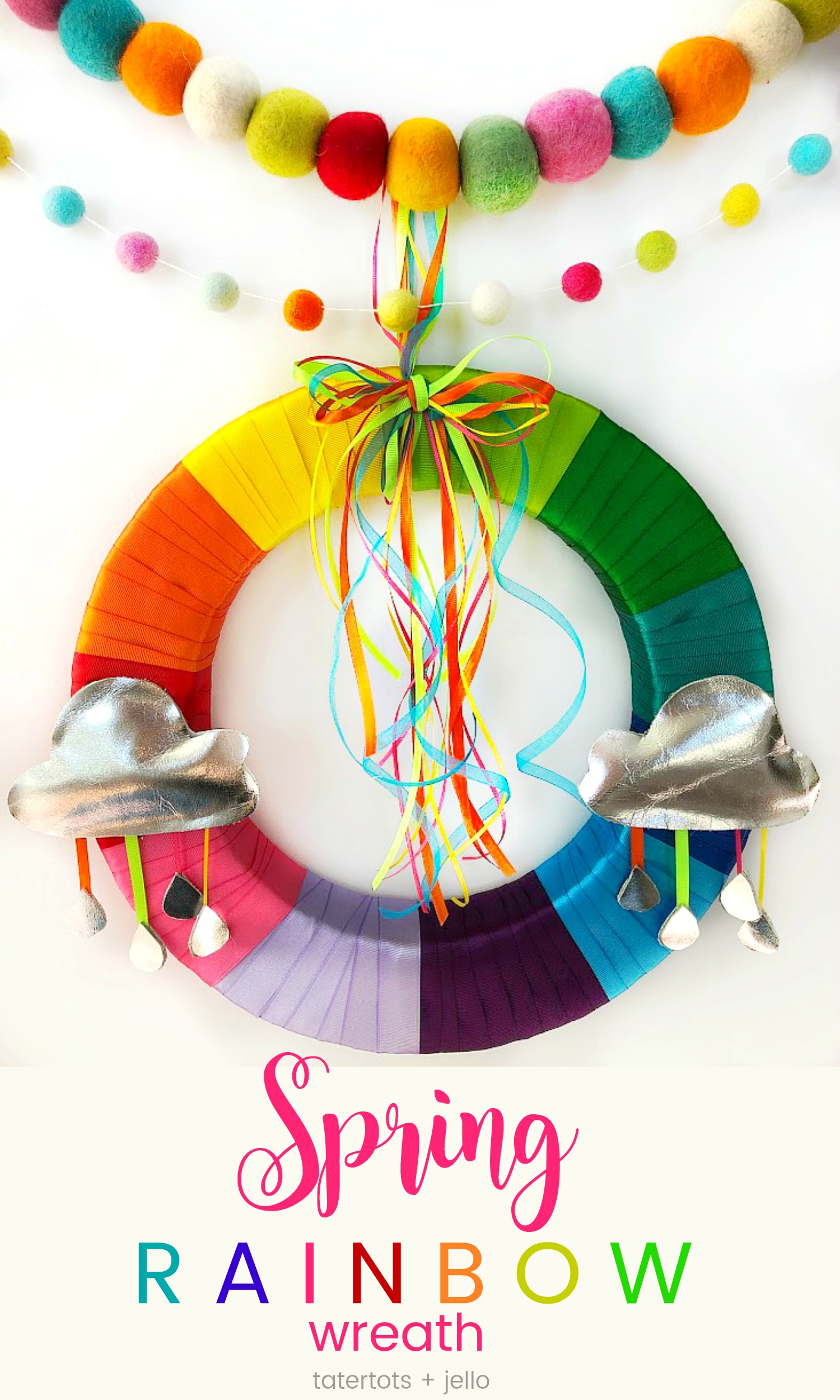 Love,