15 Farmhouse and Cottage Kitchens with Smeg Fridges. How to incorporate a sleek and colorful SMEG to your farmhouse or cottage kitchen for a boost of style!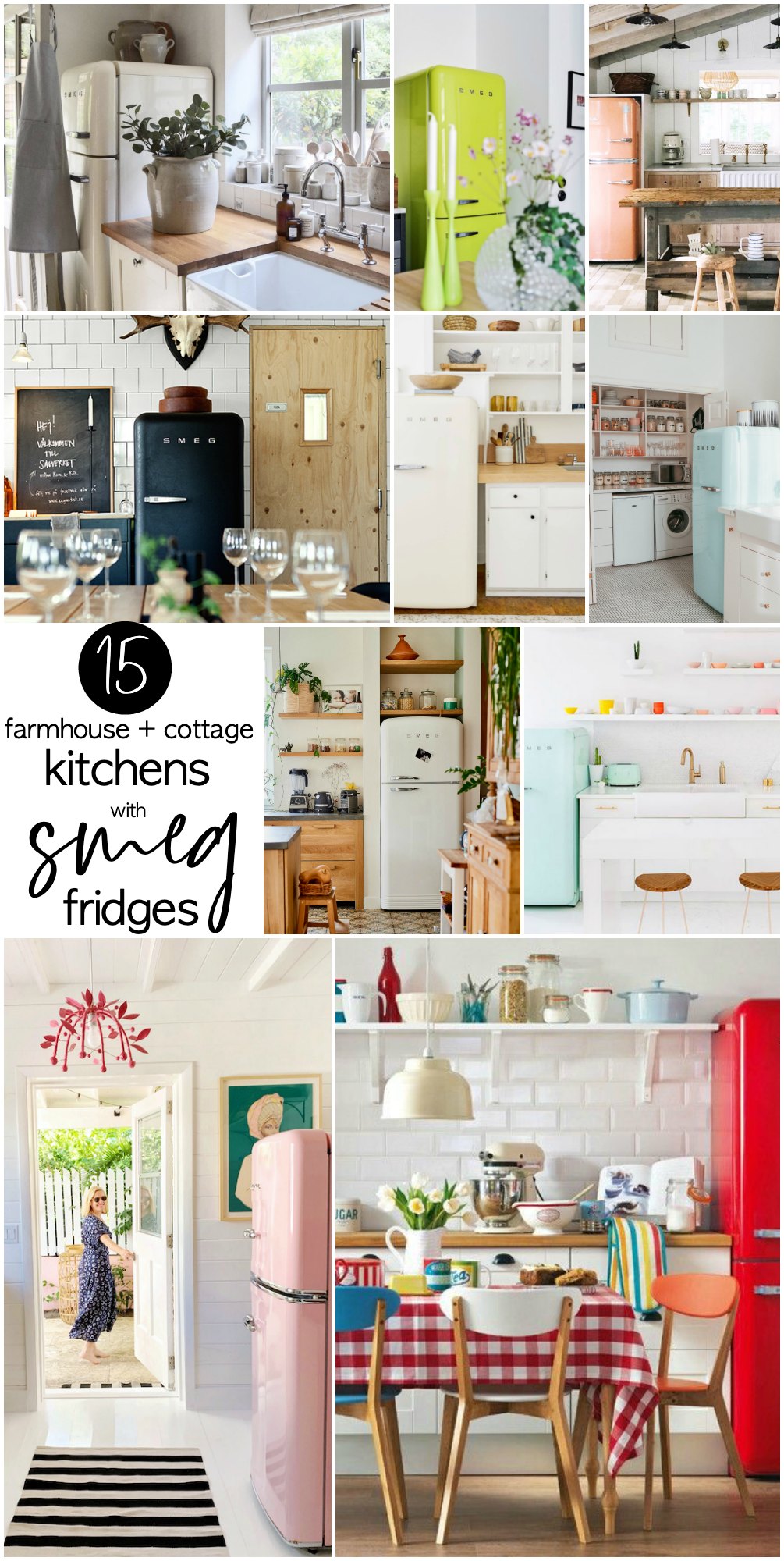 We are knee-deep in our kitchen renovation at the 1891 Cottage. I hope to have enough left over in my budget to install a Smeg fridge. A Smeg fridge has been at the top of my wish list for SO long! I love the sleek style and pretty colors they offer. And I've been trying to decide what color to put in our kitchen. Here are 15 of my favorites!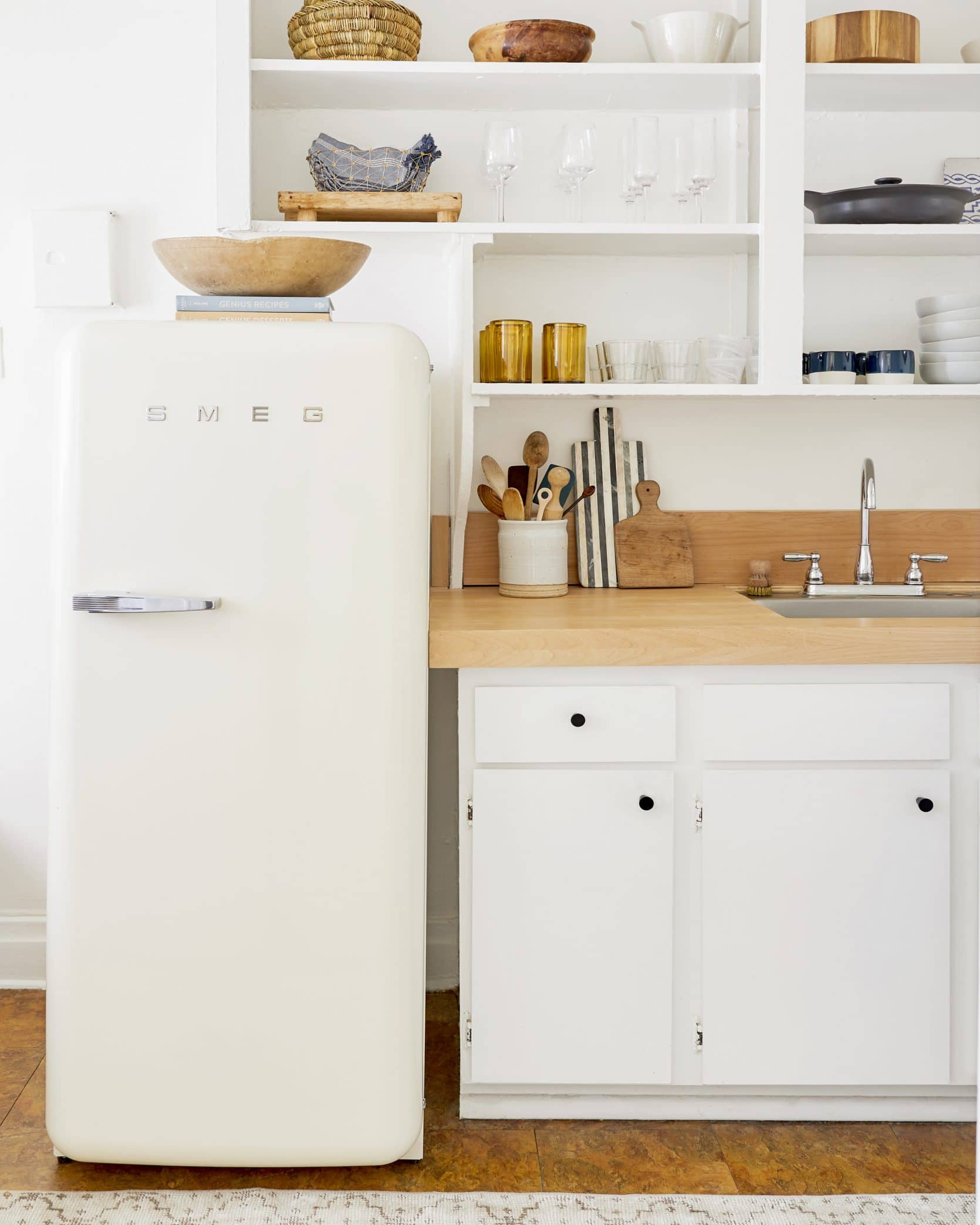 A white smeg might seem like a tame choice, but the neutral color matches everything and the sleek and modern style will give your traditional kitchen a whimsical flair.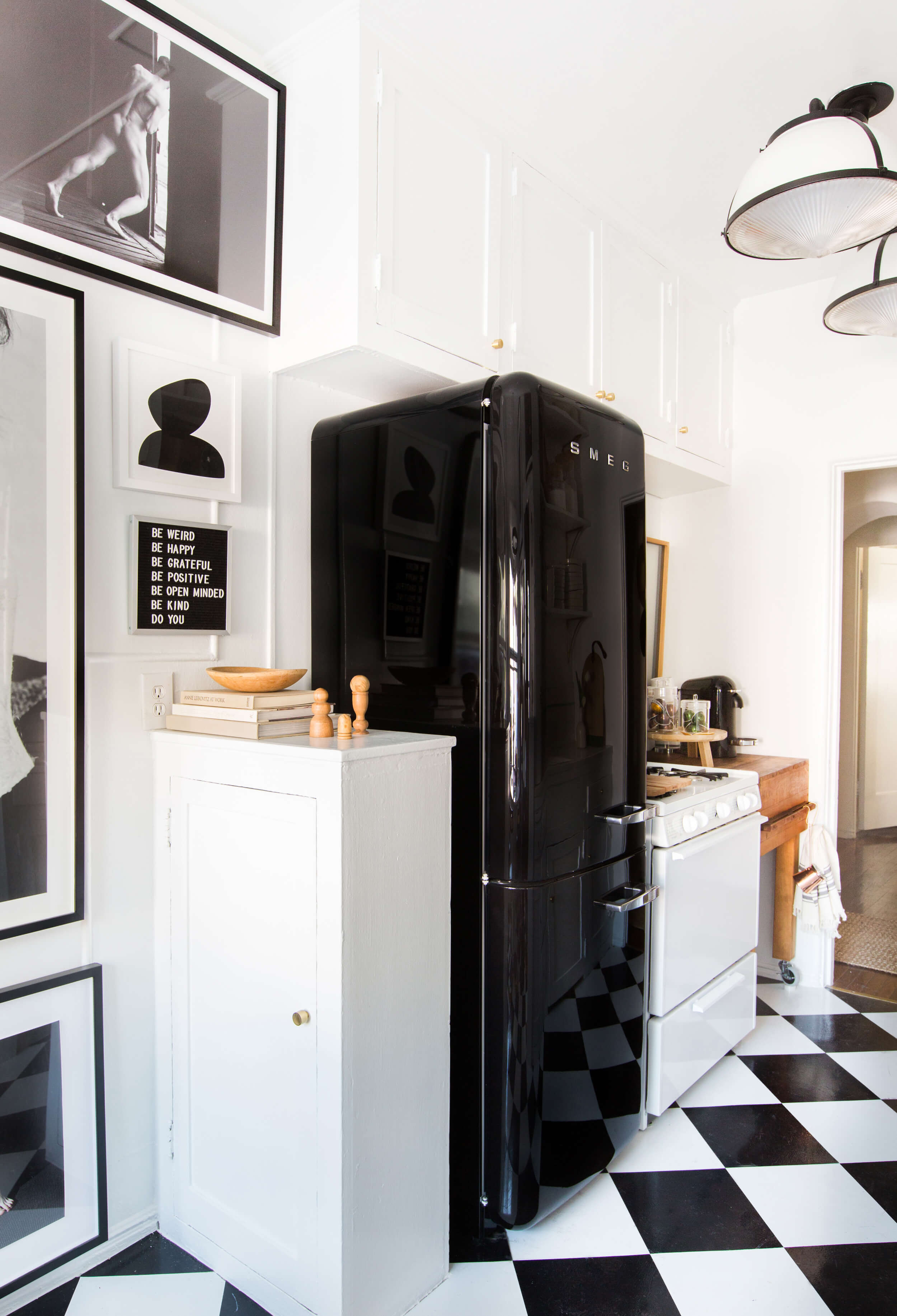 The black smeg in this cottage kitchen compliments the black and white tile perfectly!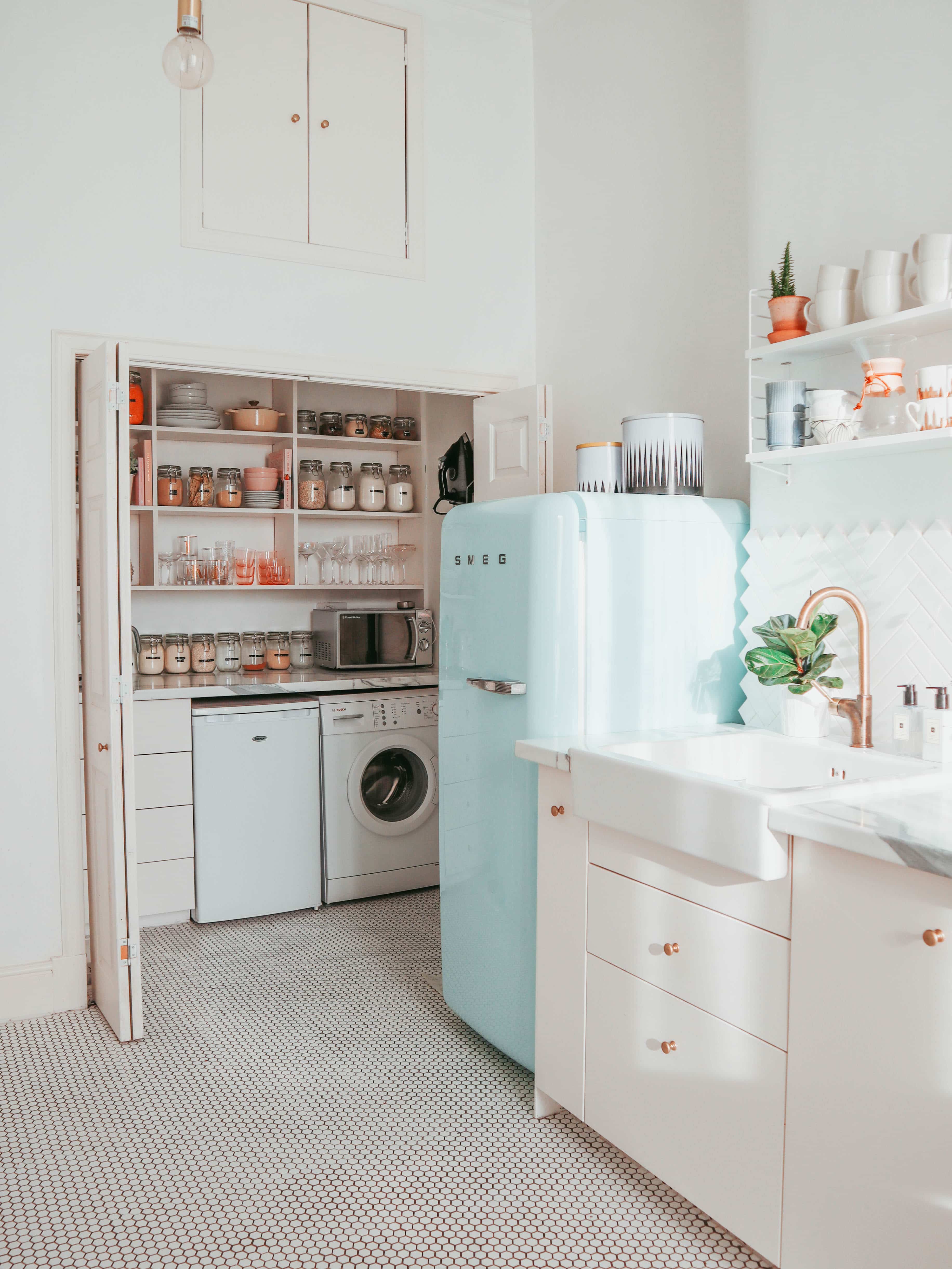 Kate's kitchen is one of my favorite transformations. The mint color looks amazing with all of the pastels. I love her pantry and the backsplash tile design is so pretty! Be sure to hop over and see the details.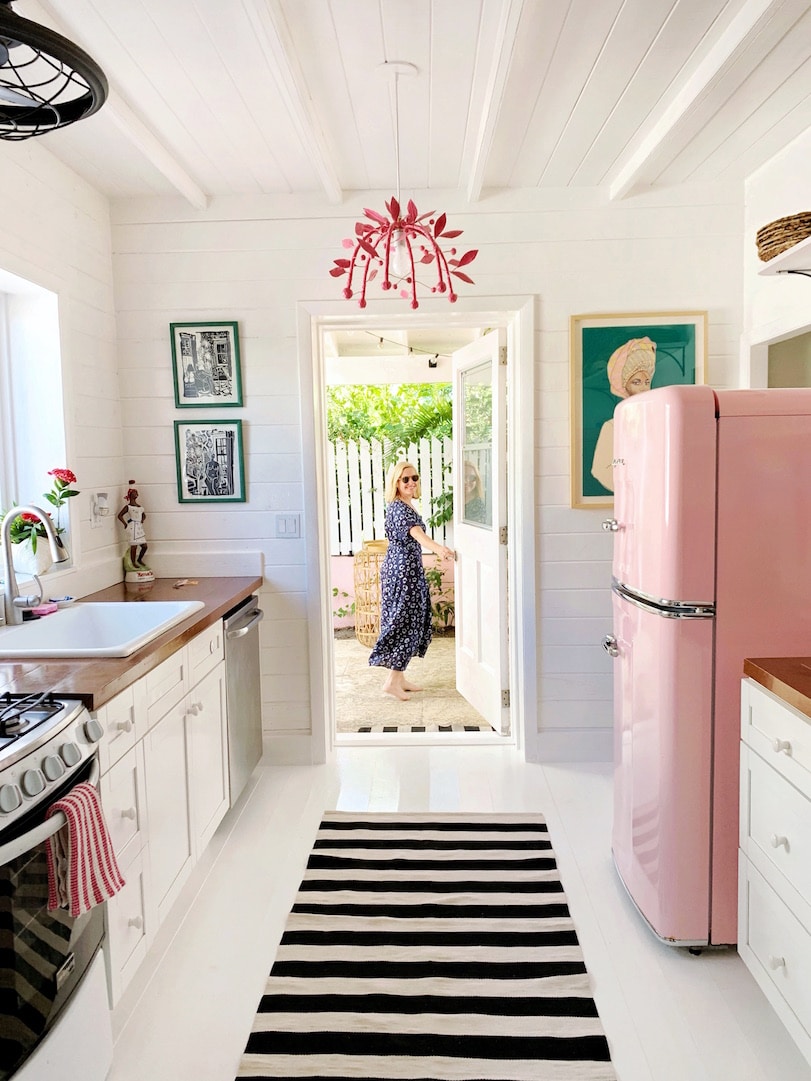 Chassity's style is so whimsical and bright. I love the colors in her home and the pink smeg in her kitchen is absolutely perfect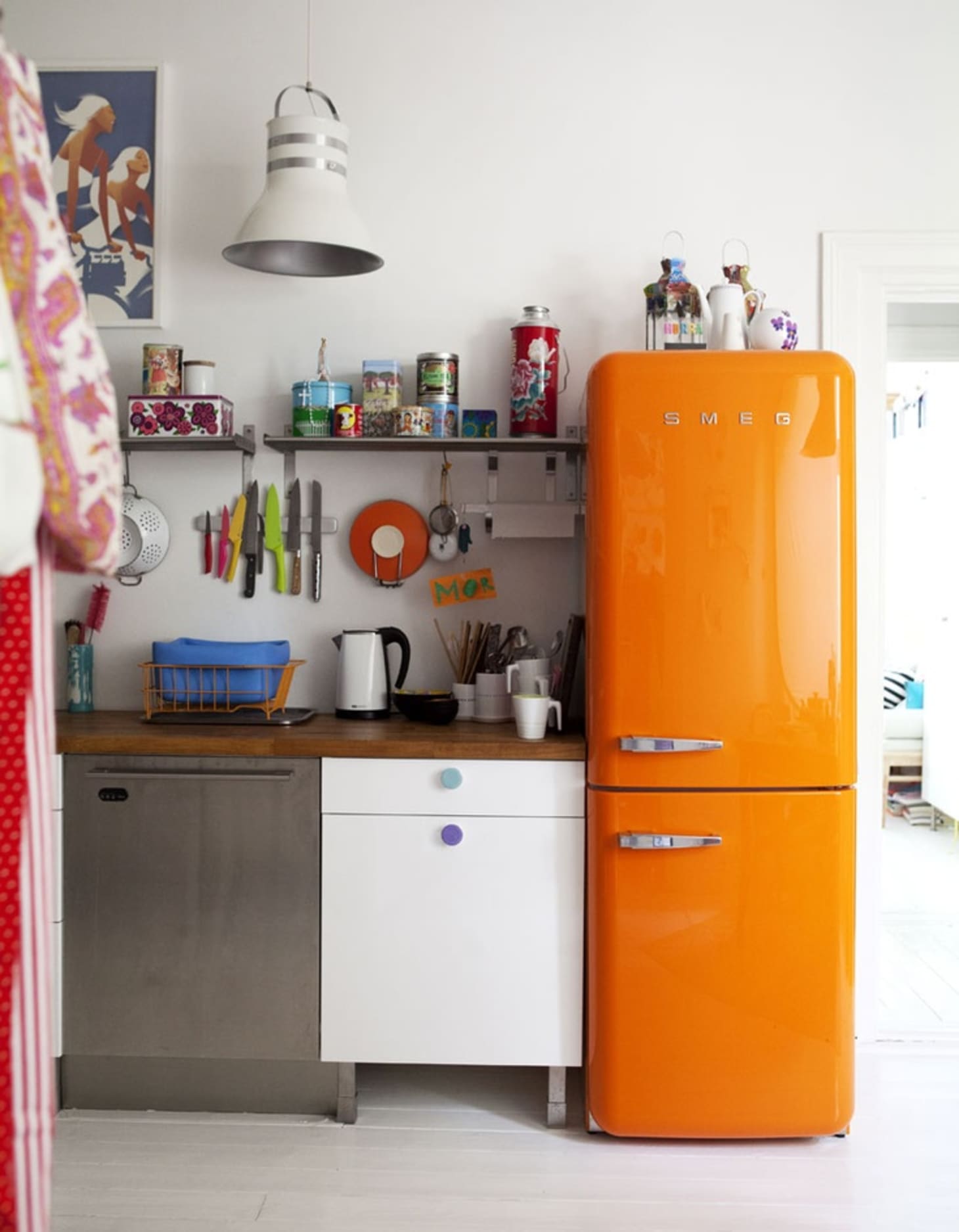 This orange smeg is definitely the focal point in this small cottage kitchen. I love how bright and happy it is!
Mint is one of my favorite Smeg colors. It fits perfectly in this little guest cottage. I love that there are so many different sizes and colors to choose from.
If you love a farmhouse boho look, a white or black Smeg might be the perfect choice.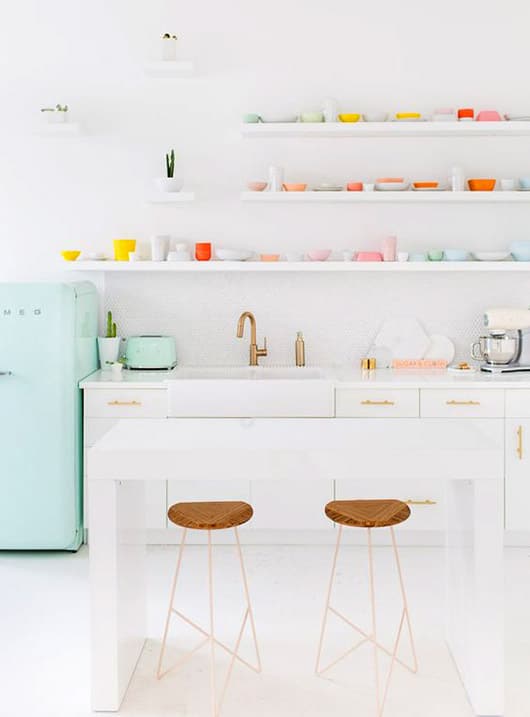 Pastels are on point in this cute cottage kitchen at Sugar and Cloth. I love all of those pops of color and I love the coordinating Smeg toaster too!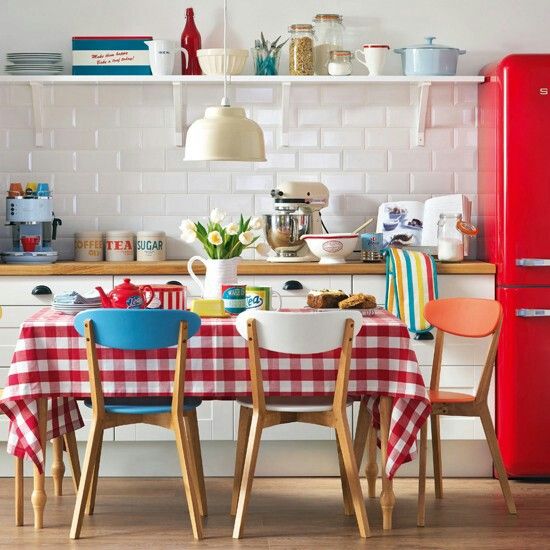 Red Smeg Plaid Kitchen (source unknown)
There just something so bright and cheerful about red and white. I think the color scheme looks so great in a cottage kitchen. Love the plaid tablecloth too!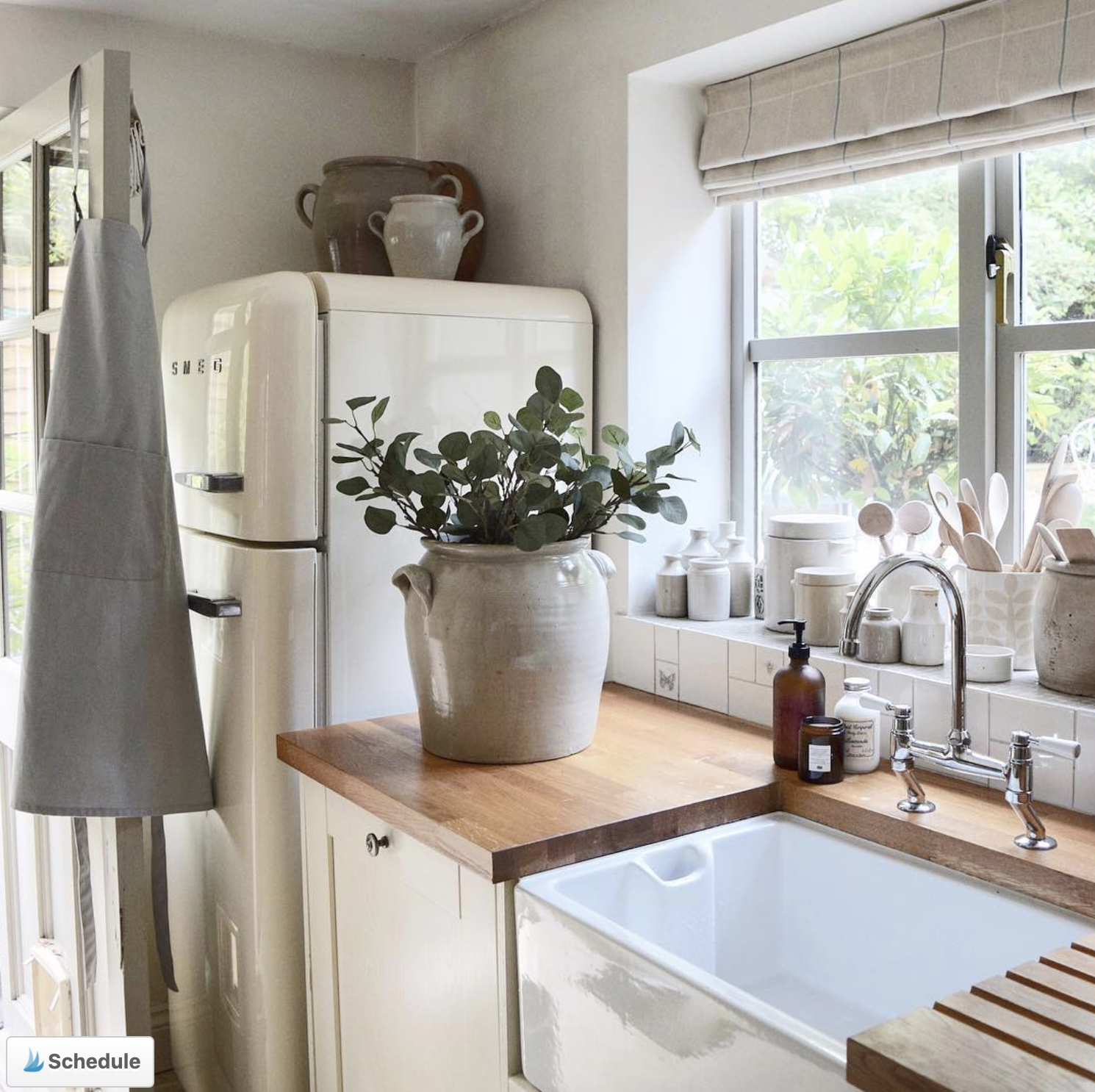 This image stopped me in my tracks when I saw it on my Instagram account. Nat's cottage is one-of-a-kind. Every single element is so pretty! Be sure to check out her Instagram account and give her a follow!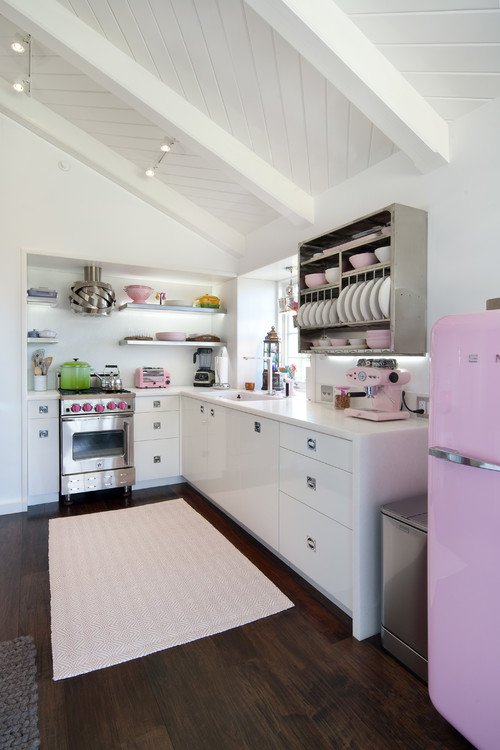 Pink is the perfect pop of color in this beautiful cottage kitchen. The pink Smeg coordinates perfectly with everything! And the other appliances are pink too! This would be such a cute look for a pool house or mother-in-law suite.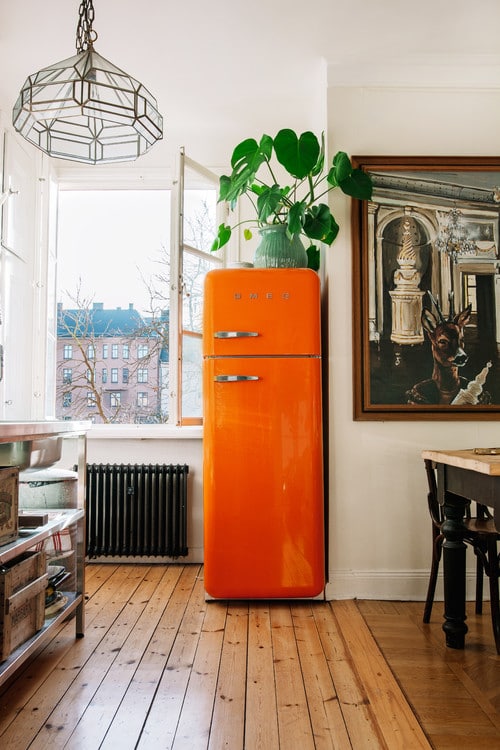 Another idea if you love boho decor is an orange Smeg. The color goes so well with a background of wood and fresh greens.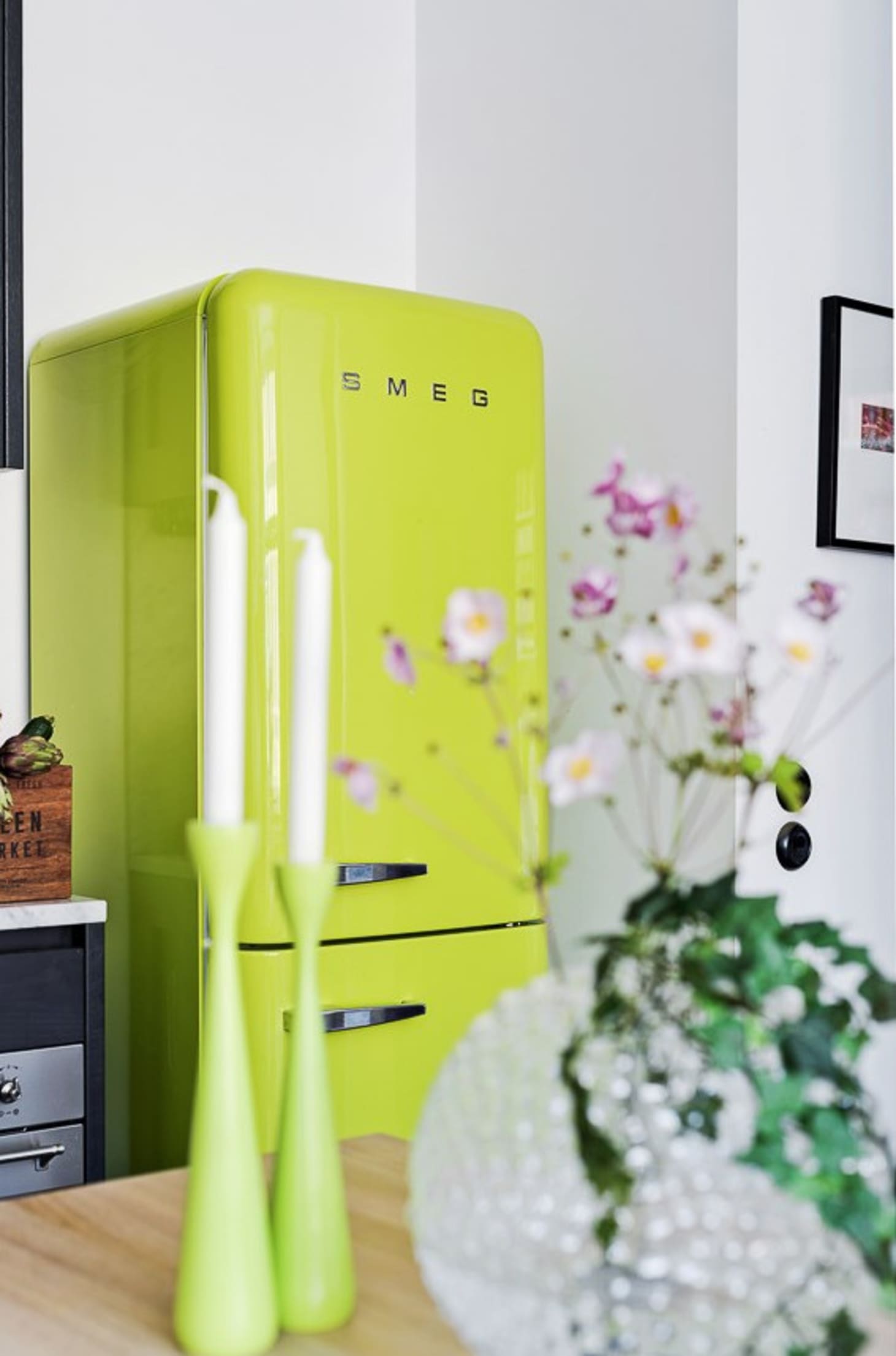 How fun is this charchruse Smeg? It could be the perfect pop of color against your neutral decor.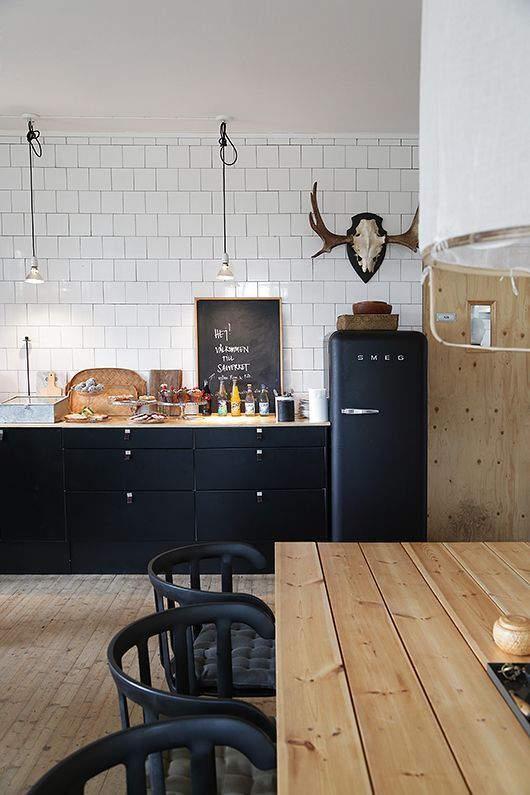 A black Smeg might be in my future. I love this matte black one against a backdrop of white plus black and neutral wood. Gorgeous!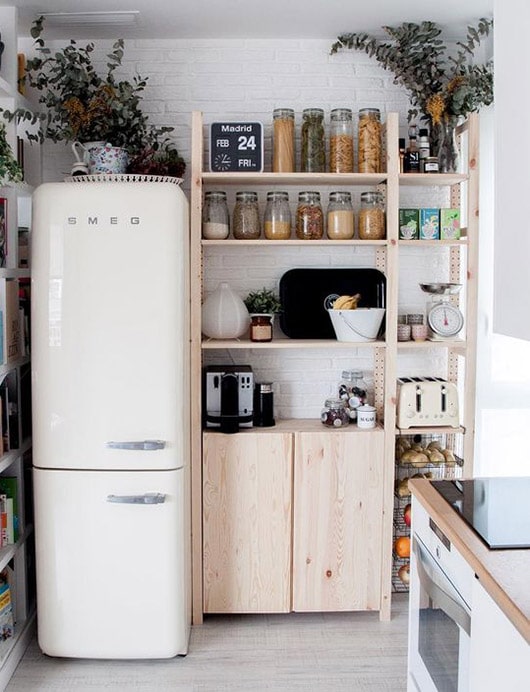 One of the things I love about Smeg fridges are how compact they are. If you have a small home or apartment, installing a Smeg can save you so much valuable wall space.
Pin These Farmhouse Kitchens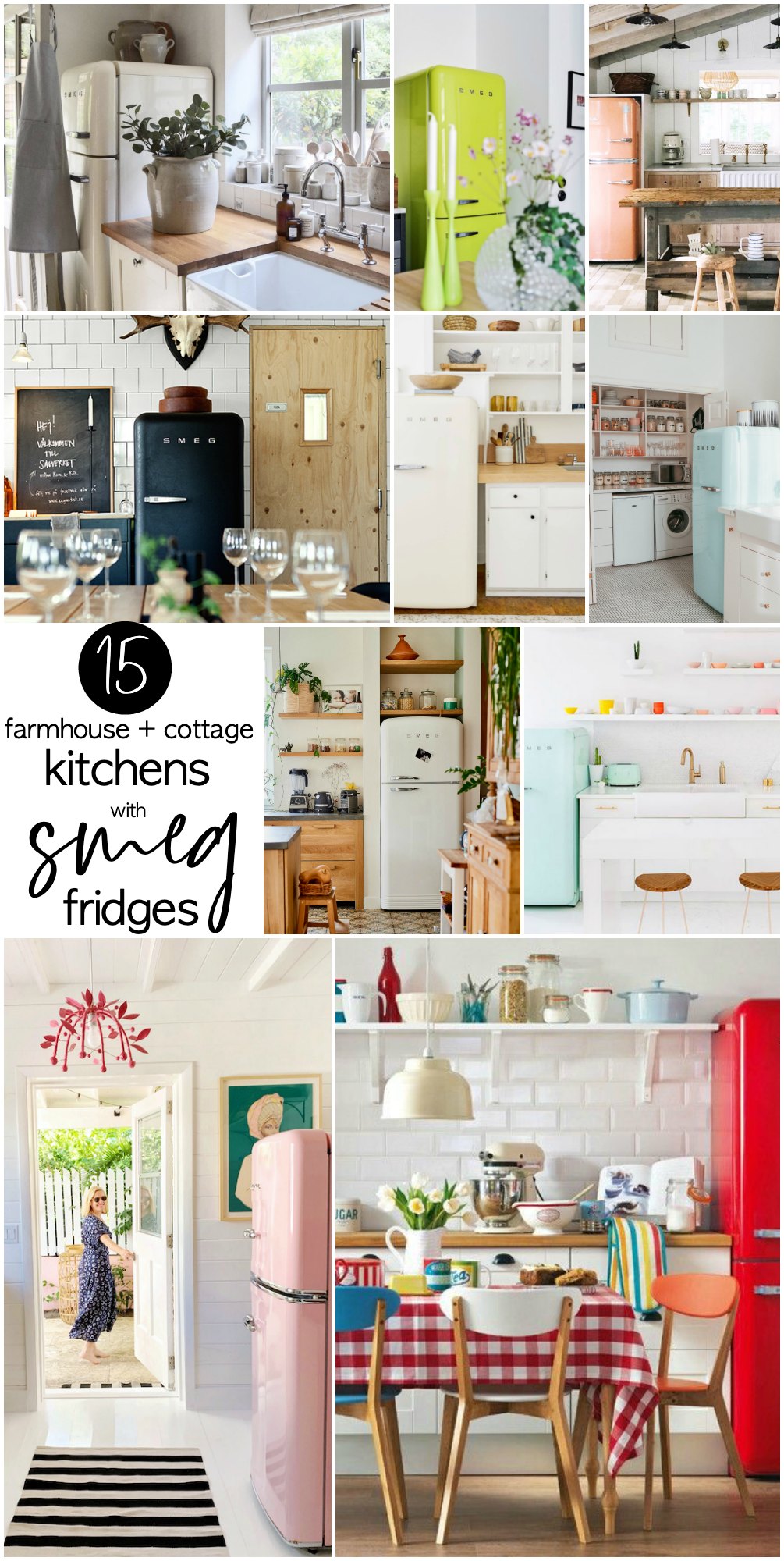 So tell me — Which kitchen is YOUR favorite? What color fridge should I put in our new kitchen at the 1891 Cottage? I'd love to have you follow along with us on Instagram @tatertotsandjello and have you share your opinion with me as we renovate this fun old home in the heart of SLC's avenues district!
Farmhouse Kitchen Lights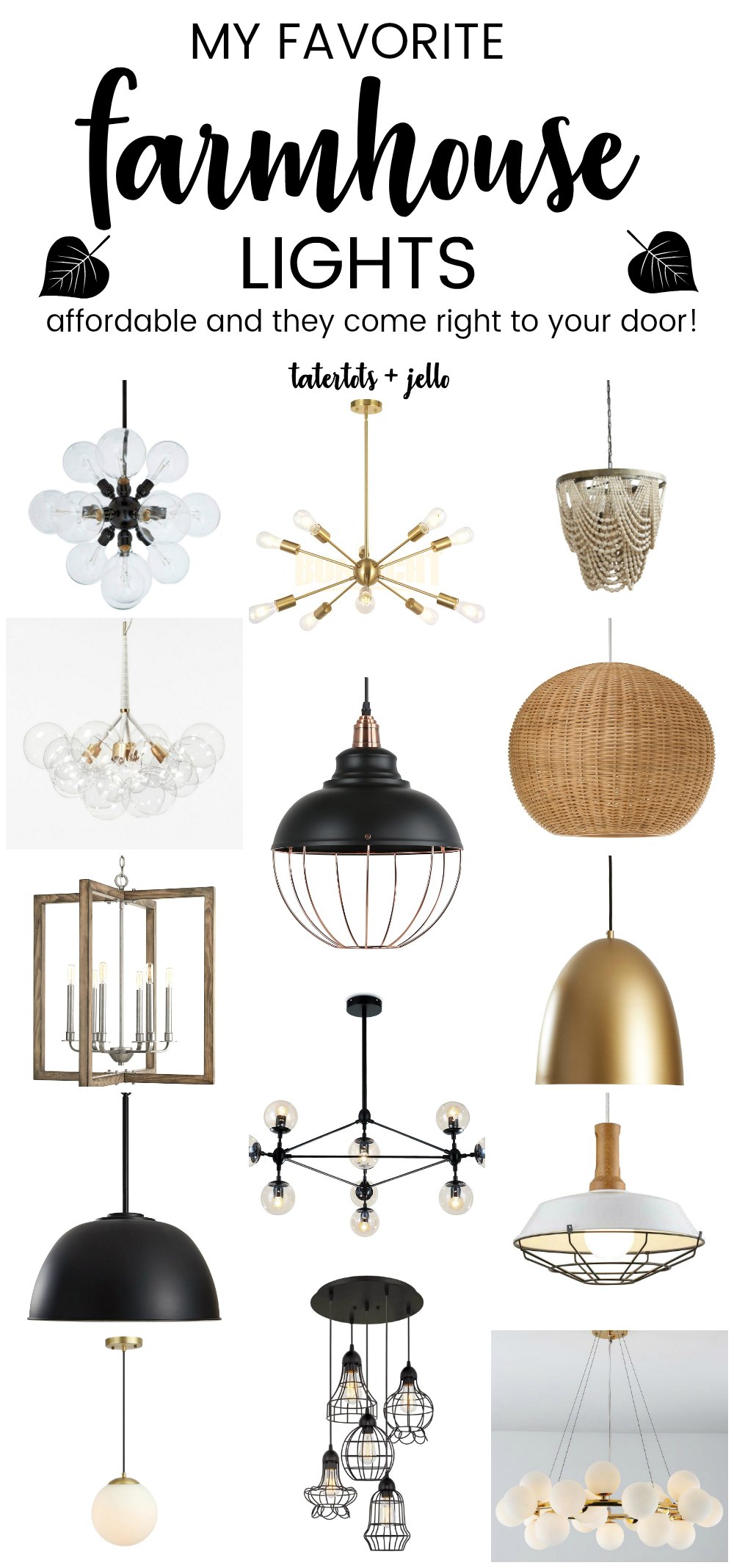 And if you're wondering what kind of lights to use in your cottage or farmhouse-style kitchen, here are some of my favorites!
Have a Beautiful Day!
xoxo