This is a sponsored conversation written by me on behalf of Savers. The opinions and text are all mine.
FIVE 5-Minute Simple Halloween Costumes with 1 Little Black Dress! Take a thrifted dress and add simple accessories from Savers Thrift to create easy Halloween costumes this year!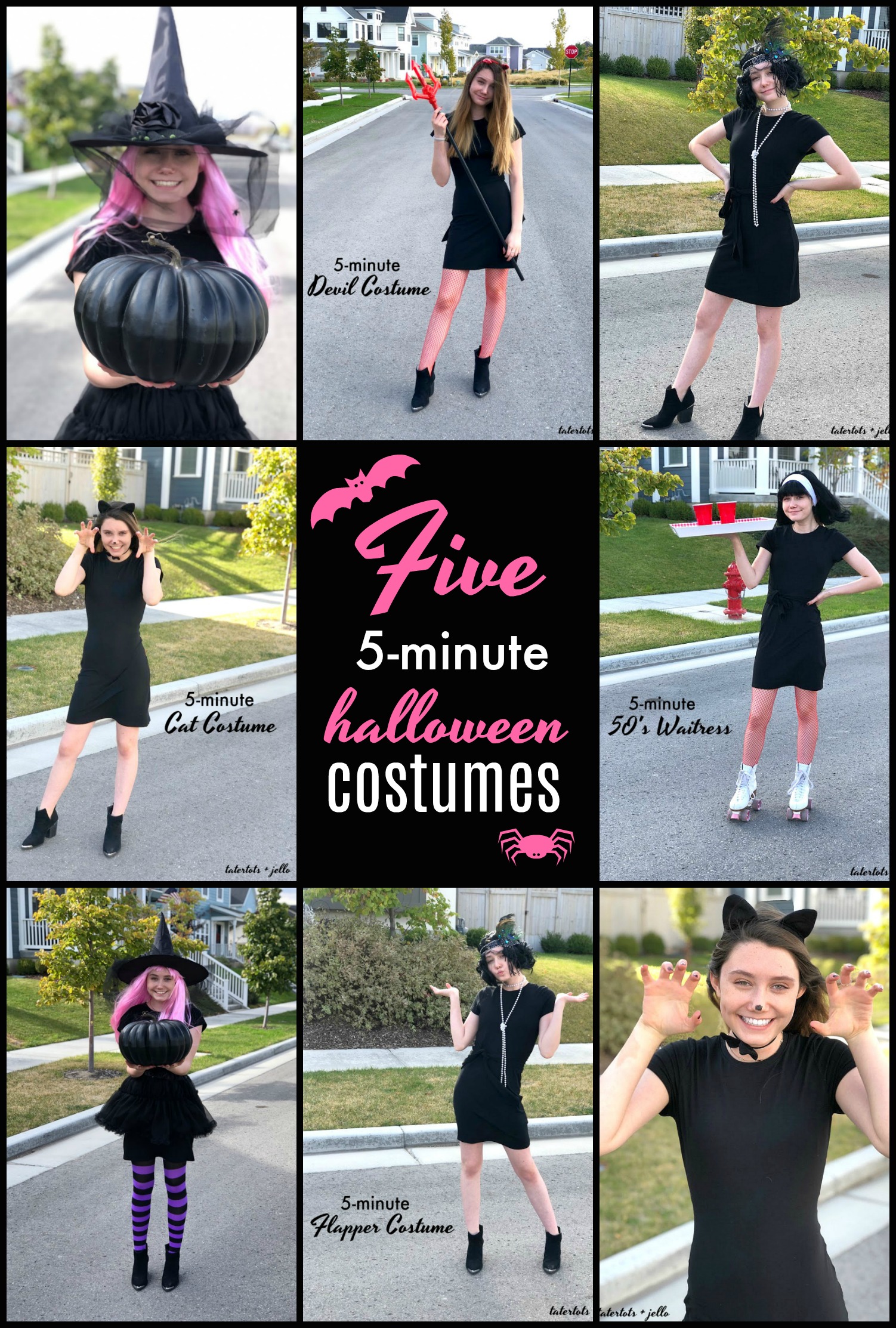 Savers is THE Halloween Headquarters
My teenage daughter can't decide what she wants to dress up as this Halloween. So we headed over to Savers to get inspired. Did you know that at Halloween Savers transforms into THE Halloween headquarters?? It's true!! You can find thousands of Halloween costume items at Savers. From brand-new costumes, wigs, accessories for everyone in your family, to thrifted costumes and everything in between!
I'm also giving away a $50 Savers Gift Card at the bottom of the post, so be sure to enter to win!!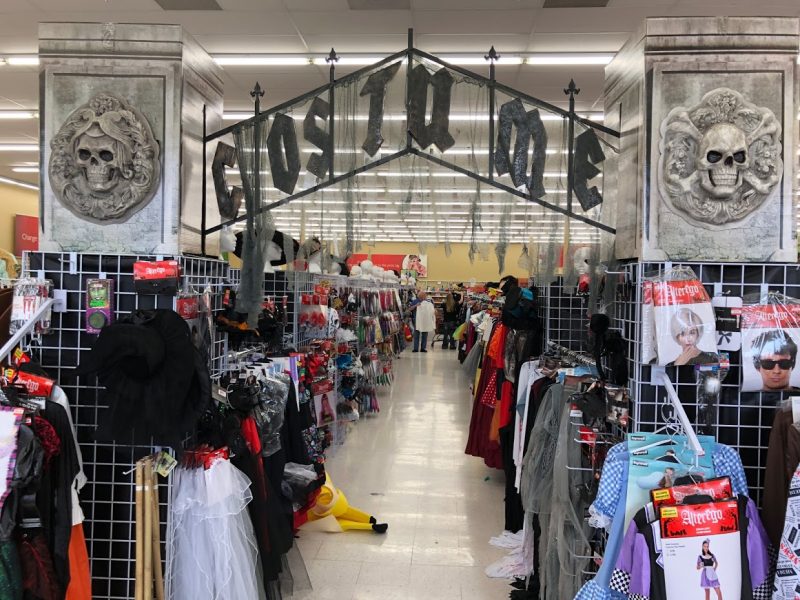 Halloween sections
They even have everything set up in sections – witch costumes, hats and accessories in one place, fairies in another, pirates, ghosts, flappers, western costumes. You can find any kind of costume your imagination can think up in Savers. I also love that they have thrifted items in the same areas that go along with the themes. For example, in the western section they have dozens of thrifted plaid shirts, in the Indiana Jones section there are tons of thrifted khaki pants, skirts, shirts, etc. It's so impressive.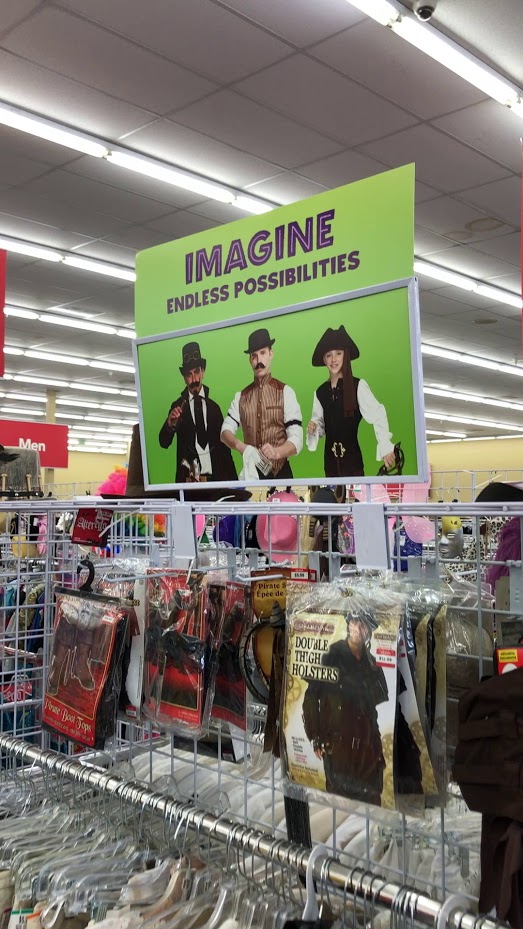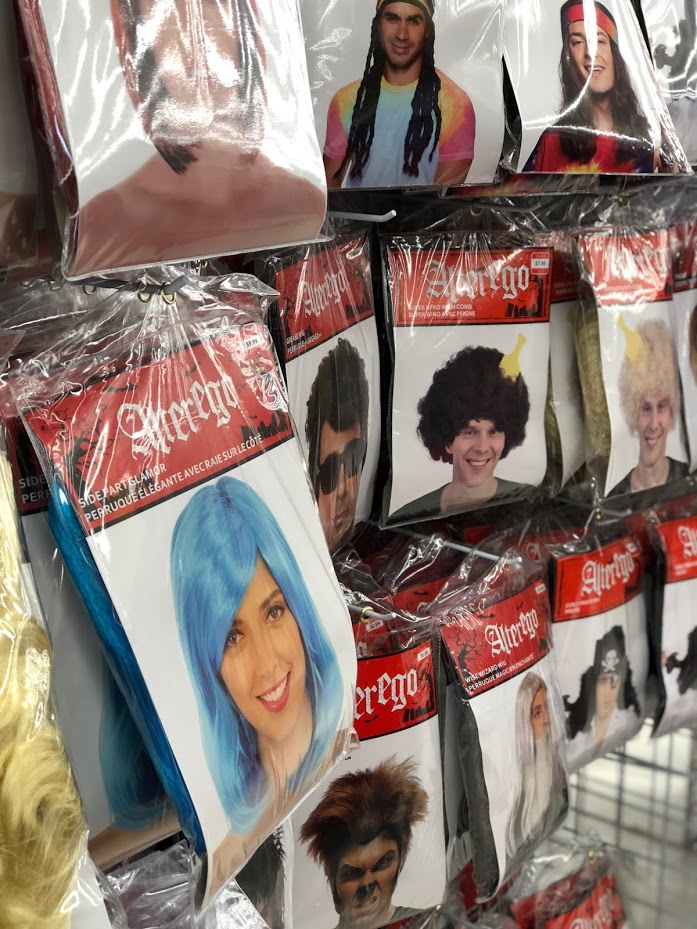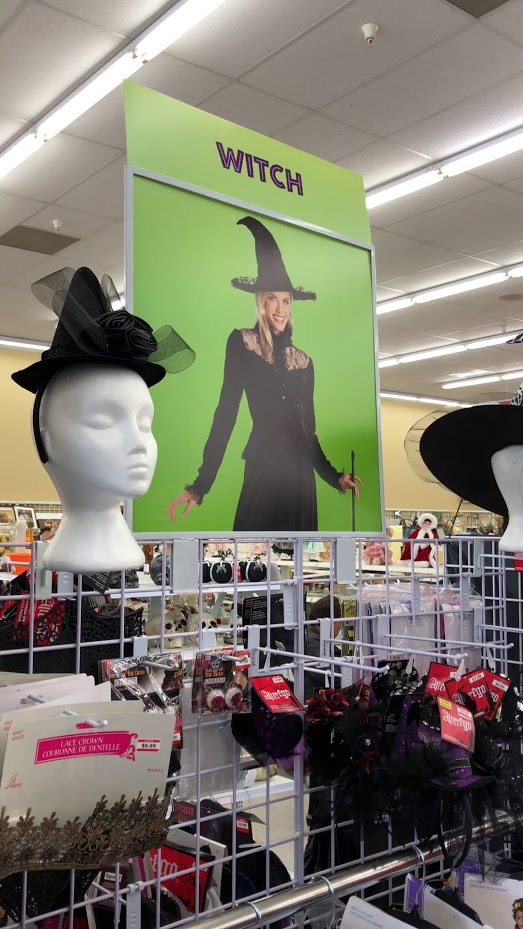 Halloween specialists to help!
Another thing I LOVE about Savers at Halloween is that they have Halloween specialists that are waiting to help you! They are hired because they love costumes, dressing up and being creative. They will help you find all of the things you need for the perfect costume. It's so fun!
Thousands of Halloween costumes and accessories
Not only does Savers have thousands of costumes and accessories, they also have cute thrifted Halloween decor on each of the end caps. From spider wed placemats to scary paintings, to Halloween plates and more! They really go all out to make Halloween something exciting for their customers!
FIVE 5-Minute Simple Halloween Costumes with 1 Little Black Dress!
We had such a fun time trying to decide what costume to get for Ella. In the end we found a cute black dress and then all kinds of accessories to pair with the dress to create FIVE different costumes! This is what we came up with:
The Witch
The witch is a classic. Especially if you have a little black dress. We paired the dress with a hot pink wig (brand-new and less than $10), striped witch tights and a festive witch hat with netting. I think the hot pink hair really brings some whimsy and fun to the witch outfit!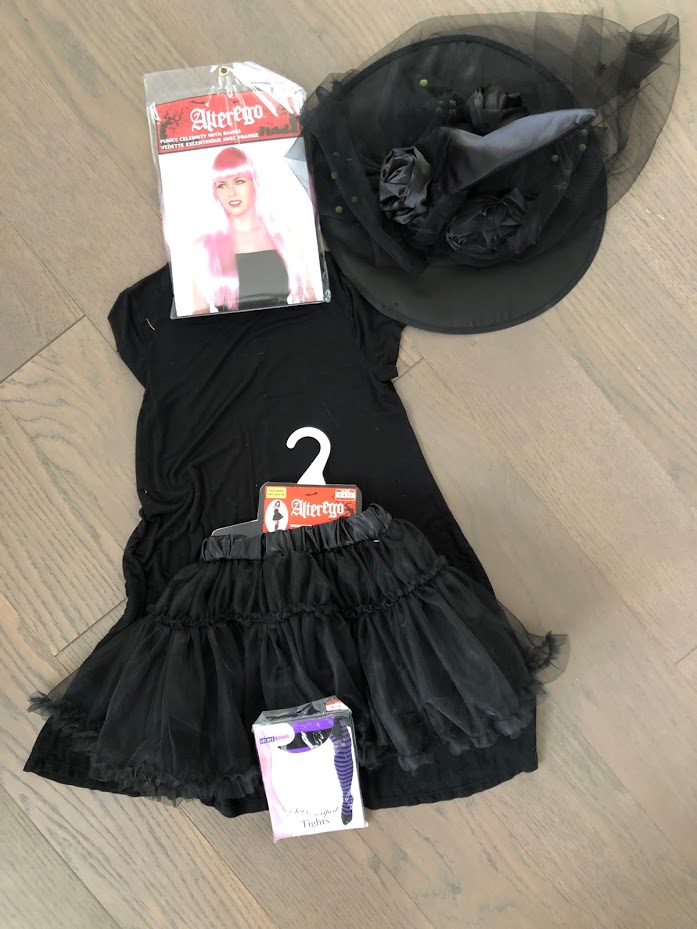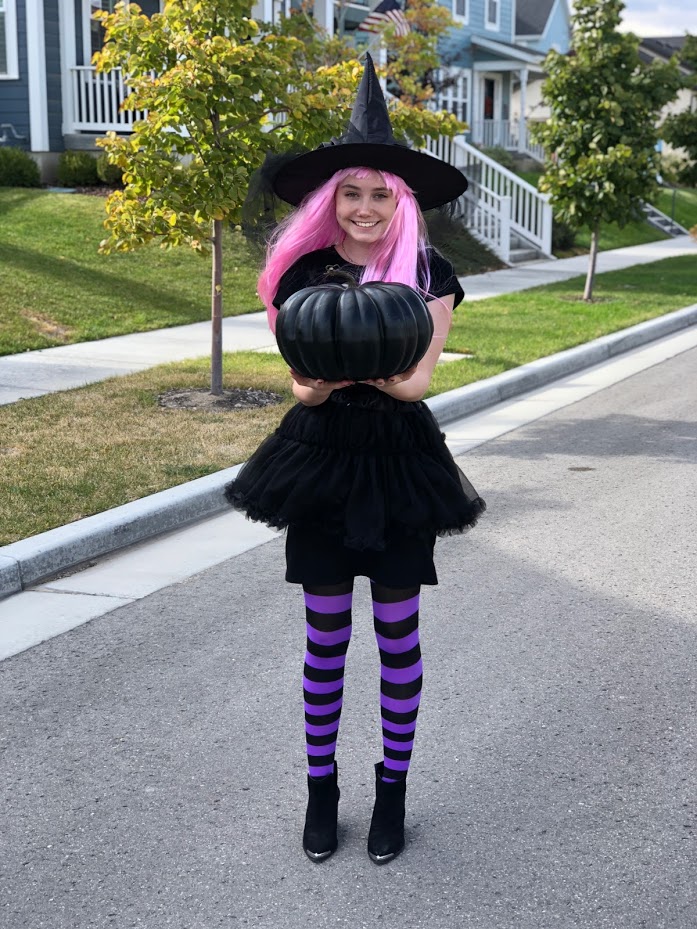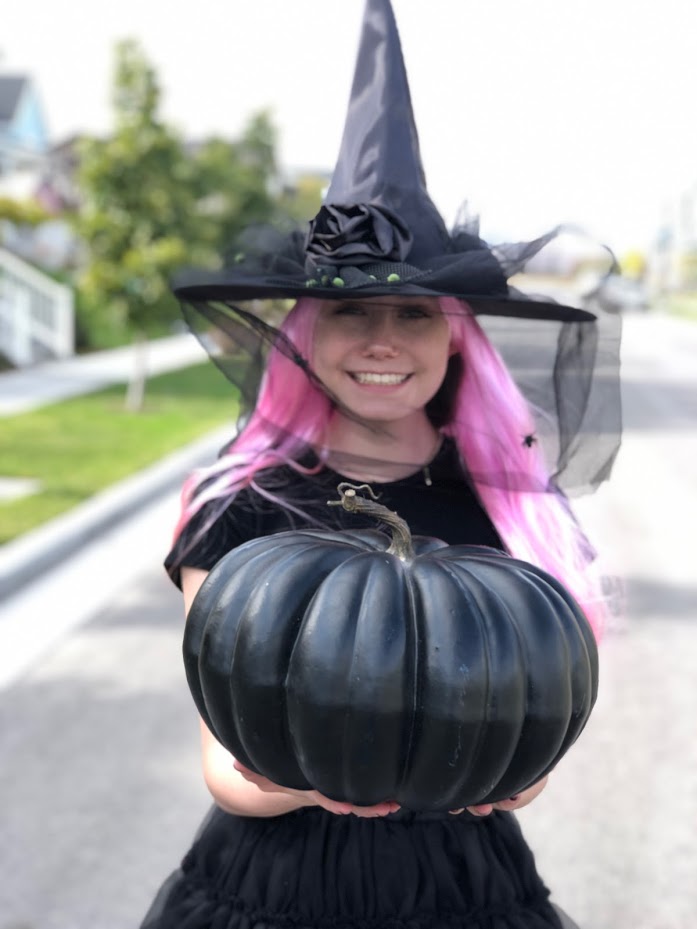 The Flapper
Another "must" costume for a little black dress! Savers has the most amazing selection of wigs and they are all under $10. This one had pin-tucked curls and it was my favorite wig. We found a fancy sequined flapper headband and some fish net stockings. Plus the pearls really make the outfit as well. They were under $5. This might have been my favorite outfit.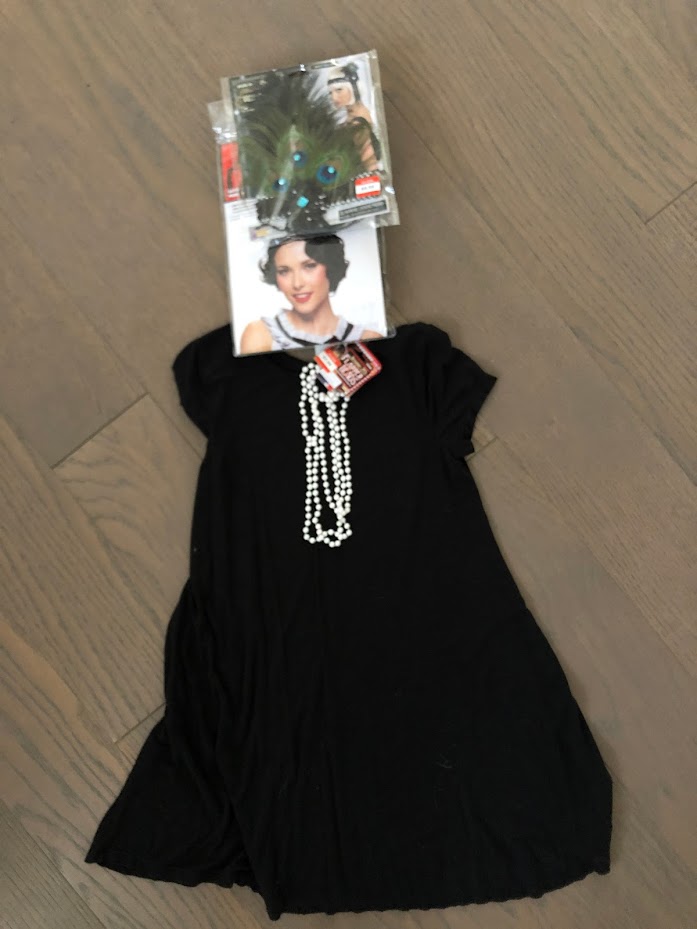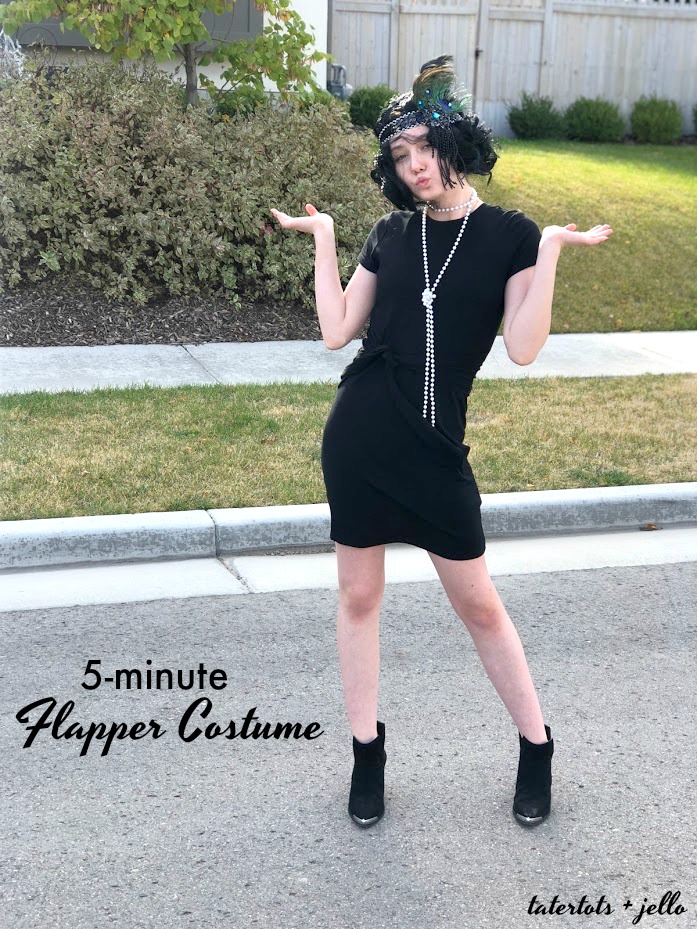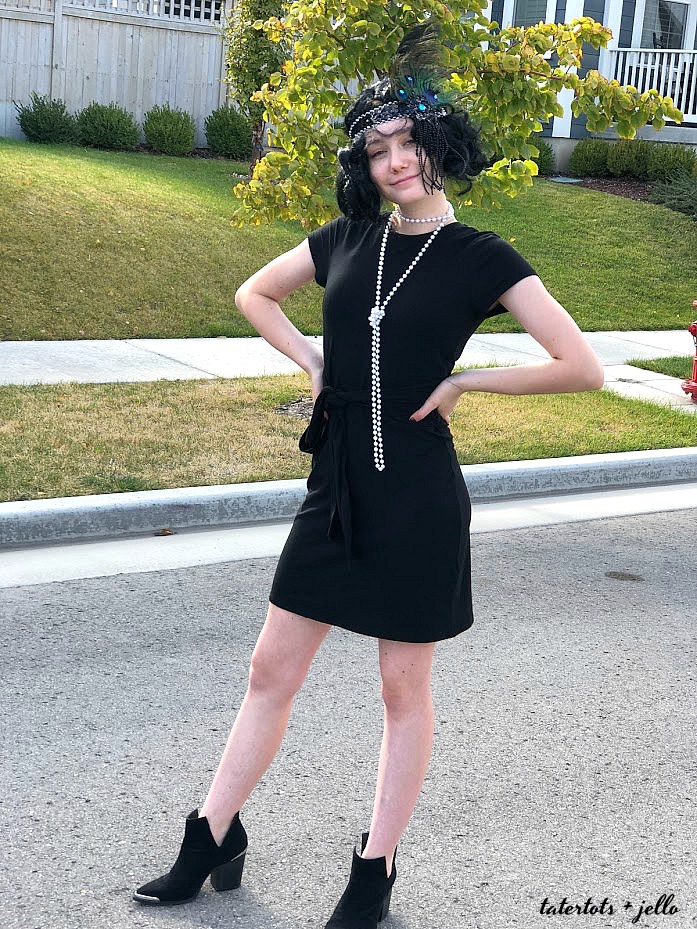 The 50's Rollerskating Waitress
Being a rollerskating waitress is my daughter's dream so we had to do this one! Another amazing wig – a bob that flipped and came with a white headband. So cute! We found a red and white plastic tray and hot glued some plastic cups onto it. Ella used her own skates but you can find rollerskates at savers too!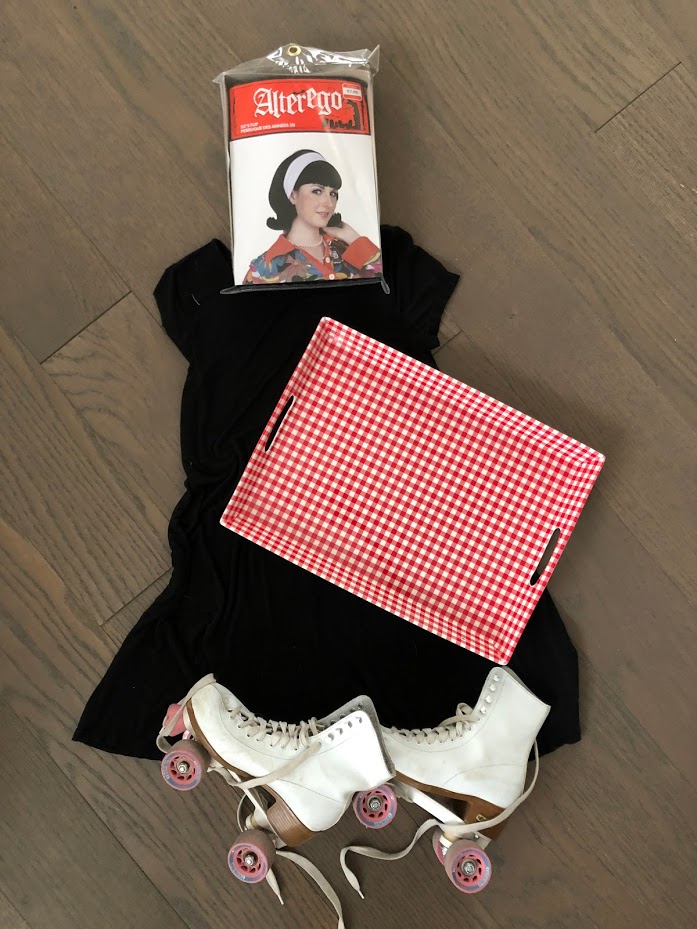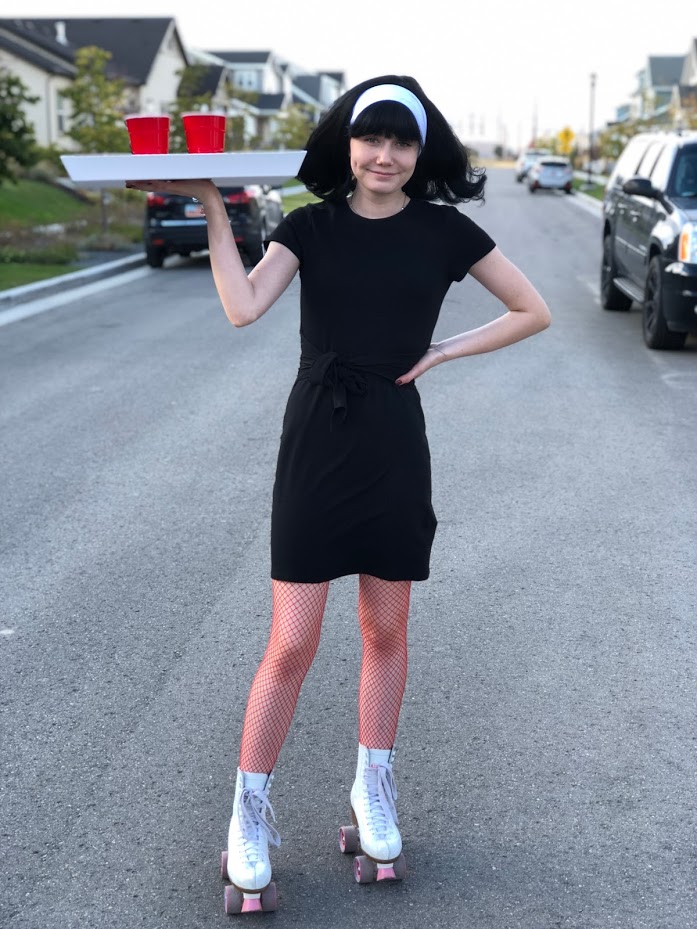 The Devil
This was Ella's favorite costume. It's simple but cute. Red fishnet stockings, an accessories kit that had devil's horns and a tail. And her favorite thing was the devil's trident. She loved it!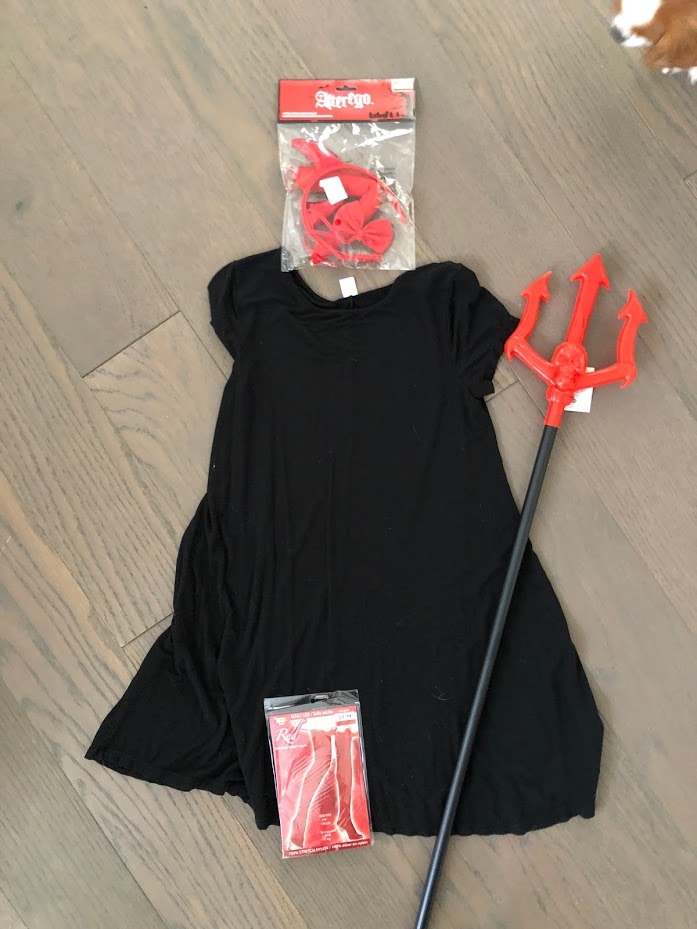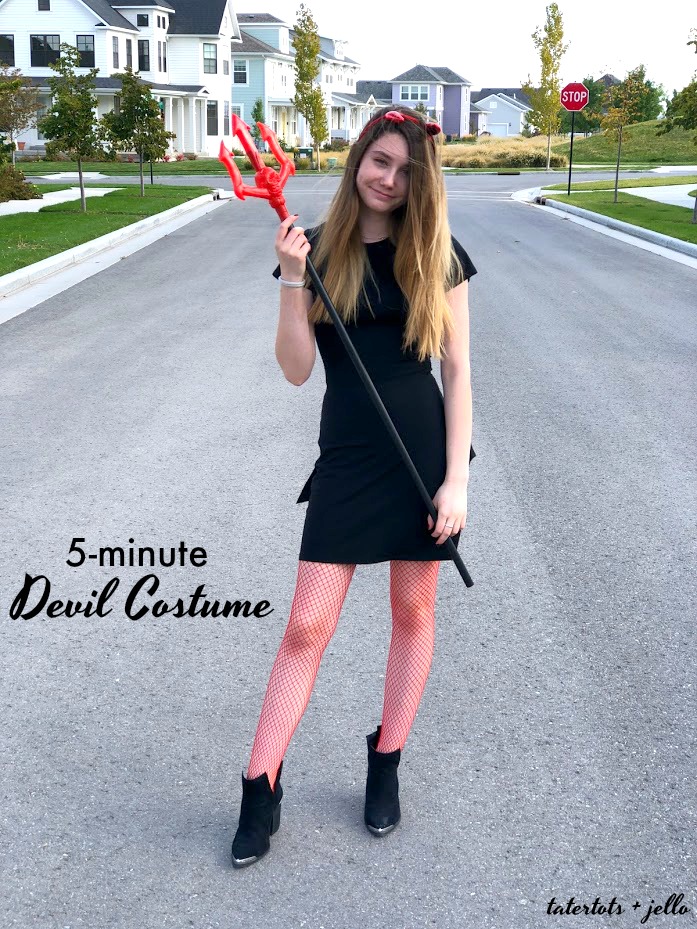 The Cat
This is what I inevitable am each Halloween. It's a classic. All you need is a cat accessories package containing ears and a tail. Then add some eyeliner to make a cat nose and you're all set! Savers also had some furry hats that had cat ears which would be adorable if this is something you like!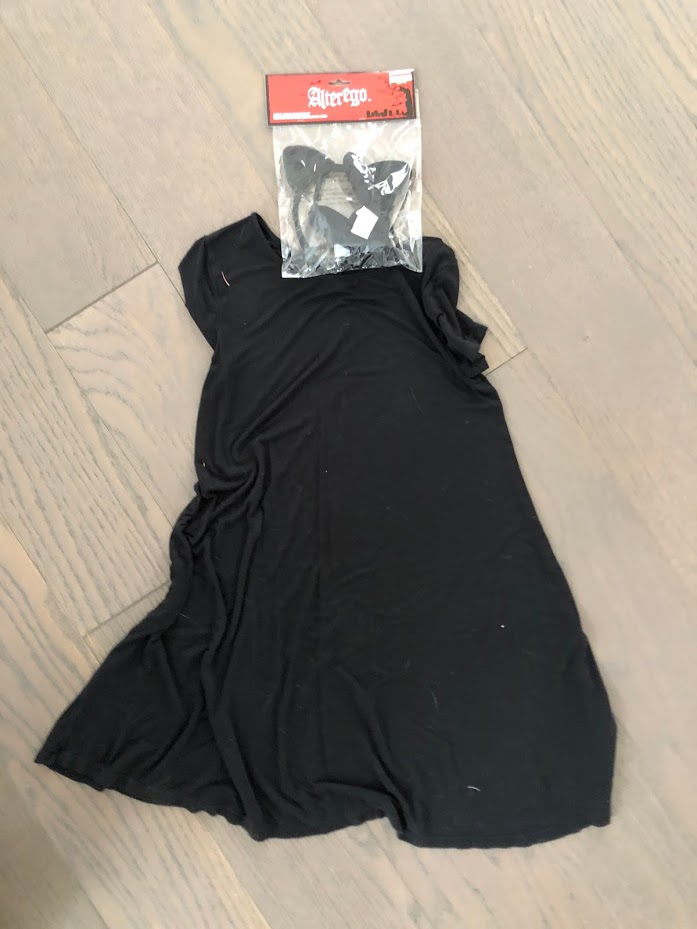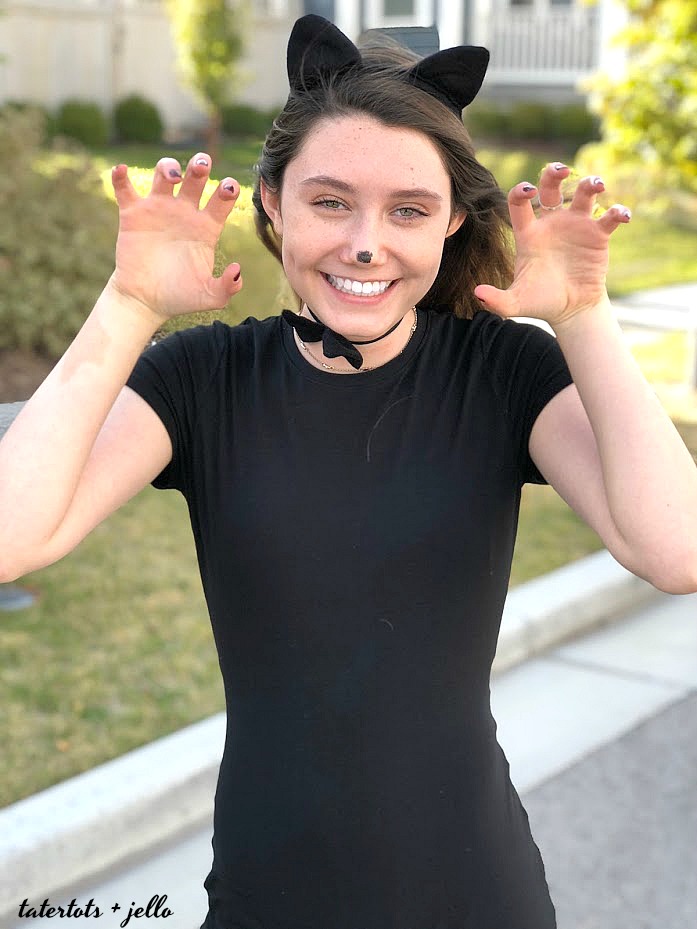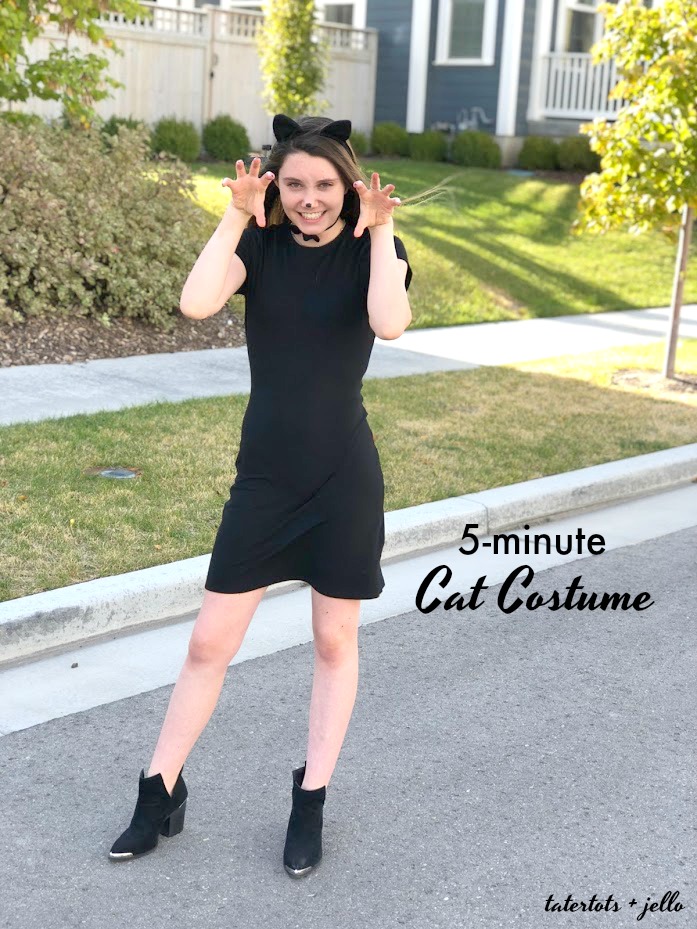 SUPER fun and easy ideas!
Now Ella has enough costume accessories that she can give some to her friends and they can dress up too for Halloween with them if they want! I can't decide which outfit she will pick to wear. I'll share it on my Instagram stories!!
Seriously, Savers is our favorite. If you've never tried it, go in and see what Saver's has to offer! You will seriously be hooked!! I have found treasures there!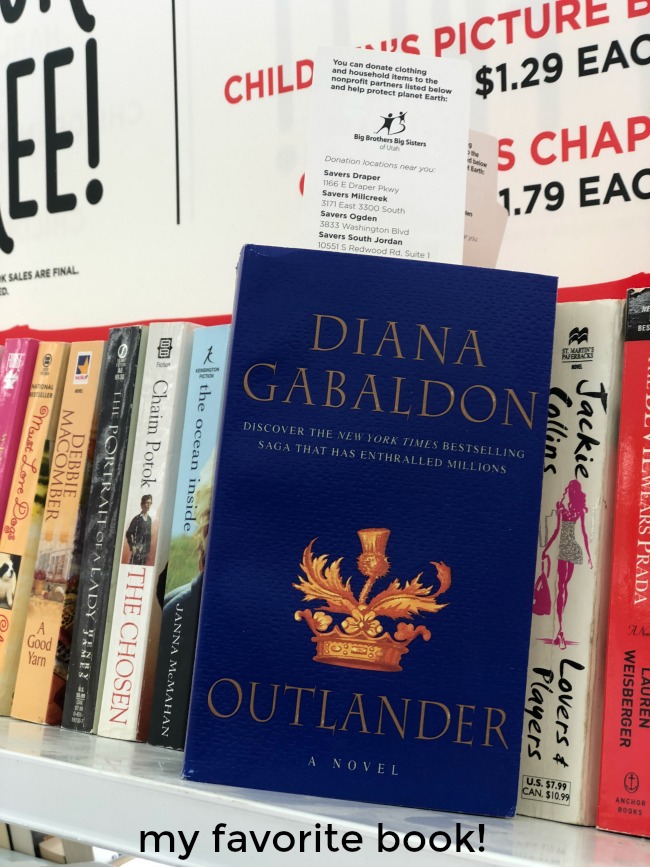 Plus books!
It's an amazing place to find books – like my favorite, Outlander!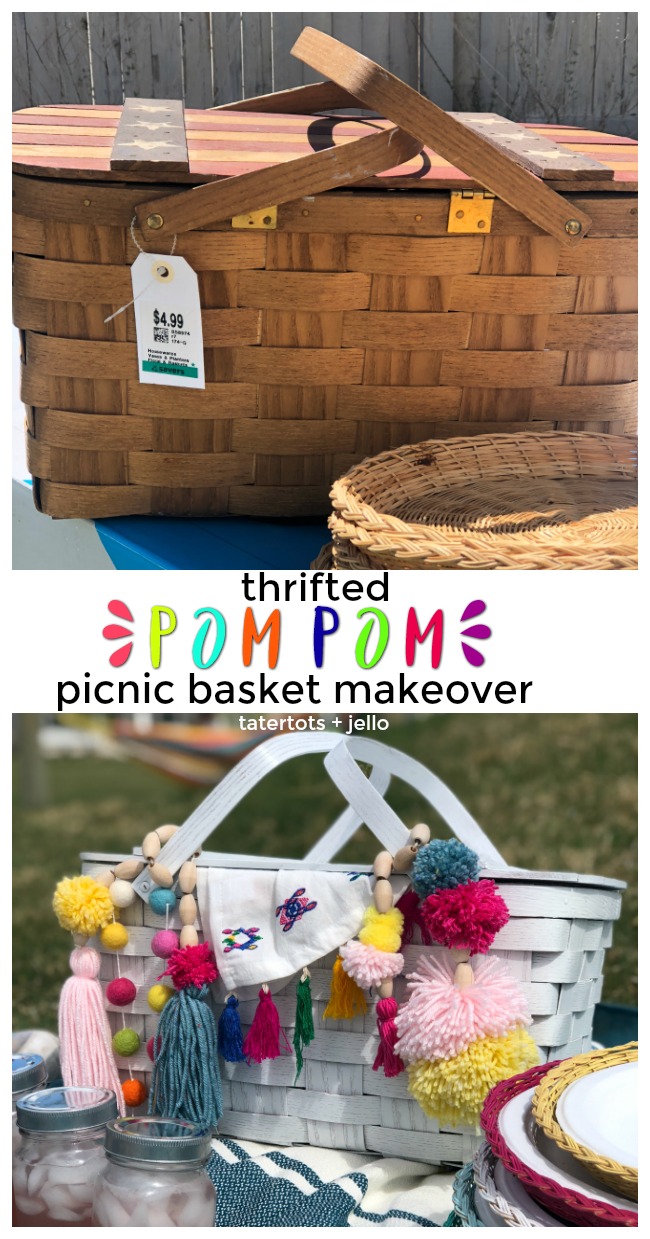 Home finds
I get all kinds of home finds that I upcycle into cool things like the picnic basket that I made over with a boho twist over the summer.

Clothes for every season
We love purposing clothes too – like the men's jeans that we turned into cool shorts last year. So many possibilities. I also love that the inventory changes so quickly. We like to go in once a week and see what is new. You can find SO many treasures!!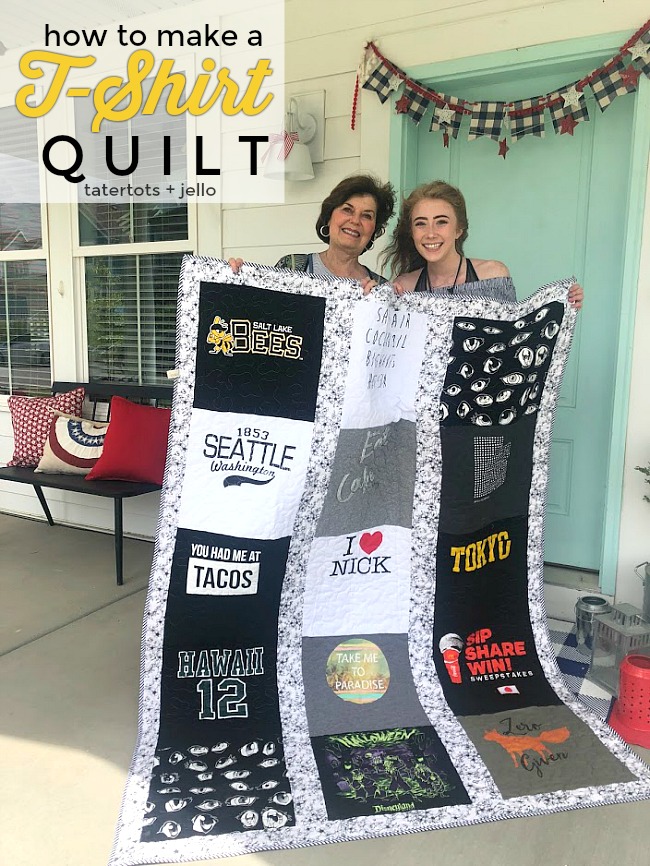 Oh, and be sure to check out how we turned Hannah's favorite t-shirts and Saver's thrifted t-shirts into the coolest t-shirt quilt. It's an heirloom!

BE SURE TO ENTER THE HALLOWEEN GIVEAWAY FOR A $50 GIFT CARD TO YOUR SAVERS, VALUE VILLAGE OR UNIQUE STORE.
To enter – just leave a comment on this post with what costume YOU would shop for if you win this Savers gift card!
2. **And for extra entries – share this giveaway. Comment separately to let me know how you shared!!
(twitter, Instagram and/or Facebook)
This Sweepstakes/Contest is in no way sponsored, endorsed, administered by or associated with Savers®. By entering the Sweepstakes/Contest, you release Savers® from any liability whatsoever.
Be sure to head over to your local Savers (or Value Village, Unique Store) in your area.
Follow along with Savers for all kinds of cute fashion ideas
Have a HAPPY day!
xoxo