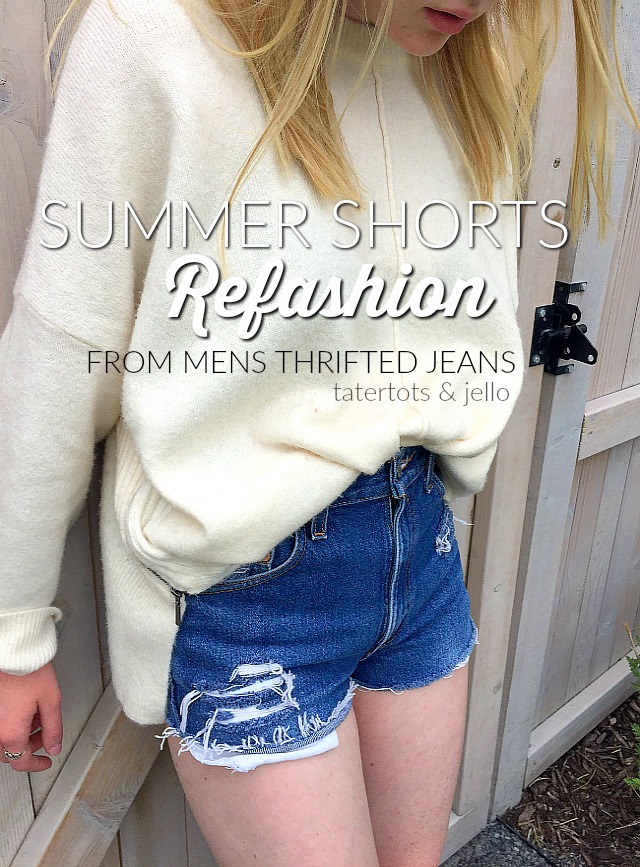 Summer Shorts Refashion from Thrifted Mens Jeans
Summer Shorts Refashion from Thrifted Mens Jeans. If you have followed me for a while you might know that I was OBSESSED with refashions a few years ago. I even started a separate blog about refashions – RefashionFiles.com. I LOVED finding things and making them unique. I was also very into ruffles at the time LOL! I still love a good refashion though. And my kids LOVE to buy clothes at thrift stores. So the other day we went thrift store shopping because they wanted to create summer shorts. And I think they turned out so cute! The great thing about refashioning is that you can make the project perfect for YOU. So if your daughter wants short shorts for summer, she can make those. But if you want longer shorts for you, you can make yours the length that works for YOU. Here is our little Summer Short Refashion idea! (the picture below is our inspiration photo)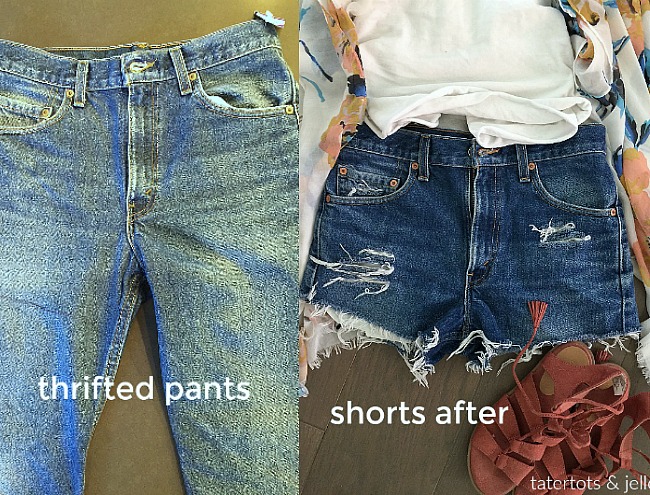 Summer Shorts Refashion from Thrifted Mens Jeans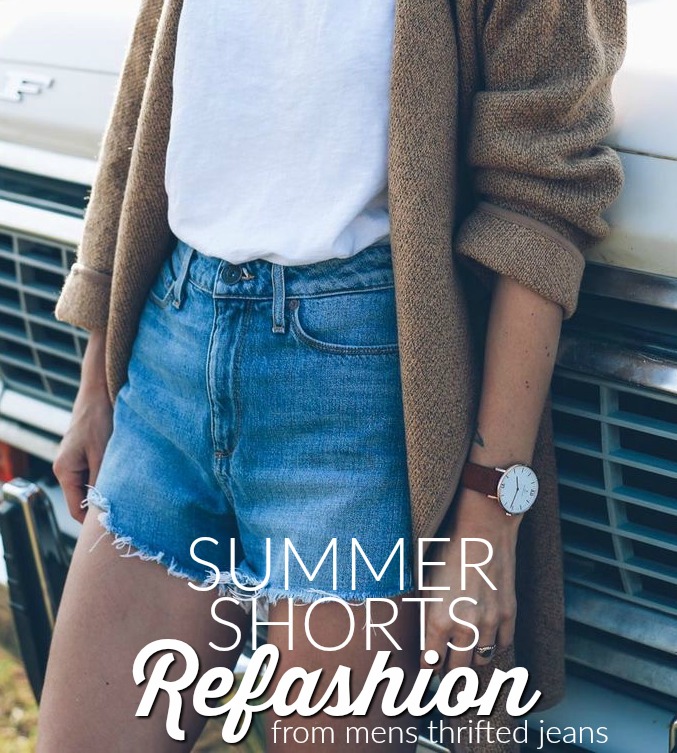 We found our jeans for $8 at the thrift store. But if you already have jeans, use the ones you have and this refashion idea is FREE!! To get the look above, use jeans that are baggy. My daughter wears a women's size 26 jean and she bought MENS jeans that are a 31. So that is about 5 sizes bigger than the jeans she wears. You don't want these jean shorts to be tight because then they will be VERY small. So grab your husband's, brother's or boyfriend's old jeans for this project. Baggy = cute.
TIP – If you are making a Bermuda length short, then buy or use jeans that are your correct size. You want the legs to be tighter and a tighter silhouette will look better for longer shorts.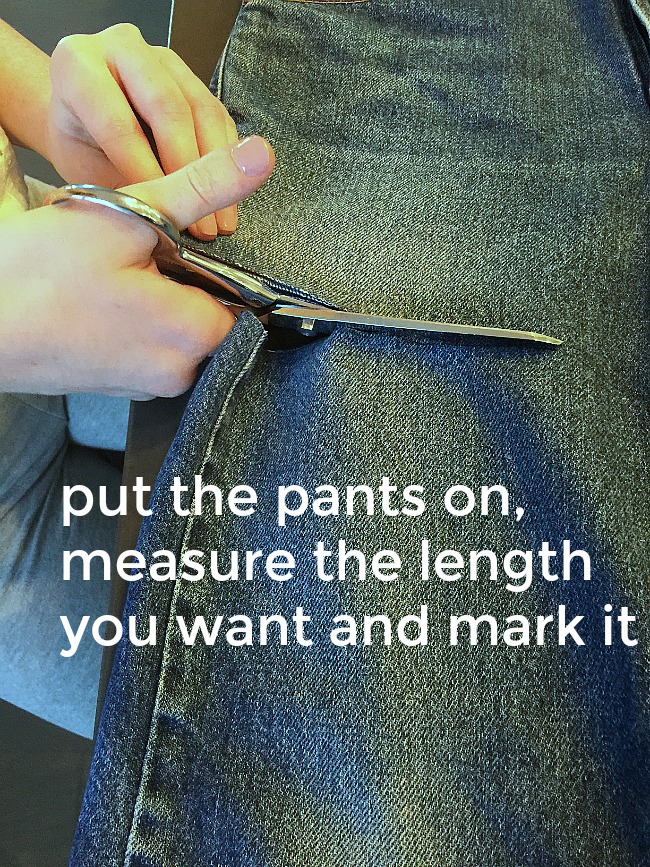 1. Try on the jeans and measure how long you want the shorts to be. Also – mark about 1/2 to 1 inch longer than you think you want them to be. It's better to make them too long to start than to cut them too short and have to start over!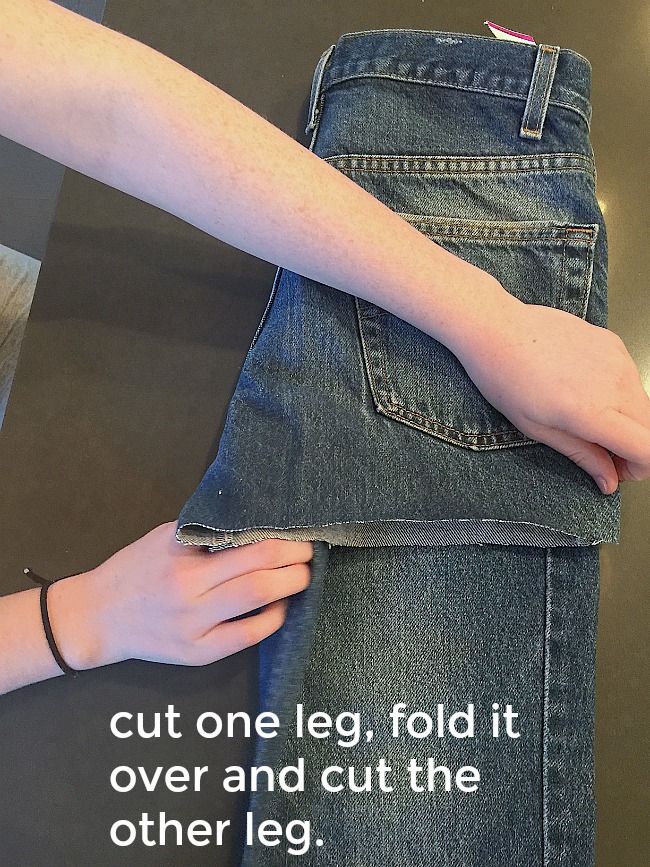 2. Cut cut the first leg. You want to cut so the sides of the shorts are a little higher than the crotch.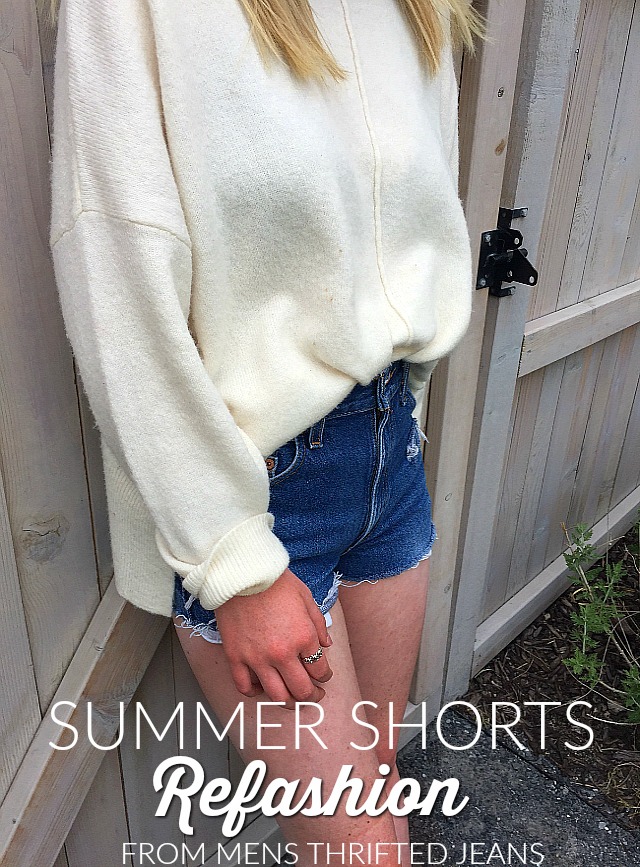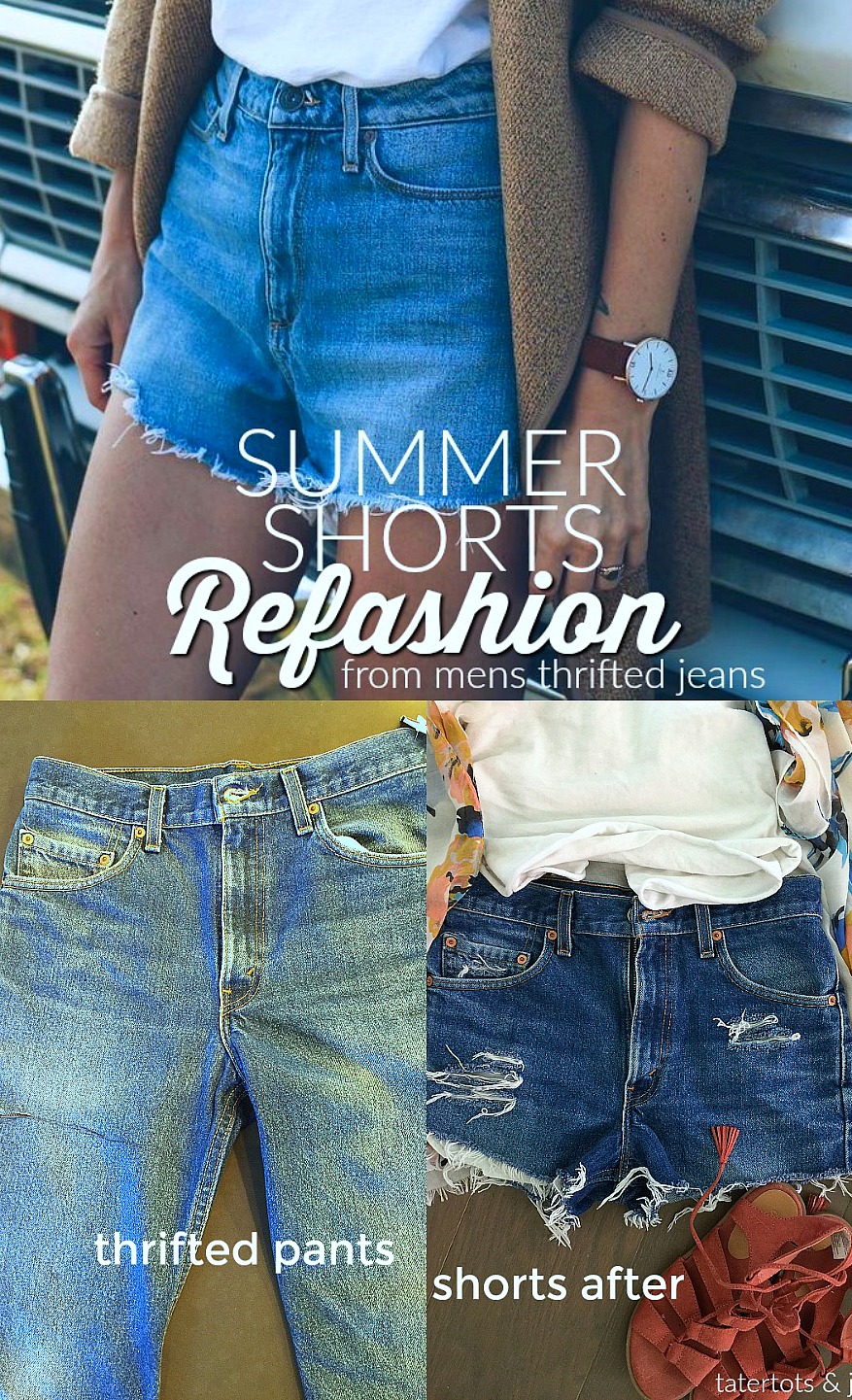 3. Fold the cut leg over to the uncut leg and follow the same cut line so that both sides of the shorts are the same.
4. Try them on and see how the length looks. Remember – when you wash them they will fray and roll a little so they will be a little shorter after you wash them.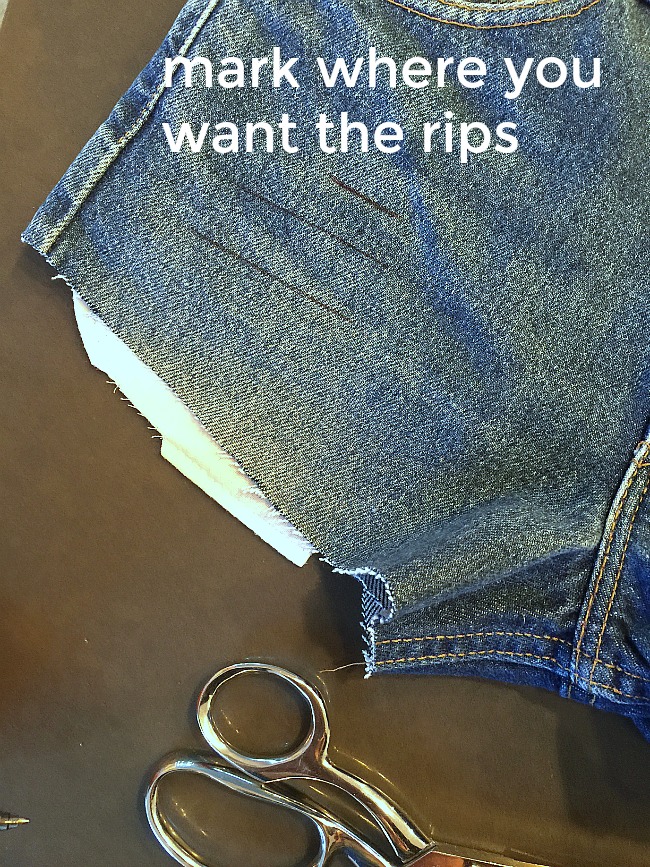 5. If the length is good, now you can distress the middle of the shorts if you like that look. If the length isn't quite right, trim the length.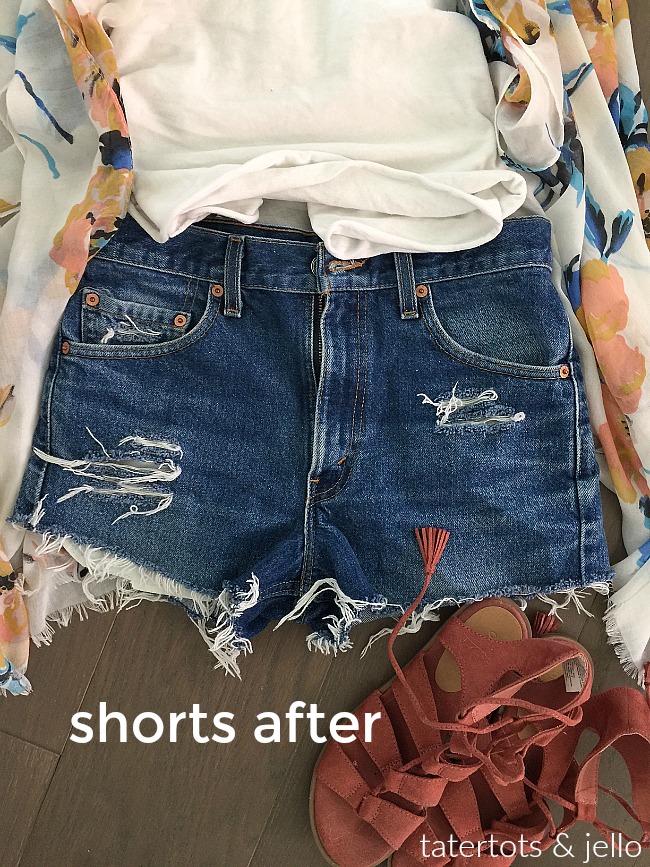 Summer Shorts Refashion from Thrifted Mens Jeans
6. To make frayed lines in the shorts, mark lines with a pen and then cut those areas and they will fray when you wash the shorts. To get the look of the image at the top, don't cut the middle of the shorts. It depends on what you like whether you want to make cuts in the middle of the shorts or not.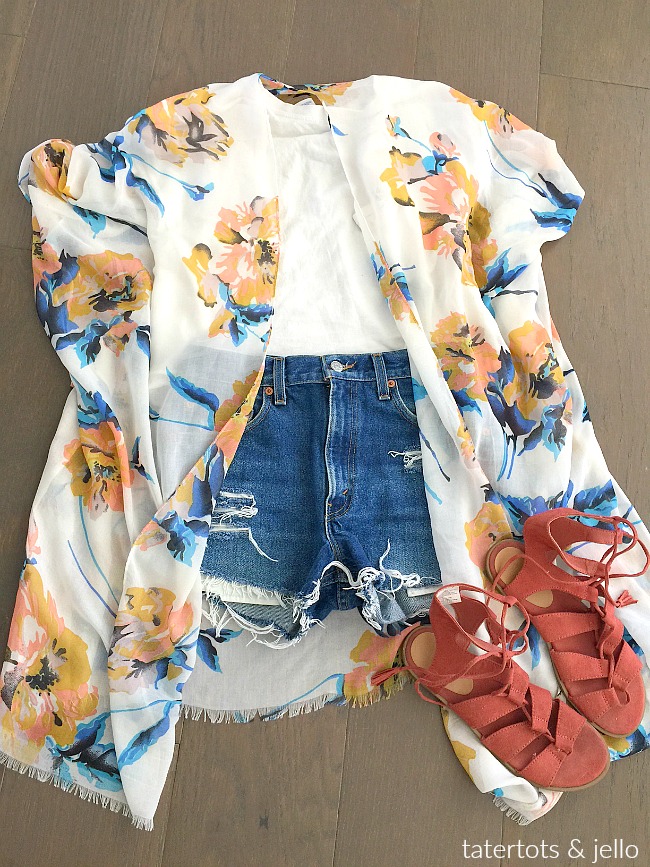 7. Wash the shorts and LOVE your new shorts!!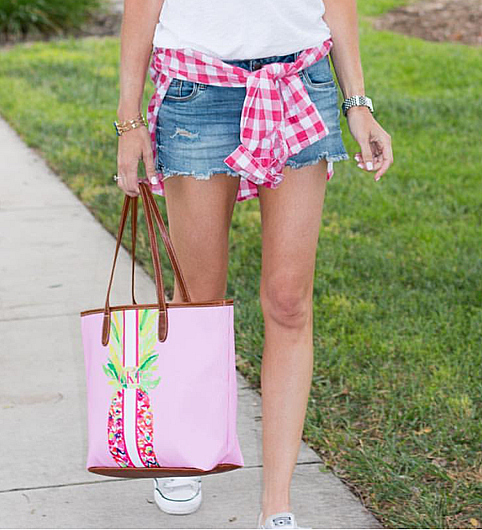 (image above — A Thoughtful Place)
Also you can make them a little longer and wear them longer or roll them like this too for a cute look!
TIP – if you want to contain your fraying and you want an even edge, sew a straight line about 1/2 inch up from your cut length on the bottom of your shorts — this will keep your shorts from fraying too much and will keep the edge of the shorts even.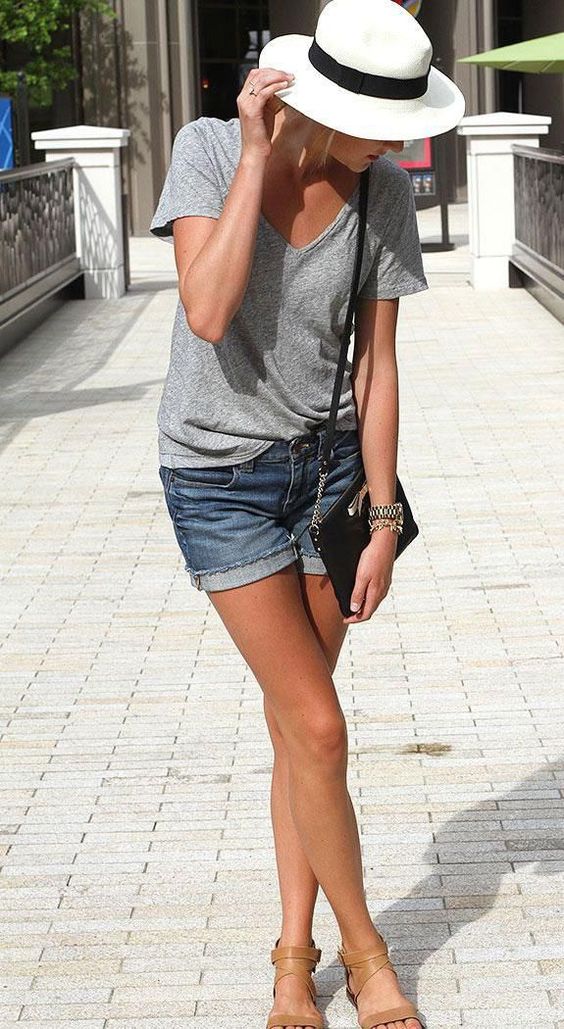 Here's what Bermuda shorts would look like: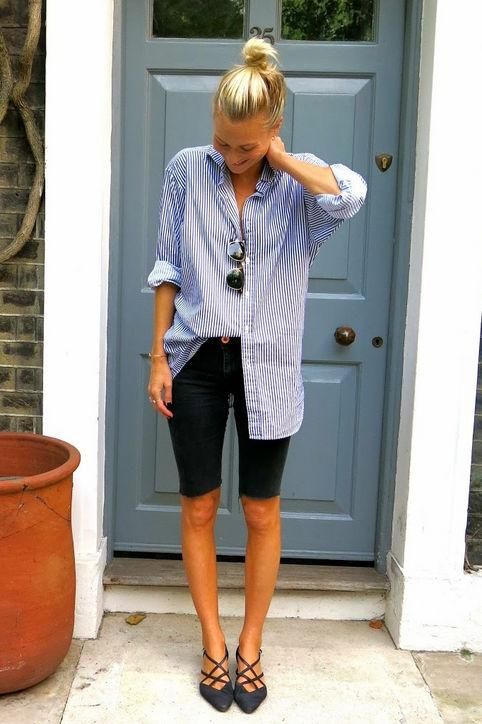 (image – Pandora Sykes Instagram)
Tag me on Instagram at @tatertotsandjello and show me YOUR refashions! I love seeing what YOU are making!!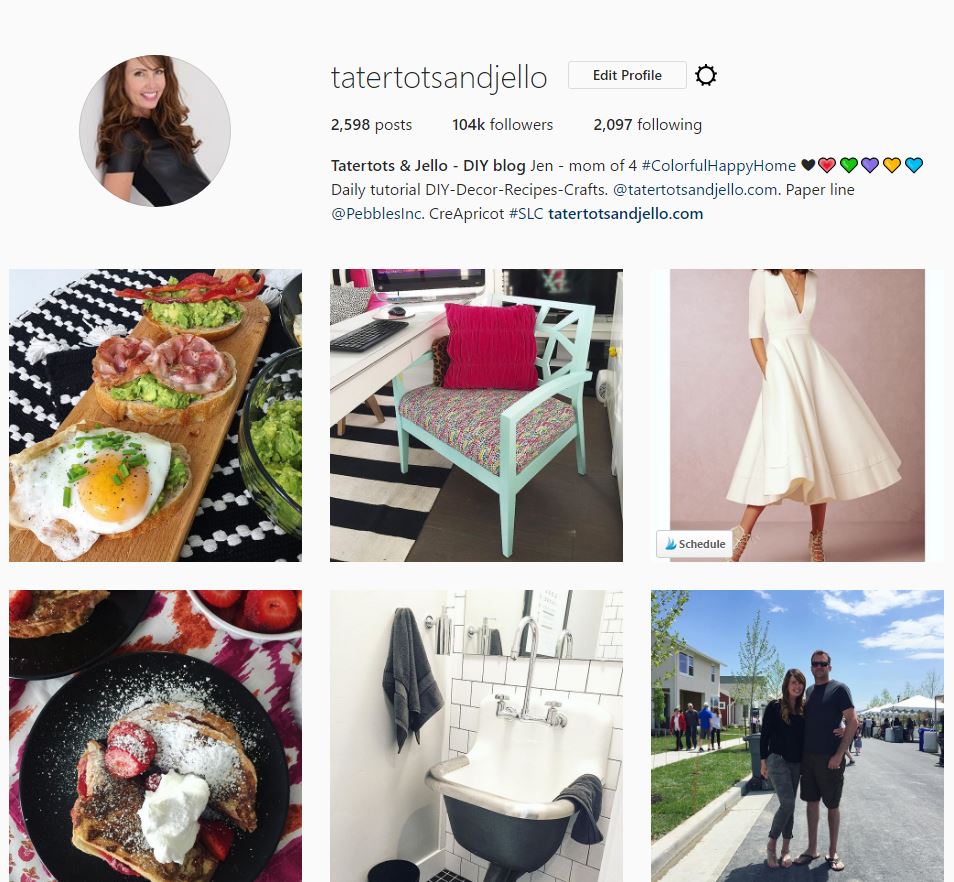 Happy refashioning!!

Summer Shorts Refashion from Thrifted Mens Jeans
Here are a couple of other refashions too: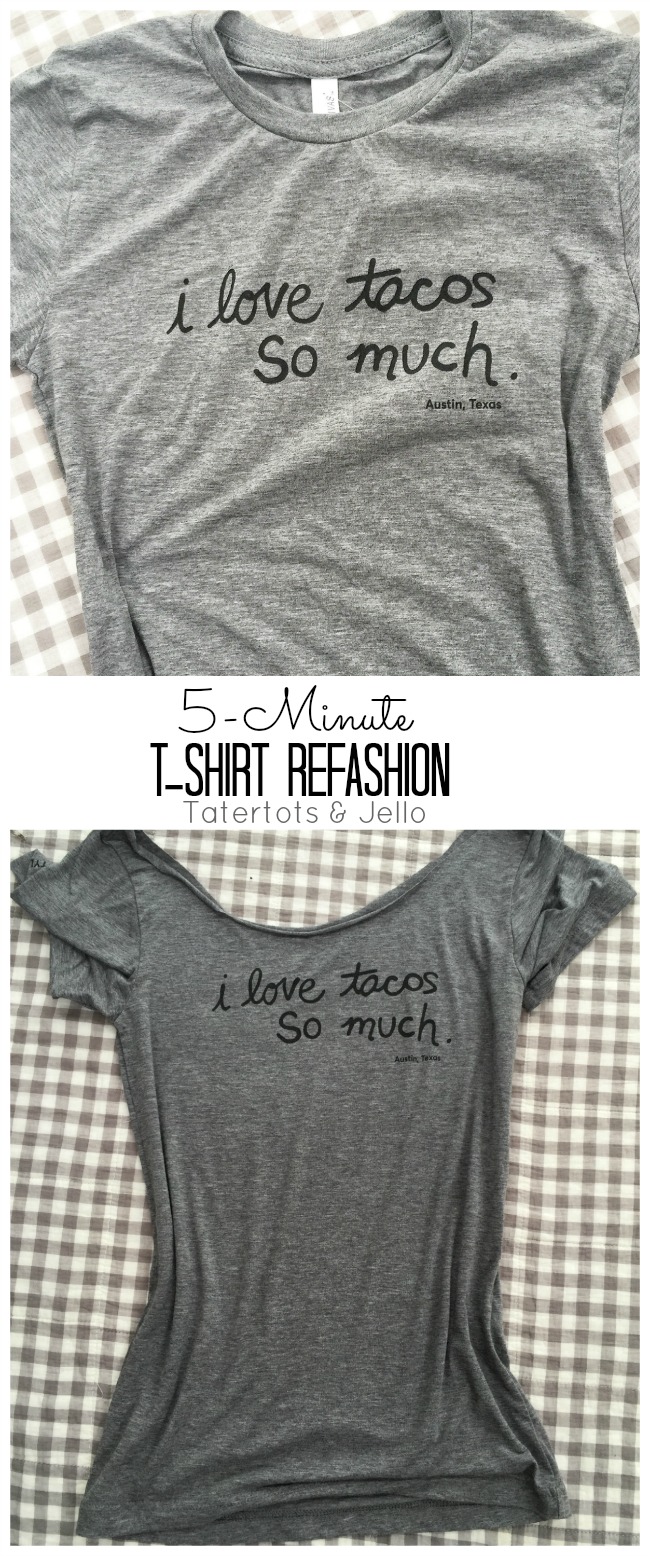 5 Minute T-Shirt Neck Refashion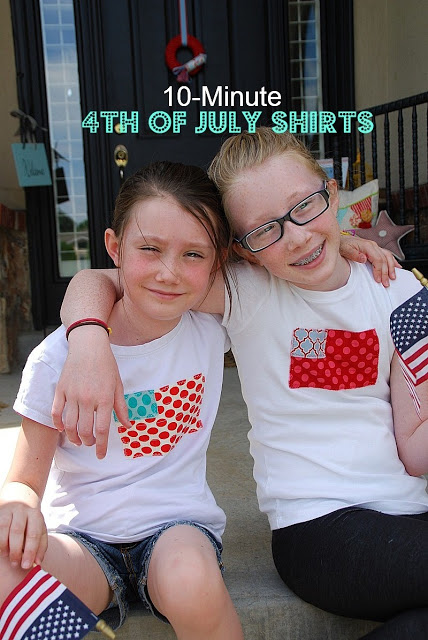 10-Minute Fourth of July Shirts