How to Grill Pizzas Outside. Grill pizzas outside this summer with your family! Tips and tricks to creating the perfect personal grilled pizzas.

Everyone loves pizzas!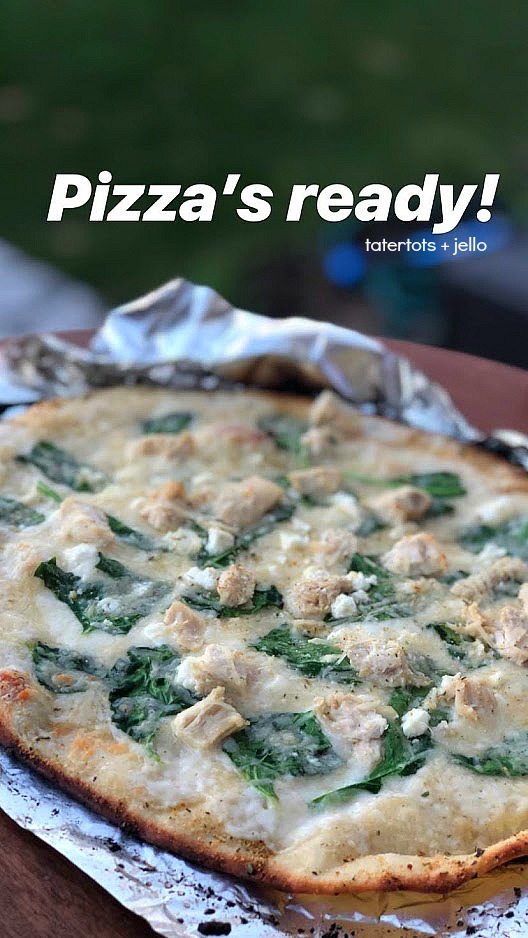 How to Grill Pizzas Outside
There are so many variations you can make – vegetarian, alfredo pizza, margherita, all-meat, spicy, flatbread, deep dish, etc. Did you know that you can grill pizzas too?? Grilled pizzas are our favorite to make in the summer! And kids LOVE to customize their own personal pizzas! Throw a Grilled Pizza Party – it's the perfect thing to do with your kids of ANY age this summer! We threw a grilled pizza party with our teens and older kids a couple of weekends and it was SO fun!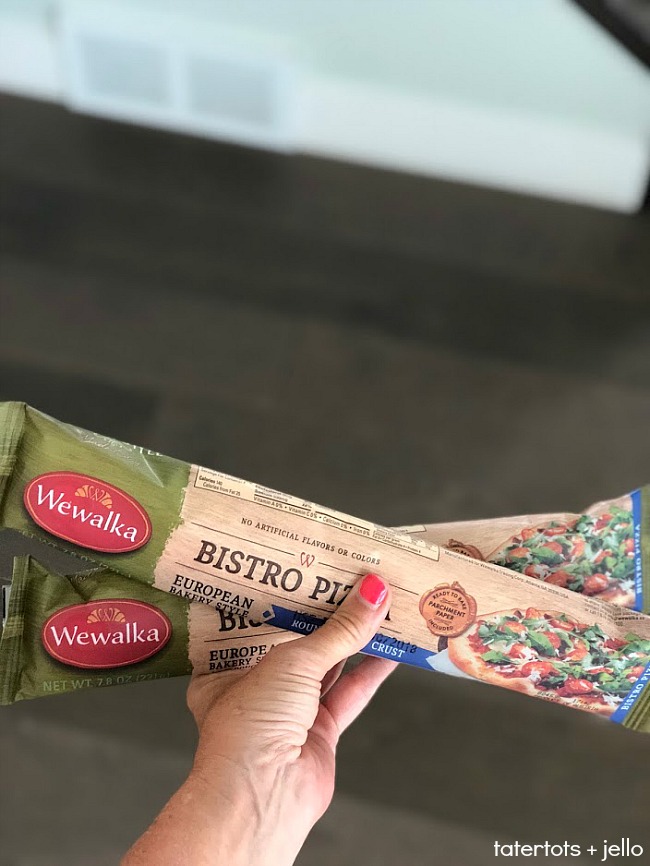 To make things easy we used pre-made pizza crust
But you can make your own crust too!! I bought the homemade pizza dough at my local grocery store. You can usually find it in the deli section. It's fresh and refrigerated. The other type of pizza dough we used was the packaged pizza dough that is rolled up. Our favorite right now is Wewalka pizza crust. It gives the pizzas a more thin crust than the homemade pizza dough. This pizza dough is also refrigerated but you find it near the pre-made rolls of cinnamon rolls and other breads. Ours is near the yogurt section of the grocery store. No matter which type of dough you use, you can grill an amazing pizza!

How to Grill Pizzas Outside
We like to cut the dough in half to make personal pizzas. Everyone LOVED personalizing their pizzas.

Grilled Pizza Tip
We have found that the secret to creating a perfectly grilled pizza with a crisp crust is grilling the pizza crust first. This makes it so that the pizza crust isn't soggy in the middle.

Grill the Pizza Dough First
We had the kids spread their pizza crust on a piece of tin foil
Spray the Tin Foil with Non Stick Spray
Spray the tin foil first so that the pizza crust doesn't stick to the tin foil.
Grill the Pizza Crust for five minutes
We set our grill to medium-high heat and grilled each pizza crust for 5 minutes or until the pizza crust started to brown.

Then add toppings!
The sky's the limit regarding toppings. I bought all kinds of toppings and let the kids go crazy.


A note about Sauce
We have discovered a secret about pizza sauce that will help your pizza not get soggy. Don't use spaghetti sauce as your sauce.
Buy Tomato Sauce instead of Spaghetti Sauce
Tip — Tomato sauce is thicker and won't make the pizza as soggy as spaghetti sauce.

Grill the Pizzas!
Once everyone had their pizza toppings on their pizzas, they brought them to the grill and we grilled them. The grilling time on the pizzas varied depending on how thick each person's crust and toppings were. We just put the pizzas on the grill and checked them about every 5 minutes.
Check the Pizzas Every 5 minutes
The personal pizzas were done grilling within 5-10 minutes.

Enjoy your Grilled Pizzas!
You can continue your outside pizza party with an outdoor movie with the kids!

Sides that go perfectly with grilled pizzas:
Here are a few other things we love to do in the summer: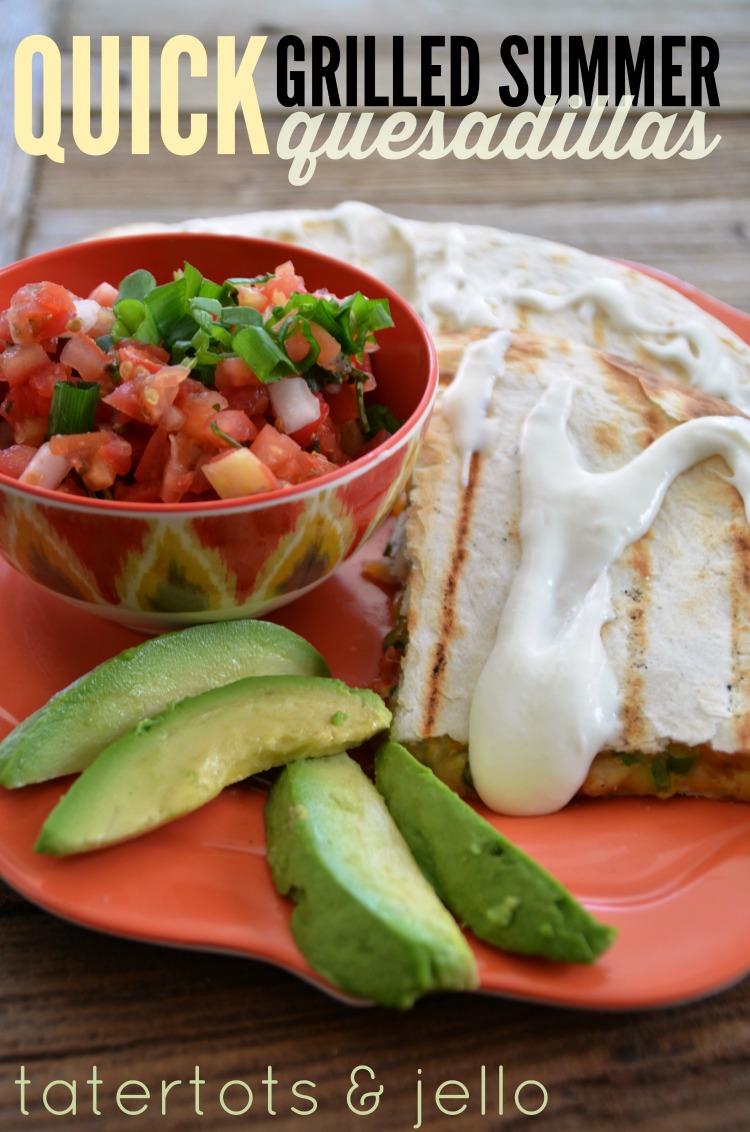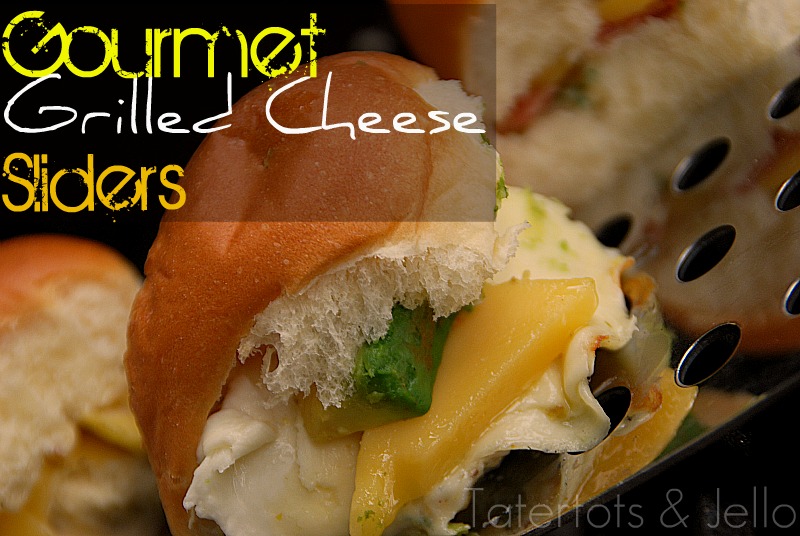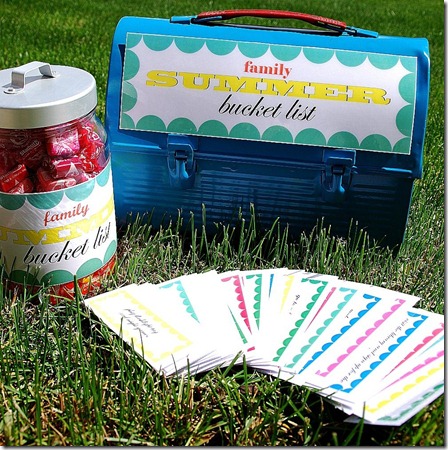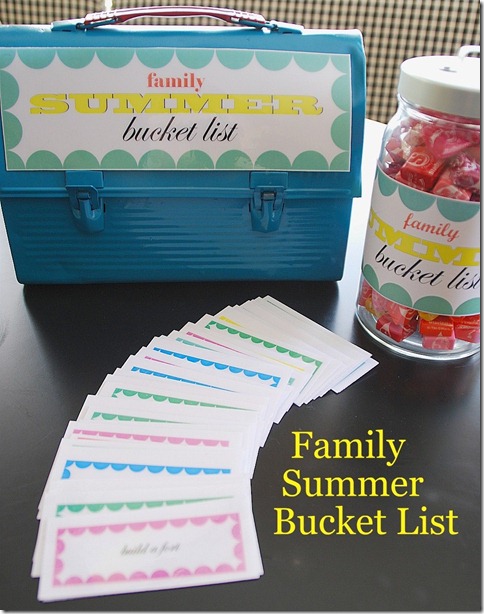 Tag me on Instagram and show me what YOU are cooking at @tatertotsandjello! I would love to see!
Happy Summer!
xoxo