This post contains an affiliate link. Affiliate links cost you nothing but let us continue bringing you free content. Thanks!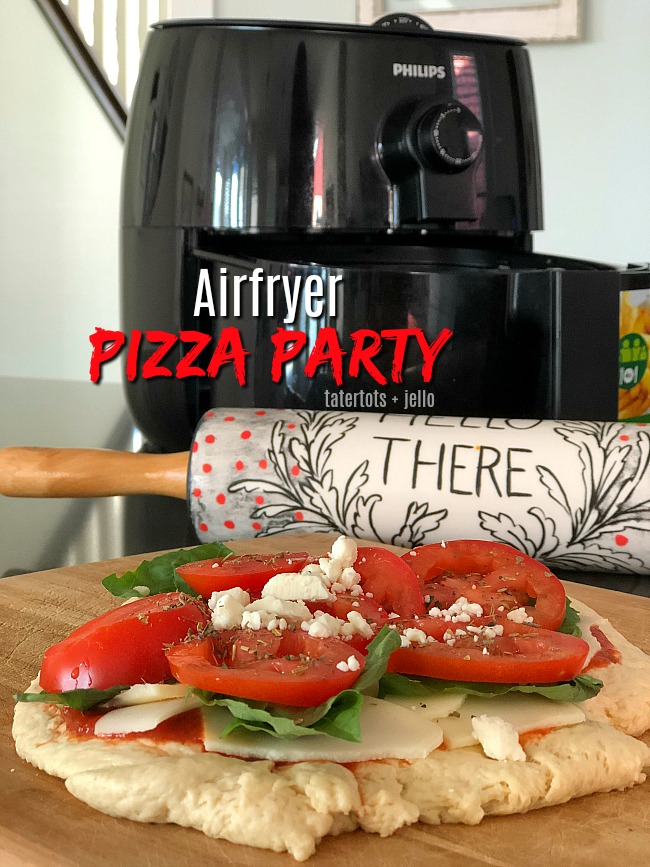 I love having my kids' friends over! It makes me so happy to hear their excited chatter and boisterous energy! The other night my girls' wanted to have some of their friends over for dinner and to play games. I thought it would be fun to have a pizza bar where everyone could make their own personalized pizza. And since I have loved experimenting with our new airfryer I thought it would be PERFECT for personalized pizzas. And it was. We had a super fun time!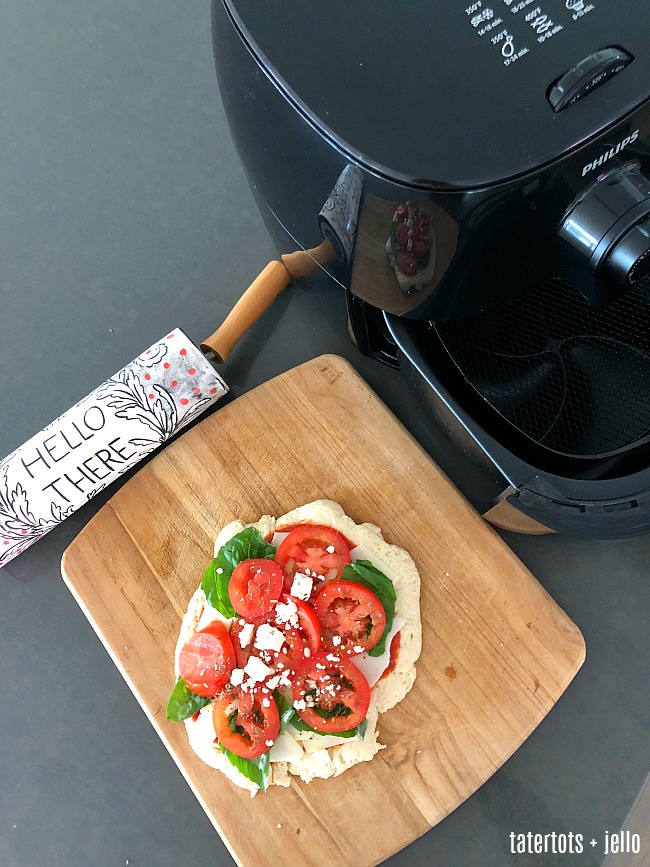 This is what I did to make a Kids Airfry Personalized Pizza Party!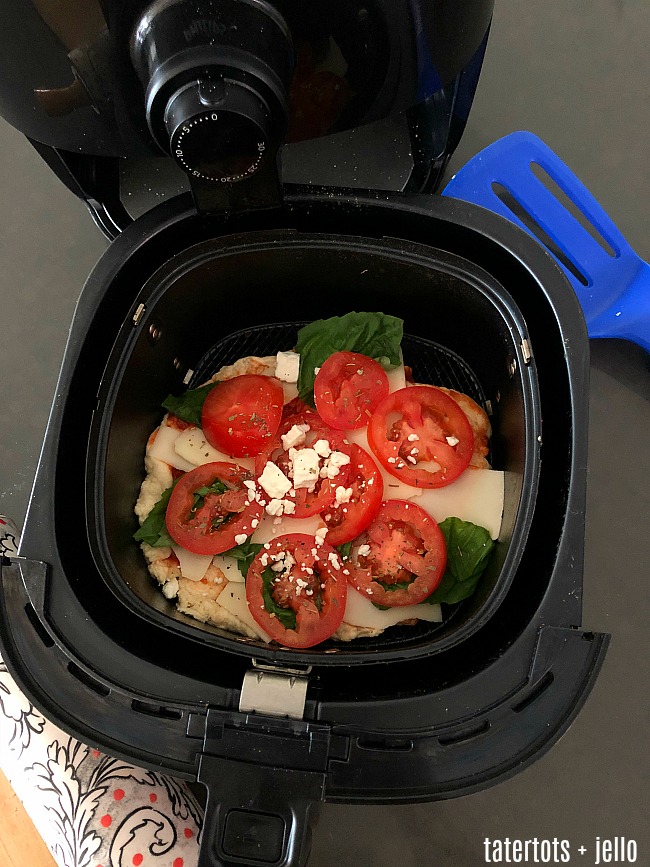 I got all kinds of toppings out — diced cooked chicken, pepperoni, red dauce, pesto, cheeses, all kinds of veggies – artichokes, peppers, mushrooms, tomatoes, onions. I put them in little bowls.
We also experimented with a couple different kinds of crusts. Ready-made Pillsbury pizza dough that comes in a roll. And we also bought pre-made pizza dough from the grocery store. This kind is like homemade without the work LOL!! It's onle about $2 a package and you can get 2-3 pizzas out of each container of dough, depending on how thick you like your crust.
Now the trick with the airfryer is to leave a little room between the pizza and the edges of the airfryer inside. Since the airfyer uses really hot air circulating at a really fast rate, you need to have room for the air to circulate. Makes sense, right??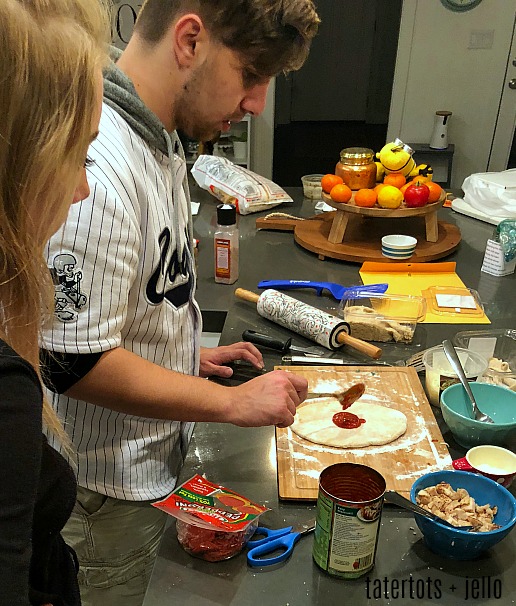 Each of the kids made their pizza and then we cooked them! This is what we discovered — thicker pizza crust like the homemade variety needed about 10 minutes to cook at 350-degrees. Thinner pizza crust like the rolled Pillsbury kind required about eight minutes, also at 350-degrees in the airfryer.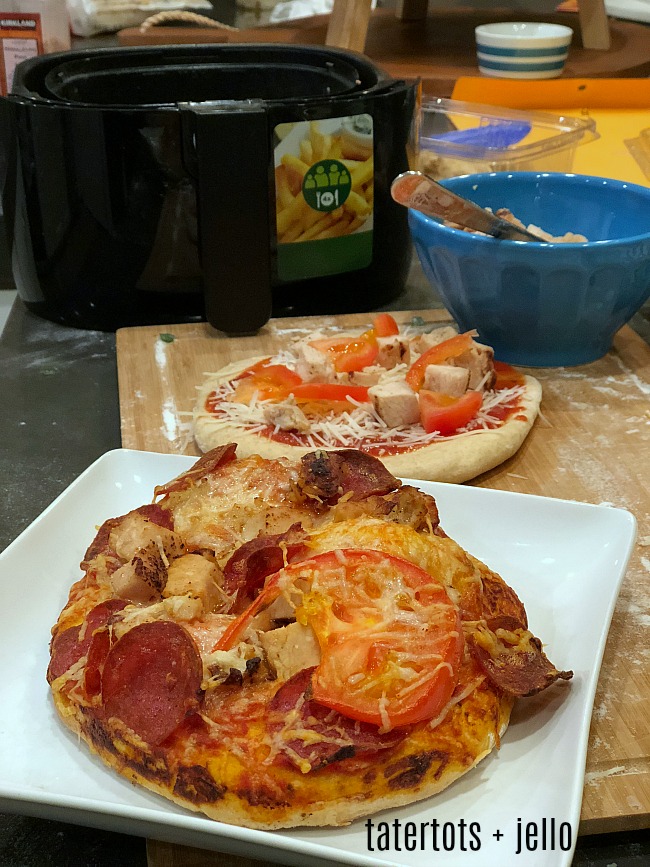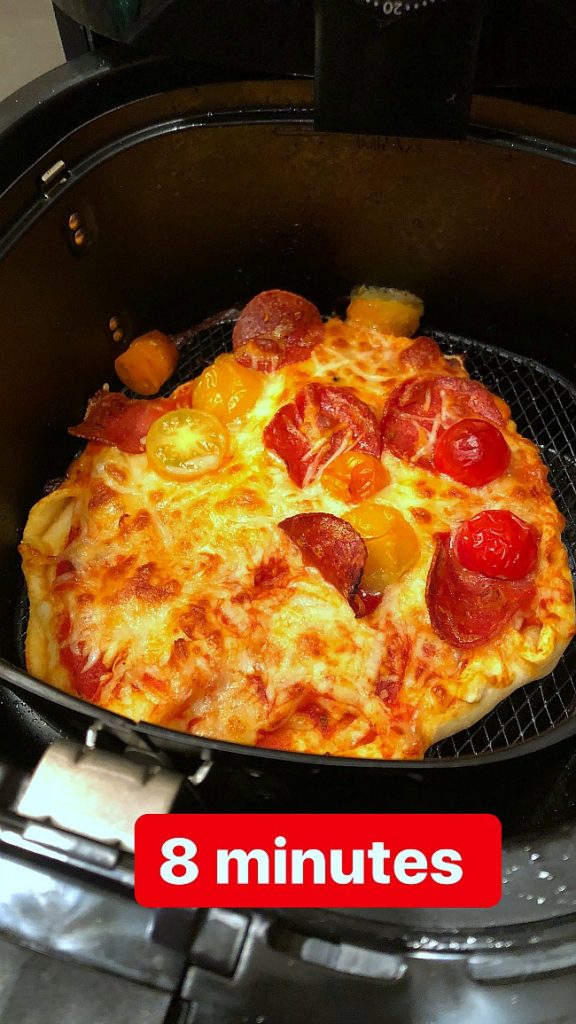 Here is the most important tip — ALWAYS spray the bottom pan of the airfryer with non-stick spray. Otherwise your pizza crust will stick and it will be a BIG mess!!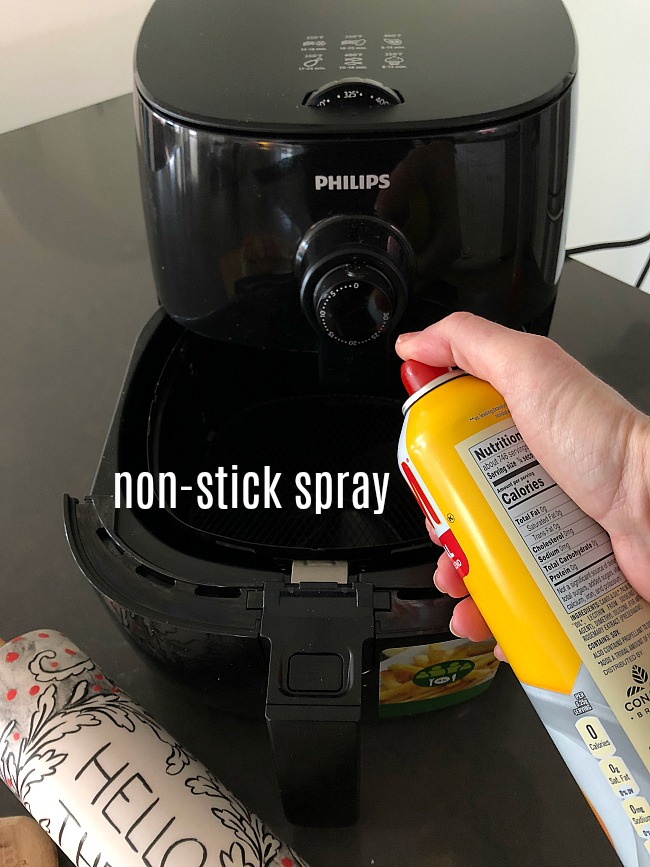 Another tip – since the air circulates SO fast if you put your shredded cheese on top it will blow all over the place. So put the cheese on and then the toppings which will hold the cheese in place.
Have fun!!
Since the kids were playing games I cooked all of the pizzas and they were all hot enough to serve at once. You can also put the cooked pizzas in a 200-degree oven to keep them warm until they are all cooked. It was really fun!!
And the airfryer has a mesh cooking surface so it makes the crusts crispier than cooking them in the oven!!
Here's the easy recipe if you want to print it off:
Kids Airfry Personalized Pizza Party
Recipe Type: Airfry
Cuisine: Personalized Pizzas
Author:
Prep time:
Cook time:
Total time:
Serves: 1
Airfry Pizza Party – kids will love making personalized pizzas. Have everyone make theirs and then cook them in the airfryer. It only takes a few minutes for a perfectly crispy pizza!
Ingredients
Pizza crust – either pre-packaged like Pillsbury Pizza Crust or homemade (or homemade pizza dough from the grocery store)
toppings – cheese, meats, veggies
sauces – tomato, pesto, white – depending on what kind you want
non-stick cooking spray
Instructions
Have each person roll their dough out in the size that will fit in the airfryer basket. You need to leave about 1 inch all the way around the airfryer so the air can circulate.
Layer sauce, cheese and toppings.
Spray the Airfry pan WELL.
Put the pizza in the mesh airfryer cooking surface.
Cook in the airfryer depending on how thick the crust is. If you are using thin crust (Pillsbury pizza crust) 350-degrees for 8 minutes. If using homemade dough or thicker dough, cook for 8 minutes and check it. Then cook for an additional 2-4 minutes.
Serve!
If you are making a few pizzas, you can keep them warm by putting them in the oven at 200-degrees, directly on the oven rack.
This is the Airfyer we use:
Here is another recipe we have made in the Airfryer and loved: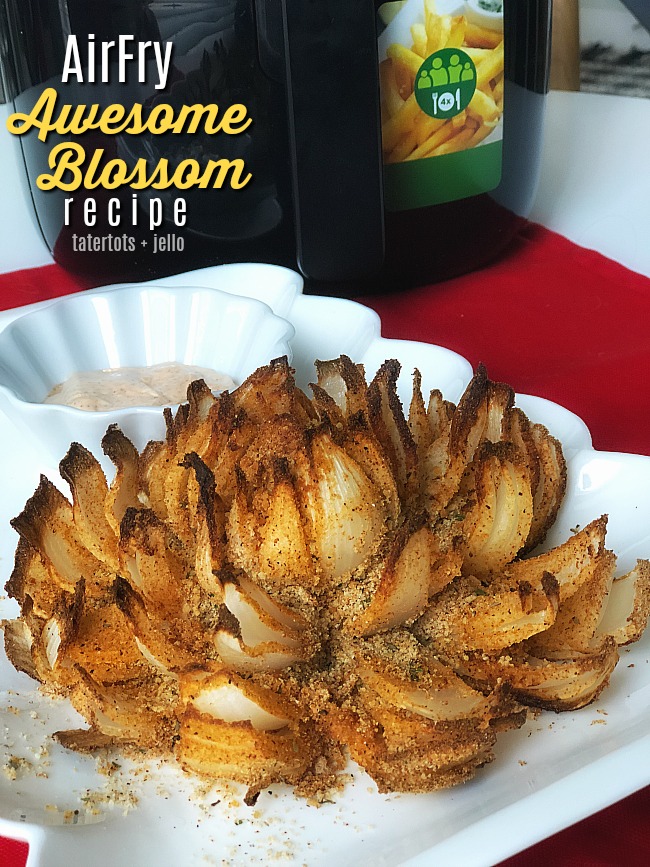 Airfryer Awesome Blossom Recipe
And another fun party bar is an omelet bar: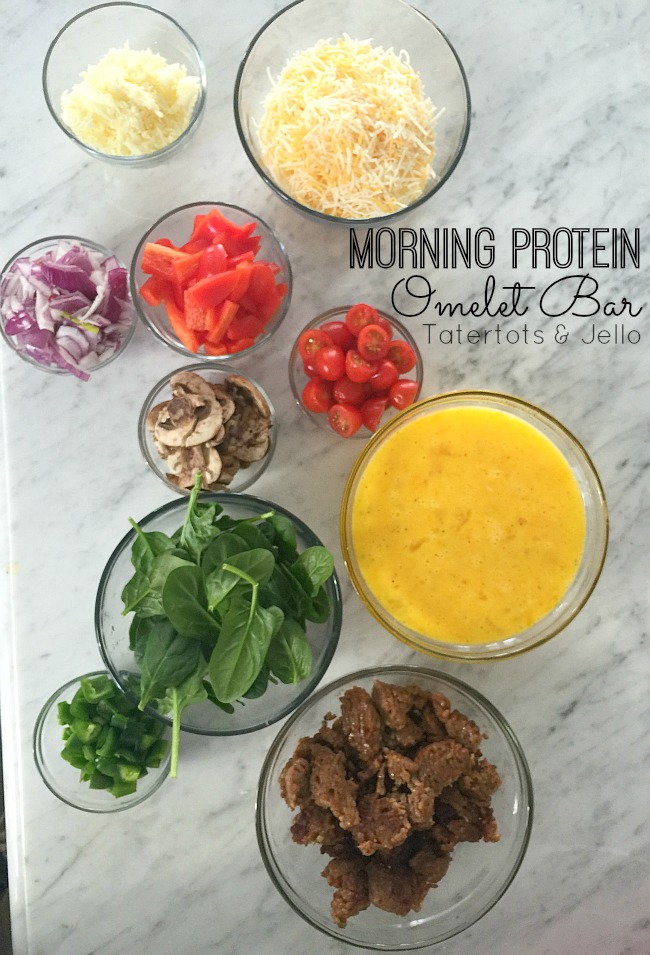 Have a YUMMY day!
xoxo