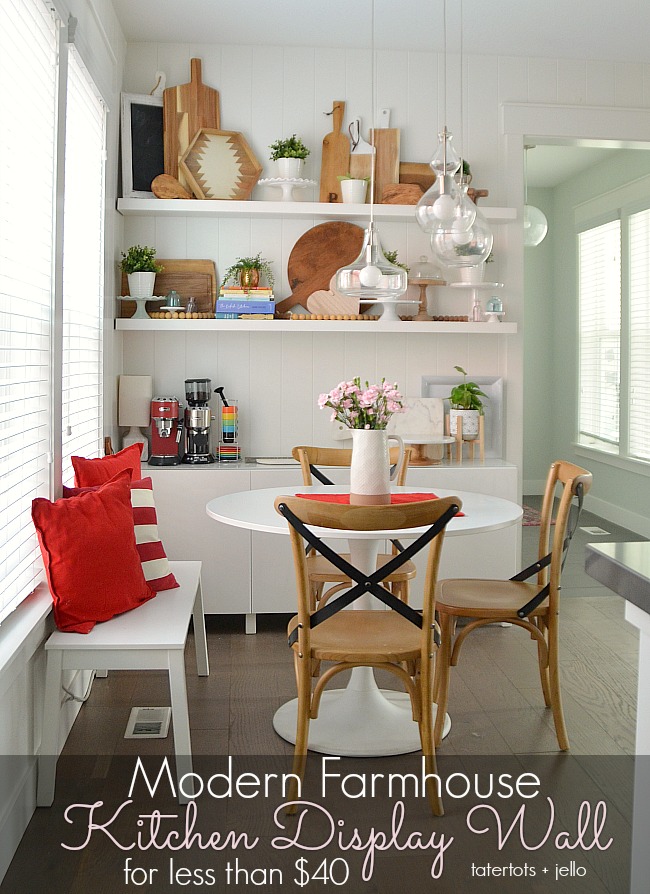 Create a Modern Farmhouse Kitchen Display Wall for $40
We love our new home. Of course there are ALWAYS things you want to change. One of the things that I missed from my #1905Cottage was the open shelves in the kitchen AND the big, open pantry.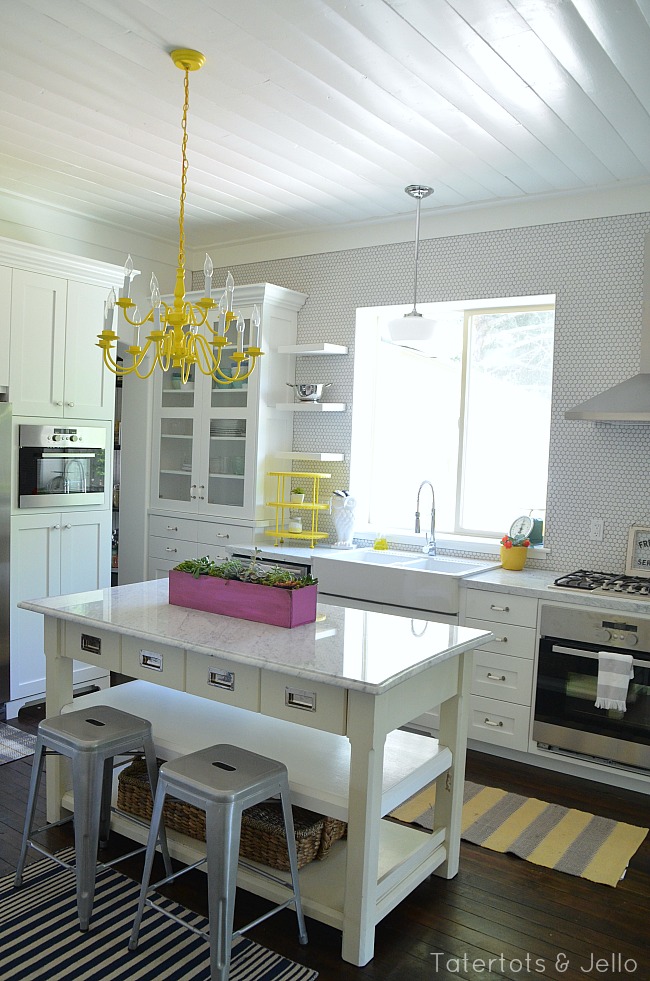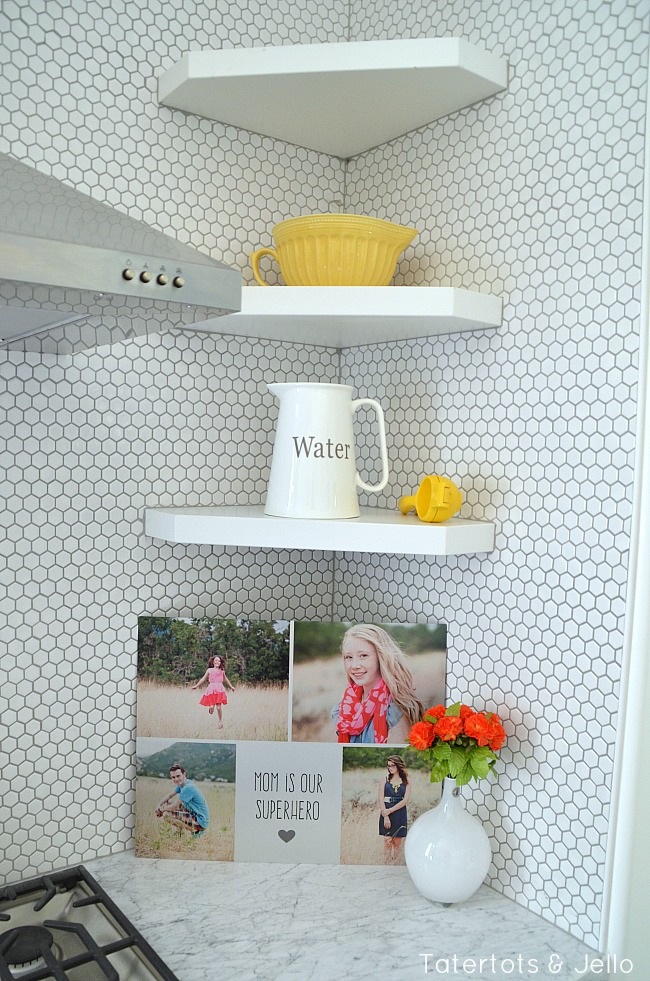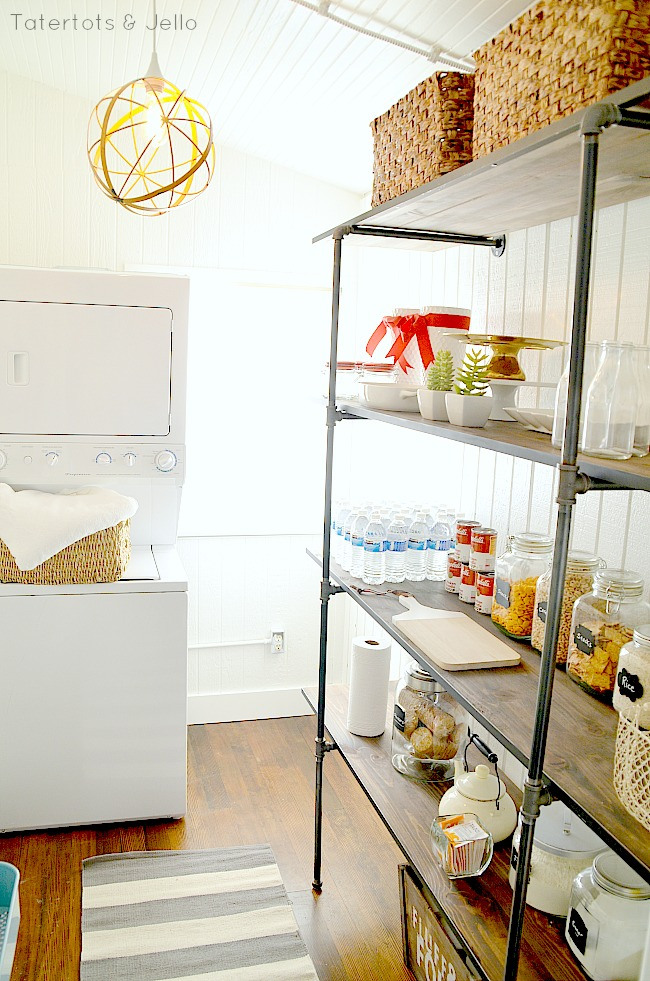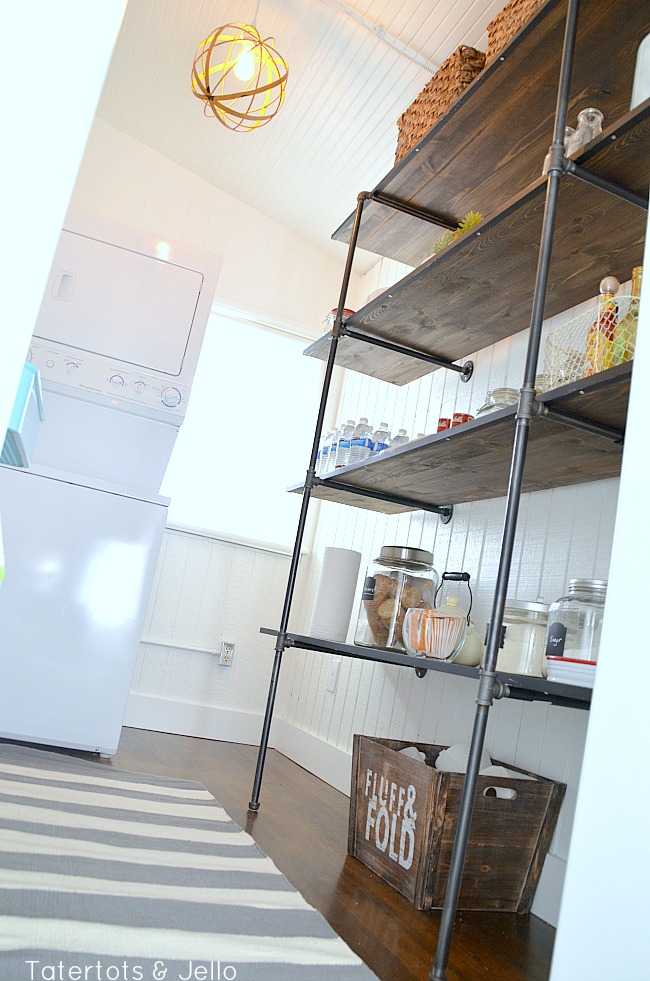 I had so many cute things that I displayed in that space. Our new kitchen has a WONDERFUL big island which we use every single day and it's great for having kids over with lots of seating.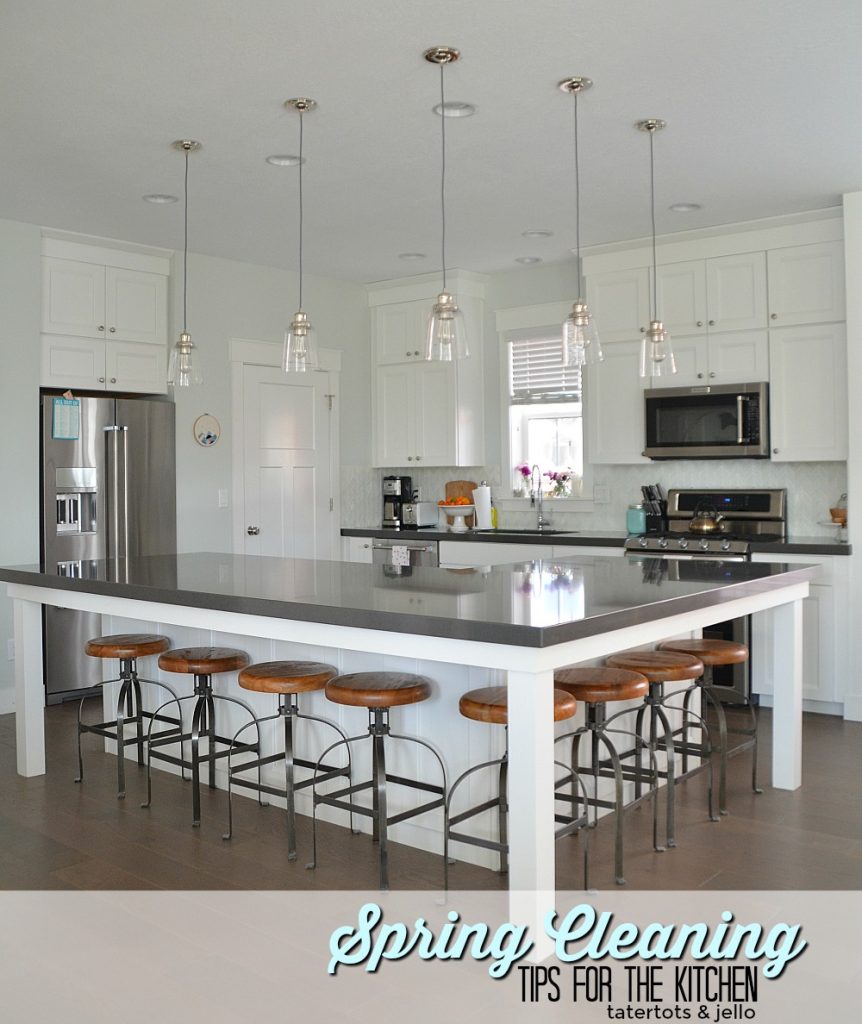 But in terms of cabinet space and display space I didn't have room for all of my serving pieces and my little collections like my cute cutting boards.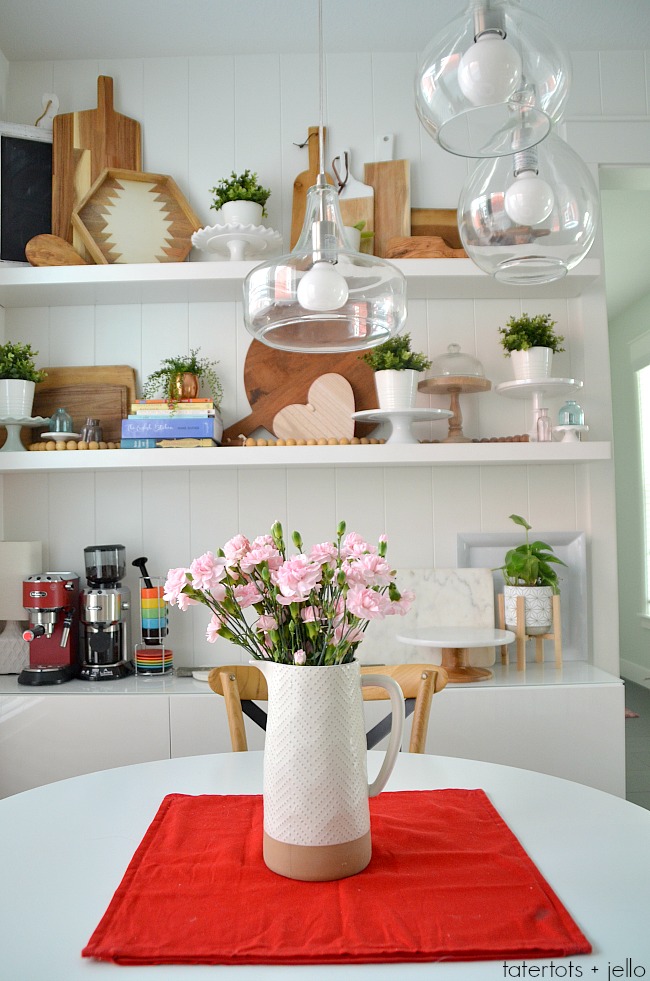 We also have a little eating nook on one end of the room. I added a bench to make that space a little cozier. I have been thinking of adding either a wall of cabinets over by the eating nook or a display area. After a few months of thinking I added a buffet and it has been SO nice to store my bigger serving pieces in that area. I got the buffet from Ikea before Christmas and when we bought the buffet we accidentally got the wrong size buffet doors so we have had no doors on it for several months. This past weekend we took those doors back and got the correct size doors. While we were there I saw the floating shelves I had at my cottage. I LOVED them!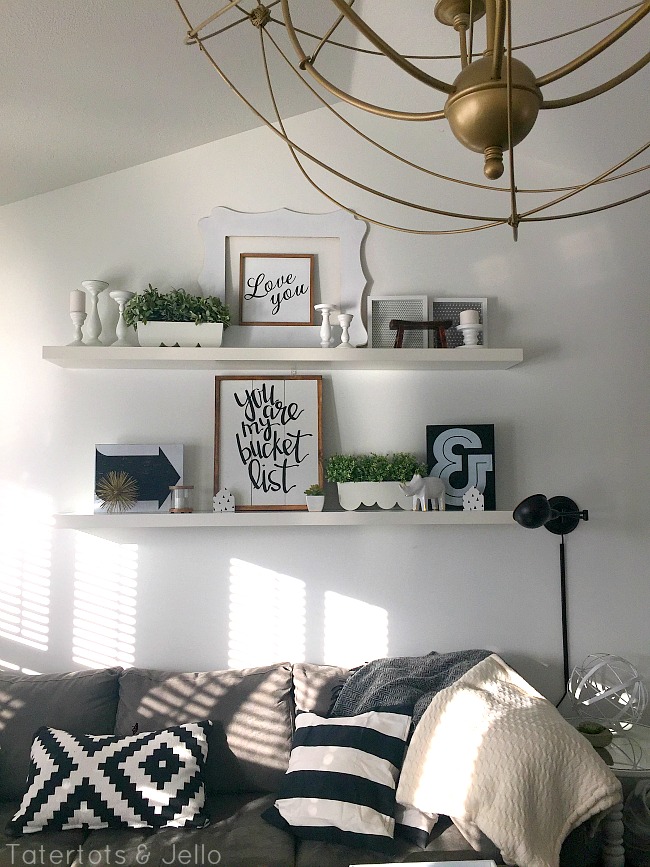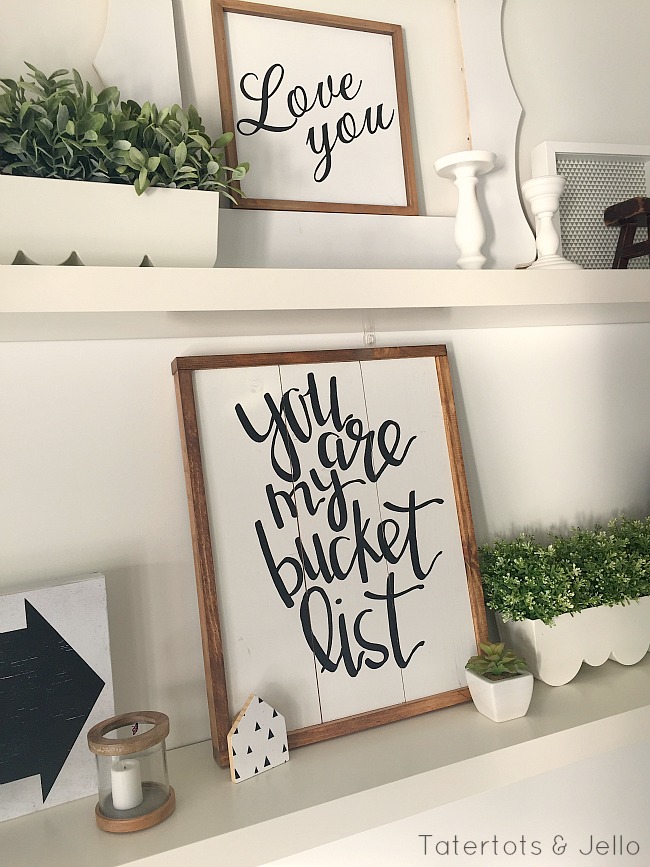 So as we were picking up the cabinet doors, I saw those shelves and I decided to put them above the buffet. So that's what we did over the weekend.

It was SO easy! Sometimes Ikea projects make me want to scratch my eyes out. This one was FAST!
And the floating shelves are less than $20 each which is SUCH a great deal. They are really big and sturdy too. They ended up being about 2 inches TOO long for the space. So we cut off 2 inches on the wall-side of the shelves and they fit perfectly! When you install them they have an ingenious inner metal support system that makes them very sturdy. We put in 10 wall anchors to hold the inner core and then the outer shelf slides right over. It's awesome!

I put my cutting board collection on the shelves and I LOVE the way it looks.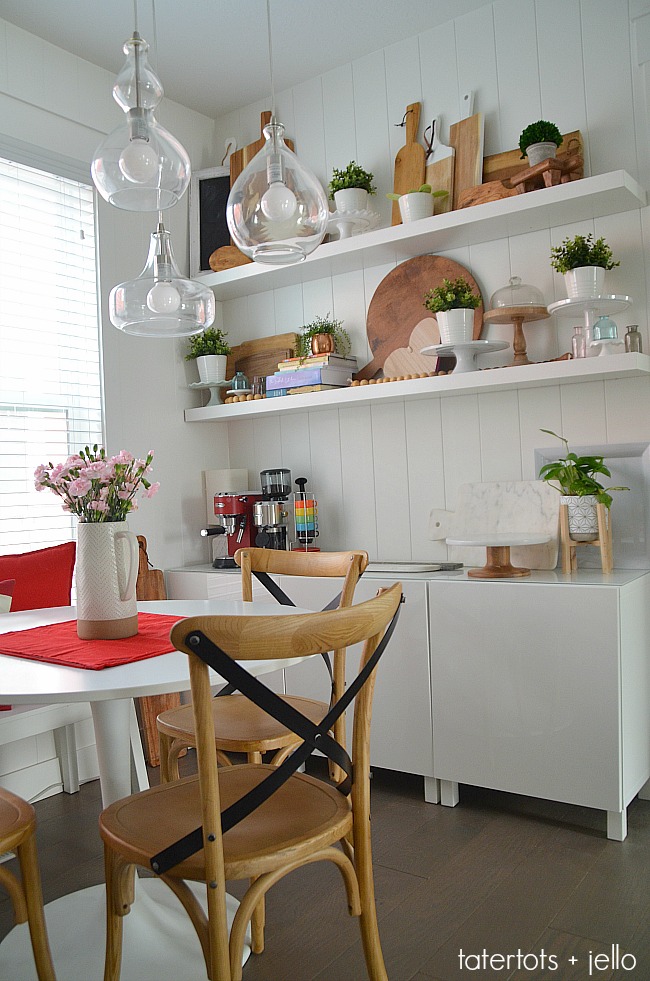 It will be a FUN space to decorate for different holidays and the height of the shelves really makes the room seem bigger because it brings your eyeline up to the ceiling. I am SO happy with my little kitchen nook now.
If you are wondering about Ikea's floating shelves – I highly recommend them as a way to create a kitchen display wall.
I even bought an extra one to put over our bed. I will update you on that project next!

And in case styling shelves seems overwhelming, here are some shelf styling tips: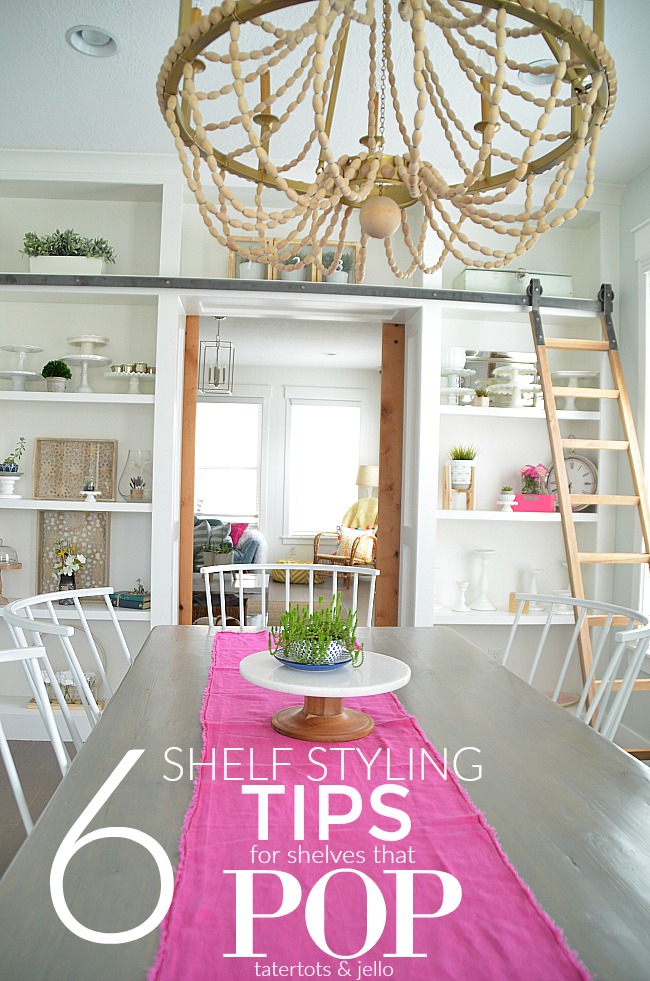 Have a BEAUTIFUL day!
xoxo