This kids craft is sponsored by Lionsgate. All opinions are my own.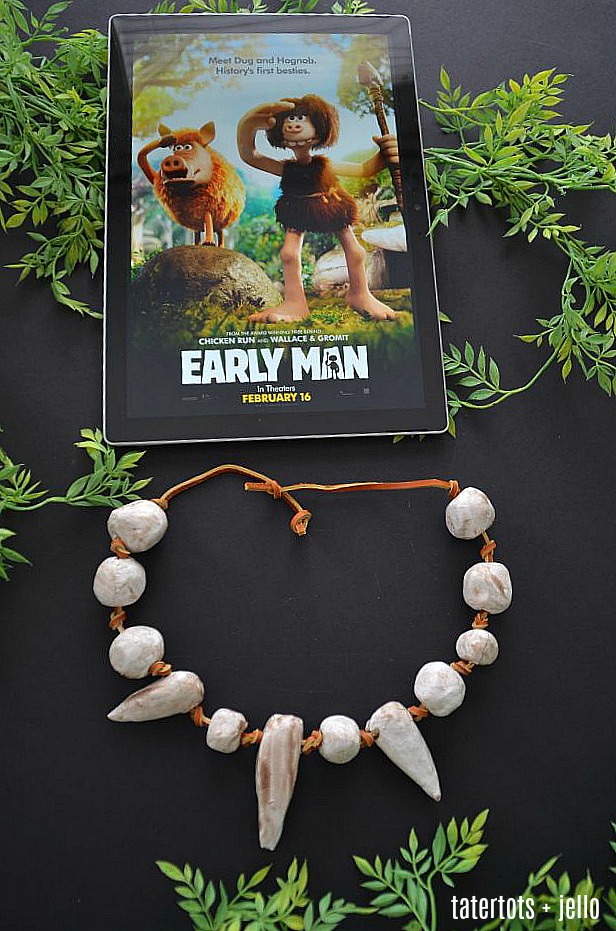 Kids Craft – Make a Clay Caveman Necklace
With kids all different ages I'm always excited about a movie we can ALL enjoy. There's a new movie, Early Man, in theaters February 16th that looks like a really awesome family movie. We are excited to see it! And I am thrilled to share a little project to celebrate Early Man's release! We had a blast creating Caveman Necklaces based on the characters in the movie.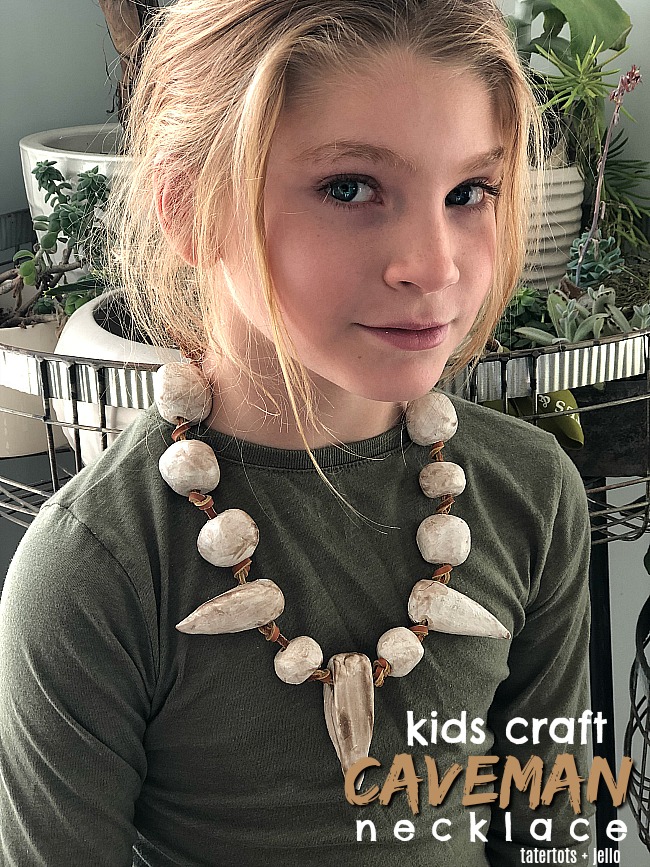 From the creators of Chicken Run and Wallace & Gromit comes the next epic adventure for the ages.
On February 16, catch Dug and the gang in Early Man. Starring the voices of Eddie Redmayne, Tom Hiddleston, Maisie Williams, Timothy Spall and set at the dawn of time, when dinosaurs and woolly mammoths roamed the earth, EARLY MAN tells the story of how one brave caveman unites his tribe against a mighty enemy and saves the day!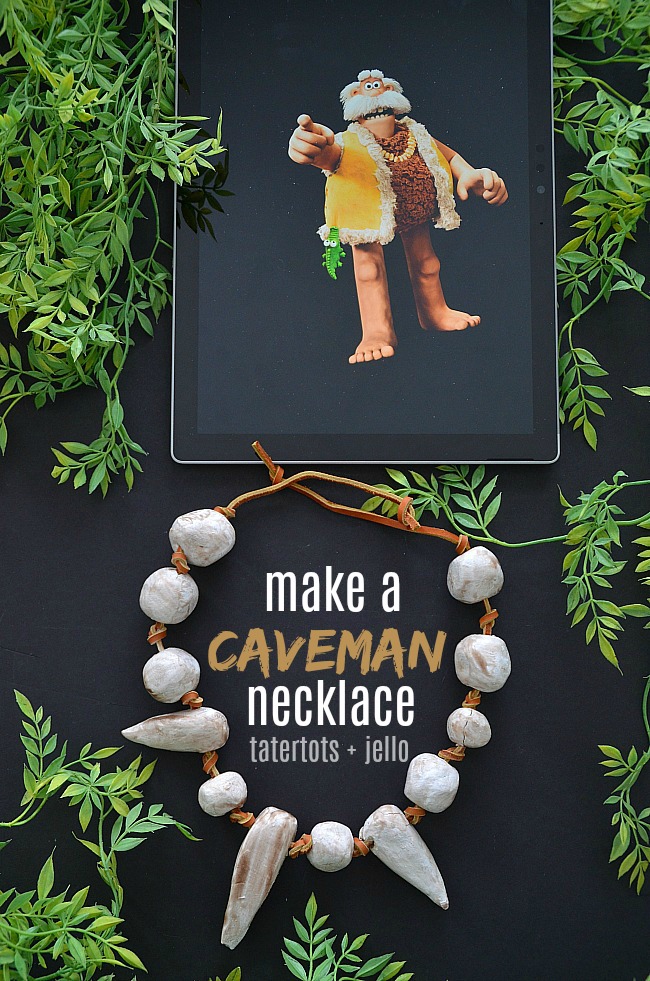 One of our favorite Early Man characters is the chief of the tribe – Bobnar. He keeps everyone safe as they are forced from their home and struggle to reclaim their land in the movie.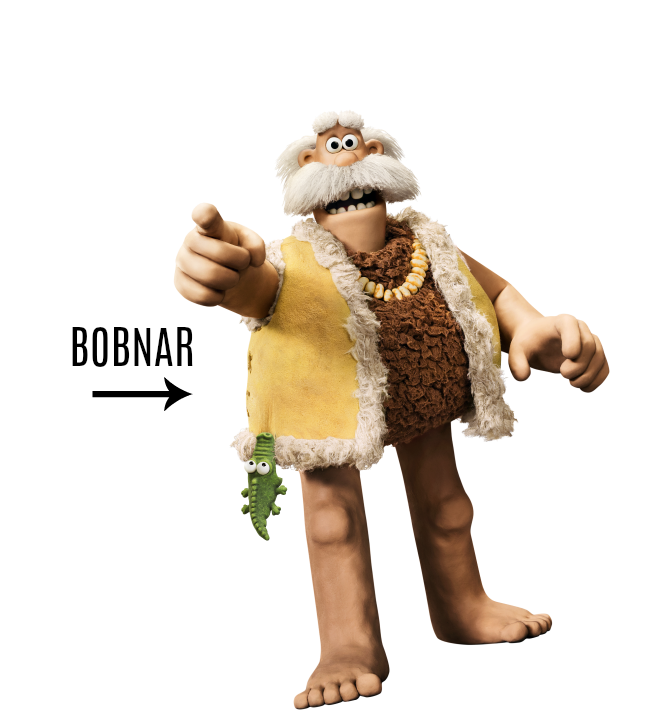 Check out the trailer! We are so excited to see Early Man.
Here's how to make Early Man-inspired Clay Caveman Necklaces with your kids!!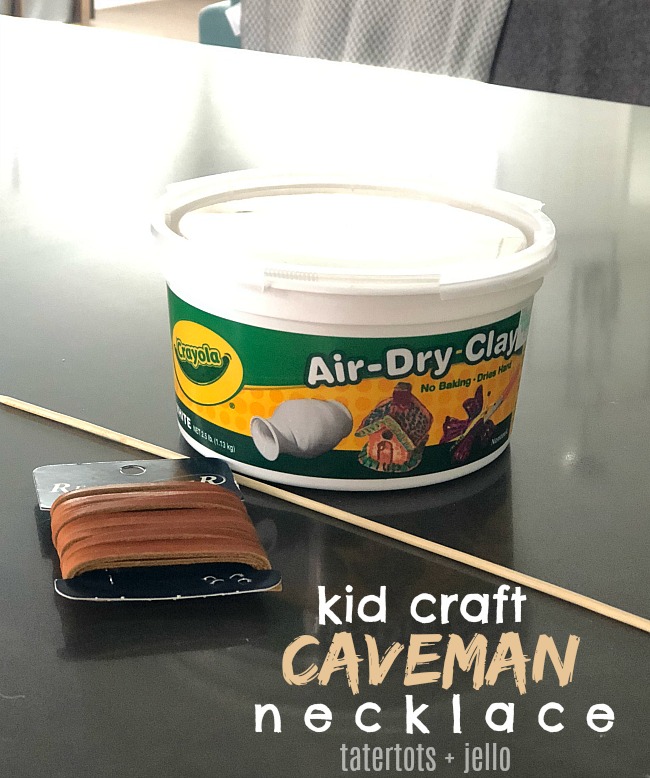 Supplies:
Clay (we use Crayola Airdry clay. It is fast-drying and requires NO baking)
Twine or leather string (you will need about 24″ per necklace.
Paint (optional)

Directions: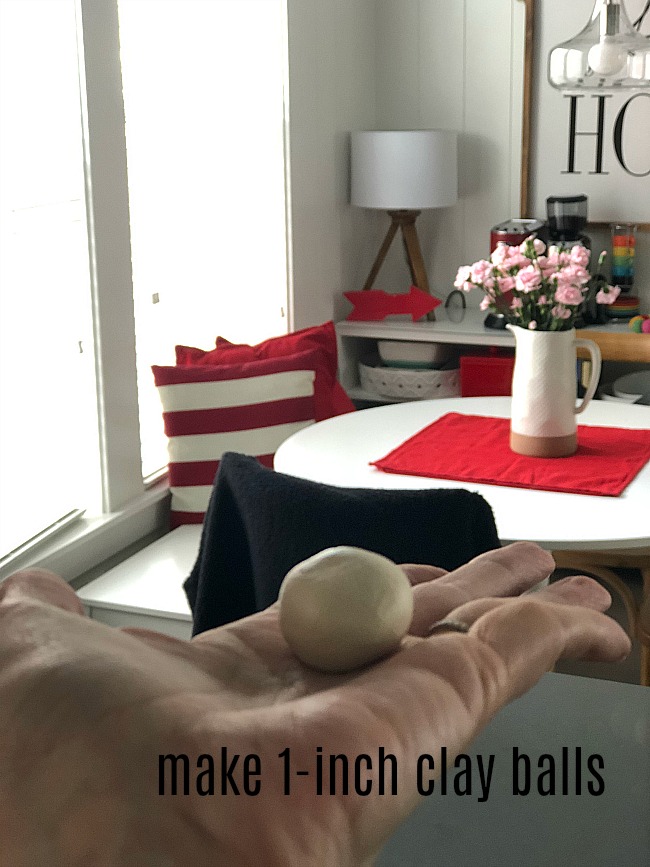 Make the "teeth" and "prehistoric stones" using clay. We rolled 7-10 small 1-inch balls and made three "teeth" per necklace.
Once the balls and teeth are done, use a dowel or stick to make a hole in the middle of each stone and tooth.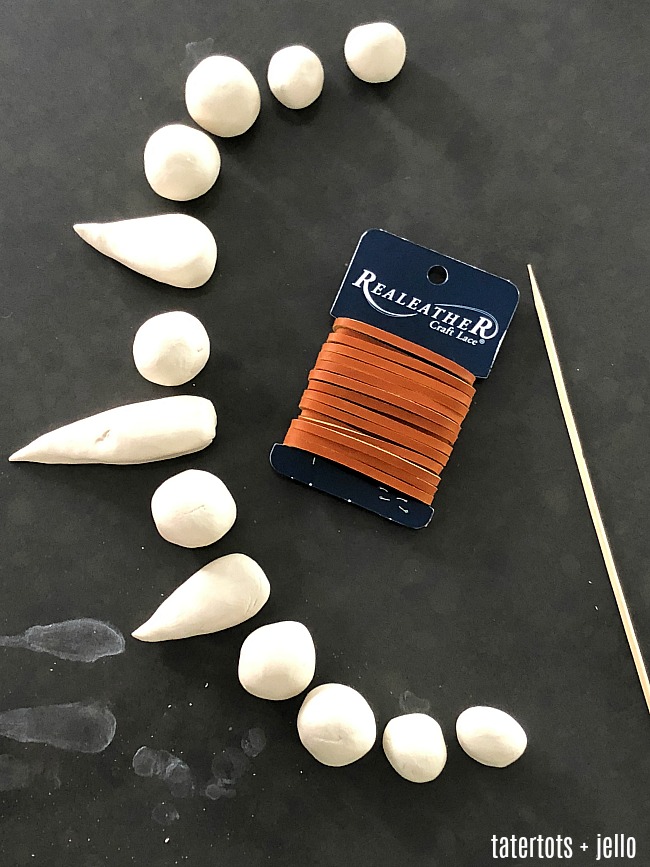 Lay all stones and teeth on a flat surface to dry. Our clay said it would dry in 2-3 days. If you want to make a necklace faster you can put your clay in the oven on 200-degrees for about an hour or until all of the clay pieces are completely hard.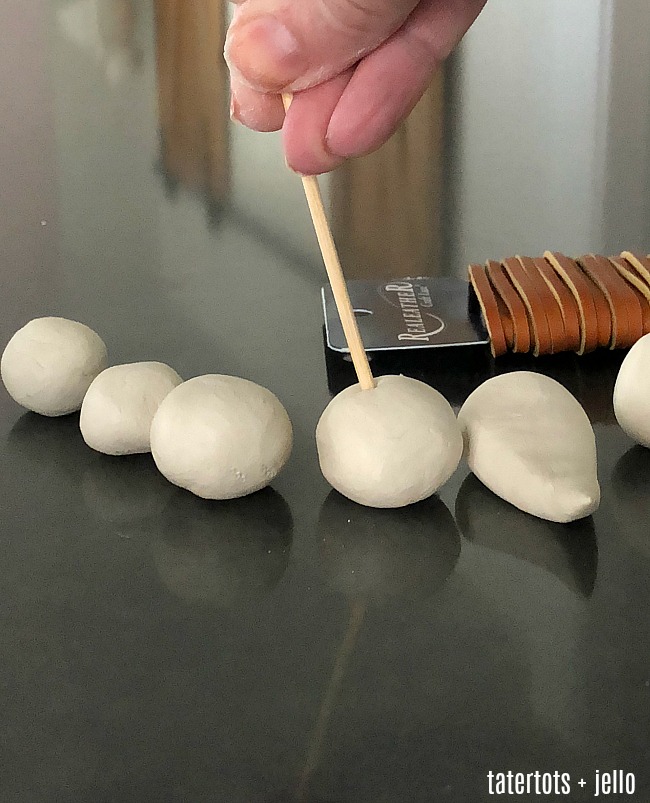 One clay is hard and dry you can paint the clay pieces if you want. I used 1/4 cup mod podge and a little brown paint on mine.
When the paint is dry lay the pieces out the way you want them in the necklace.
Then lace the leather or twine through the first clay stone. After this is strung, make a knot and slide it up close to the stone. Do this with each stone and clay tooth. This will help keep the clay pieces more secure and keep them from rubbing against each other and getting damaged. You might need to help your kids with the step if they are small.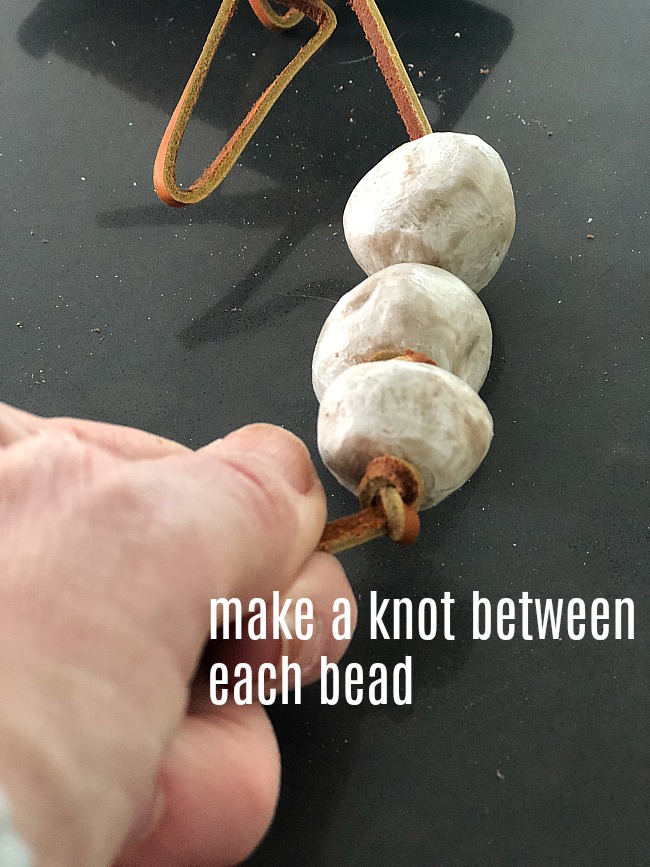 Make knots at each end of the necklace and wear it!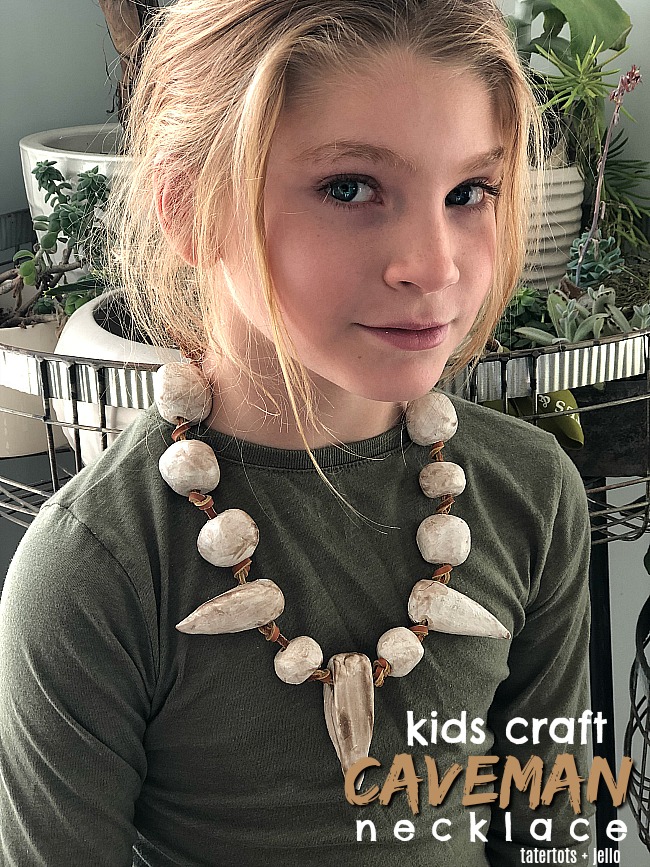 Just tie the ends of the necklace together and have fun being cavepeople just like the characters in Early Man!!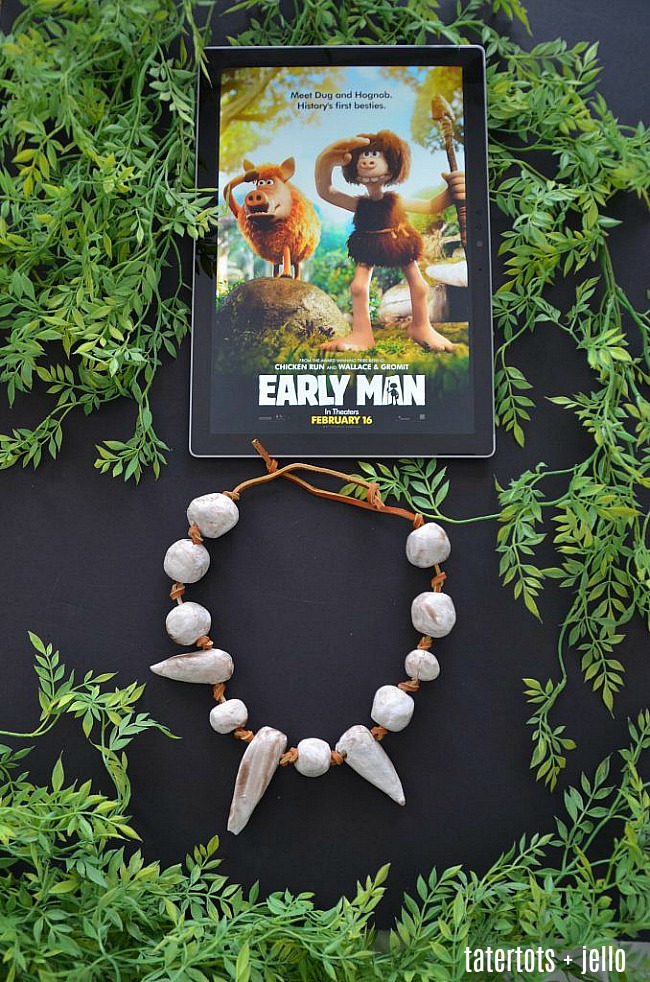 We can't wait to see Early Man!! See you at the theater!
You can find out more about Early Man:
Visit the Official Site
Like on Facebook
Follow on Twitter and Instagram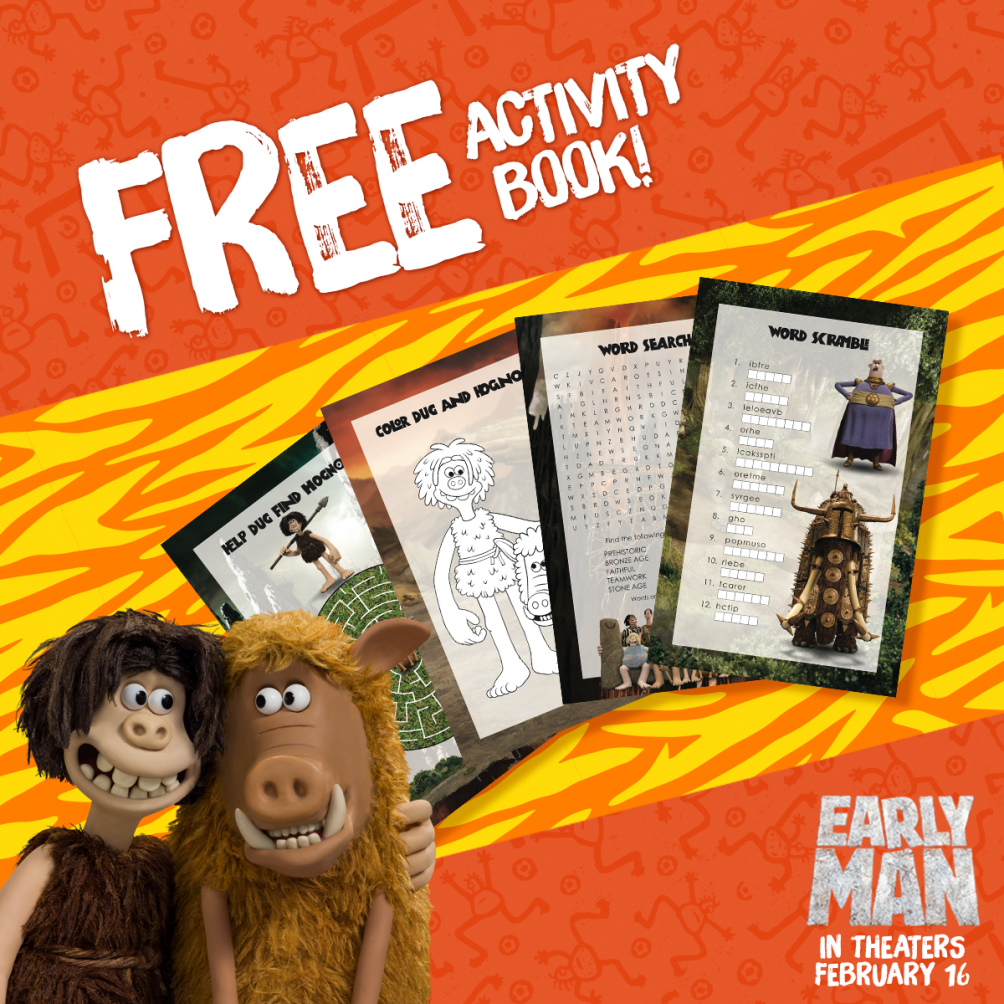 And grab this fun Early Man activity book for your kids too! It's cool!
Have a great day!
xoxo