Gourmet Grilled Cheese Sliders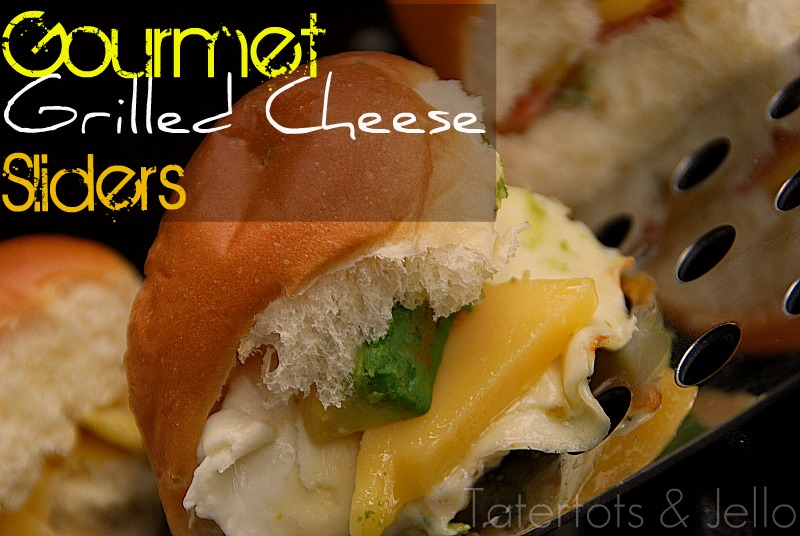 We love to grill in the summer.
I thought it might be fun to take grilled cheese which we usually make inside on the stov,e and bring it outside to the grill!! And sliders make dinner fun. Each person can personalize each slider to their taste. The kids loved putting their sandwiches together.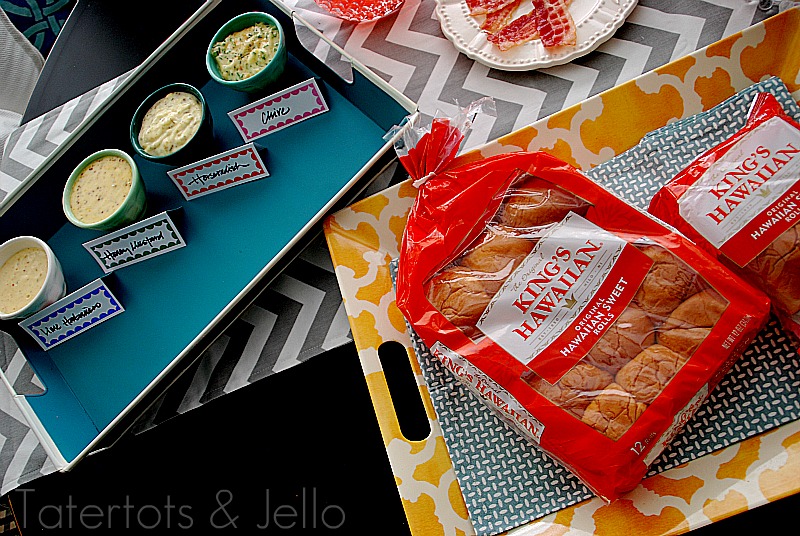 We used King's Hawaiian rolls — which are the perfect size for sliders. And I loved how the outside got a little crunchy on the grill but the inside still had that soft consistency that we love. I bought four different varieties of cheese for the slider bar. And I also made four different varieties of homemade mayonnaise. (check out the recipes after the break)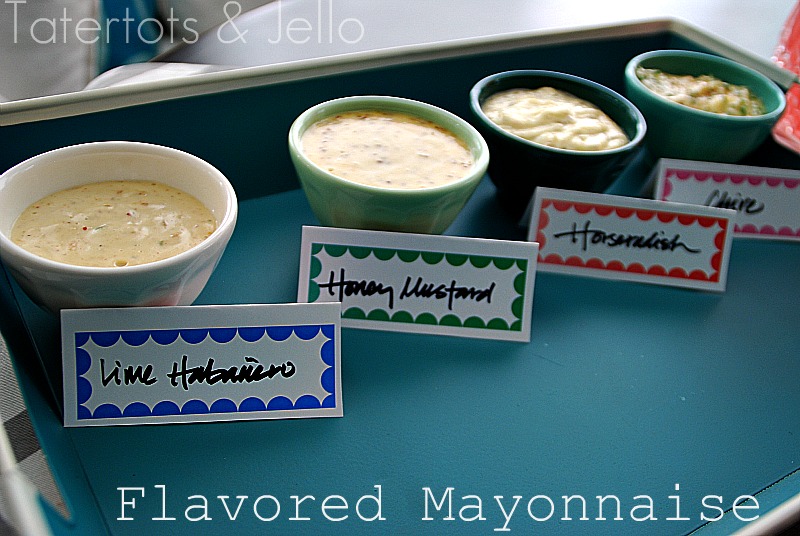 Chive Mayo — 1/2 cup mayo, 1/3 cup fresh snipped chives, 2 small minced garlic cloves and salt and pepper to taste.
Horseradish Mayo — 1/2 cup mayo, 2 Tablespoons prepared horseradish, 1/2 t. dried oregano and salt and pepper to taste.
Honey Mustard Mayo — 1/2 cup mayo, 1 tsp lime juice, 1 tsp honey, 1 tsp Dijon mustard.
Lime Habanero Mayo — 1/2 cup mayo, 2 Tablespoons Habanero hot sauce (I bought mine at a farmer's market) and 1 Tablespoon lime juice.
Who knew making homemade mayonnaise was SO easy???
Other condiments we used for the sliders were tomatoes, lettuce and avocados!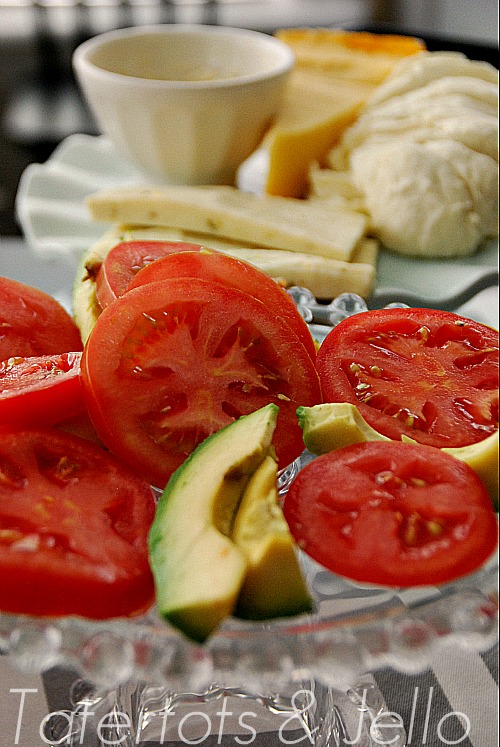 Here's how to make a Gourmet Grilled Cheese Sliders:
Cut a roll in half.
Add the flavored mayonnaise of your choice.
Then add the cheese — mixing cheeses is also delicious.
Add other ingredients such as bacon, avocado or lettuce.
Grill on medium for 2-3 minutes.
Eat!
This was a hit at our house. Since the rolls are small, each person was able to make 2-3 sliders with different combinations of cheeses and mayonnaise.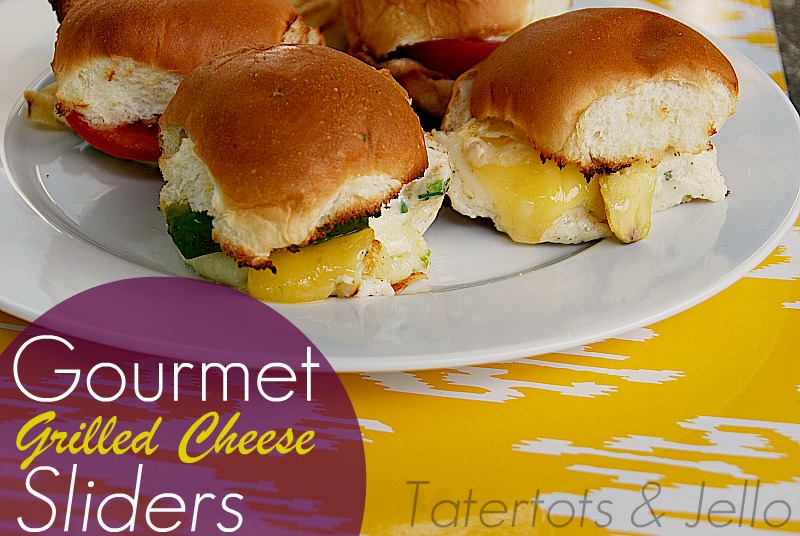 This is an easy recipe I love to share with friends and family.
What is your favorite dish to share with the family?
Comment below and you'll be entered to win a $200 Grocery gift card for King's Hawaiian.
This is a sponsored conversation written by me on behalf of Kings Hawaiian. The opinions and text are all mine. Official Sweepstakes Rules.
Happy Monday!!
xox