This post was sponsored by Hoover. All opinions are my own.
We tried the
HOOVER® ONEPWR™ System and this is what we thought. Save time for a faster and easier cleaning routine with NINE cordless cleaning machines that share interchangeable batteries.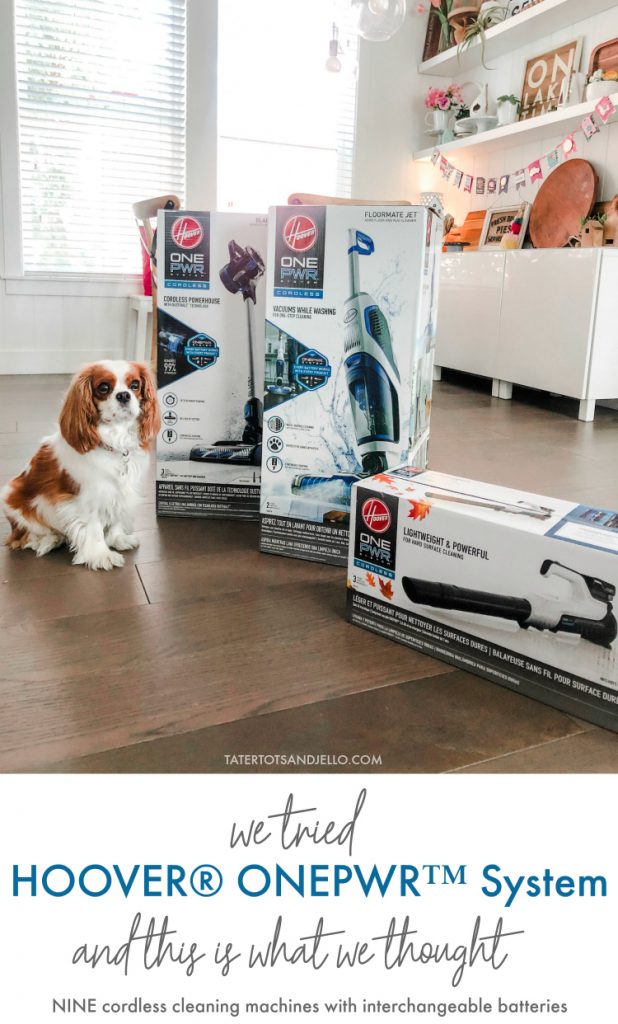 Saving Time and Making Cleaning Easier with Smart Cleaning Tools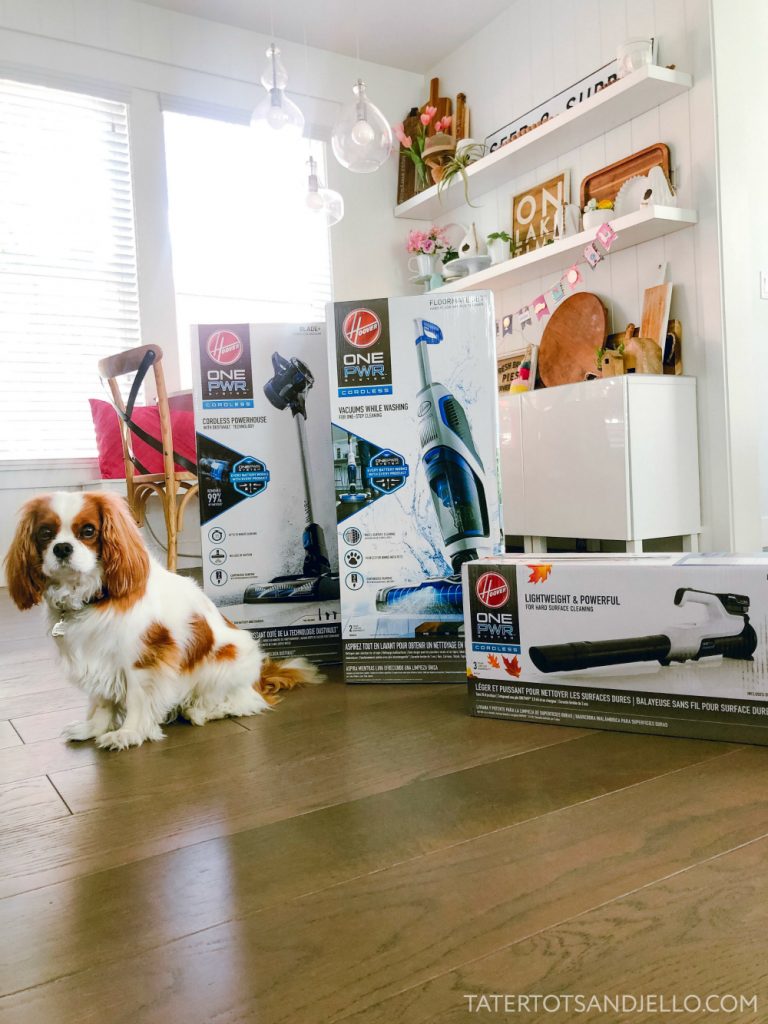 As a busy mom of five, a business owner and a dog mom of two, sometimes it's a struggle keeping up with the housework. Especially in the summer! Our dogs shed like crazy and there is dog hair EVERYWHERE!!
Hoover ONEPWR System has NINE Cordless Machines that Share Interchangeable Batteries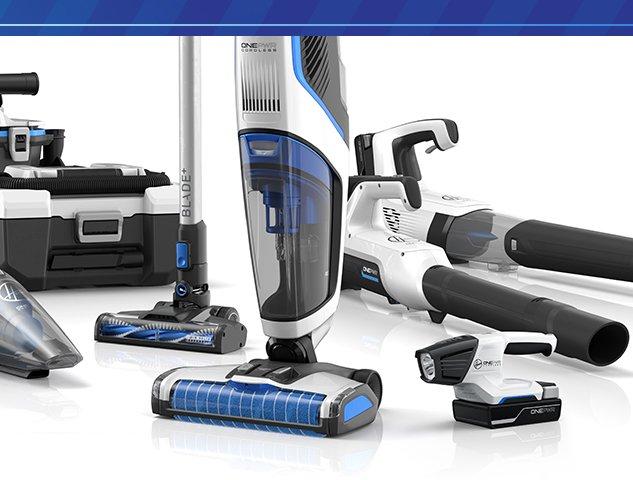 Over the years I have purchased and tried pretty much every vacuum and mop on the market. So when I heard about Hoovers new ONEPWR System – with NINE cordless machine that share interchangeable batteries, I knew I wanted to give it a try! And let me tell you there is a machine in the ONEPWR family for ANY type of mess you need to clean up!
NINE Cordless Machines to Help Clean Pet Hair in Every Area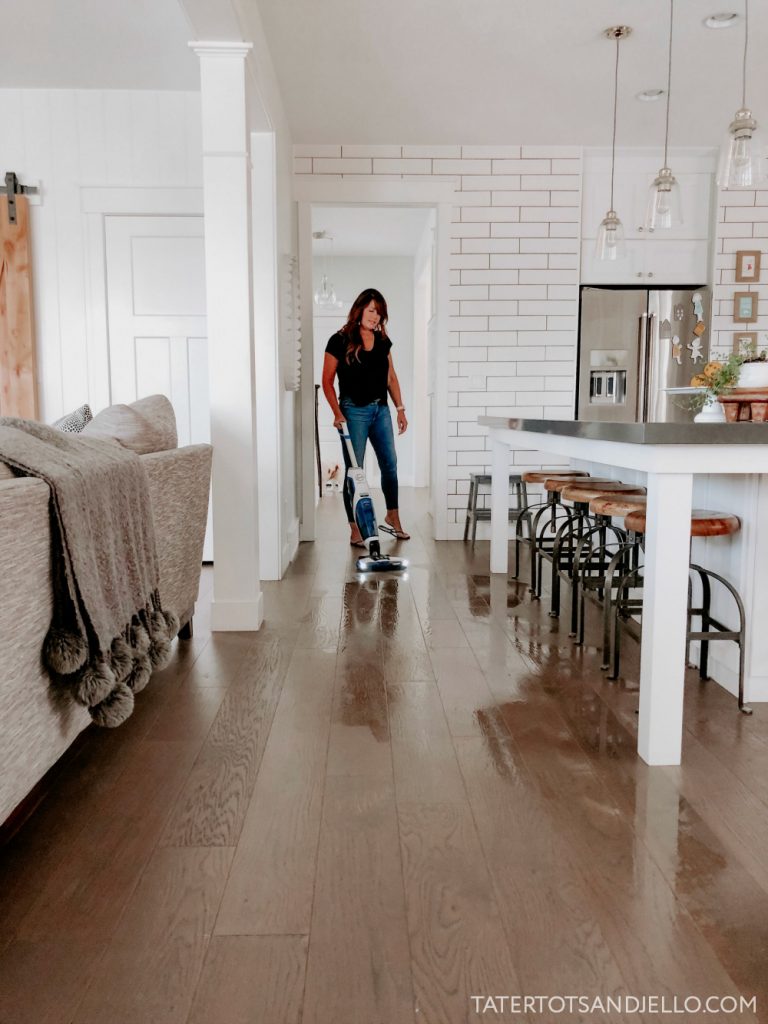 Hoover ONEPWR family
I was able to review three of the Hoover ONEPWR cordless machines — the Floormate Jet, the Blade and the Blower. Check out the Hoover ONEPWR page to find out about all NINE of the machines in the Hoover ONEPWR family.
What Kind of Battery Does Hoover ONEPWR System Machine Use?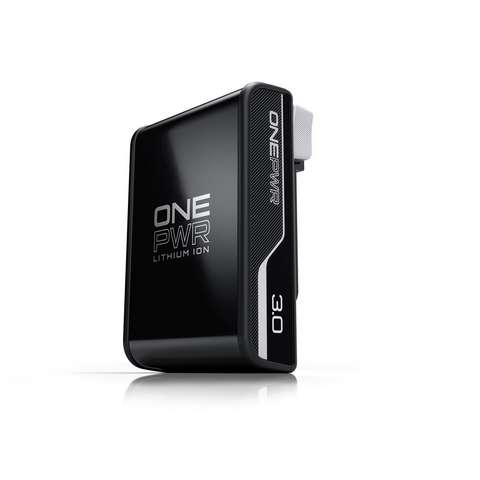 Let me tell you a little about the battery that powers all NINE of the Hoover ONEPWR machines. It's a lithium battery and it's rechargeable. It comes with a charger that's easy to use and I love that it has rapid charge which means that it charges in less than 3.5 hours.
All NINE Hoover ONEPWR System Cordless Machines use the Same Interchangeable Battery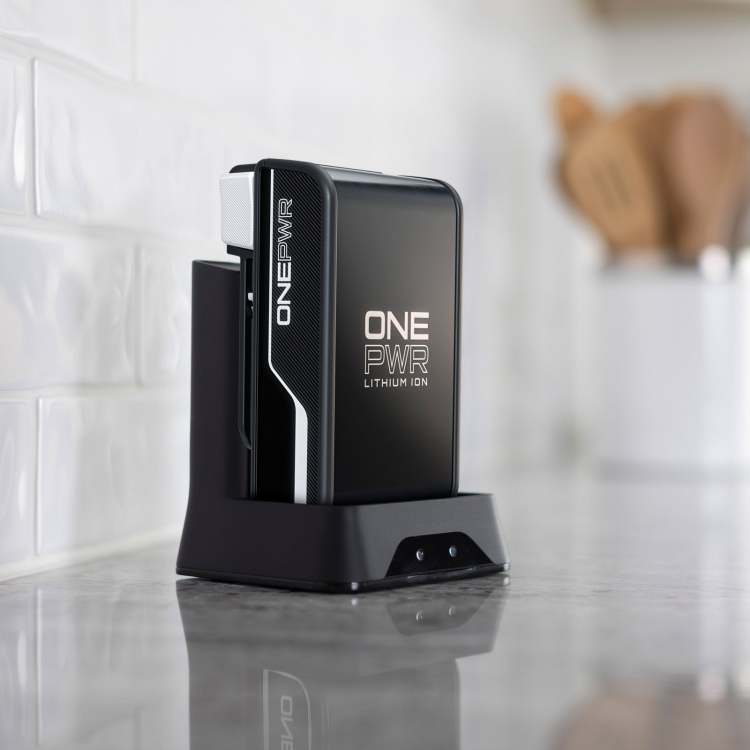 And as I said before, each machine comes with it's own battery and charging station and each battery fits into each of the machines. I know for me that it's so frustrating to be right in the middle of cleaning when the battery dies and then you have to wait HOURS for the battery to recharge again. With this system all you have to do is change out the battery and you can keep going!
Floormate Jet — Vacuums AND Washes in One Step Without a Cord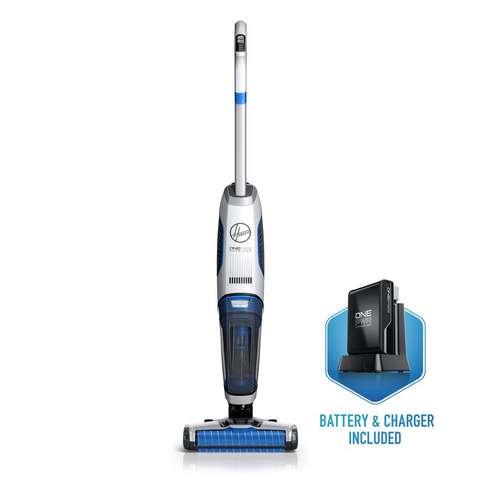 I loved each of the machines I reviewed for different reasons. The Floormate Jet is vacuum AND mop in one! How cool is that? This machine has already saved me so much time. My entire main floor is hardwood so previously I would vacuum first and then mop. With this machine I am now able to do both at once. Amazing!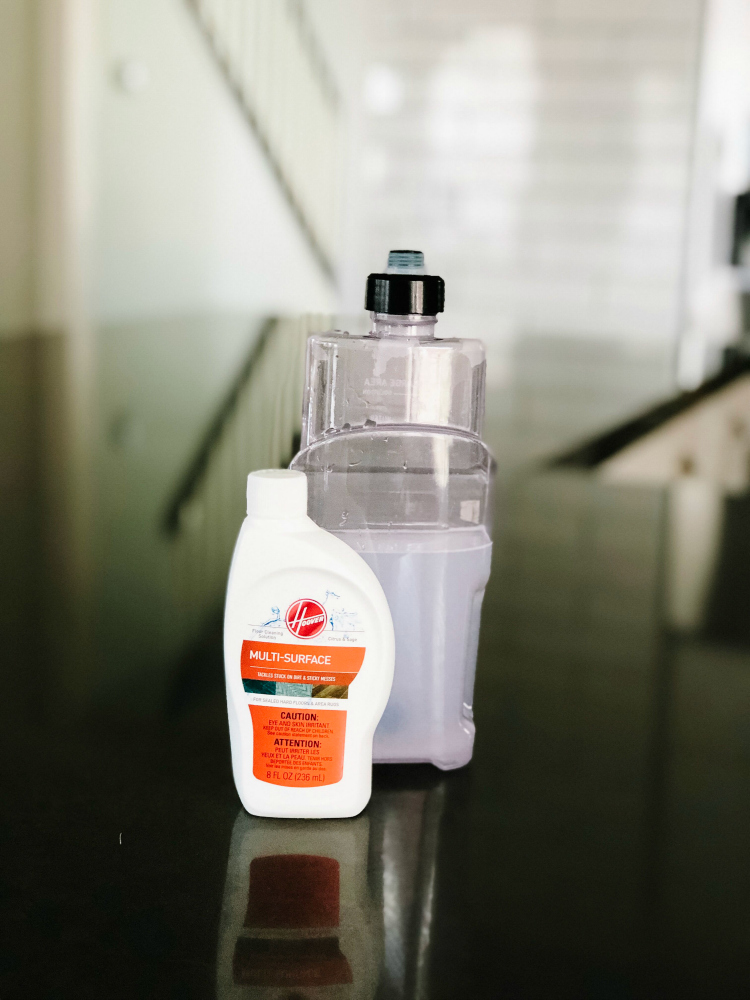 There are two different brush rollers that come with the machine – one for hard surfaces and one for rugs. The brushes roll as you push and pick up wet and dry messes. The machine works on wood, tile, vinyl and rugs. I love that it dries faster than other machines I've had in the past.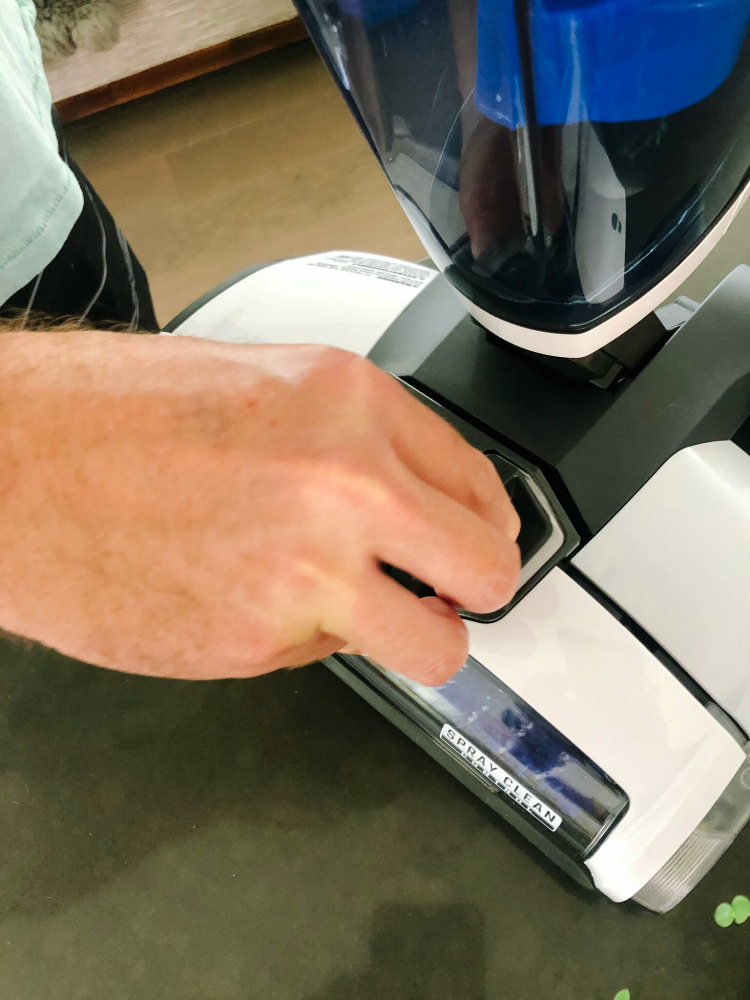 There is a compartment to put cleaning solution that you mix with water and a lever you squeeze which sprays the mixture onto your floor, then the system gently washes and scrubs while suctioning the messes up into a large forward container which you dump out at the end.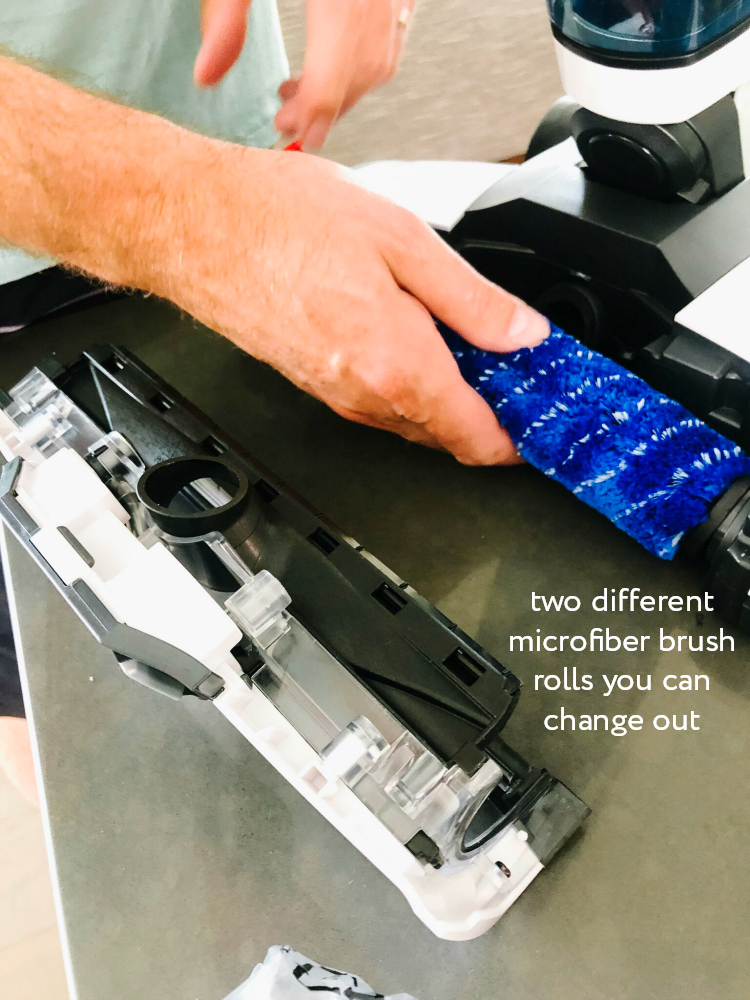 There is also a storage stand that fits with the machine and a place to put t he rollers to store them and let them dry out in between uses. Genius! Seriously, my floors have NEVER looked so clean. It really got all of the dog hair off of my floors!
The Blade Machine — Tiny but Powerful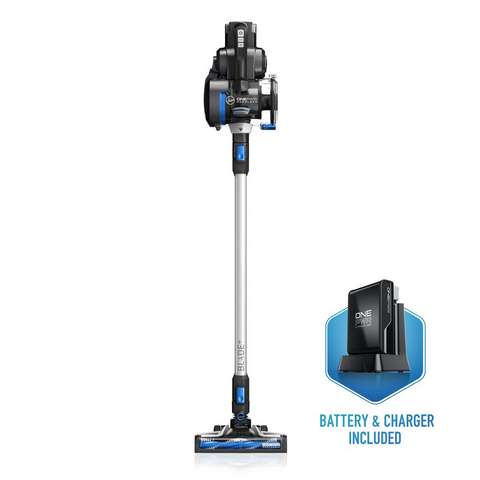 Ok I have so much to say about this little machine. I have tried every single cordless vaccum. This one is my absolute favorite.
The Blade Machine – fits everywhere, even under the couch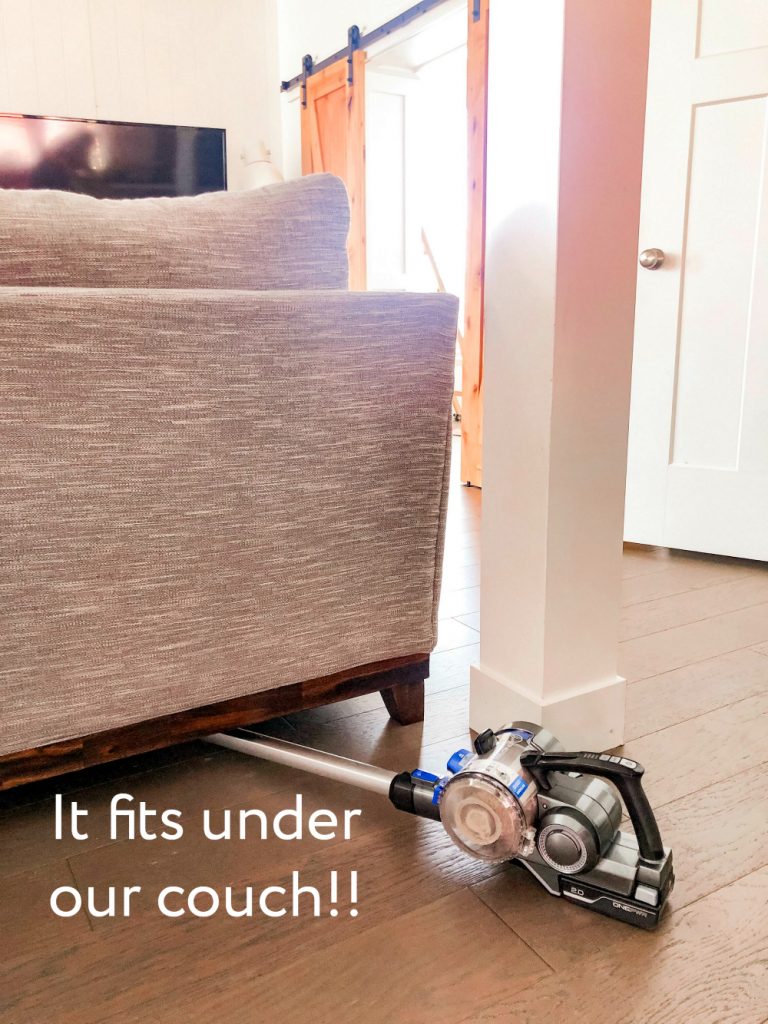 First of all the head is small so it fits EVERYWHERE! Our dog hair tends to accumulate under our barstools and perviously I had to drag all of the stools out into the middle of the room to get underneath to get all of that dog hair. This little machine fits in between the stools. Also, we have a pretty low couch and there were NO cordless vacuums that could get under our couch so I was always trying to get a sweeper under there but the dog hair would just shift around and I could never really get all of the dog hair out without moving the entire couch. This little machine fits UNDER my couch and sucks out all of that hair!! I am so happy about this.
Small But Powerful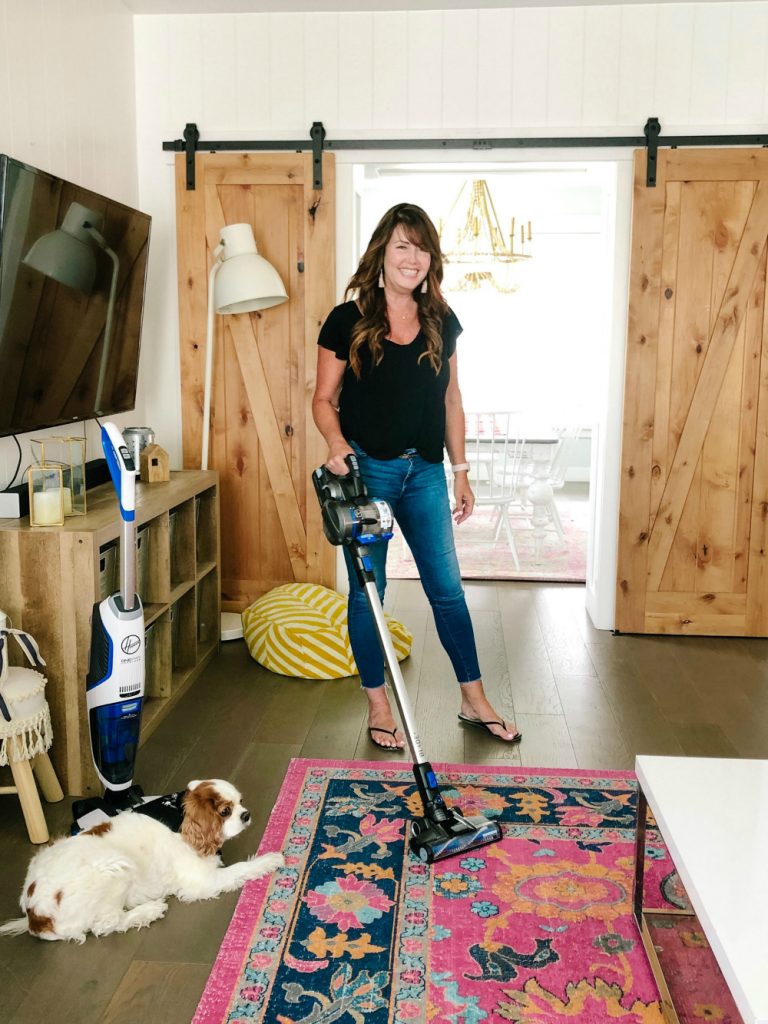 A little about how powerful the blade machine is. I was really impressed with how powerful the suction is for such a small machine. Hoover included something called DustVault technology which means that the Blade captures 99% of dust and fine particles.
Gets the Dirt Out
There is also a Twin Helix brush roll which means it really gets in there and gets the dirt out, even on carpet and rugs. I also love that the Blade has LED headlights so I can see what is in front of the machine. I can't tell you how many necklaces and headphones my other machines have vacuumed up.
The Blade also Converts to a Hand Vacuum
You can also convert the Blade into a hand vaccum and get into the crevices of your couch or use it to get into tiny spaces. And the dust bin is really easy to empty. The dirt cup comes completely out of the machine so it's super easy to empty.
High-Performance Blower – Cordless Outdoor Cleaning
I was also able to review this powerful blower. I used it to blow all of the dog hair off of our covered back porch. This is a place that our dogs love to lay in and their hair really accumulates there. Let me tell you, using a blower to clean our porch off was SO much faster and easier than sweeping it, which is what I had done previously.
Different Air Setting Make Cleaning Different Outdoor Areas Easier
A few things that stood out to me when using the High-Performance Blower. I loved that I could control the air output with different speed settings. It also has a couple of nozzles that make it longer or shorter. I can't wait to use it in the fall to clean off leaves in the yard!
Save Time to Spend with Your Family with Smart Cleaning Tools
I love products that save me time and let me spend more time with my family. These Hoover ONEPWR tools really do that. I love companies that thoughtfully design their tools to help me save time and make my job as a mom easier!
All NINE Hoover ONEPWR System machines are available at Hoover and Amazon
More national retailers can be found at Hoover.com/onepwr
I am giving away the ONEPWR FloorMate Jet Cordless hard Floor Cleaner Kit on my @tatertotsandjello Instagram page! Just HOP over and enter! The giveaway includes the machine, a batter and charger (retail value $299.00)
Let me know if you have any questions about the Hoover ONEPWR cordless cleaning products we reviewed. I am happy to answer any!
Have a Beautiful day!
xoxo

This post was sponsored by Hoover and I received products to review. However, I only post my honest opinion and all opinions are 100% my own. I love partnering with brands I love!