This post is sponsored by Maytag®. All opinions are 100% my own.
Six Reasons We Chose a Maytag® Dishwasher for Our Kitchen Remodel. We did the research, here is why we chose our Maytag® dishwasher. And a free printable dishwasher schedule!
Six Reasons We Chose a Maytag® Dishwasher
We have lived in our 1891 for about a year. Since it is our "forever" home, we put a lot of thought and consideration into the remodel – especially our kitchen. We wanted our kitchen remodel to make sense for our busy blended family of seven.With so many teenagers and young adults coming and going, we go through a lot of dishes! Having an easy-to-use, efficient dishwasher was at the top of my priority list! We've been using our dishwasher for eight months now and I love it! Here are some reasons why!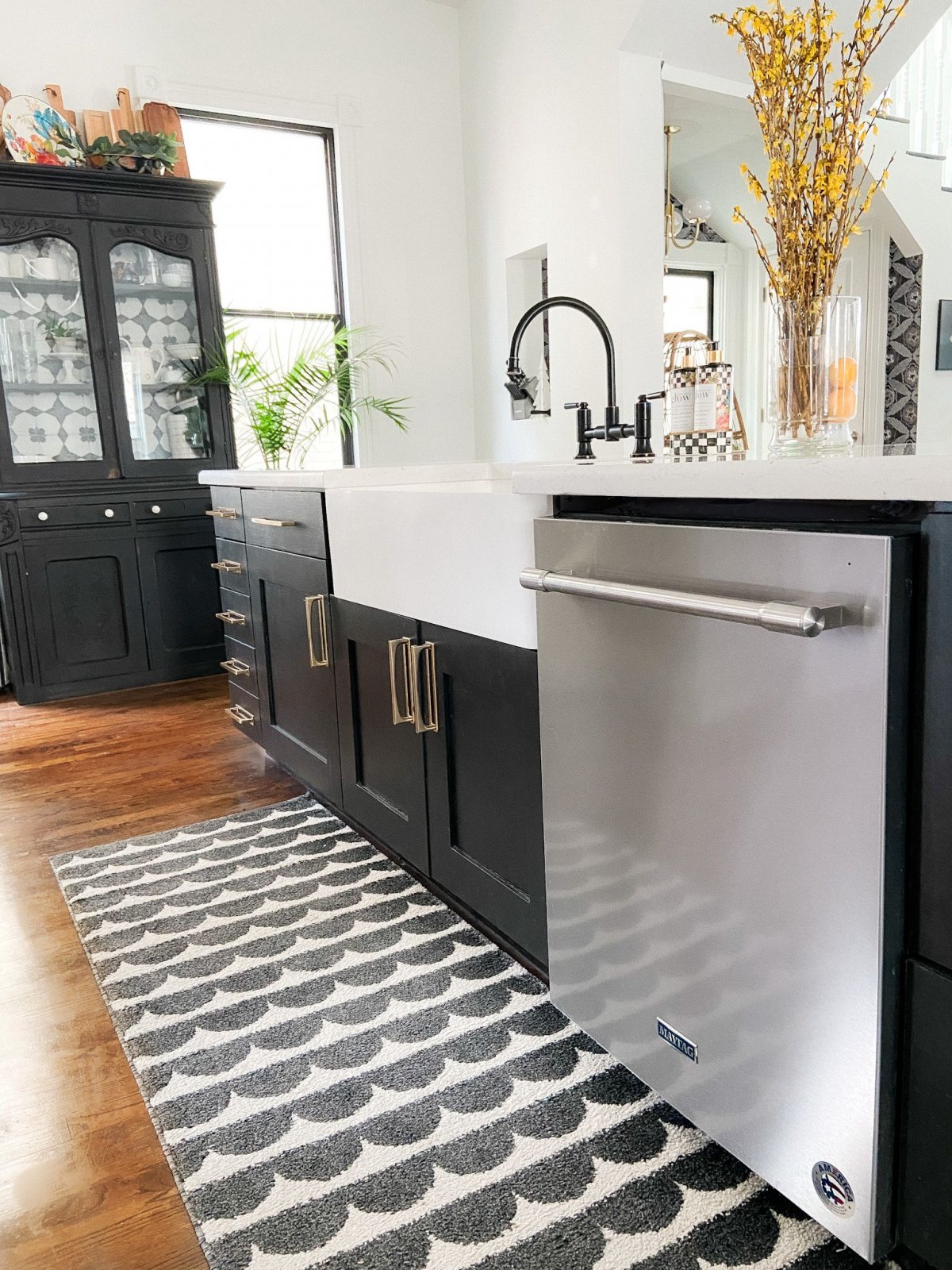 Maytag is a Brand You Can Depend On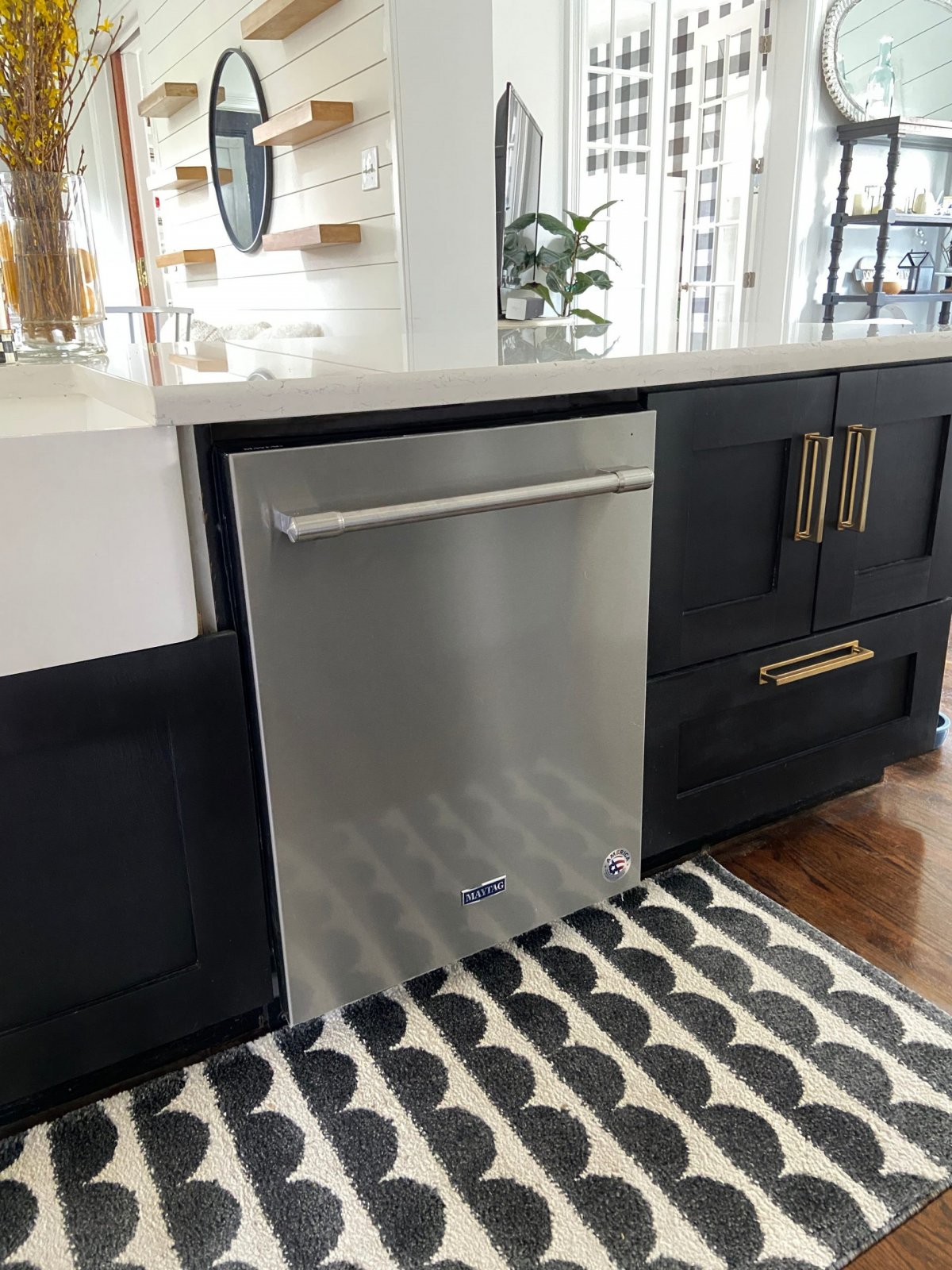 We zeroed in on Maytag as the brand of dishwasher we wanted for our remodel. I partnered with them because they have been manufacturing dependable appliances for over 100 years. I grew up with Maytag and it's a brand I can rely on.
Our Maytag® Dishwasher Saves Me Time
As a small business owner and a mom of five, having enough time to get everything done is a challenge. Our Maytag® dishwasher lets me skip soaking, scrubbing and pre-rinsing. YES it's true!! My teens and never take the time to scrub everything off their plates. So I'm lucky that our Maytag® dishwasher has Dual Power Filtration. What's that you ask? This industry-exclusive system combines 100% microfiltration PLUS a 4-blade stainless steel chopper to DISINTEGRATE caked on food. That way I don't have to spend time taking dishes out that my kids have put in without rinsing them off. Yeeeeeees – mom wins!!!
Our Maytag® Dishwasher Cleans More Dishes
One of my favorite features is the adjustable third level rack, which is the secret weapon of our dishwasher! The Maytag® 3rd Level Rack has a specialized wash zone and room for room for mugs and bowls. This distinct design means more loading space and cleaning power straight to the top of the dishwasher. This is HUGE! Our other dishwashers had a hard time cleaning things on the top row. I love that this dishwasher not only effortlessly cleans each row, but also is adjustable so I can fit larger items in when needed – what an amazing design!
Our Maytag® Dishwasher is Efficient
Yes you read that right! Our Maytag® dishwasher has something called a PowerBlast® Cycle! This cycle scours away stubborn foods. My teenagers leave their dirty cereal bowls and crusty milkshake cups up in their rooms for days at a time, I can pop dirty dishware into the dishwasher and it uses a combination of high-pressure jets, increased water temperature, and hot steam to magically get the dishes sparkly clean. Being able to get dishes clean in the first dishwasher round means that I don't have to run my dishwasher more than once to get my dishes clean. Therefore, and, on top of its powerful performance, our dishwasher is ENERGY STAR® certified, which means it uses less water and energy than standard models, helping you save money on utility bills!
Our Maytag® Dishwasher is Pretty
Ok, ok, you might not think this is a valid point. But come on ladies, isn't a beautiful appliance important? Especially when you are remodeling a kitchen. You want your appliances to enhance your remodel, not detract! I love the design of our Maytag® dishwasher with a Fingerprint Resistant Stainless Steel finish. The buttons are hidden on the top of the panel which is convenient, but also makes the dishwasher look sleek and easy on the eyes. I also love the look of the towel bar handle which is very modern and sleek as well!
Our Maytag® Dishwasher Warranty
Maytag has been a household name for over 100 years because they are reliable. All Maytag® appliances come with a TEN year limited parts warranty* which gives me peace of mind!
*Visit maytag.com for warranty details.
Dishwasher Family Schedule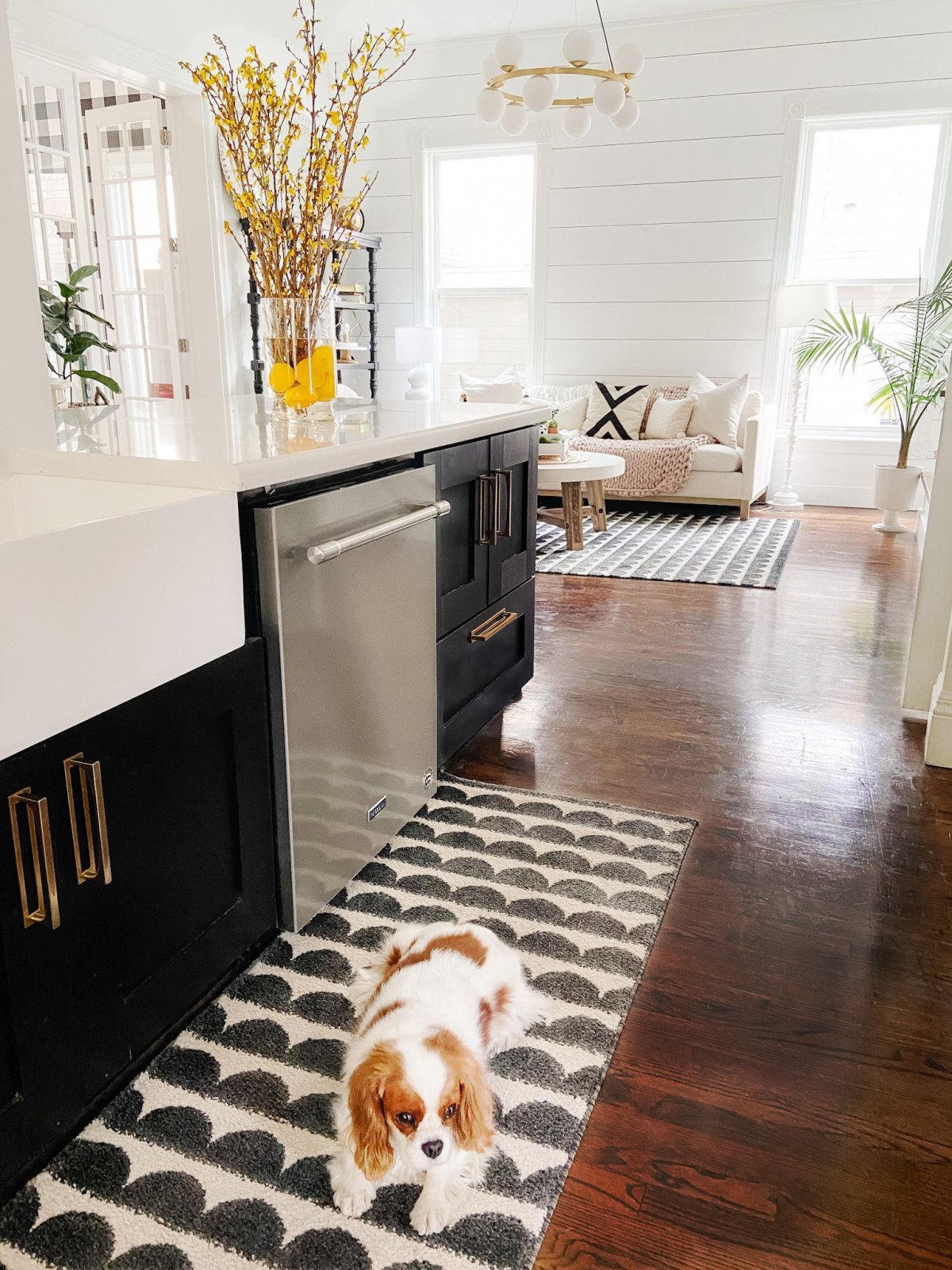 Since we have so many kids running around, I made a family schedule which has really streamlined our kitchen routine. No more dishes in the sink. Each person has a day they empty and load the dishwasher and it's been helping our family get organized! I'm sharing a family dishwasher schedule printable with you! My kids have been loading and unloading our family dishwasher since they were in kindergarten. I believe it's good for kids to have responsibilities and this schedule has really helped our family stay organized.
Family Printable Dishwasher Schedule
Just double-click on the above link and save it to your computer to print off. I tape the schedule to our fridge so it's easy to see. But you can also frame it and hang it up!
Follow Along With Maytag
You can find out more about Maytag on their social channels. And comment with any questions you have about our Maytag® dishwasher – I am happy to answer them!
Have a Beautiful Day!
xoxo