This blog post is sponsored by Zespri™ SunGold™ Kiwifruit. The opinions are 100% my own.
DIY Summertime Painted SunGold Kiwi Pitcher. Celebrate Summer by making a painted pitcher featuring the bright and delicious Zespri™ SunGold™ Kiwifruit.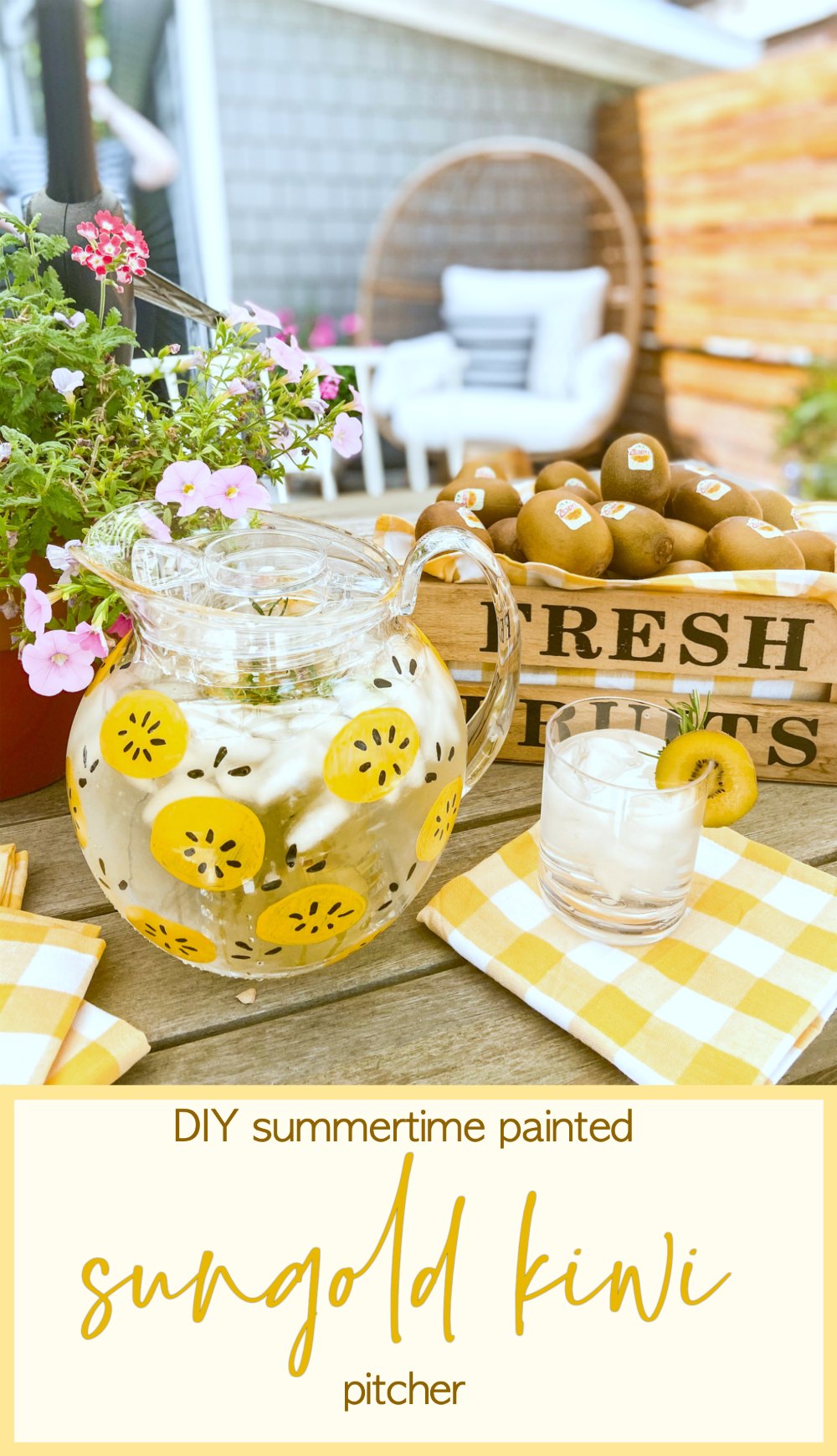 SunGold Kiwifruit
Growing up, my kids were always obsessed with kiwis. So when Zespri contacted me about doing a summertime DIY featuring their delicious Zespri SunGold Kiwifruit, my kids and I were so excited! I had never heard of SunGold kiwis–have you ever heard of golden yellow kiwis? For my kids, I love that Zespri SunGold Kiwifruit is an excellent source of vitamin C per serving (2 kiwifruit)!
Get a Coupon for a FREE Pack of SunGold Kiwi
Scroll down to the bottom of the post and grab the coupon for a FREE pack of SunGold kiwifruit!
Create a Hand-Painted Summertime Kiwi Pitcher
We love when the weather gets warmer and we can eat outside as a family, so I wanted my project to accent our summer picnics on the back patio. I had the idea to create a painted pitcher, and as I began looking around I found a pitcher with a central infuser that could flavor our water with beautiful, juicy SunGold kiwi slices.
As I began working on the project, Zespri sent me a full crate of SunGold Kiwifruit. Usually, these kiwis take 3-7 days to ripen, but they last in the fridge for up to two weeks! I also learned that you can test how sweet your kiwi will be by gently squeezing it in the palm of your hand and testing how much it yields–it's supposed to feel like an avocado or peach when it's perfectly ripe.
Here's how to make your own Summertime SunGold Kiwi Painted Pitcher:
Start with a Glass or Plastic Pitcher
The materials are really simple! I found an infusion pitcher, but you can use just about any pitcher you're willing to go a little DIY on. The only other material you need are some water-proof acrylic paint pens, perfect for drawing on plastic and glass. Be sure to use a paint pen that can be hand-washed and your pitcher will be pretty durable.
Paint the Outline of the SunGold Kiwifruit
The pattern only took about 15 minutes to paint. It was really simple! I just drew some large golden circles and waited for the paint to dry for a few minutes.
Fill in the Kiwifruit Circles
Then, I Filled in the circles.
Draw the Seeds
Next I drew the seeds, both inside the kiwis and outside. I'm really happy with the result!
Kiwi-Infused Water
After giving the paint a few minutes to dry, I filled up the pitcher with ice and water, and I put some sliced SunGold kiwis and a little bit of rosemary in the infuser column and we had a delicious drink ready in minutes!
I'm excited to use it all summer long out on the patio. The SunGold kiwi-infused water was so refreshing, it really felt like summertime out on the patio with my kids.
Grab the Coupon for a Free Pack of Zespri SunGold Kiwifruits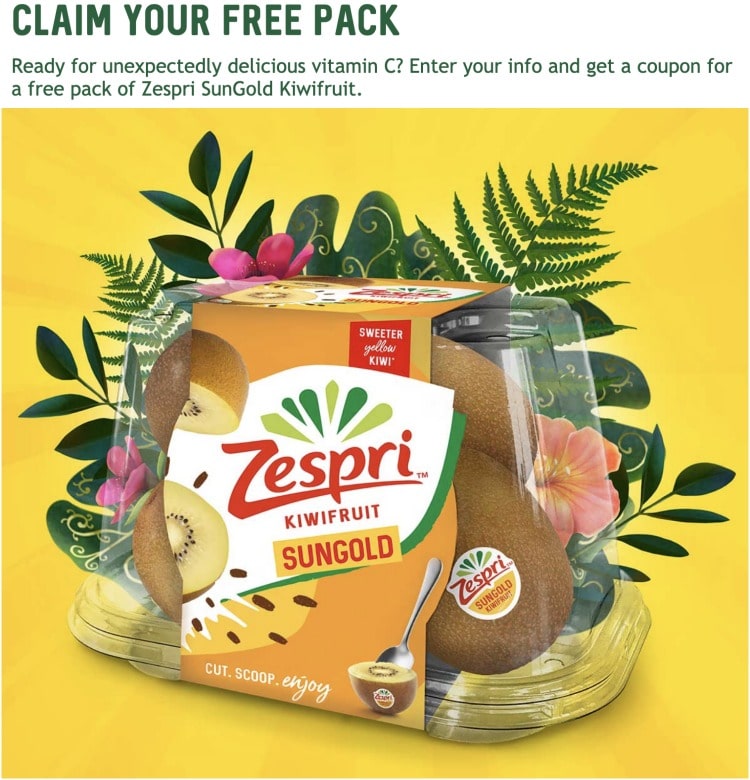 A big thanks to Zespri SunGold Kiwifruit for opening our eyes to our newest summertime snack and refreshing summer drink. You should definitely give them a try, they taste kind of like a mix between a strawberry and a mango–so tasty! Click here to grab the coupon and bring home a free pack of Zespri SunGold kiwifruits!
Xoxo
Jen