Hi Tatertots & Jello friends! It's Melissa from No. 2 Pencil, and today I'm sharing a fun summer time treat, Oreo Pudding Pops! These are so easy to make, and I know you are going to love them. They taste just like the original Jell-O pudding pops.
A few weeks ago, I shared a fun patriotic version of pudding pops. Well, when I found a box of Oreo Jell-O pudding at my local grocery store, I knew I needed to make a cookies 'n creme version.
These pudding pops are so creamy and delicious. They have bits of cookies and creme throughout, and they have a whole Oreo cookie inside!
Oreo Pudding Pops
makes 5 pudding pops – double or triple recipe as needed
Ingredients
1 4.2 oz box of Oreo Cookies 'n Creme Instant Jell-O pudding
1 1/2 cups of milk
5 Oreo cookies
Instructions
Stir together pudding mix and milk.
Transfer pudding to a large plastic baggie and snip off a corner.
Squeeze pudding into popsicle mold from baggie.
Tap popsicle mold onto counter top to even out pudding mixture and get rid of air bubbles.
Divide Oreo cookies and use just the cookie half with the creme. Note: A whole cookie will not fit in my popsicle mold once the stick is inserted.
Slide cookie chocolate side out against side of popsicle mold.
Insert popsicle sticks and freeze for 2-3 hours, or overnight.
Enjoy your Oreo Pudding Pops!
Thank you for having me again, Jen! I just love sharing with Tatertots and Jello readers!
Melissa – those Oreo Pops look amazing!!
I can't wait to make some!!
Here are some other awesome ideas from No. 2 Pencil: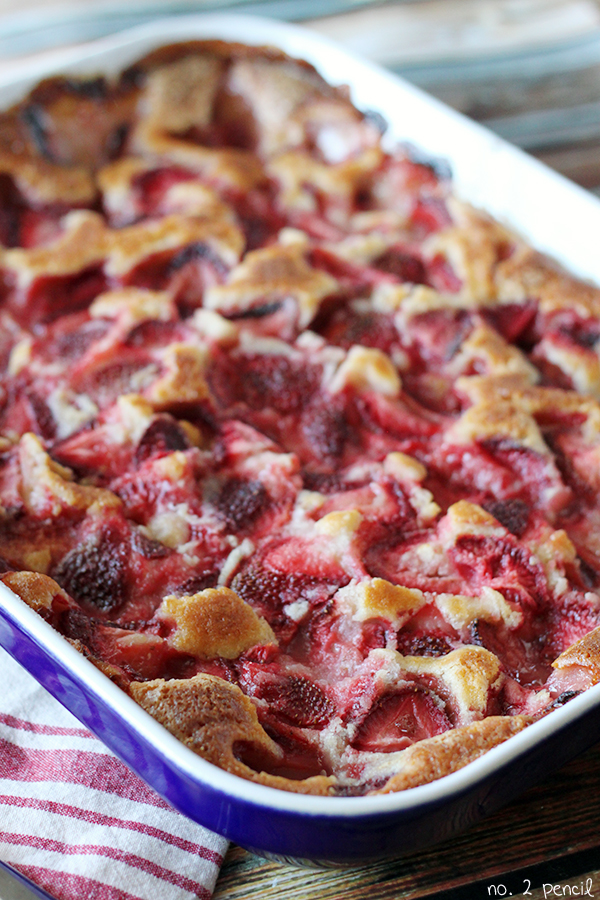 This Strawberry Cobbler would be perfect to make for the Fourth – and it's Melissa's Grandmother's recipe!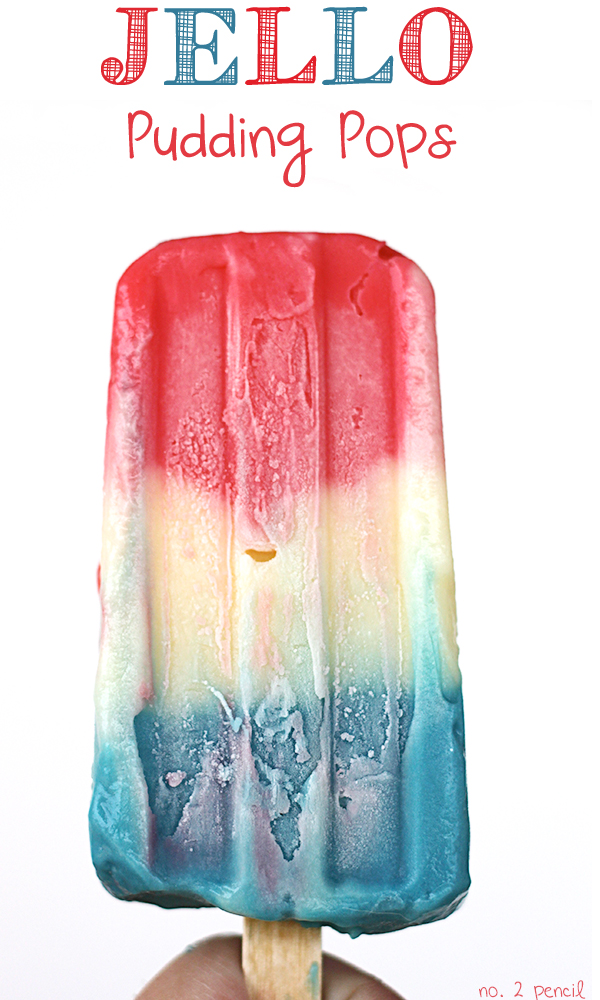 Another great idea tomake for the Fourth – Jello Pudding Pops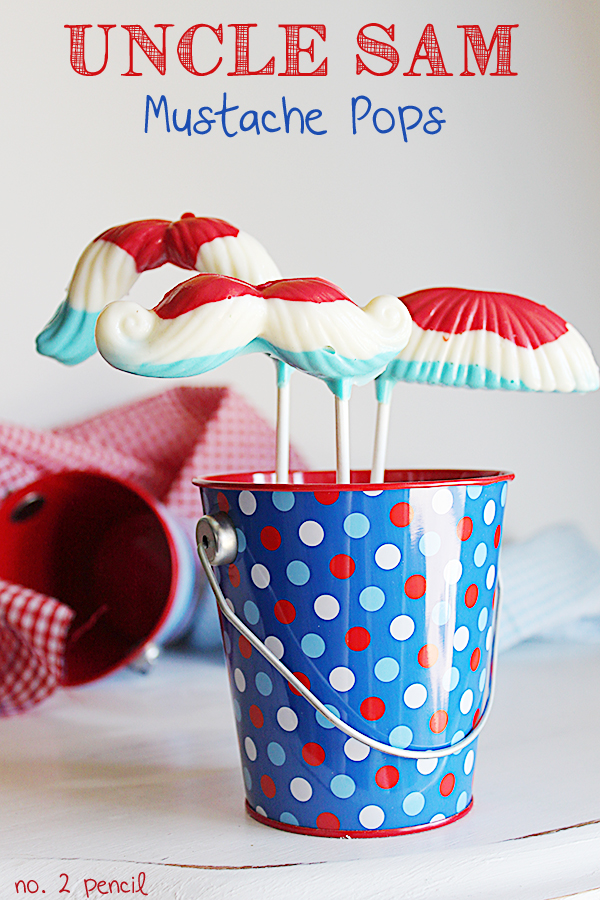 And how cute are these Uncle Sam Mustache Pops?
Be sure to head over to No. 2 Pencil for more awesome ideas and recipes!
Have a Beautiful Day!
xoxo