Easy Halloween Crow Tablescape. Create a spooky "crow" themed table for Halloween in just three easy steps!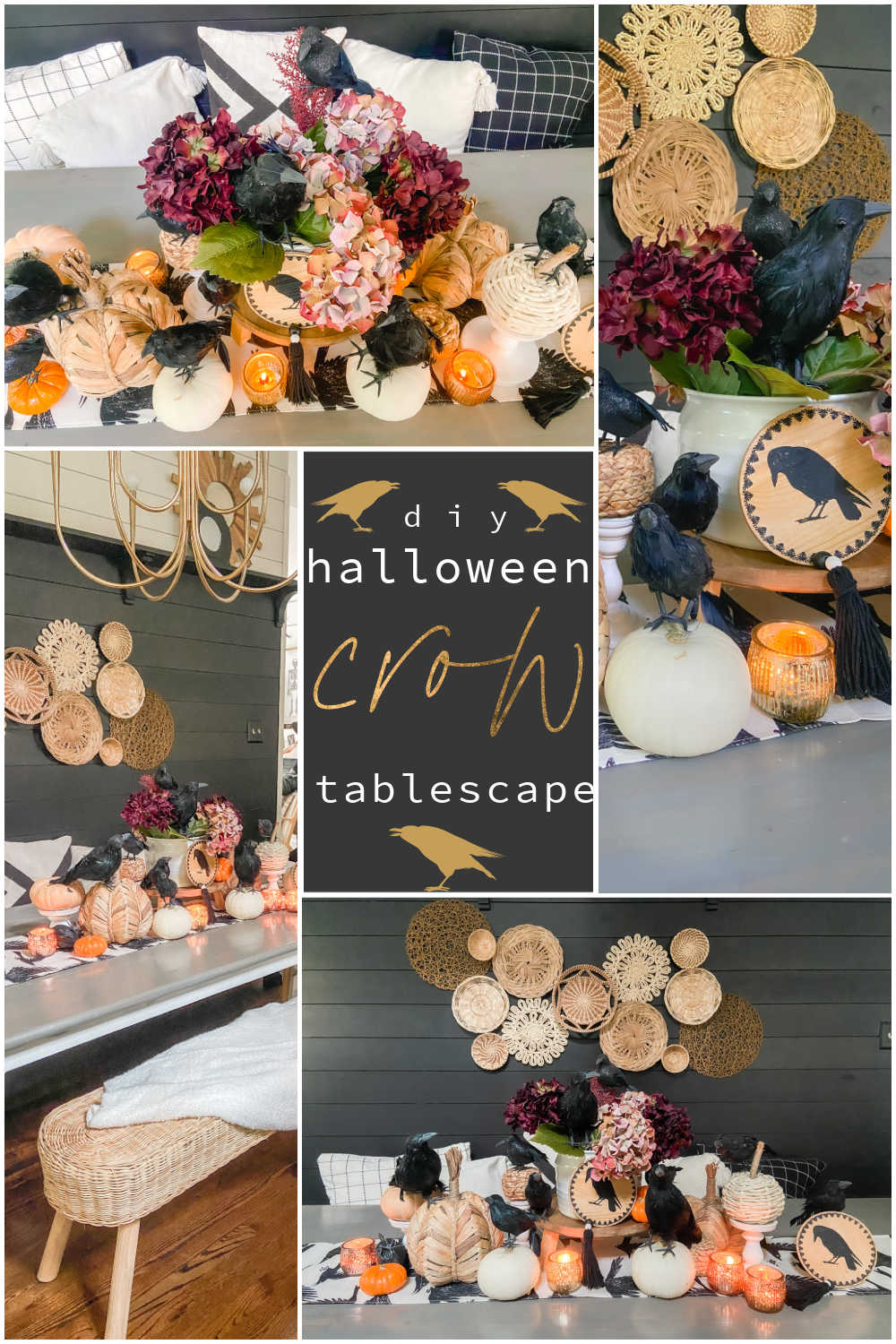 Easy Halloween Crow Tablescape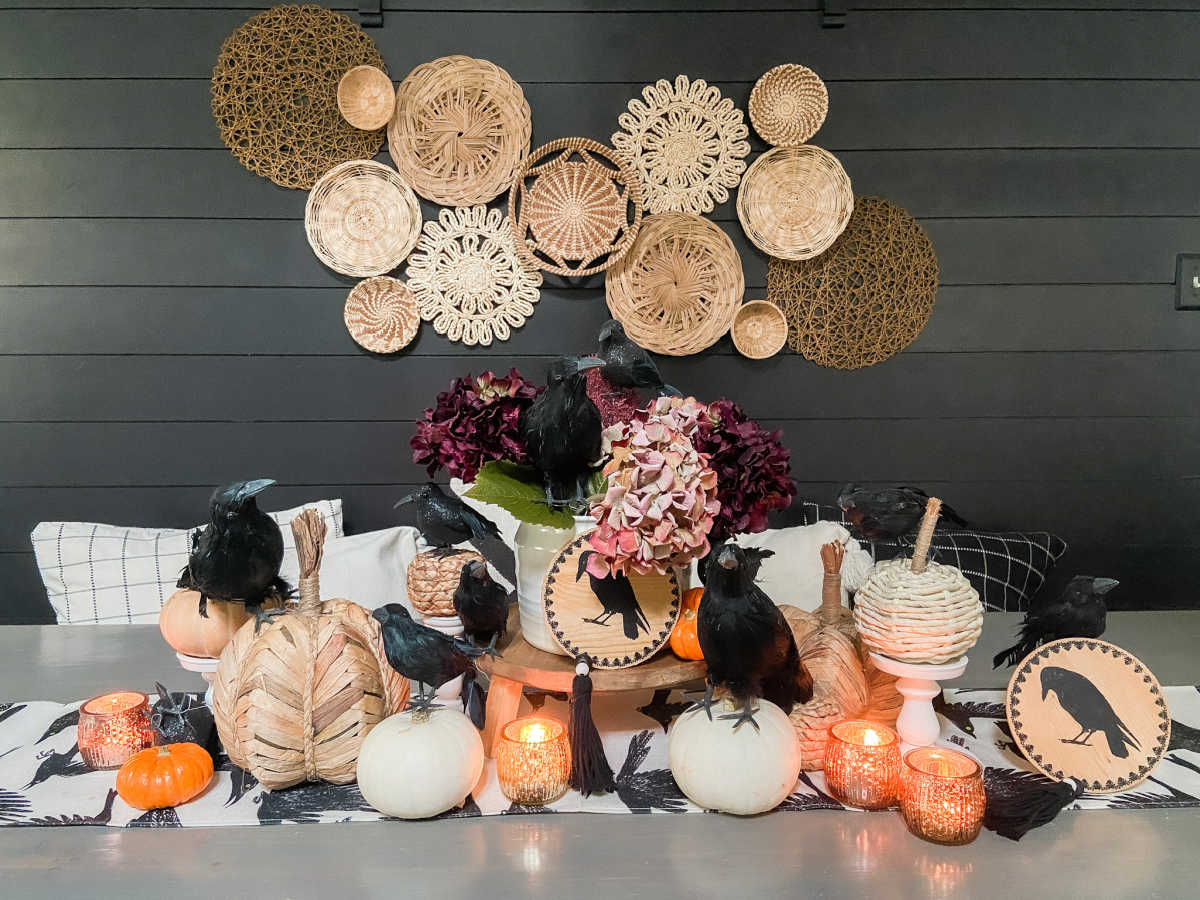 I love decorating for Halloween! One of my favorite areas to decorate is our dining nook. We eat most of our meals here and I thought it would be fun to create a spooky tablescape to celebrate the season. This idea is so easy and fast!
Three Easy Steps to Create a Crow-Themed Tablescape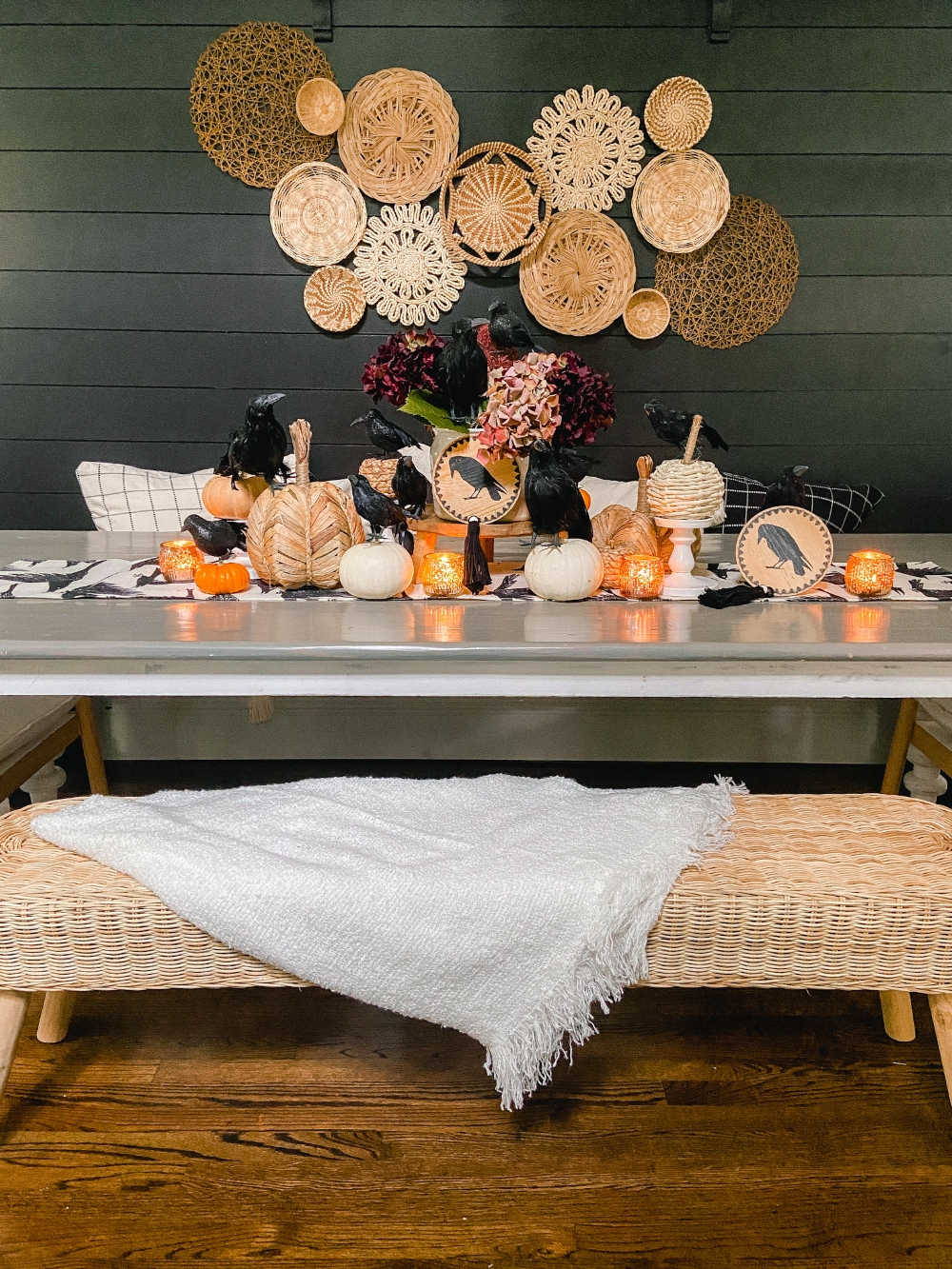 It only takes a few minutes and three easy steps to create this tablescape!
Halloween Crow Tablescape: Lay Down a Crow Runner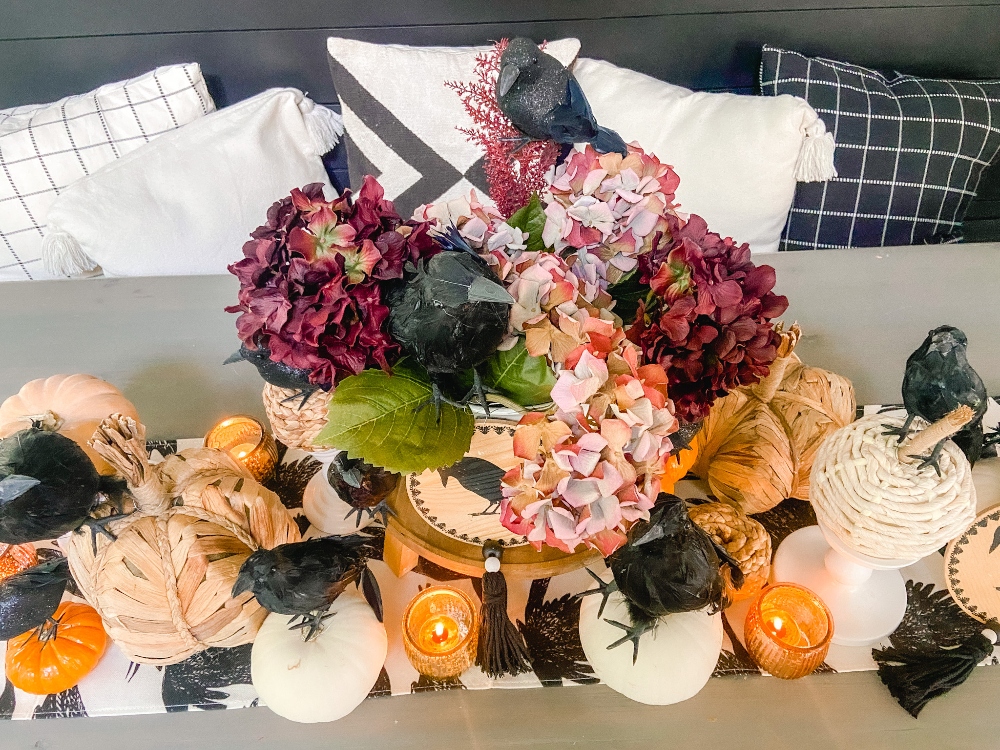 I love runners for my tables. I feel like runners are neater looking than tablecloths plus they don't get spilled on the way that tablecloths do so you don't need to change them out as often. This whole tablescape was designed around this inexpensive crow-themed runner! Isn't it so great??
Halloween Crow Tablescape: Add Pumpkins and Candles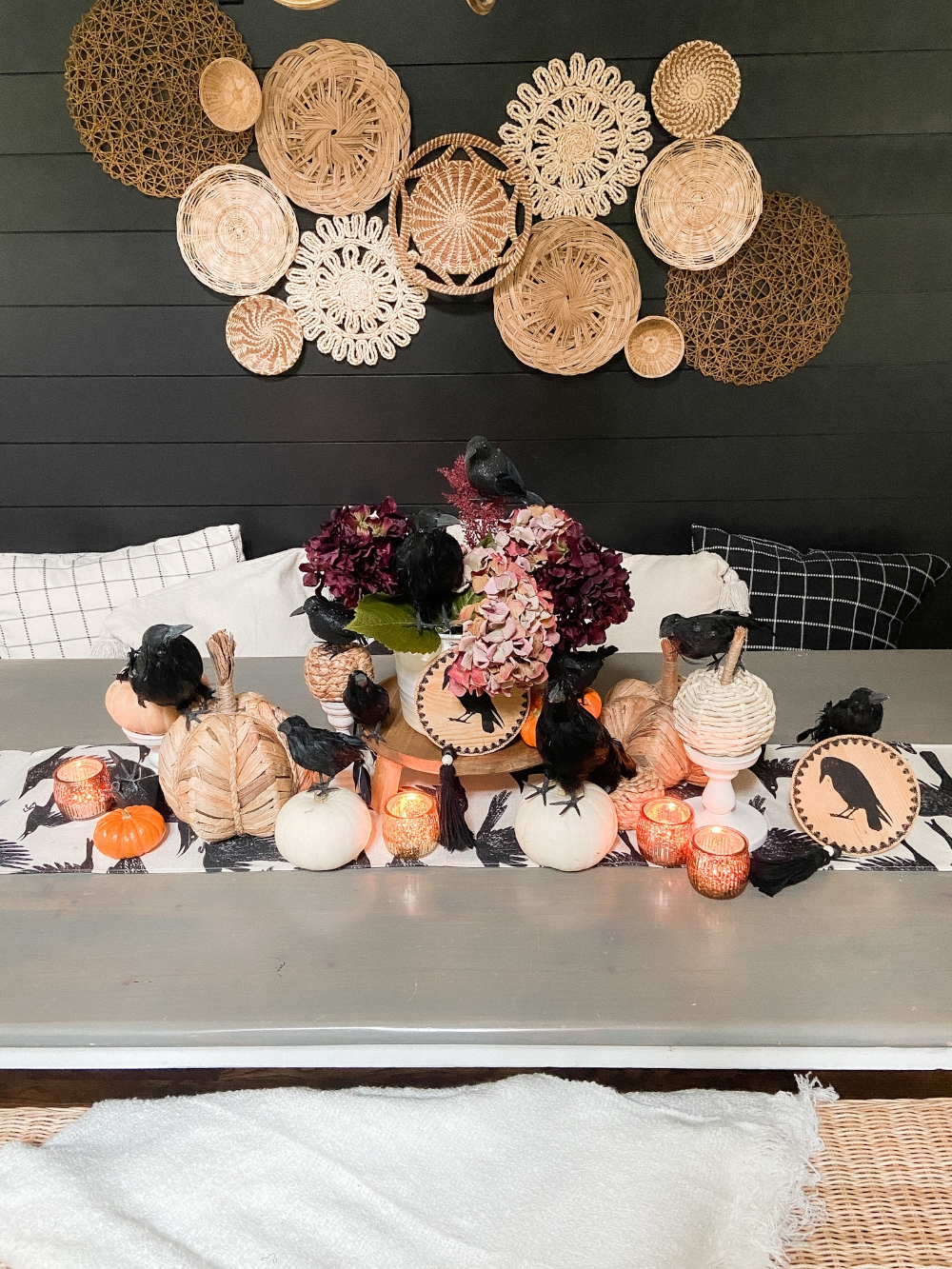 Once the runner is down, now add whatever pumpkins and candles that you want. I elevated a vase filled with dark florals as the center of the tablescape and then layered faux and real pumpkins around the vase and then filled it in with candles!
Halloween Crow Tablescape: Add Crows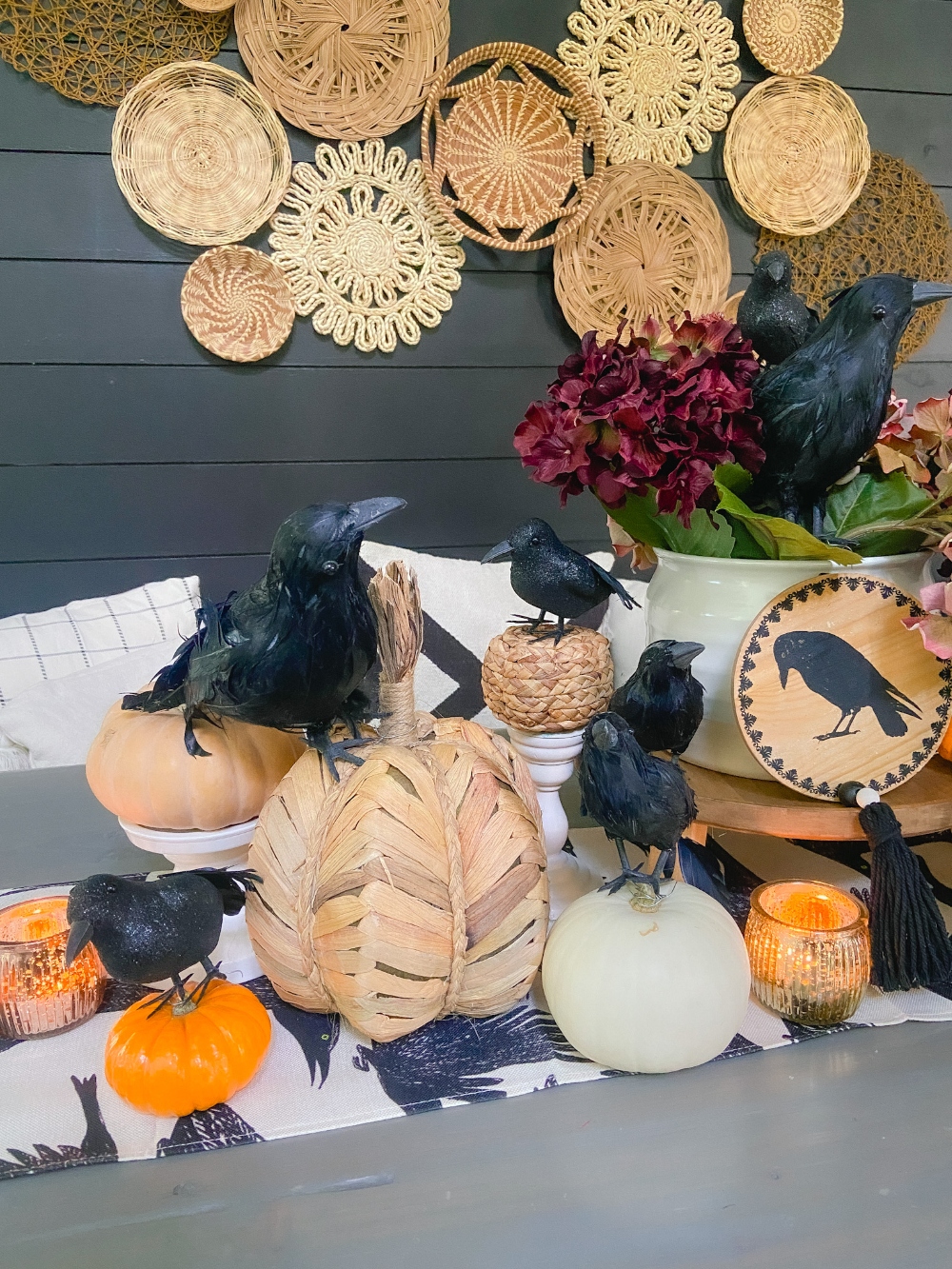 I ordered a few different sizes of crows online. I have the links to everything at the bottom of the post under "sources". The crows have wires at their feet that make it easy to wrap the wire around pumpkin stems or almost anything. I put crows on top of pumpkins and I attached a big one to the side of the vase. You want the crows to be staggered at different heights and facing different directions to make the tablescape more realistic. I also added a couple of these wood crow signs that I found at Dollar Tree too!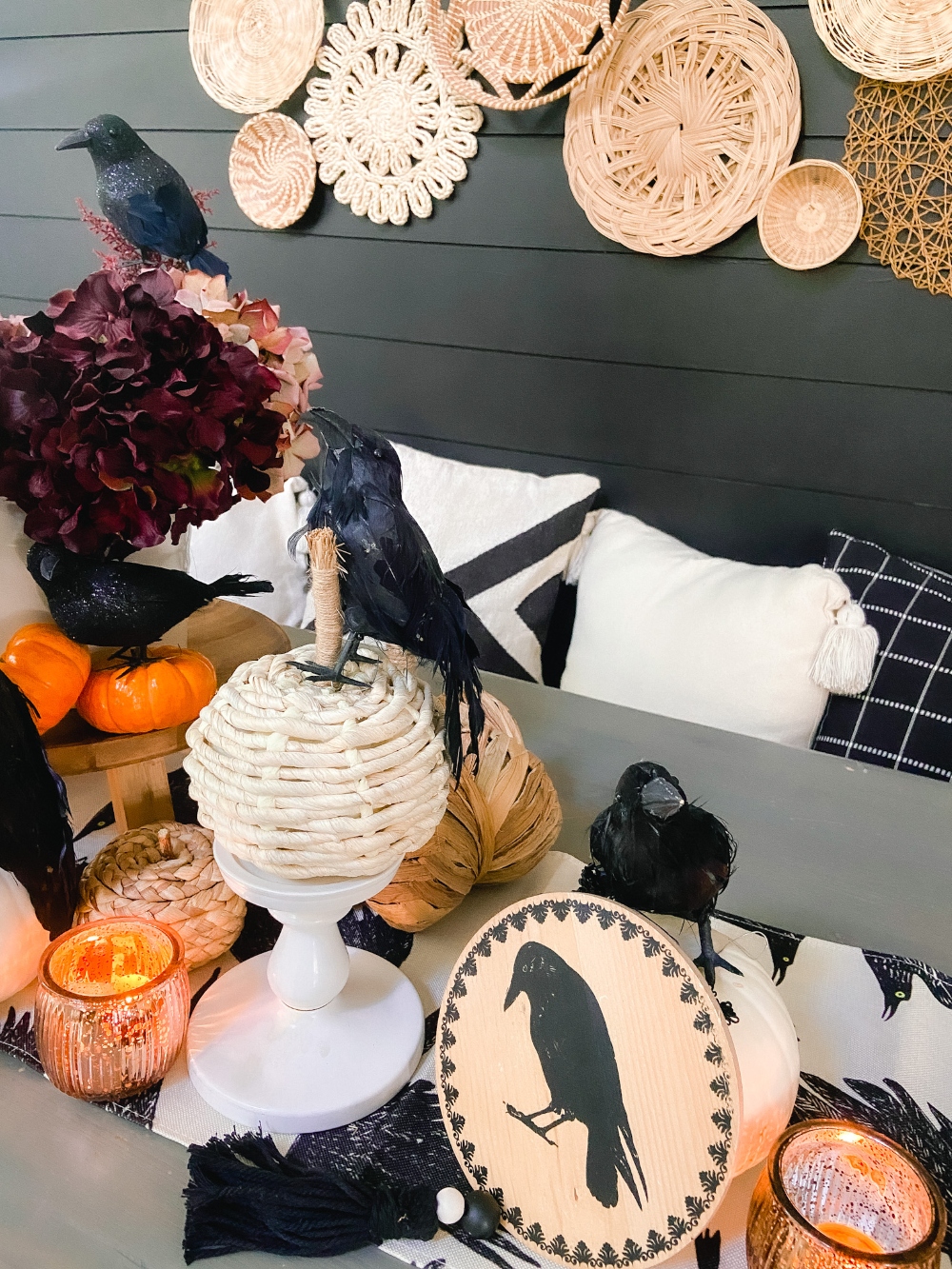 Enjoy Your Crow Table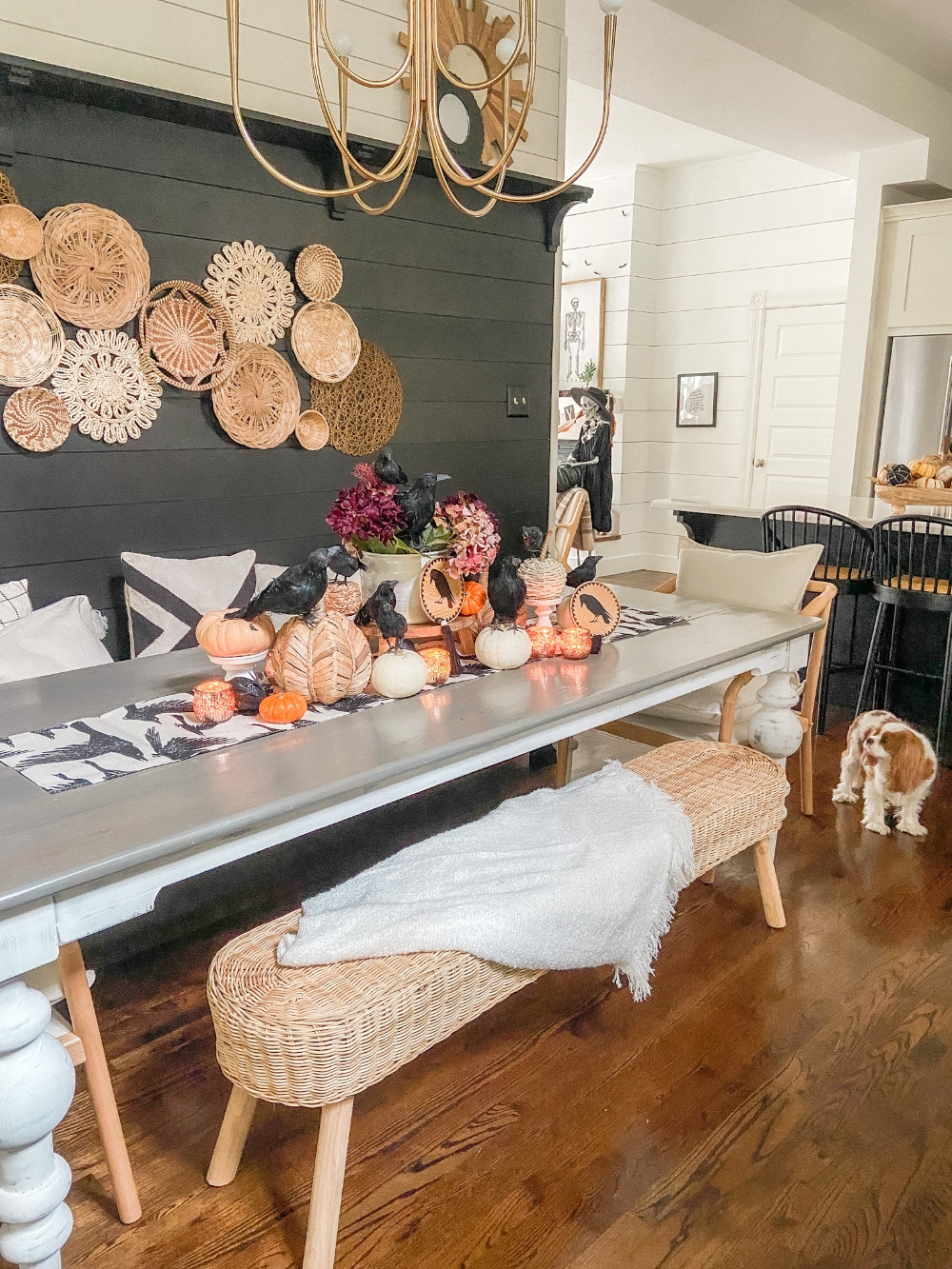 Now I am ready for festive dinners! I also love walking past the table and the rest of the Halloween decor throughout the house! I am going to do a LIVE home tour on my Facebook Creative Group tomorrow if you want to tune in!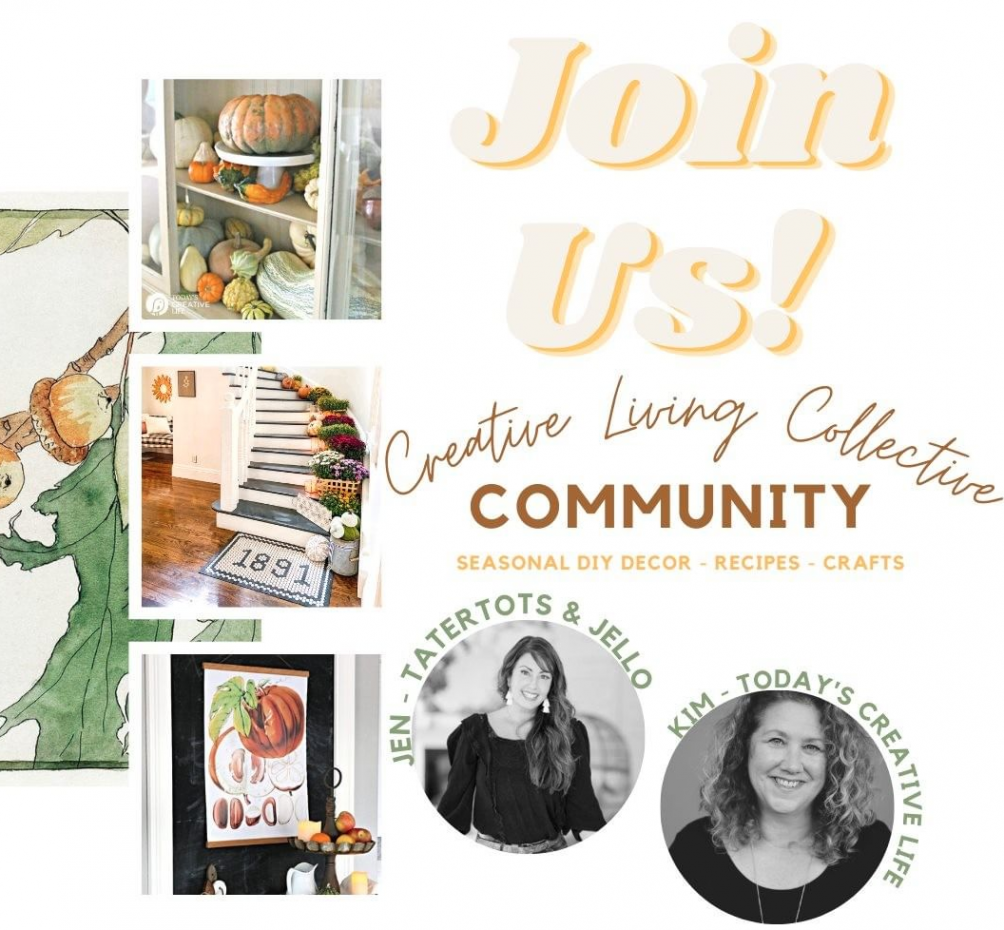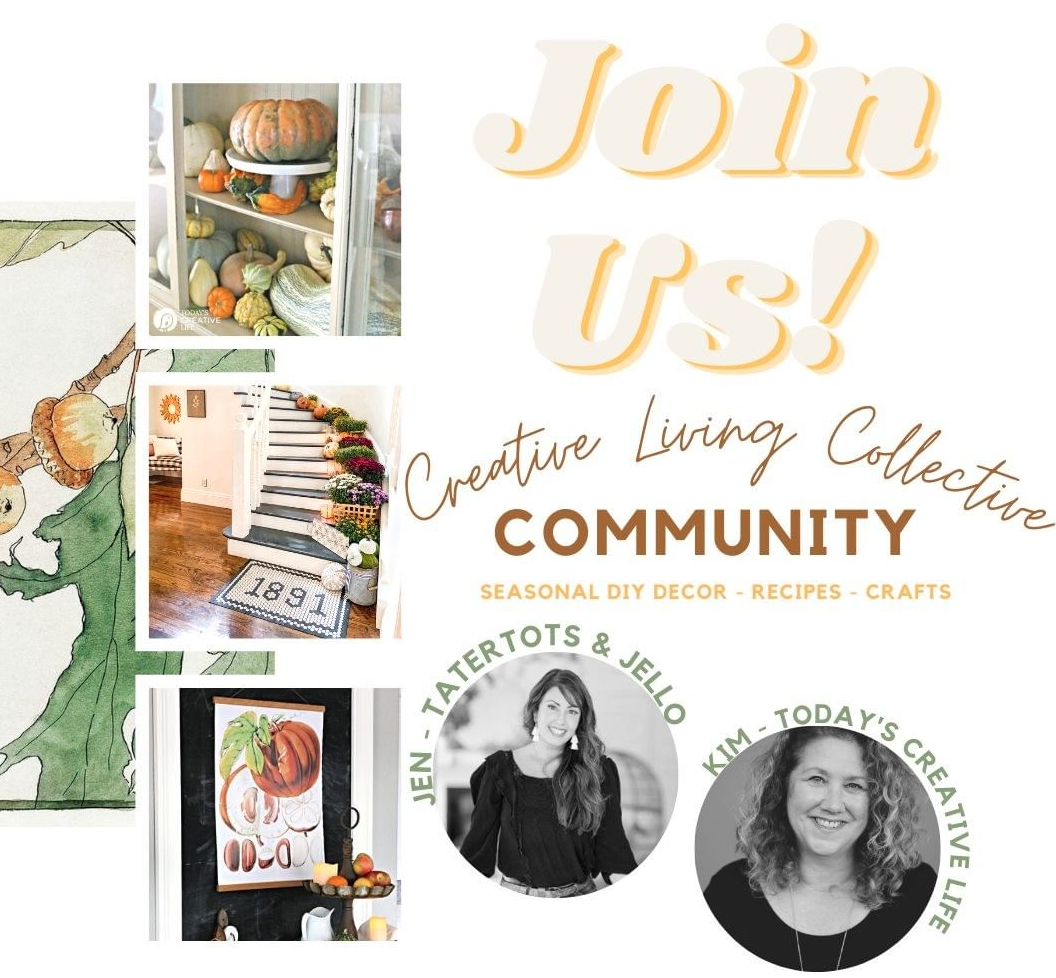 Kim from Today's Creative Blog and I started this "girlfriends" creative group to interact one-on-one with people and share exclusive creative crafts, DIYs and recipes. I'd love to have you check it out. It's going to be SO fun!! We are also giving away a Cricut and Xyron machine this month. Come over and enter to win!!
More Halloween Ideas
Here are a few other Halloween ideas that I have created!
This is ome of my most popular Halloween DIY ideas. I've been using this for 6 years and every year people love it! This year I gave it a new coat of paint so now my pumpkins are white and COPPER – you can check it out on my Great Pumpkin Porch this year!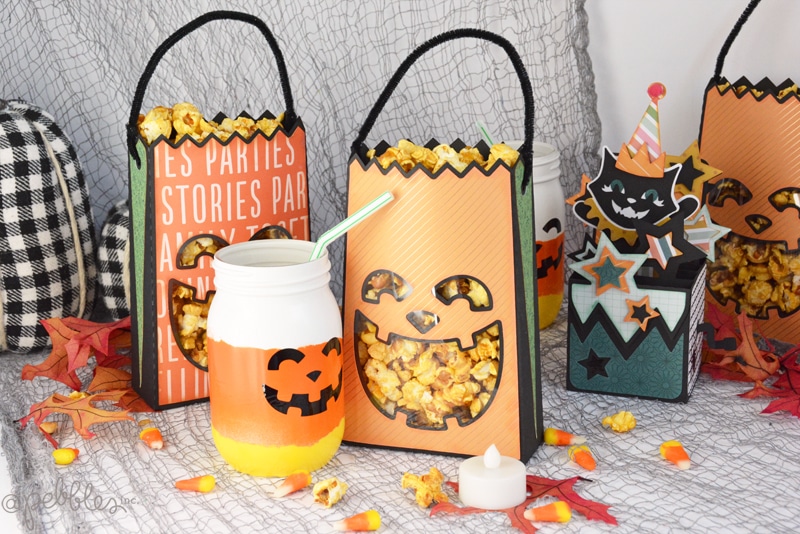 What Projects are YOU Working on?
Let me know in the comments!
xoxo