Spooky Halloween Decor and Mantel. Add some spooky charm to your home with these easy Halloween ideas, signs, banner and decor!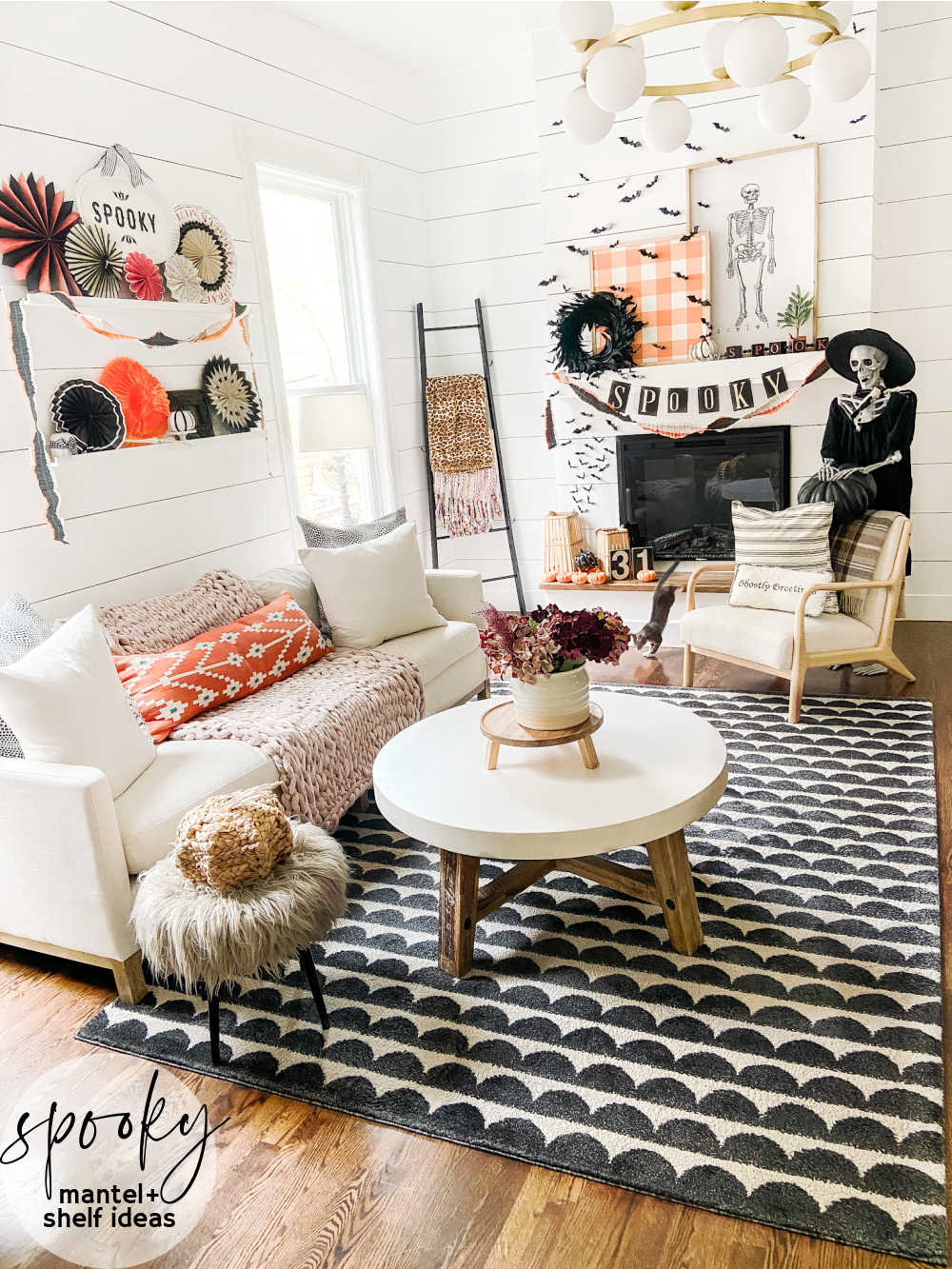 Spooky Halloween Decor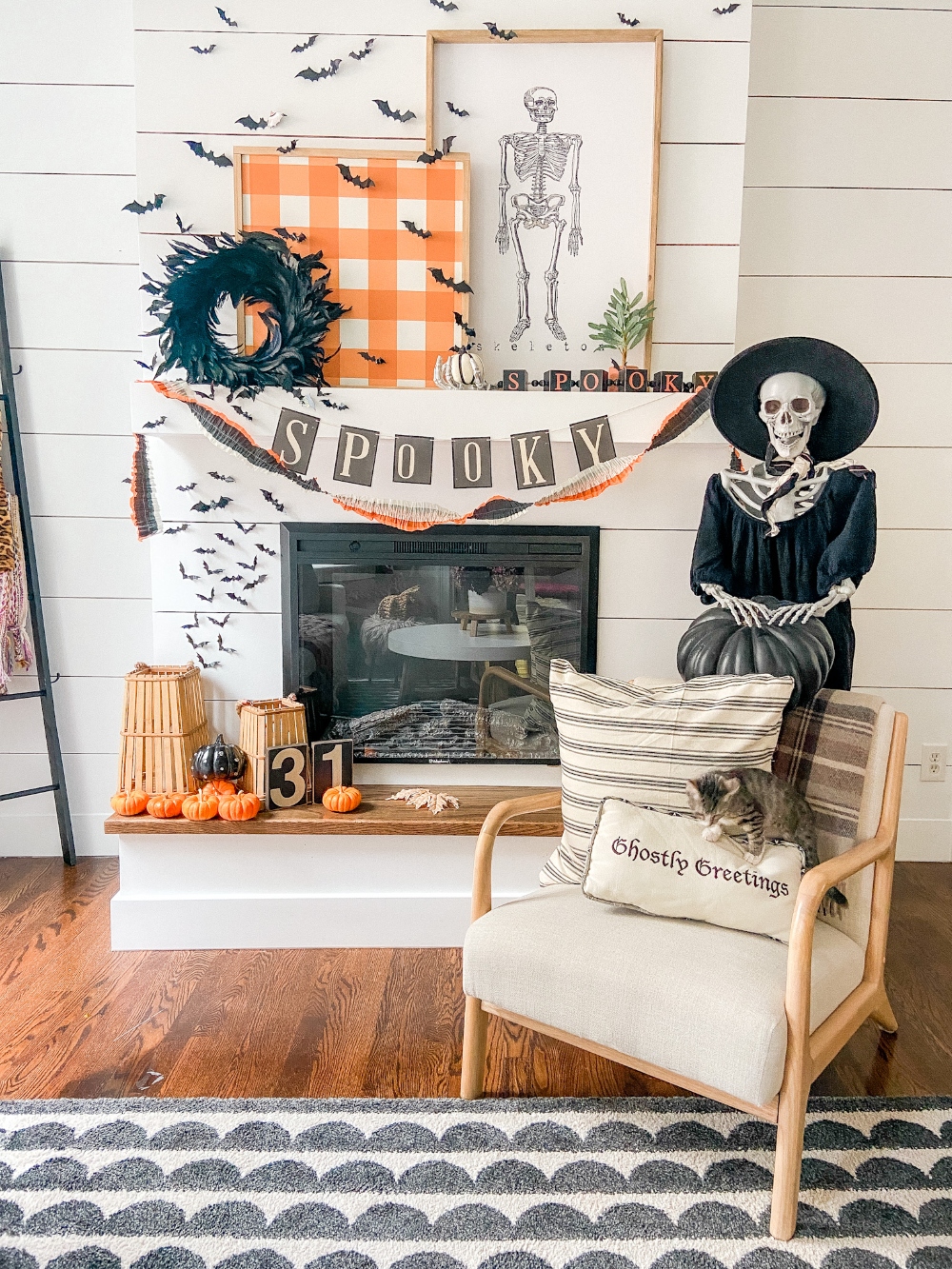 Do you love Halloween? My mom hates it but I've always loved it! I love cute Halloween, not gory or anything like that. This year as I was going through my Halloween decor I found a few "spooky" things and decided to use "spooky" as a cute Halloween theme.
Spooktacular Halloween Ideas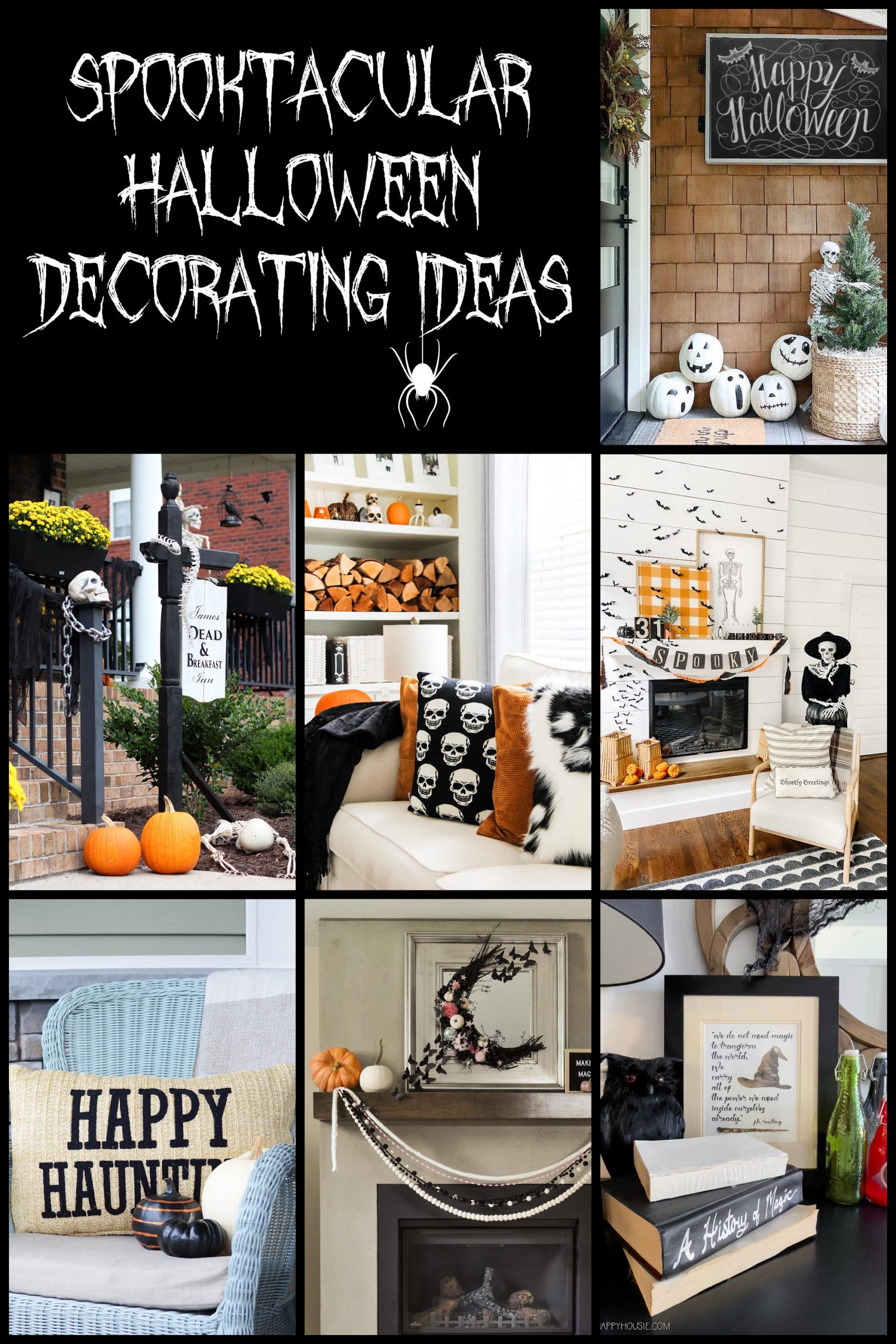 Today I am joining some friends who are sharing spooky fun Halloween ideas. Scroll down to see the ideas and pop over to grab the tutorial!
Easy Ways to Decorate a Spooky Mantel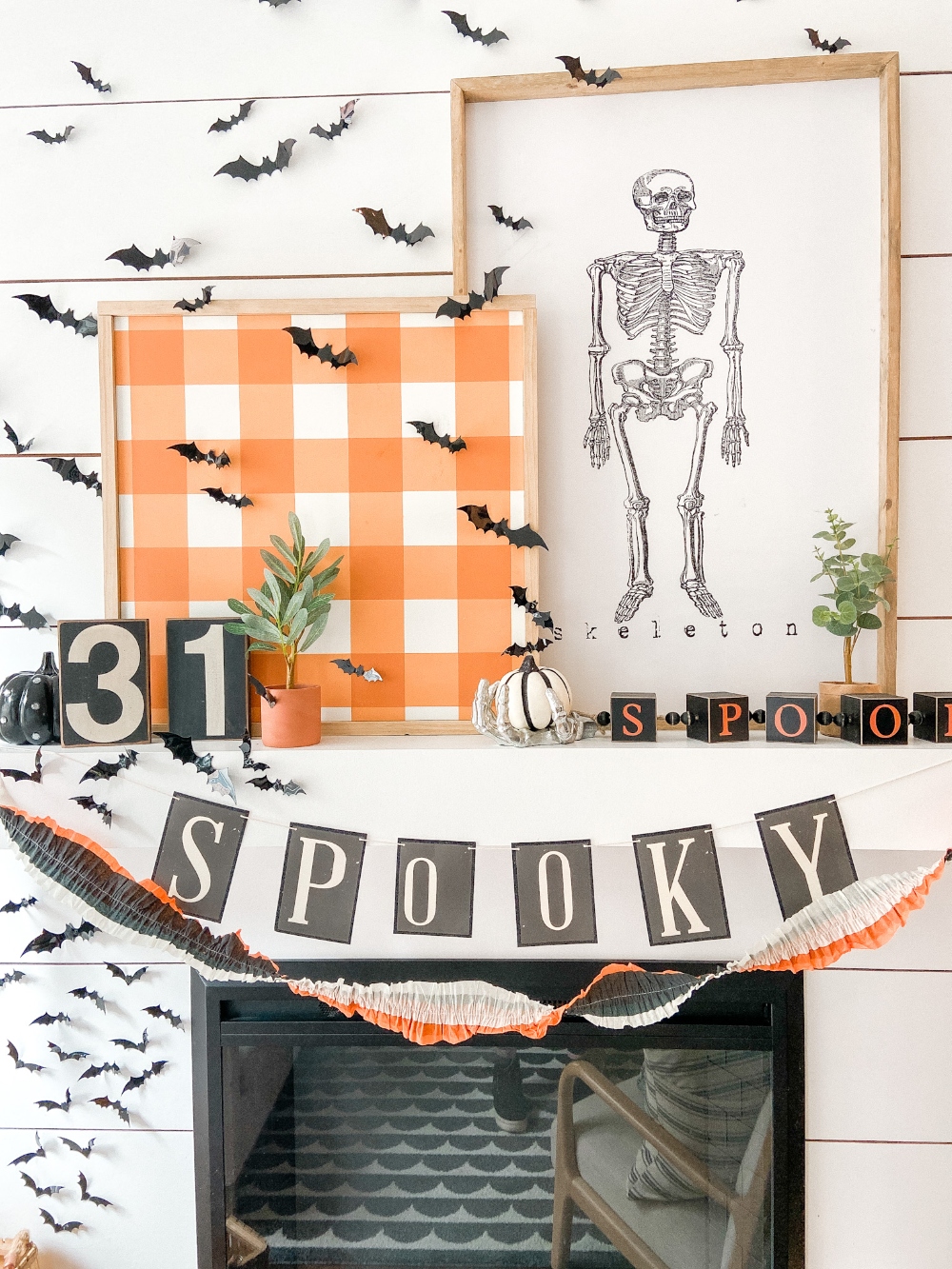 Add Spooky Signs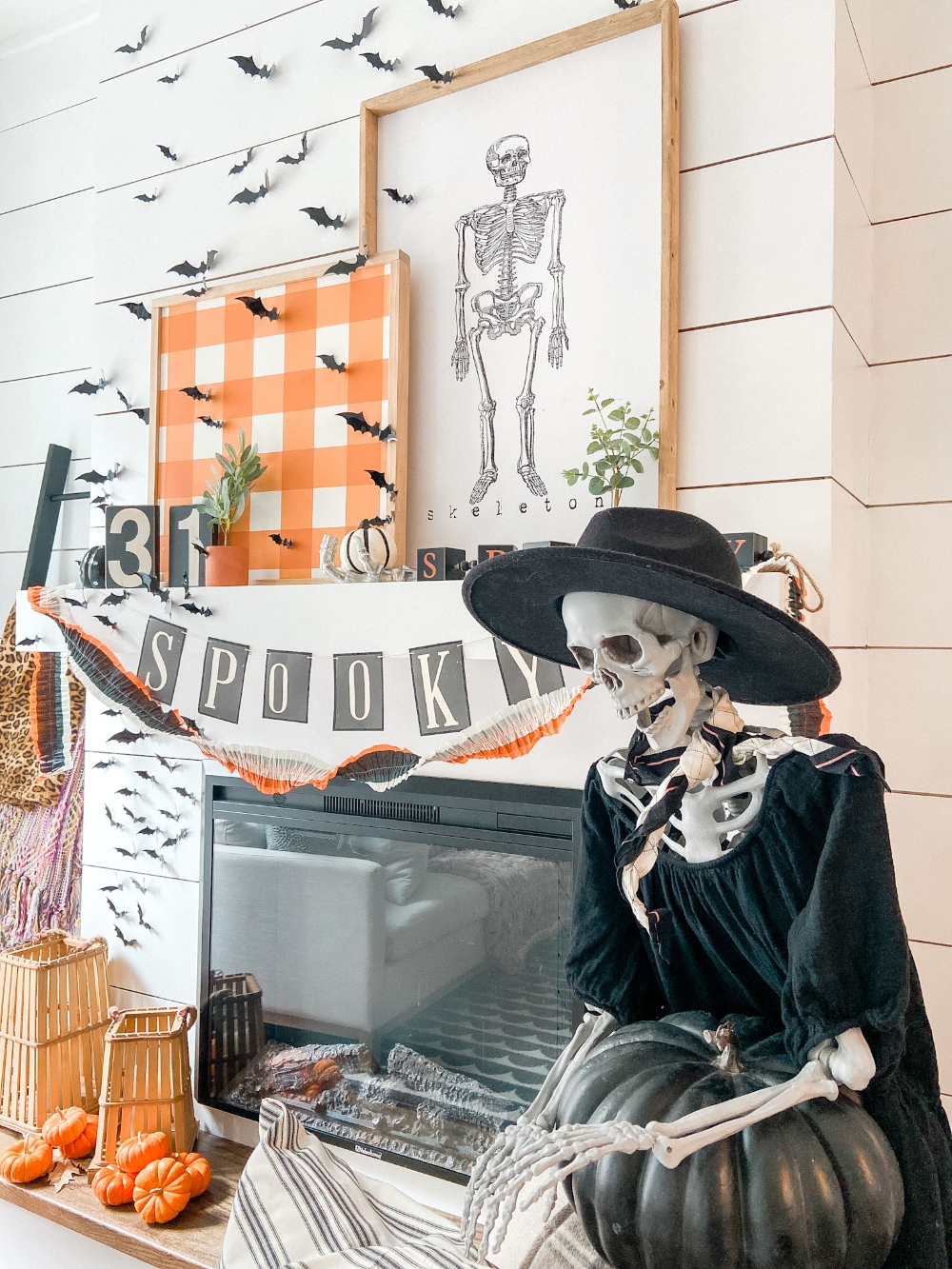 Matilda is back! She really wanted to add a little skeleton flair to the spooky mantel. We added a skeleton sign and a skeleton hand to go without spooky theme.
Spooky Banner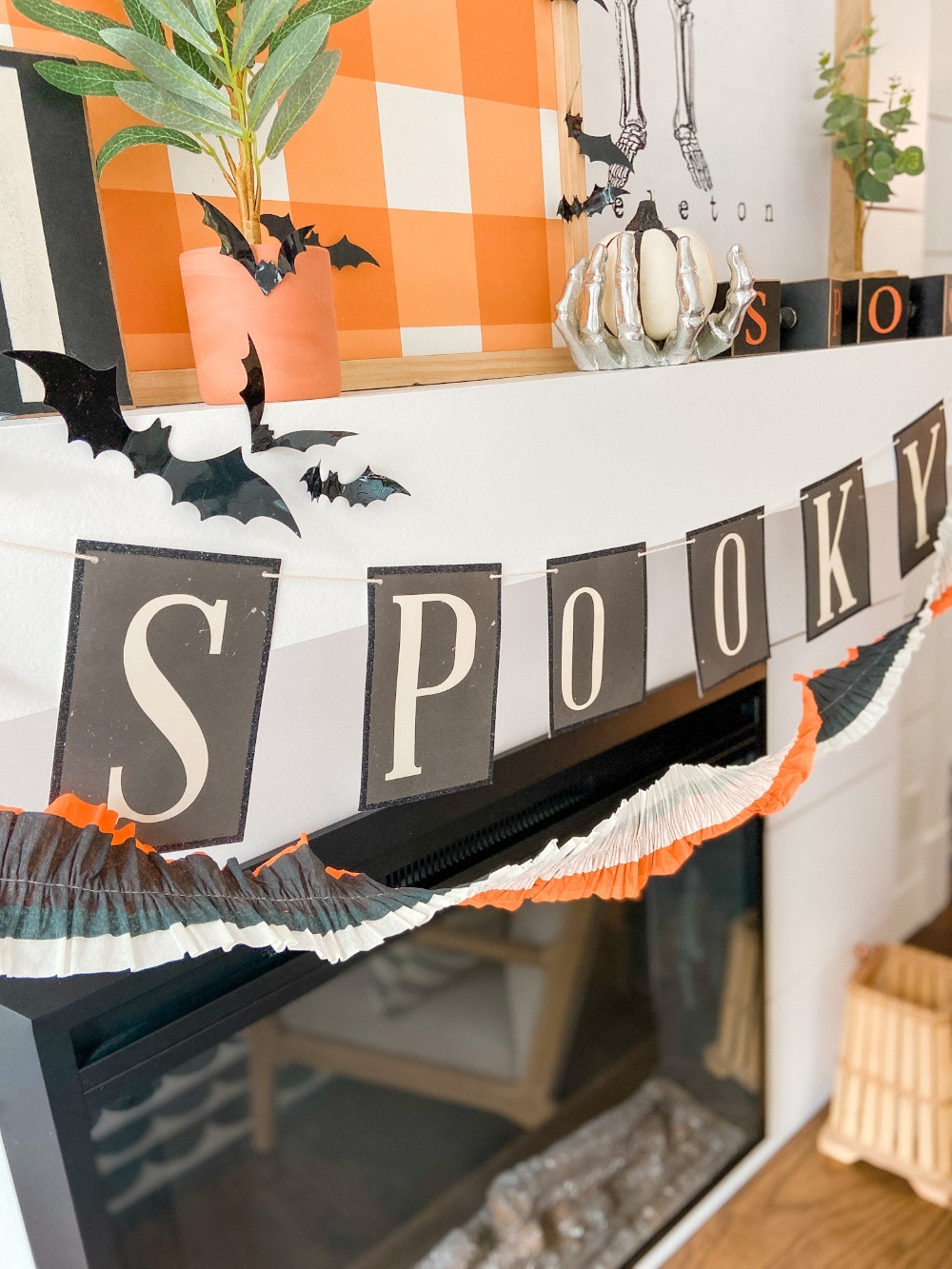 This spooky banner is from My Minds Eye. I draped it across the mantel and it cements the spooky theme!
Spooky Wreath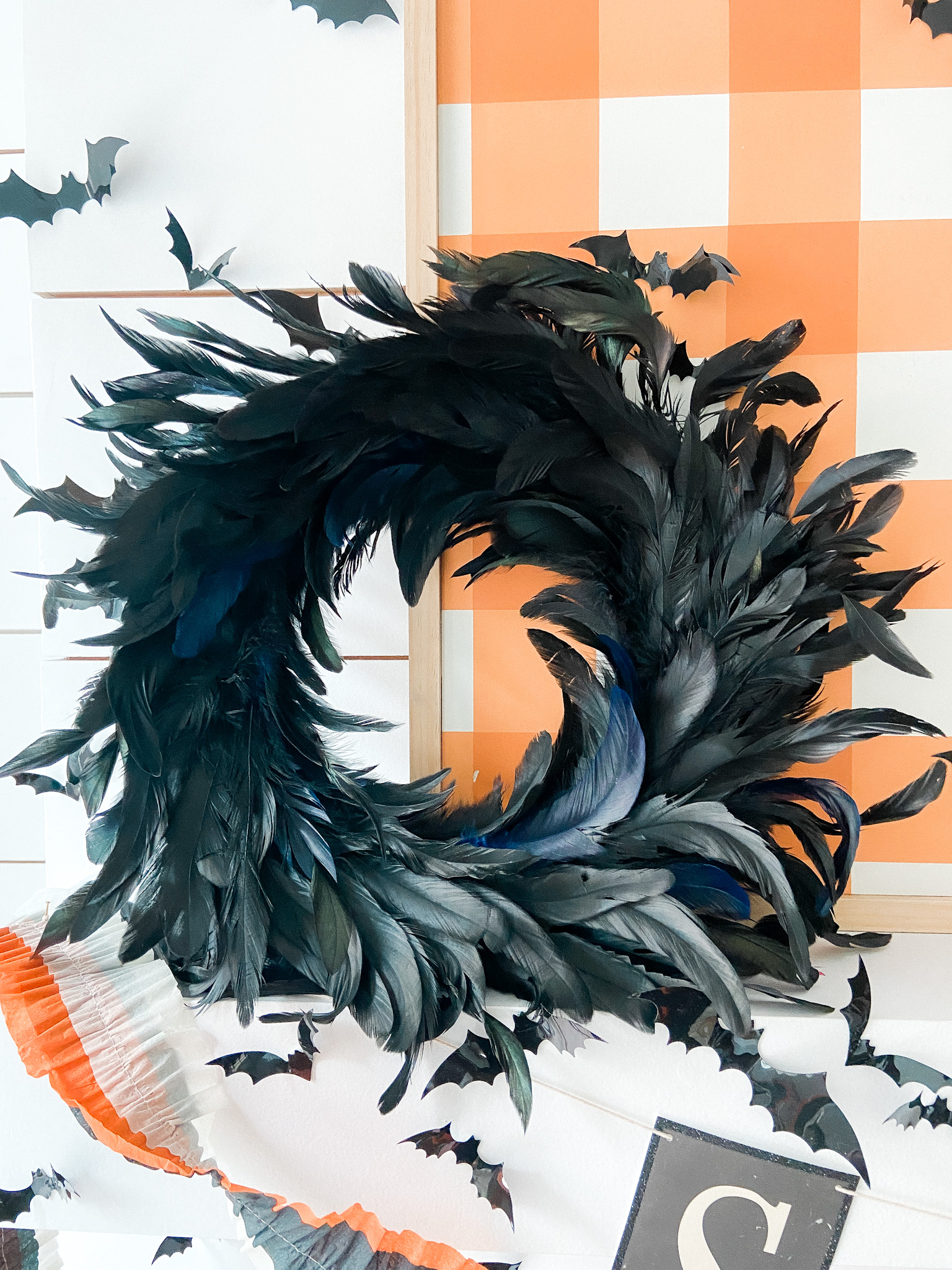 Black feather wreath is a find from HomeGoods this week and I am in love!! It certainly has a spooky element but also it is just so beautiful and eye-catching. I added it to the side of the mantel.
Spooky Blocks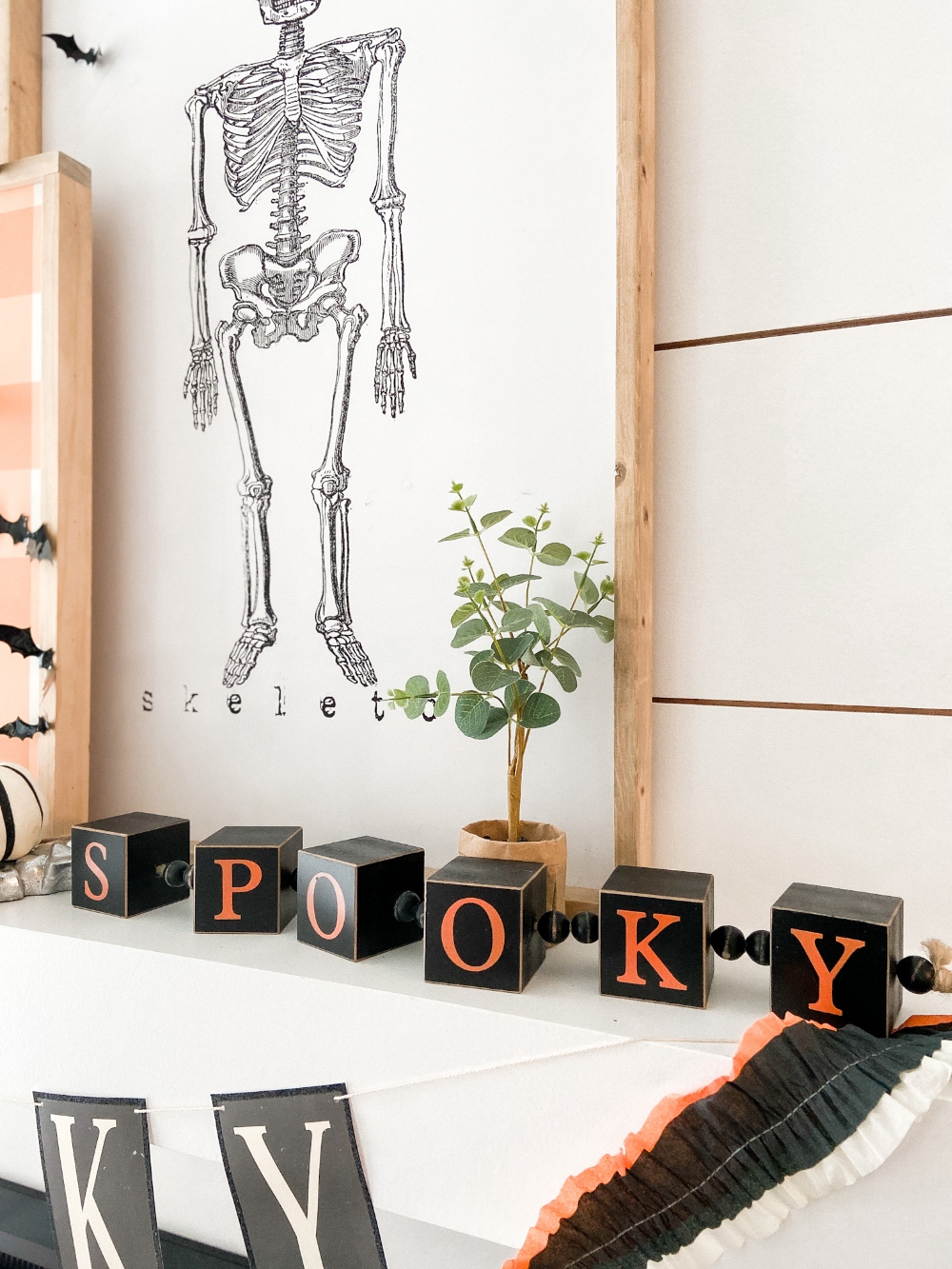 These spooky blocks echo the spooky theme on the banner. I found them a couple of years ago at JCPenny. I will compile a source list at the bottom of the post of things I used or substitutions if the exact items aren't available.
Spooky Bats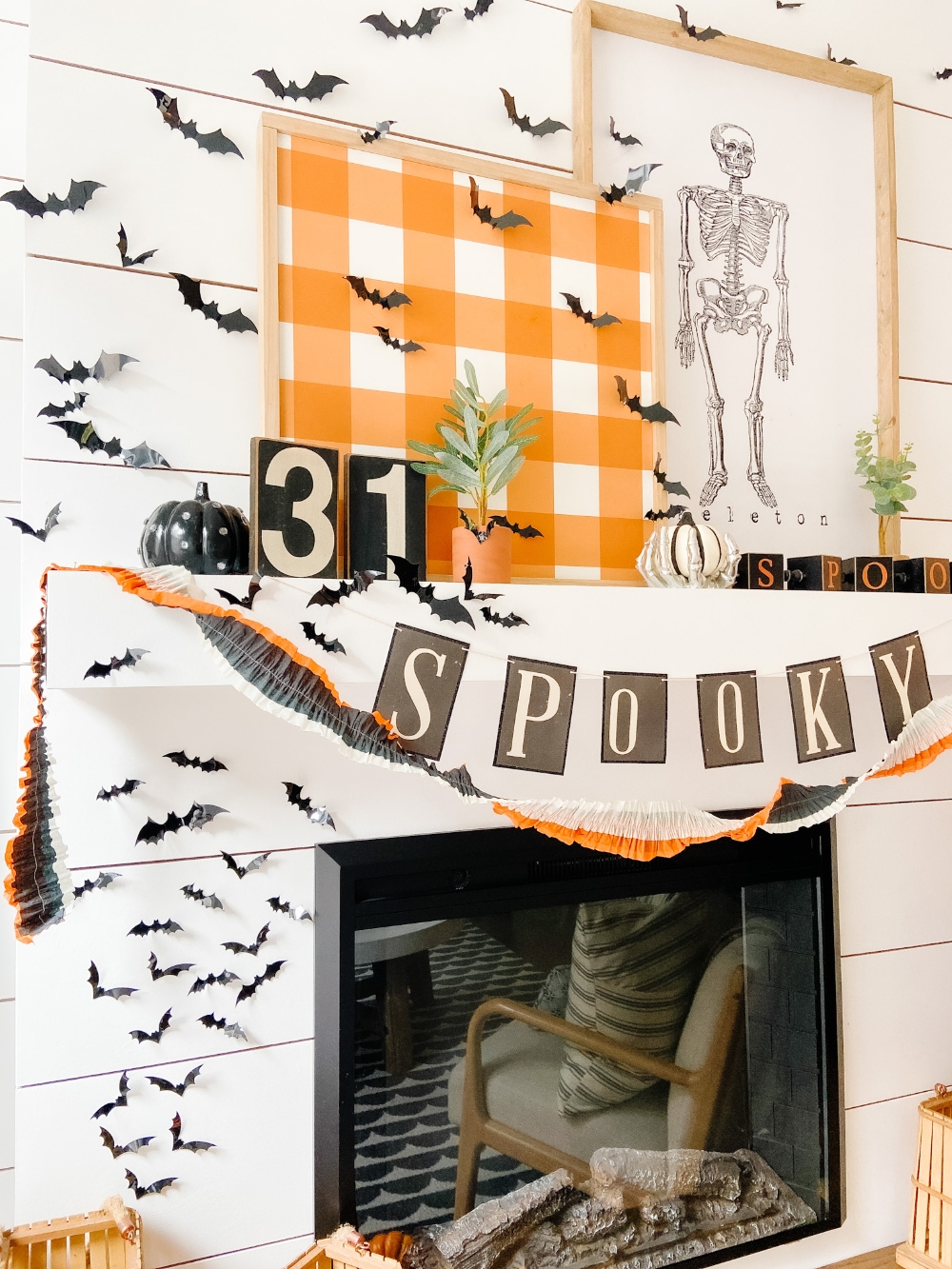 I love using these PVC bats. I think that about 180 bats were in the package I bought for under $10. Using these plastic bats gives ANY room in your home a spooky vibe!
Pumpkins and Sign on the Hearth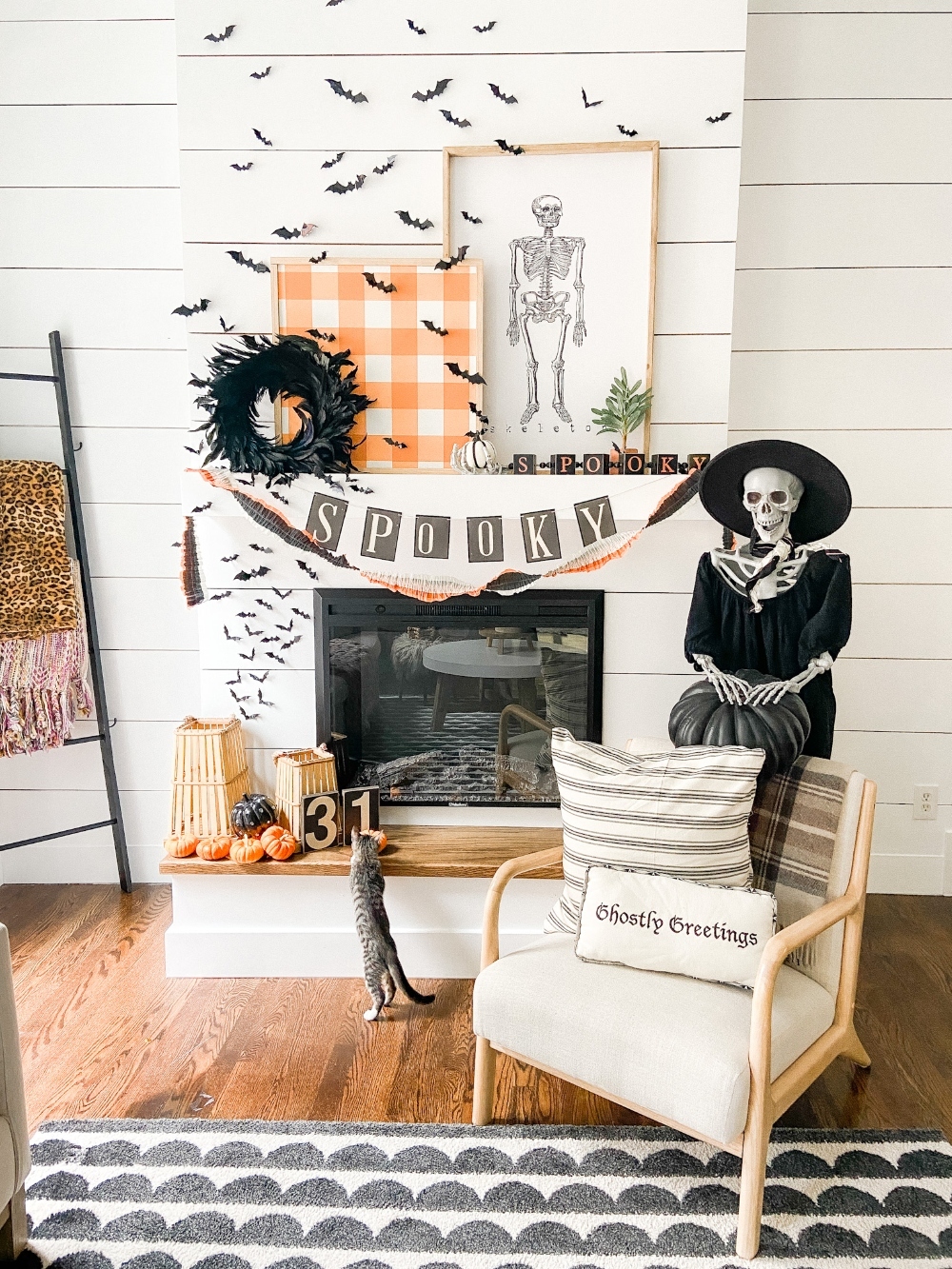 I added a couple of lanterns, small pumpkins and a 1 and 3 sign that I have had for about 10 years.
Add Spooky Flair to Shelves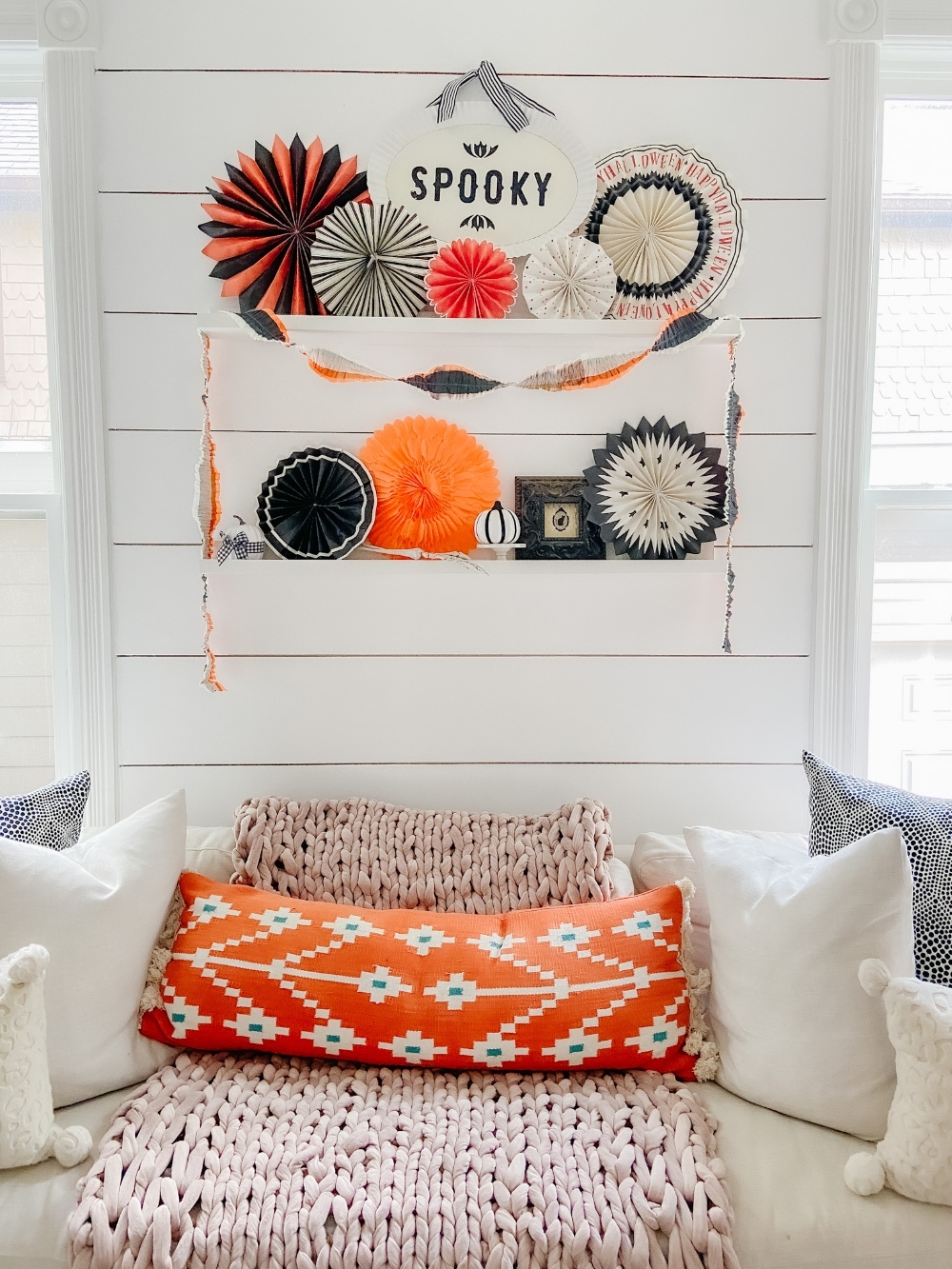 I also decorated the shelves over our couch with some spooky elements. So if you don't have a fireplace, you can take these ideas and spookify a shelf in your home!
Spooky Signs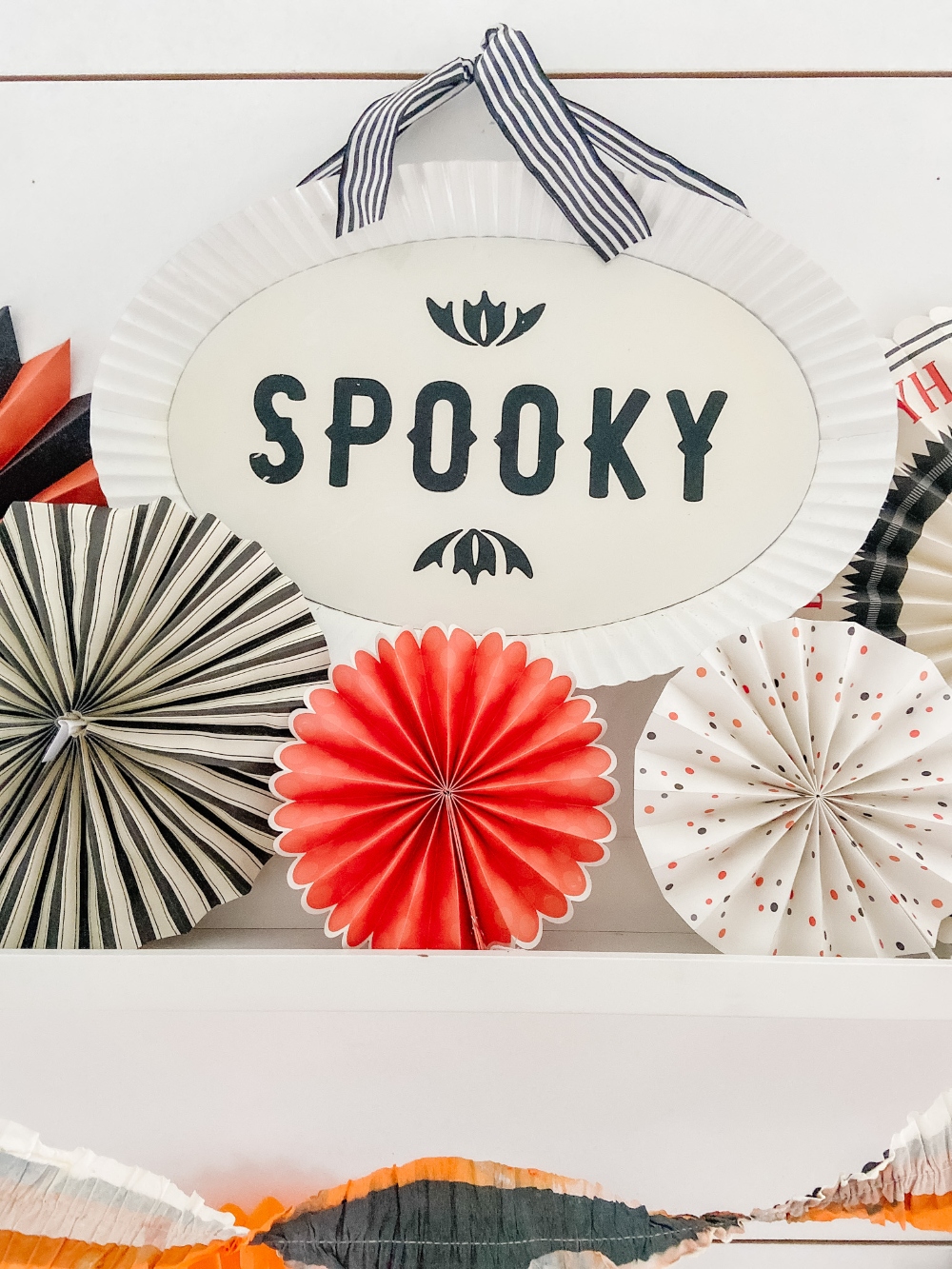 I also found this cute enamel "spooky" sign. Last year I hung it on my front door. This year I hung it above the top shelf.
Spooky Paper Medallions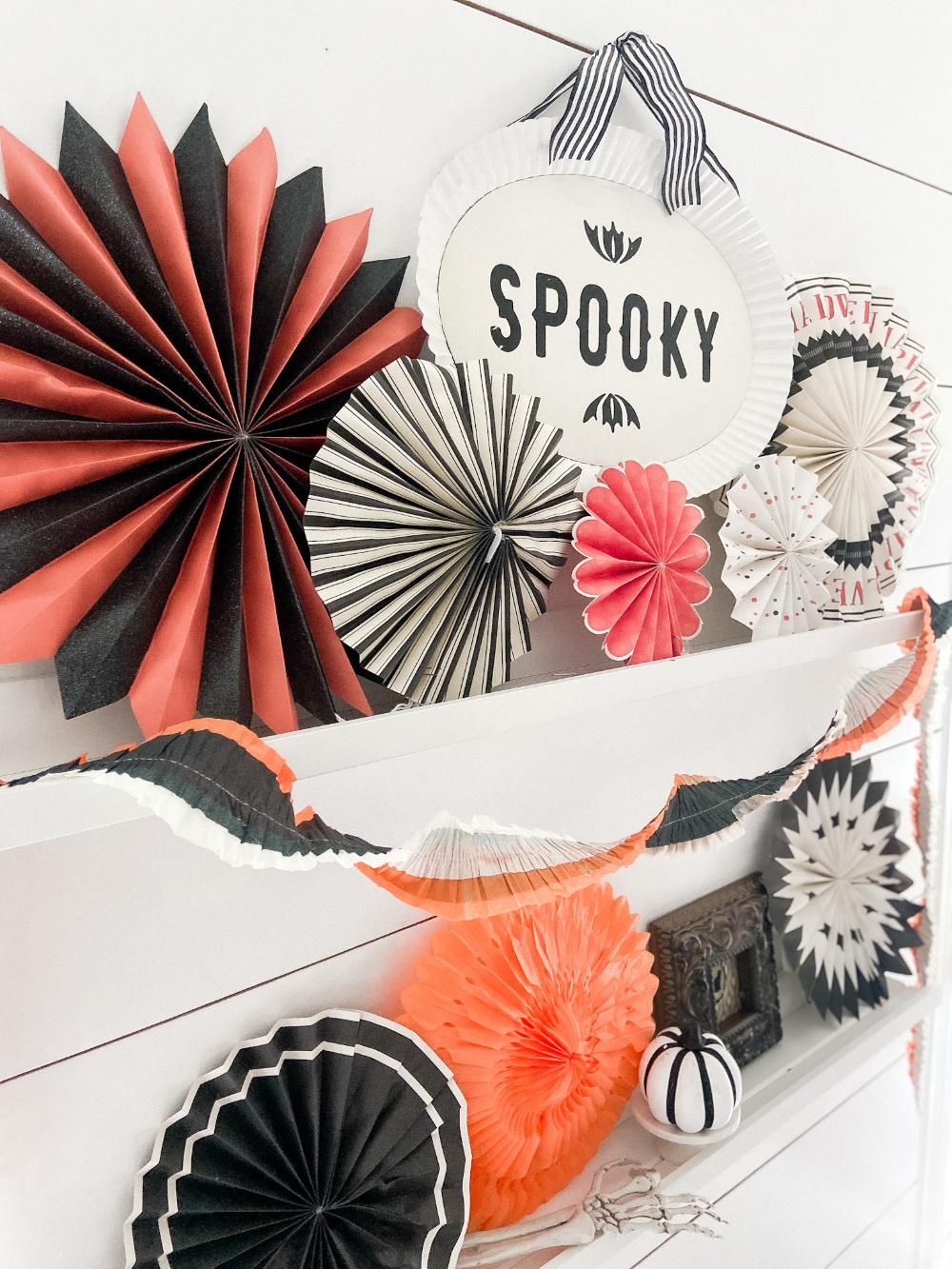 Paper medallions are an inexpensive way to add Halloween cheer to your home inexpensively. I placed the medallions around the spooky sign and shelves. I filled in empty space with a small spooky black cat frame and a pumpkin.
Add a Spooky Banner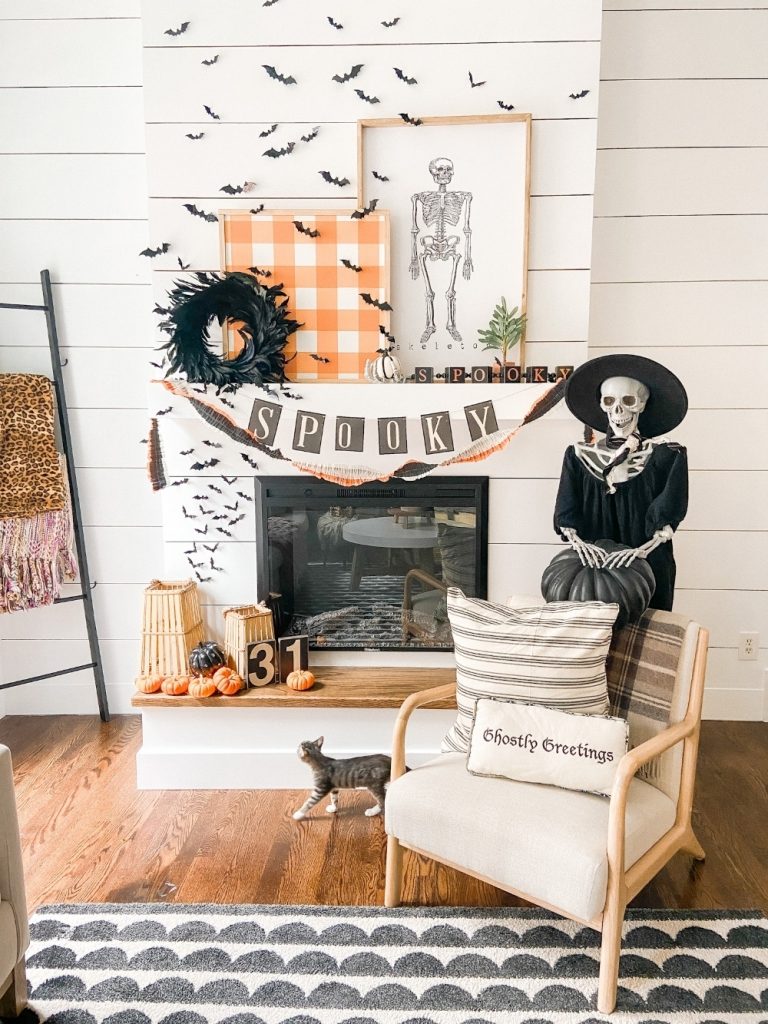 I tied the two spaces together with a spooky banner. These striped banners are also from My Minds Eye and the paper materials mean that they are eye-catching but also inexpensive.
Spooky Pillows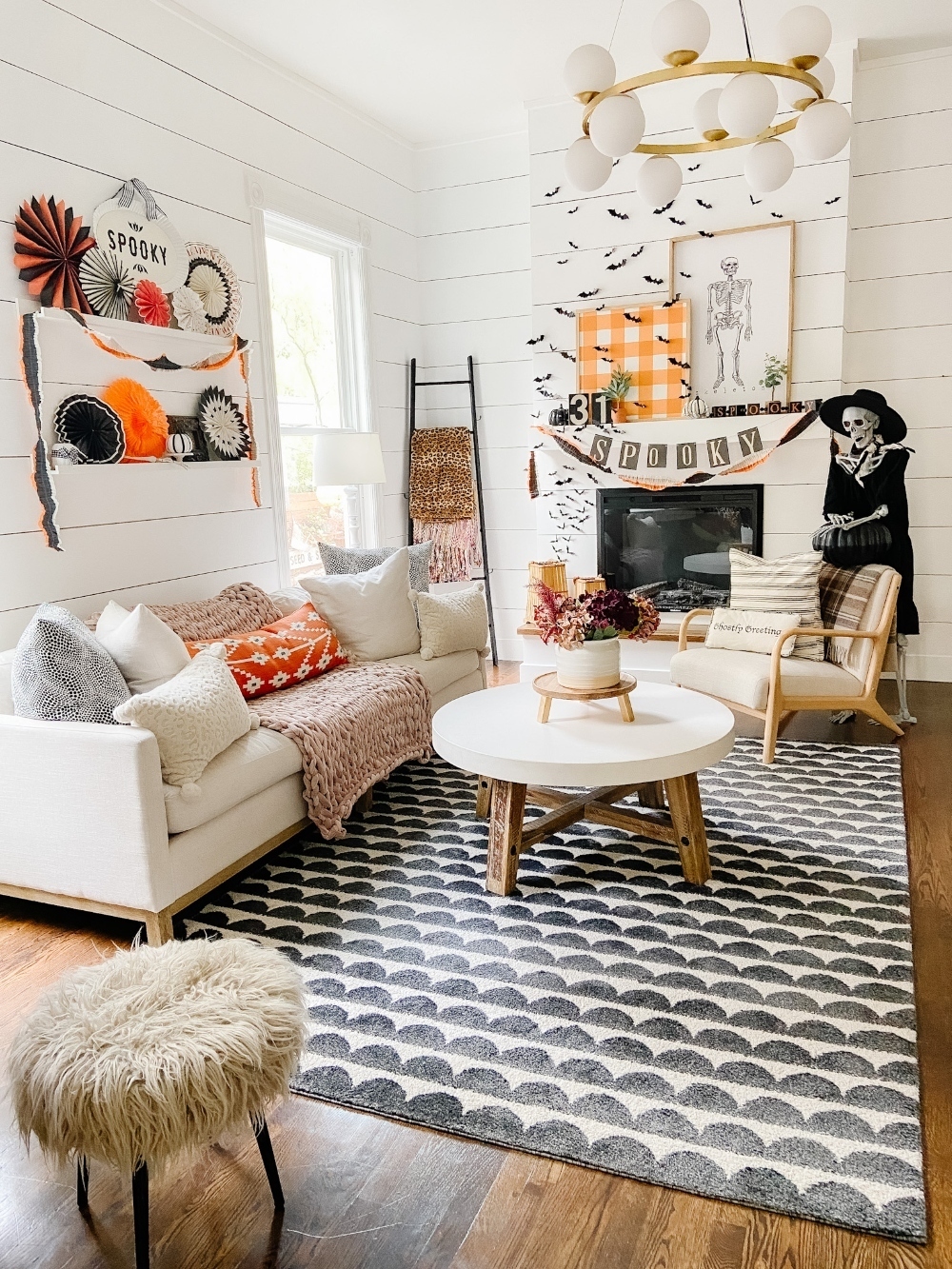 I also found a spooky pillows. My long lumbar pillow that is orange adds a little Halloween boho vibes to the couch!
More Halloween Decor Ideas

Today I'm joining some of my talented blogging friends for the Fall Seasonal Simplicity Series: Halloween Decor Ideas! Be sure to check out all of the fun ideas by visiting these posts. All the links are just below the images.
Harry Potter Themed Halloween Decor Ideas at The Happy Housie
Outdoor Halloween Decor Tour at Confessions of a Serial DIYer
How to Decorate Your House for Halloween at My Sweet Savannah
Spooky Halloween Decor & Mantel at Tatertots and Jello
Halloween Home Tour at A Pretty Life
Halloween Mantel Decor at Life is a Party
Halloween Decor Ideas at A Pop of Pretty
More Halloween Mantels
Here are a few other mantel's I've shared over the years!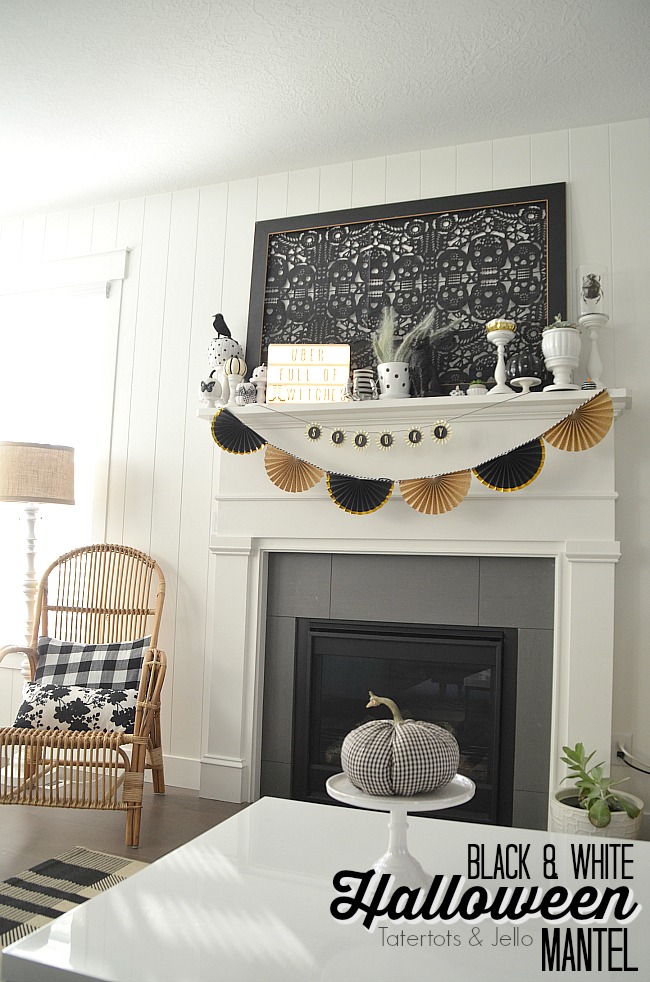 This was a fun one to put together. I took a large frame and added some laser-cut skull fabric. It was a fun mantel to create!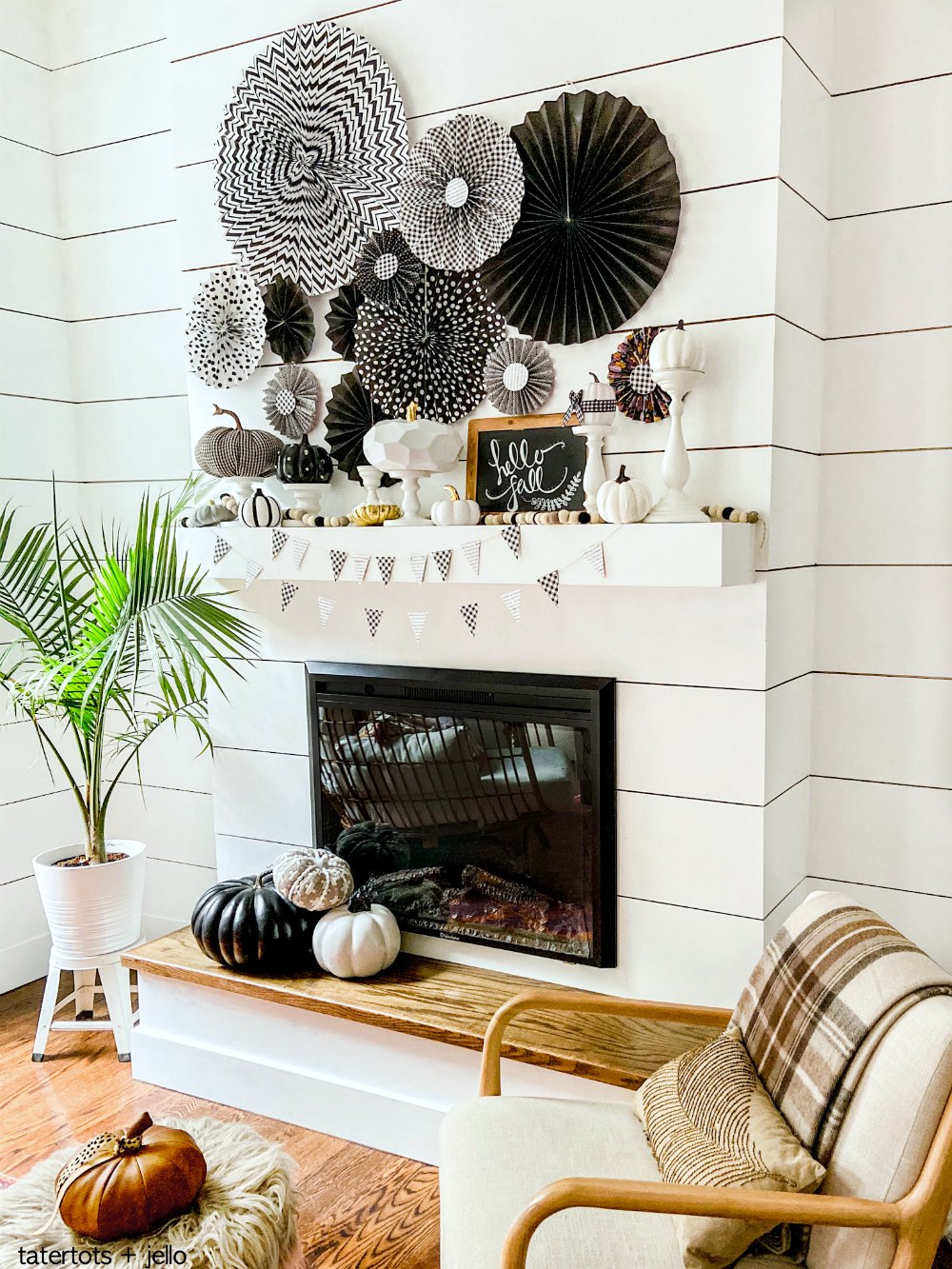 This is another example of using paper medallions to create a fun mantel. Super easy to do!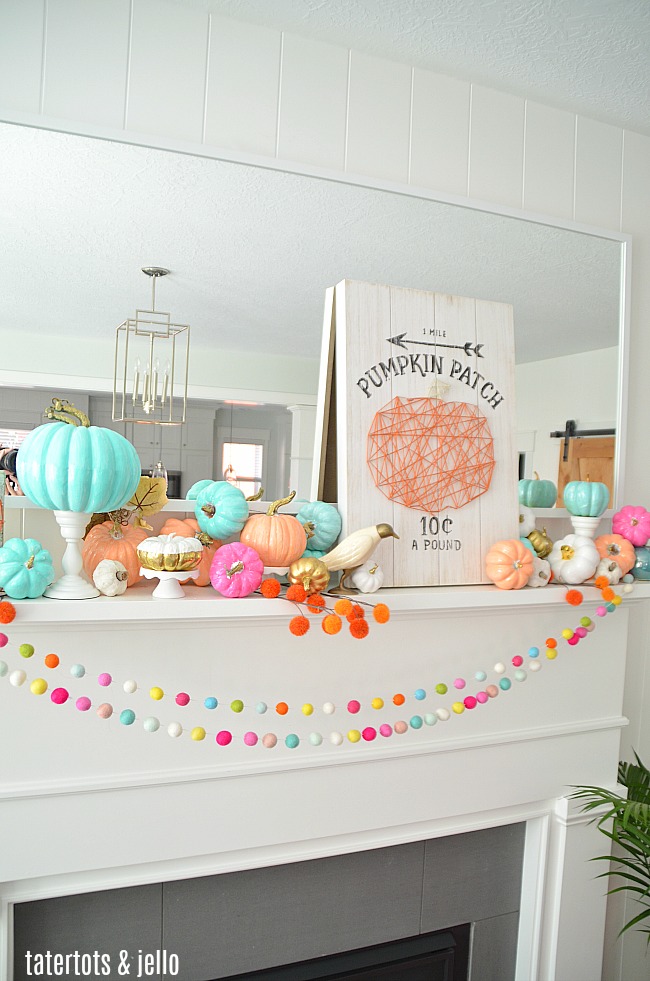 This was one of my favorite mantels. I loved using non-traditional colors for a happy halloween mantel!
Sources:
What Projects are You Working on?
xoxo