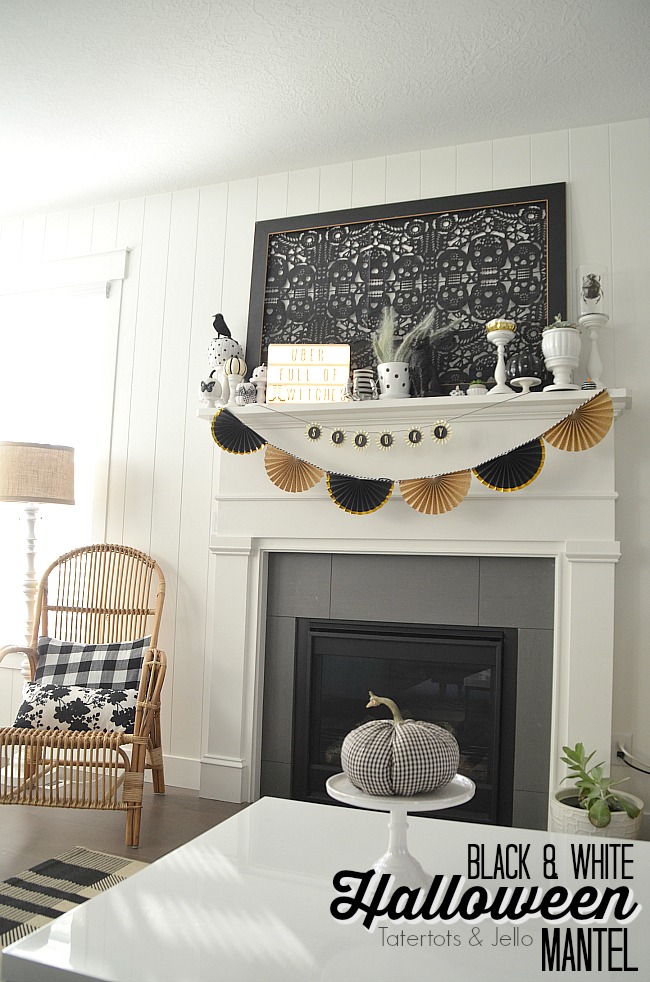 ---
Black and White Neutral Halloween Mantel Decorating Ideas
---
Black and white neutral Halloween mantel decorating Ideas. I love black and white – especially for Halloween. Black and white complements almost any color palette. I've been decorating for Halloween with black and white for a few years so I had quite a few black and white Halloween items that I loved and I was excited to use them again.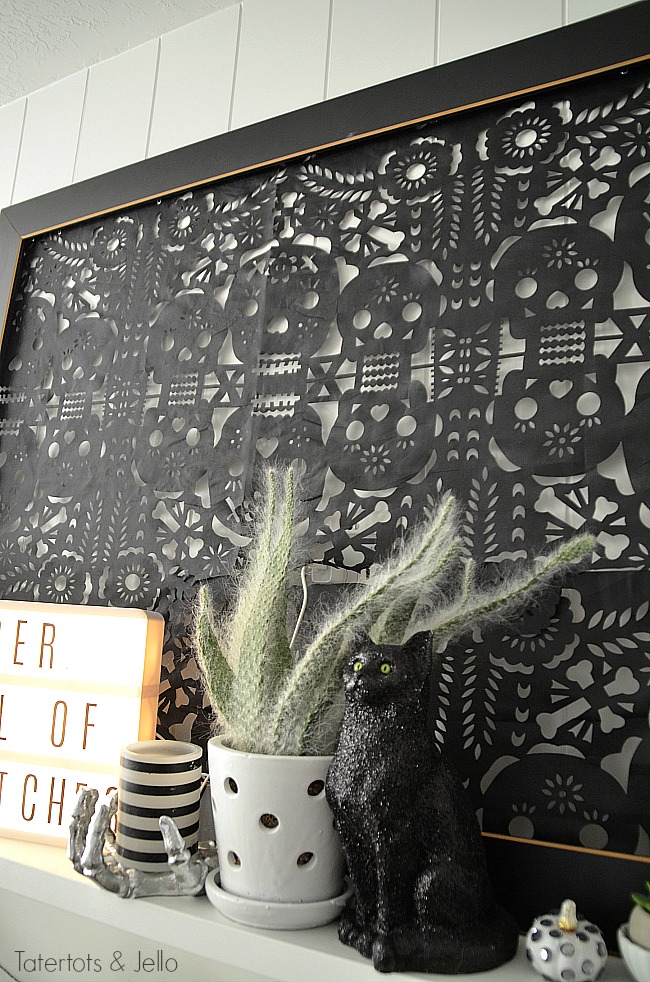 I like to use a big element in the back of my mantel. So when I saw this laser cut skull fabric at JoAnn a few weeks ago I knew I wanted to make something with it. I was originally thinking I would use the fabric as a tablecloth or possibly cover a window with it. But then I thought it would be really cool to take the fabric and frame it. I tried framing it with a smaller frame but it wasn't the right size for my mantel. Then I remembered a bulletin board that I was going to donate. The bulletin board frame turned out to be about the same width as my mantel. I took the metal out of the bulletin board and it was perfect as a frame to showcase the laser cut fabric. All I had to do was flip the frame over and cut the fabric to overlap on the back of the board and then I used a stapler to staple the fabric onto the board.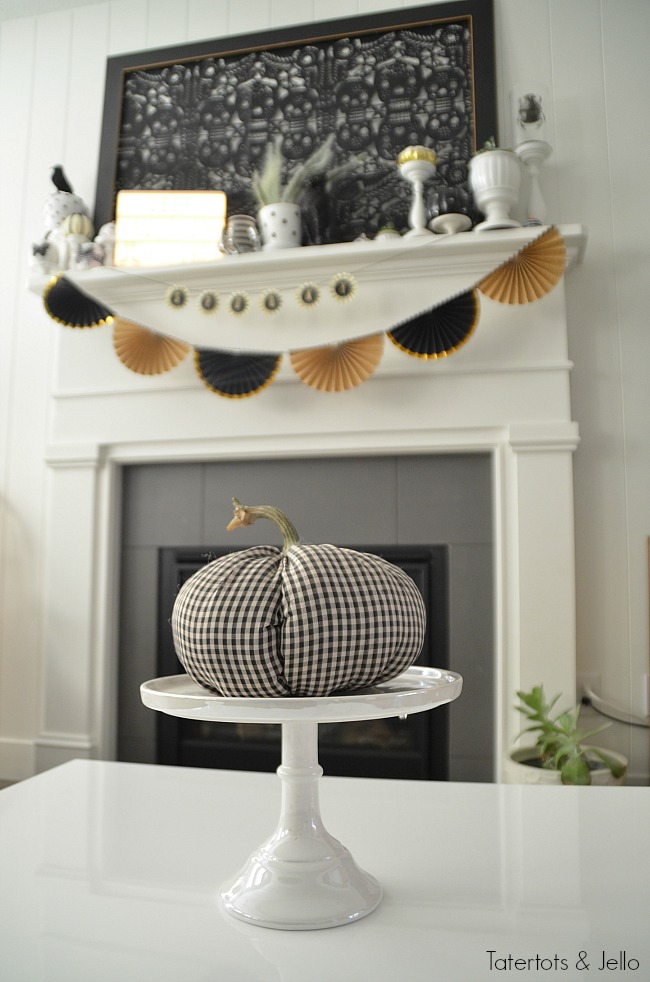 Then I layered my other black and white Halloween items in front of the frame.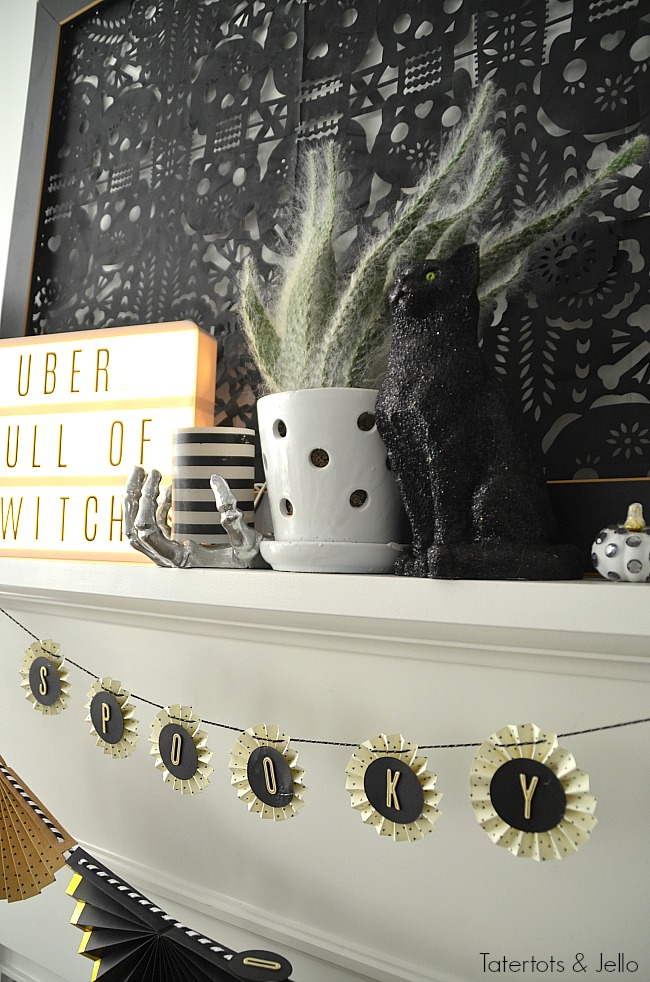 ---
Black and White Neutral Halloween Mantel Decorating Ideas
---
Some other things I love about the mantel are the kind of spooky looking succulent. I love adding a natural element.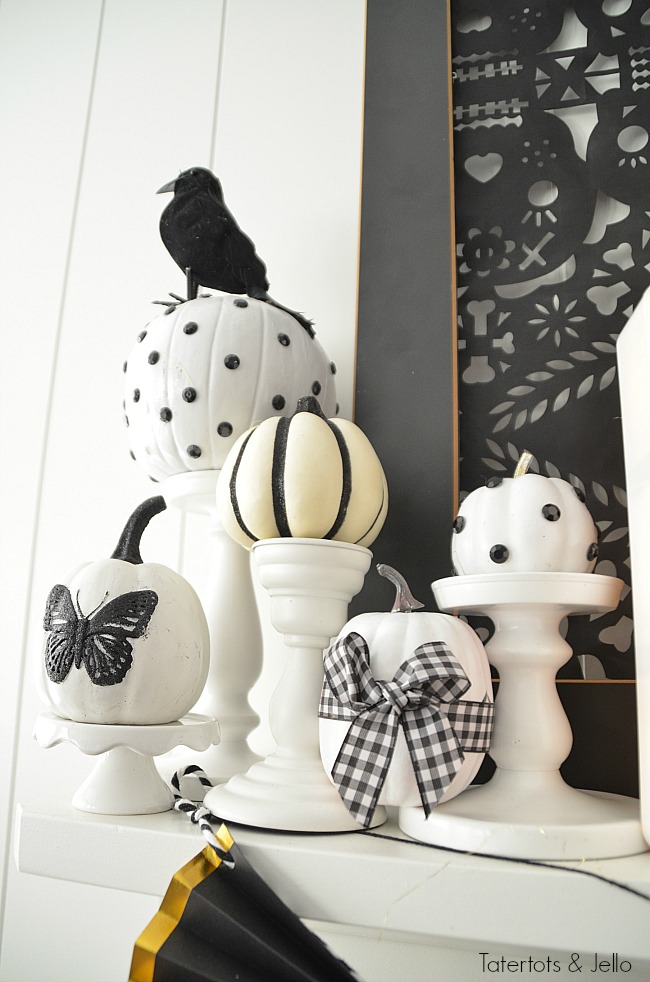 The small pumpkins are dollar store pumpkins that I spray painted white. I added scrapbook beads on them and also wrapped a ribbon around one.
Isn't the lightbox fun? It's Heidi Swapp's line and you can order it from Amazon or Michaels.

I love that you can add any phrase and change it up so easily. My teenagers had a blast making funny sayings with it.

There are so many fun accessories that you can use with it. All kinds of different alphabet styles, emojis, graphics and more. I am so excited to use it throughout the year!
I added a couple little banners to the bottom of the mantel. I spelled out the word SPOOKY but you could make a banner with any Halloween word. Super easy.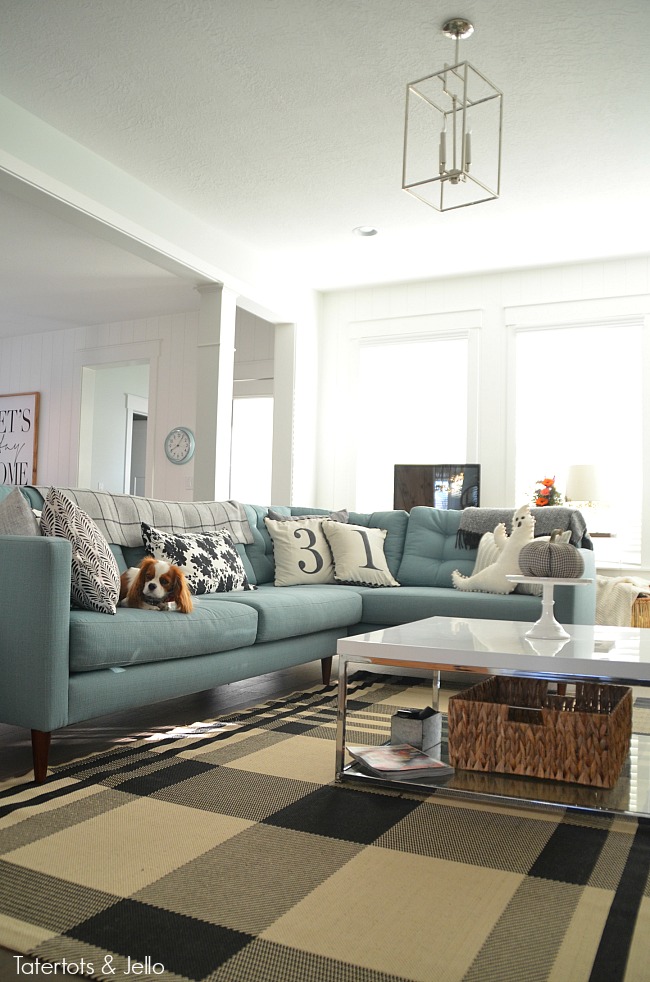 I used cream and gold thickers from my Home+Made line on the banner:

Some other neutral elements that I incorporated into my decor are the 3 and 1 pillows from the Number Pillows I made quite a few years ago. I'm really excited about our little Halloween mantel.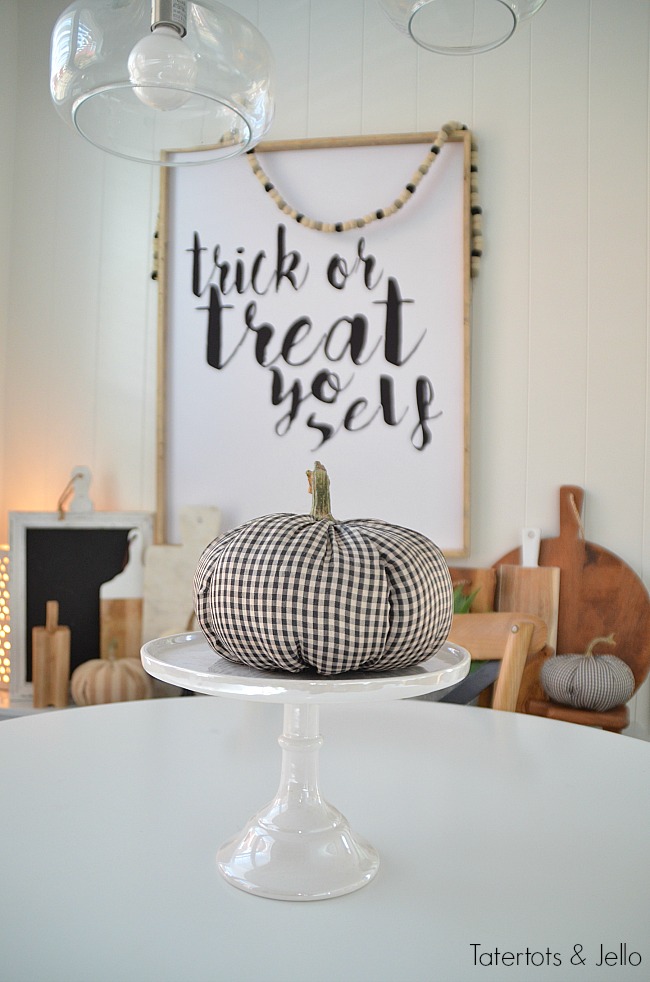 And I love that we can celebrate Halloween in a way that goes with the style of our home. The mantel is in the same room as our eating nook with the Trick or Treat sign and Halloween display and I love the way they go together.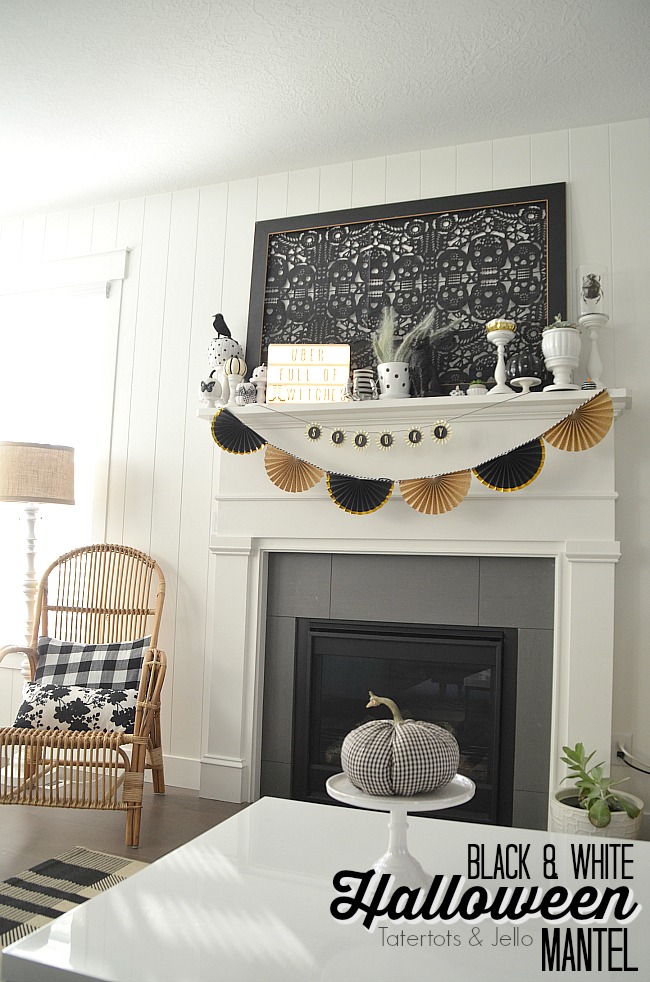 I love making our home a welcoming place for my children. We are loving our new home and neighborhood!
What projects are YOU working on?
Share them with us in the comments!
xoxo