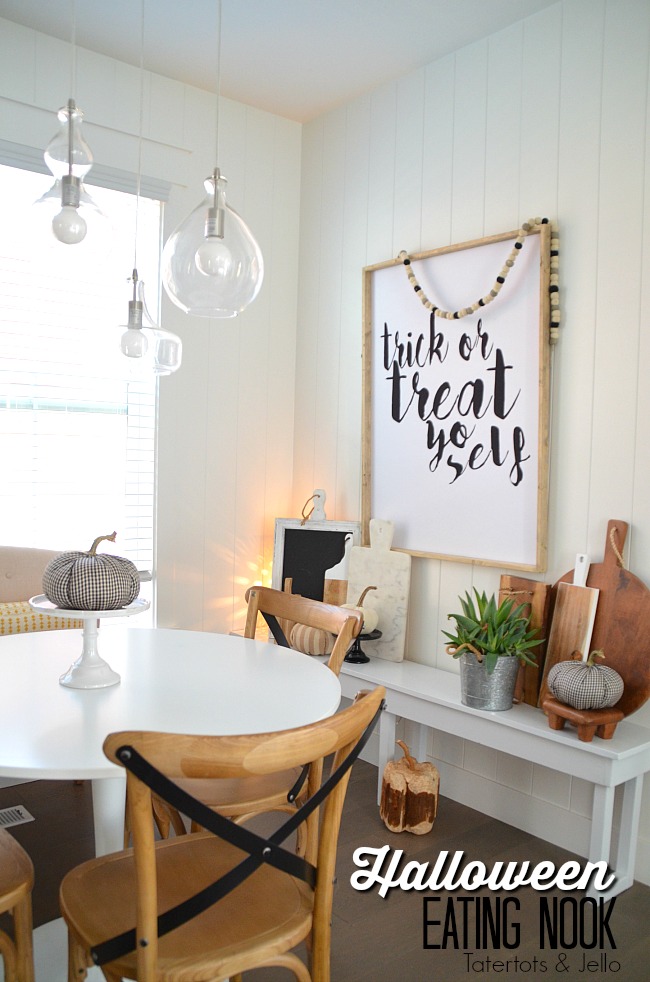 ---
Modern Farmhouse Halloween Decorating
---
Modern Farmhouse Halloween Eating Area. Halloween doesn't have to be orange and purple. Incorporate Halloween into your farmhouse style with these ideas.
I have always loved Halloween. I think it was when I was 7 and I painted my whole body black with poster paint. I loved dressing up and decorating for Halloween. So when September comes around my brain goes into overdrive. But as I've gotten older and especially over the past two years I have found that keeping things simple is the way to go for me. This year as I was thinking about fall and my favorite time of the year I still wanted to decorate for Halloween but in a simple way.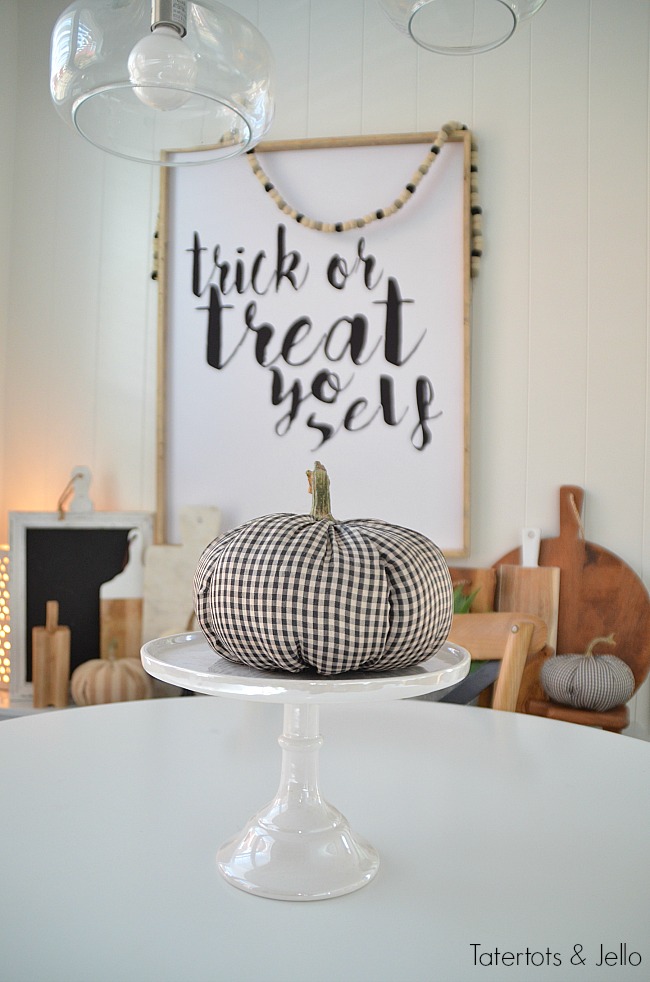 I adore my Let's Stay Home sign from the Sincerely Us girls. I had it in my bedroom at the cottage and I hung it in our little eating area at our new home. So when I saw they have some new Halloween signs with the same look, I fell in love and was thrilled when they brought one over to our new home.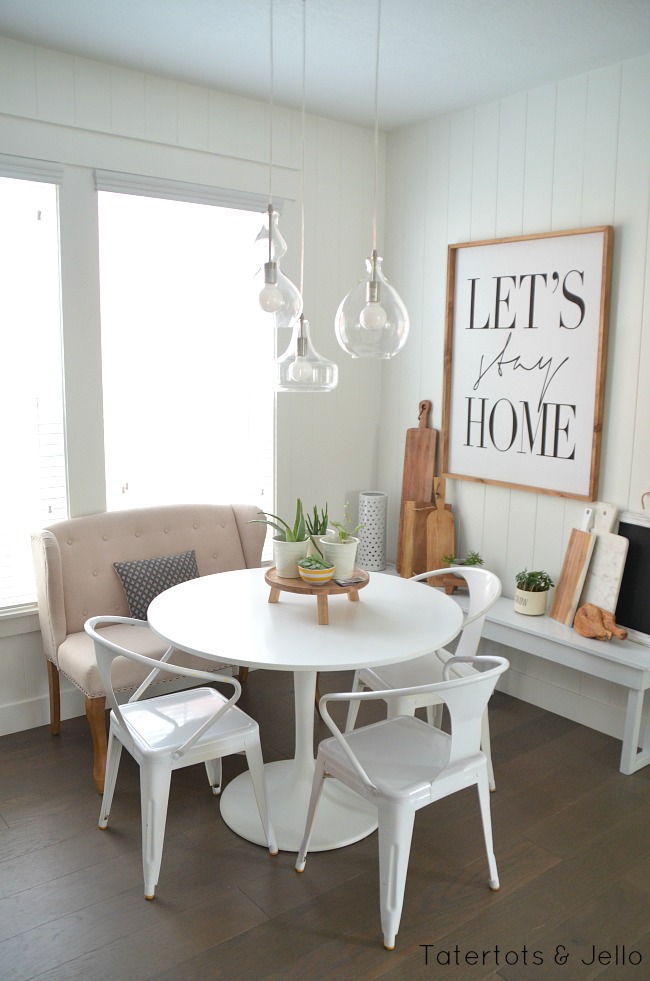 I thought changing out the big sign for the same size sign with a Halloween theme would still fit with the feel of my home but also celebrate Halloween. And it's so easy to do since the signs are the same size. All I had to do was take one off the wall and hang the other one up. I added a simple black, white and grey felted garland I found at Hobby Lobby.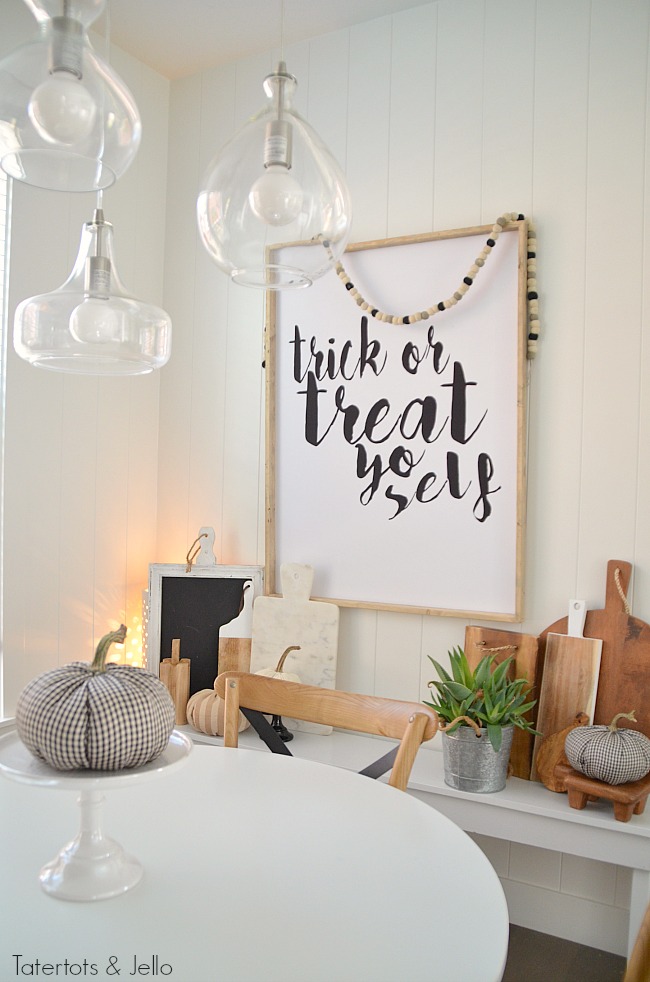 ---
Modern Farmhouse Halloween Decorating
---
I built the bench that is below the sign and it has been the perfect place to display the cutting boards that we use in the kitchen. I simply added some fabric pumpkins that we had in our Halloween boxes and voila – we have a Halloween eating nook. So simple and easy.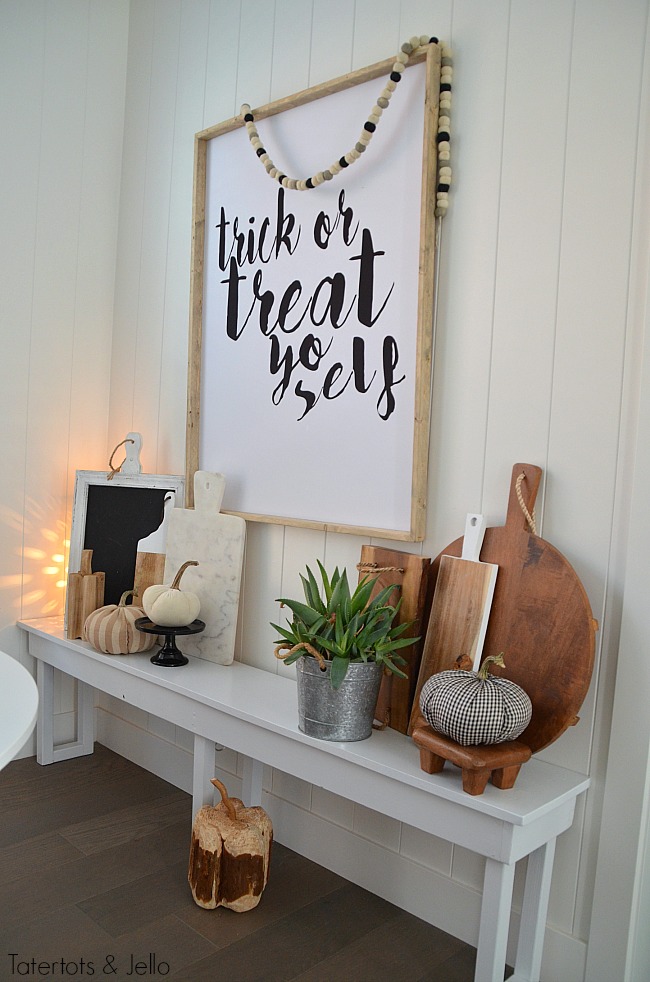 I love the simple look of the Sincerely Us signs. They are perfectly my style.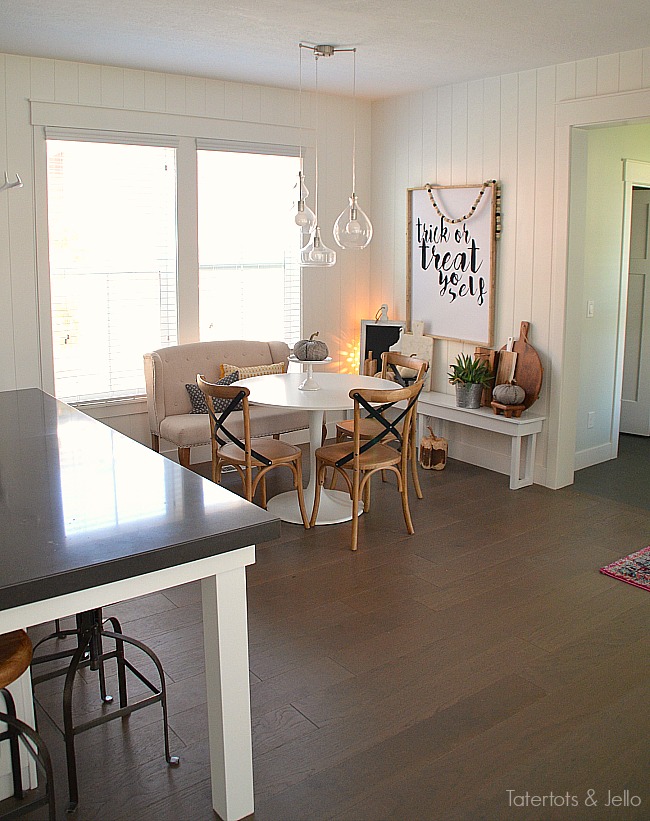 Thanks girls!!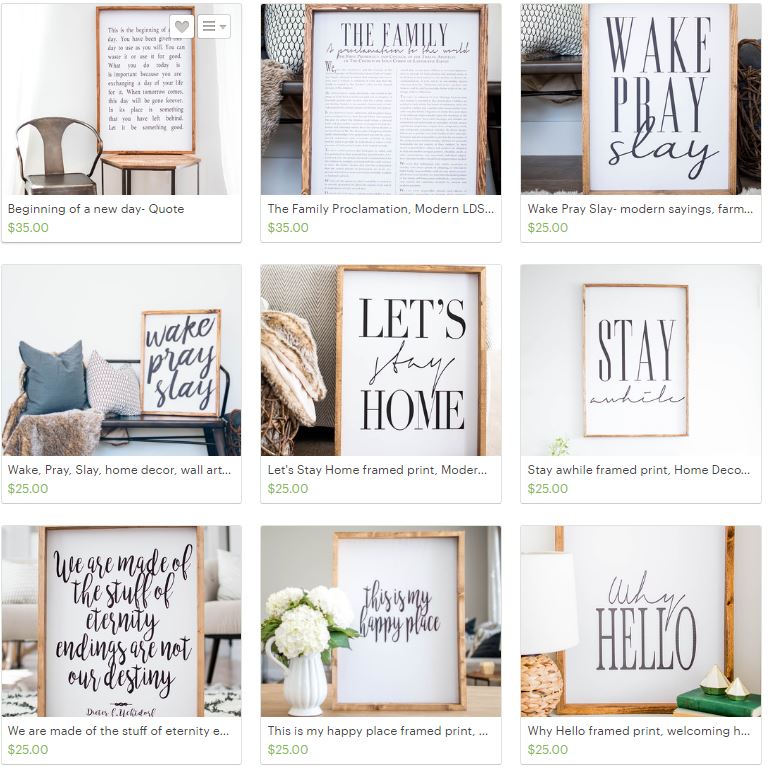 You can check out all of their sweet and simple signs at their Sincerely Us Etsy Shop!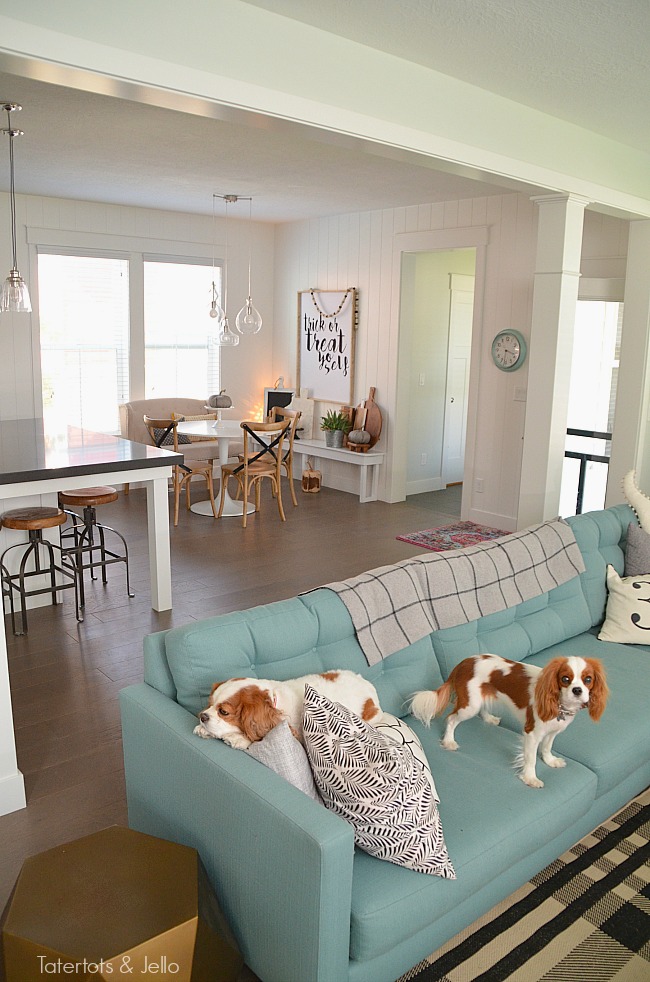 Have you started decorating for Halloween?
Share your ideas with us in the comments.
xoxo