Disco Ball Lighted Halloween Pumpkin Cauldron. Transform your Halloween decor with this dazzling DIY disco ball lighted pumpkin cauldron.
Disco Ball Lighted Halloween Pumpkin Cauldron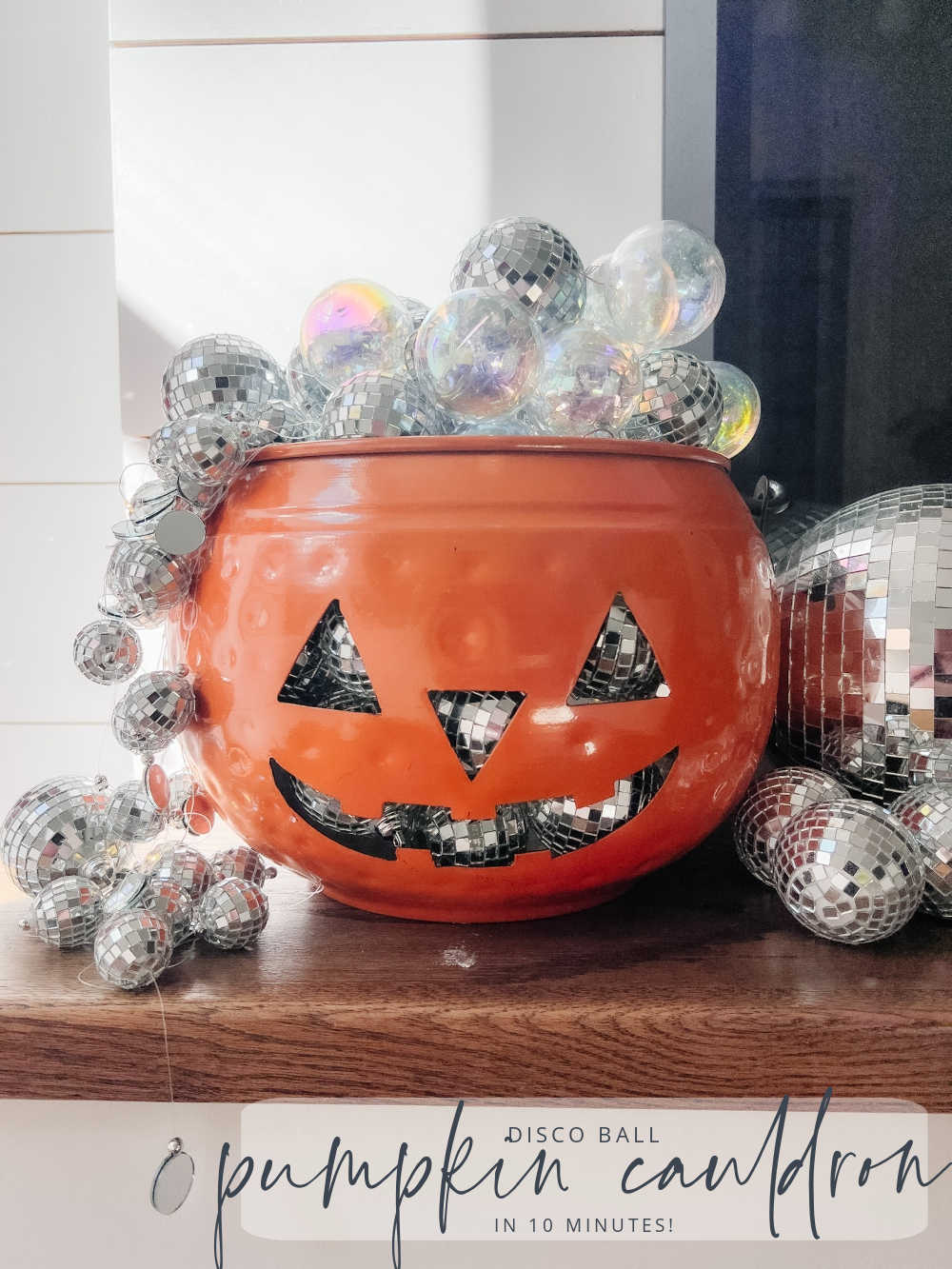 Hey there, disco enthusiasts and Halloween lovers! If you're like me and have a soft spot for the shimmering allure of disco balls, you're in for a treat—literally! Today, I'm going to guide you through a quick and easy DIY project that combines the spookiness of Halloween with the glitzy charm of disco balls. Buckle up for the ride as we create a dazzling Illuminated Disco Ball Pumpkin Cauldron in less than 10 minutes!
Disco Ball Cauldron Supplies:
Directions to Make a Disco Ball Cauldron: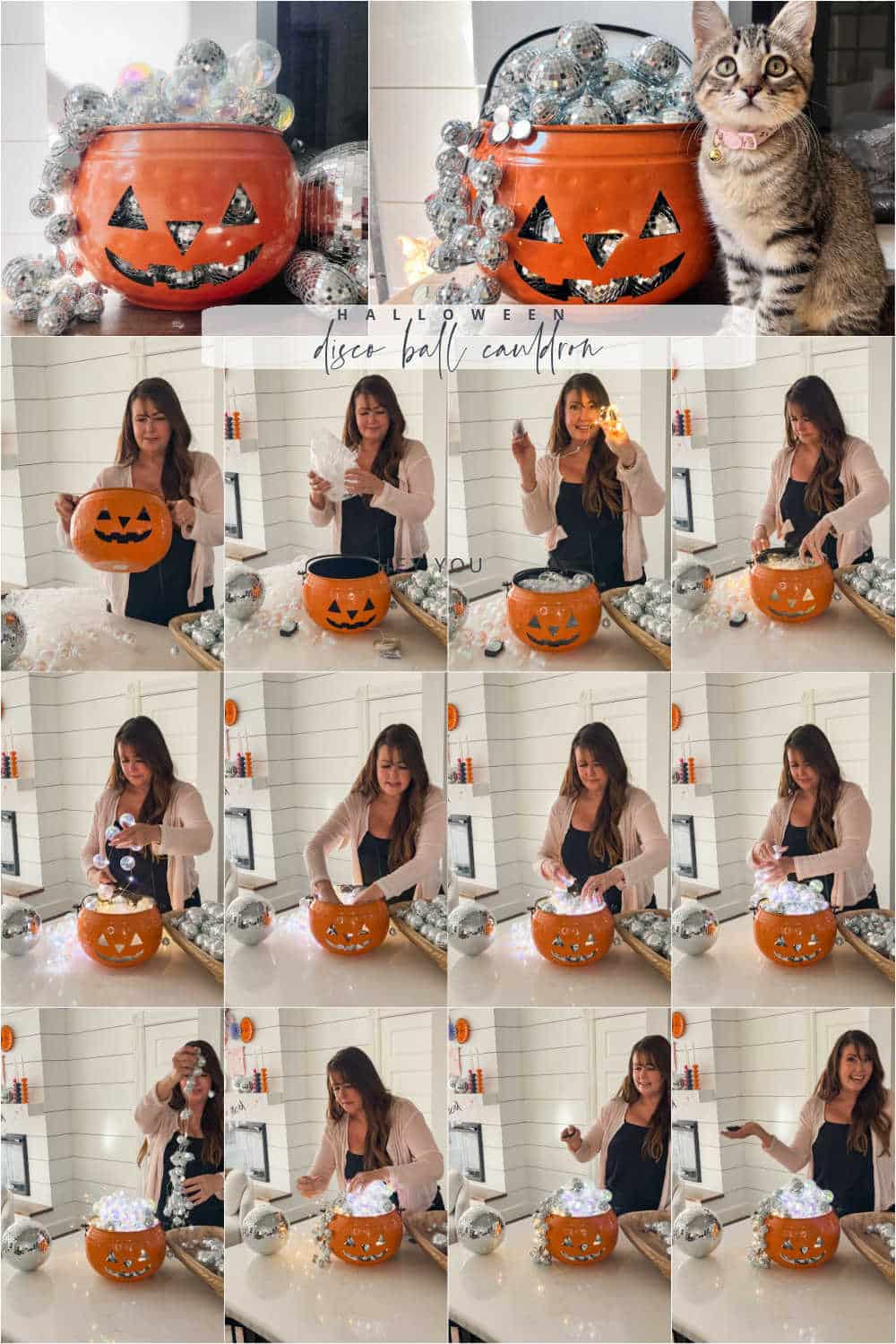 Disco Ball Lighted Halloween Pumpkin Cauldron. Transform your Halloween decor with this dazzling DIY disco ball lighted pumpkin cauldron.
Start by placing bubble wrap or dishtowels at the back of the jack-o-lantern. This will serve as a backdrop for the disco ball magic.
Strategically position small disco balls at the bottom front of the jack-o-lantern, ensuring they peek through the face of the pumpkin. These disco balls will be the stars of the show!
Layer disco balls on top of the bubble wrap, creating a dazzling display of reflective goodness.
Introduce half of the twinkle lights and globe lights into the mix. This is where the real magic begins!
Continue layering with the remaining disco balls, ensuring they're evenly distributed for maximum sparkle.
Gracefully drape the disco ball garland on one side of the jack-o-lantern's face, letting it cascade down to create the illusion of bubbles overflowing from your cauldron.
Now, add the rest of the twinkle lights and bubble lights to amplify the enchantment.
For that finishing touch, sprinkle a few disco balls on top, because, let's face it, you can never have too much disco!
Set your twinkle lights to the glow setting and program the timer to illuminate your cauldron for the desired amount of time. Magic should have its timing, after all!
Place your masterpiece wherever you desire—a mantel, a table centerpiece, a kitchen island, a porch, or even at the base of a staircase. The possibilities are as endless as the dance moves inspired by disco!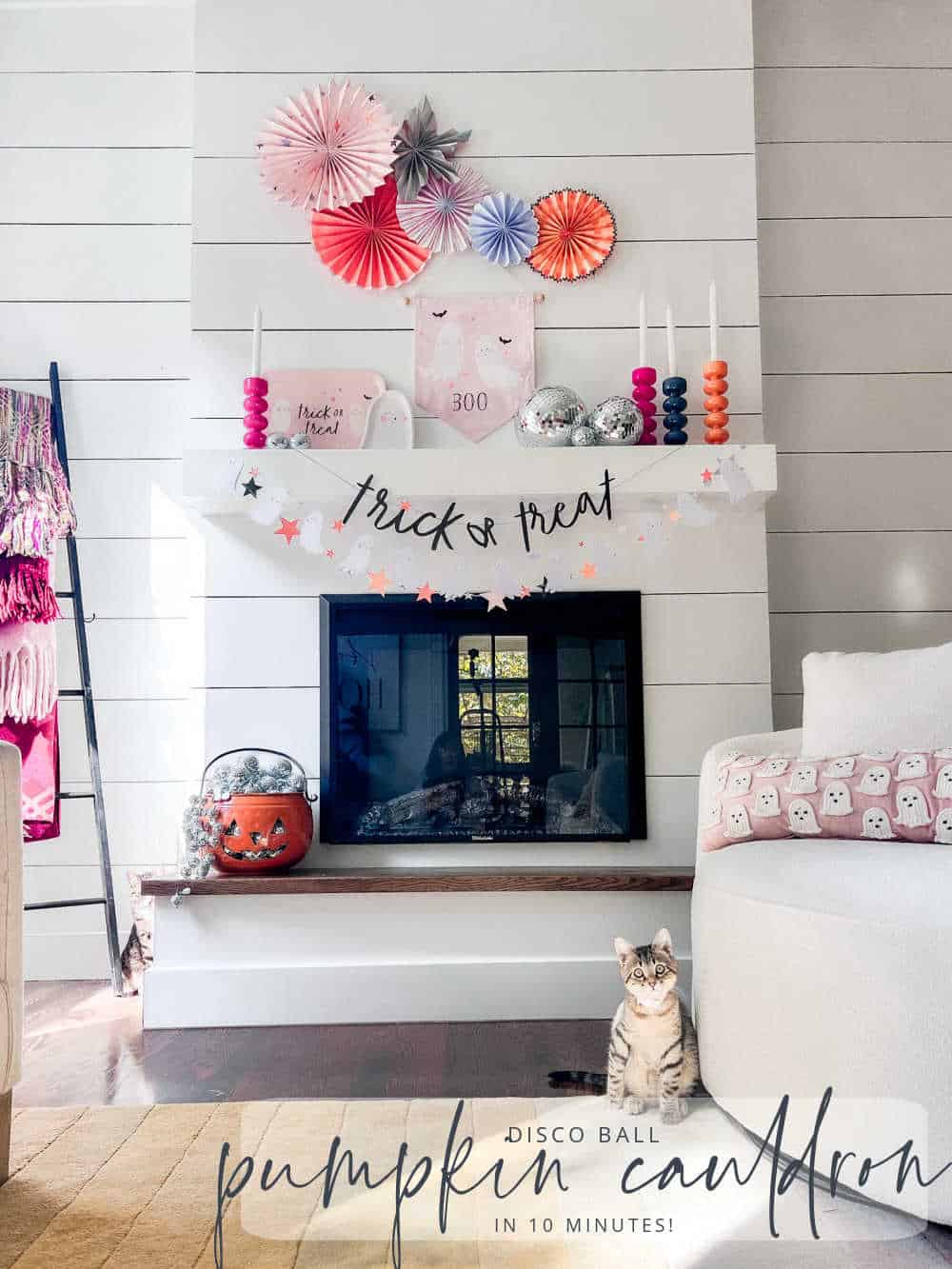 Where to Showcase Your Disco Ball Pumpkin Cauldron:
Base of the mantel for an eerie yet glamorous vibe
Centerpiece on a dining table for a festive feast
Focal point on a kitchen island to turn cooking into a dance party
Porch decoration to welcome trick-or-treaters with style
Shelf inside your home for year-round disco magic
Base of a staircase for a grand entrance
Get creative with it and let the disco fever take over! Follow me throughout the year as I share more playful ways to incorporate disco balls into your home decor. Halloween is just the beginning—disco balls are for all seasons!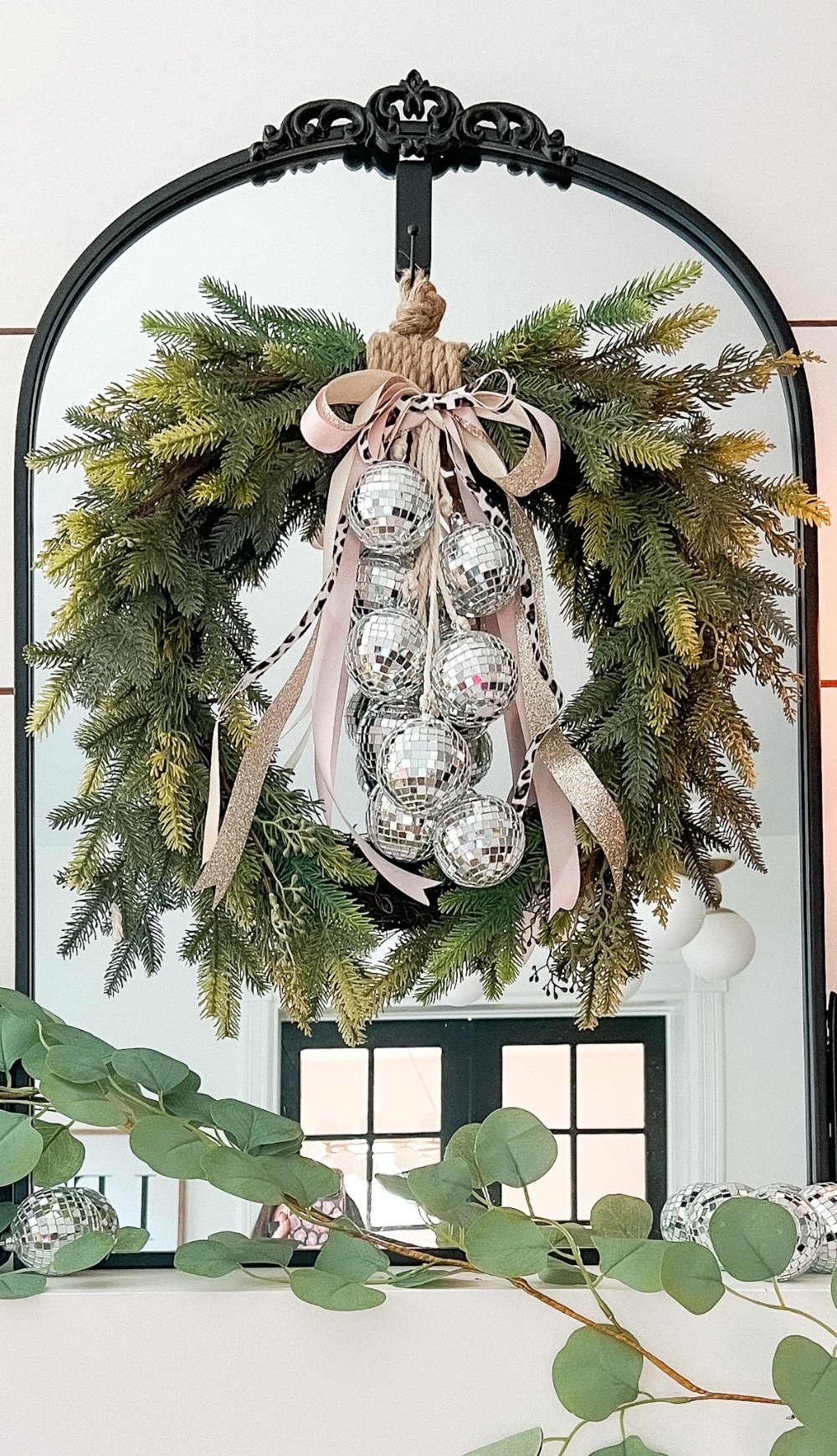 Holiday Evergreen Disco Ball Wreath. Celebrate the holidays with this sparkly, festive disco ball wreath. It's also great to keep up through New Year's Eve!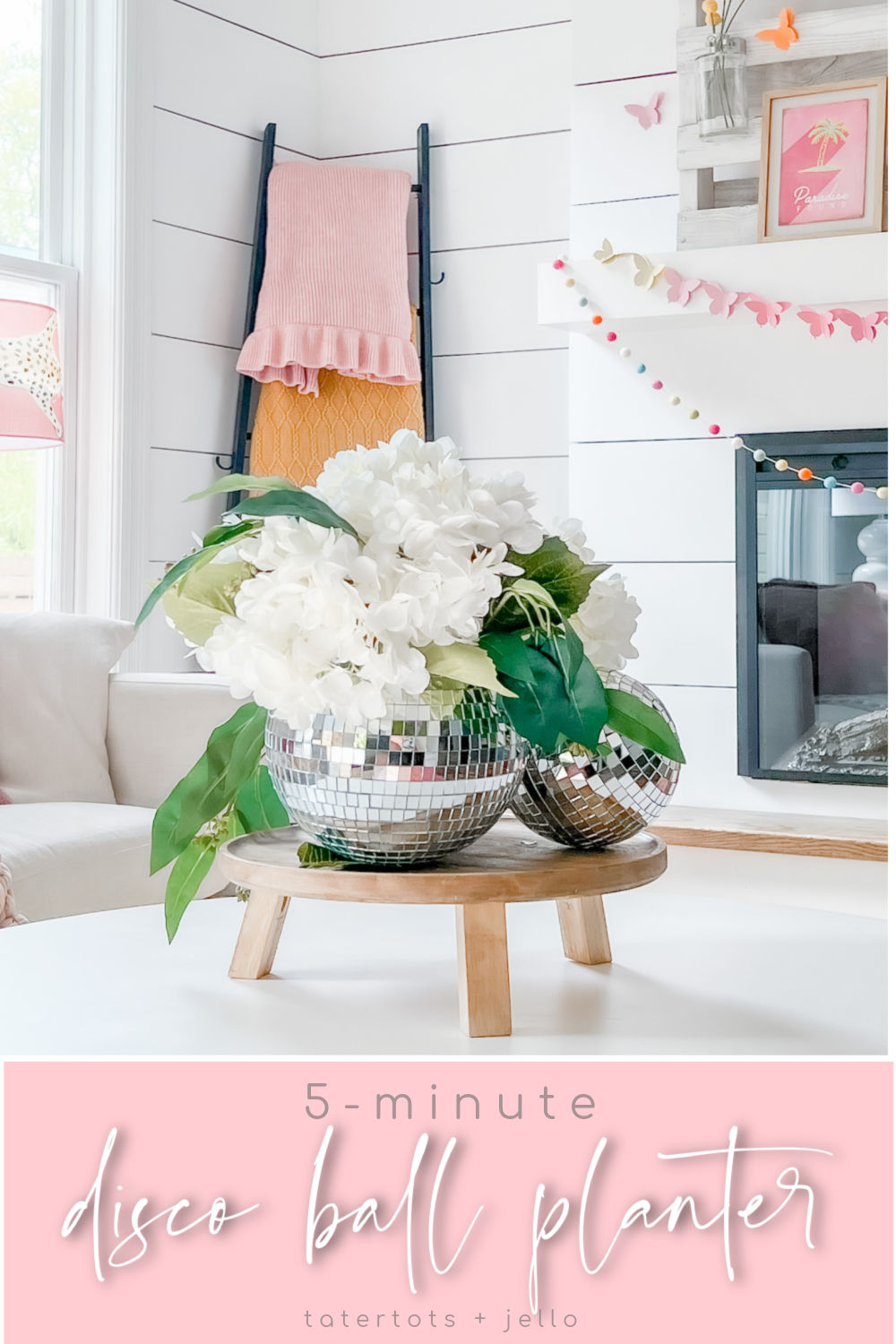 DIY Summer Disco Ball Planter. Turn a disco ball into a whimsical, sparkling summer centerpiece in less than 5 minutes!
Now, go forth and illuminate the night with your disco-infused pumpkin cauldron. Happy crafting, and may your Halloween be filled with sparkle and dance-floor-worthy enchantment! 🎃✨
More DIY Pumpkin Tutorials
BLOGGER'S BEST PUMPKIN CRAFTS
Floral Ghost Pumpkin | My Sweet Savannah
Have fun with your Halloween decor this year and create this easy to make floral ghost pumpkin with my step by step instructions!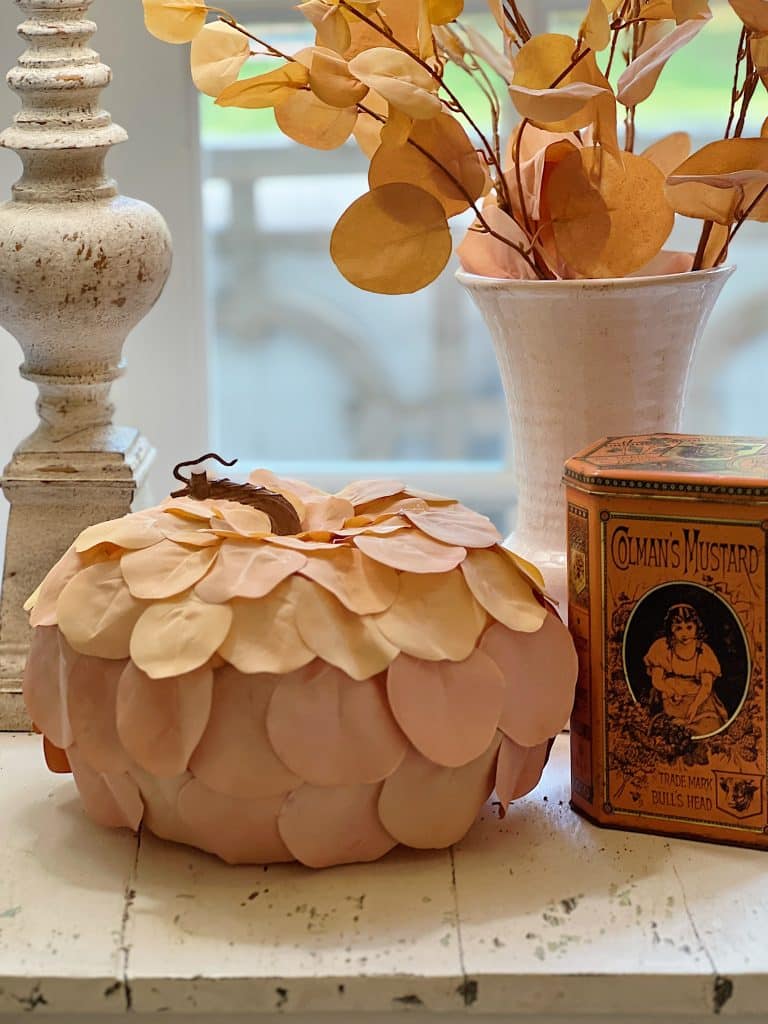 DIY Pumpkin Craft for Your Home | My 100 Year Old Home
Fall is synonymous with vibrant colors, cozy evenings, and, of course, pumpkins! Today we are going to make a beautiful DIY pumpkin craft.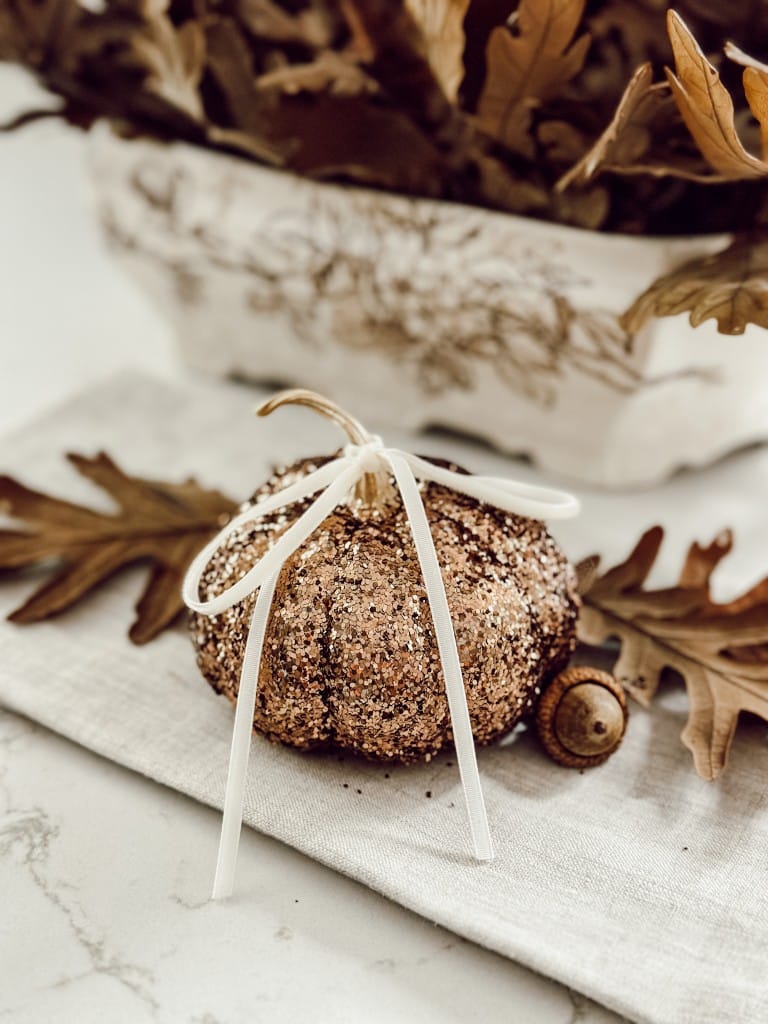 How to Make DIY Glitter Pumpkins for Glam Fall Decor | Eleanor Rose Home
Add a little glam to your fall decor with these DIY glitter pumpkins! Discover how to transform mini white pumpkins into dazzling works of art using Mod Podge and brown glitter.
Share Your Disco Ball Cauldron
And there you have it! Your very own DIY Illuminated Disco Ball Pumpkin Cauldron, ready to bewitch and bedazzle. Don't forget to share your creations on Instagram (@tatertotsandjello) and let the world witness your disco-infused Halloween spirit!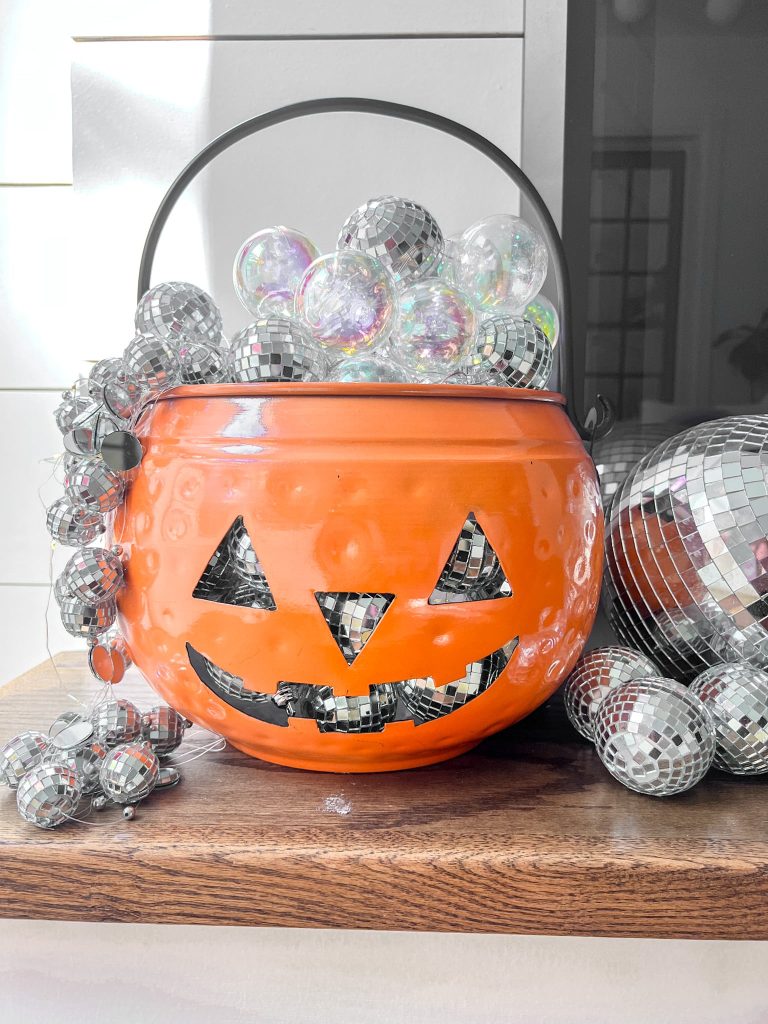 Disco Ball Lighted Halloween Pumpkin Cauldron | Tater Tots and Jello
Transform your Halloween decor with this dazzling DIY disco ball lighted pumpkin cauldron. Start with an metal jack-o-lantern as your enchanting base, then sprinkle it with the magic of disco balls, twinkle lights, and globe lights. Watch as your creation comes to life, casting a spell of whimsy and glamour on your spooky celebrations.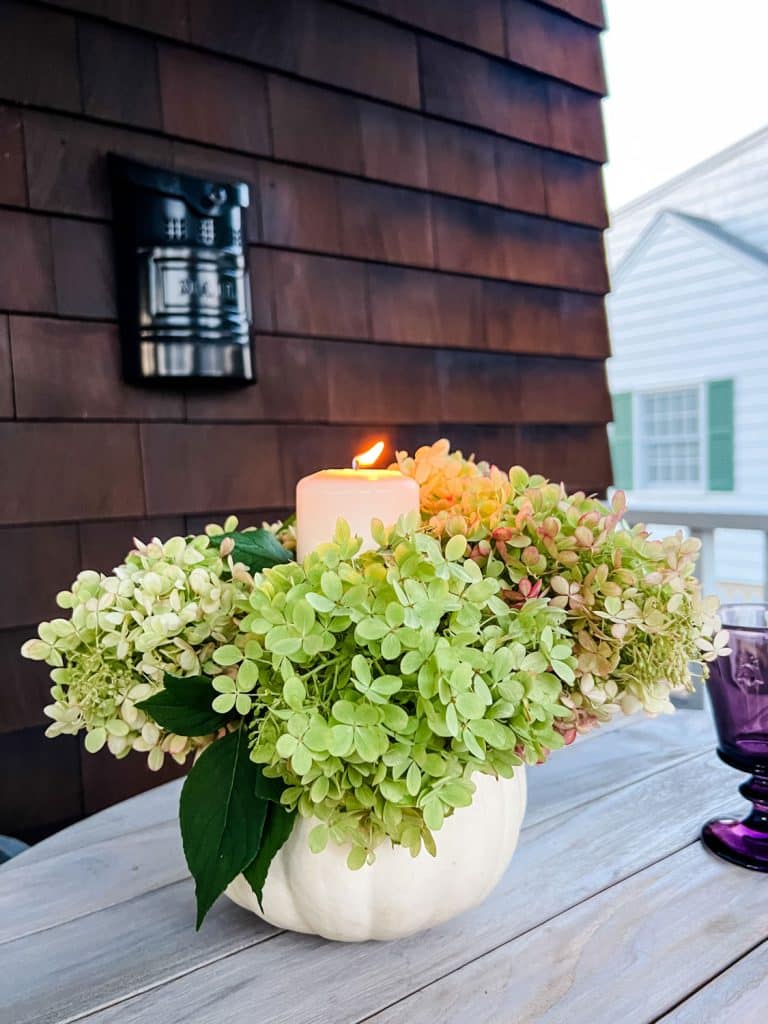 Pumpkin Candle Holder | Most Lovely Things
A simple centerpiece using a pumpkin, a pillar candle and hydrangeas beginning to change color.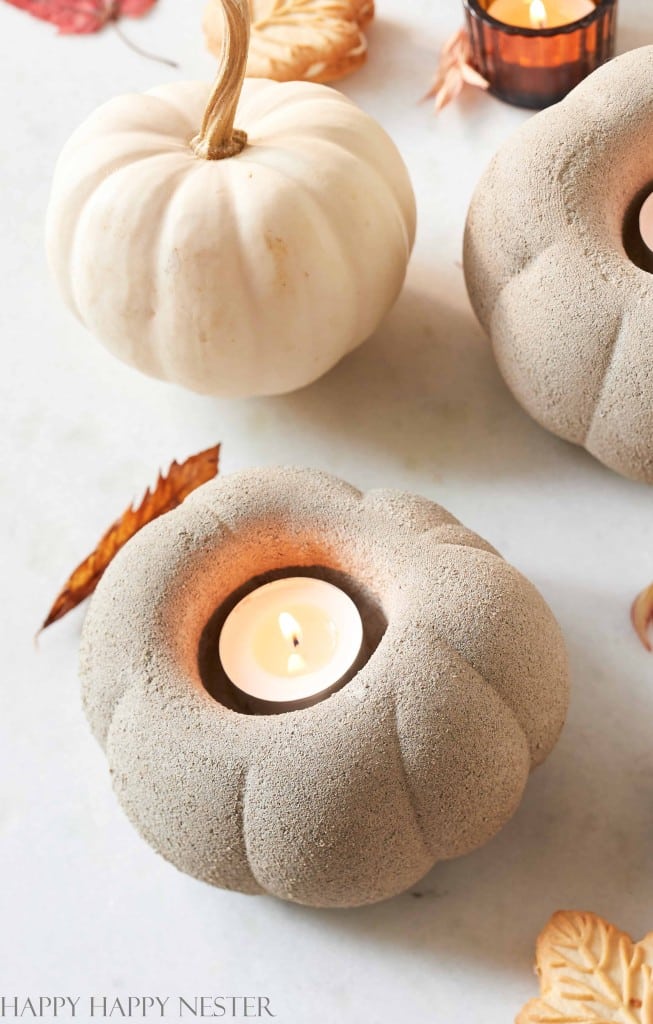 Cement Pumpkin DIY (with Candleholders) | Happy Happy Nester
Get ready for fall with these easy, do-it-yourself Cement Pumpkins DIY Candleholders. All you need is cement, a nylon sock, and a few other supplies. They're sure to light up your home with the cozy feeling of autumn. Incorporate your favorite fall scents and share this craft with friends and family.
Which Pumpkin project do you want to create first?
Let us know in the comments!
xox