Bright and Colorful Mantel and Decor Ideas for Fall! Make BRIGHT COLORS a focal point in your Autumn decor! Bright colors are fun for fall and can add some brightness to your everyday decor!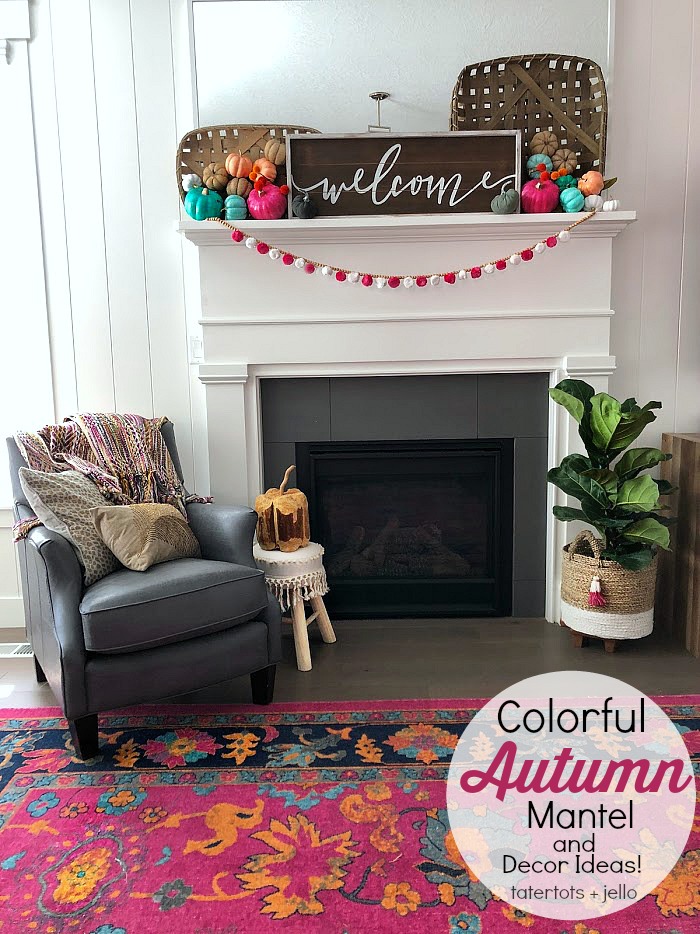 Bright and Colorful Mantel and Decor Ideas for Fall
We got a new sofa in the Spring. It fits our family much better, but I missed the color from my smaller teal couch. The new couch is grey with a kind of tweed feel. I struggled with how to bring my love of COLOR into our family room with this grey kind of masculine couch! Finally I had a decorating epiphany. I knew that my favorite color was bright pink. I decided to add some pink pillows to the couch. And loved it! Then I found a really bright and colorful rug and that changed everything for me!!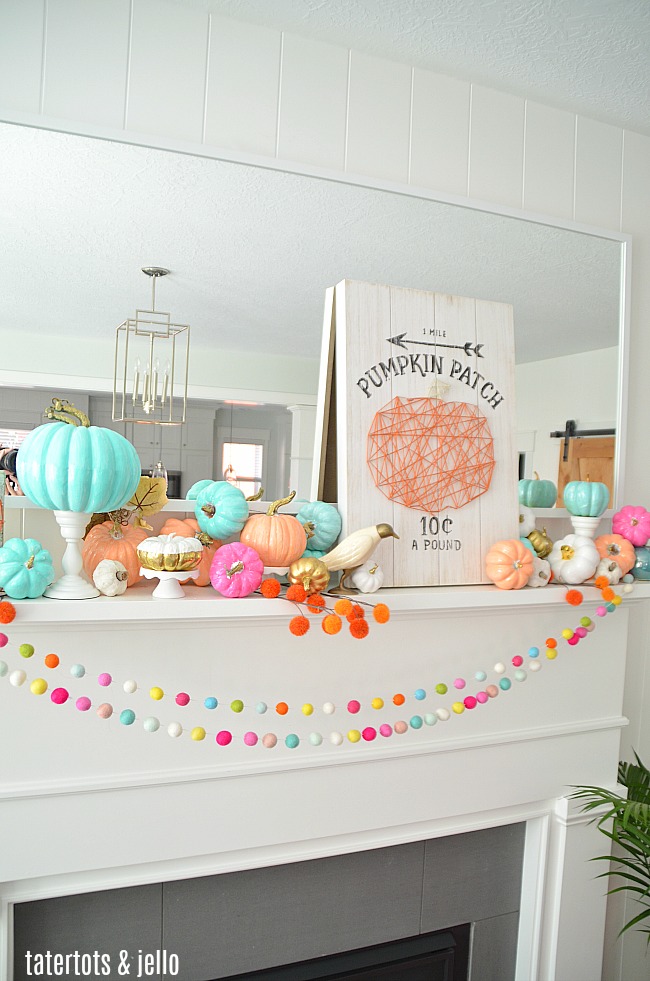 Bring Color into Your Home
Since then I have embraced my love of bright pink and brought the color into almost every room in our house. And it makes me SO happy!!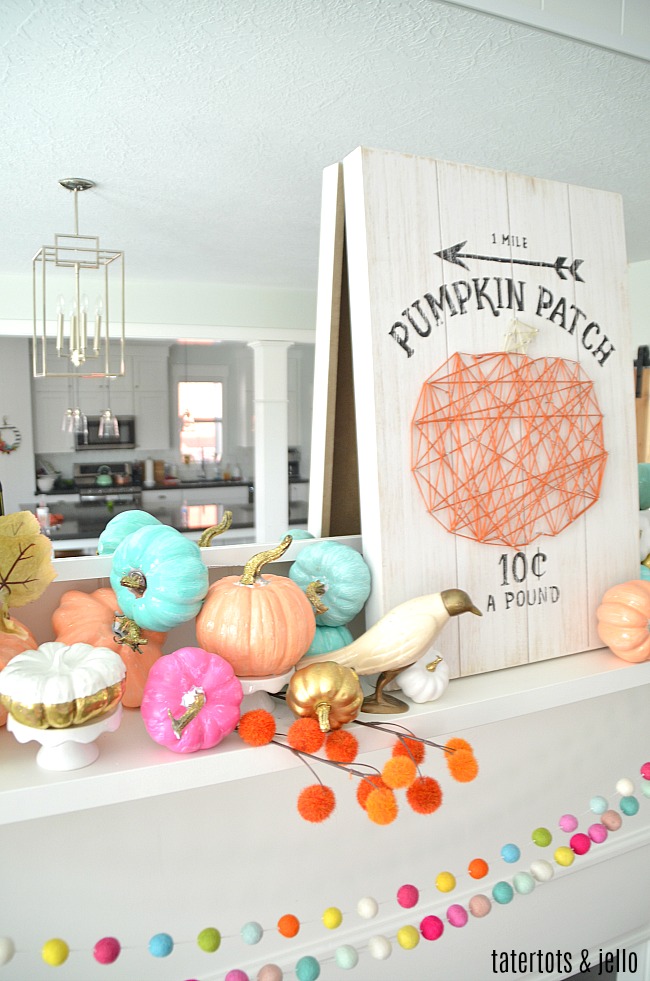 Bright Painted Pumpkins
So when I was decorating for fall, I brought out all of my Dollar Store painted pumpkins that I made last year. There were quite a few bright pink pumpkins, along with the other green, blue and orange pumpkins I painted.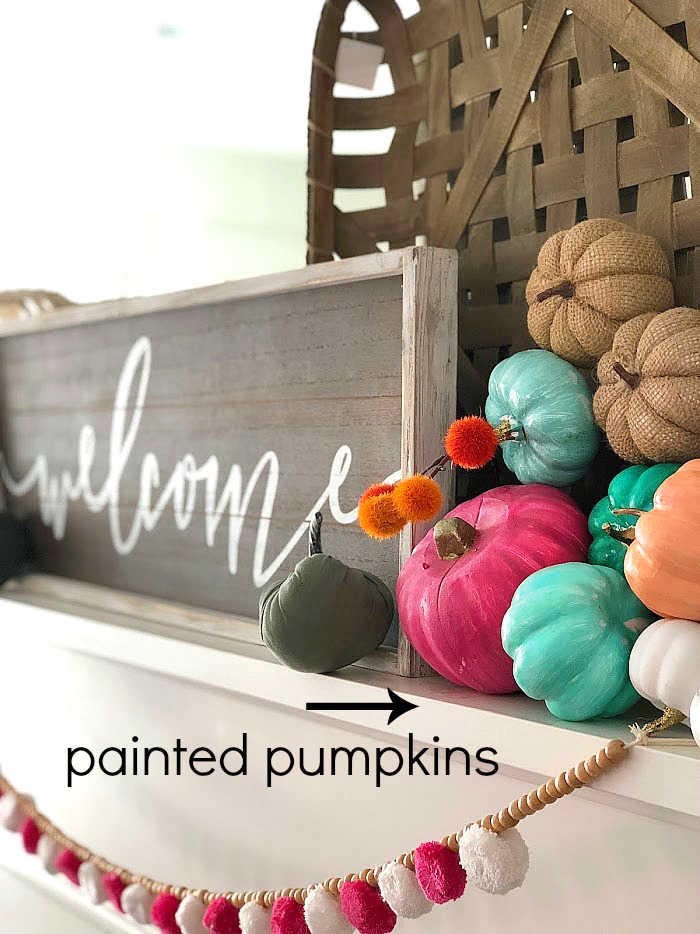 Colorful Pom Pom Garland
I brought out a welcome sign and layered the painted pumpkins behind some textured baskets that I found at Hobby Lobby. I added a hot pink and natural wood bead garland I picked up from Target.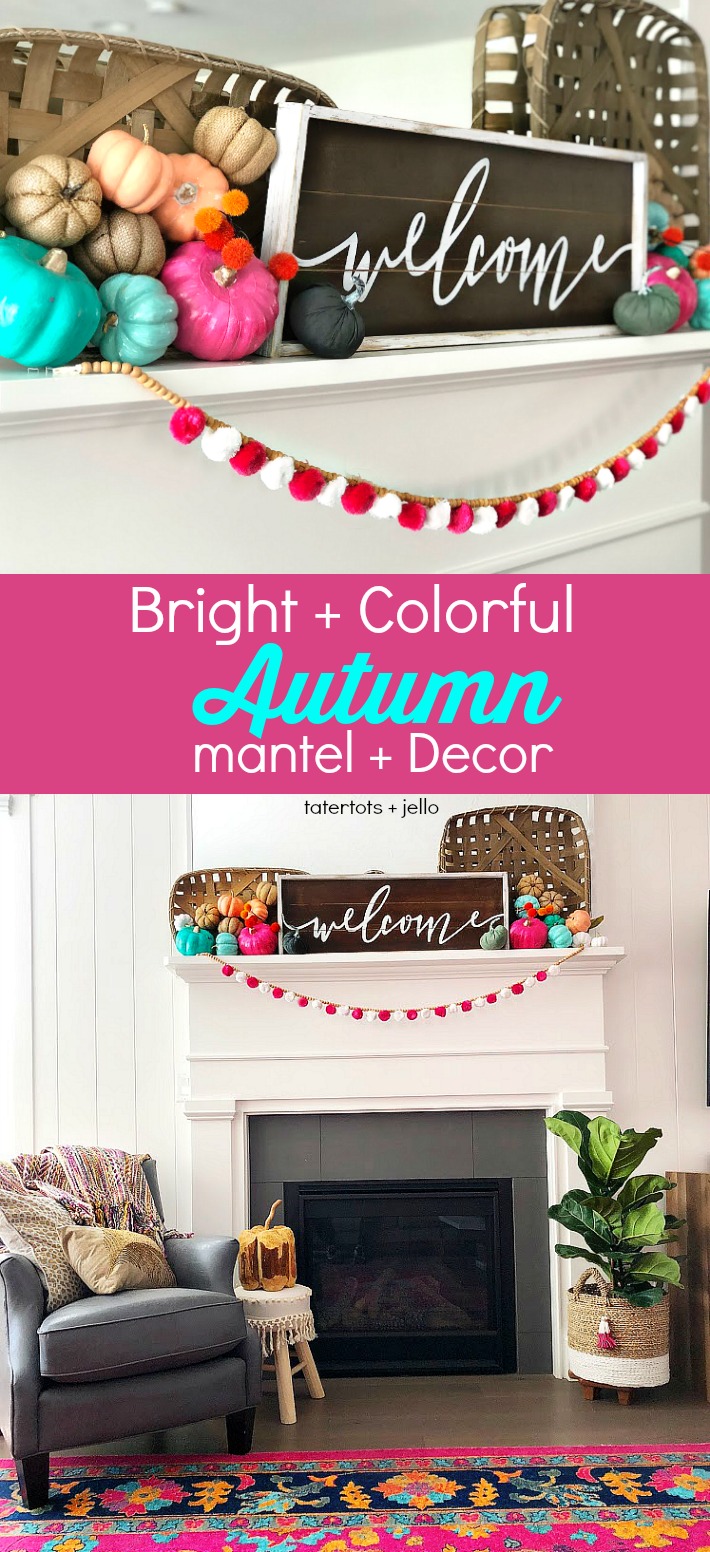 Bring Natural Elements with Plants
And guess what??? I FINALLY got a fiddle fig tree! I found it at Lowes. It was under $30 which is a good price. I had been looking around for one and they seemed to range around $100. So I bought two. I put the other one in my office. I put them in woven baskets. I love the way they look!
Colorful Throws
I put one of my wood pumpkins on a little boho footstool that I found at Hobby Lobby.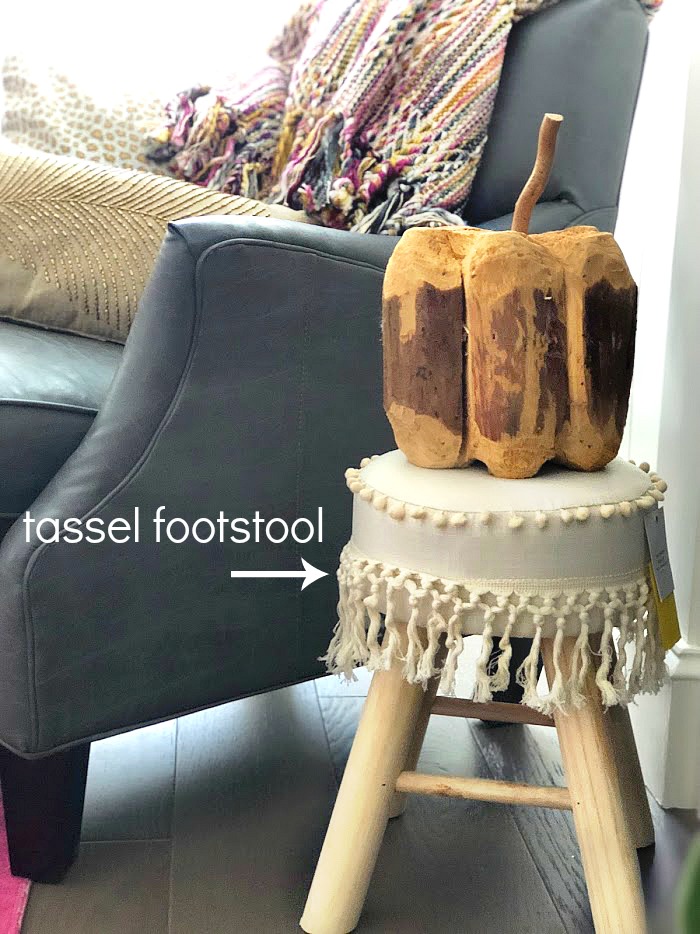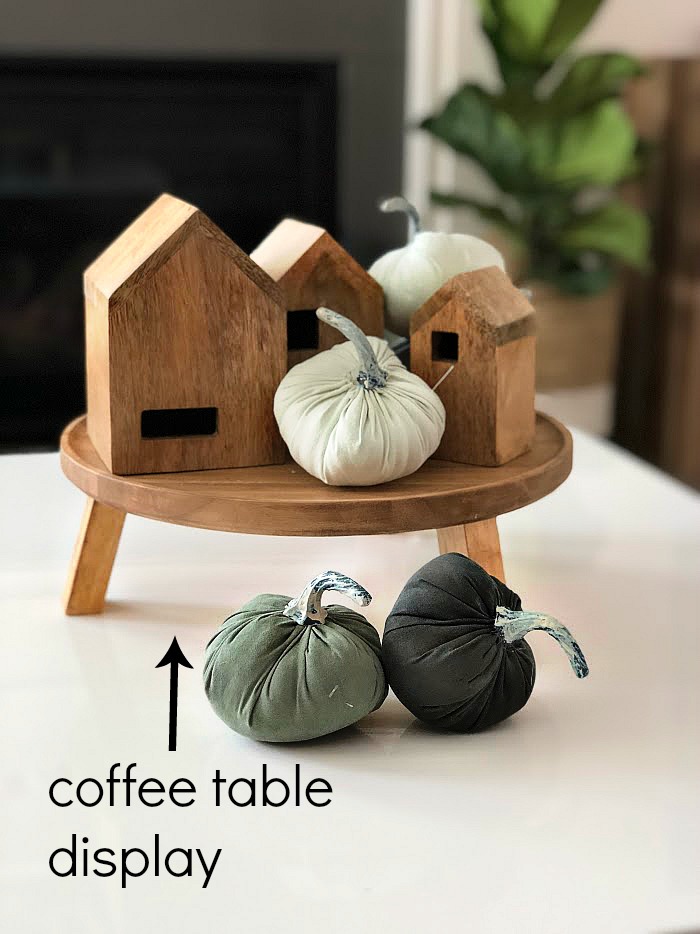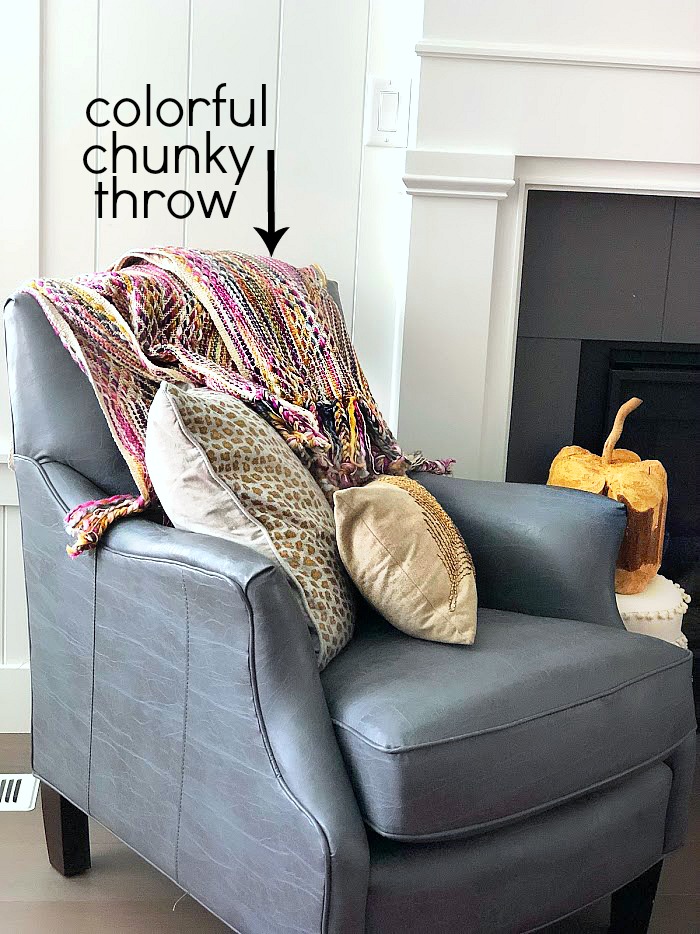 Bright Pillows with Texture
Now my couch seems like it fits our home so much better. I found a couple pretty pillows to add to the pink pillows.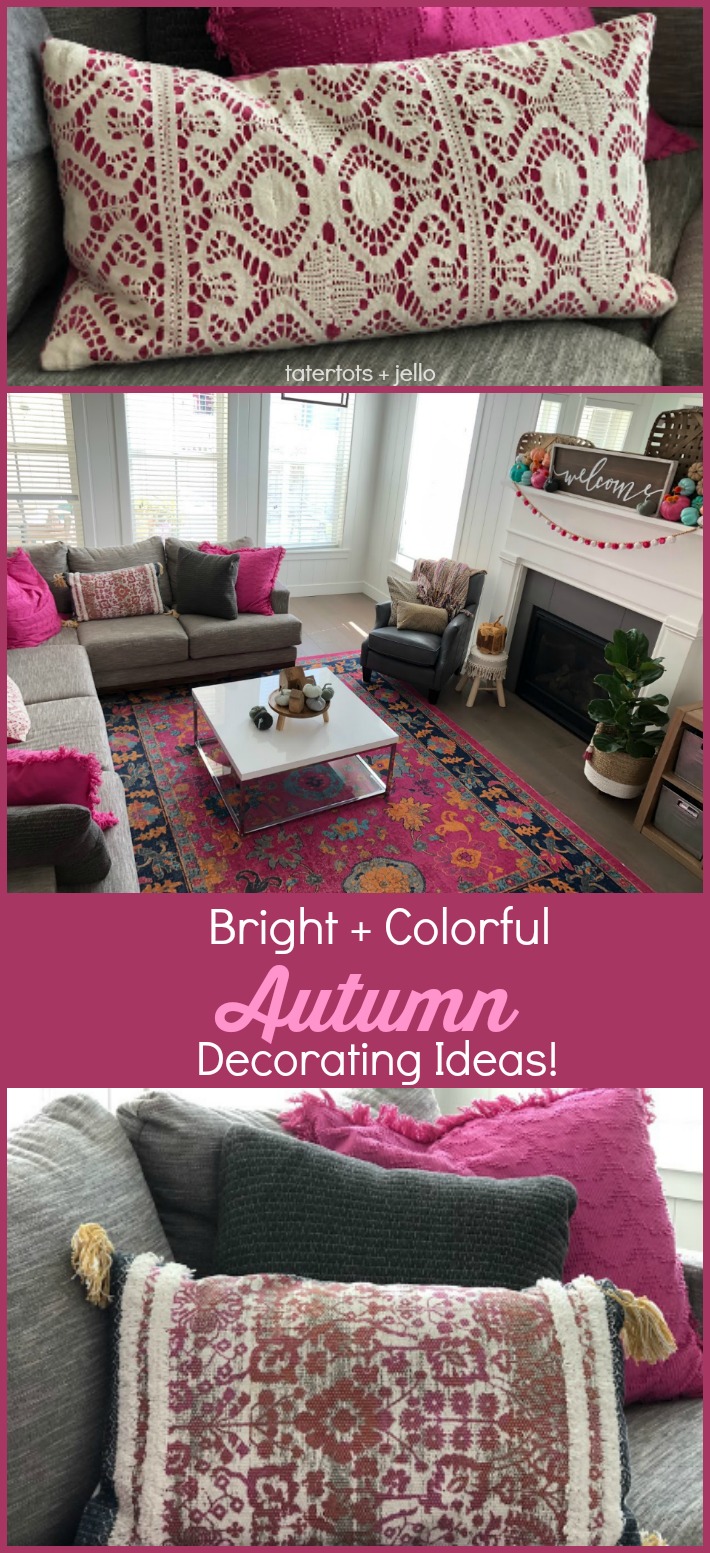 I'm so happy with how our colorful pink autumn mantel and decor look! Sometimes I just have to sit and look around at how happy our home is!!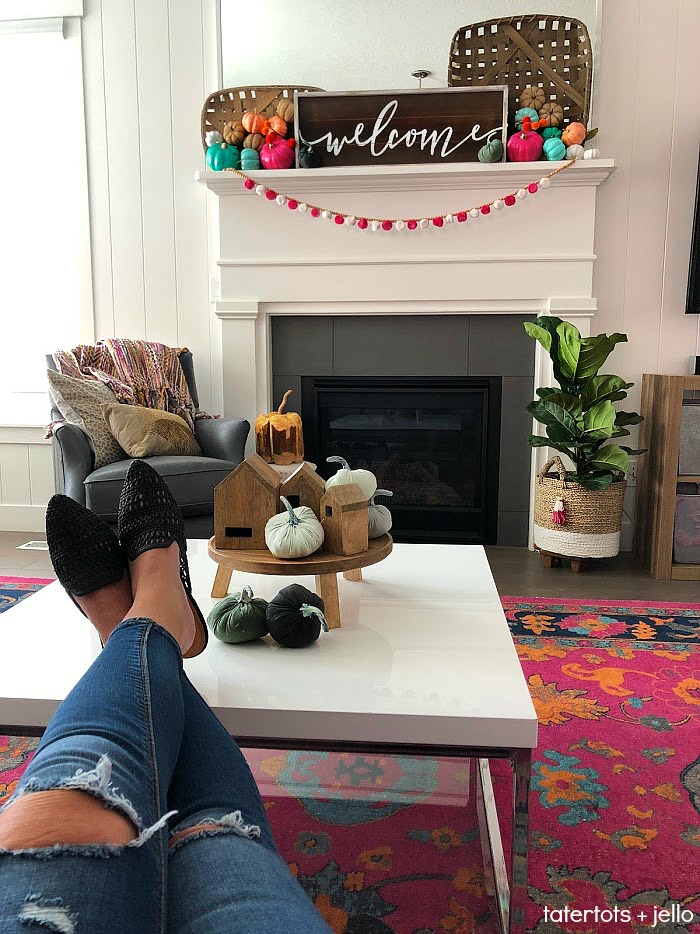 What projects are YOU working on for Fall?
Share with us in the comments!!
Have a Creative Day!
xoxo