DIY Gilded Leaf Pumpkins. Celebrate fall with a leaf-inspired pumpkin for a fresh take on Autumn.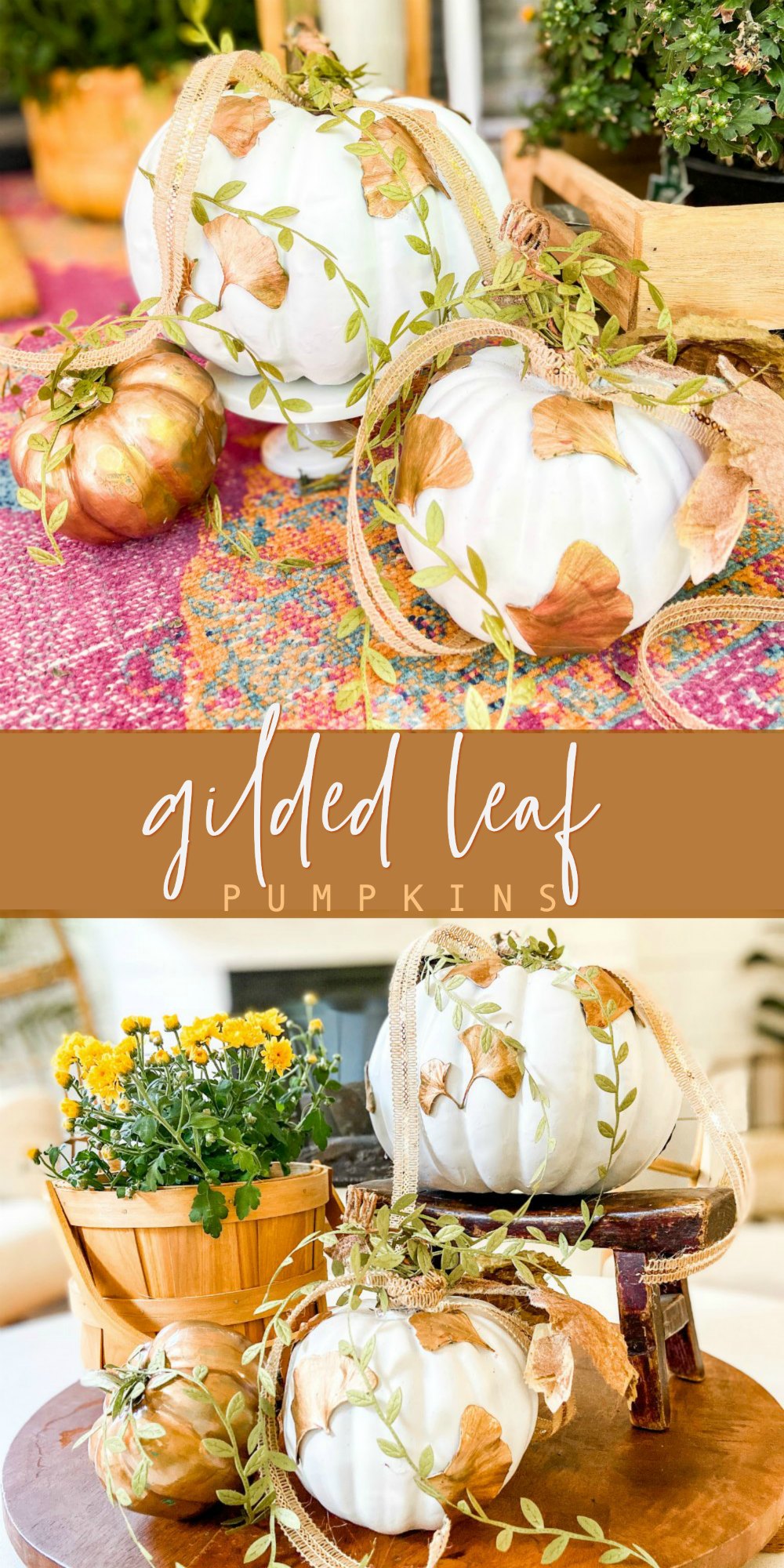 DIY Gilded Leaf Pumpkins
I love creating pumpkin ideas for fall! It's always exciting to think of new ways to display pumpkins in our home. Over the years I've made a few different types of pumpkin crafts:
13 DIY Fall Leaf Projects to Make!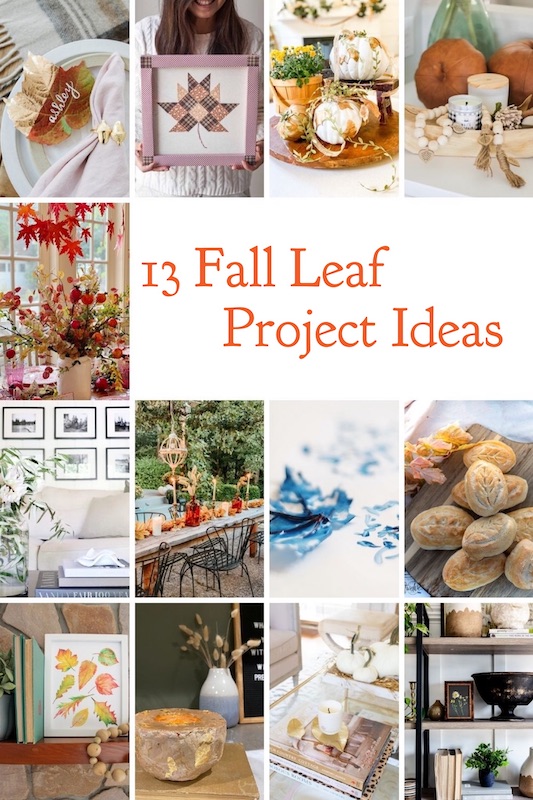 My friends and I were given the challenge to create something for fall with a leaf theme. Look at these amazing ideas! Scroll down and see how easy it is to create gorgeous DIY ideas for your home.
Fresh Leaves are Gilded with Metallic Paint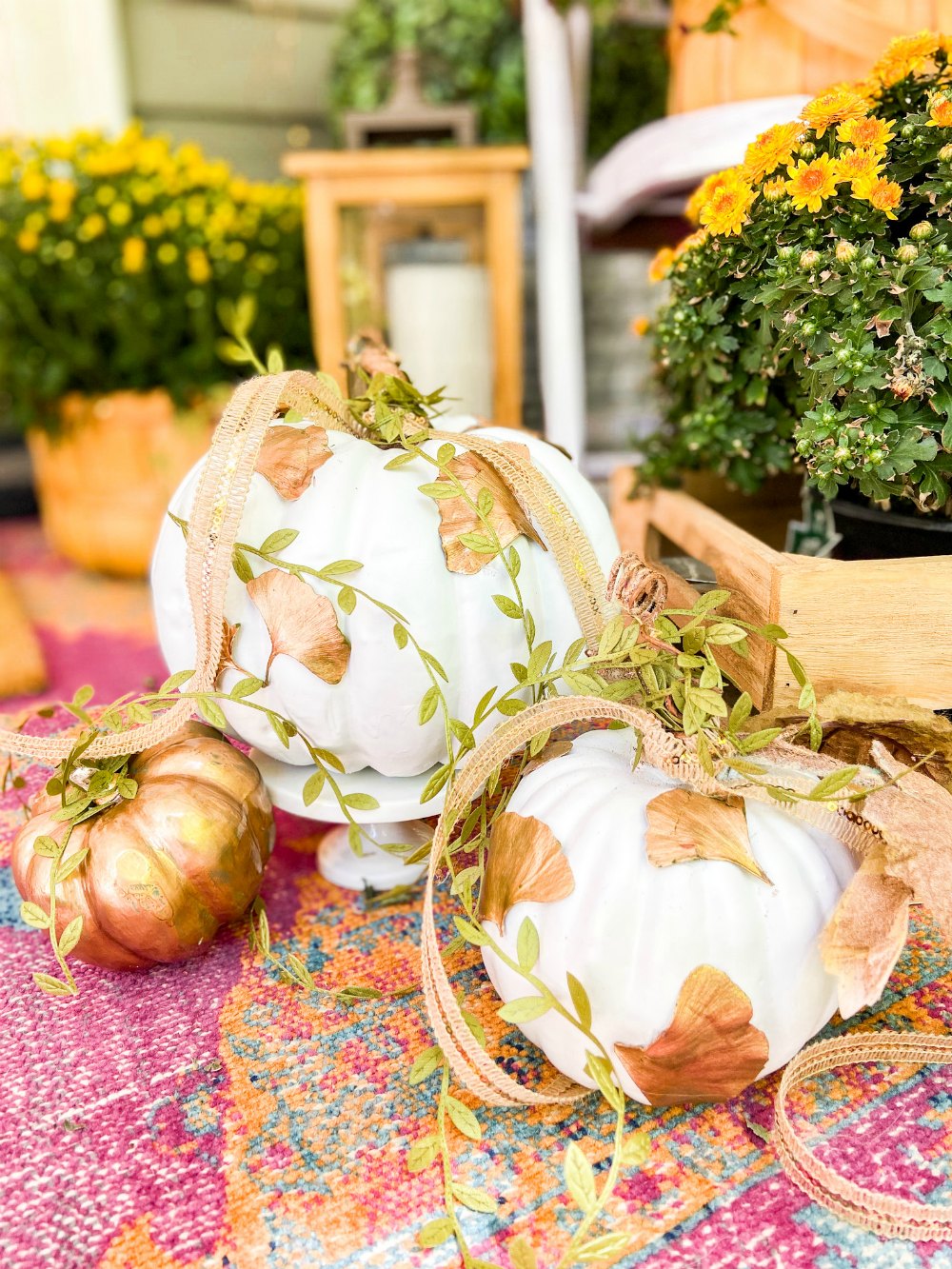 I love the shape and varieties of leaves. Isn't nature amazing?? One of my favorite things about our new home and neighborhood in Salt Lake City's Avenues area are the 200 year old trees! I just went out into our yard and there were five different kinds of trees to choose from.
Use Whatever Leaf Shape You Like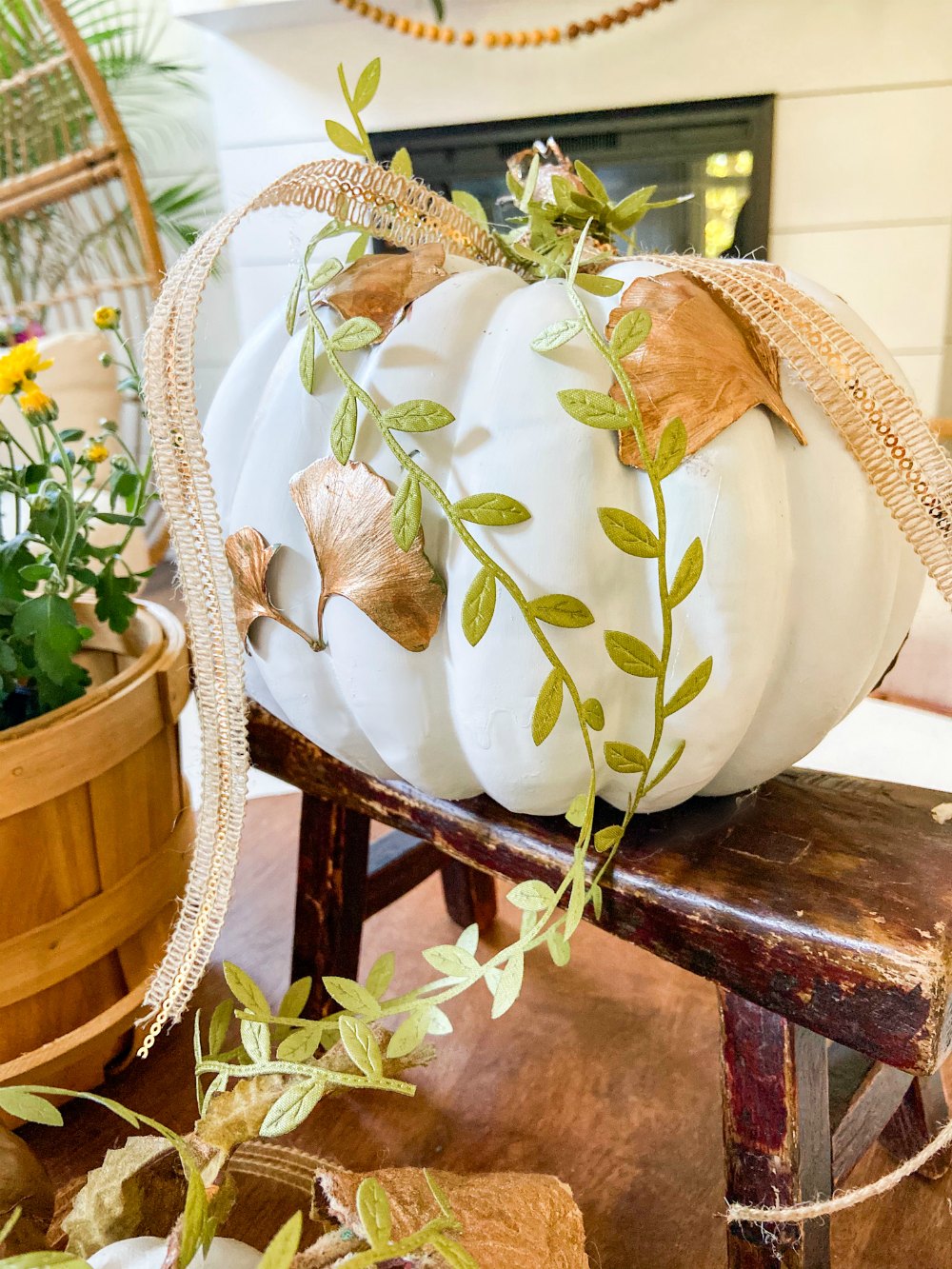 I chose this curved leaf shape. I am not sure what kind of tree it's from. Let me know if you recognize the variety of tree. I love that it is not a traditional fall tree shape.
Use Glue to Apply the Gilded Leaves to the Pumpkin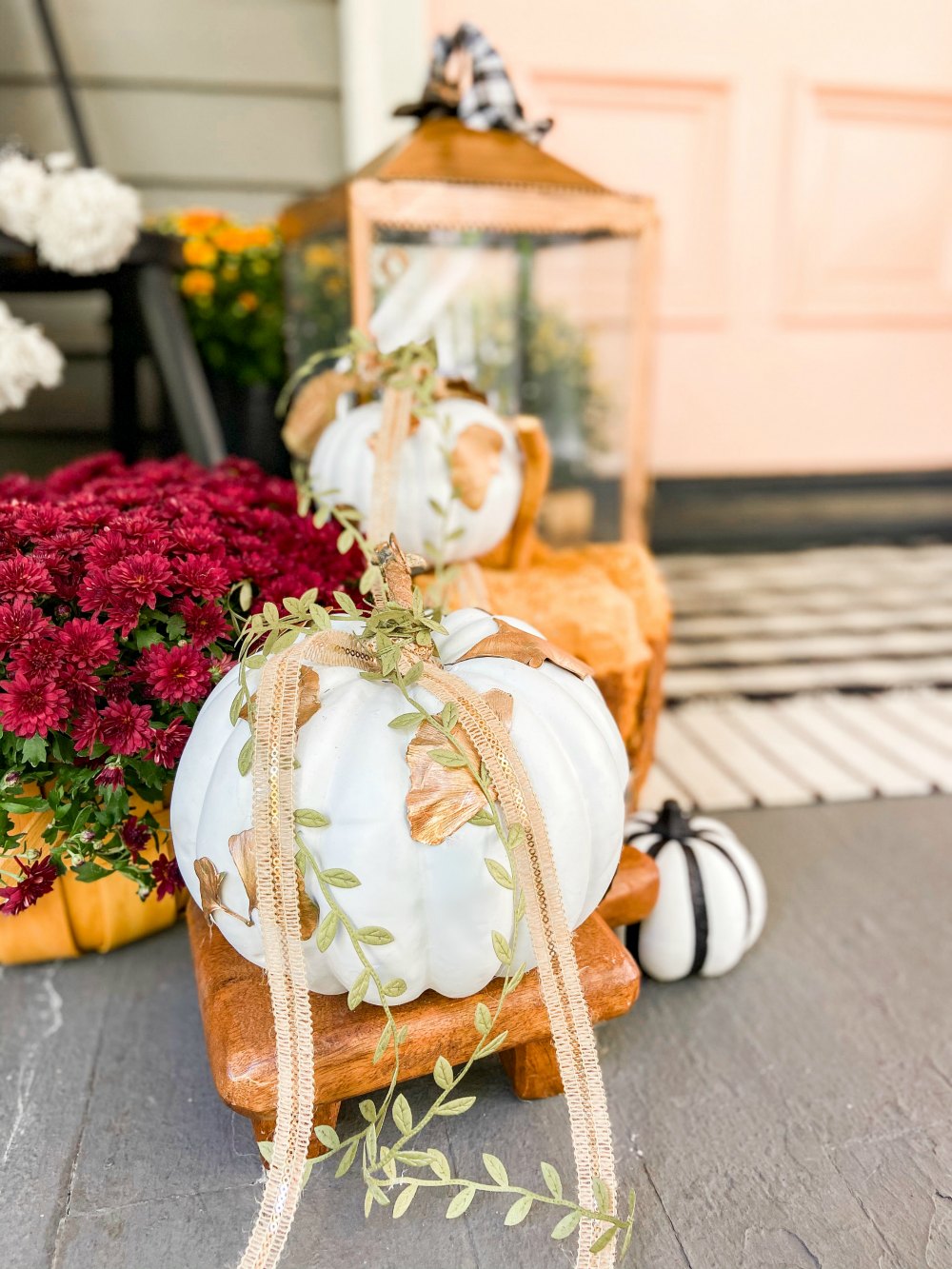 I gilded the leaves first with Martha Stewart's gilding paint. It is a beautiful color and I love the way the paint glides onto the leaves. When the leaves were dry I used hot glue to attach them to the pumpkin. You can also use traditional glue or decoupage them straight onto the pumpkin.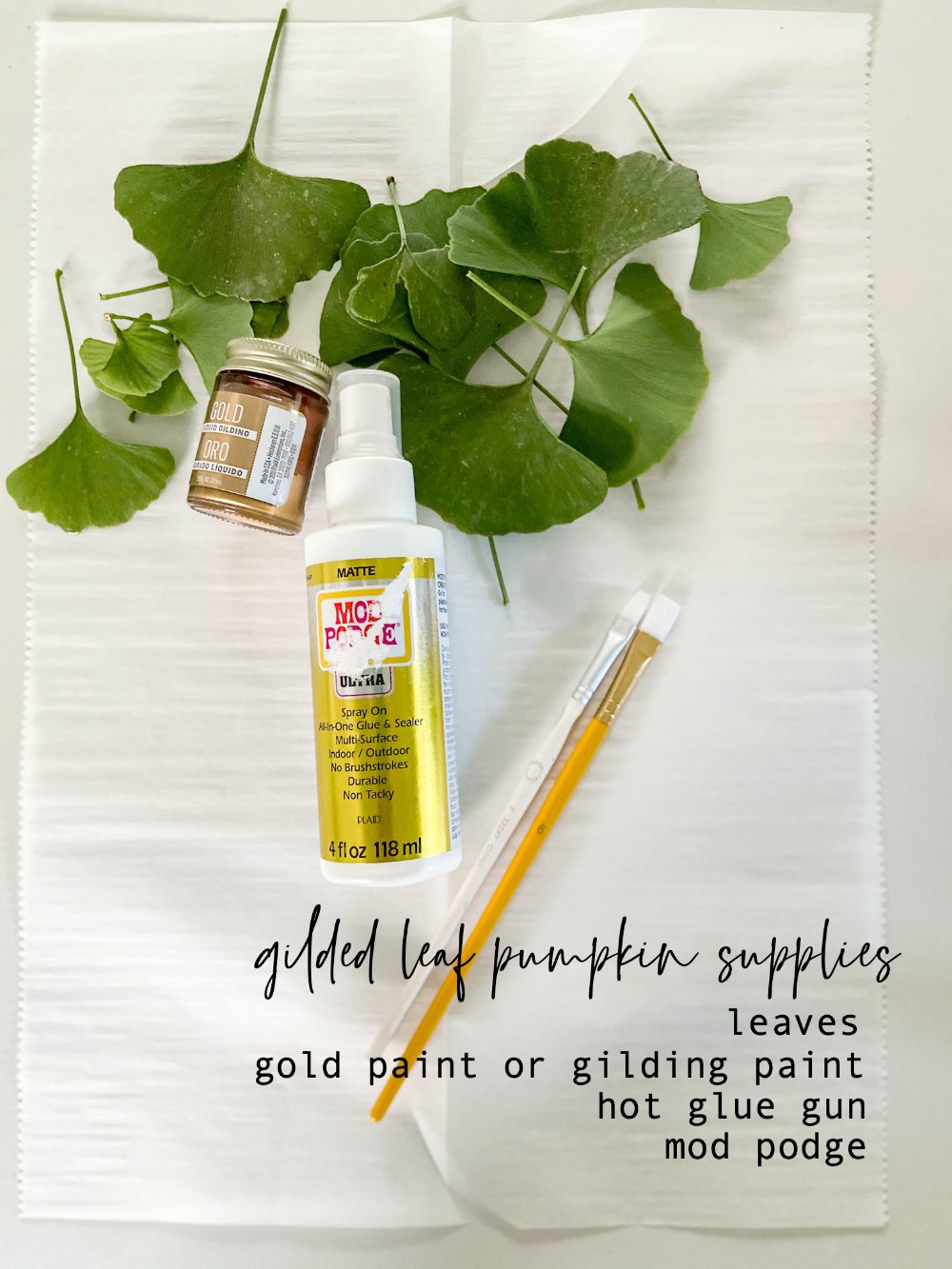 Note — if you use a flat pumpkin it will be easier to decoupage or glue them onto the flatter surface. I used pumpkins I already had and they had ridges so I chose to hot glue them onto the pumpkin.
Use Decoupage Paint to Seal Pumpkin For Outdoor Display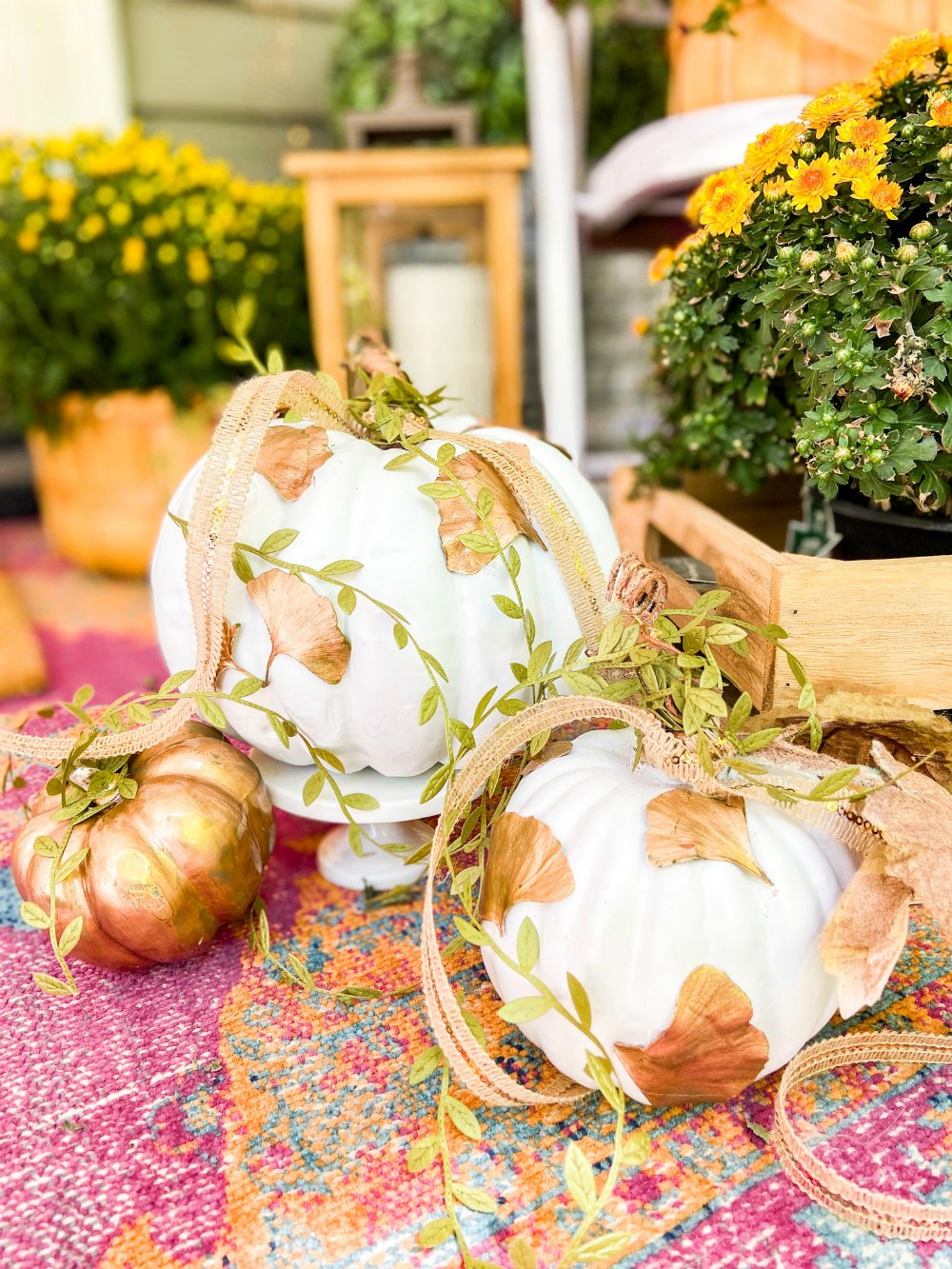 One the leaves were glued onto my pumpkin, I sprayed outdoor ModPodge onto the surface to protect the leaves and make the pumpkin waterproof so it could be displayed outside on my porch. If you are using the pumpkins inside you don't have to use outdoor ModPodge. But I would still recommend using ModPodge to protect the painted leaves.
Add Ribbon to the Pumpkin Stem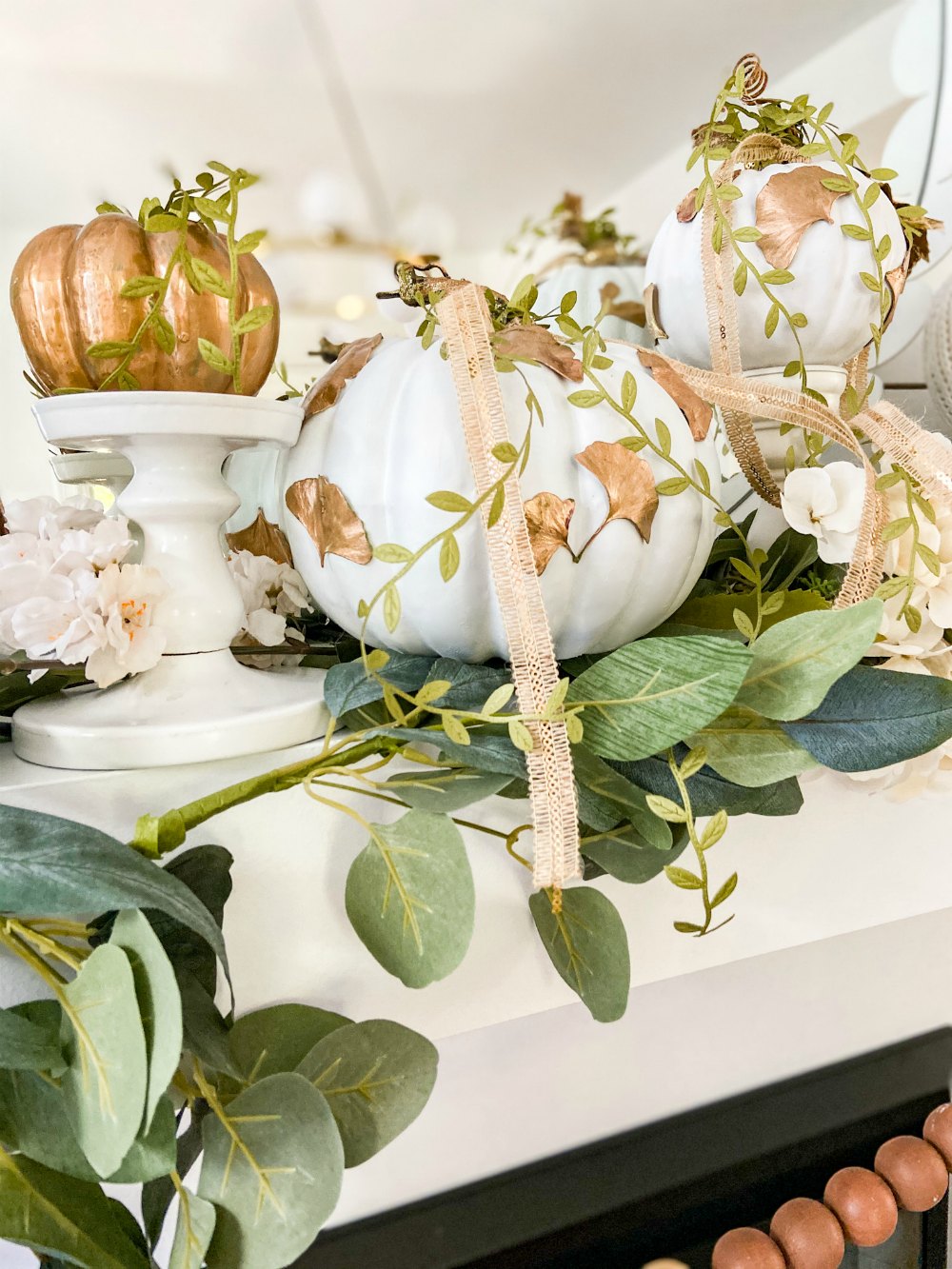 The last thing I did was add some ribbon to the stems. Super easy and fun project!
Gilded Leaf Pumpkins Video
I made a tutorial showing how to make the pumpkins! Just click on this link to see the video. Gilded Leaf Pumpkin Video.
13 Fall Leaf Project Ideas






What projects are you working on for fall?
xoxo