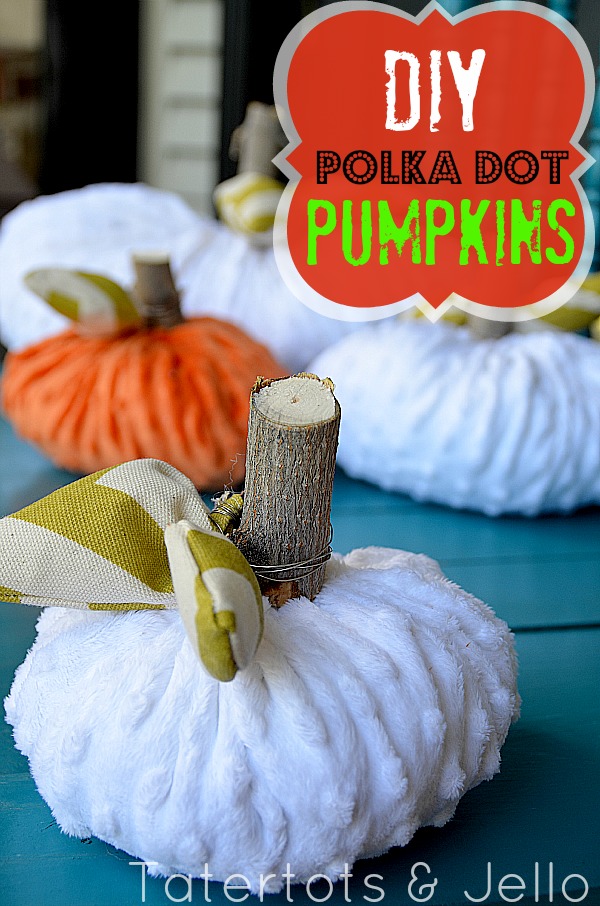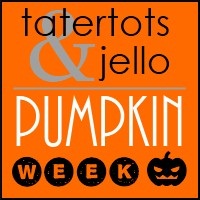 Welcome to PUMPKIN WEEK!!
(a pumpkin tutorial each and every day this week)
Today I am sharing my Polka Dot Pumpkins!!
What could be better than polka dots AND pumpkins = two of my favorite things!
Here's how to make them:
Supplies:
Minky material (polka dot plush) — I found it at Hobby Lobby. You can make about 4 pumpkins with 1/2 yard of material, depending on how big you make the pumpkins.
Needle and Thread
Craft Store Wire
Stuffing (batting)
A tree branch cut up (for the stems)
Coordinating Material for the leaves (you can use scrap material)
Beans (to stabilize the pumpkins)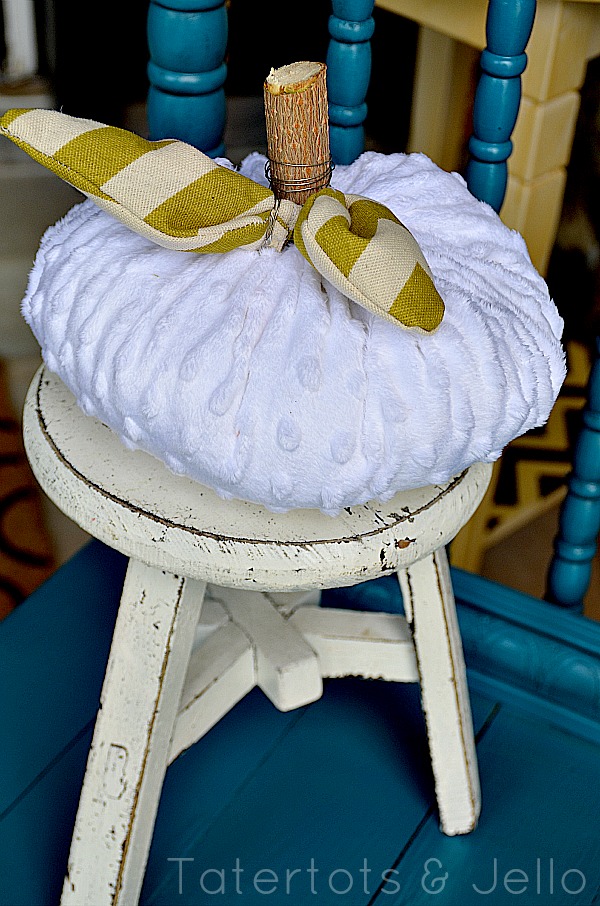 Here's how to make them: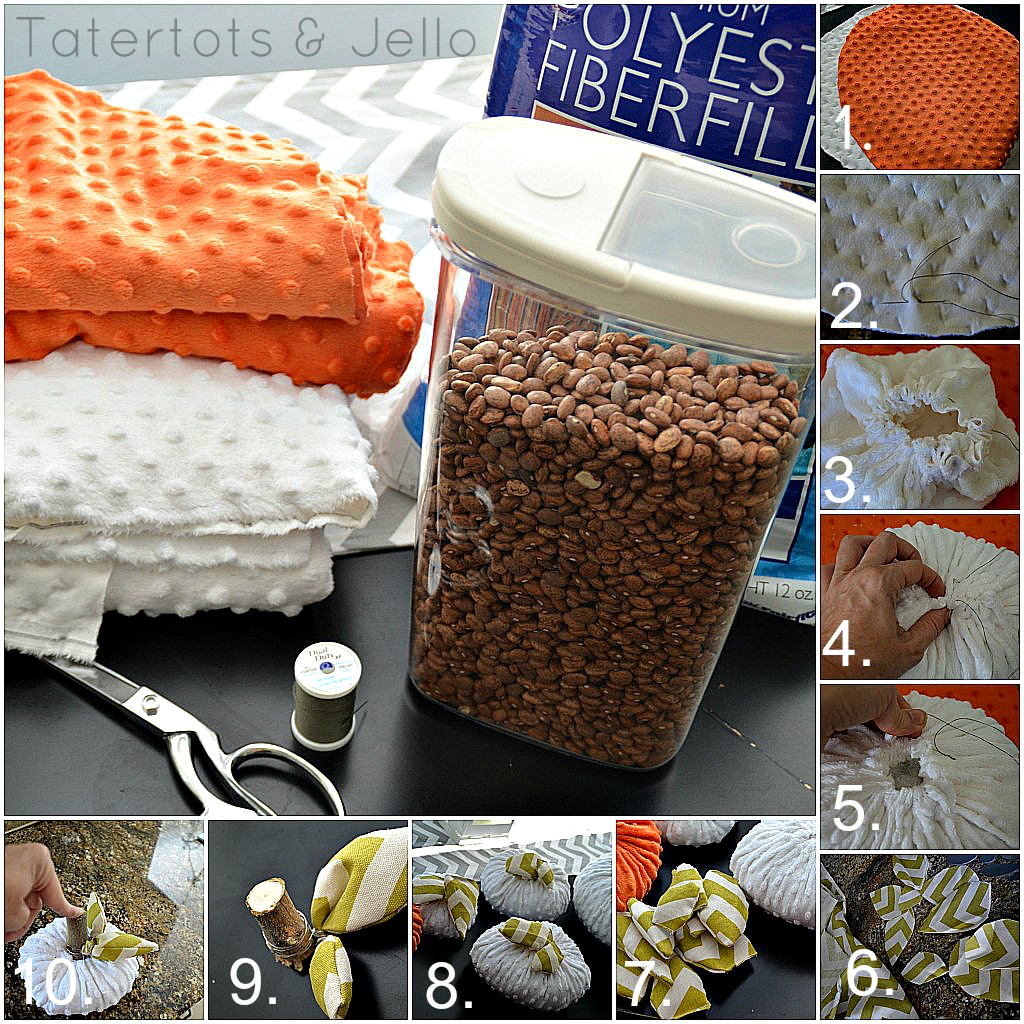 Cut out circles for your pumpkins. Each circle will be about 1/4 of the size when it's all finished.
Use a needle and thread to sew the circle shut.
Sew all the way around the edge of the circle. The stuff the pumpkins with beans at the bottom and batting at the top.
Pull the thread tight and tie it off.
Then sew the opening shut.
Now make the leaves. Cut leave shapes out of coordinating material. Each leaf will need two sides.
Put the right-facing sides together for the leaves and sew. Then turn them right side out.
Stuff the leaves with a little batting and sew the seams shut.
Tape wire and wrap the wire around a leaf 5-6 times. Then wrap the wire around the tree branch and then around a second leaf. Twist the two leafs together. Put a dab of hot glue at the back of each leaf and on the stem to secure everything.
Put a couple dabs of hot glue in the center of the pumpkin seam and press the tree branch into the center. Press down until secure.
And that is it!! Now you have some plush Polka Dot Pumpkins.
Ella loved these so much that she is sleeping with one. The minky material is so soft!!
Happy Fall!!
And in honor of PUMPKIN WEEK — here are a few more Pumpkin Ideas to add some festivity to your FALL decor: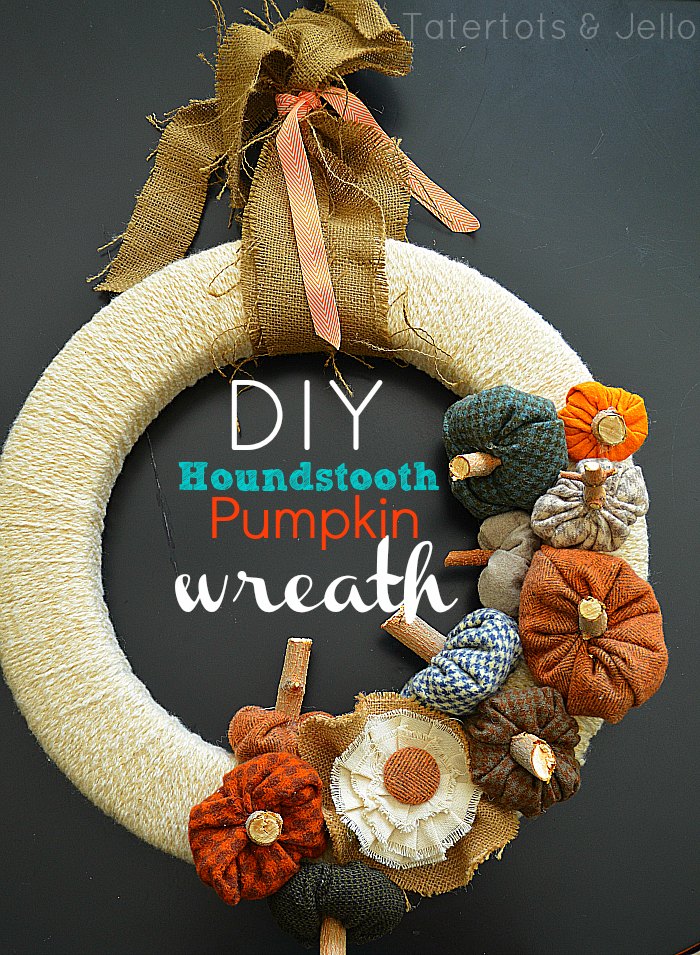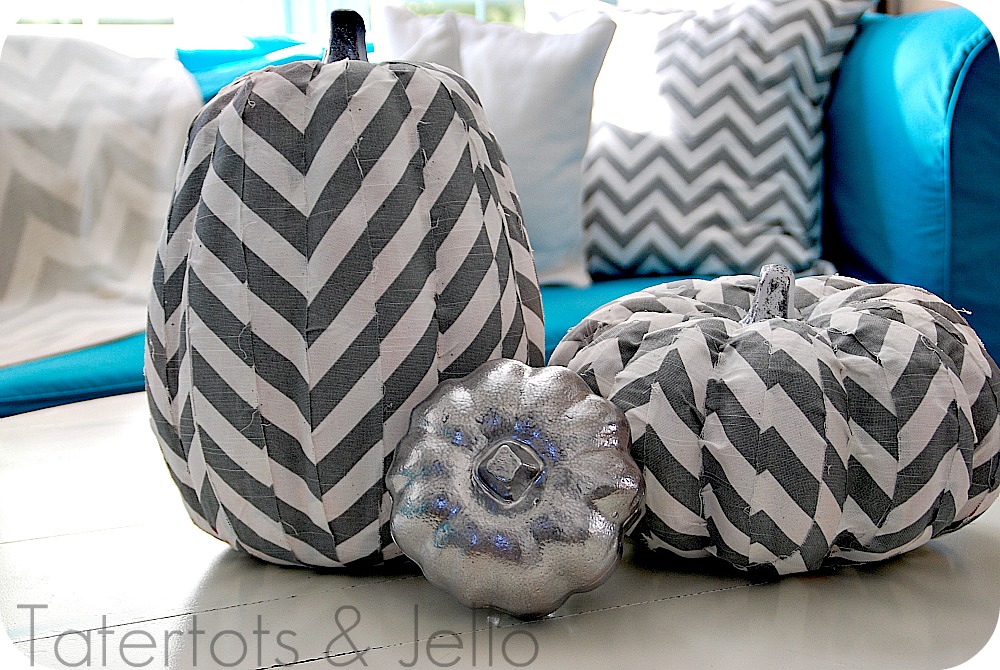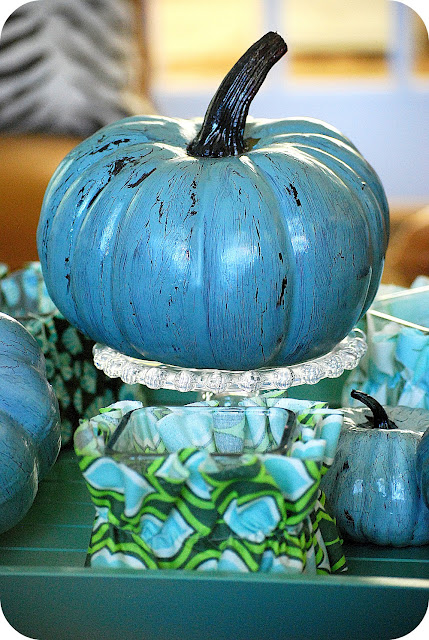 Crackled Dollar Store Pumpkins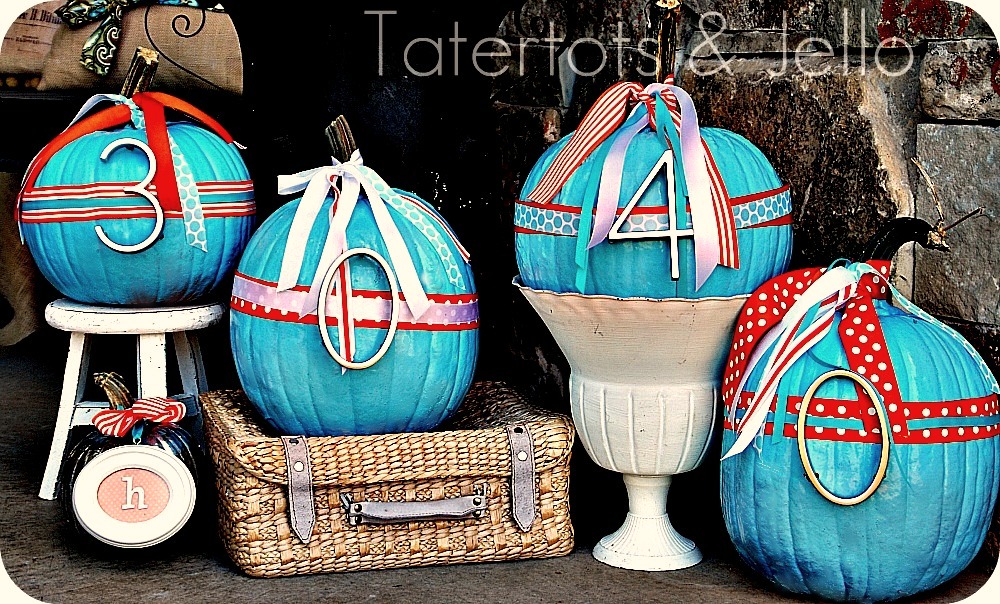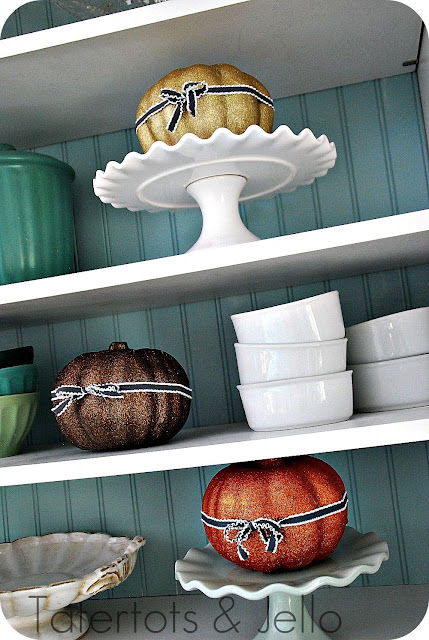 Glittered Dollar Store Pumpkins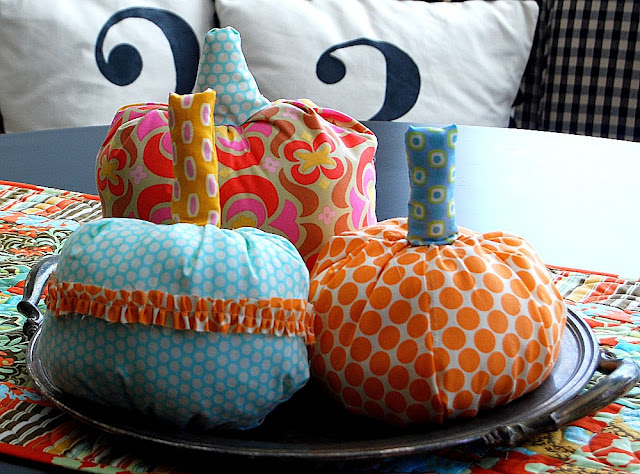 Ruffled Pumpkins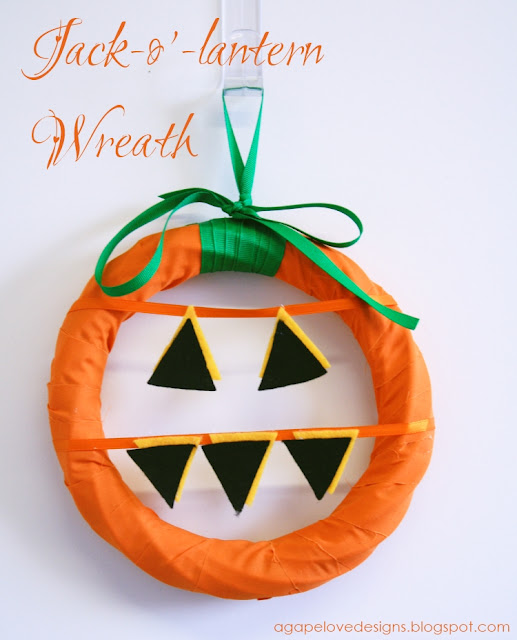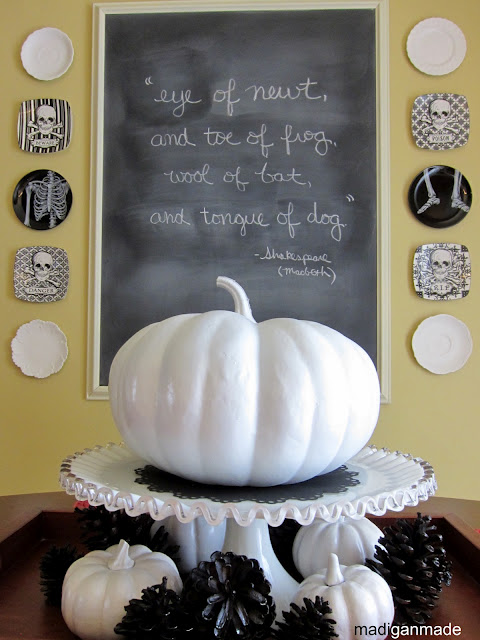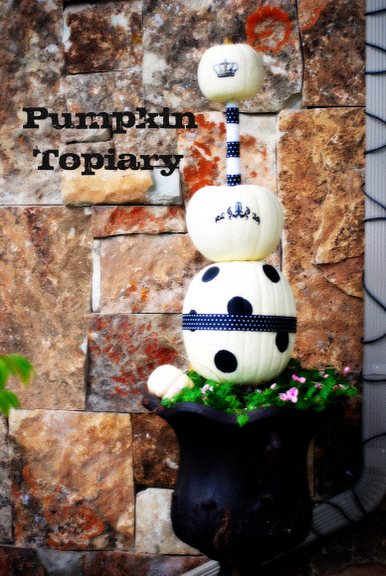 Do you love decorating for FALL?
Share YOUR ideas and links in the comments — I would love to see them!!
xox