I have an addiction. I admit it. I love COLOR!!
Bright colors to me = HAPPY!!
And one of the easiest ways to bring color into your home is through paint!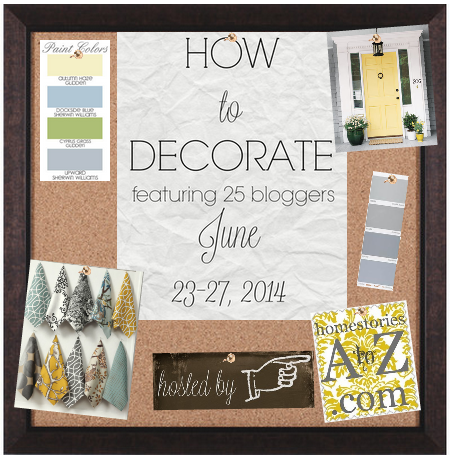 I'm so excited to take part in Beth from Home Stories AtoZ's How to Decorate Series with 25 bloggers each sharing a different aspect of decorating. The posts are so informative and inspiring!
Be sure to go over to Beth's blog and get all of the information on this amazing series!
Spray paint is so easy and quick.
It's instant gratification!
I use it ALL the time in my home to bring in new colors or change out old colors for new ones.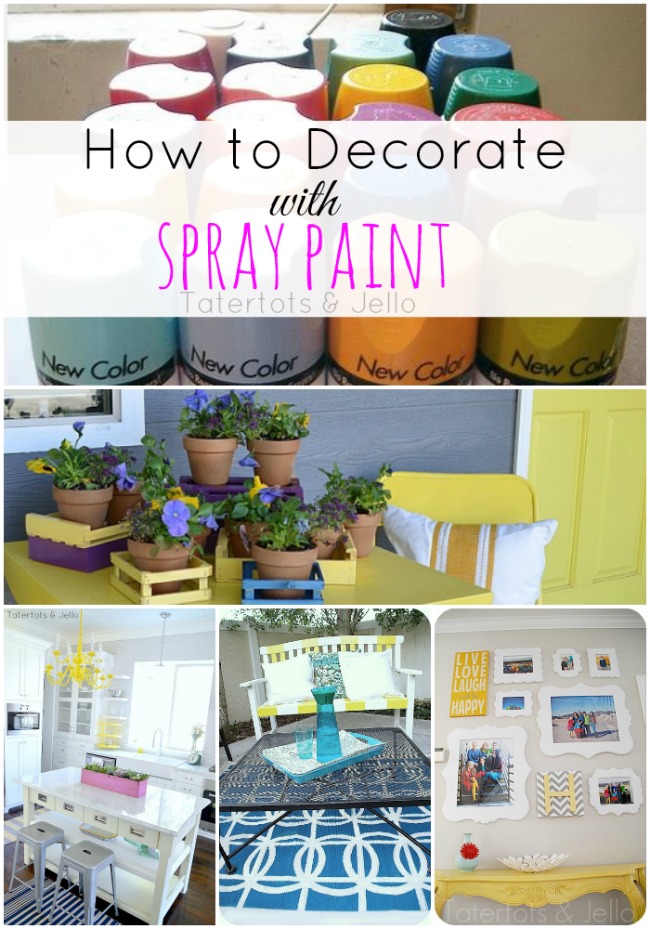 Here are are a few recent projects I have done with Spray Paint.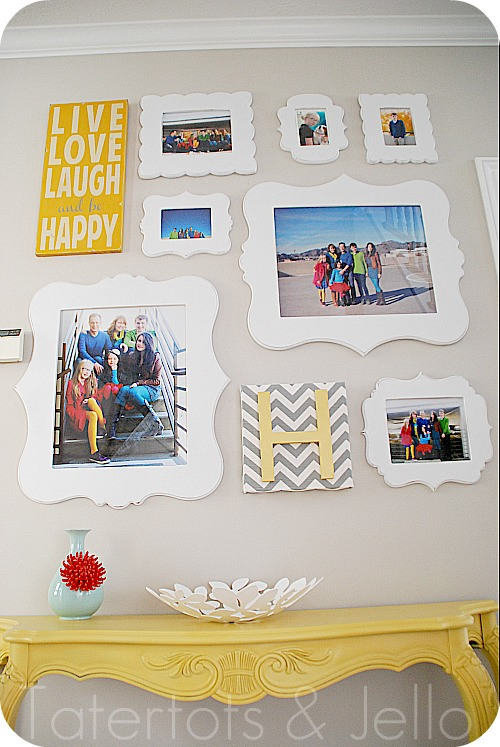 One of my favorite projects of all time was the Family Gallery Wall I created. I spray painted these frames white and I spray painted an old table I inherited from my grandma yellow. The paint really gave the project the clean boost it needed.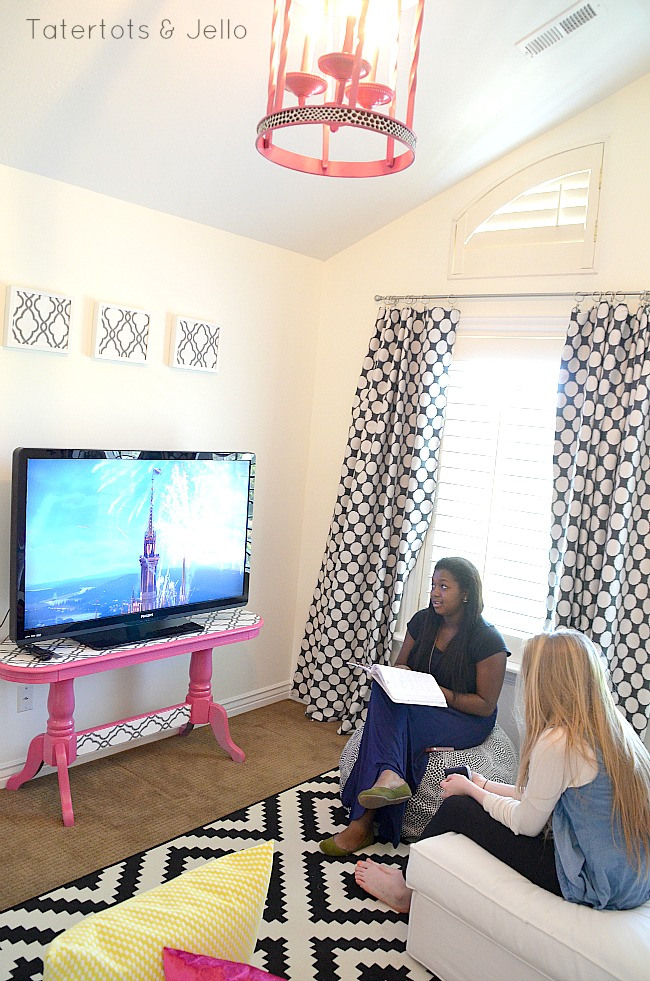 In the Teen Hangout Room I created, I spray painted a vintage table hot pink and mod podged wall paper to it to add a little POP of color!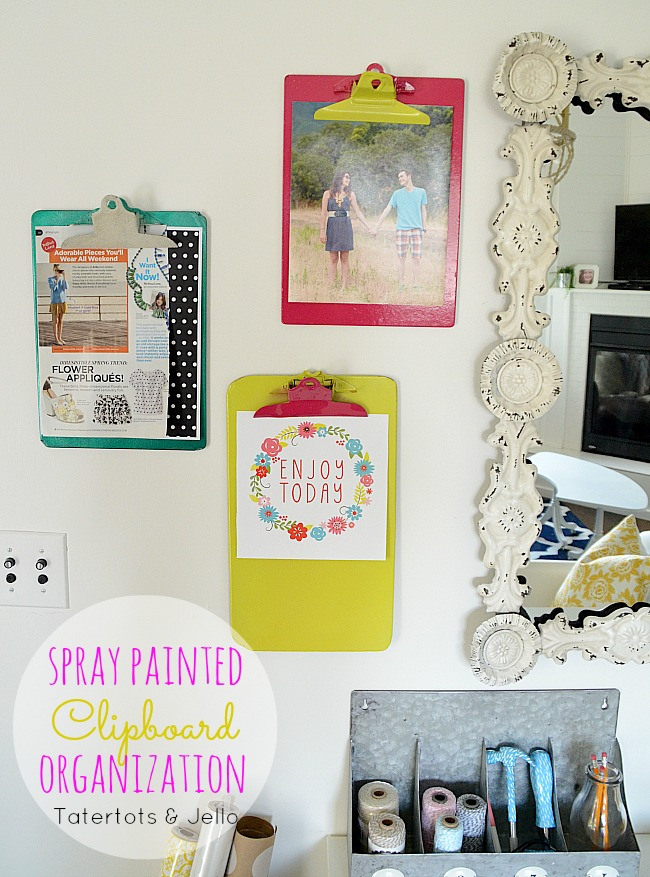 And if spray painting a big piece of furniture seems intimidating, you can start off my spray painting small things like I did with this Clip Board Wall that I spray painted bright colors and hung in my #1905Cottage!
I might have an obsession with chandelier makeovers. And the easiest way to transform them is with spray paint!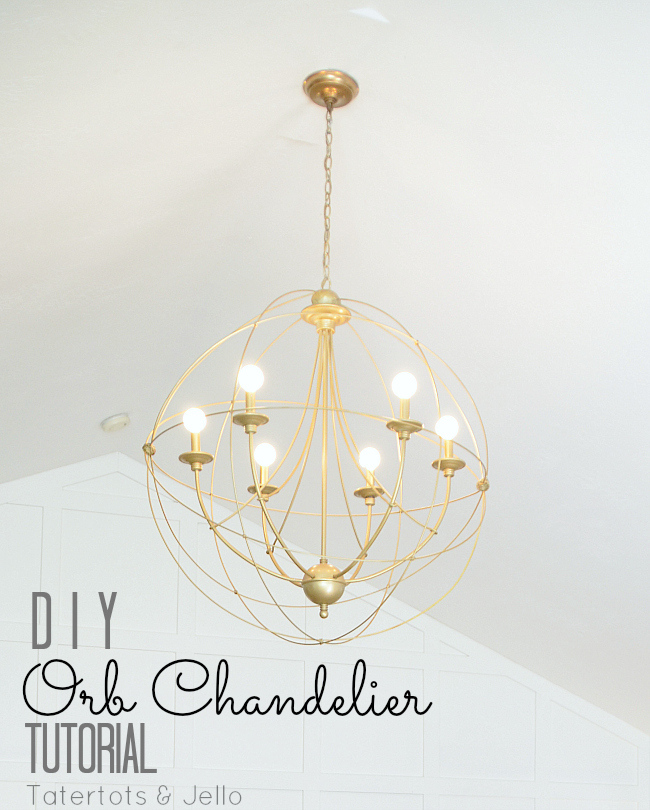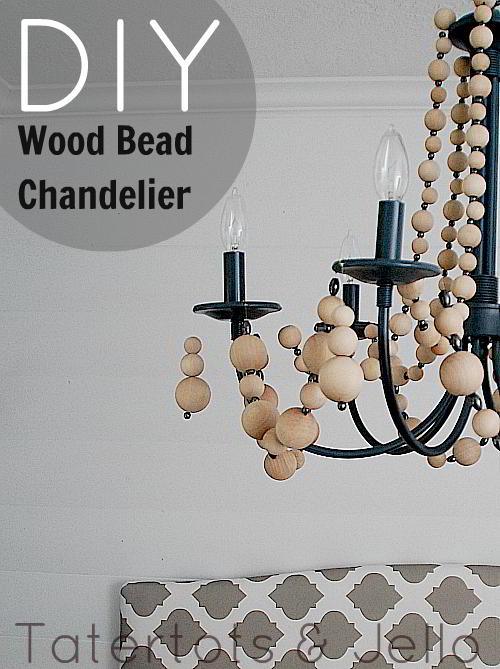 Beachy Beaded Chandelier Tutorial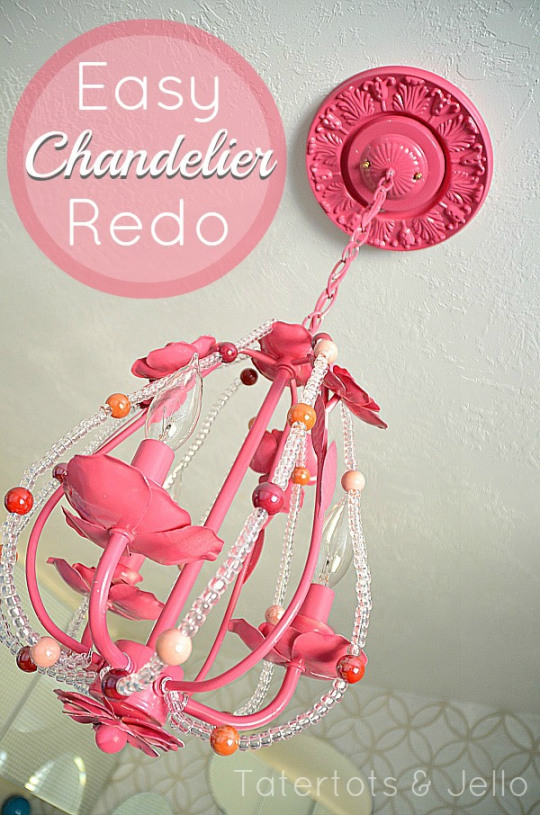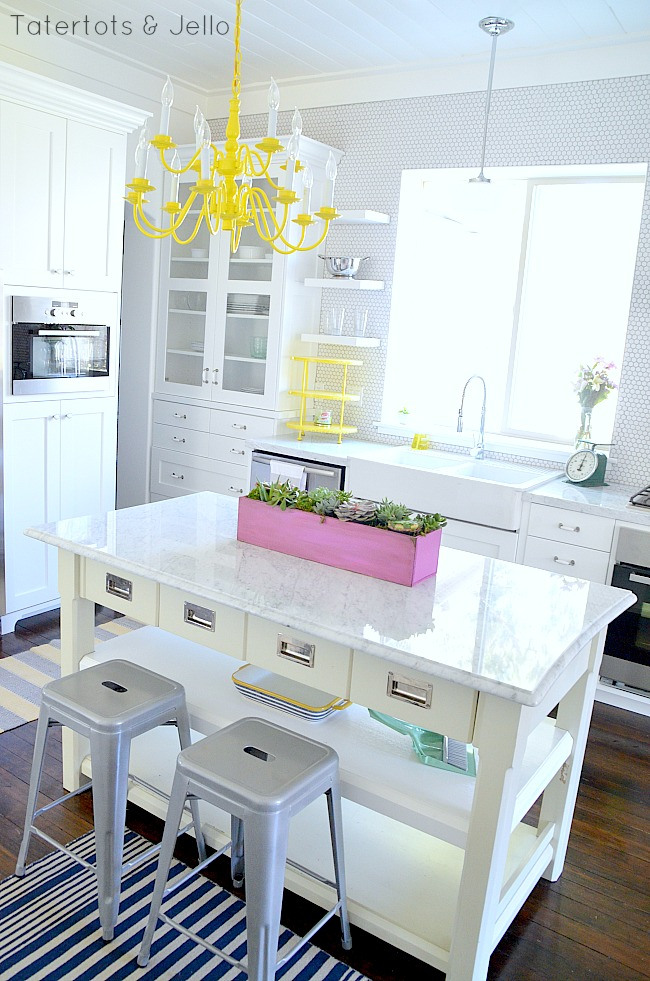 #1905Cottage Yellow Chandelier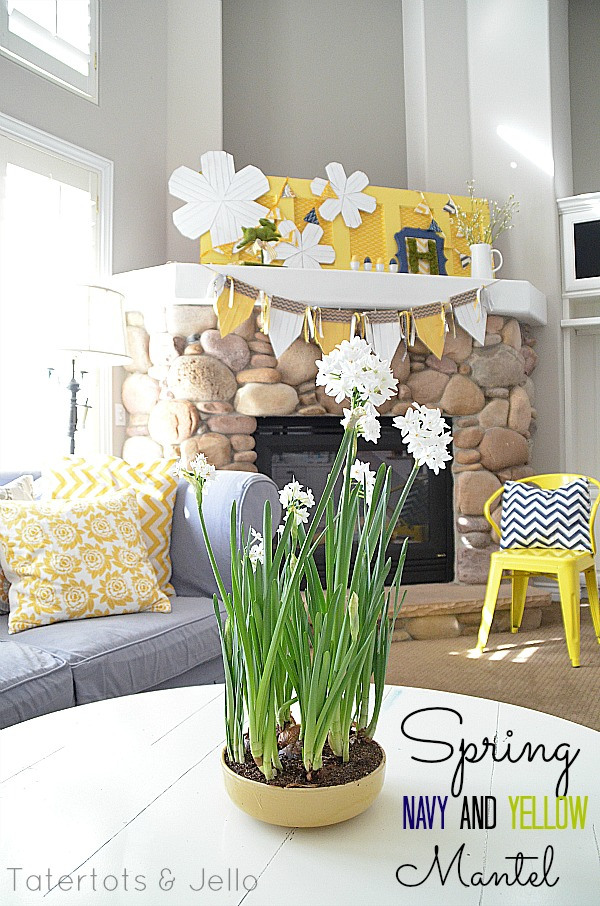 I also love to spray paint vintage doors and use them as a backdrop on my mantel!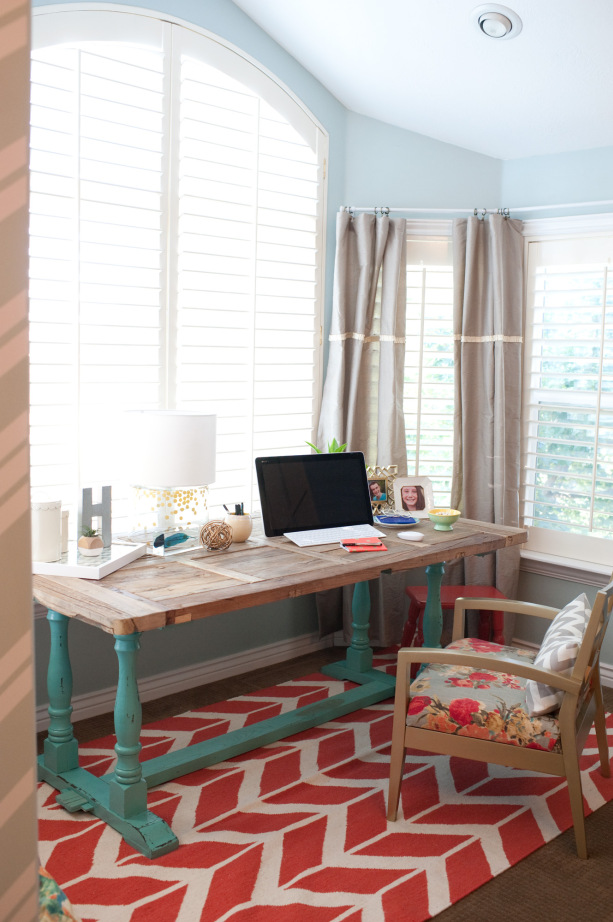 And one of my favorite spray painted furniture projects is the gold chair from my Master Bedroom Makeover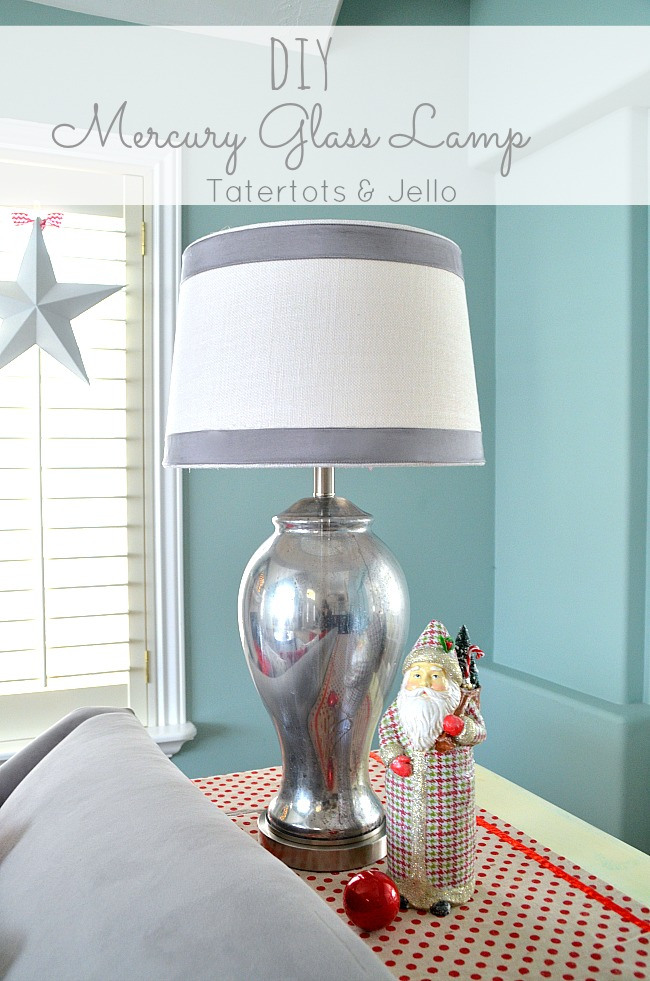 And I love that there are different techniques you can use with spray paint to achieve different looks. Like this DIY Faux Mercury Glass Technique I used with Krylon's Looking Glass spray paint to acheive the look of Mercury Glass!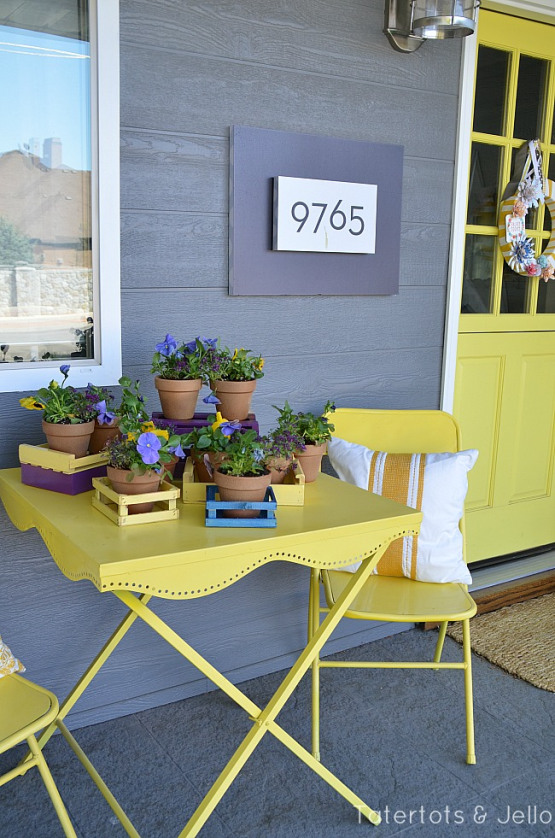 And spray paint can bring a lot of color in easily. Like these crates that I spray painted different colors and created a little Spring Crate Centerpiece on the #1905Cottage porch!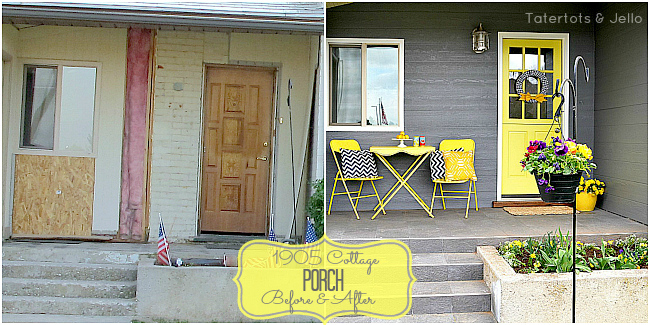 And I also spray painted that little Vintage Bistro Set yellow. I told you I love spray paint LOL!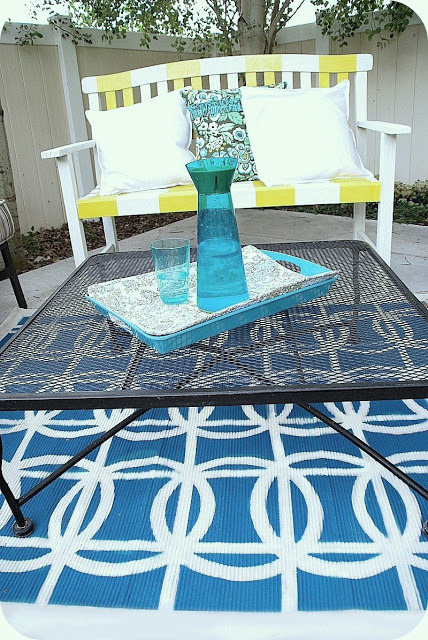 You can spray paint almost anything. I have spray painted rugs and found that the spray painted ones last longer than the regular painted ones. How interesting is that?!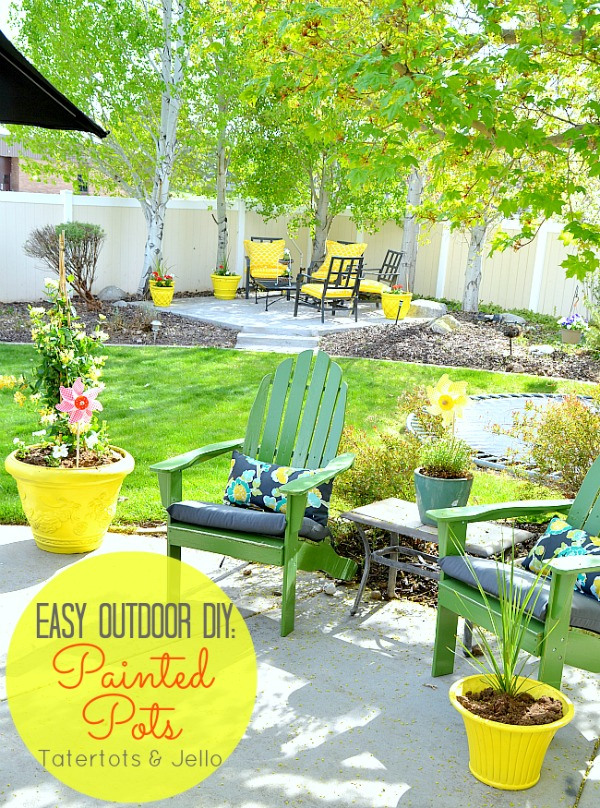 Another of my favorite projects was spray painting my pots all one color last year!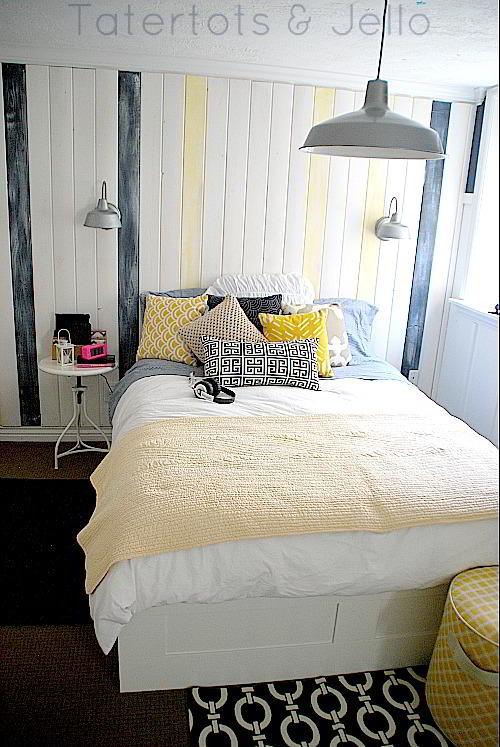 And I had a great time spray painting board to create a Beachy Paneled Wall in my oldest daughter's room.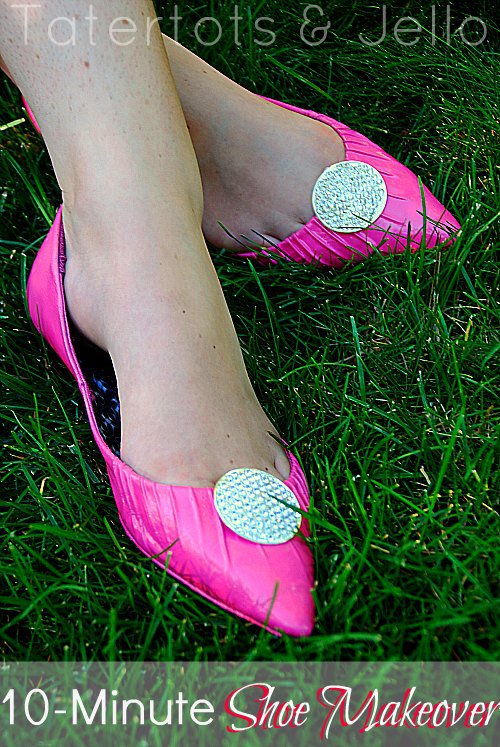 I've even spray painted shoes – you can make your shoes over in 10 minutes!!
I could go on and on. I pretty much spray paint anything that doesn't move around my house.
Do YOU love to spray paint??
What have YOU created???
Let us all know in the comments!!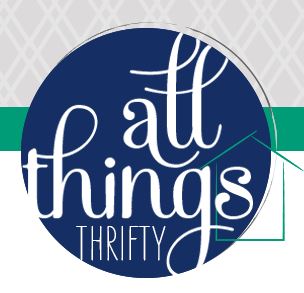 And be sure to head over to All Things Thrifty next and see what Brooke is sharing in the How To Decorate Series. I am sure it is AMAZING!!!!
And check out the other How to Decorate Tips!
Day 1:
1. Beth, Home Stories A to Z: How to Find Your Decorating Style 2. Courtney, A Thoughtful Place: 5 Gallery Wall Styles 3. Stacy, Not Just A Housewife: How to Decorate with Plants 4. Myquillyn, Nesting Place: Turning a House into a Home on a Thrift Store Budget 5. Donna, Funky Junk Interiors: How to Turn Worthless Junk into Home Decorating Must Haves Day 2: 1. Melissa, The Inspired Room: The Secret Ingredient Every Room Needs 2. Jessica, Four Generations One Roof: How to Decorate with Container Plants 3. Traci, Beneath my Heart: How to Style a Coffee Table 4. Cyndy, The Creativity Exchange: Tricks for How to Zone in on the Perfect Paint Color 5. Laura, Finding Home: 5 Ways to Personalize Your Home Day 3: 1. Emily, Decorchick!: How to Decorate with Cowhide When You Aren't a Cowboy
Happy Friday!!
xoxo