It's Friday!!
Welcome back to the …

We've combined the popular parties at I Heart Nap Time, Lil' Luna, Somewhat Simple, Tatertots & Jello and Today's Creative Blog to make a giant link party. You'll only have to link up once to to be listed on all five sites, and each of us will choose our own projects to feature posts — just like we always have!
So be sure to check with each site to see which of the amazing ideas were featured! I'll have two "great ideas" posts this weekend!
This week's giveaway is the Hello Summer Giveaway!
Link up your projects, enter to win, and see what you might have missed this week at Tatertots & Jello after the break:
There have been all kinds of exciting projects this week at Tatertots & Jello!
I'm super excited to be featured in Paper Crafts & Scrapbooking magazine's Creative Spaces Volume 3! On Tuesday I talked about what projects of mine are featured and listed some of the other amazing blogs that you'll be able to see in the magazine!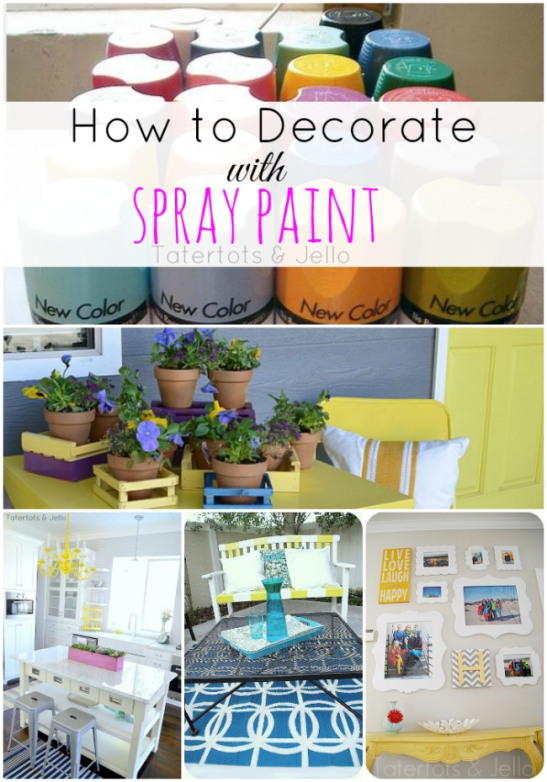 Today I shared a ton of my favorite projects I've made with spray paint as part of Beth from Home Stories AtoZ's How to Decorate Series!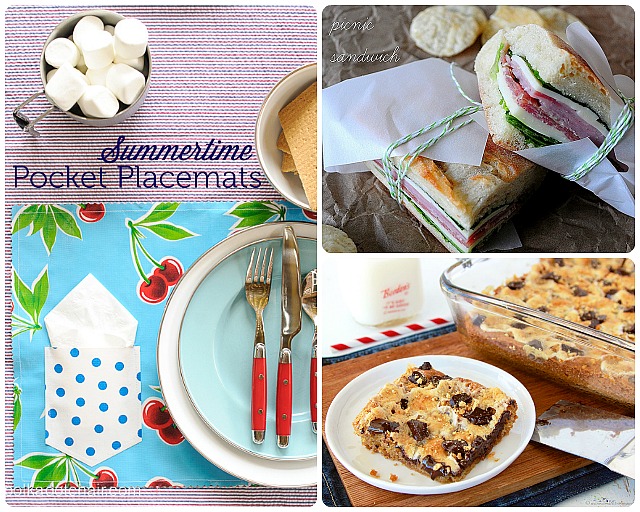 This week my contributors have been focused on food!
On the left are Summertime Pocket Placemats from Polka Dot Chair,
On the upper right are Pressed Picnic Sandwiches from Cleverly Inspired,
And on the lower right are What's Cooking with Ruthie's S'mores Cookie Bars!
* * * * *

Here's how to enter a Cedar Play Set and other amazing prizes as part of the Hello Summer giveaway:
Hello Summer Giveaway! Win a Cedar Play set and MORE!
* * * * *
Now it's time to link up your projects!! I can't wait to see YOUR ideas and feature YOU!! Remember, you only need to link up once here to be listed in all of the sites' parties — but be sure to check out each site through the weekend! We'll each be featuring our own picks from all of the fabulous ideas! (When you add a link, please mention on your site that you linked up at Tatertots and Jello (here's a link: Tatertots & Jello).
Please visit and comment on TWO links above you and TWO links below you — in addition to any others that you want to visit. {We all love comments!}
xoxo

* * * * *