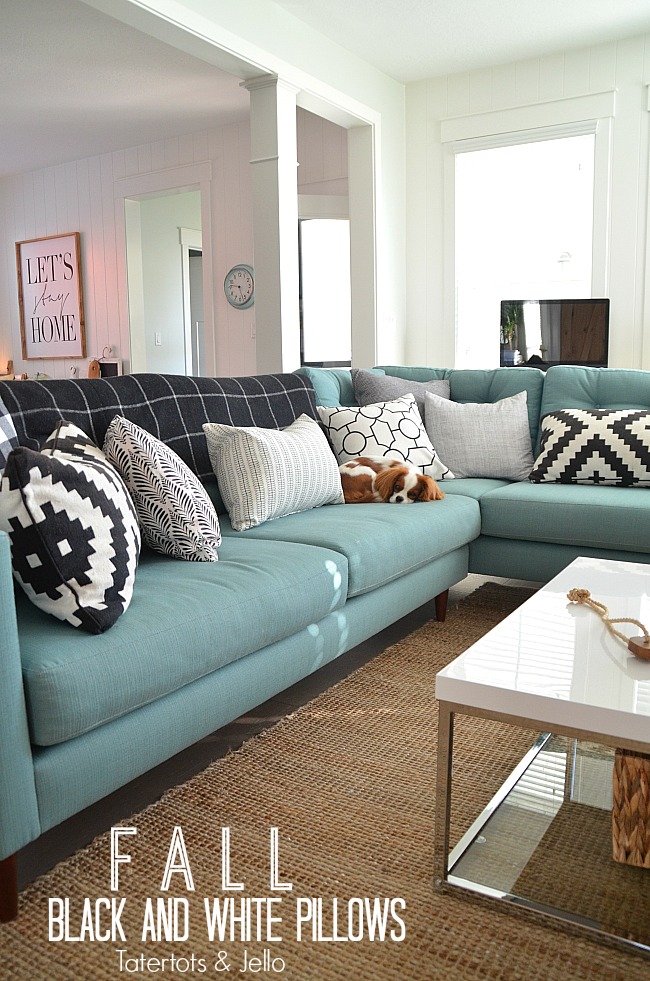 ---
Black and White Fall Pillows
How to mix and match patterns
---
Black and White Fall Pillows – mix and match patterns. We are still loving our bright Word Market couch. You might remember that I bought it online without being able to read any reviews or being able to test it out. We were so relieved when it came and it turns out that it is comfortable and we love the way it looks.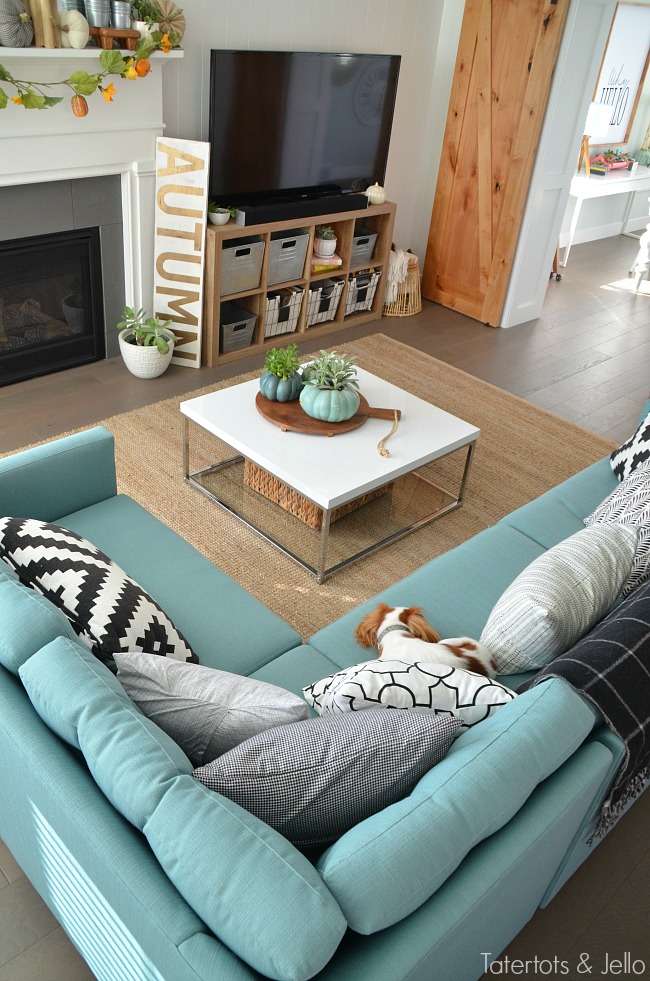 It's kind of a gamble buying a colorful couch. There's the chance that you might get tired of it. There's also the challenge of decorating around it for different seasons and holidays – like Autumn, Halloween and Christmas. Luckily I love decorating for holidays with a non-traditional color palette. So as Fall approached I thought about how to bring the feeling of Fall into our family room with our green/blue summery-looking couch.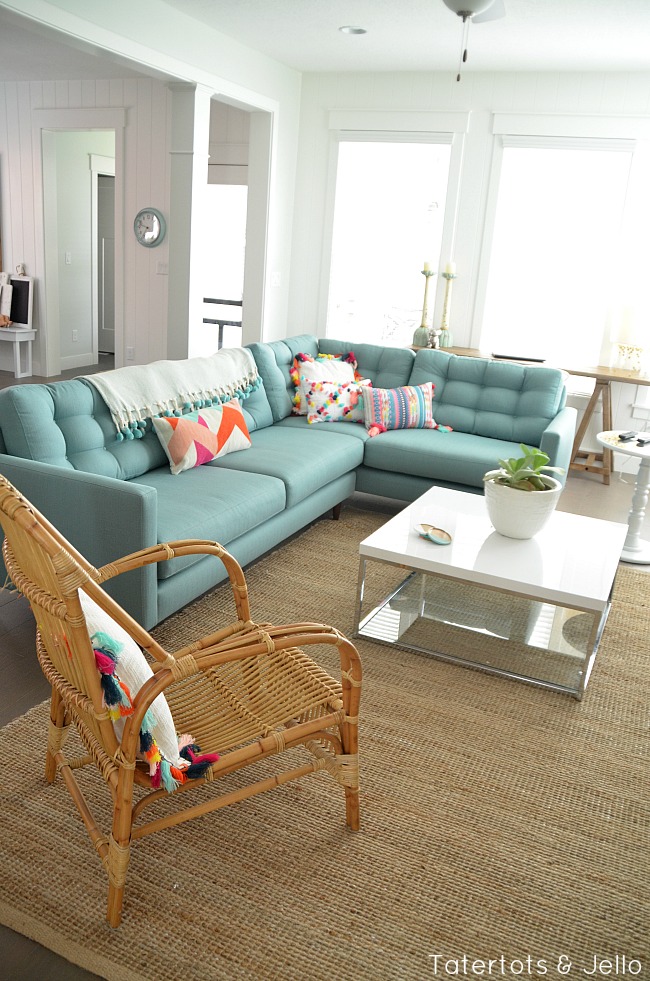 Here is what our couch looked like this summer. I think the pillows make such a difference in decorating for different seasons.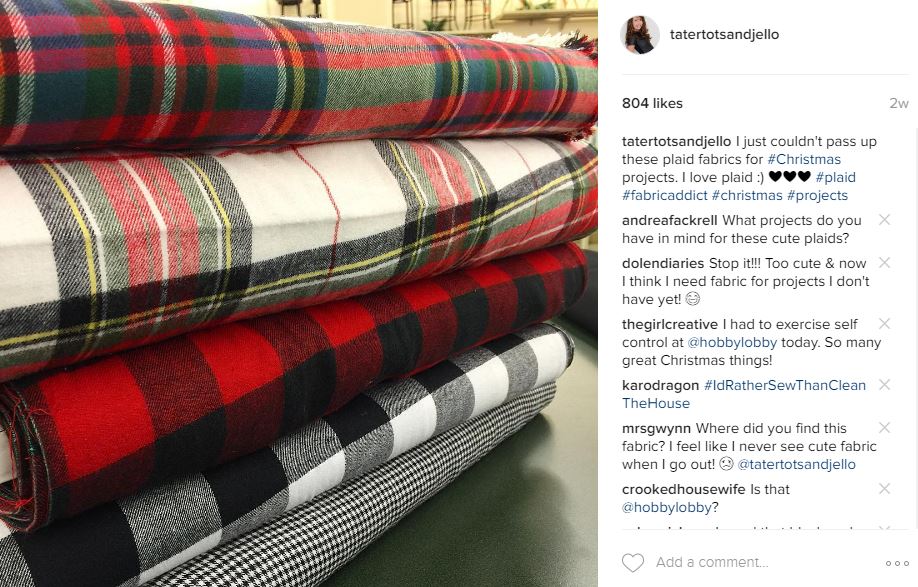 A few weeks ago I found some beautiful plaid flannel material at Hobby Lobby – including a black and white buffalo check and a smaller black and white gingham. I was thinking of making all plaid pillow covers for fall, but finding plaid that would go with my green couch was a challenge. Since I plan to decorate for Halloween this year in all black and white, I decided that black and white pillows in different prints would be perfect for fall and also could stay as we transition into the Halloween season!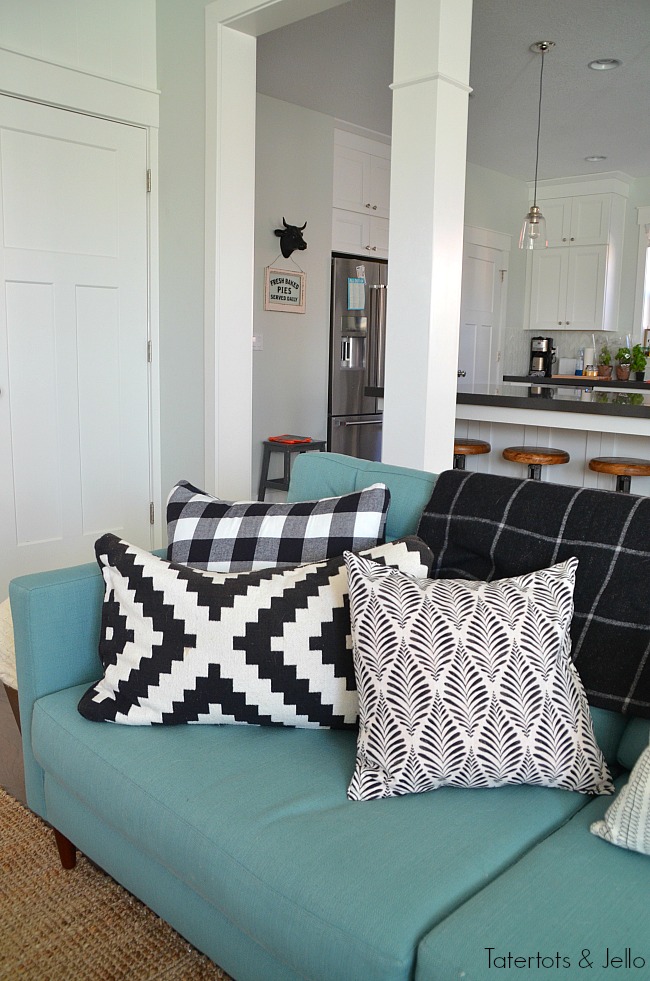 I made pillow covers with the black and white buffalo check and the black and white gingham materials.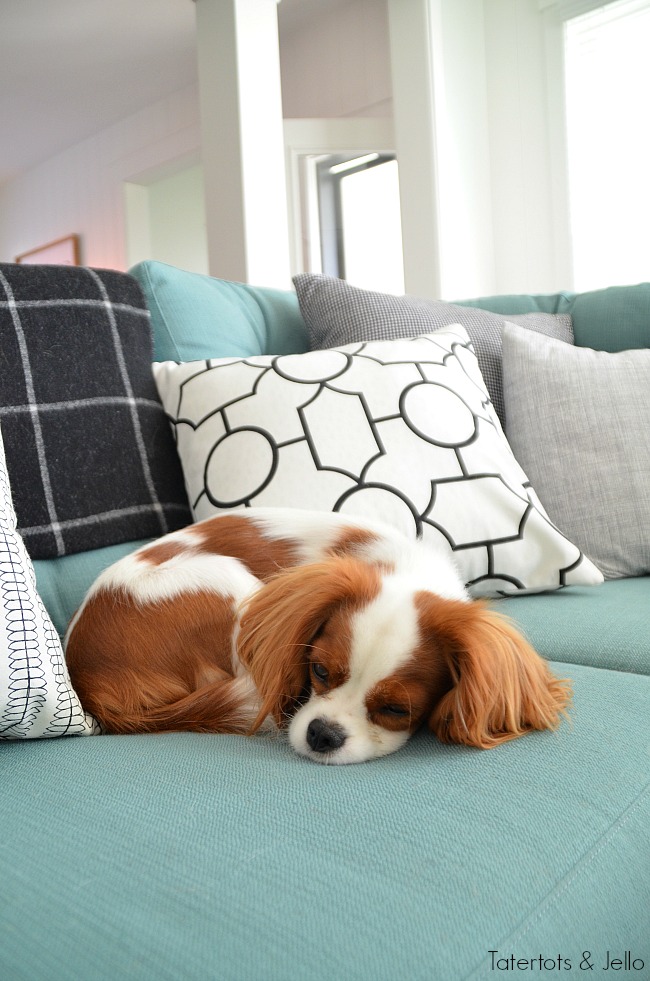 When I was at Swiss Days I stopped by Nannygoat Pillows booth and found a couple other black and white prints.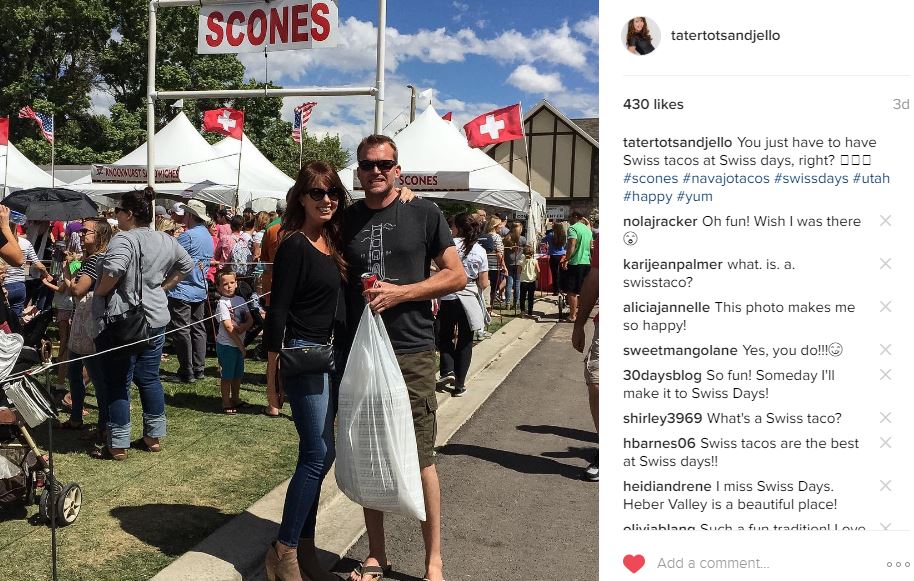 I also brought in my Ikea pillows from the black and white covered porch until I find a couple more pillows that will coordinate.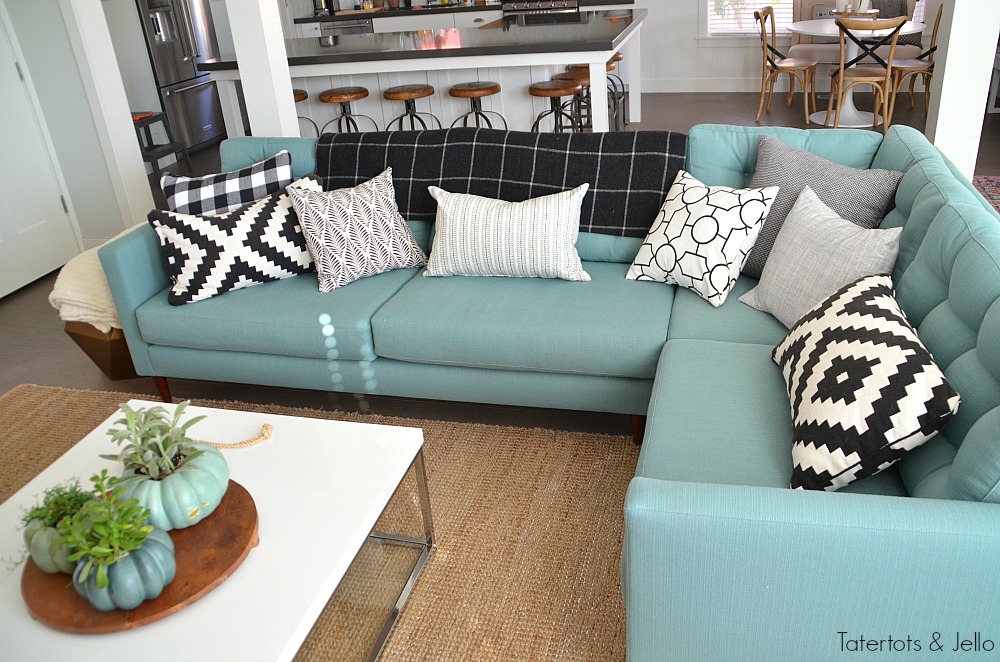 ---
Black and White Fall Pillows
How to mix and match patterns
---
Black and White Fall Pillows. How to mix and match patterns. I love the way the black and white pops against the green couch. I think the trick in decorating with a lot of different patterns and prints is to keep the color palette the same in all of the fabrics. You can combine any print or pattern together as long as the colors are the same. therefore, I was able to bring in many different styles of patterns and prints because they are all black and white. And another tip when decorating for different seasons is to bring in a coordinating throw. I love this black and white window pane wool throw I found at HomeGoods.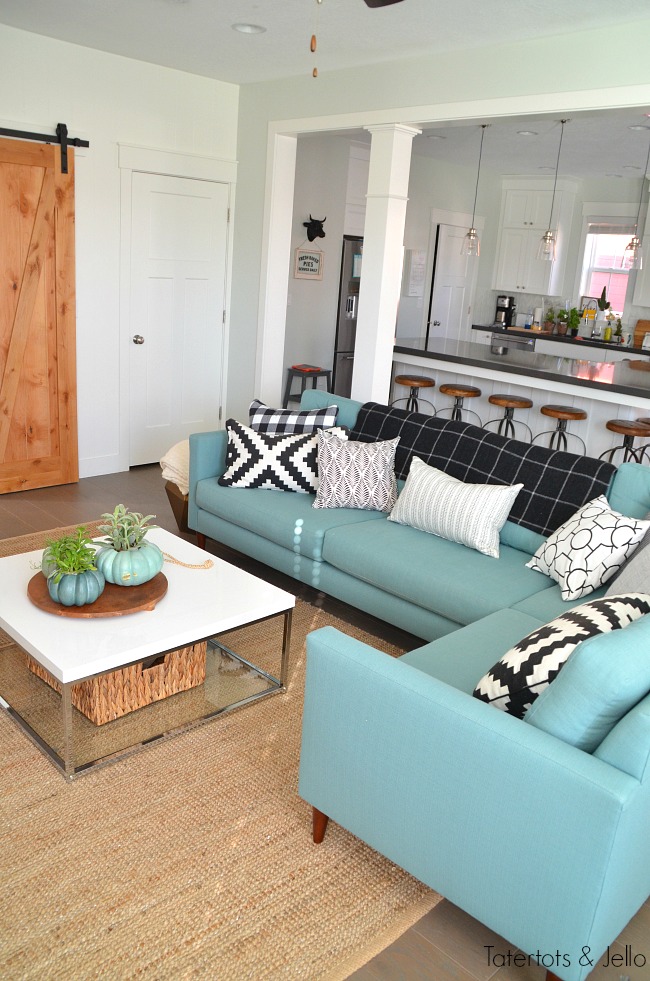 Pillow covers are SO easy to make and also very inexpensive. My larger pillow covers used less than a yard of material. If you want to learn how to make easy pillow covers – here's my 10-Minute Pillow Cover Tutorial.
Now I am excited to get cracking on a new black and white Halloween mantel.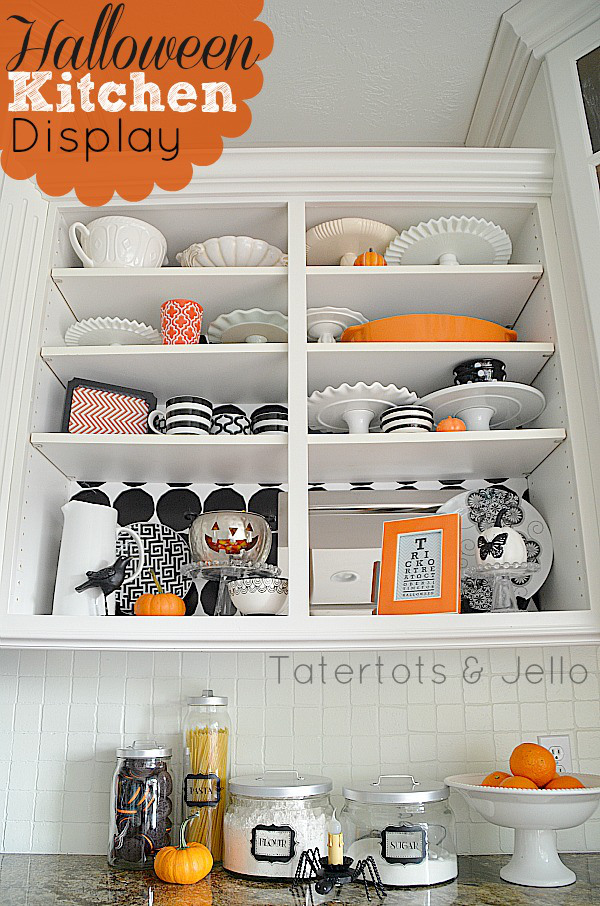 I wish I had open shelving in my new kitchen because I loved decorating my kitchen for Halloween.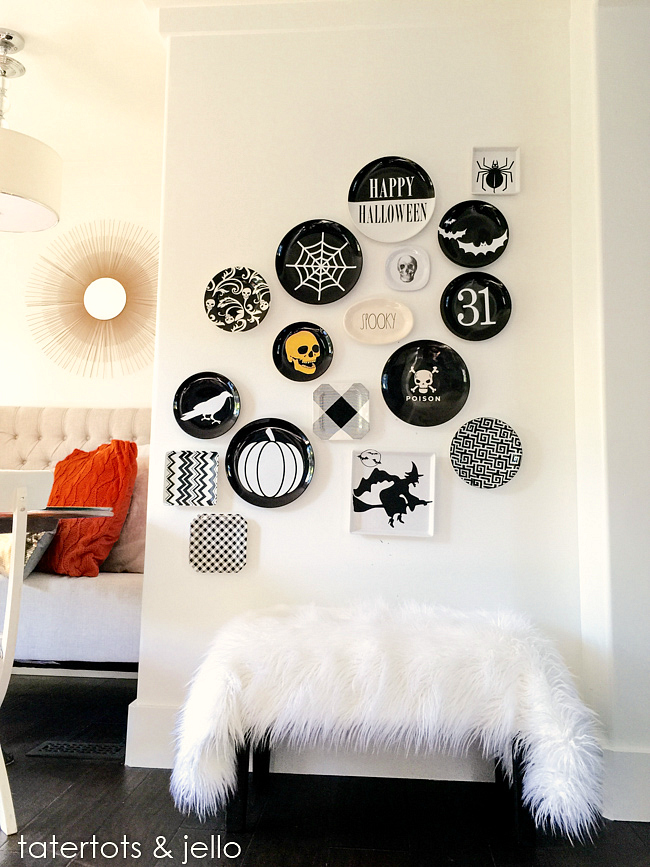 And bring out my plates for my black and white plate wall in our new home!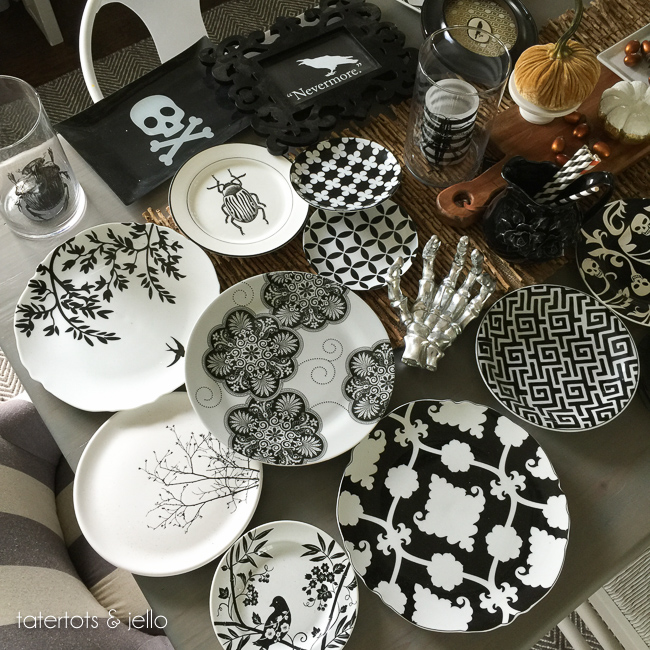 How do YOU decorate for Autumn?
Share YOUR ideas with us in the comments. We would love to see what you have been doing!
Have a beautiful day!
xoxo