Welcome Home Saturday – June! Things DIY projects and things I love this month for June.
Welcome Home Saturday – June!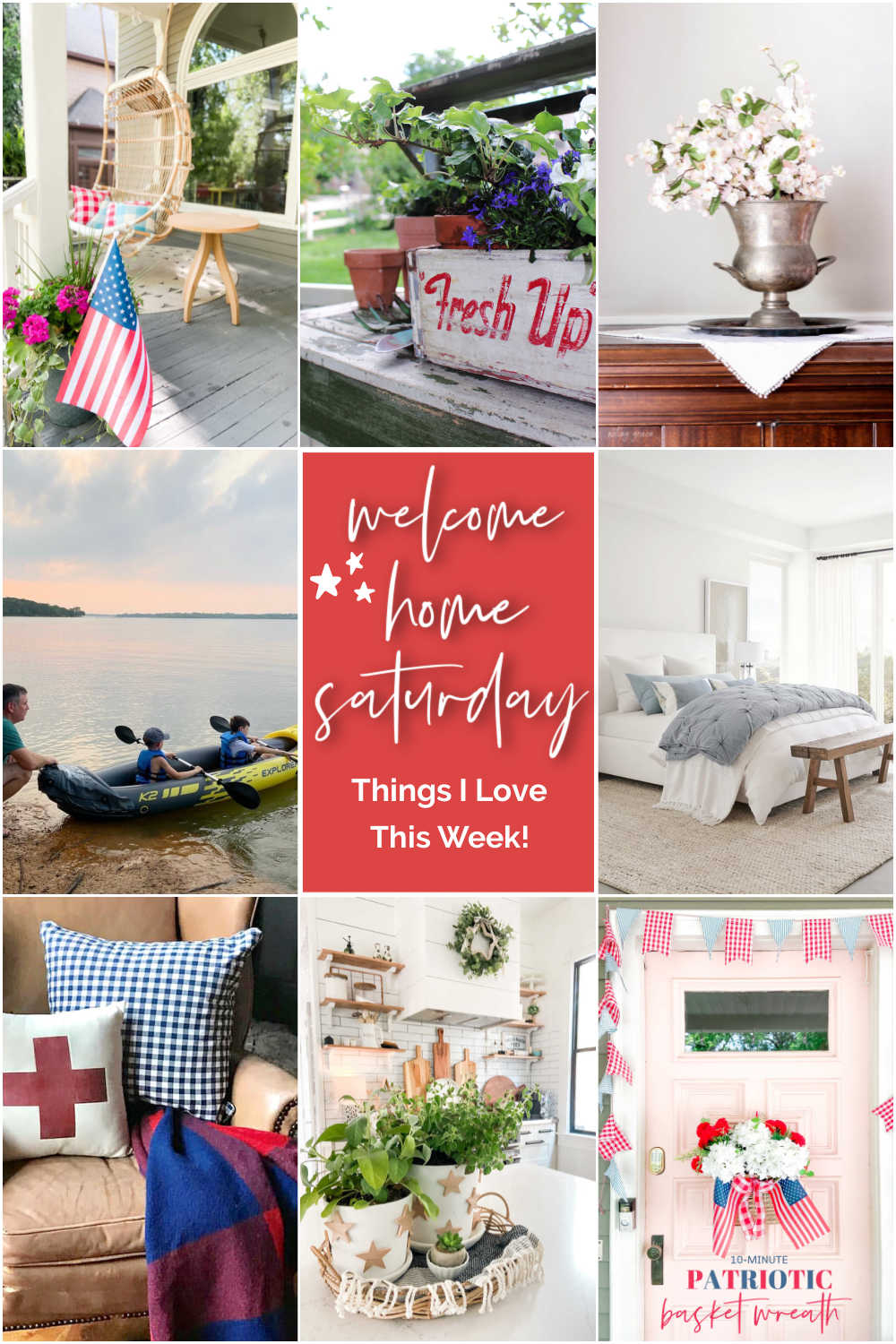 Happy weekend my friends! Can you believe it's June already?? Wow – things have been crazy and good here. School is out and my daughter got her drivers license yesterday. I can't believe she was 3 when I started blogging, life is flying by!! We are starting to get out and about more and this week we went to TWO movies in the theater! We saw A Quiet Place 2 and Cruella and both were so good! Have you seen either of those films?
New Projects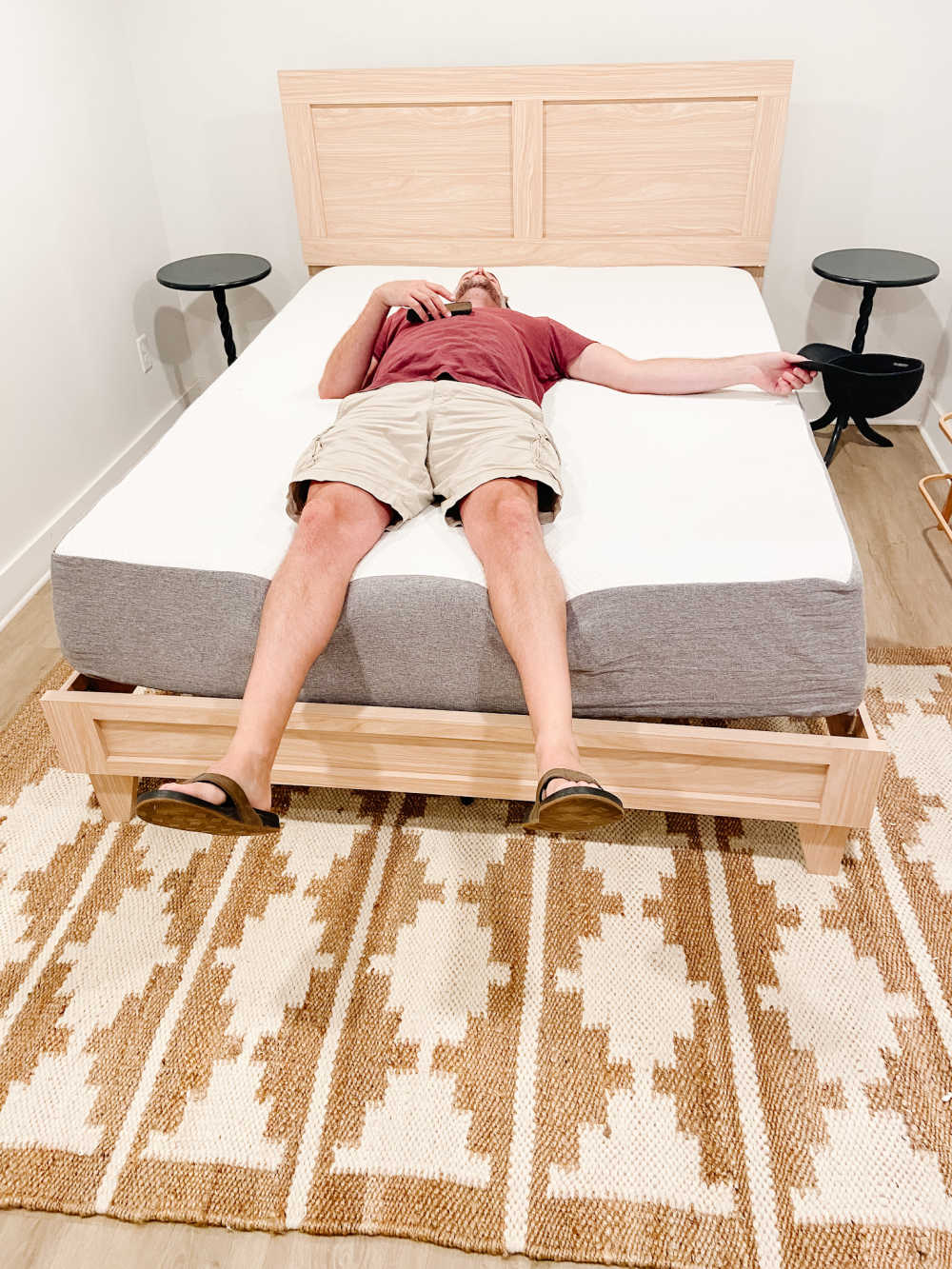 We are in the middle of our main bathroom and bedroom remodel and luckily are done with the demolition portion of the remodel. This week the subfloors are back in, the shower niches are done and the walls are prepped for tile. We picked up the tile for the project today – it's going to be so cute!! We also put together one of the beds for the airbnb downstairs which was fun!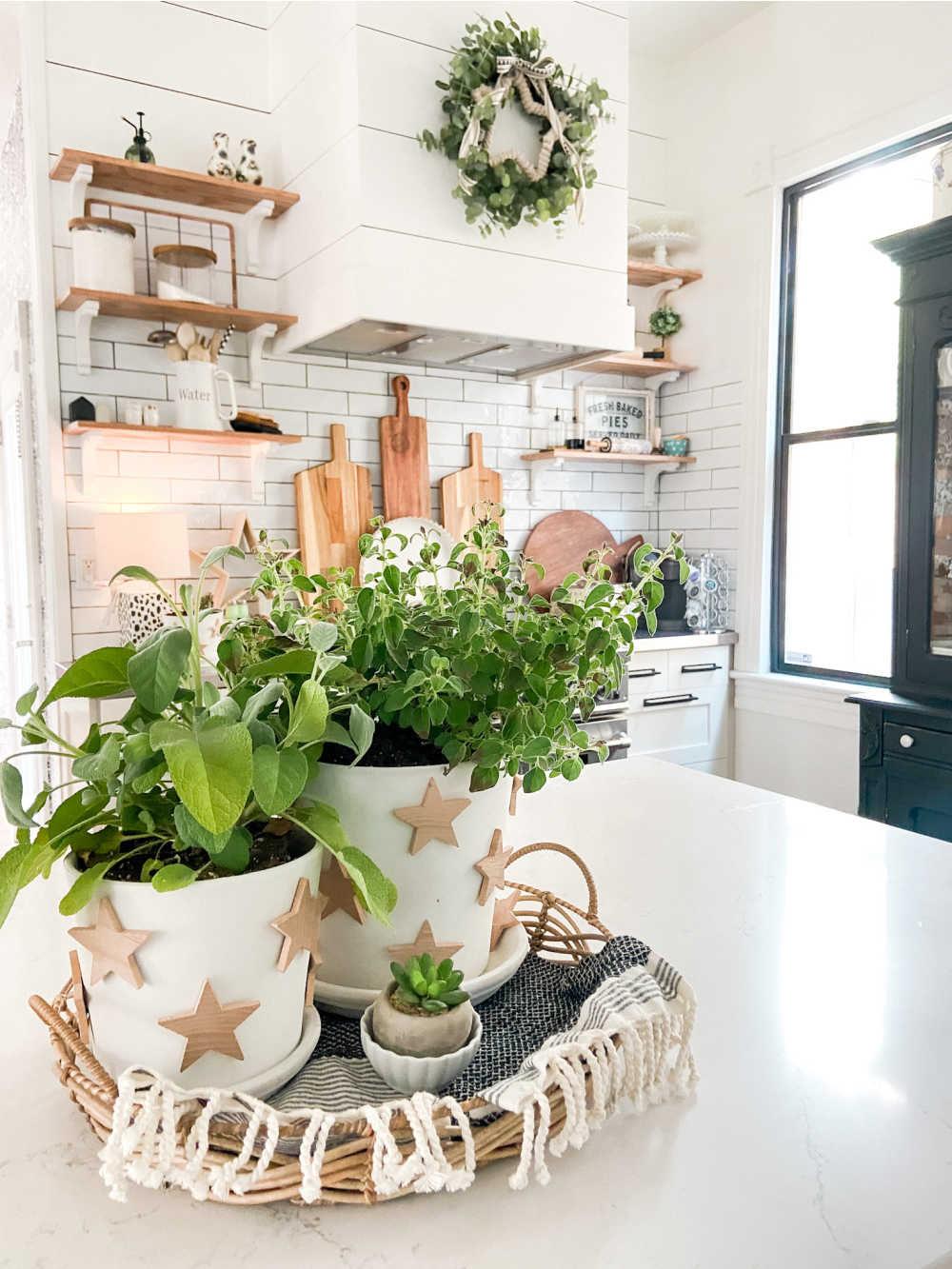 This week I shared a fun patriotic star planter idea. I have all of the info on how to spray paint terra cotta pots. Terra cotta pots are an inexpensive way to showcase flowers. I potted some herbs in my white pots and added the most adorable wood stars for a farmhouse/cottage spin!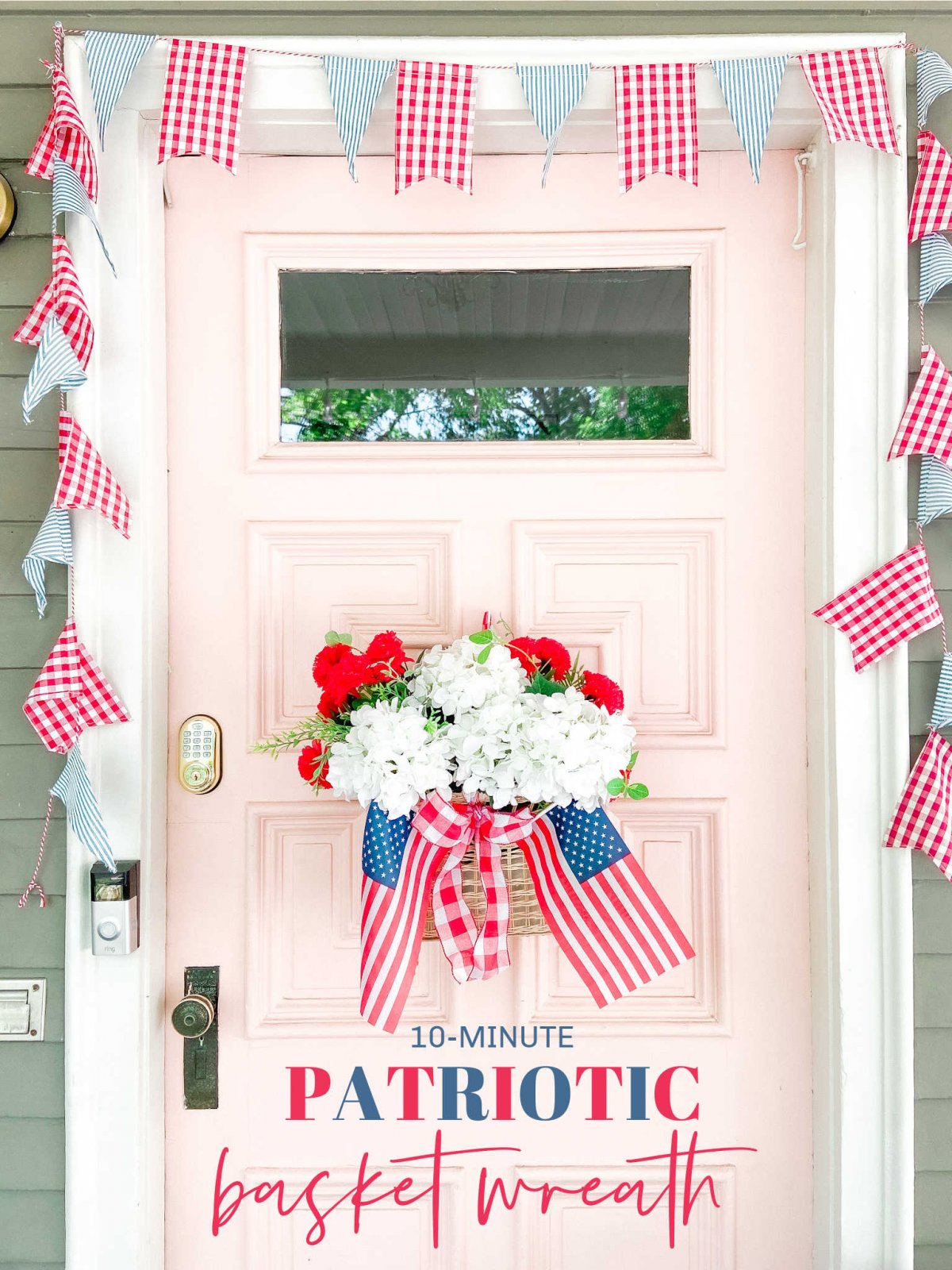 I also shared an easy patriotic basket wreath! In 10 minutes you can make this easy basket wreath. I also shared a round up of inexpensive basket wreaths if you want to make one for your door!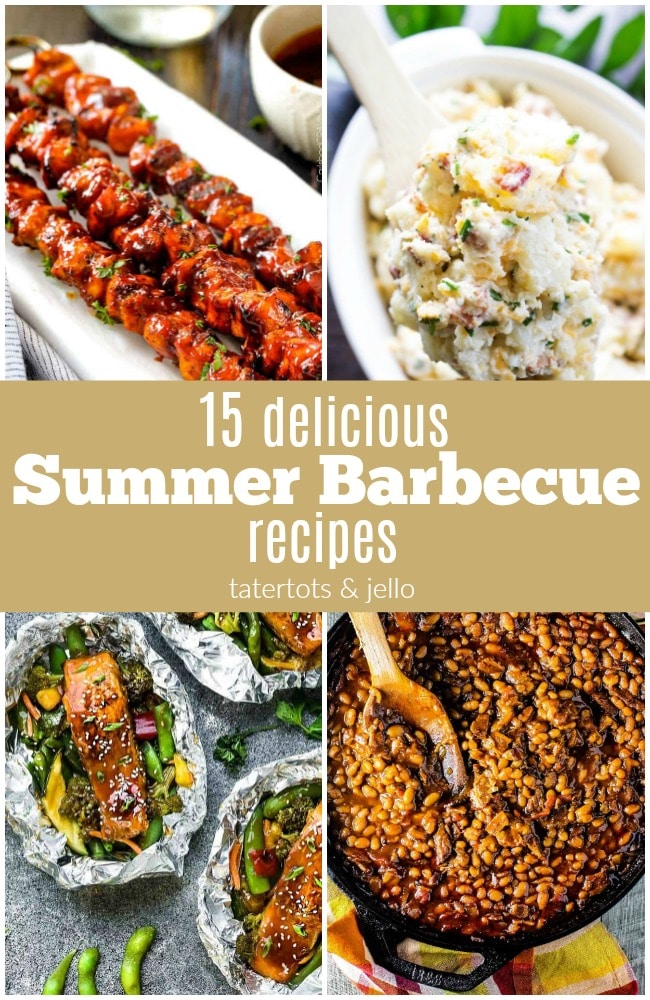 It's barbecue season, friends!! I also shared some of my favorite summer BBQ recipes. Main dishes, side dishes and more. So yummy!
Favorite Things
I just decorated our front porch and back patio for summer, so I thought it would be fun to share some of my favorite outdoor items!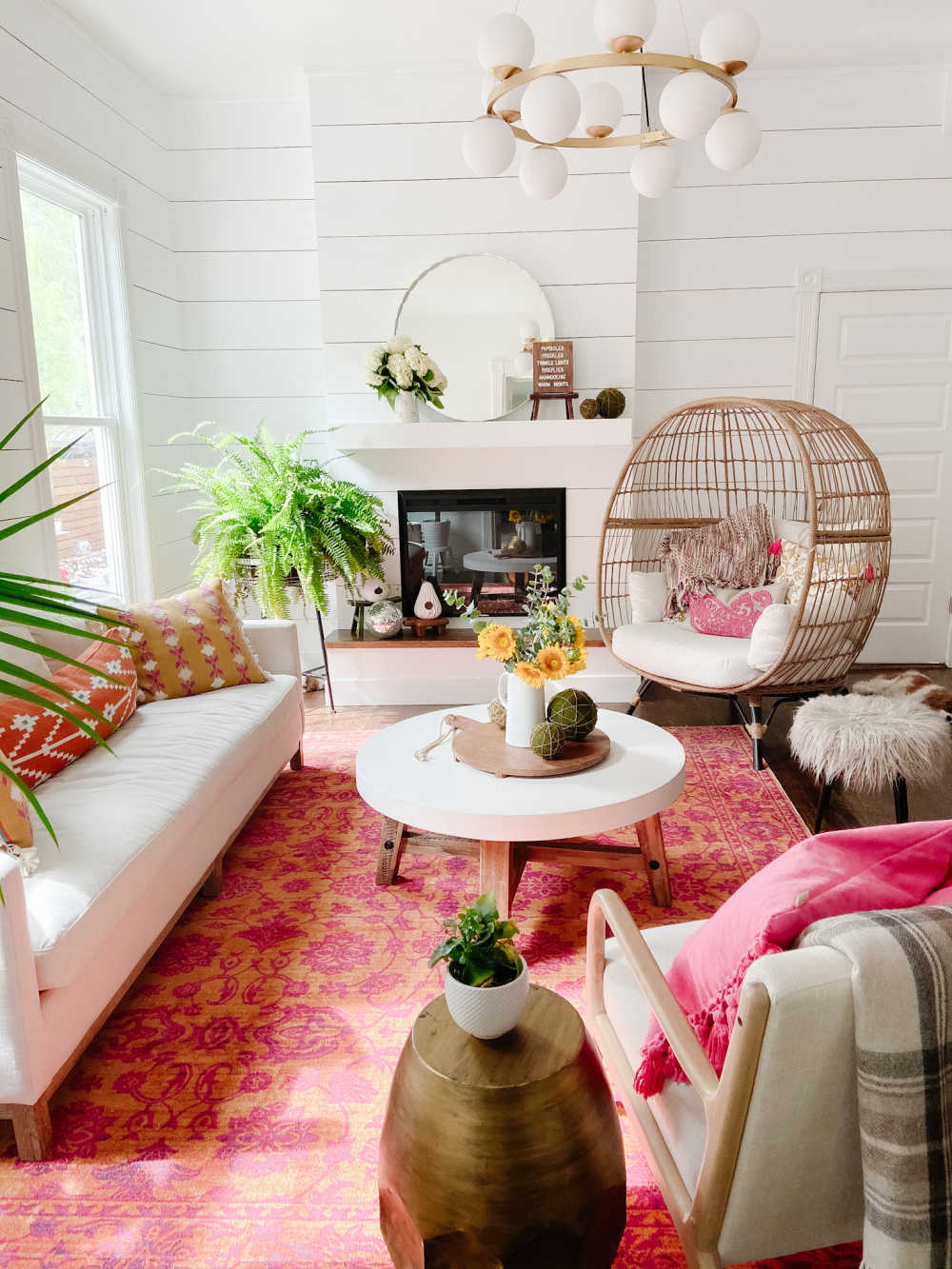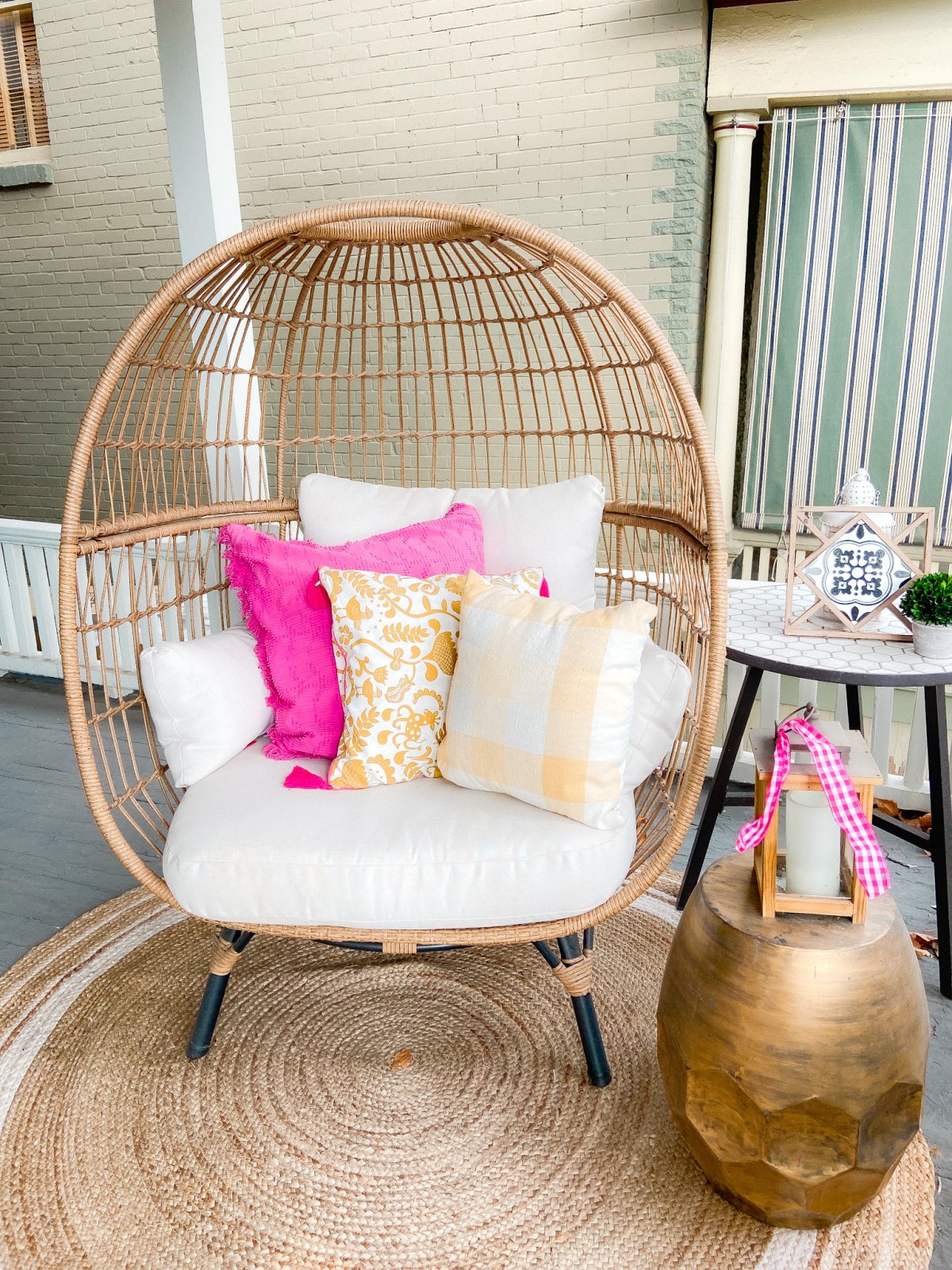 I have two of these egg chairs — one on our front porch and one on our back patio. I also use the egg chair inside. My kids love it because it's SO comfy! Two people can fit in the chair and they love to watch tv and also do schoolwork in the egg chairs.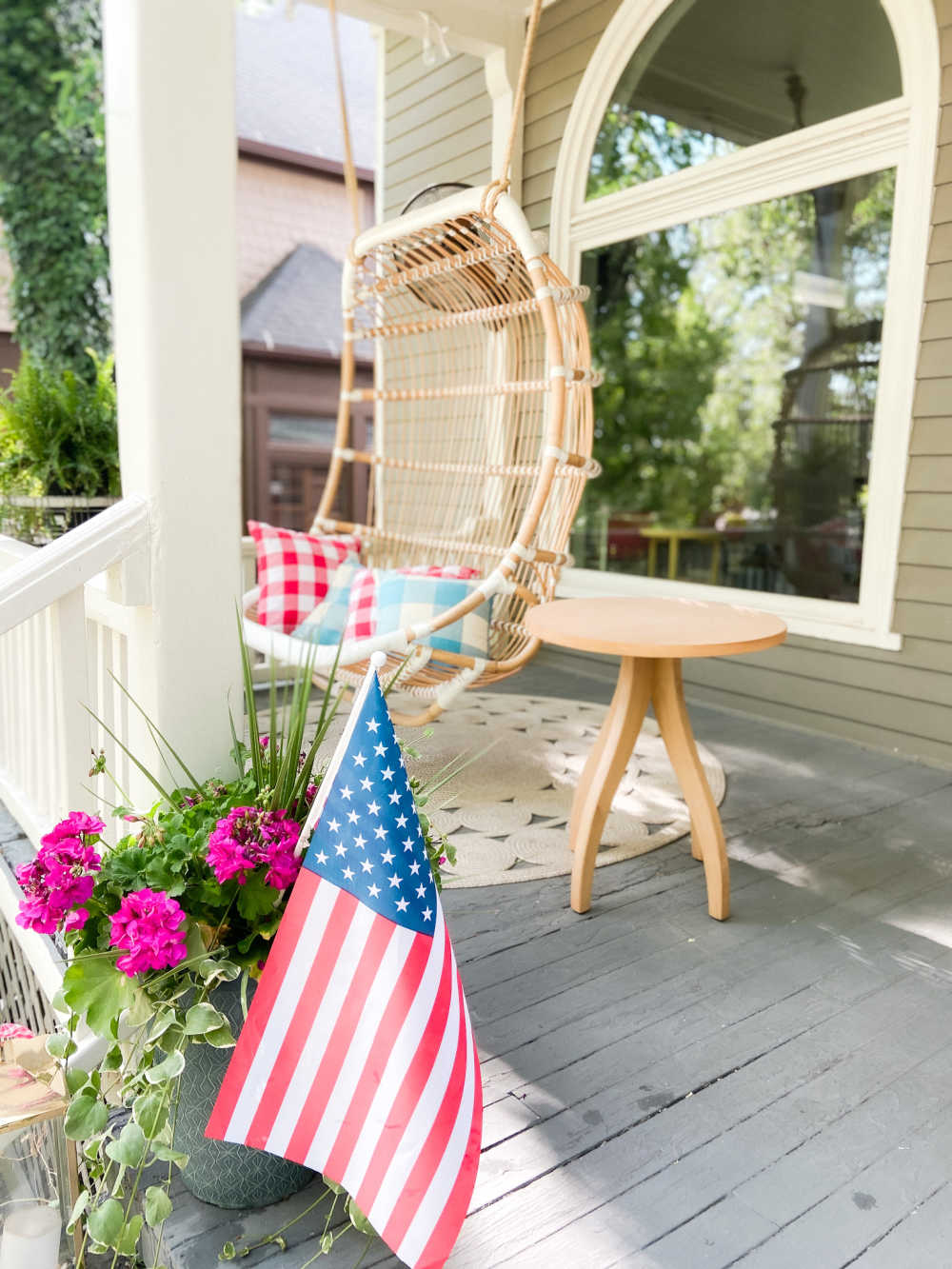 Another thing I love on our front porch is our hanging swing! It's big enough for two people and my husband and I love sitting on it and watching our neighborhood. You can also buy a single version of this chair.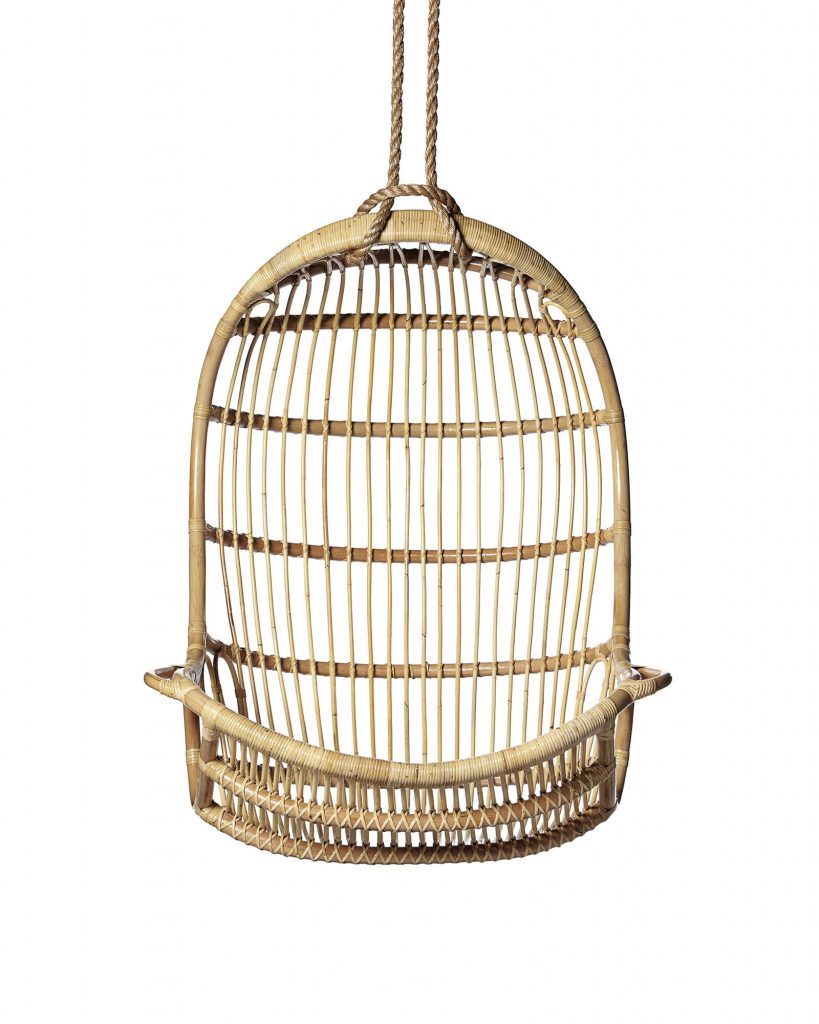 And guess what?? My friend Kelly messaged me a couple of weeks ago and told me she saw someone in my neighborhood selling one of the single chairs and I ended up getting one for $50 for our basement airbnb! I am going to fix it up a little and hang it in the big bedroom down there. So fun!!
Favorite DIY Ideas This Week
Welcome Home Saturday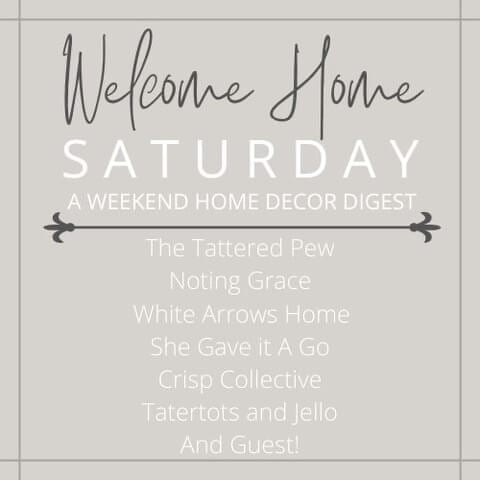 The Tattered Pew / How To Repurpose A Vintage Soda Crate For Your Yard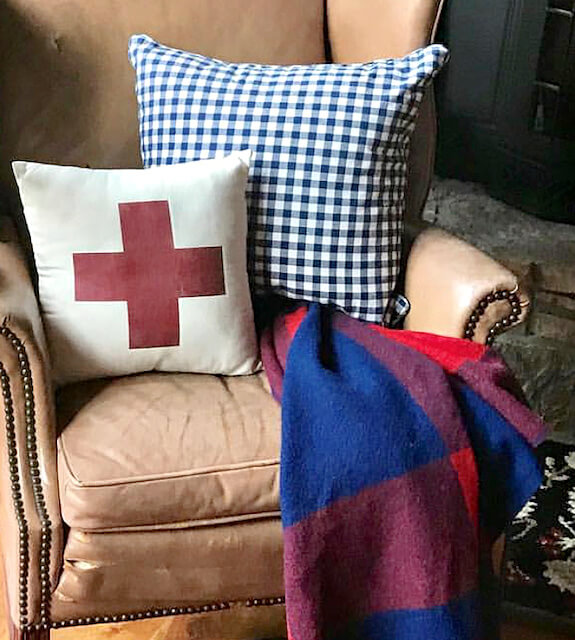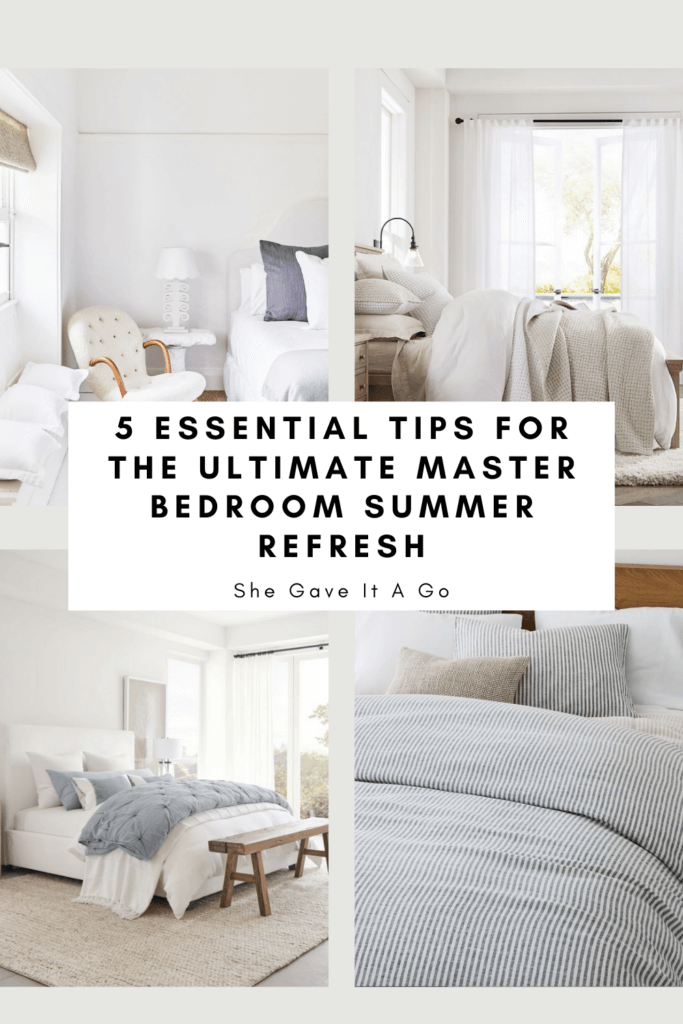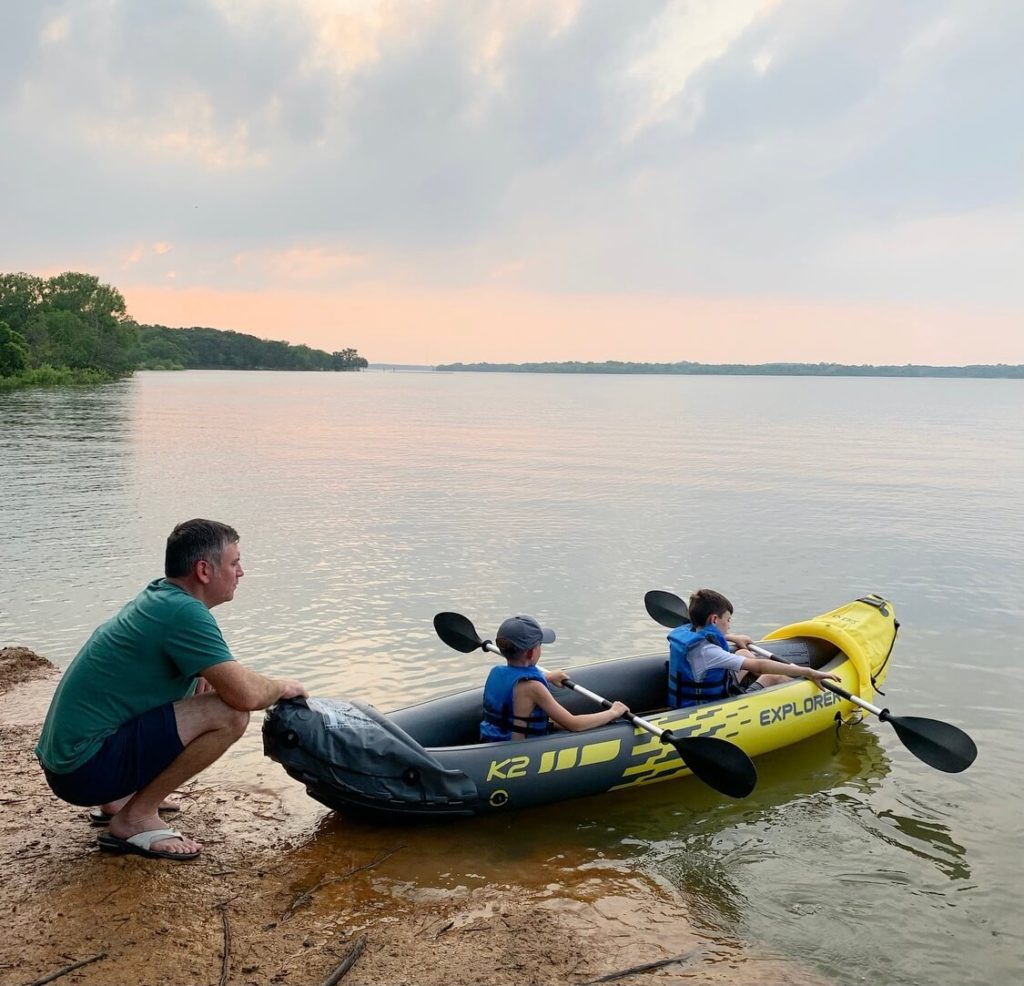 Those are some of my favorite things this week!! What are YOU loving?
Let us know in the comments or tag me on Instagram at @tatertotsandjello! I would love to share what YOU love!
xoxo