Ice Cream Cone Garland and Free Summer Printable. Celebrate Summer by creating a DIY Ice Cream Cone Banner with a matching printable for instant summer decor!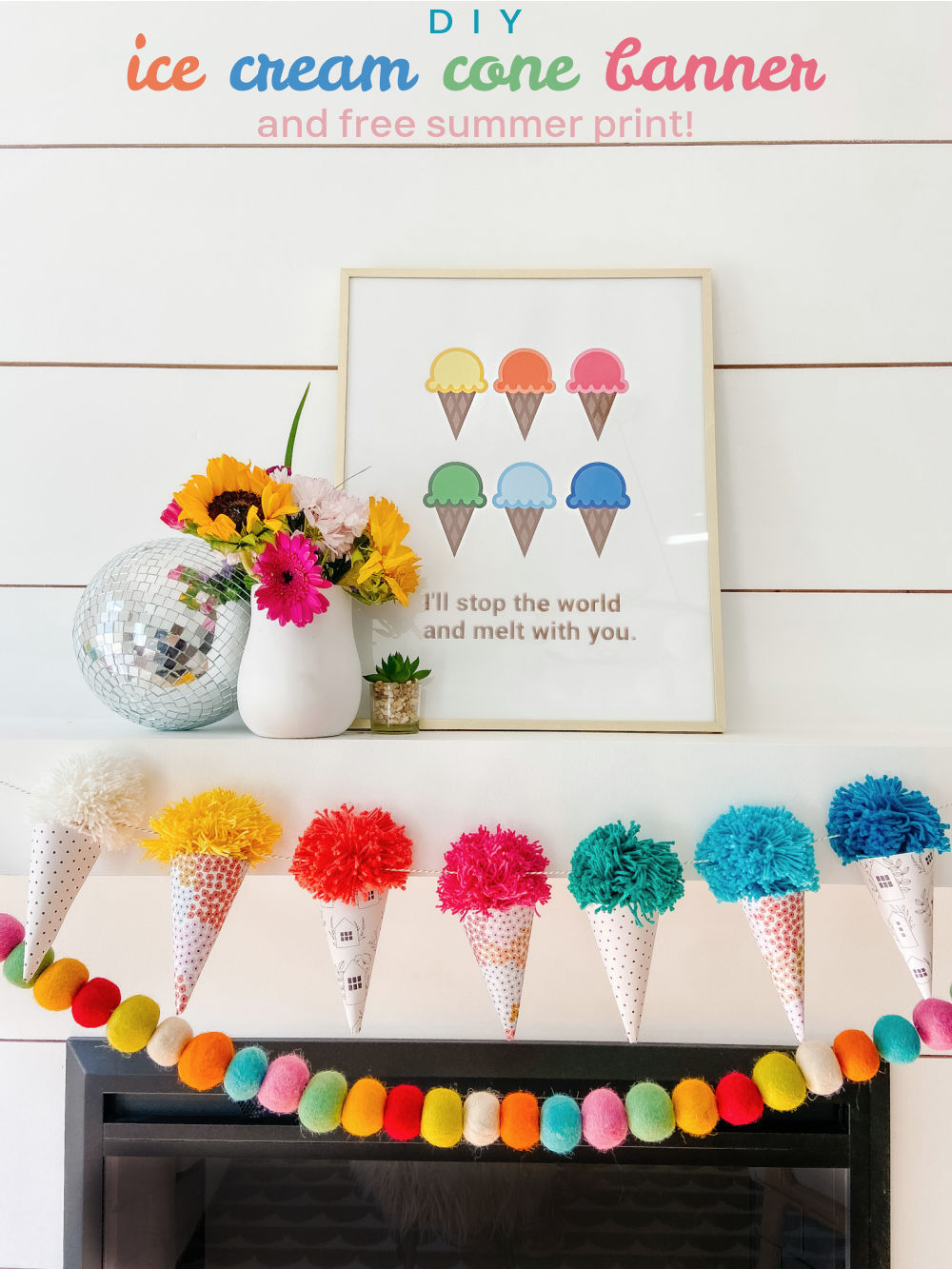 Ice Cream Cone Garland and Free Summer Printable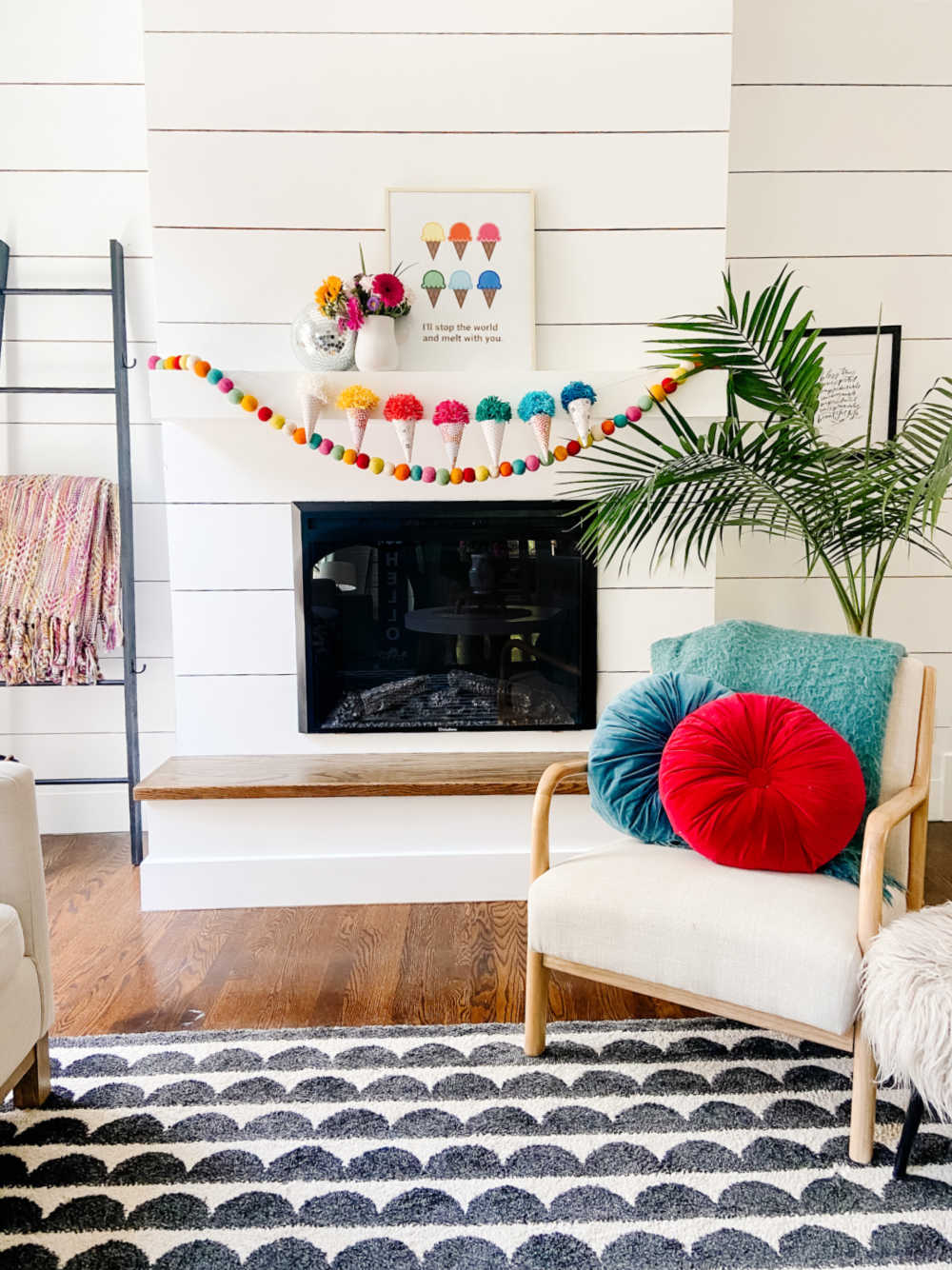 What screams summer more than ice cream?? Create an eas y yarn and paper ice cream garland and hang up the matching ice cream summer print for instant decor!
Summer Colors with Friends
I love how I rescued this stained tablecloth by painting it in summer colors with a paint roller. It looks perfect on my Summer Colors Citrus Table!
DIY Ice Cream Cone Garland and Free Summer Print
Five different Color Schemes for Christmas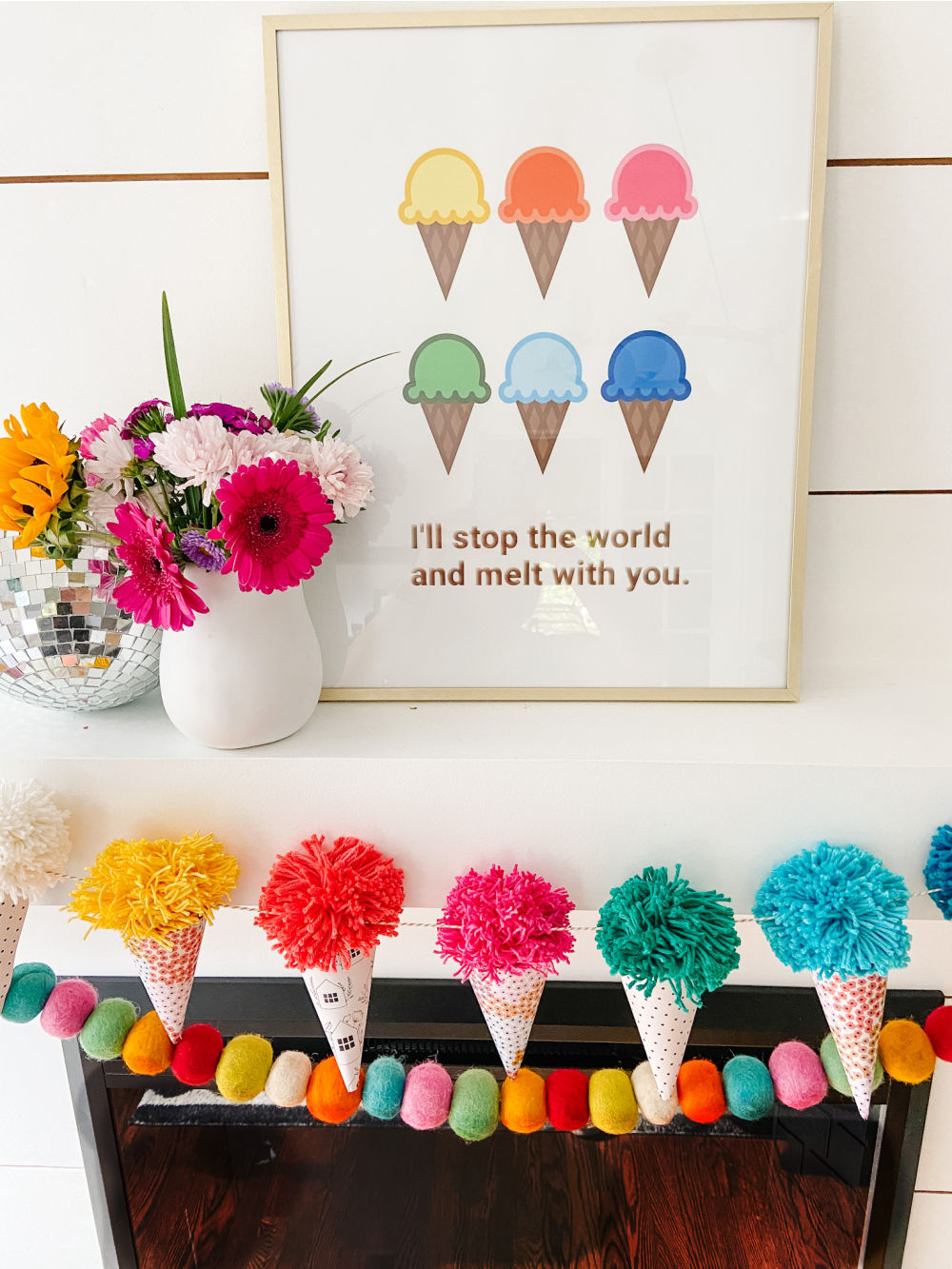 You can make your ice cream cone banner with colors that match YOUR home. I used bright and happy colors for mine that match the colors in the ice cream print I created. I love bright and happy colors for summertime!
More Colorful Summer Projects
Scrapbook Paper Cones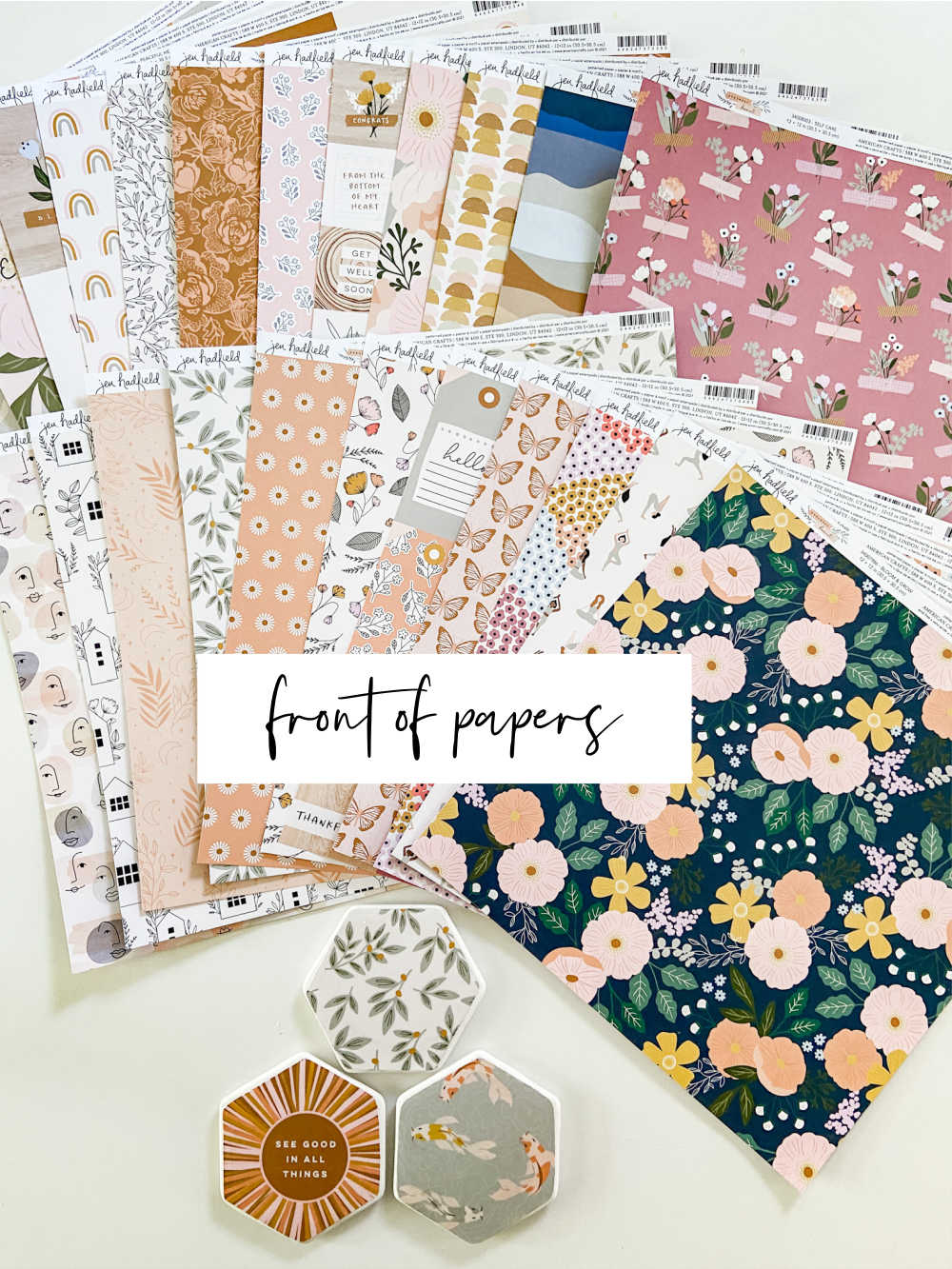 I used paper from my new Pebbles Peaceful Heart collection for the cones. This new line is so pretty and the rainbow paper was perfect to compliment the bright and happy colors of the yarn!
Make a DIY Ice Cream Cone Banner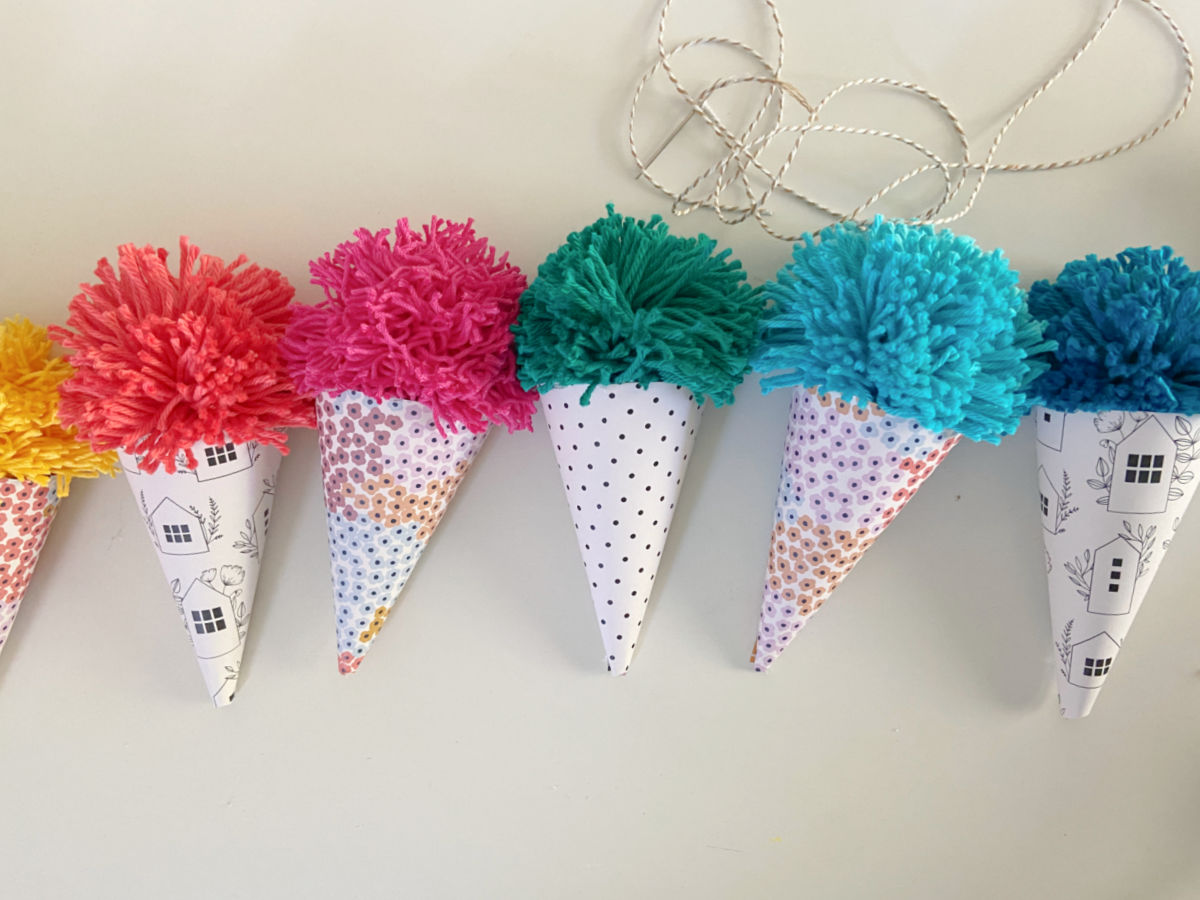 In just a few minutes you can create this adorable ice cream cone banner. It's perfect to decorate your mantel or a shelf this summer. It's also a fun idea for a summer birthday or family party. Just create the ice cream cone banner and print off the FREE Ice Cream Cone print. Do you recognize the sentiment?? It's from a popular 80's song by Modern English!
Ice Cream Cone Banner Supplies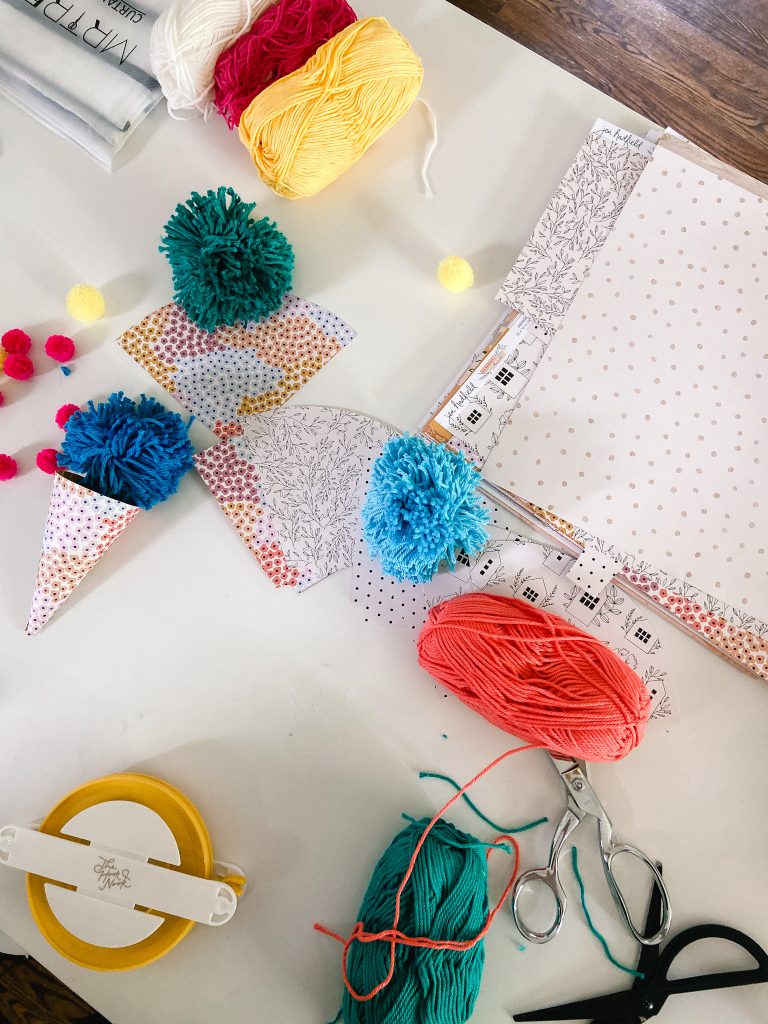 Here are the supplies to make this banner!
How to Make an Ice Cream Cone Banner Make pom poms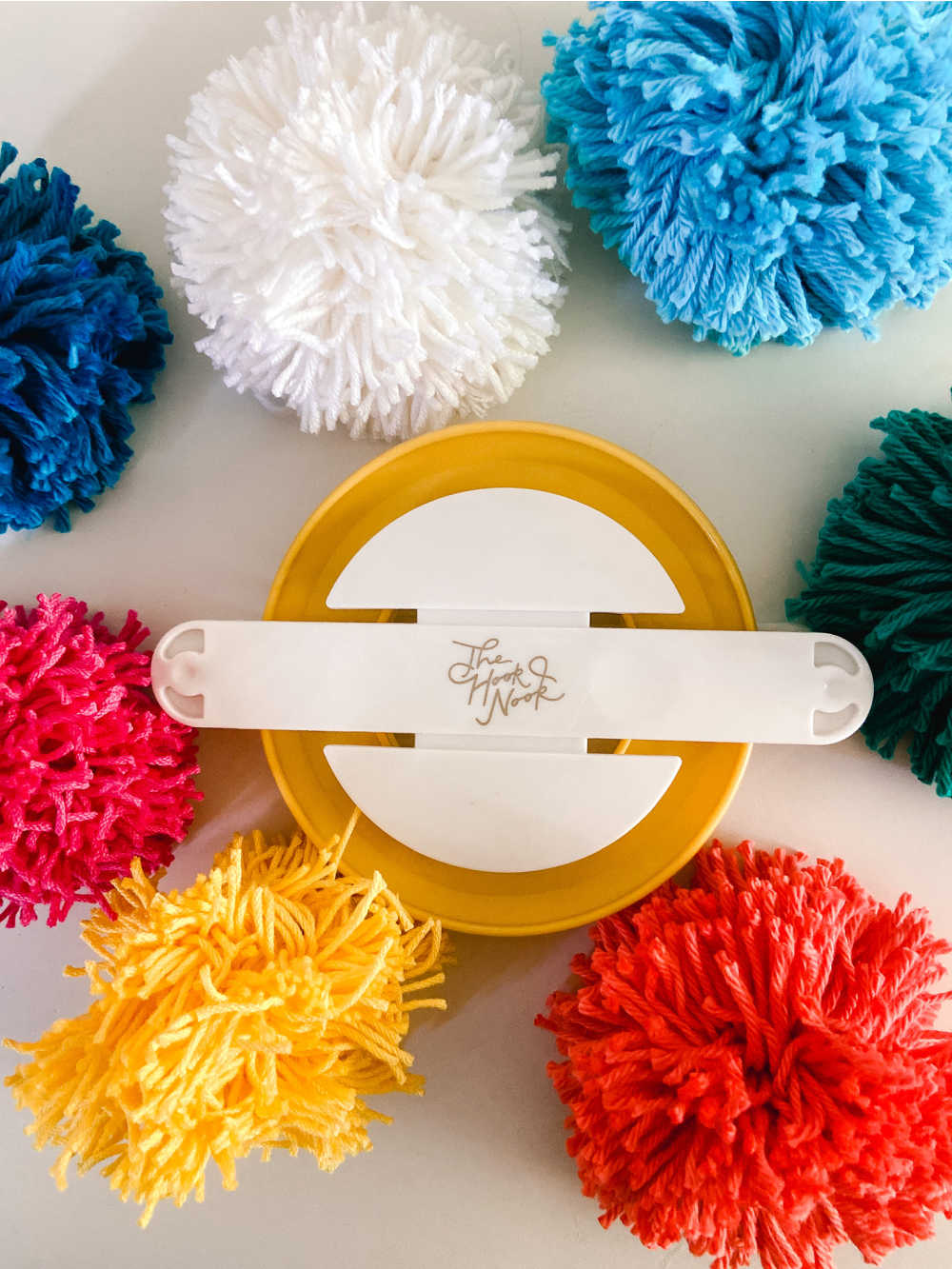 Make Pom Poms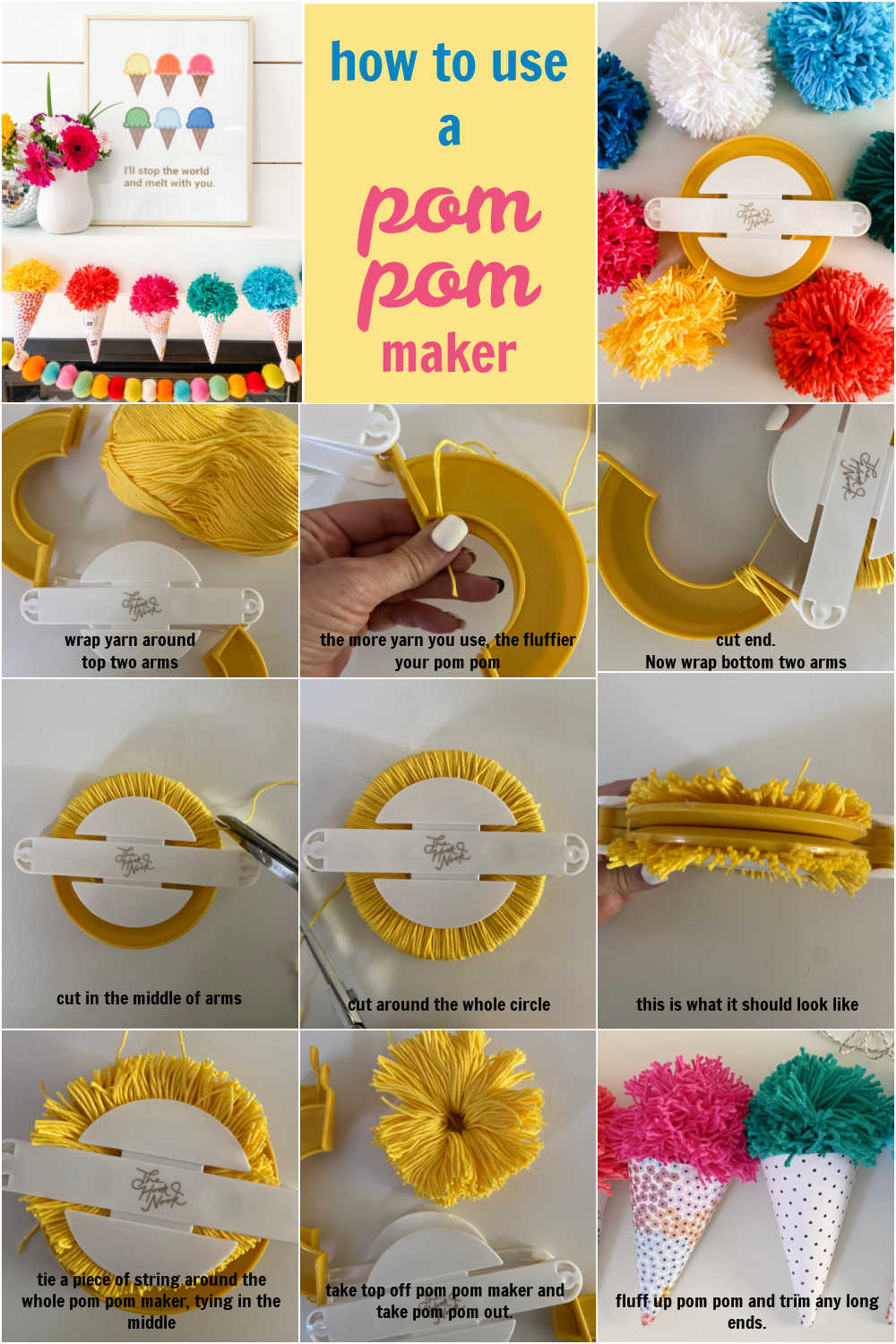 (If you are using a pom pom maker, it has arms that open out. Wrap yarn around the two arms at the top. Then trim the end and do the same thing to the other two arms.
Cut in between the two arms on the top and bottom.
Then wrap a piece of yarn around the edge of the pom pom tool and tie.
Open the pom pom maker and fluff the pom pom – trimming any long yarn pieces.
Make Ice Cream Cones
Now make the paper cones for the ice cream cones.
Free Ice Cream Cone Template
I have attached a FREE TEMPLATE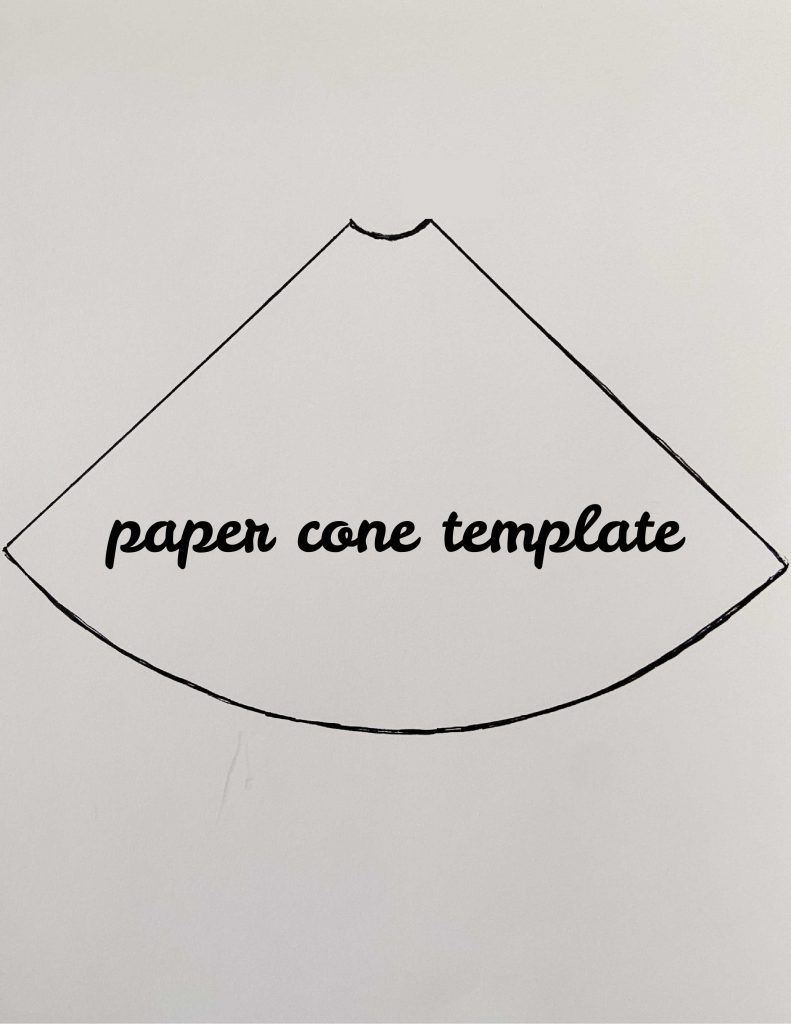 Print out the template
Cut the template and trace around scrapbook paper.
Shape Paper into Cones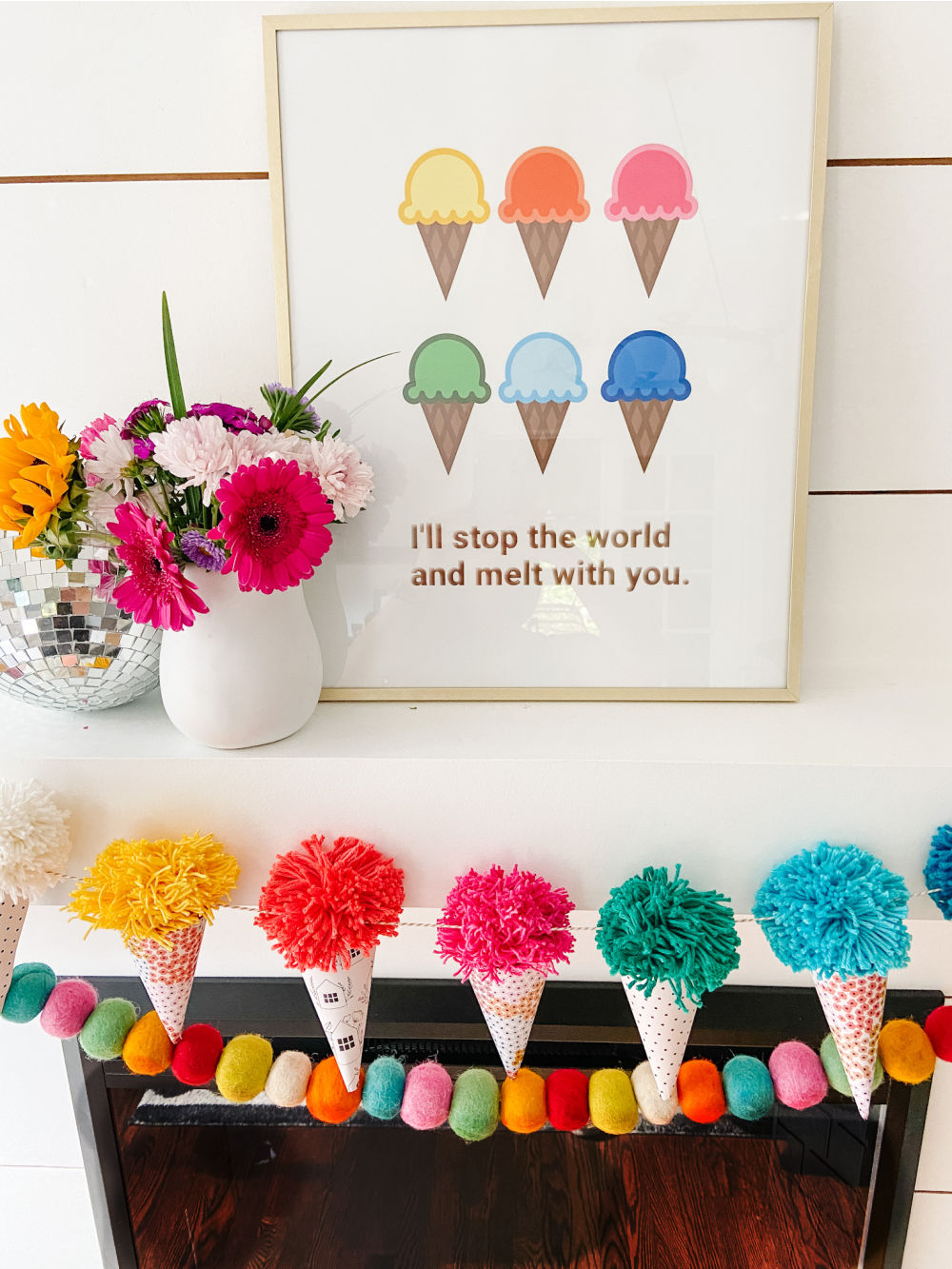 Then run an edge of hot glue on the straight edge and fold the paper into a cone shape, connecting the two straight edges.
Attach the Yarn Pom Pom to the Cone
pRun a line of hot glue around the top edge of the paper cone and put the yarn pom pom on top.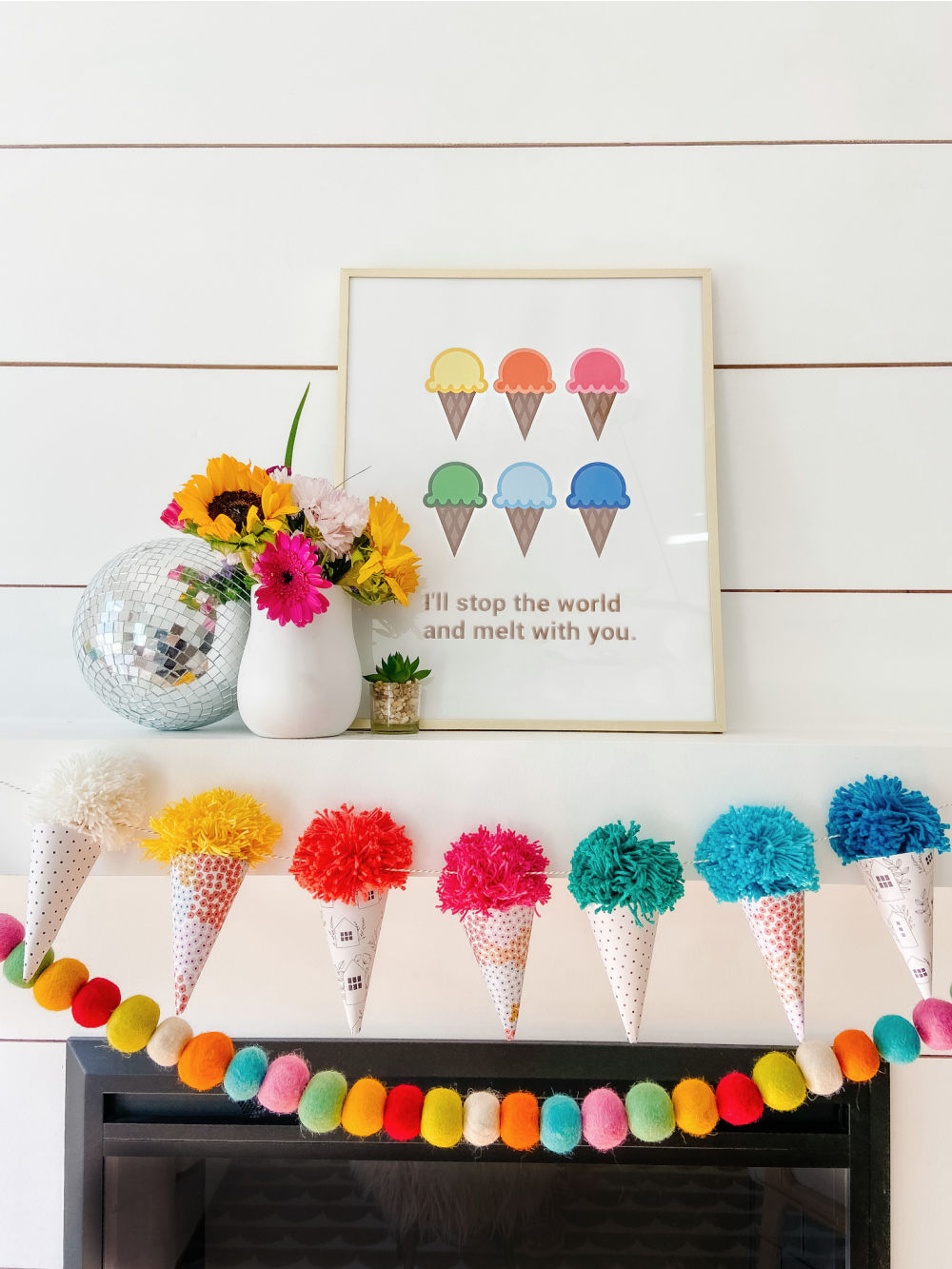 Run Twine Through The Pom Poms
To make the ice cream cones into a garland, take a piece of yarn or twine, attach a big needle to the twin and run it through the middle of the pom poms. Make sure to measure extra twine for the sides so you can attach them to your mantel or wall.
Print Out the Free Ice Cream Cone Print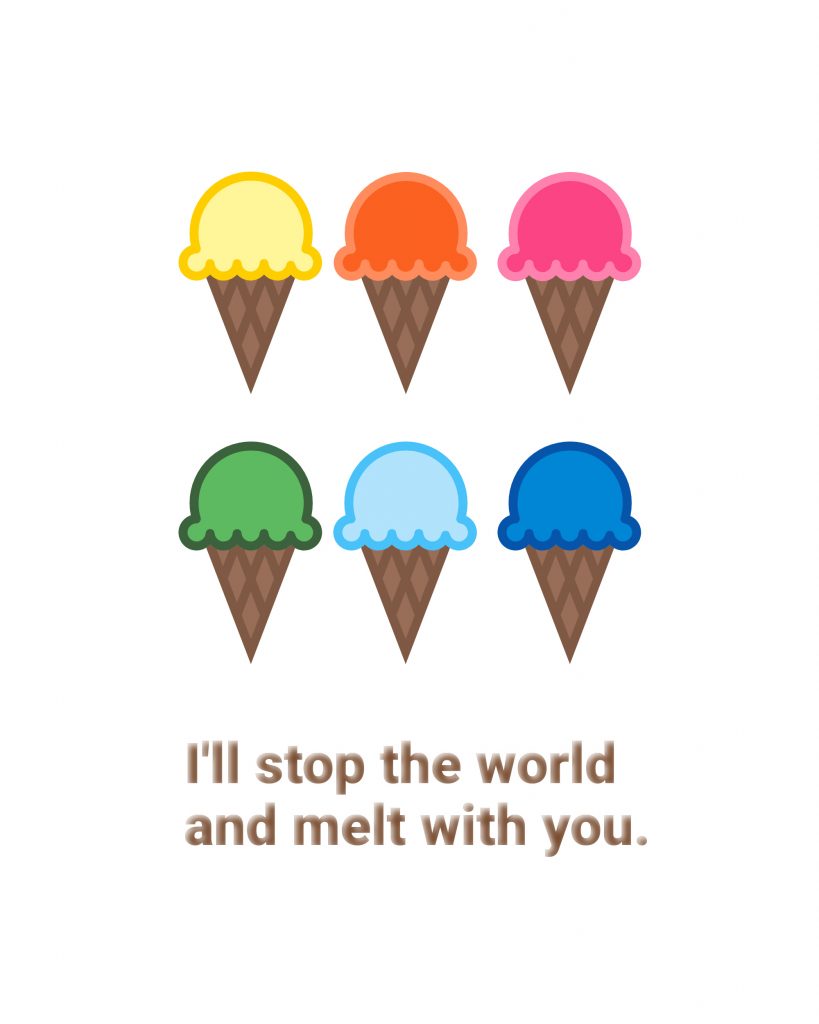 Just right-click on the link below to save the print to your computer. Then print it off at home or send it to Walgreens to print in a large size. I sent my print to Walgreens for same-day printing and had it printed out as a 16×20 print. It was only $8!!
Hang Up Your Banner and Print for Summer!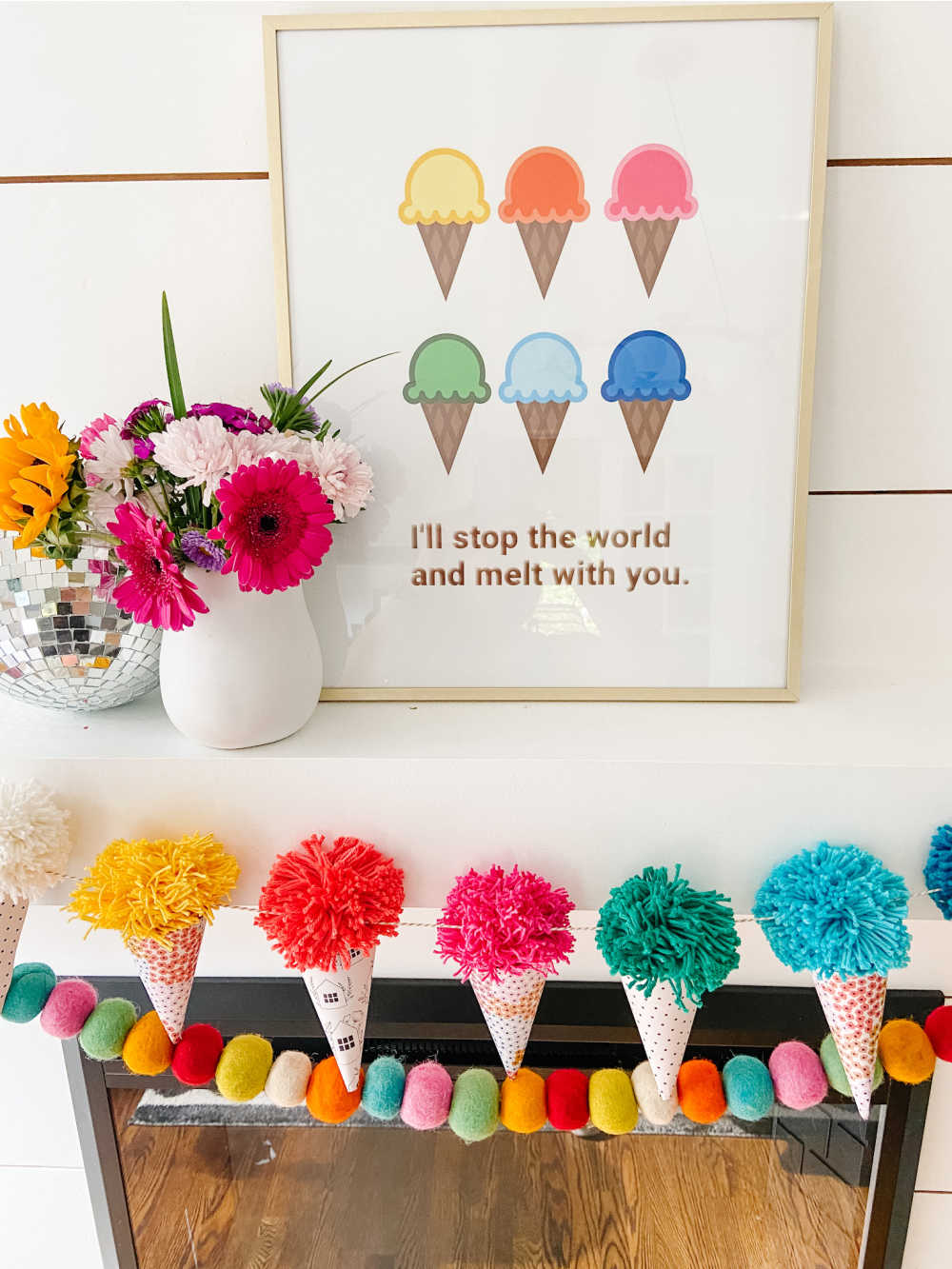 Now you have a cute summer display or party idea! I hope you will create one for YOUR home. And if you do, I would love for you to tag me on Instagram at @tatertotsandjello so I can share it!
Summer Color Projects
More Ice Cream Ideas
Here are a few other ice cream ideas that are perfect for Summer!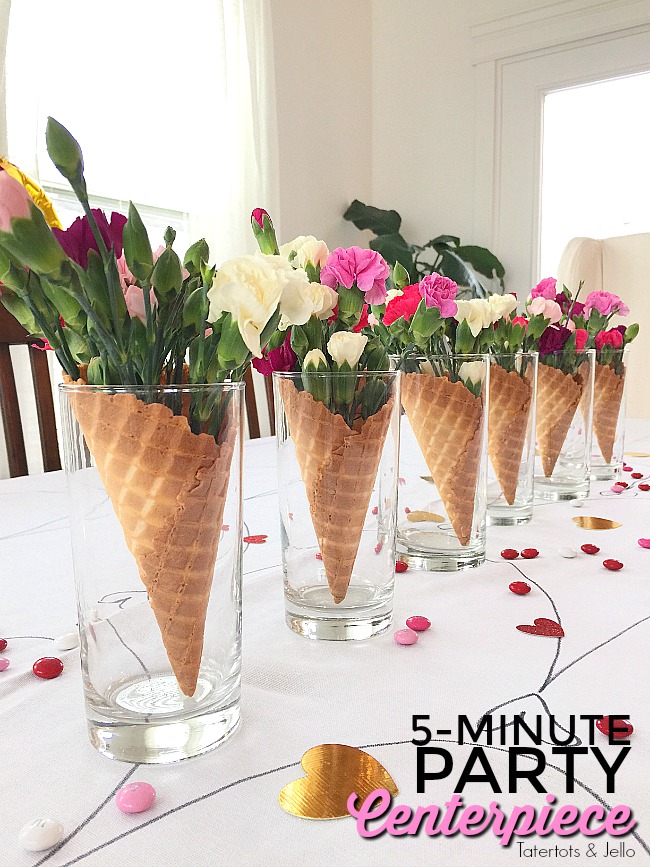 These ice cream cones are the cutest birthday party or summer party centerpiece and so easy to create! There's a zip-lock bag inside of each one filed with water to keep the flowers fresh!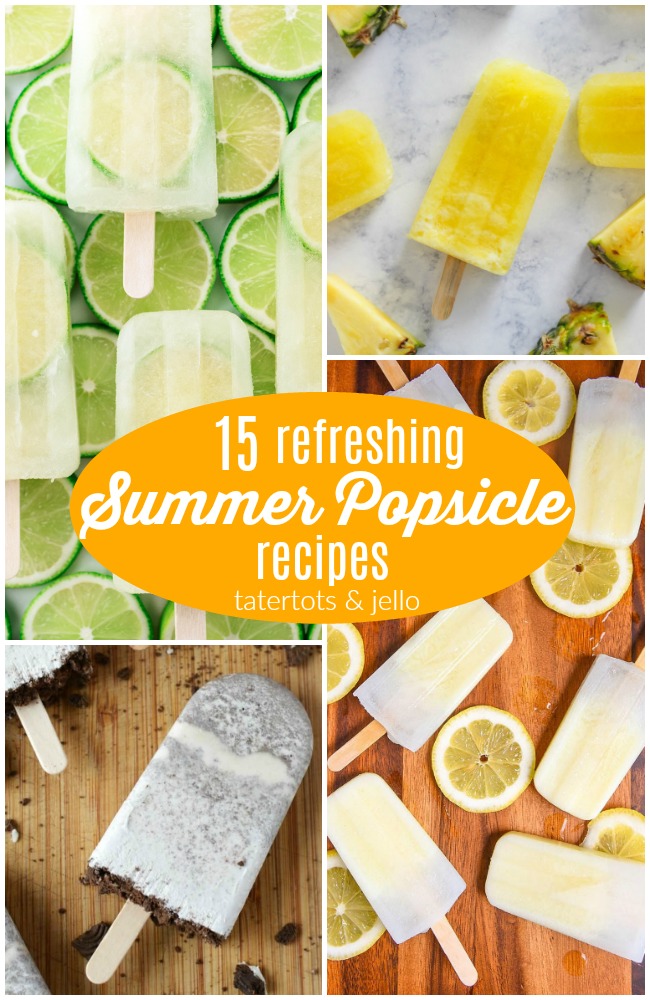 There are so many great popsicle recipes in this post. I love citrus popsicles!
What projects are YOU working on for Summer?
xoxo