5-Minute Waffle Cone and Flower Party Centerpieces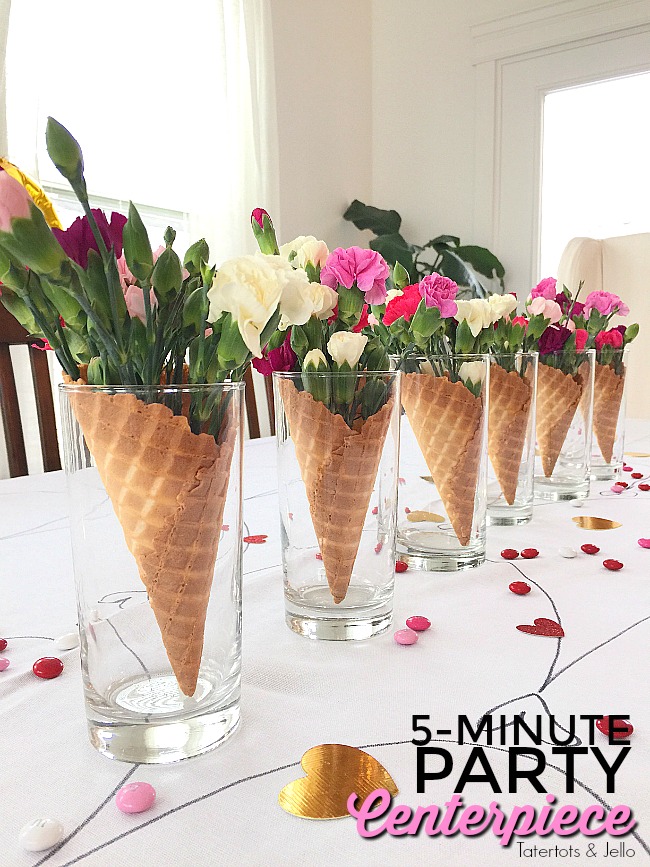 5-Minute Waffle Cone Flower Party Centerpieces
My neighbor and friend Tauni and I threw a Galantine's Party a few days ago. It was a fun way to celebrate friendships and a FUN party.
In true Galantine's fashion, we had a waffle bar and lots of YUMMY food.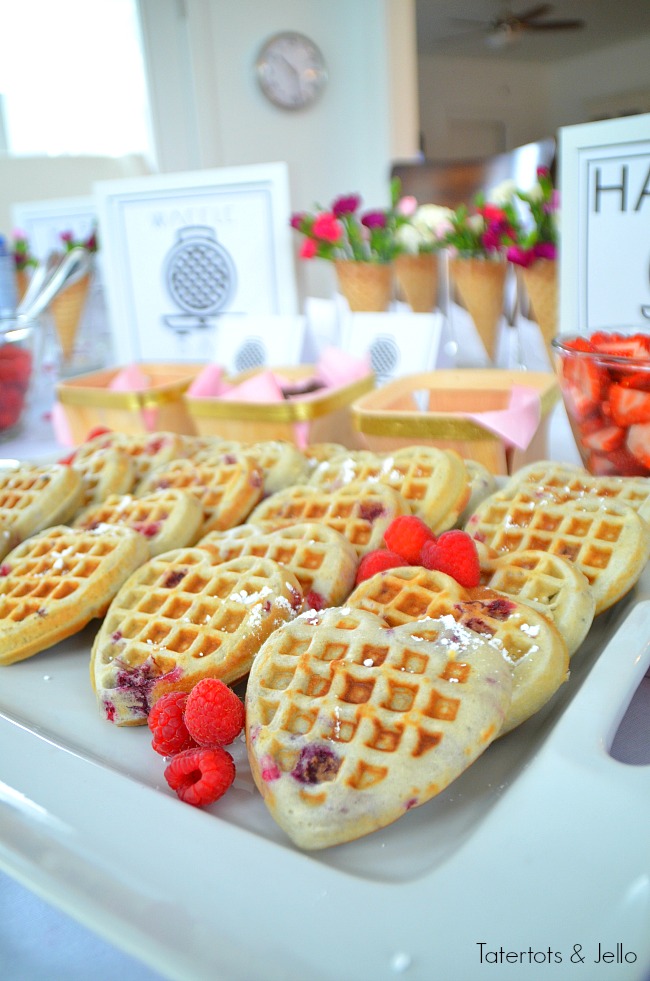 I thought it would be fun to continue the waffle theme with a waffle centerpiece.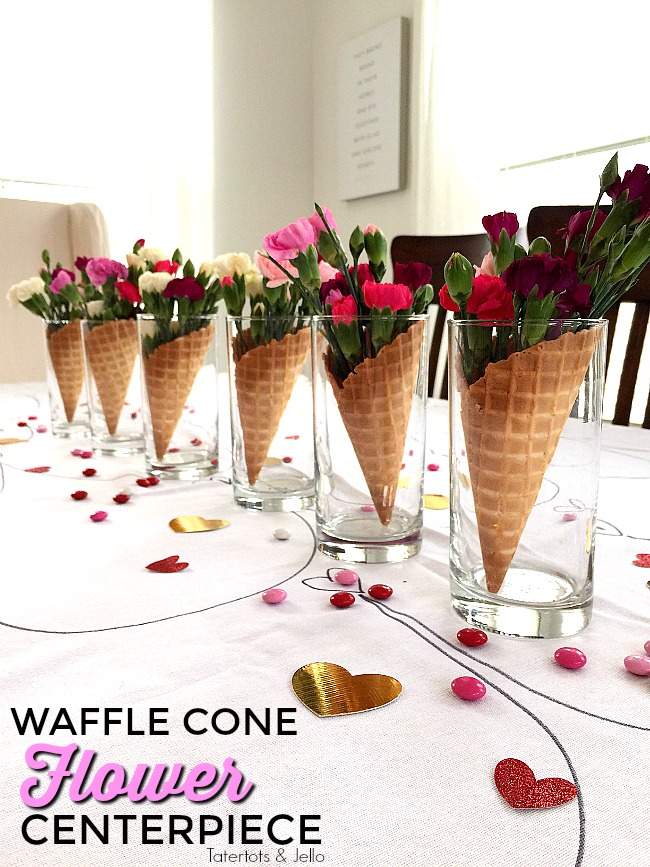 5-Minute Waffle Cone Flower Party Centerpieces
I found a fun idea at Glossed that used waffle cones and roses. I thought it would be pretty to use a different kind of flower instead and smaller glasses so the flowers pop out.
To make these 5-Minute Waffle Cone and Flower Centerpieces:
Buy some flowers. Mine are inexpensive grocery store flowers.
I used regular everyday glasses.
I cut the flower stems so the flowers would be about 2-4 inches longer than the glasses.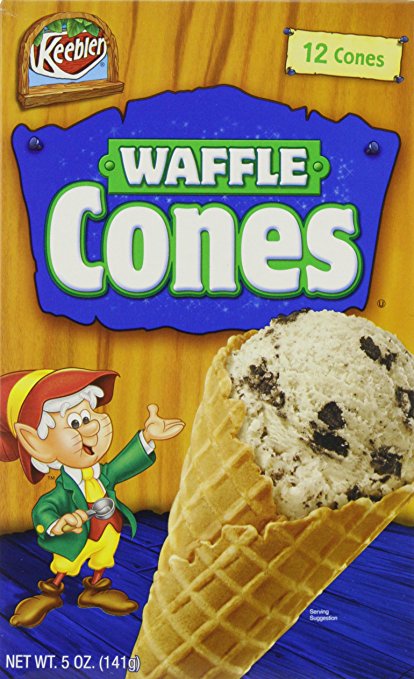 I used these waffle cones.
I put one waffle cone in each glass and then an assortment of the flowers.
If you want your flowers to last longer, fill a zip lock bag with a little bit of water and put the bag inside the waffle cone and the flower stems inside of the bag of water.
5-Minute Waffle Cone Flower Party Centerpieces
I used 6 glasses to make 6 flower centerpieces. But you can make as many as your space requires.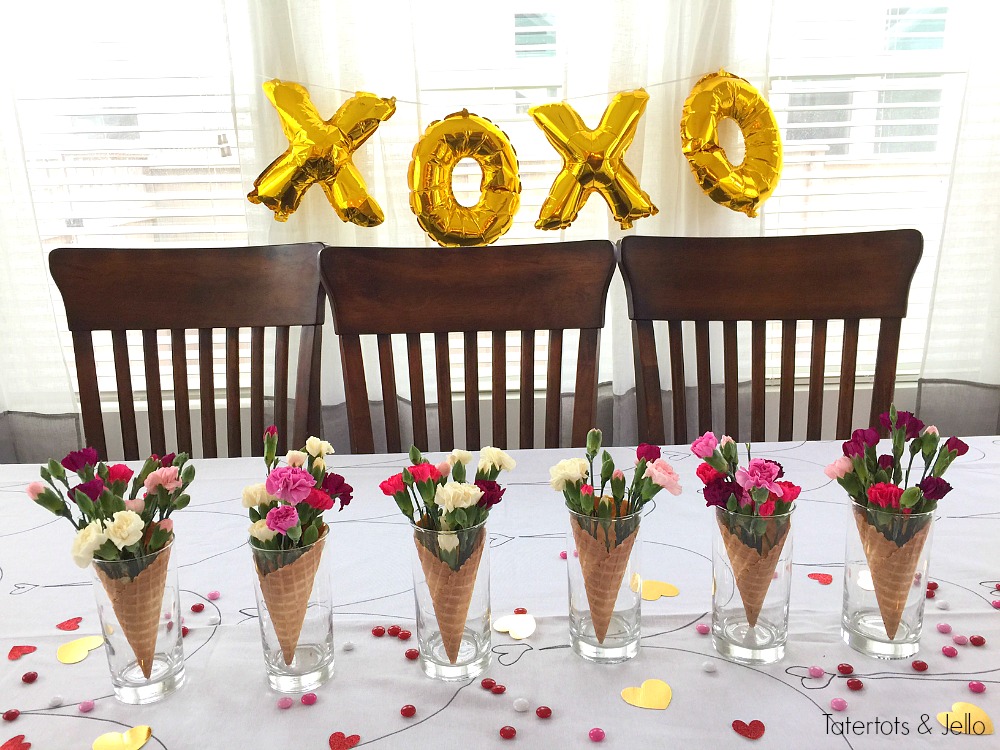 5-Minute Waffle Cone Flower Party Centerpieces
The waffle cones are perfect for Galantine's Day, but they would also be so cute for ANY type of party where ice cream is used! Birthdays, anniversaries, summer parties, etc.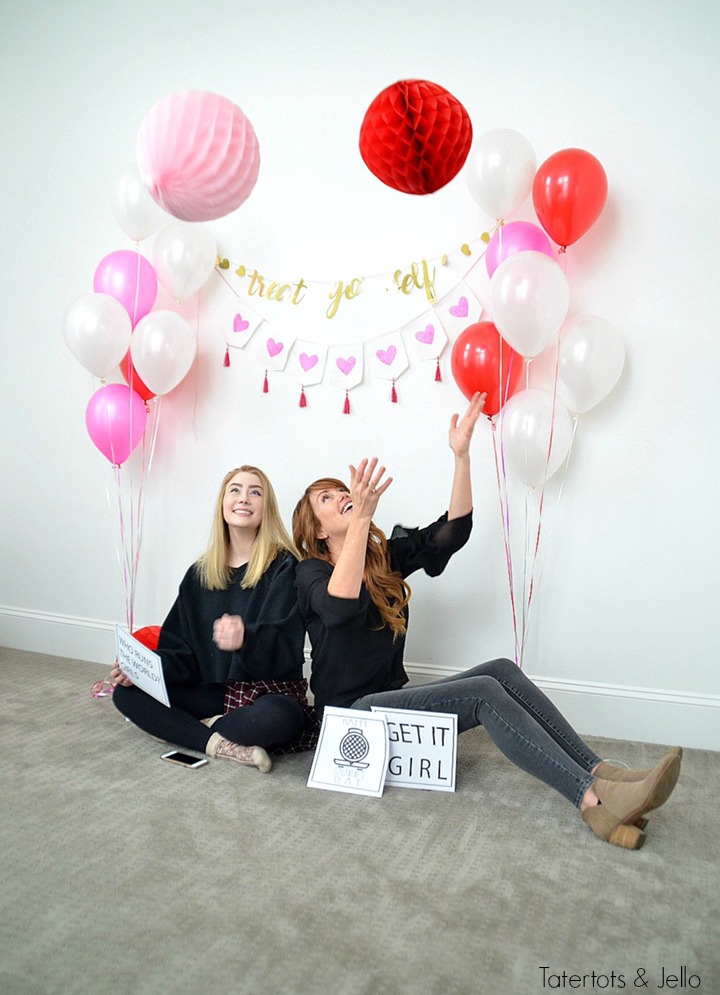 Be sure to check out Tauni's Overnight Breakfast Casserole she made for the party.
It was SOOOOOOOO good!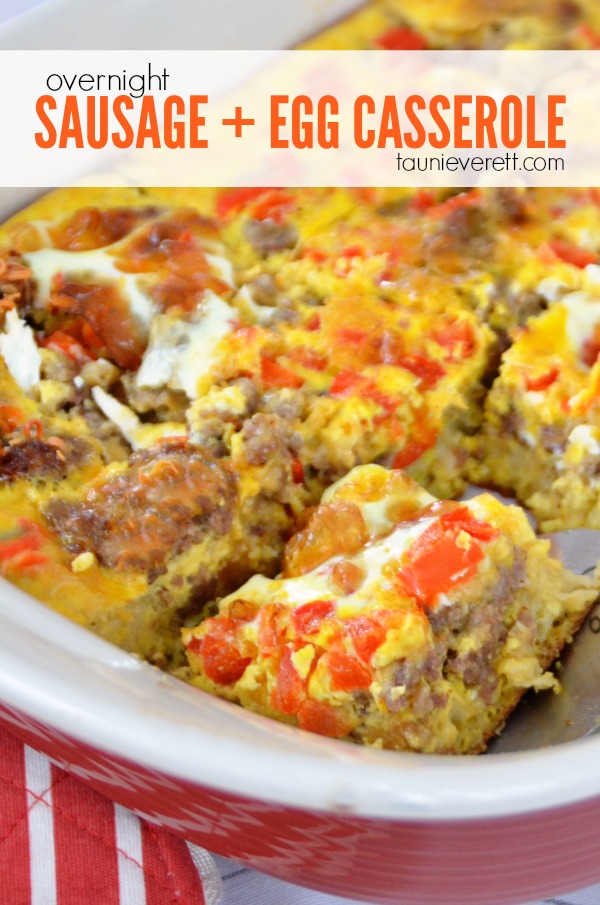 I hope you enjoyed this post.
Stay tuned for MORE ideas from our Galantine's Party!!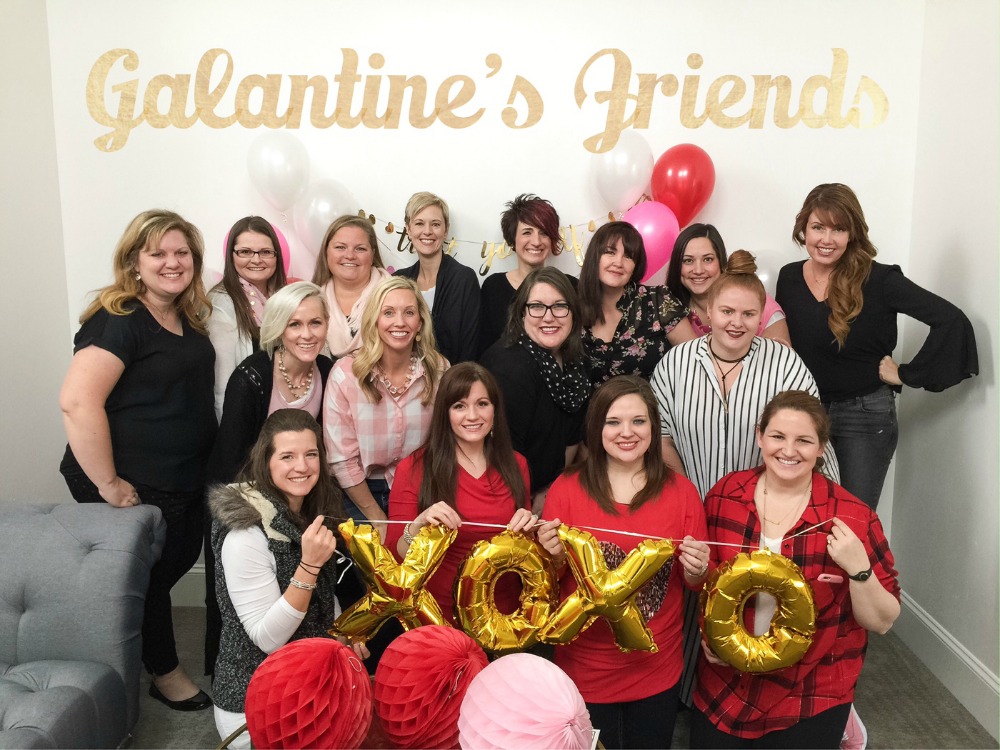 Including the 5-minute Sharpie Tablecloth I whipped up for our table.
Have a Happy Day!
xoxo