Instant Pot Crustless Veggie Quiche
We are still having fun experimenting with our pressure cooker AKA Instant Pot. I kind of want to every meal with our Instant Pot – haha.
For those of you wondering – what is an Instant Pot?
An Instant Pot is a trendy pressure cooker. Instant Pot is a multi-cooker that does the job seven different kitchen appliances– slow cooker, electric pressure cooker, rice cooker, steamer, yogurt maker, sauté/browning pan, and warming pot. It's pretty cool!
I've made quite a few soups, a couple desserts, so when my kids were over this weekend I wanted to make something in the Instant Pot for them for breakfast. I thought a egg casserole would be good!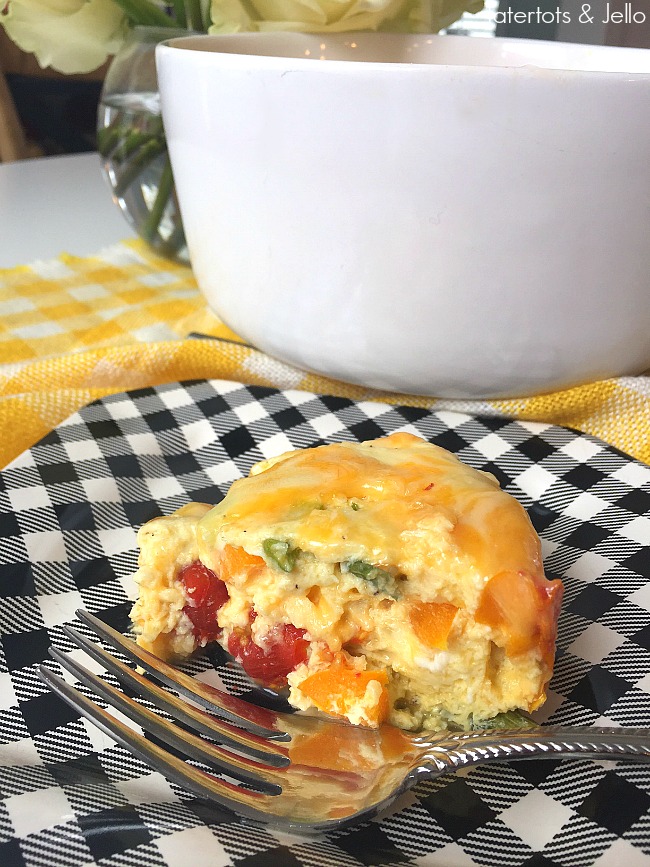 Instant Pot Crustless Veggie Quiche
Weight Watchers Smart Points = 3
This is so easy to make in the pressure cooker. I have a bowl that is the perfect size to fit in the Instant Pot. So I whipped this up and had it cook while I made waffles. Perfect!
Here's how to make Instant Pot Crustless Veggie Quiche:
Instant Pot Crustless Veggie Quiche
Recipe Type: Breakfast
Cuisine: Casserole
Author:
Prep time:
Cook time:
Total time:
Serves: 6-8
Instant Pot Crustless Veggie Quiche is a wonderful breakfast casserole or dinner idea that you can make in minutes in your pressure cooker. Grab the recipe for your family!
Ingredients
8 large eggs
1/2 cup milk
1/2 cup flour
1/4 t. salt and 1/4 t. pepper
herbs (optional)
1 large red pepper, chopped
1 cup tomatoes, sliced or chopped
2 large green onions, chopped
1 1/2 cups shredded cheese (you can use mozzarella, colby jack, etc)
any other veggies you want to add like peppers, zucchini, etc.
Instructions
Put trivet in the bottom of the Instant Pot/Pressure Cooker.
Make a aluminum foil sling and put it in the bottom of the pressure cooker. Then add 1 cup of water.
In a large bowl, whisk eggs, milk, flour, salt and pepper. Add veggies and 1 cup of cheese until it's combined.
Pour the mixture into a bowl that will fit inside the Instant Pot bowl. Cover the bowl with aluminum foil and put the bowl on top of the trivet inside the Instant Pot.
Lock the Instant Pot lid. Select High Pressure and cook time of 30 minutes.
When timer beeps, let the Instant Pot sit and release pressure for 10 minutes.
Take the lid of the Instant Pot off, lift the bowl up using the sling and take off the aluminum foil.
Sprinkle the top of the quiche with the remaining 1/2 cup cheese, replace the aluminum foil and let sit until the cheese melts, about two minutes.
Serve!
It was so good!
If you don't have a pressure cooker, here are a few other breakfast recipes that we have made and love: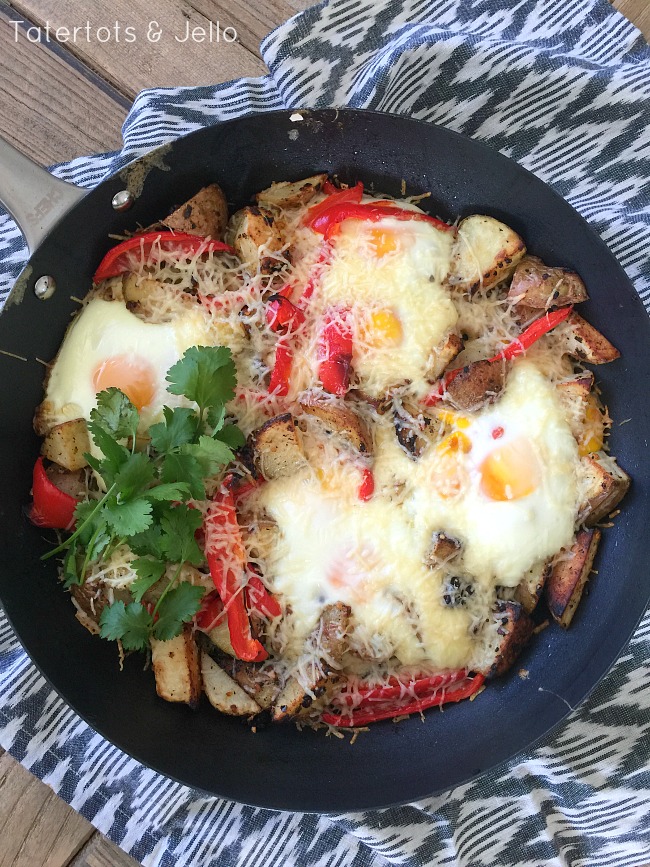 Egg and Potato Skillet Frittata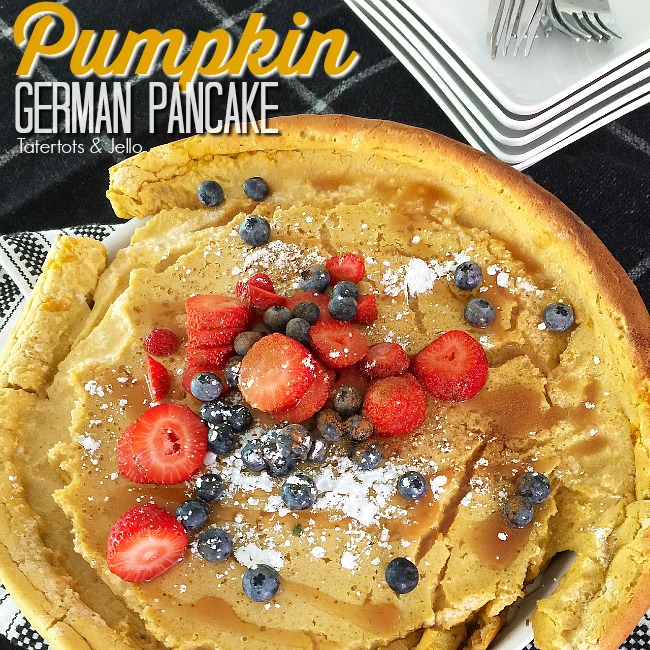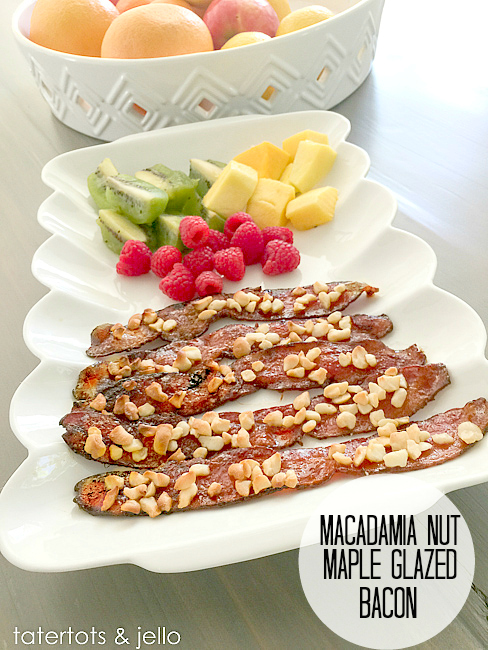 Macadamia Nut Maple Glazed Bacon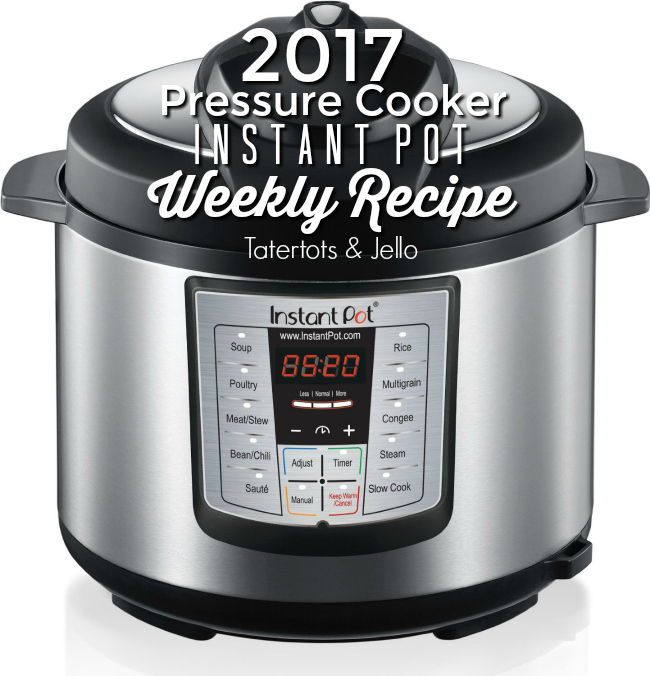 I hope you will follow along with our Pressure Cooker Instant Pot adventures this year!
Do you have an Instant Pot?
What have you made?
Share YOUR ideas with us!!
xoxo