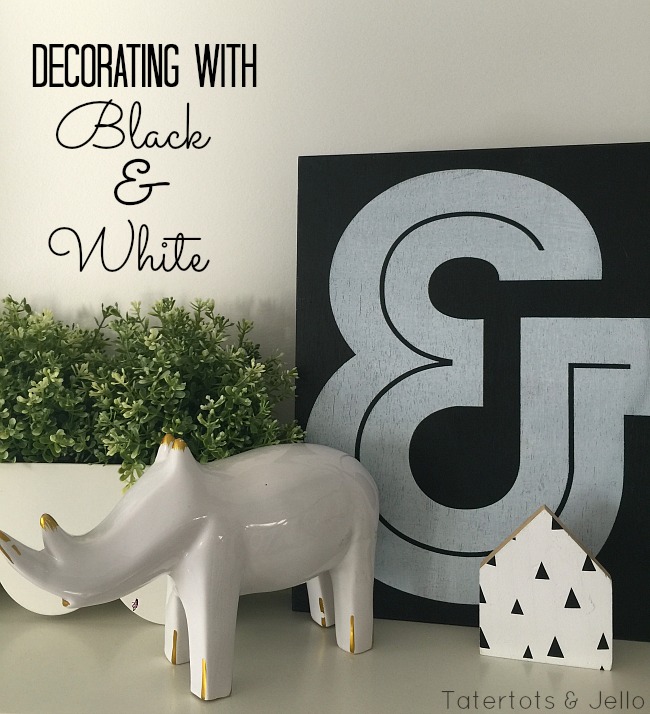 I love Christmas but I also love putting all of the Christmas things away. This year I love black and white for winter. And I have a couple of big floating shelves in my family room at the 1905 cottage that are fun to decorate. So I pulled out all of my black and white things and I love the way everything looks for Winter. Black and white is a fresh way to decorate for the new year. Here are some ways to style shelves and accessorize using black and white!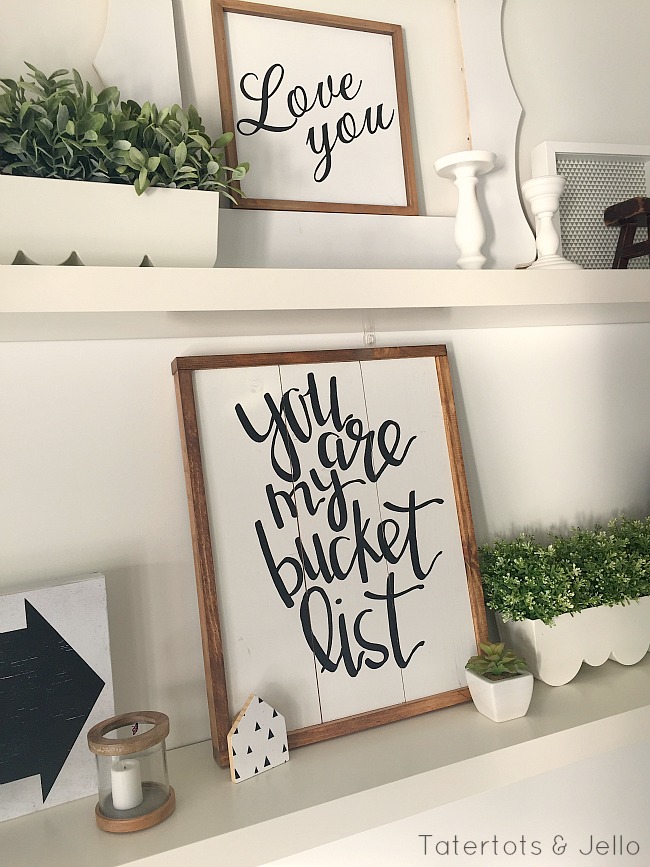 I found this little rhinoceros at Hobby Lobby for $6. Isn't it cute?? Here are some more easy ways to decorate with black and white for winter: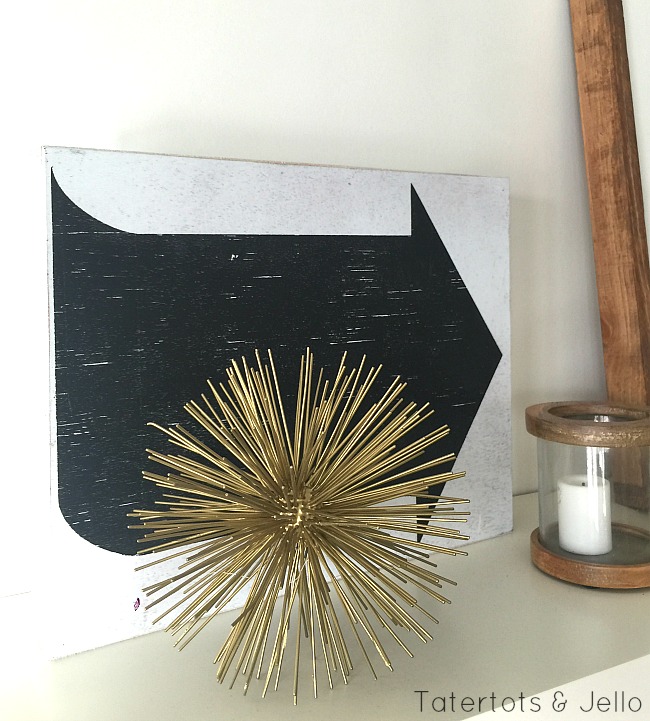 The focal point of the shelves is this fun sign I got at the Pinners Conference from Salted Bison. I also added white candlesticks that I've had for a few years from Ikea. And some framed scrapbook paper from my Cottage Living line through Pebbles. I think the key to styling shelves is layering and keeping everything simple. So I kept the theme basically black and white and then added a few wood and gold accents. I also brought in some green with greenery in Ikea planters. I think the green brings some warmth to the overall look and symbolizes the new year. The gold on the shelves goes along with the gold chandelier that I made a couple of years ago for my bedroom redo at my old house.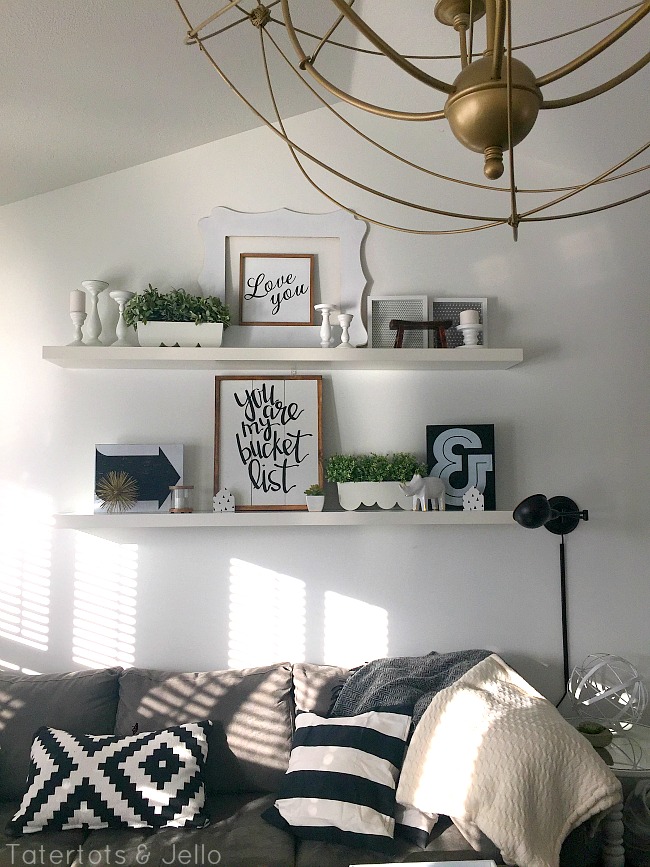 And I brought in some pillow from my Black and White Office for the couch. I love switching things up!! I may have a bit of a pillow obsession LOL.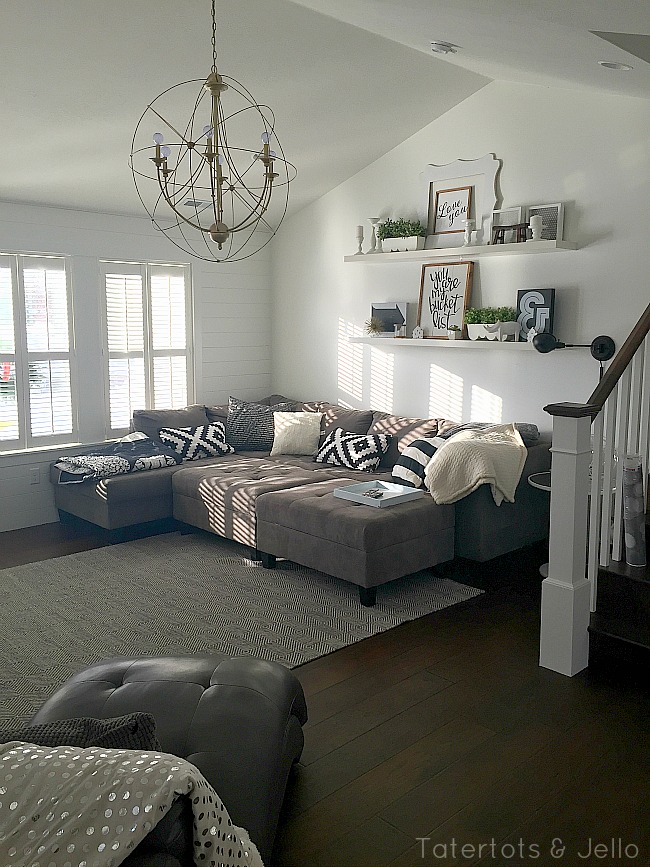 I also love how the black and white theme goes along with my Black and White Valentine's Day Mantel.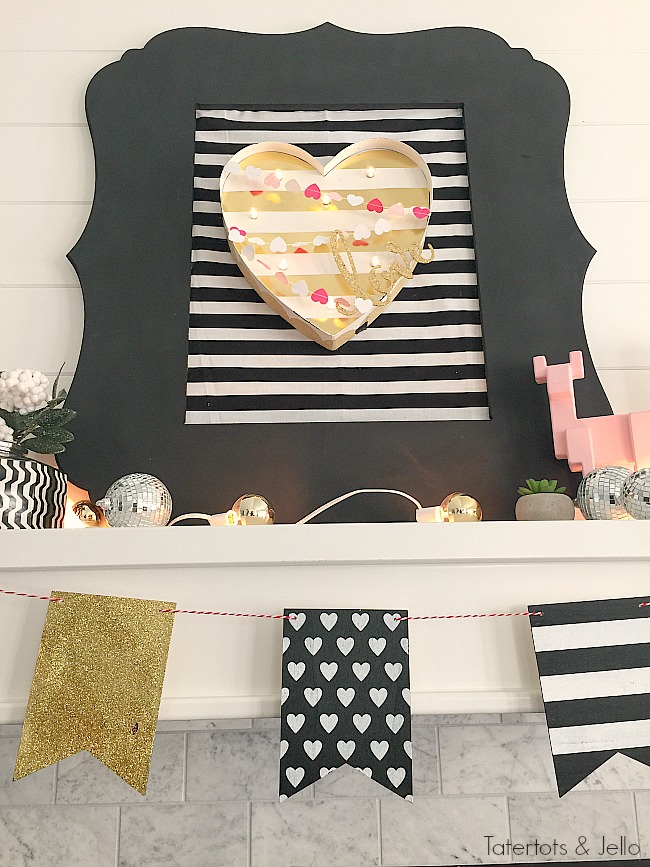 And also, if you like black and white decor, the black and white snowflake blocks I made last year would be perfect too!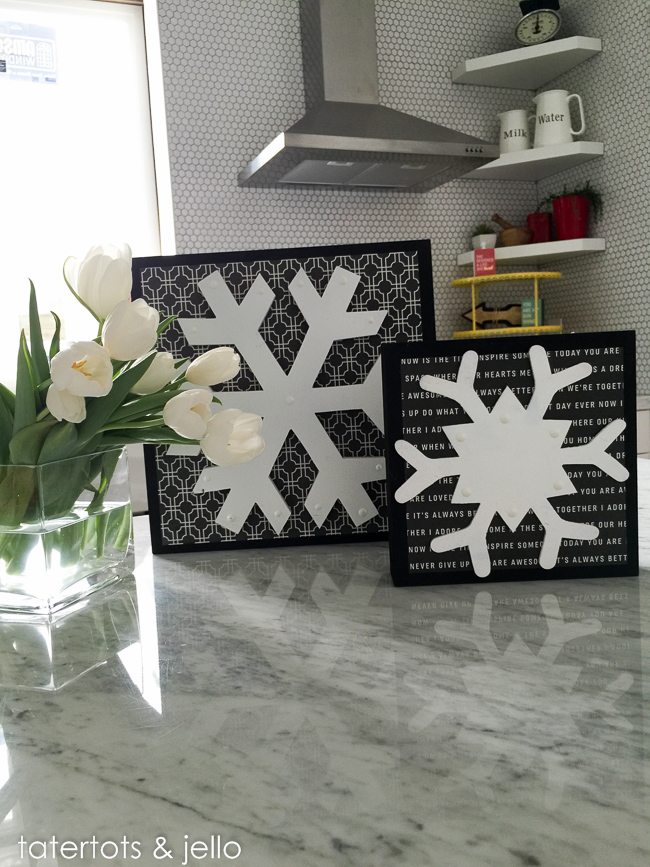 And it all goes along with my Black and White Snowflake porch! I love a theme haha!!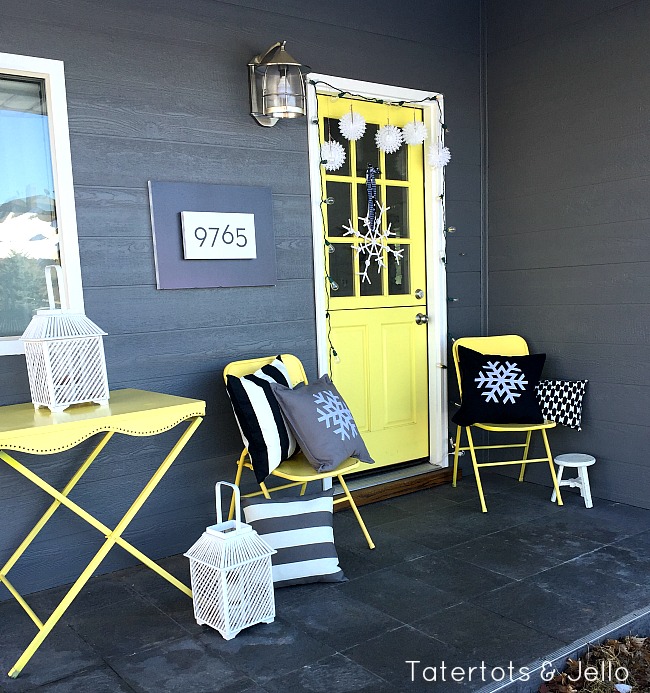 Do you have any favorite ways you are decorating YOUR home for 2016?
Share them with us in the comments!!
Have a BRIGHT day!!
xxox