Favorite Things of the Week! I'm sharing my favorite projects, finds and what is making me smile this week!
New! Favorite Things of the Week!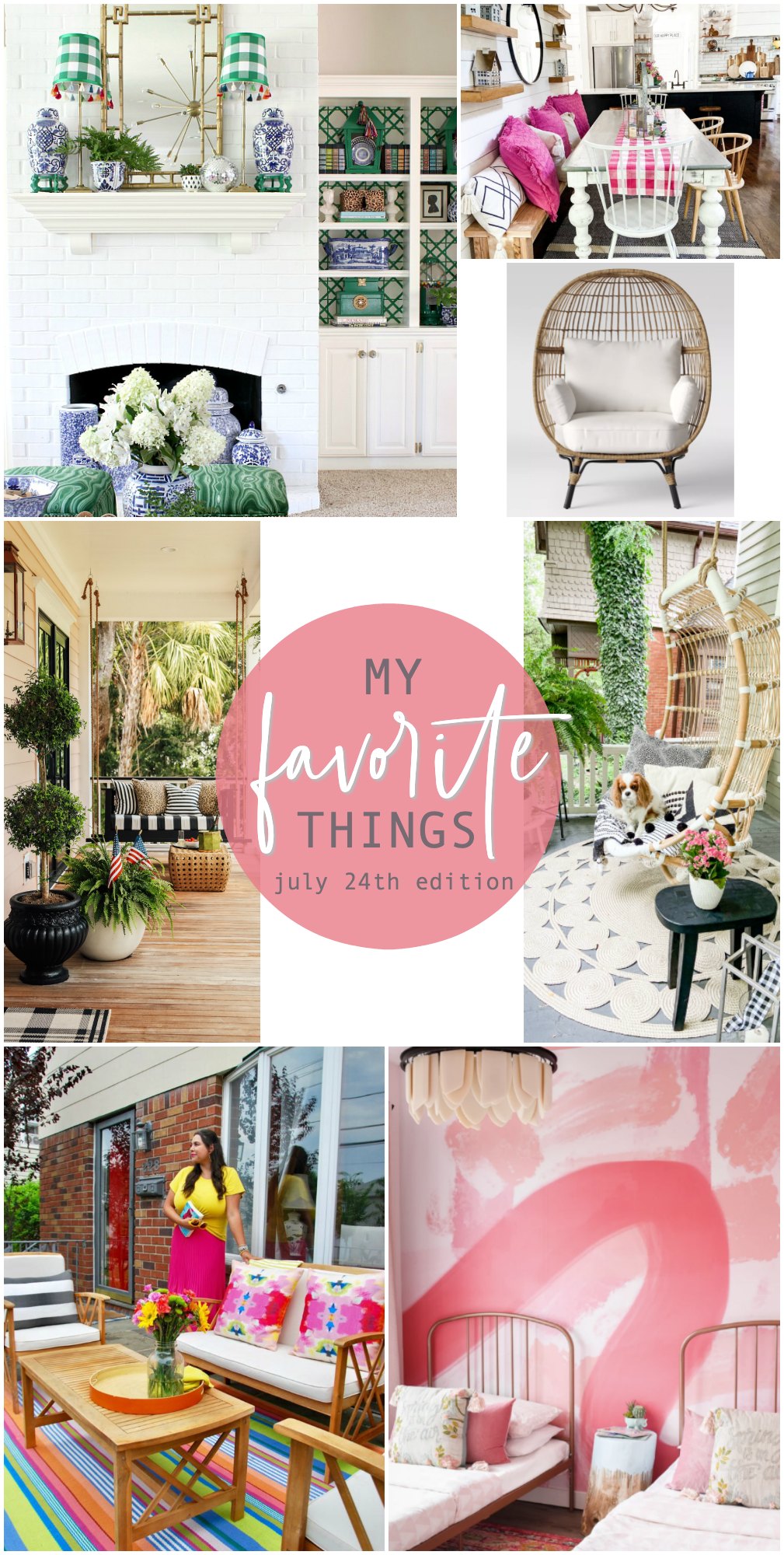 I'm starting something new this week: my favorite things of the week! Since I started blogging 12 years ago, one of my favorite things was sharing YOUR ideas! I hosted a link up party each week and I LOVED featuring the recipes, DIY ideas and crafts that were linked up!
Friday Features
So on Fridays I am going to share projects from creative people I LOVE each week, plus I will share some of what I've been working on and some cool items that I LOVE. Plus, stick around to see me peel back the curtain on some of my favorite home decor items that helped transform my house!!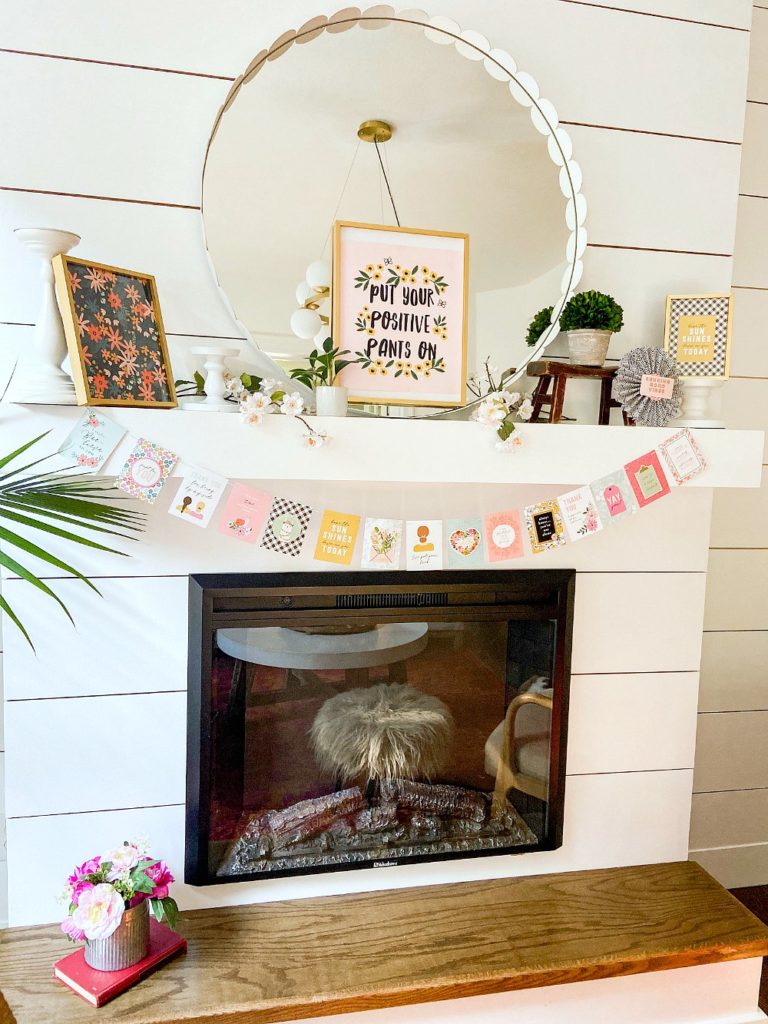 Bright Summer Mantel with DIY Paper Banner
(this post may contain affiliate links. Affiliate links cost nothing to you but TT+J may earn a small commission which allows our site to run)
This week I created a bright and happy mantel with a darling paper banner and some bright and happy things I already had on hand.
Hey! Hello! Line at JoAnn Stores
To create the banner I used some of my favorite things from my new Hey! Hello! Line that you can get by clicking here or visiting any JoAnn store.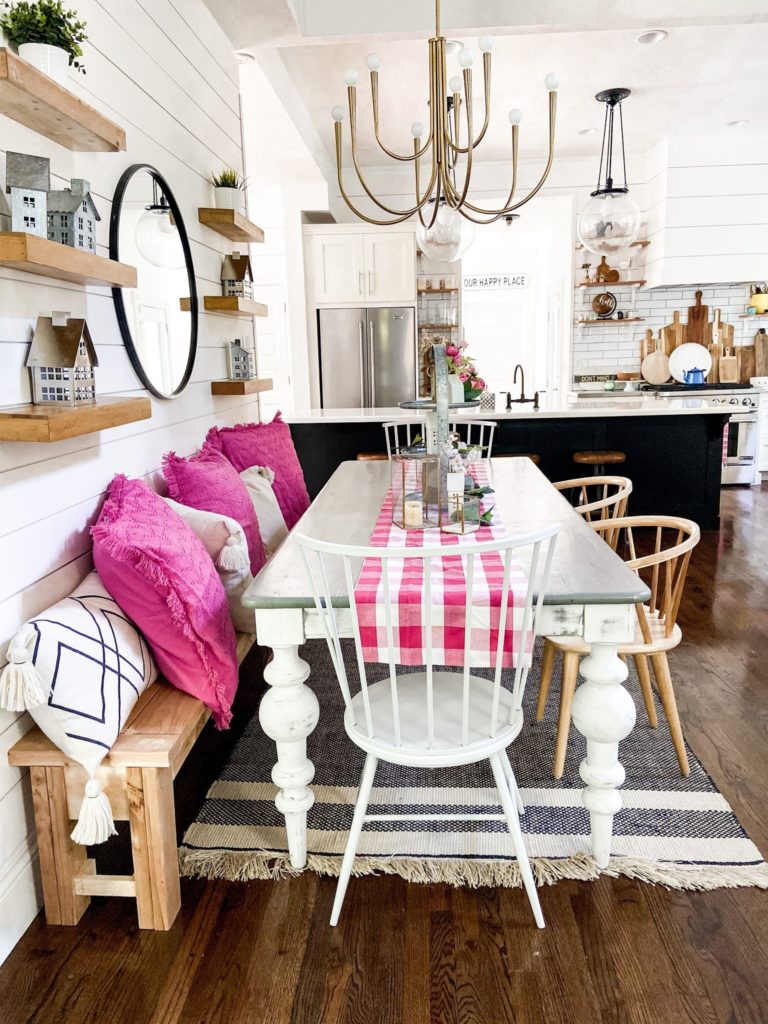 A Colorful Life Home Tour
Yesterday I posted a home tour and shared some tips for adding splashes of color across the house. I'm so excited to be participating in the A Colorful Life Home Tour with some of my favorite bloggers!
My Eclectic Nest || BD Interior Design || Our Fifth House || Tatertots and Jello || Effortless Style
I love Jennifer's (from Dimples and Tangles) living room so much! She has such an eye for mixing some of my favorite patterns and textures (the brick around the fireplace, the buffalo check lampshades, and the plaid in bookshelf) while sticking to bright colors and making sure everything looks just perfect.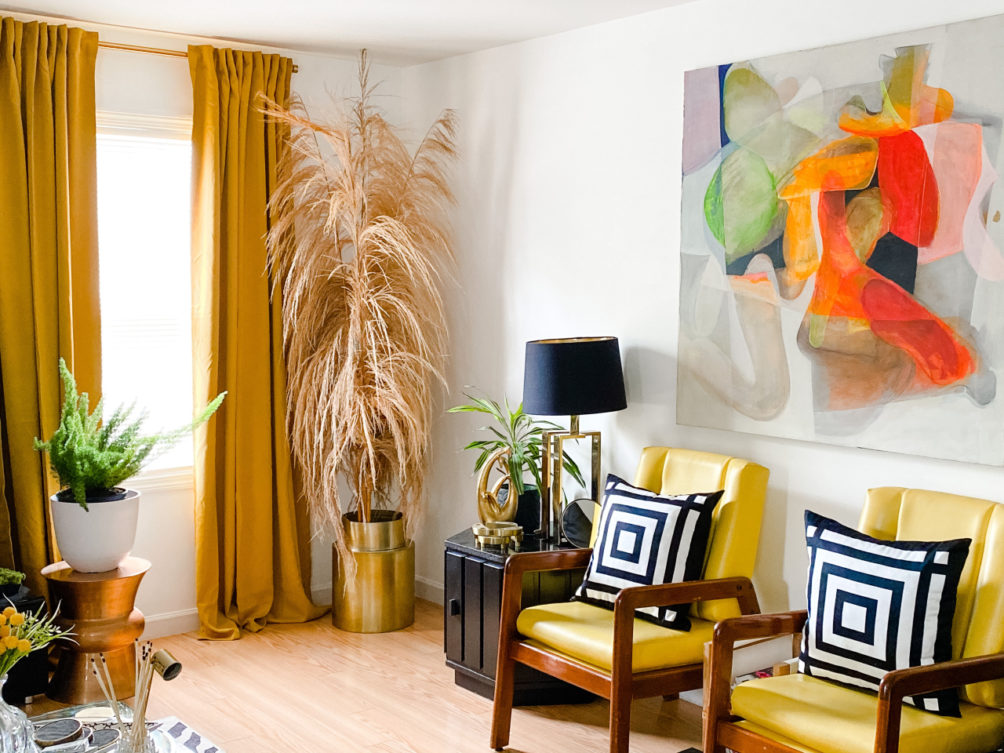 I love the pops of yellow in Tiffany's (from My Eclectic Nest) family room! It's the perfect way to make it playful against the basics of her lovely wooden floor and white walls.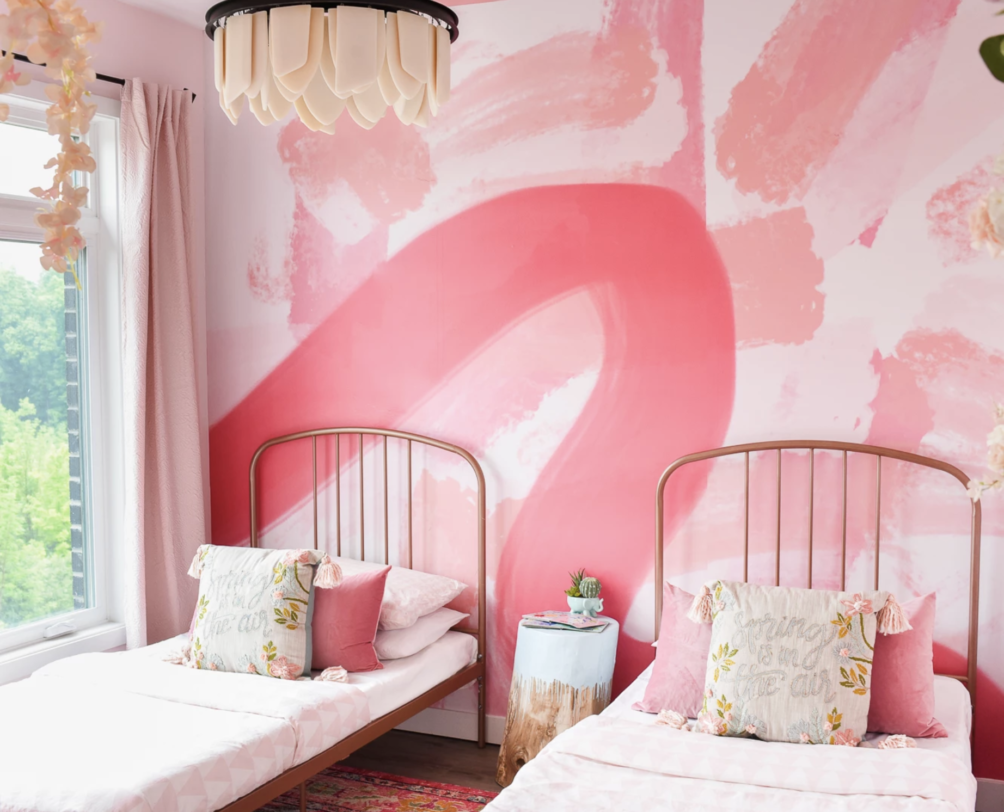 I'm totally obsessed with the hot-pink accent wall Brenda created for her daughters' room! You can see more about that room and her beautiful bright kitchen over at BD Interiors.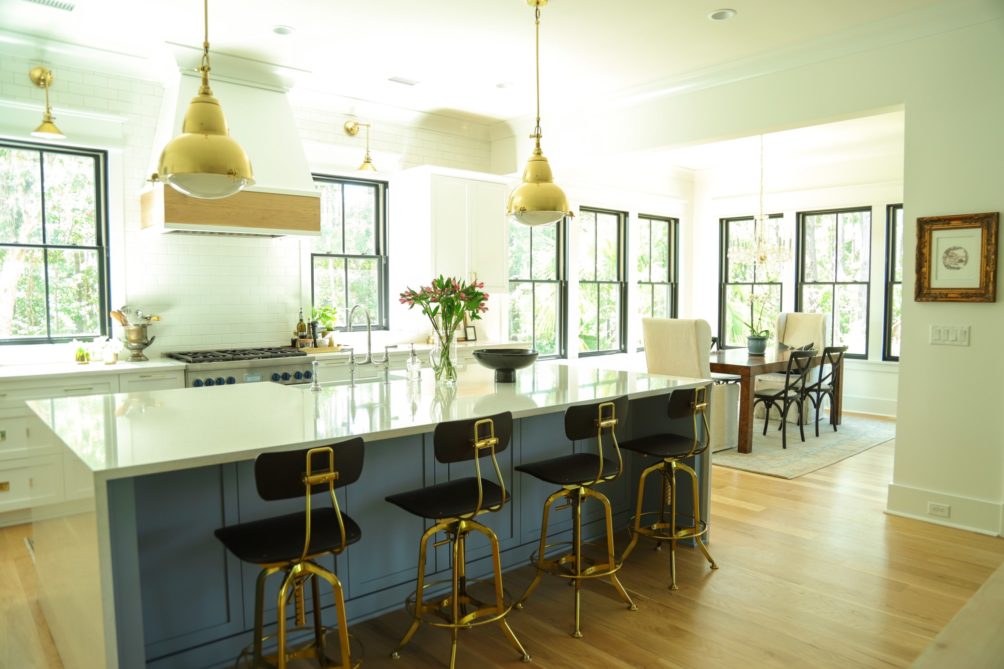 I can't stop fawning over Carmel's beautifully bright kitchen. The wood-accented stove hood and the blue of the kitchen island are my two favorite details, but there's so much more to love.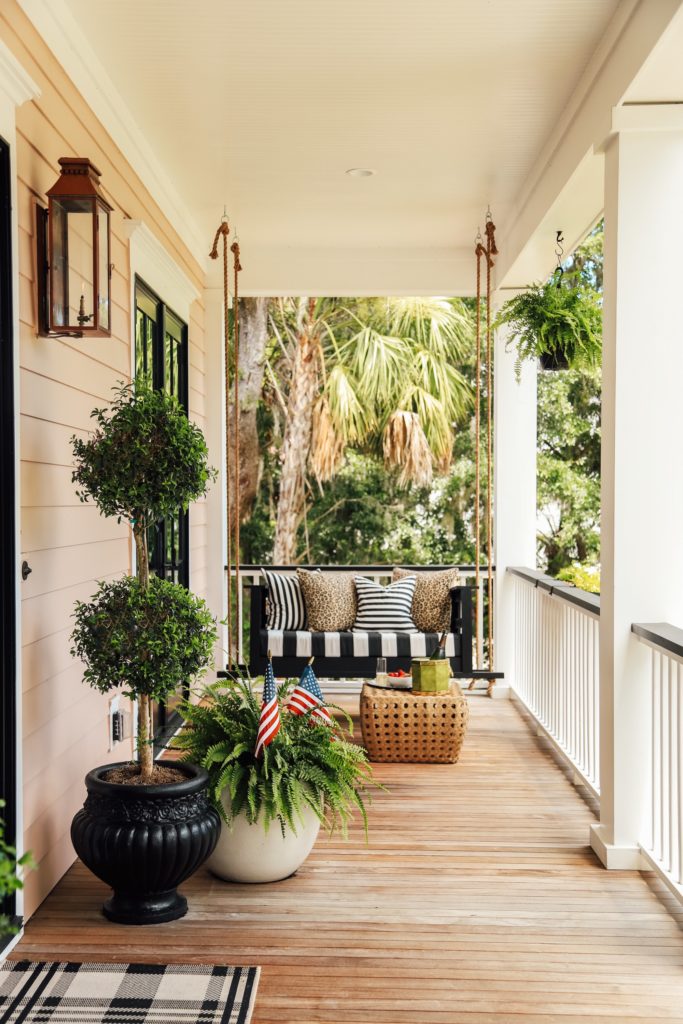 Plus look at how tranquil her porch is! Check out her full home tour over at Our Fifth House!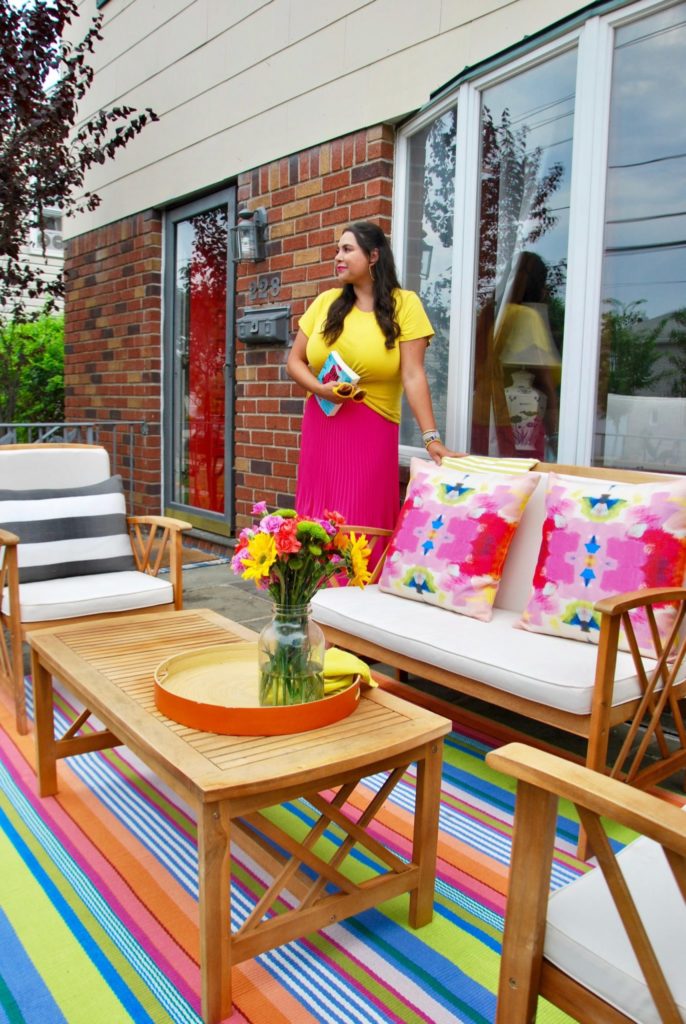 There's something so summery and perfect about the patio Camila from Effortless Style Interiors' redesigned for her mom! There's nothing like a bright spot to spend the summer afternoons. My absolute favorite place to spend time these days has been my patio!
Shop My Summer Home Tour
I've done a little round-up of some of my favorite things from my home tour help you with some inspiration for your own decorating!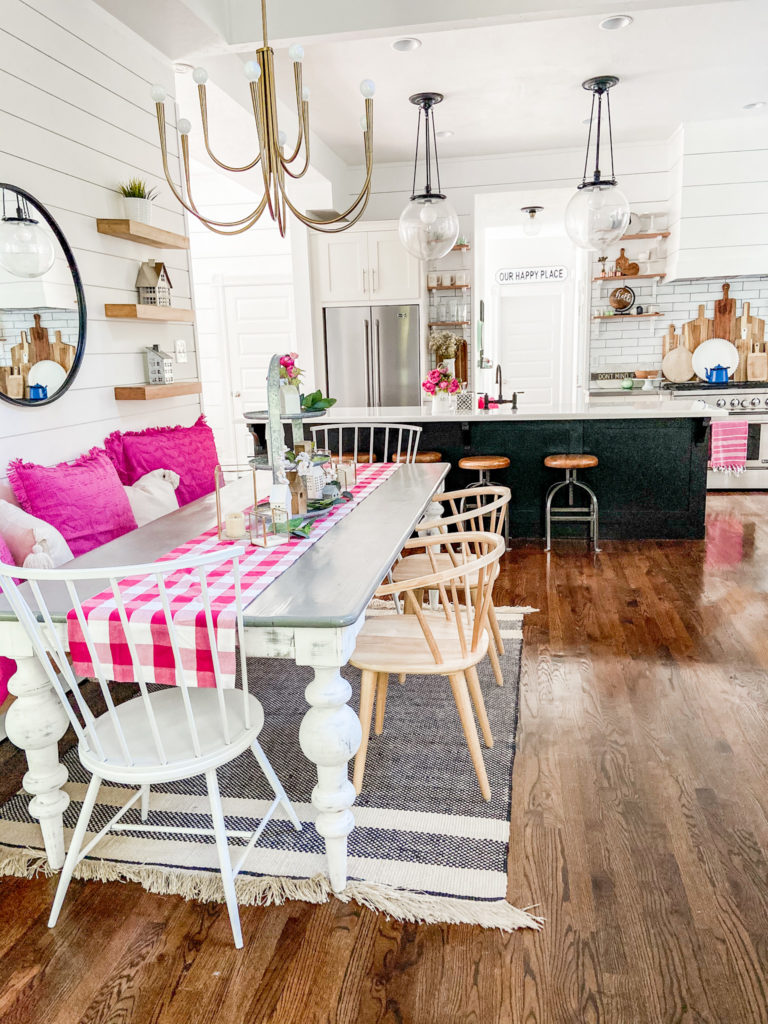 Buffalo check table runners have always been one of my favorite dining room accents–and they're only $7 on Amazon right now!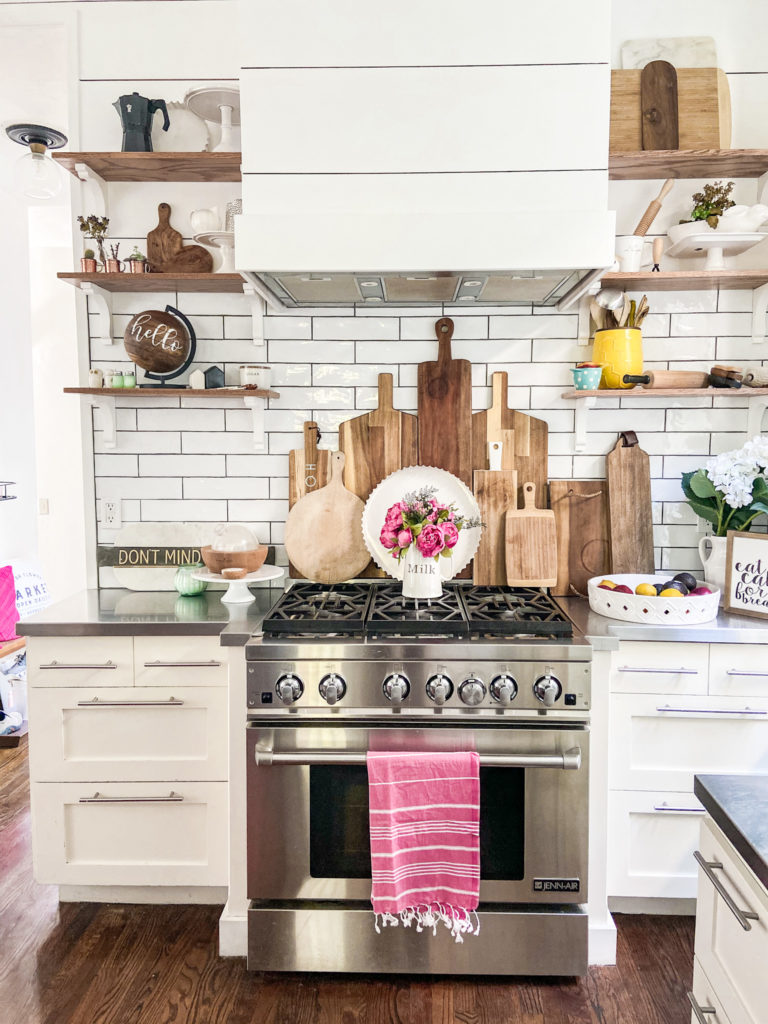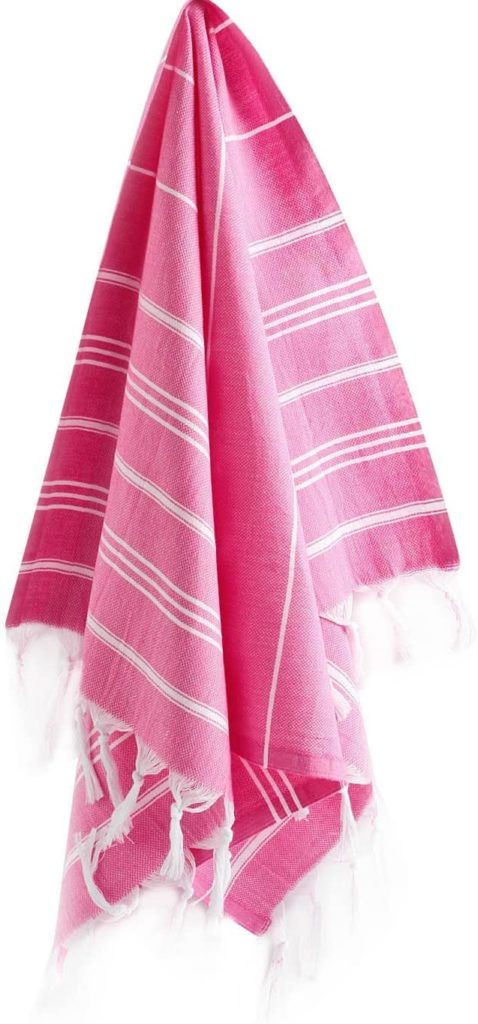 Another kitchen favorite is a couple of bright turkish cacala towels. They're available on Amazon too for about $12 in over two dozen different colors.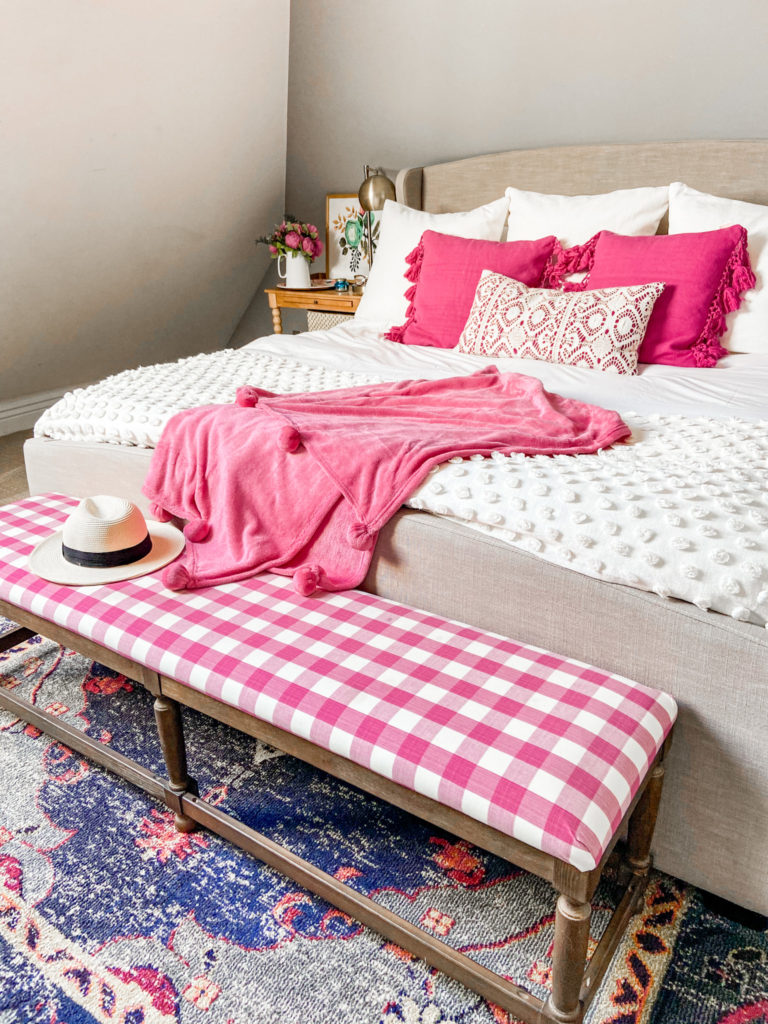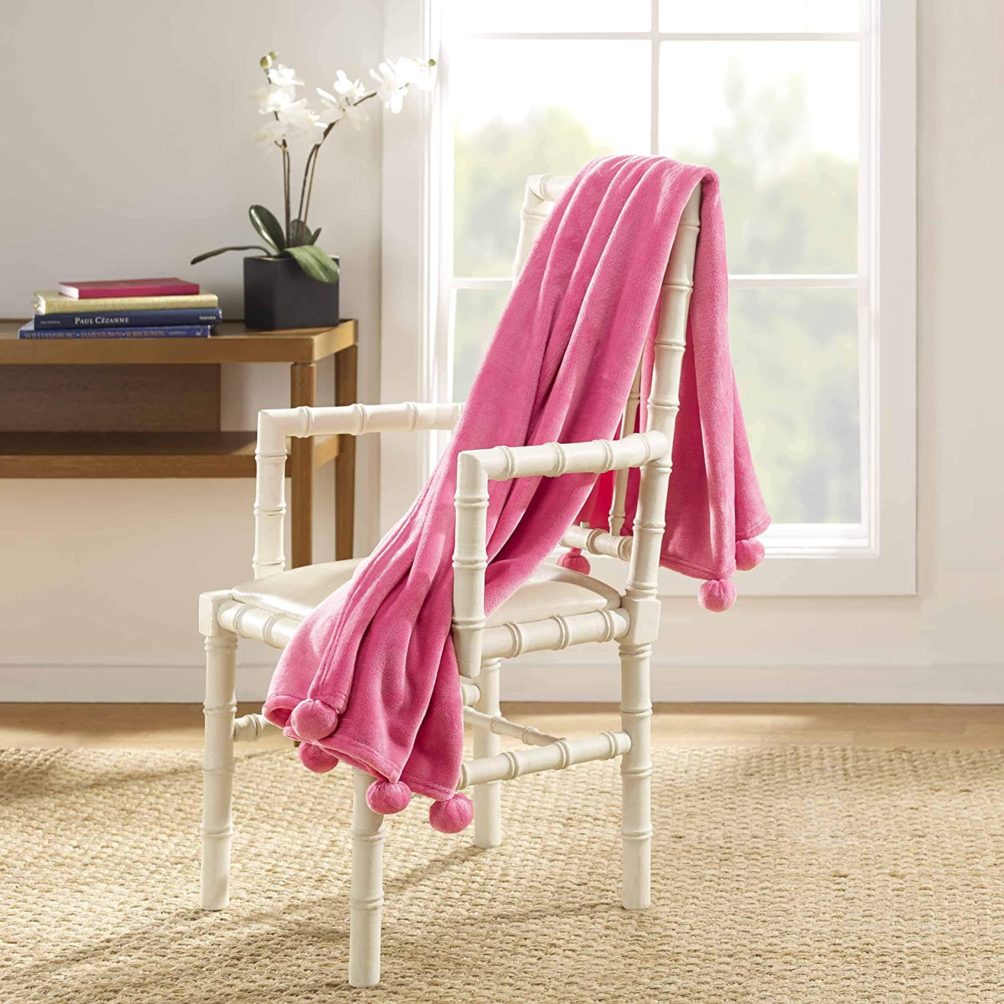 One of my kids' favorite things in my living room are these pom throw blankets. They look super cute and are soft enough for kids to cuddle up in for movie night.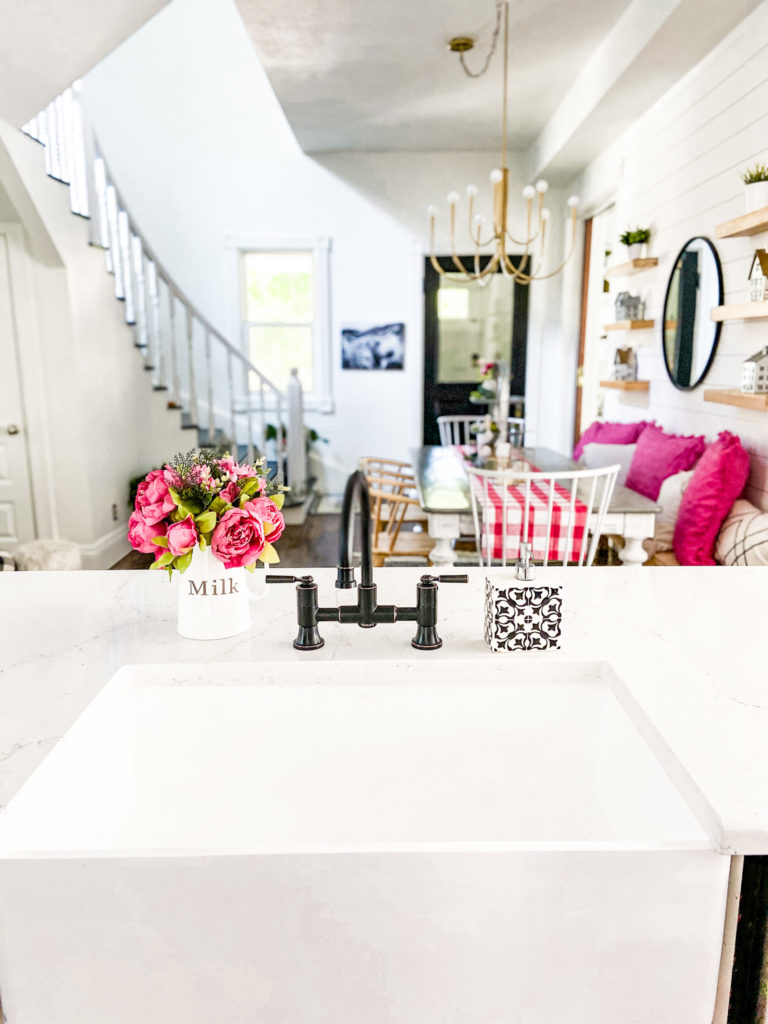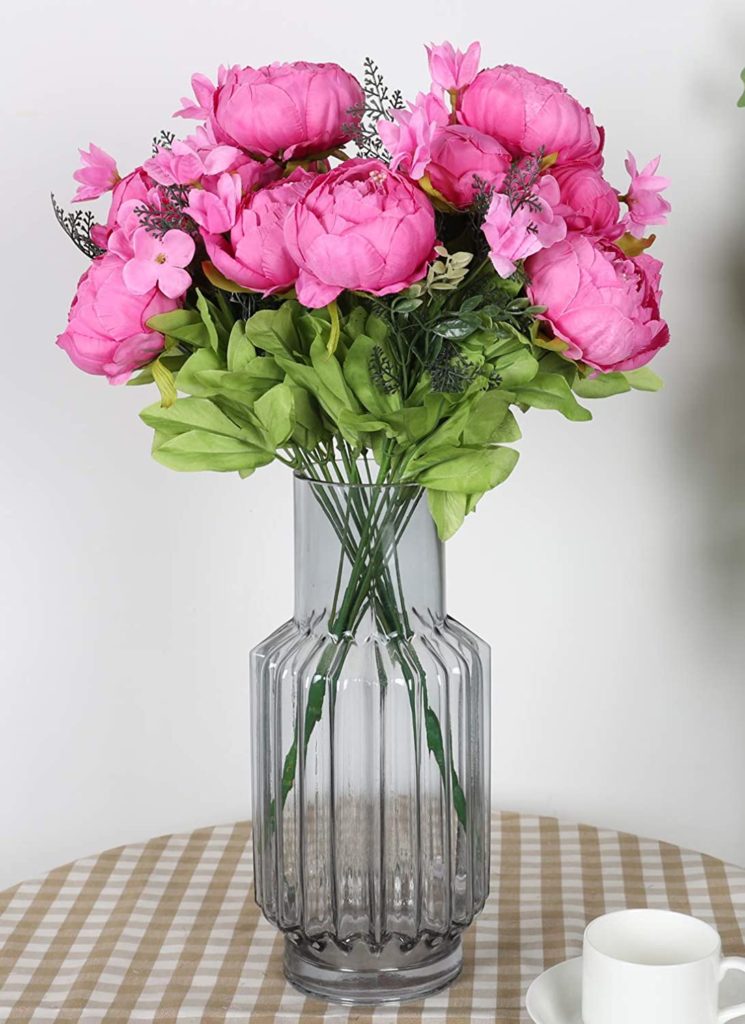 A few artificial flowers in key colors can go a long way in decorating and redecorating your house. Here are some fake peonies in a ton of different colors, and they're only about $10 per bunch!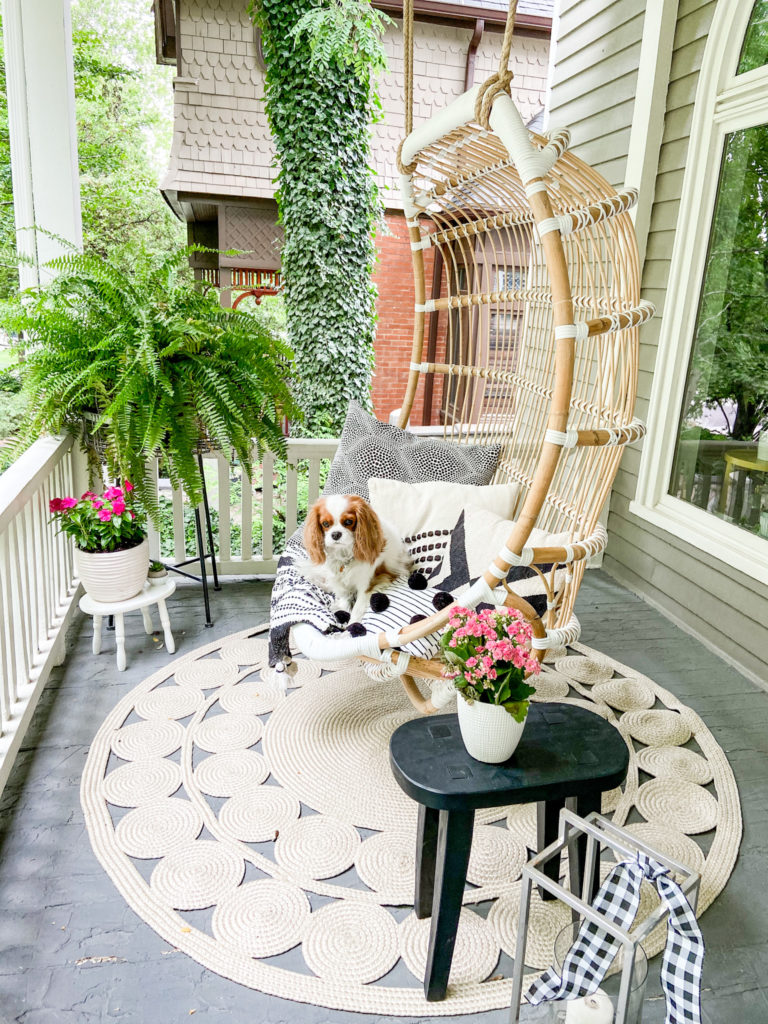 The first thing you see when you walk up to my front door is this double hanging rattan chair from Serena and Lily. It's my favorite place to watch the world go by with my husband, kids, or dogs—depending on the day!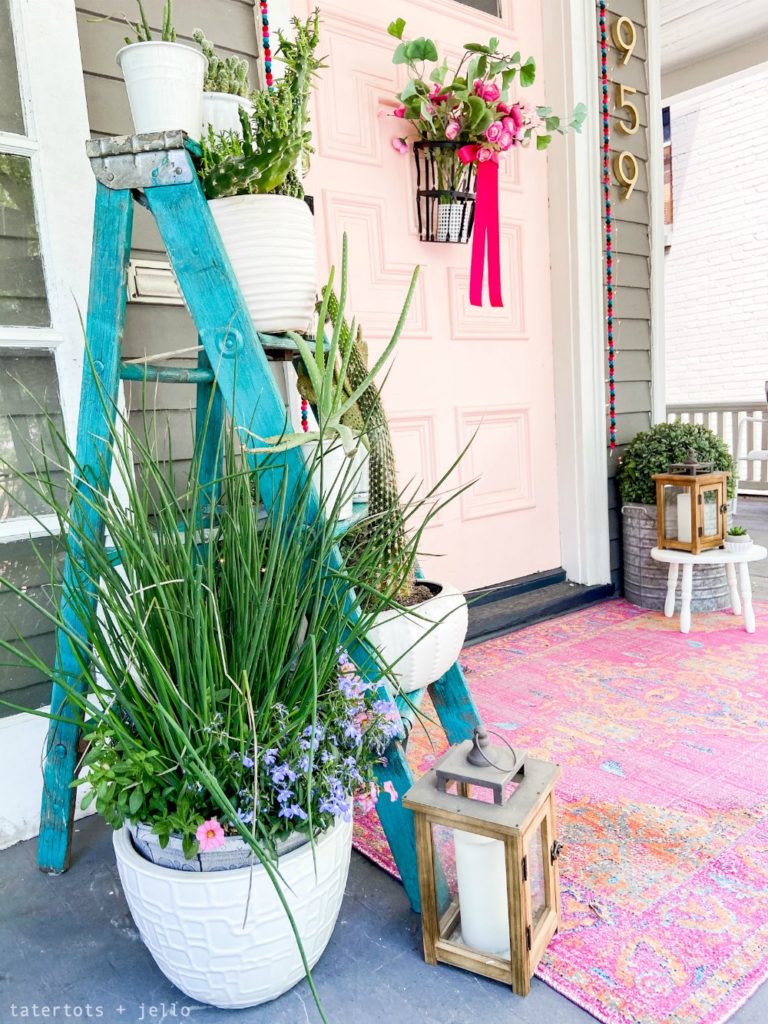 I love this bright pink magnolia lattice rug I've been using as a runner on my front porch. It's on super sale for just about $40 right now!
You can also get the bigger version of the rug, as seen in my living room. It's on a huge sale right now too, just $160 for the 8′ by 10′!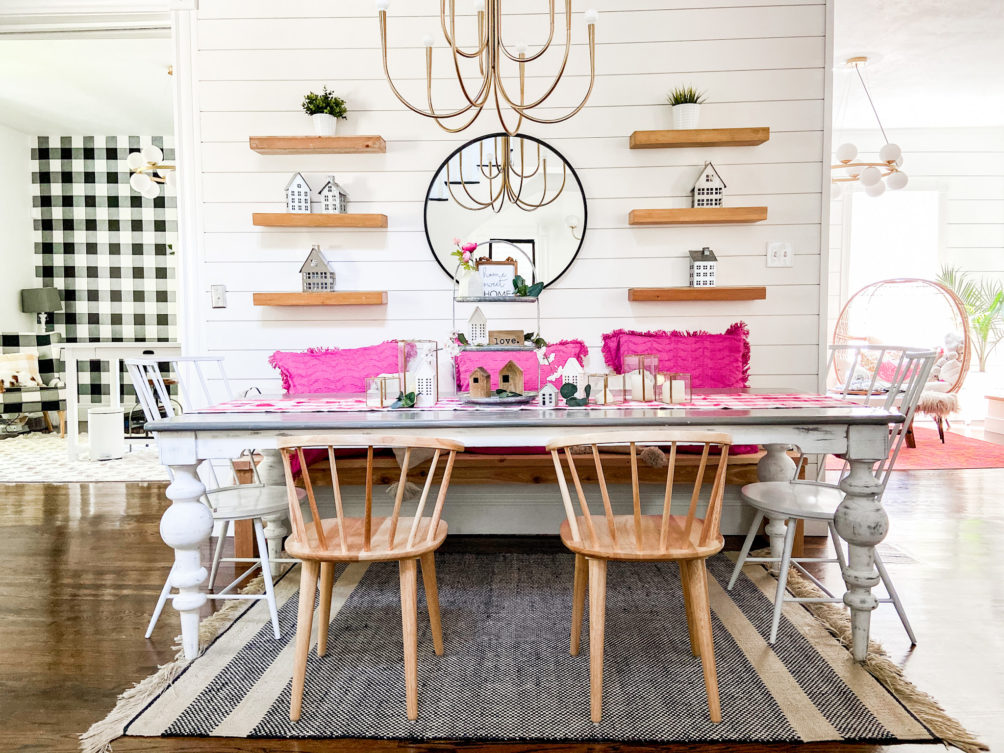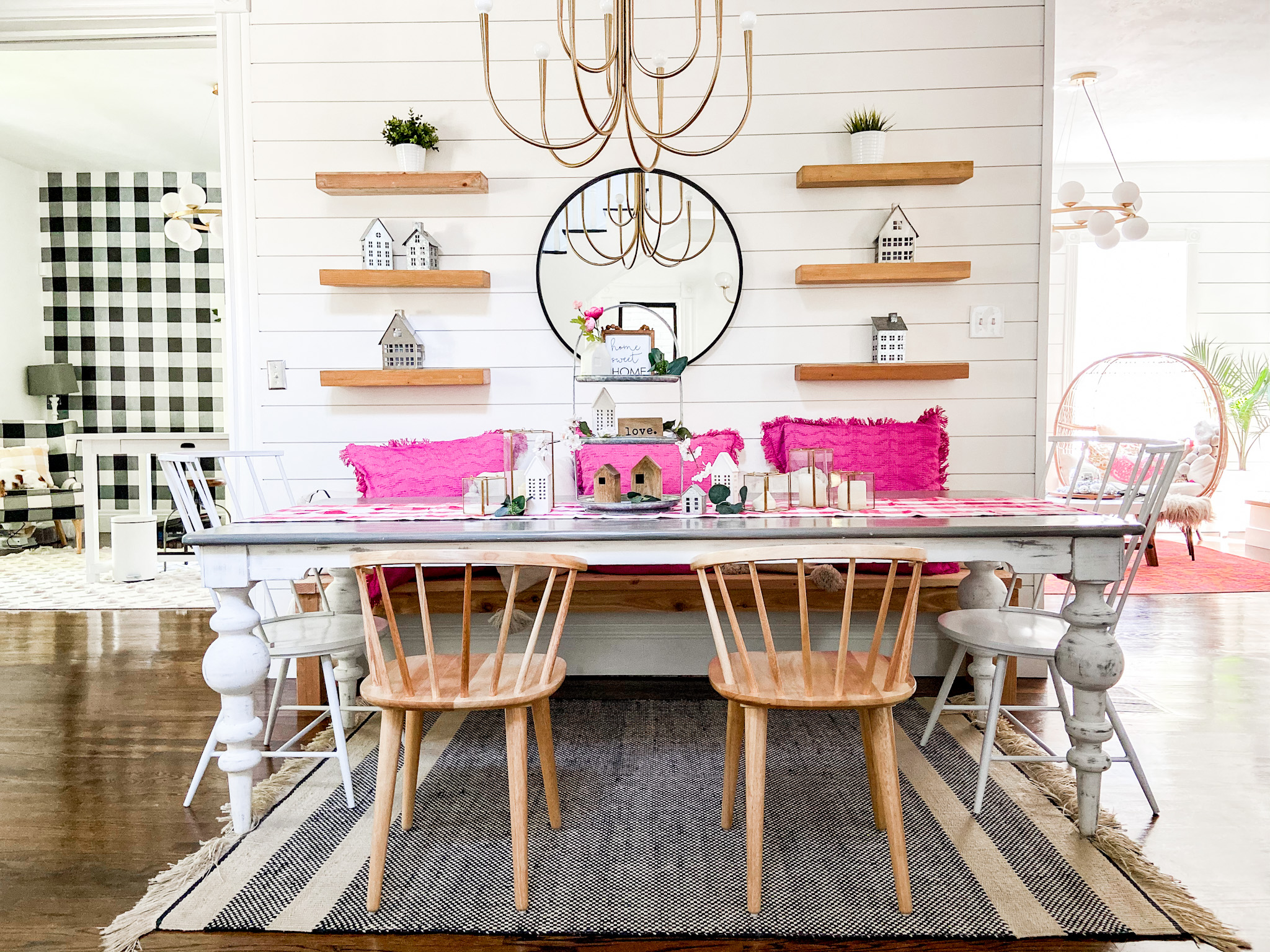 I just got a pair of these Safavieh Dining Chairs from Overstock and I love how they accent my dining room! They're out of stock on the wooden ones right now, but here is a white version I like just as much.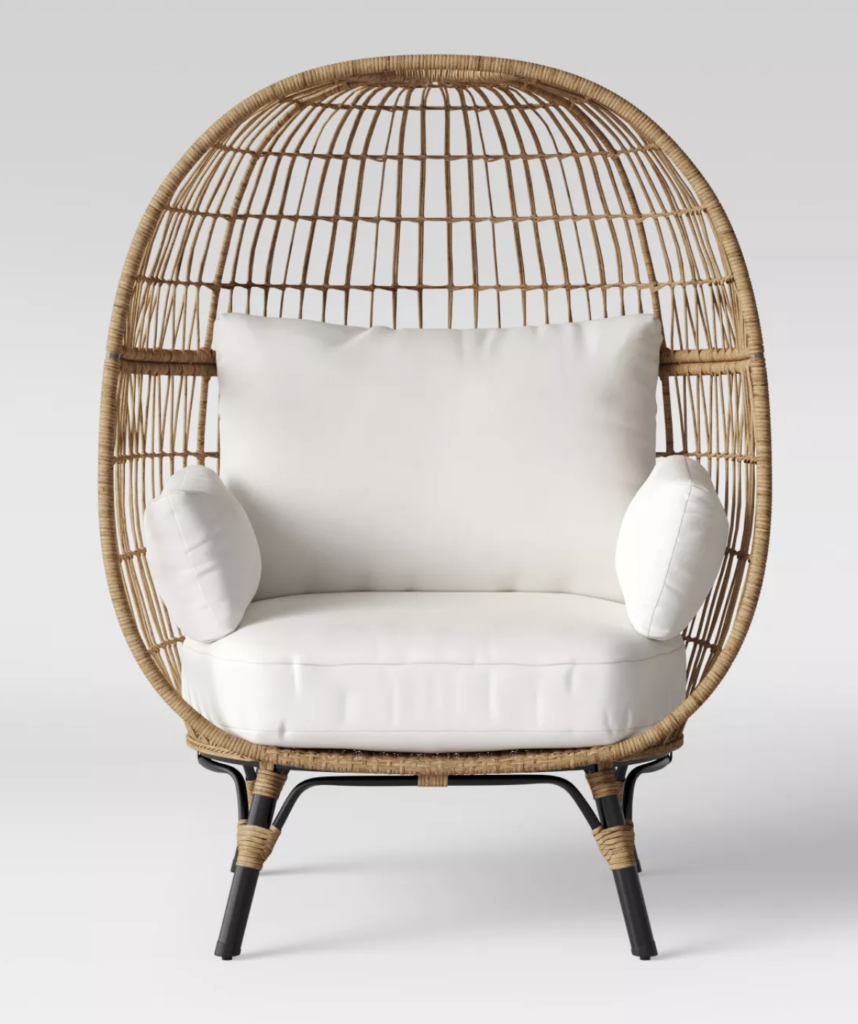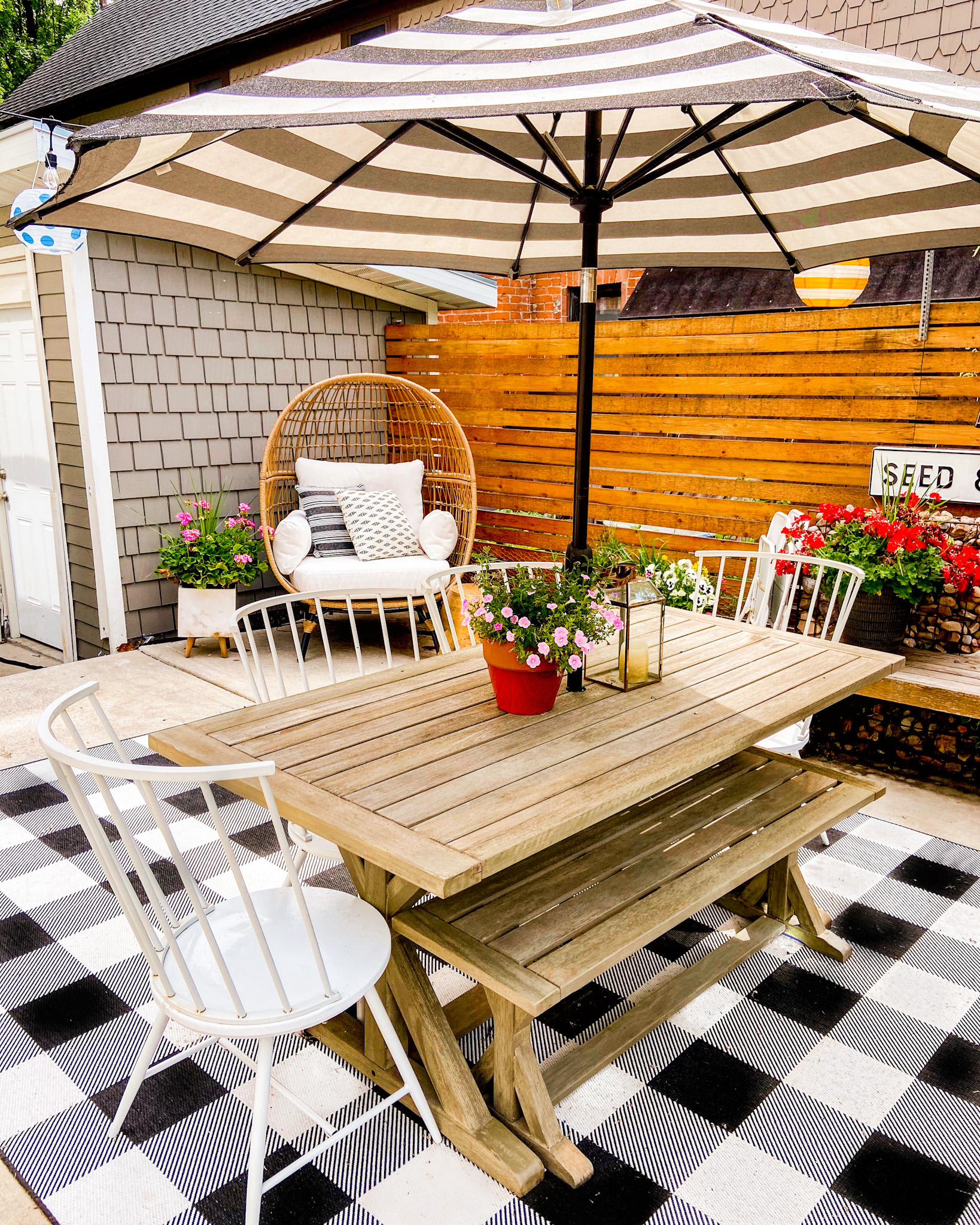 I've had SO many questions about the egg chair in our family room and out on our back patio. I bought TWO because I love it so much!! This Southport Egg Patio chair from Target is one of my all-time favorite pieces of furniture I've ever bought. It's extra wide so two people can sit in it too. And It goes perfect with just about any accent colors and complementary furniture.
Have a great summer weekend!
And tag me on Instagram at @tatertotsandjello and share YOUR favorites! They could make it into my Favorite Things post!
xoxo