Bright Summer Mantel with DIY Paper Banner. Create a bright and simple banner with a happy paper banner.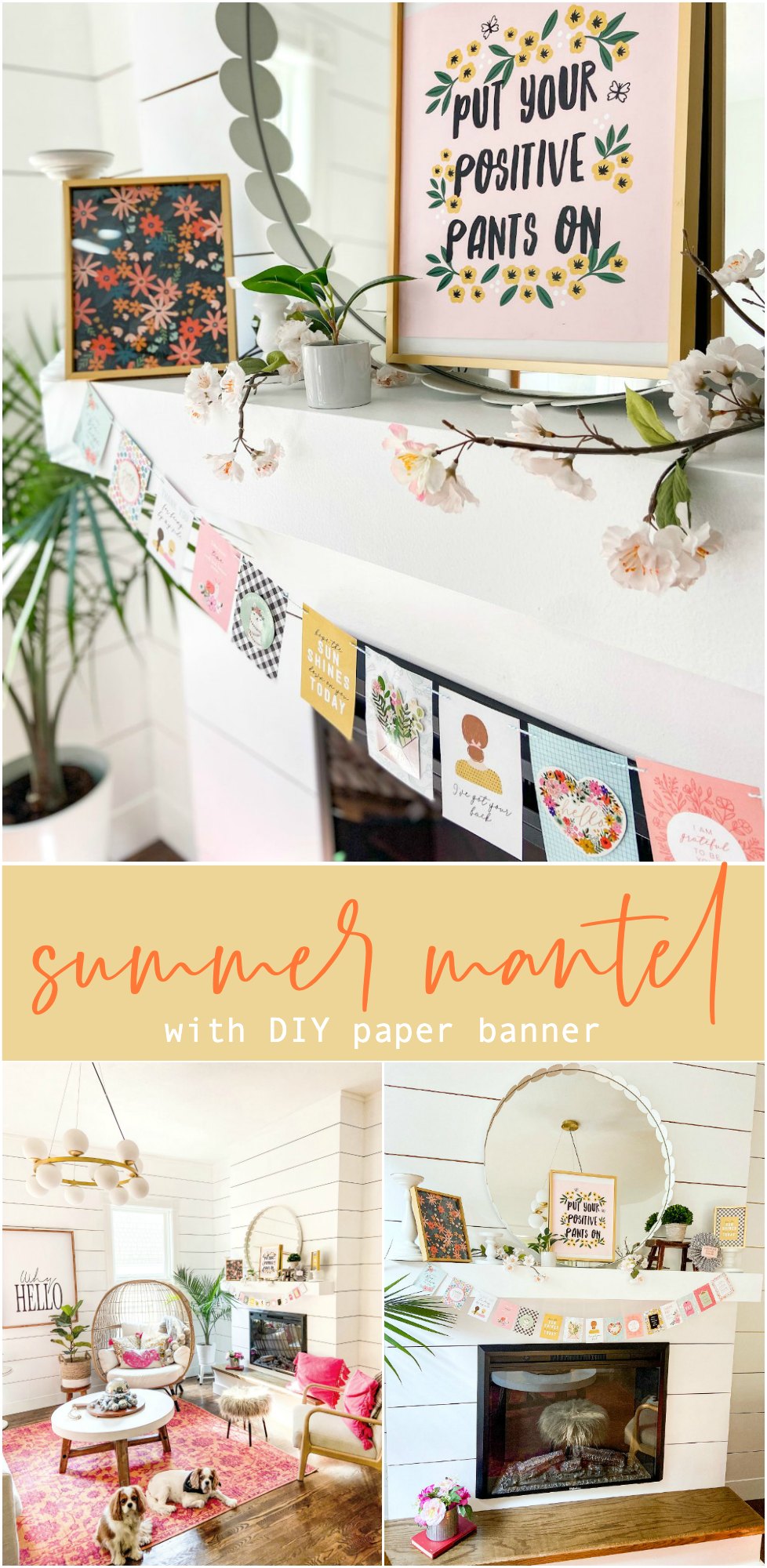 Bright Summer Mantel with DIY Paper Banner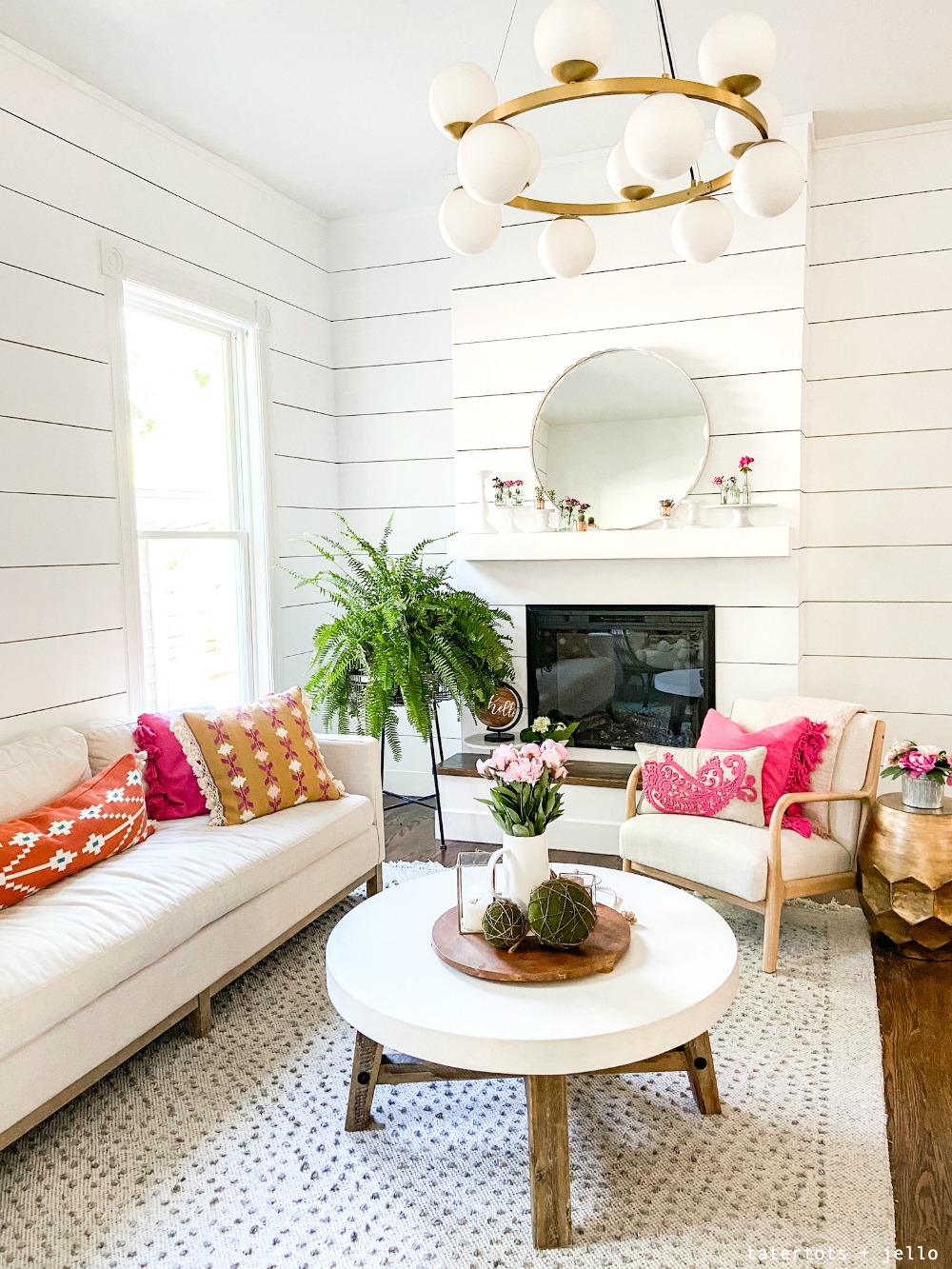 I love creating pretty home decor with pretty paper! One of my favorite spaces to decorate is our NEW mantel! I created a bright and happy mantel with a darling paper banner and some bright and happy things I already had on hand!
DIY Paper Banner Using Scrapbook Paper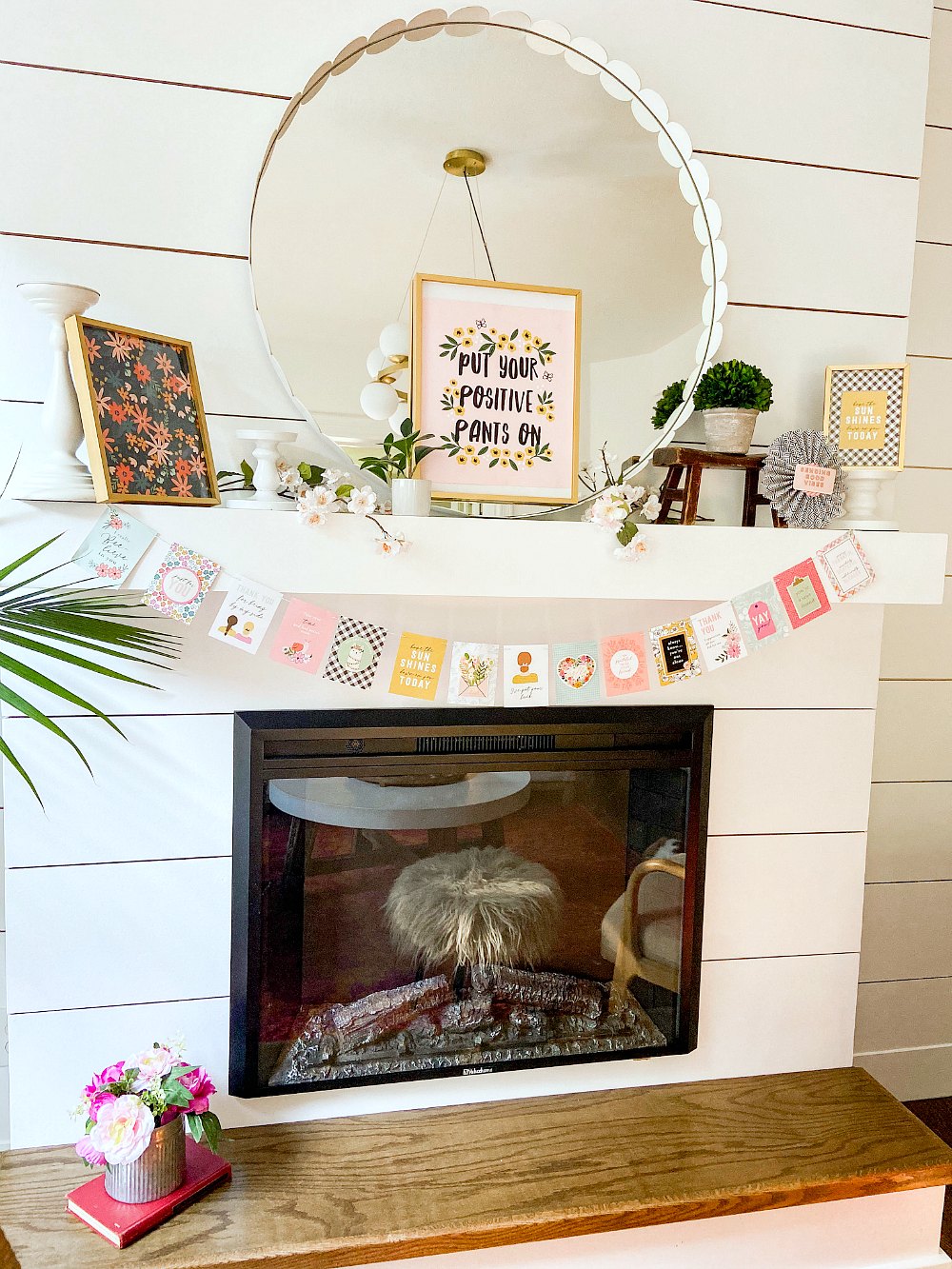 This paper banner uses 4×3 paper sayings and it is SO easy to put together! I just cut the sayings apart and then added a few embellishments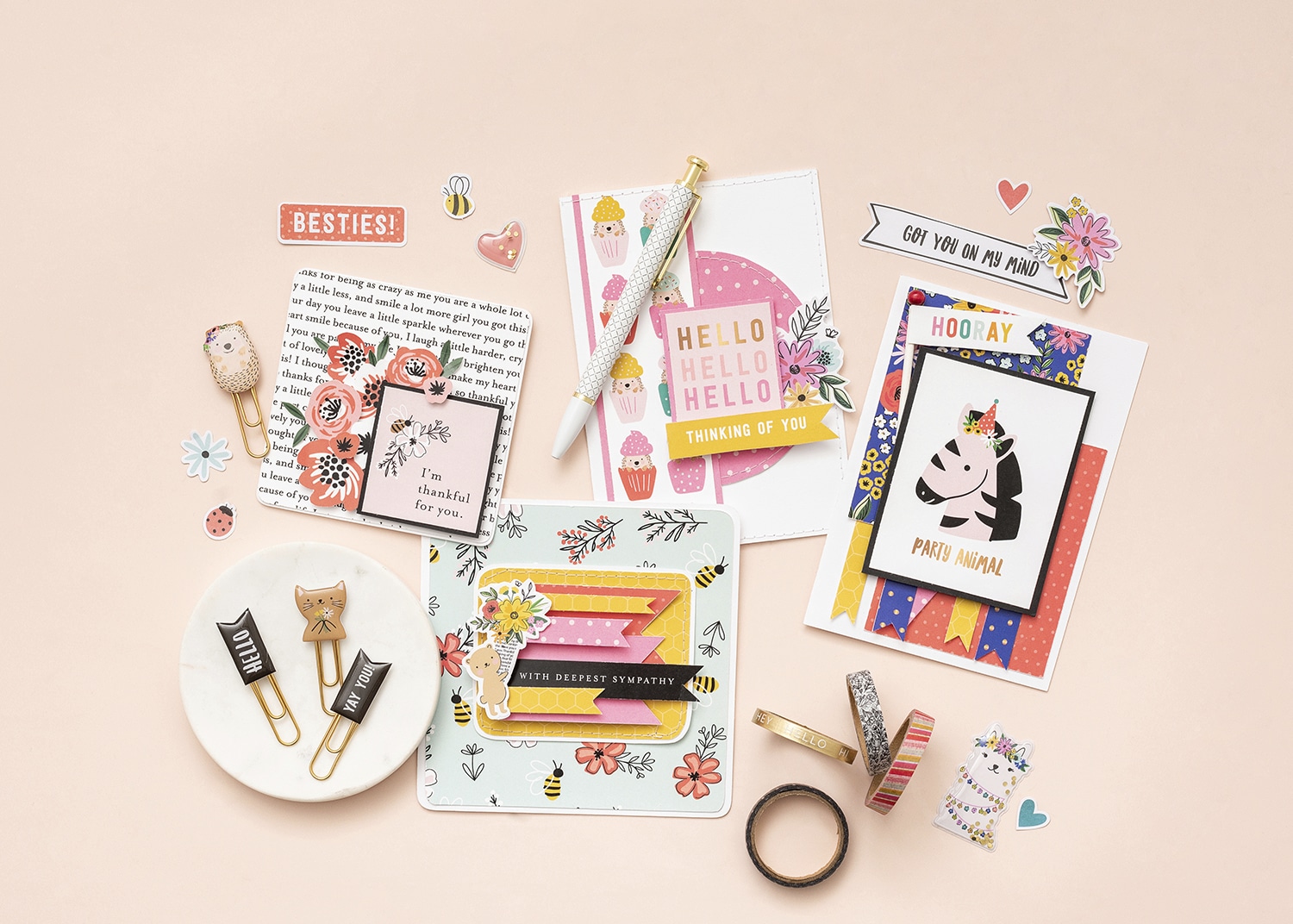 My new Hey! Hello! line is NOW available at JoAnn Stores!! Hurray!! You can grab it at your local store or go online and have it delivered right to your door.
Hey! Hello! Paper Line Cuttable Paper Sayings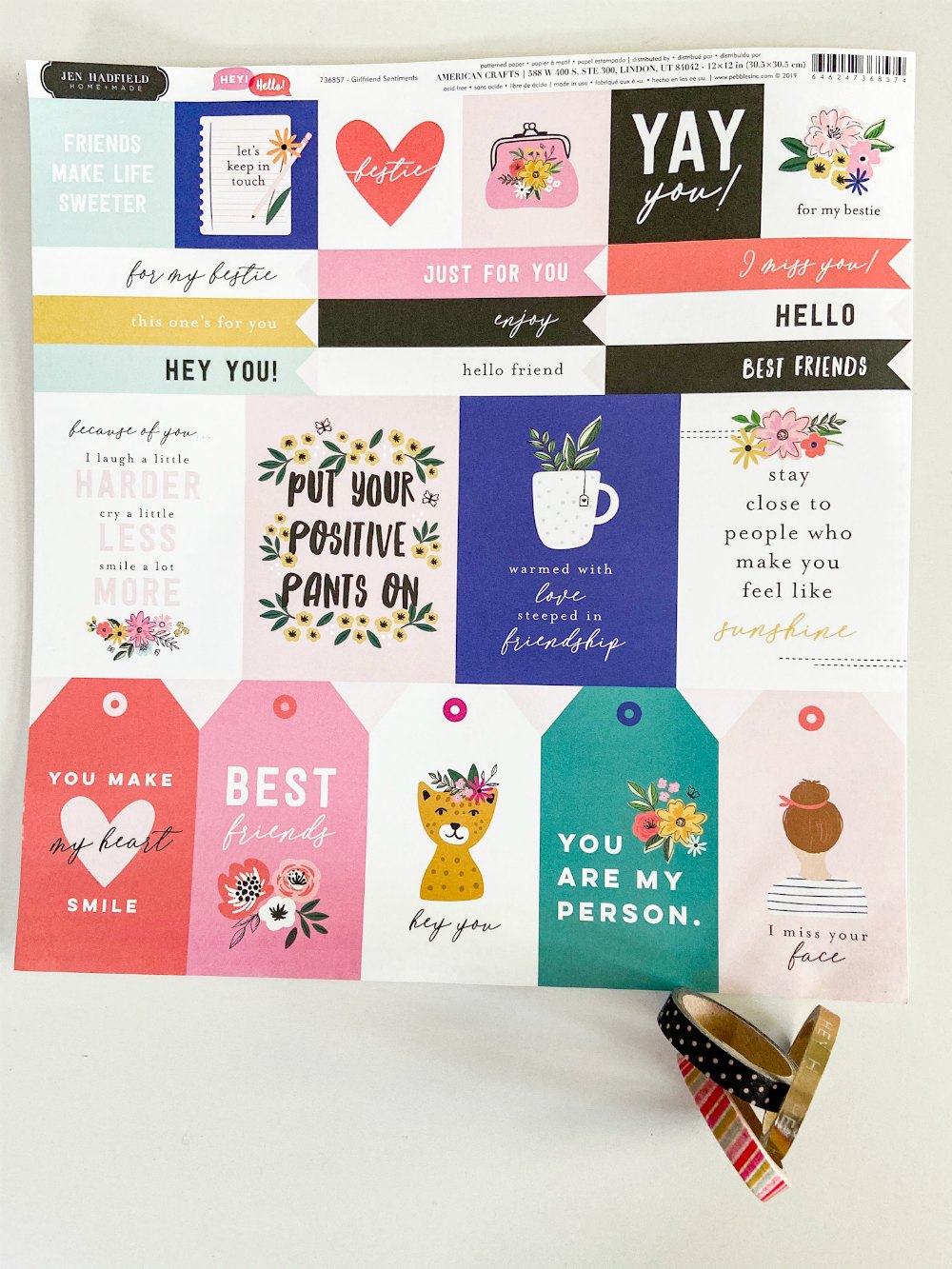 One of the things I love most about the new Hey! Hello! line are the specialty saying papers! There is a paper for ANY occasion which makes creating cards SO easy! There is a friendship paper, get well/sympathy, birthday and thank you papers!
Make a 5-Minute DIY Paper Banner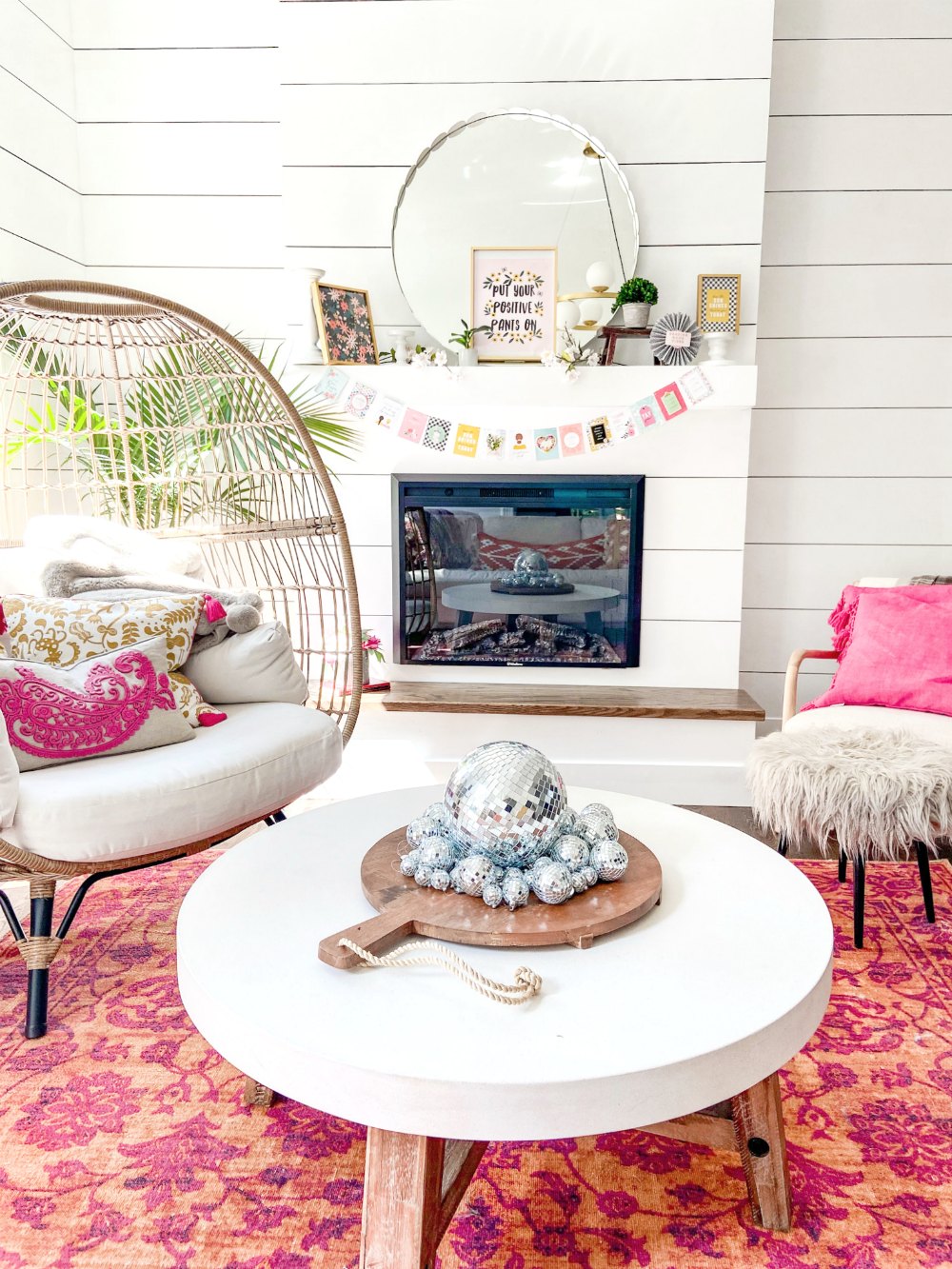 I cut apart the friendship and a little of the thank you papers to create this banner! Each specialty paper has 3×4 and 2×2 sayings plus tags for gift giving. I used all of the shapes on this banner!
Attach Hey! Hello! Embellishments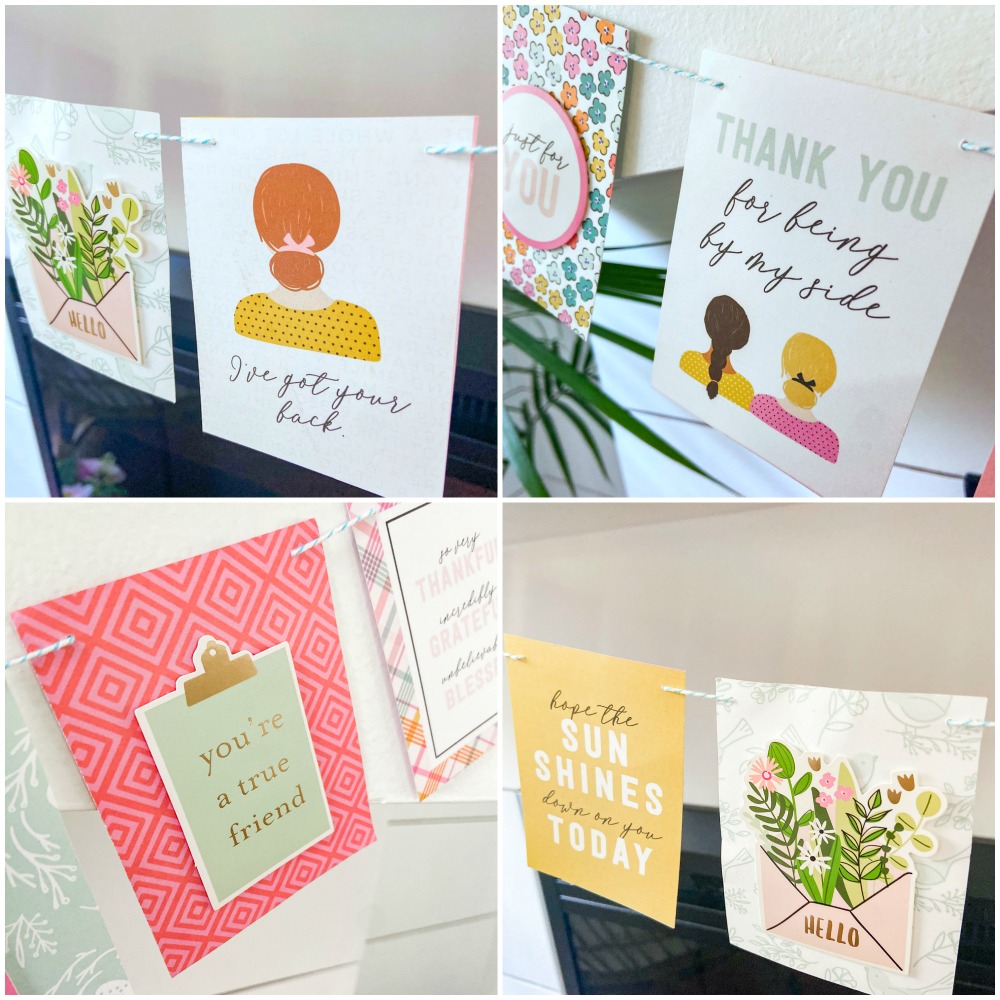 The Hey! Hello! line also has the most adorable die cuts and embellishments. Then I added a few embellishments to the banner peices.
Hole Punch the Top of Each Banner Piece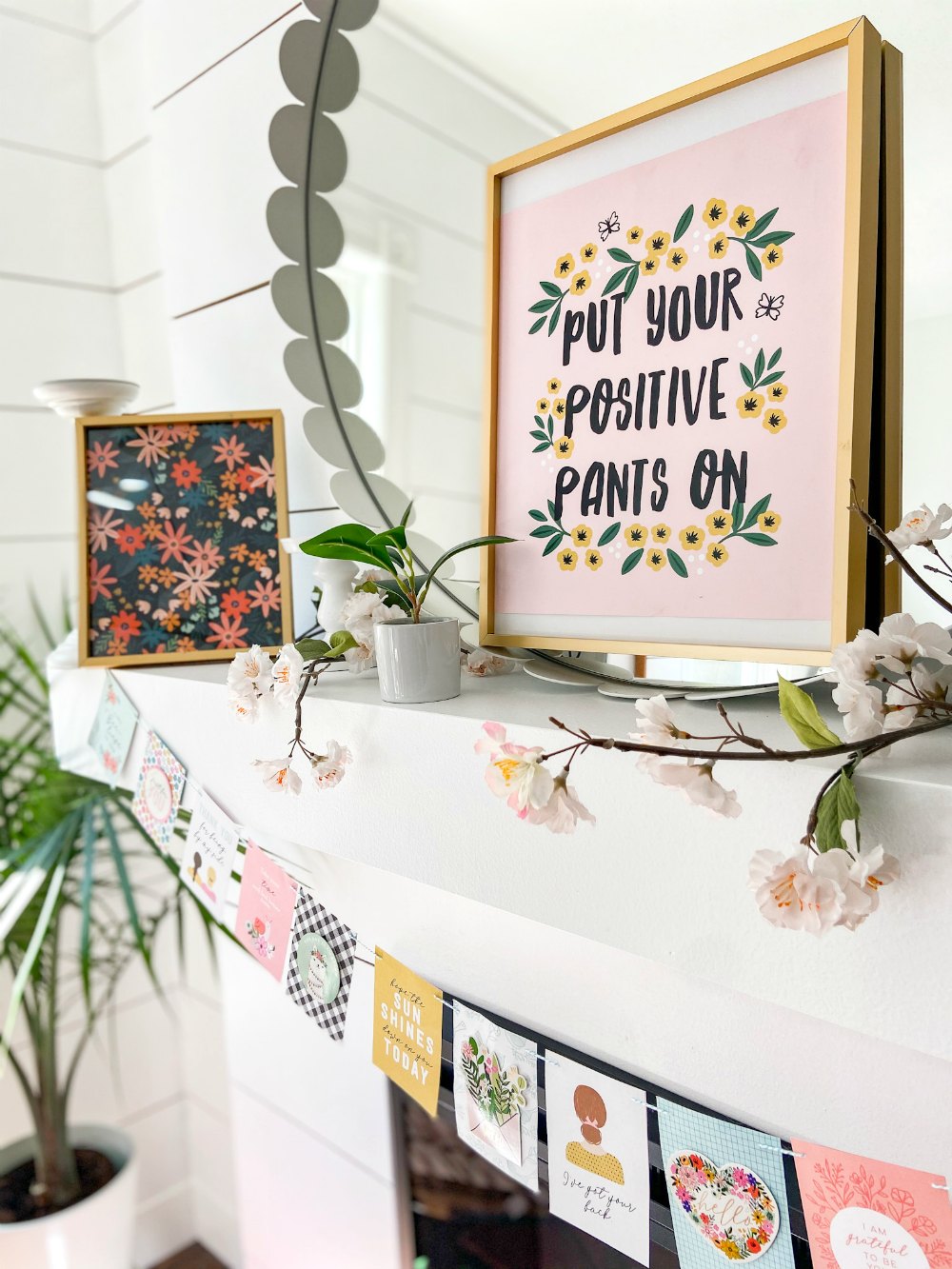 I used the hold punch that comes in the Banner Board Punch. It's so handy! It's great for making banner pieces out of scrapbook paper.
Thread Twine Through Each Banner Piece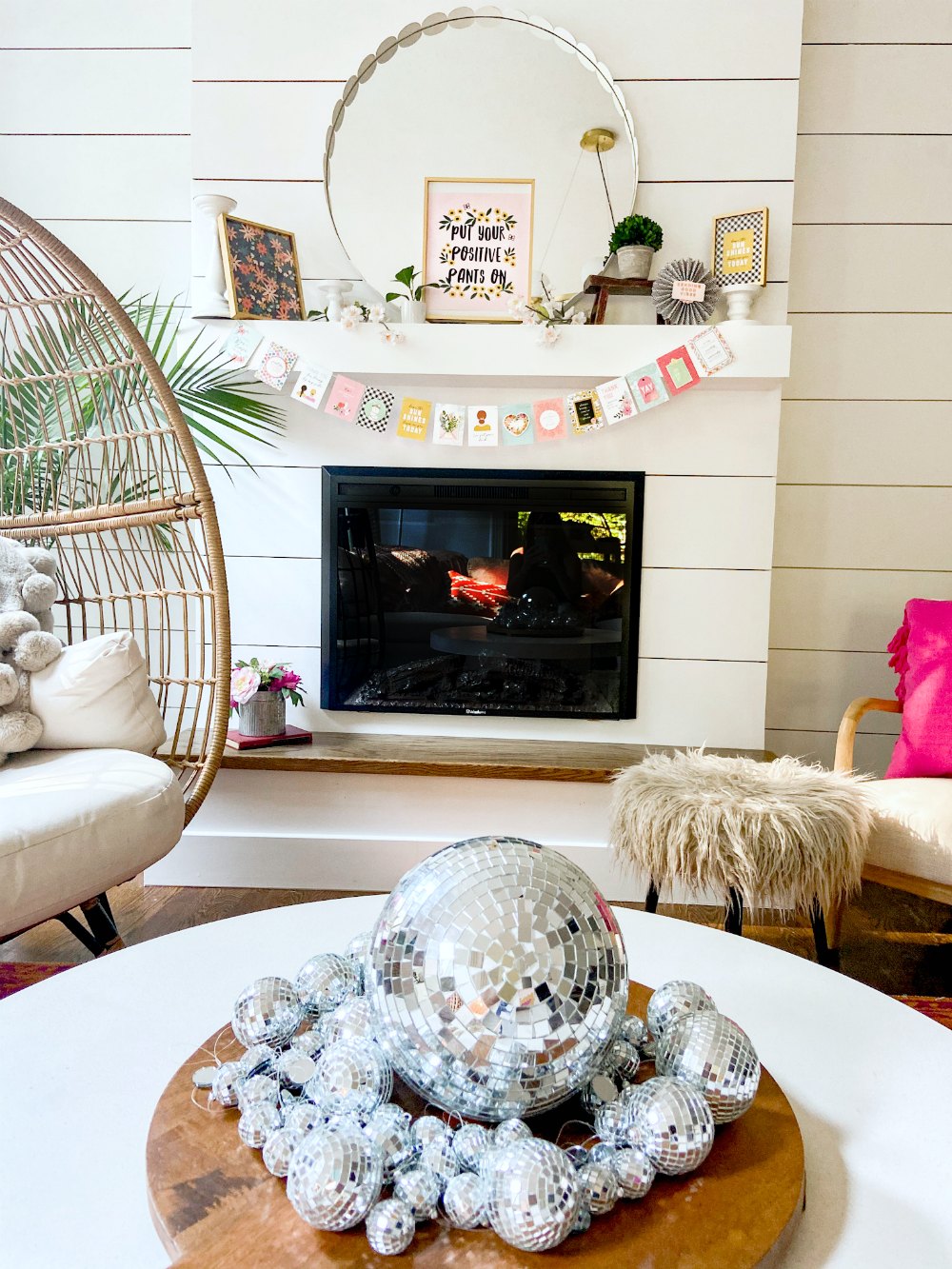 Then all I had to do is thread a piece of twine through each of the banners to connect them together. And hang it up!
Create a Bright Summer Mantel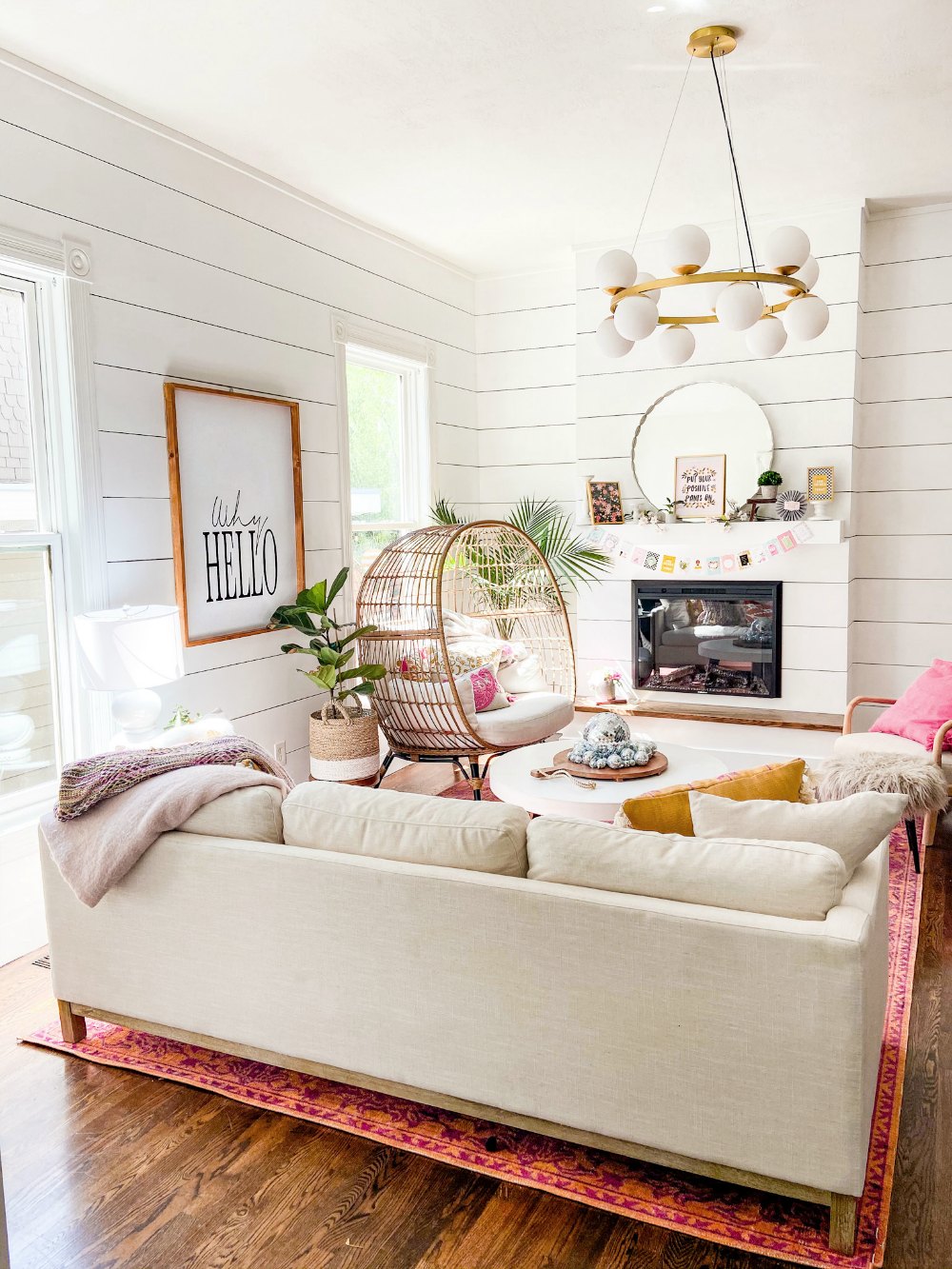 Hang Up a DIY Paper Banner
I hung the paper banner on the mantel. I secured the ends by placing them under some candle sticks.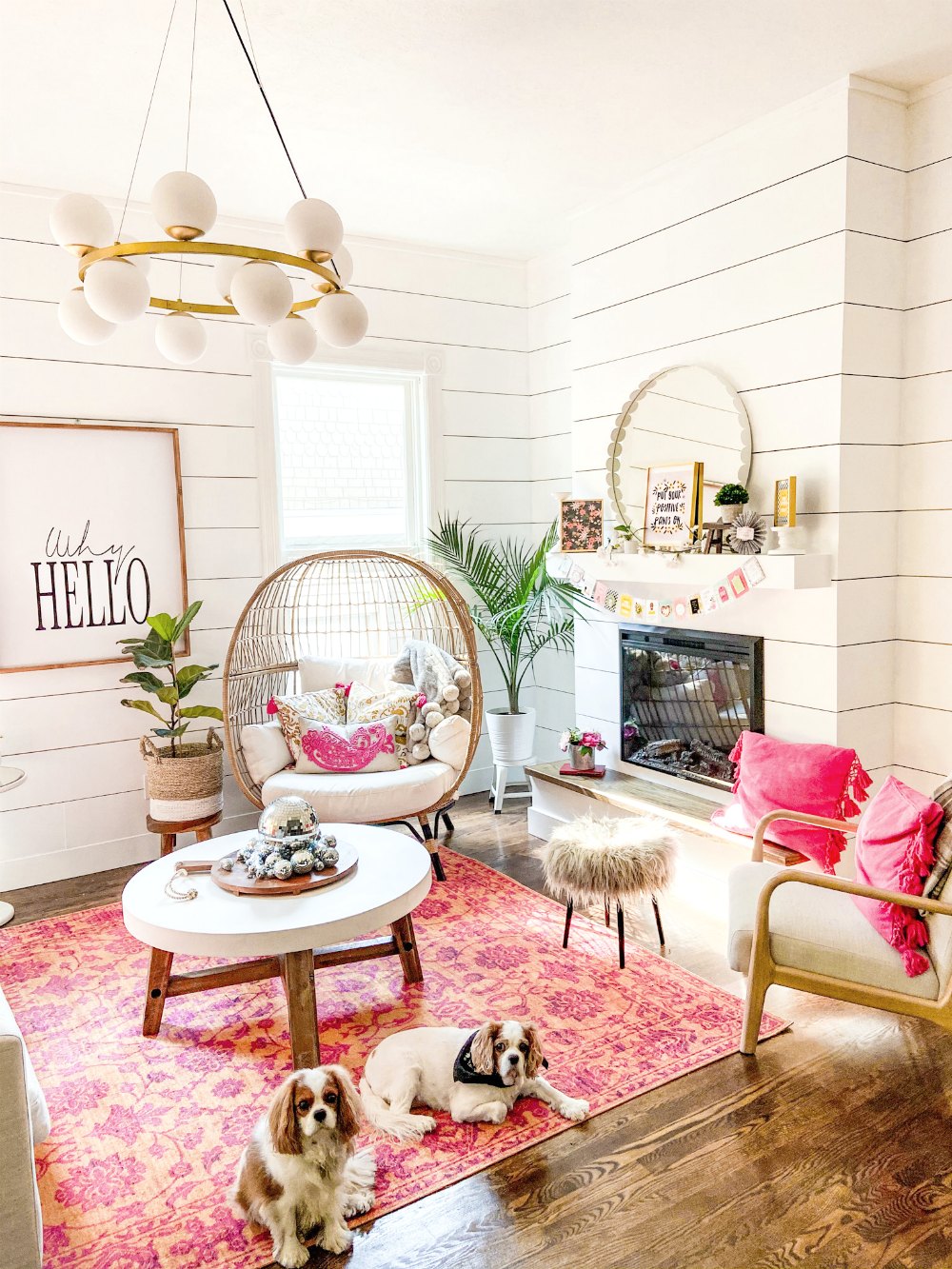 Add Additional Elements
White candlesticks provided some neutral elements that I used to layer under the brighter items.
Frame Bright Scrapbook Paper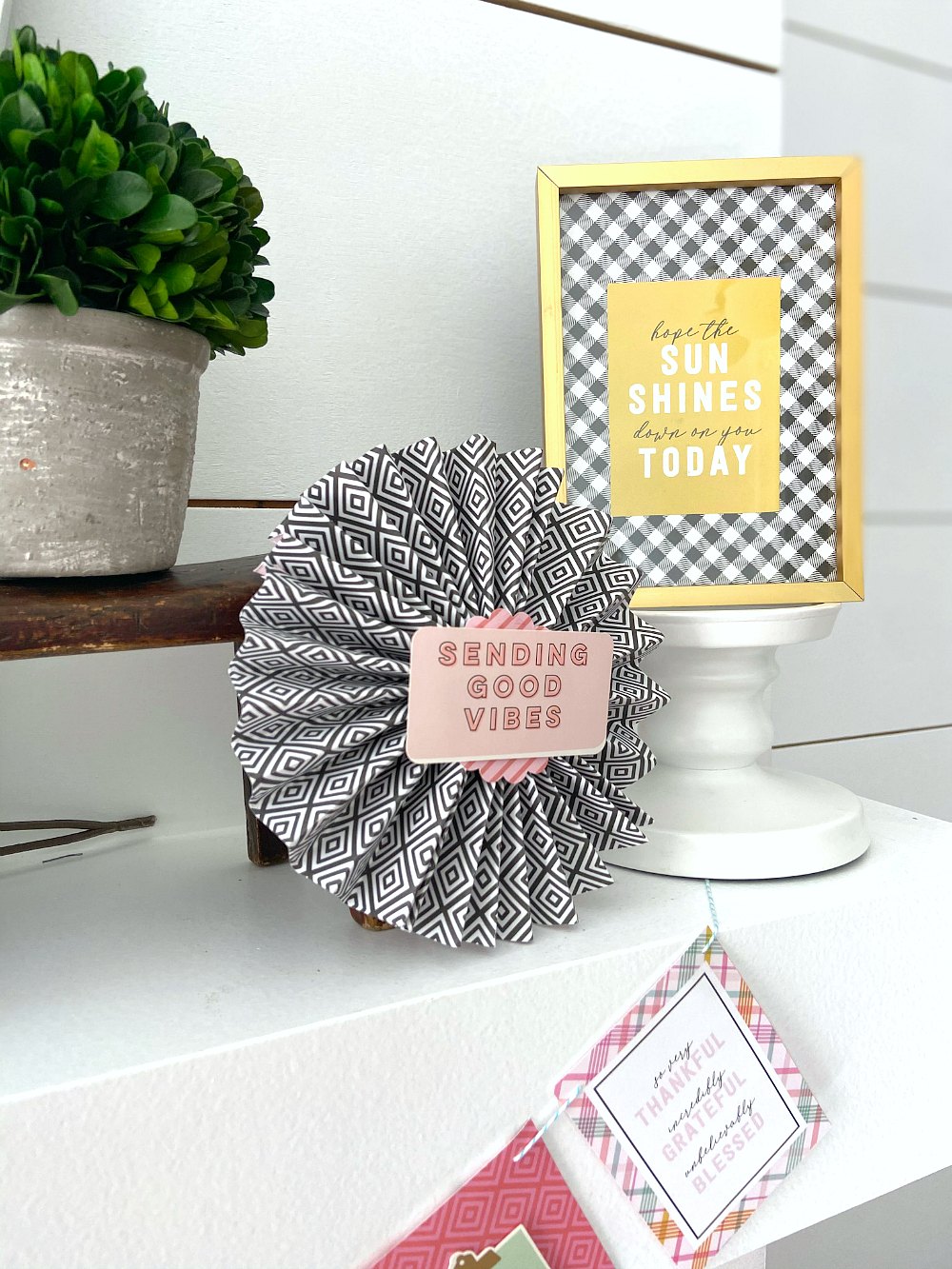 I added a main saying that is a blown up version of one of the embellishments in my Hey! Hello! line. I love the "Put Your Positive Pants On" saying – I say it to my kids all the time!! I also framed some scrapbook papers from the line and put those on both sides of the mantel.
Add Fresh Greens
You can add bright fresh flowers or faux ones like I did. I added a few branches of pink flowers and a potted topiary to bring a sense of "freshness" to the mantel.
Make Paper Medallions for Color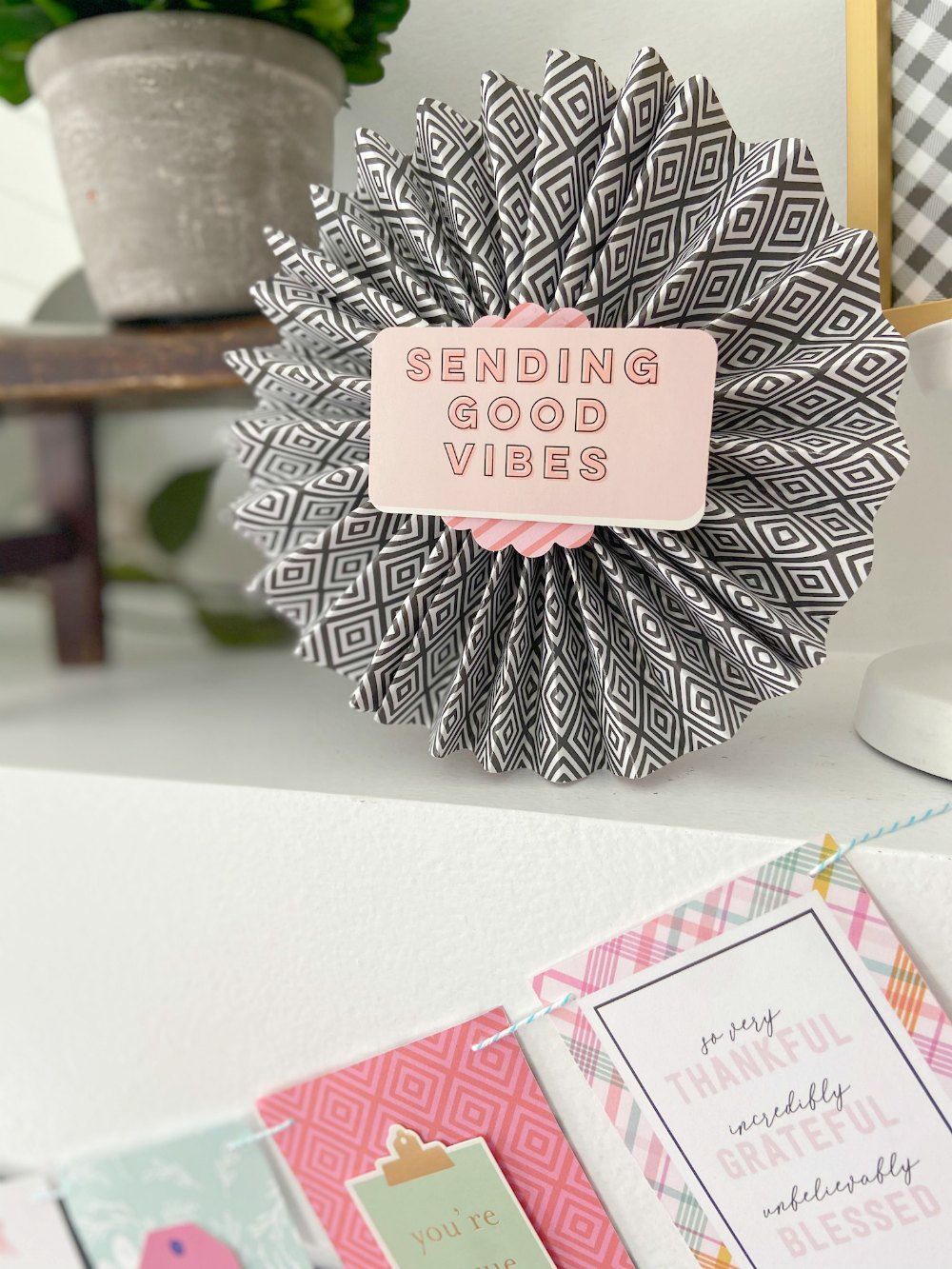 Another element I brought in is a paper medallion. Paper medallions are so easy and fun to make! Check out my Paper Medallion tutorial to make some for YOUR mantel or shelf!
Other Ways to Use DIY Paper Banners
You can use your paper banner on a mantel or a shelf. But you can also use a paper banner on a doorway or a wall! A fun idea is to make a friendship paper banner and decorate a friend's door for their birthday or as a way of saying congratulations on something fun!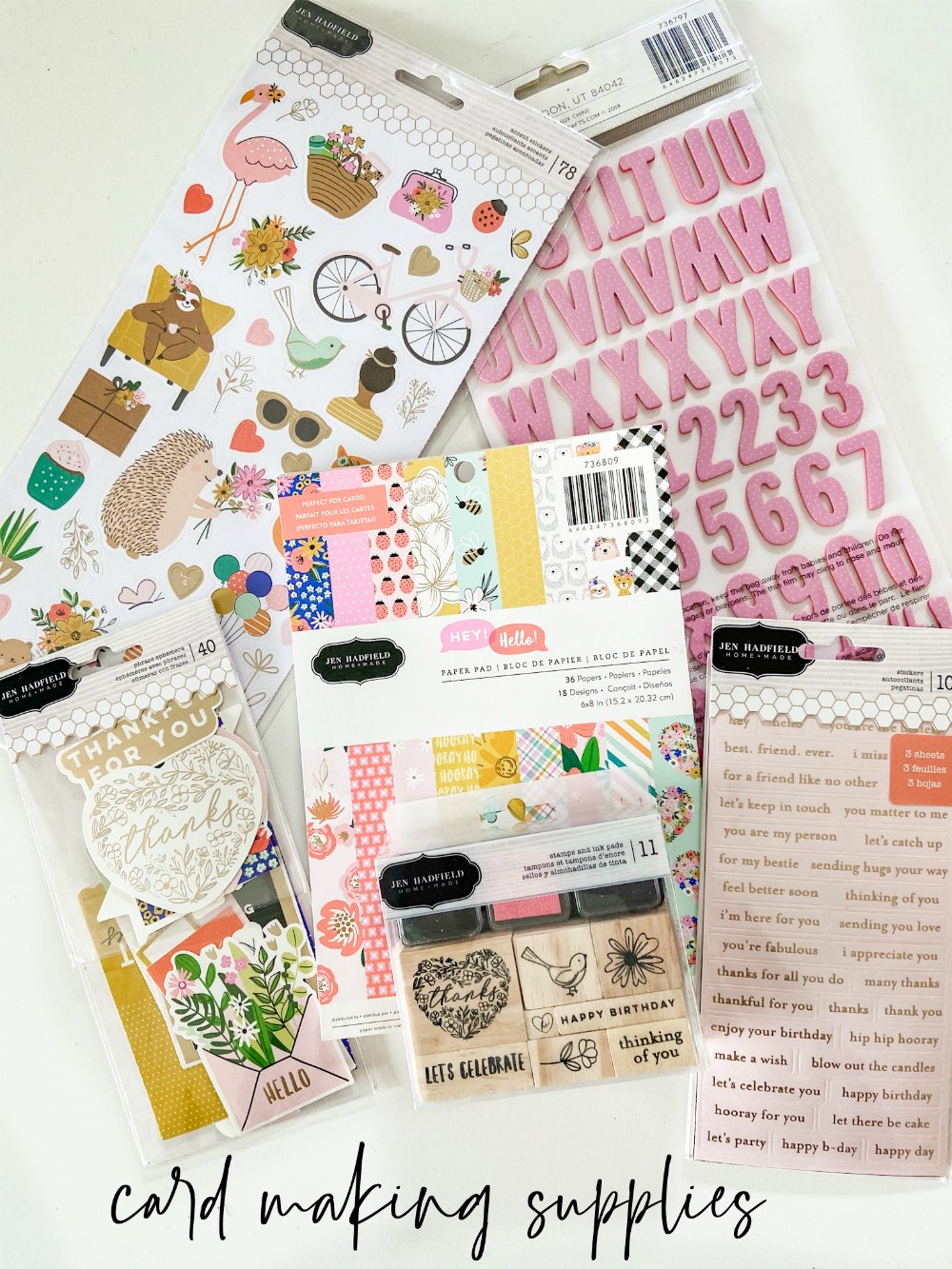 Check out the CUTE new Hey! Hello! line at JoAnn Stores! There are pretty papers, an amazing project pad, embellishments and MORE!
More DIY Paper Projects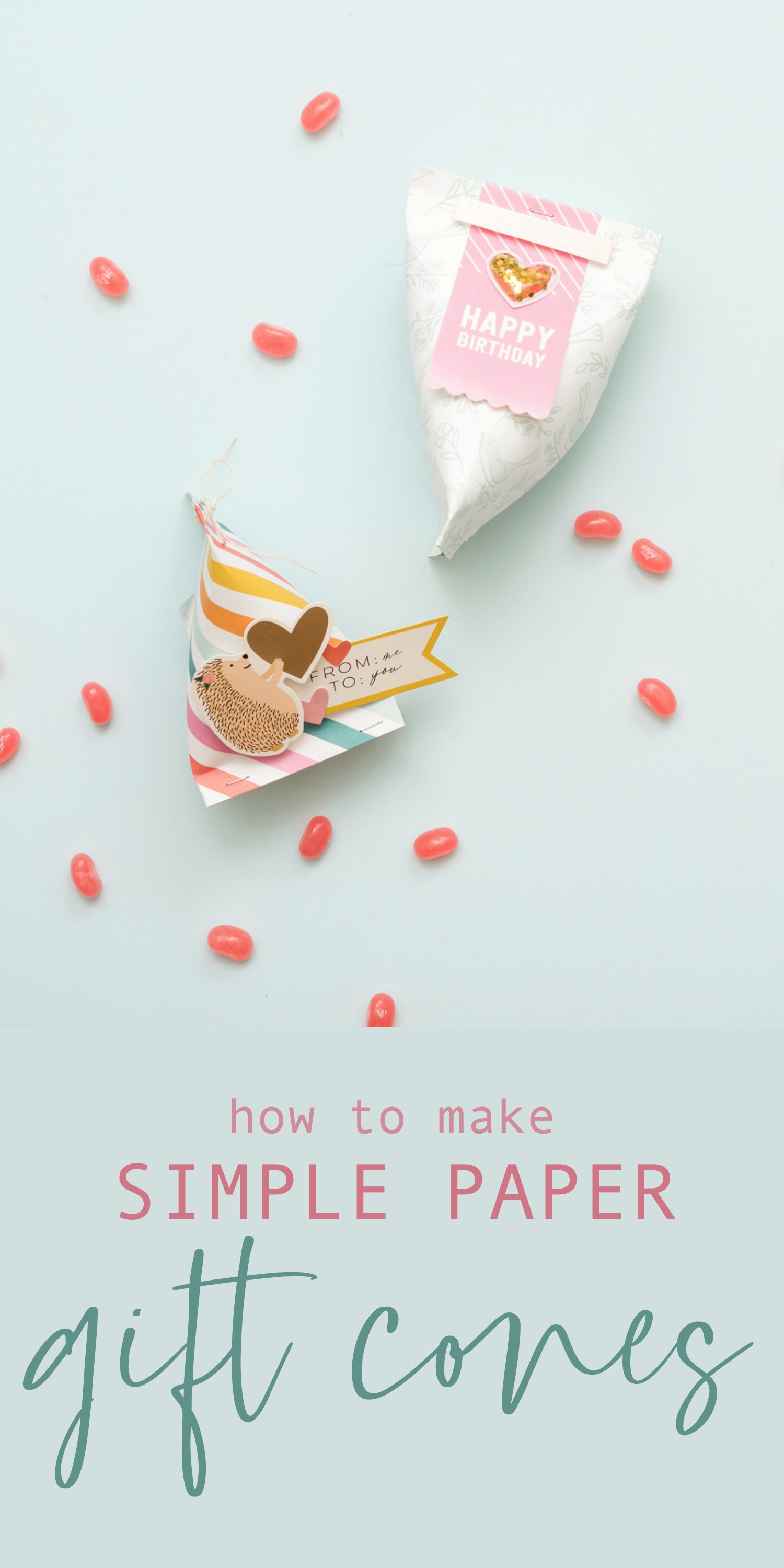 I'd love to have you tag me on Instagram at @tatertotsandjello and show me what YOU are working on!
Have a Creative Day!
xoxo

Disclosure – I am a designer with Pebbles and I am thrilled to have my line at JoAnn Stores!!