DIY Fountains to Make Your Yard Amazing! Bring your summer yard up a level by bringing the soothing sound of running water to your patio!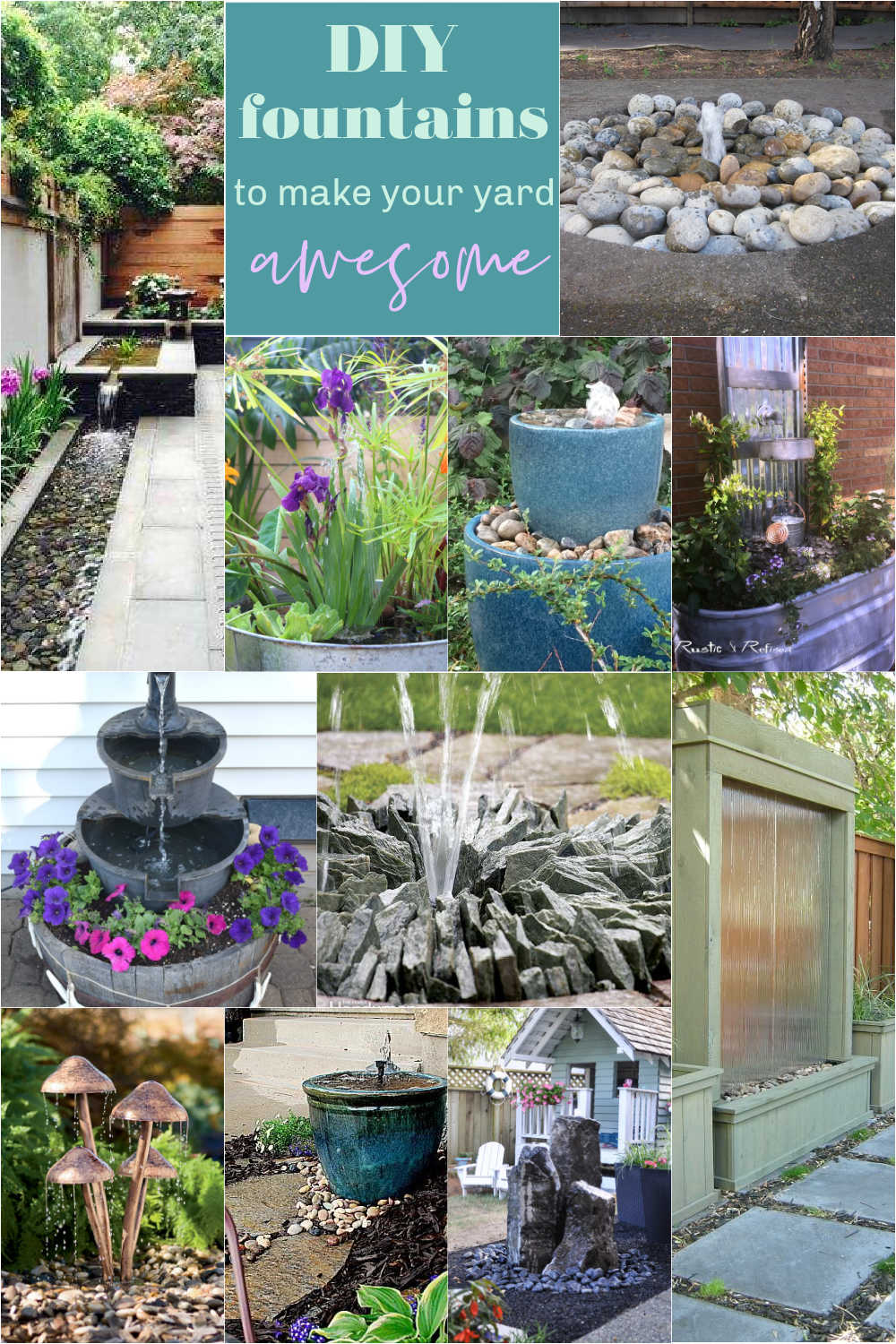 DIY Fountains to Make Your Yard Amazing This Summer!
Who doesn't love the soothing sound of water. If you can't live next to the ocean, the next best thing is building a fountain for your home! I created an EASY fountain out of a garden pot about 10 years ago and it's always one of my popular posts this time of the year!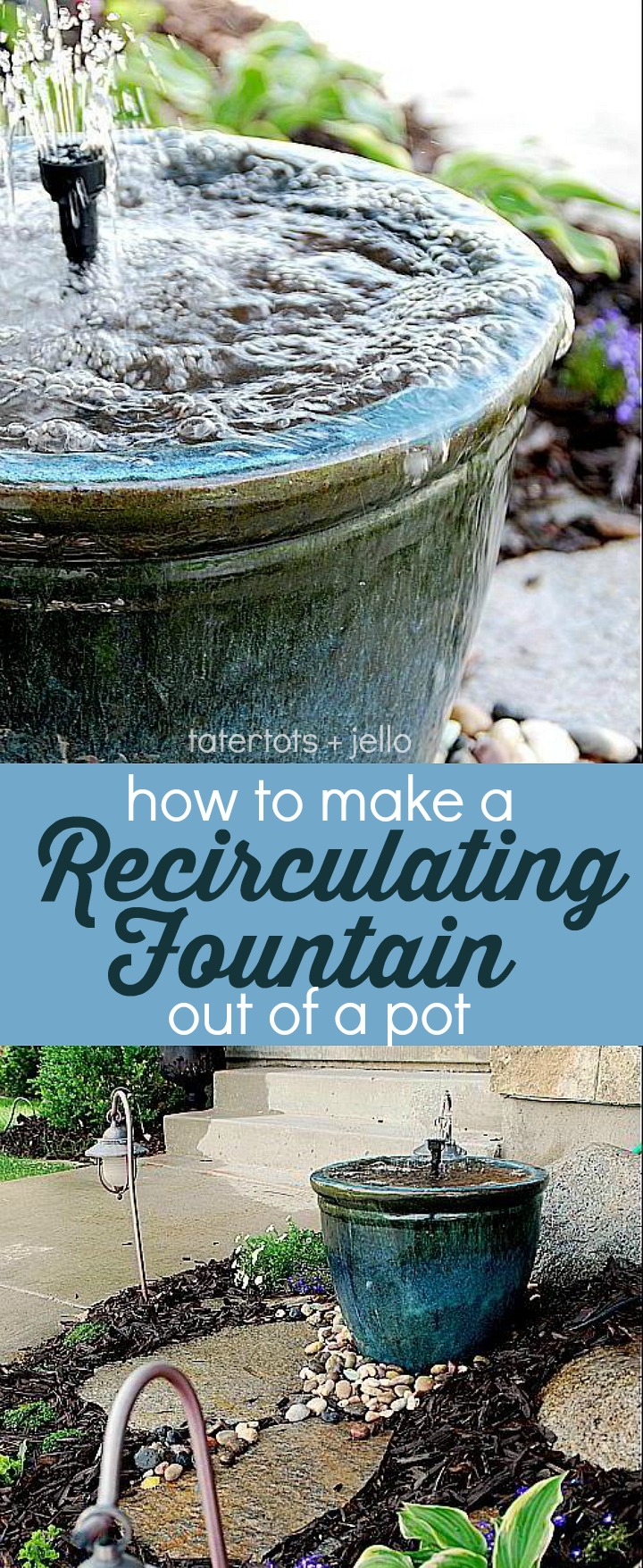 This is an easy weekend project. Turn any ceramic or resin pot into a fountain!
I also rounded up 15 other ideas as well as some fountains you can buy and plug in without any DIY!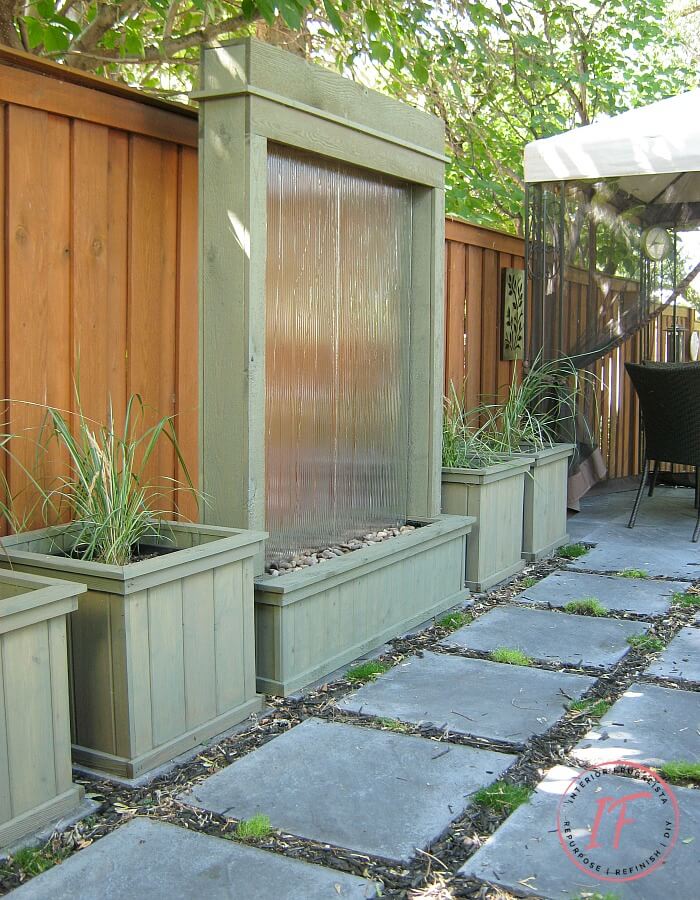 DIY Water Wall Privacy Screen at Interior Frugalista
I love this project so much because it's a fountain AND a privacy screen. Such a great idea!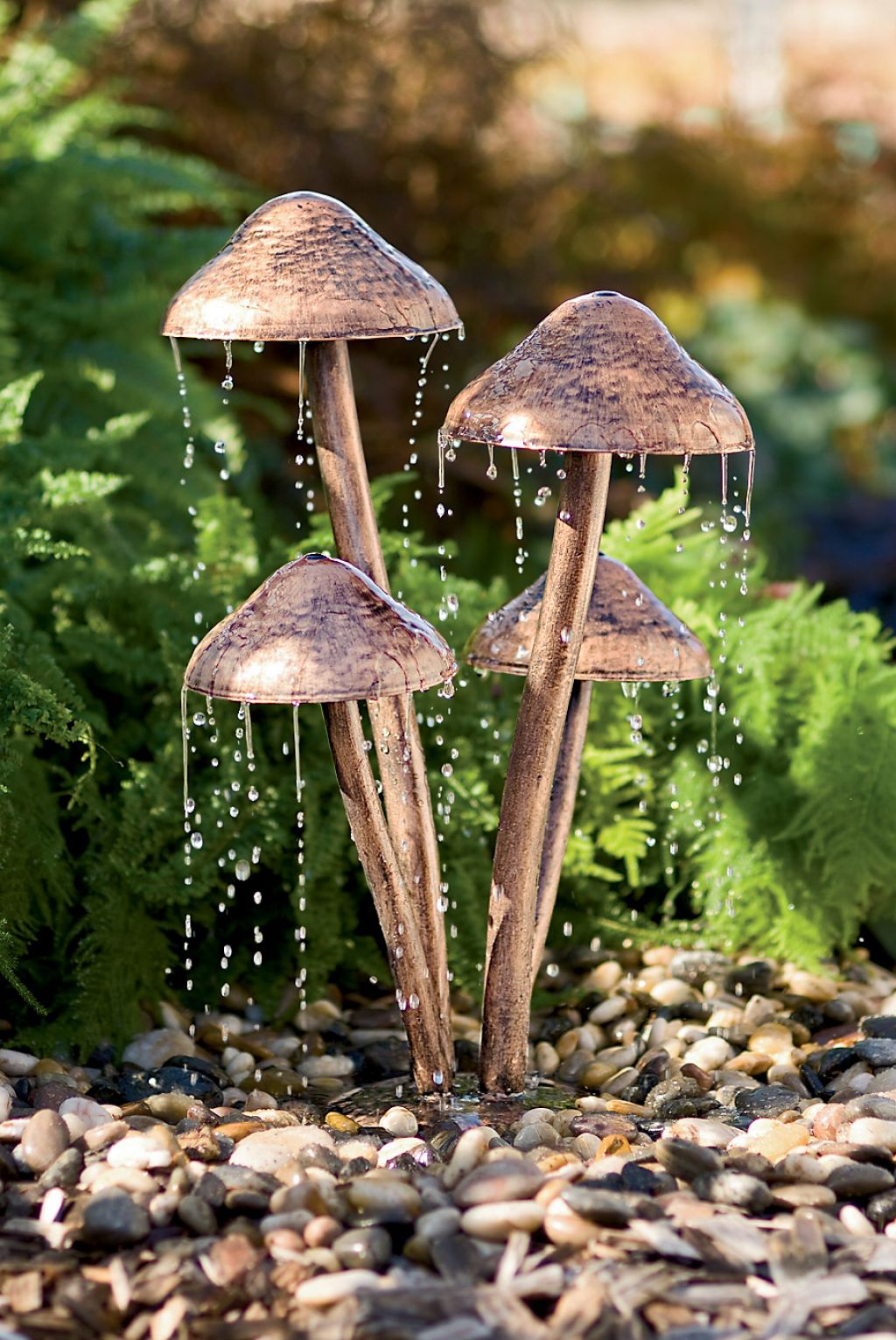 Mushroom Water Fountain at Simple Locksmith
How pretty are those mushrooms? And it's a fountain too.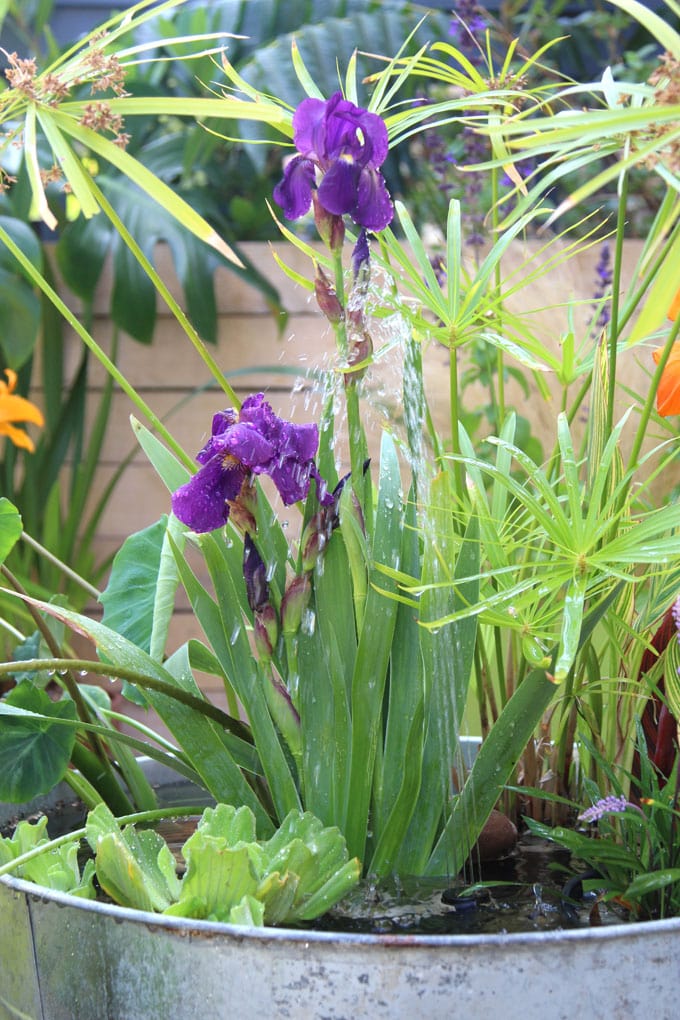 DIY Solar Fountain Galvanized Pot at A Piece Of Rainbow
I love galvanized pots and this fountain is solar too. So you don't need to connect it to any wiring!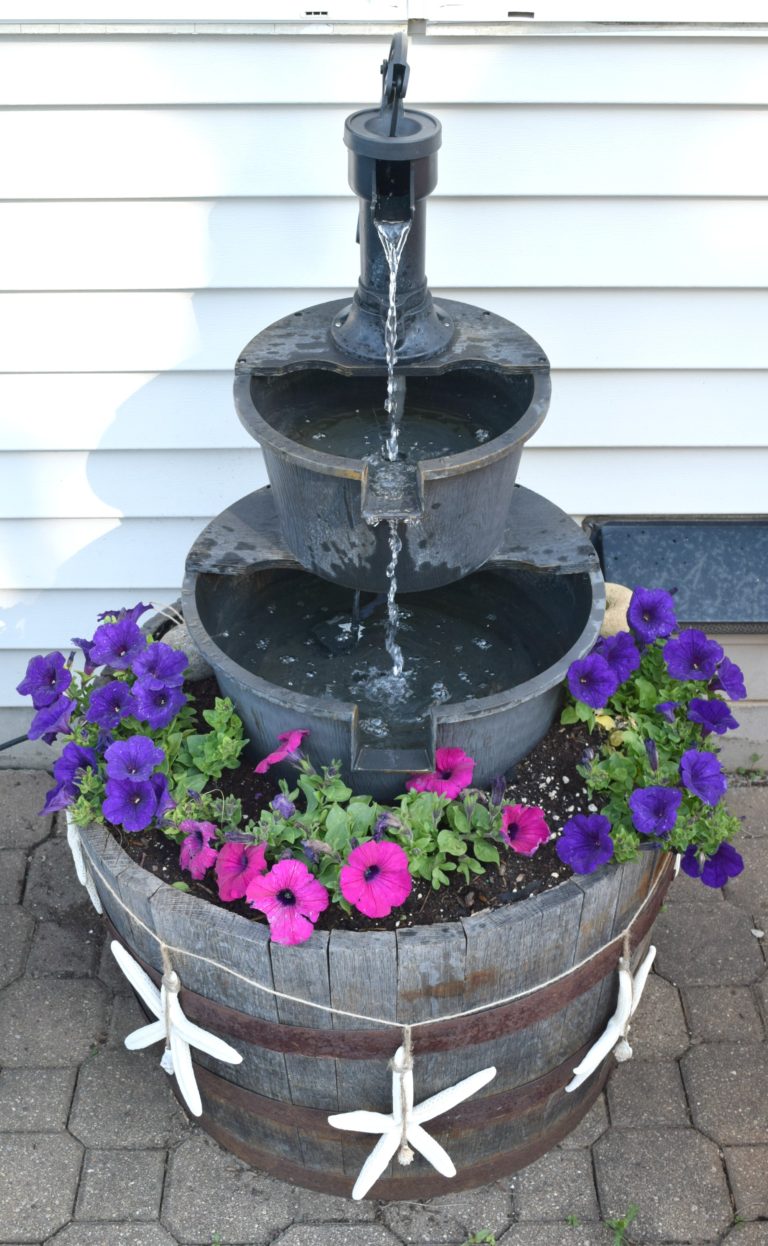 Water Fountain Planter at Our House Now a Home
A fountain and a planter is a wonderful addition to any deck or porch. I love the sound of water cascading. It's so soothing.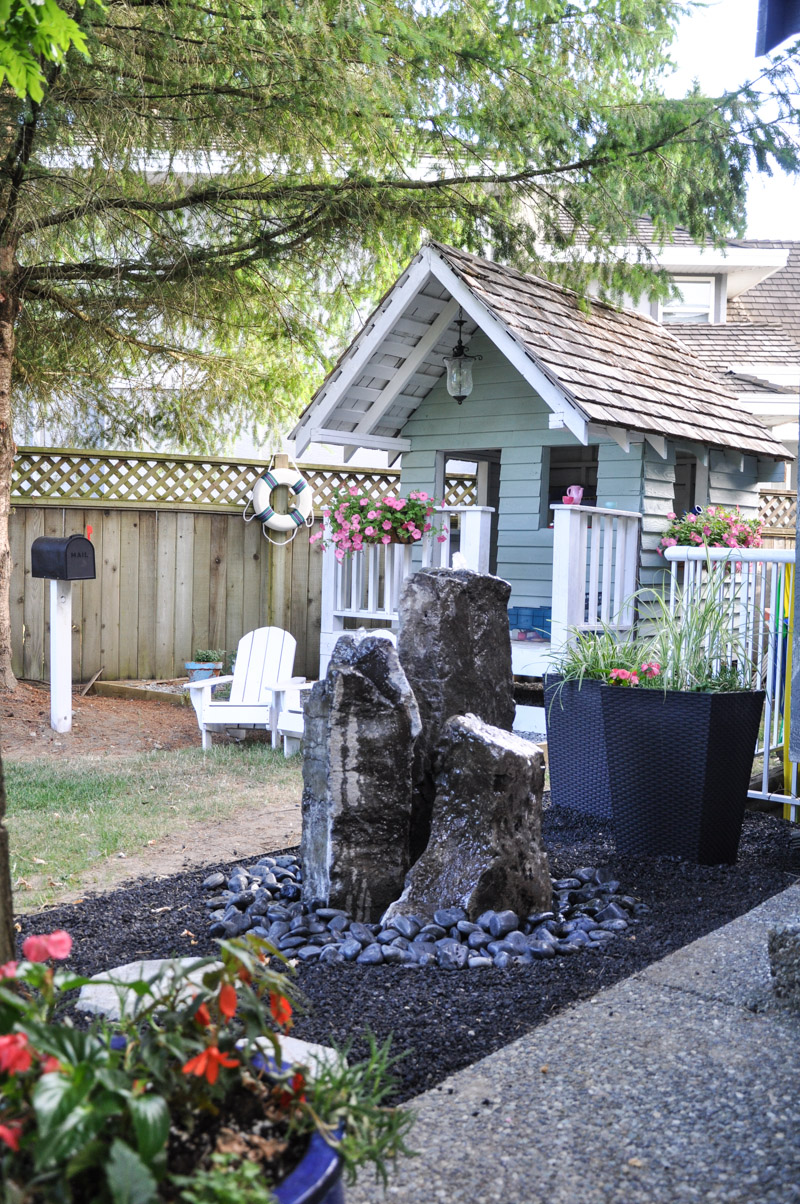 Installing a Gurgler Water Feature at The Suburble
Ok I love this idea. I've seen water features like this at many high-end model homes and always wanted one at my house.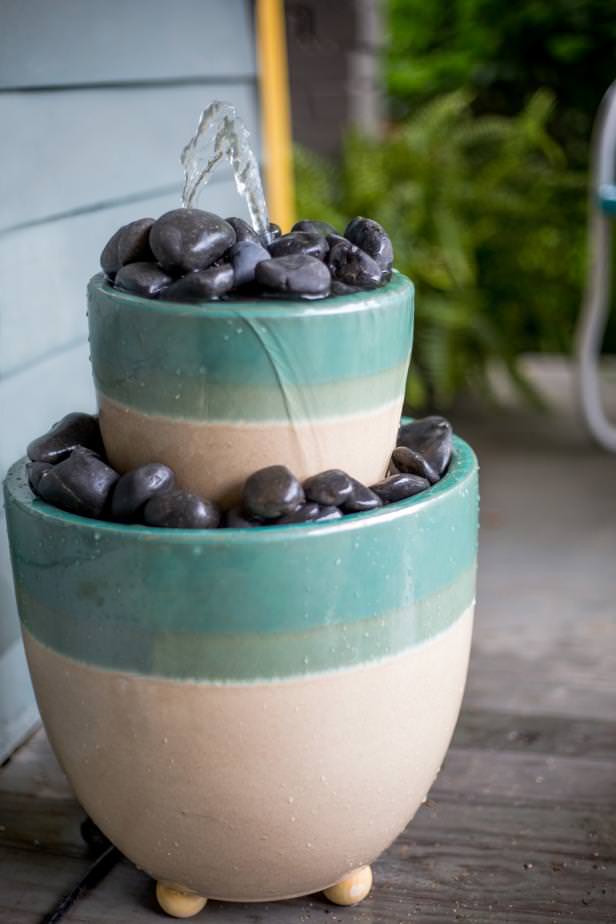 Tiered Water Fountain at HGTV
If you're renting or you have a small space, make a mini fountain that you can take with you when you move!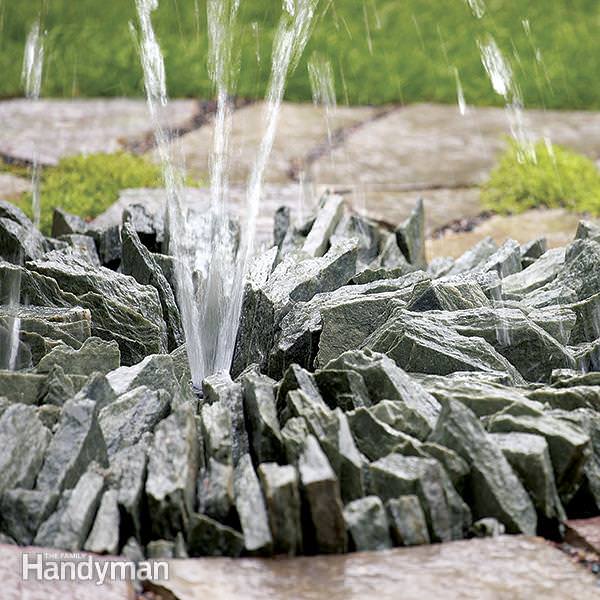 Stone Fountain at Family Handy Man
This stone fountain is so dramatic and pretty!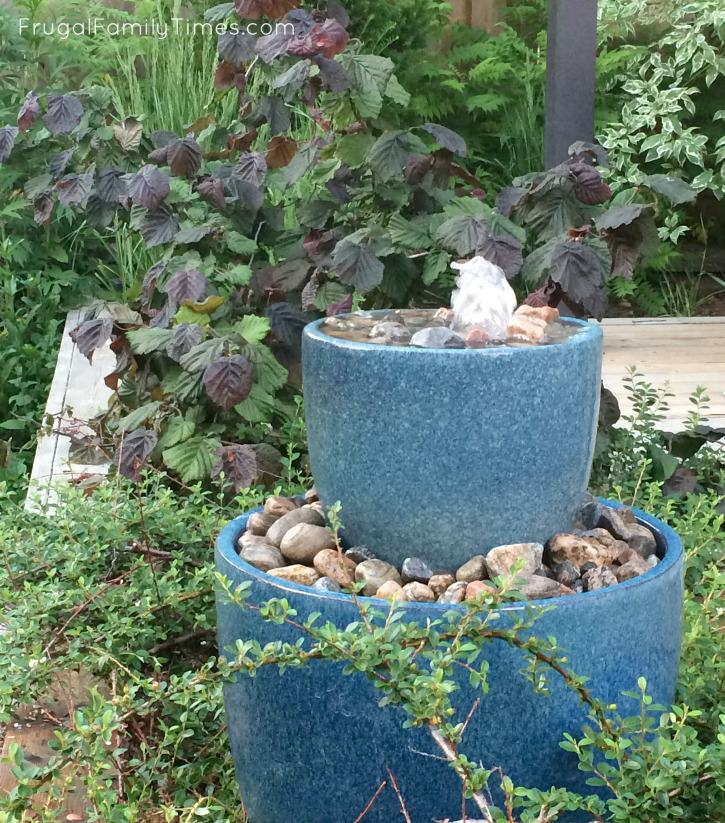 How to Build a Bubble Fountain at frugal Family Times
A bubbling fountain is so pretty to look at in your yard!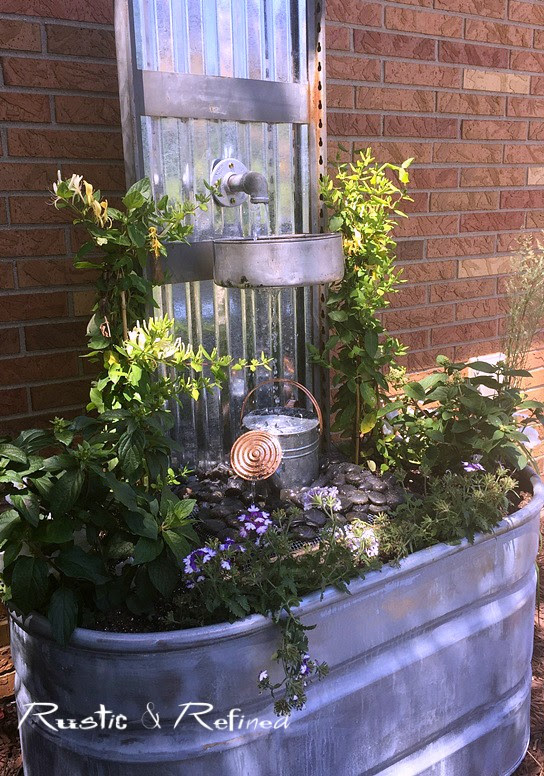 Galvanized Pot Garden at Rustic and Refined
I love how creative this fountani is. Plus it's a planter too!
How to Build a Pot Fountain at Fine Gardening
Another great pot fountain. I love the way they created a beautiful space under the fountain too.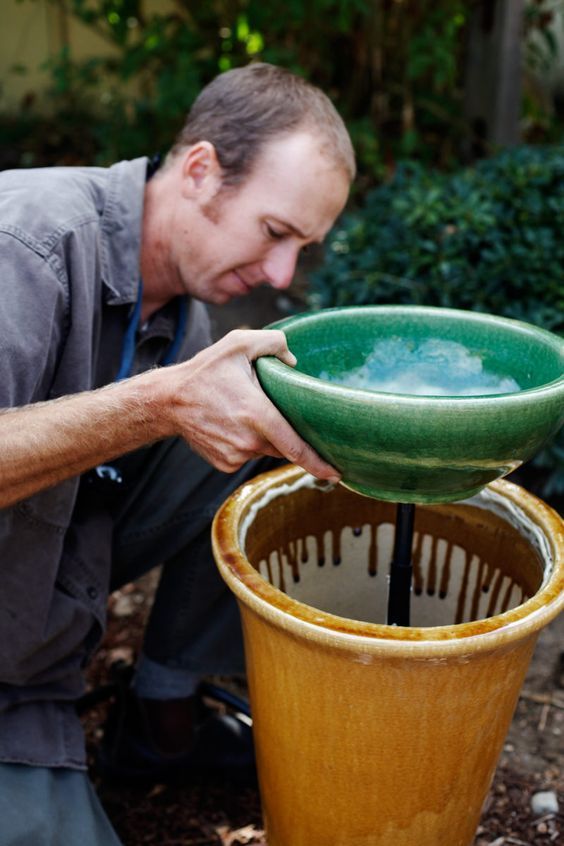 How to Build a Fountain at Sunset
This fountain is using two posts and I love the color combination they picked.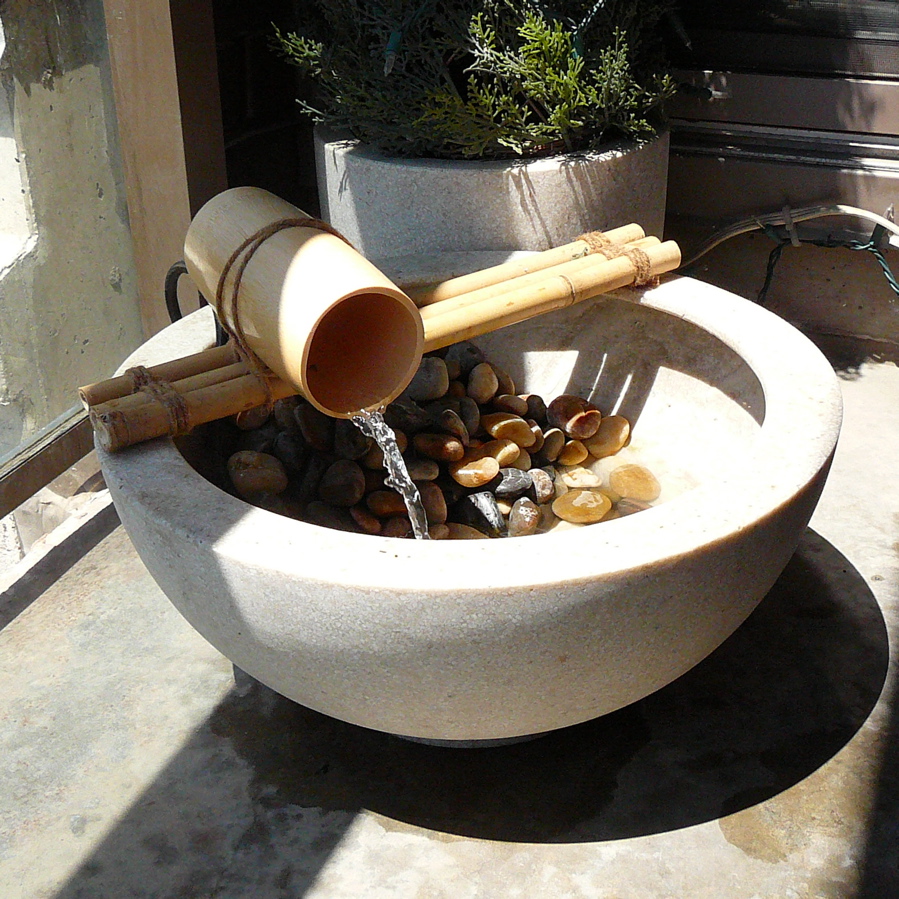 Bamboo Patio Fountain at Saf Affect
Another great patio fountain idea. The use of bamboo is so gorgeous!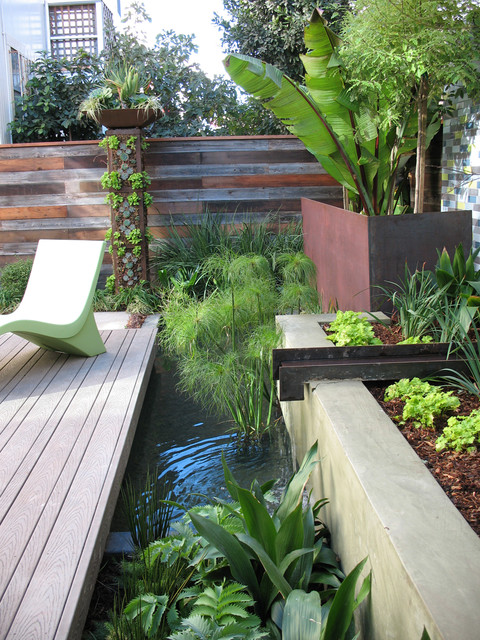 Trough Fountain at Houzz
This fountain idea is a little more complex but how cool is it? Trough fountains are a big landscaping trend and I love it!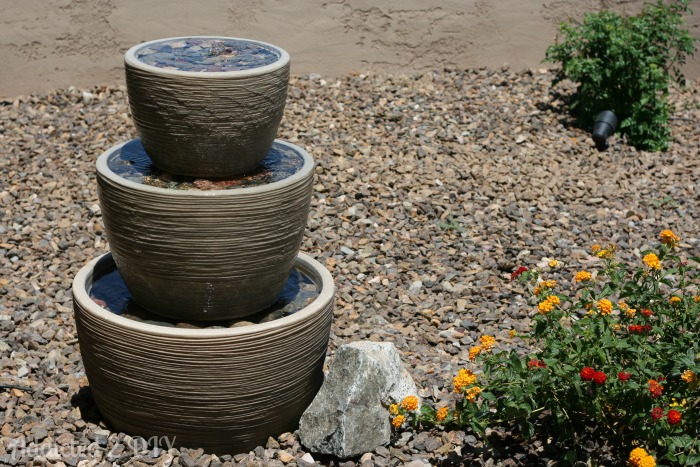 Tiered Flower Pot Fountain at Addicted 2 DIY
Add a couple more pots to your fountain and let them cascade downward.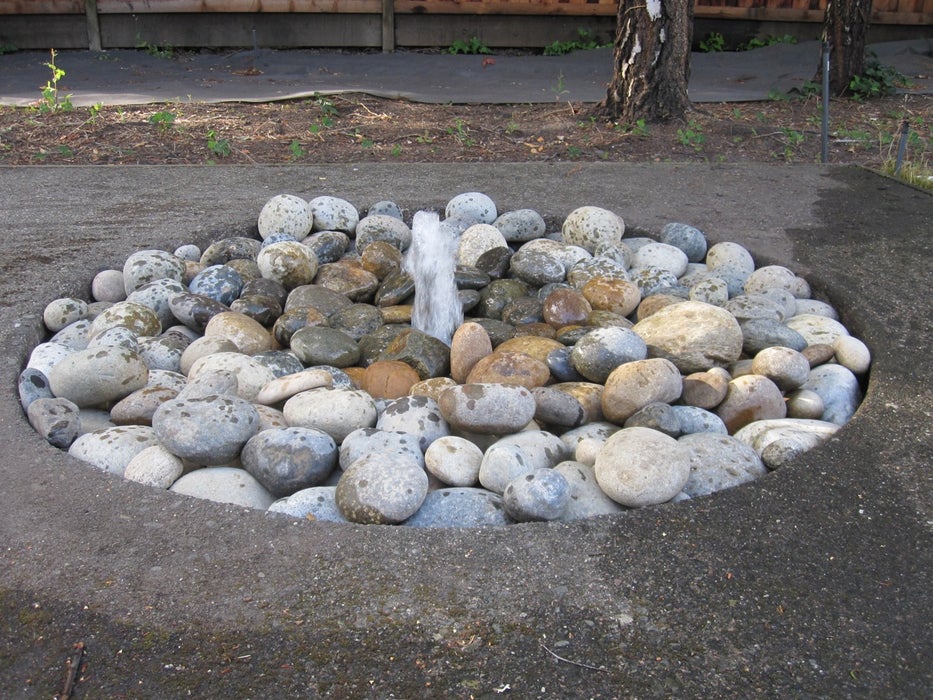 Disappearing Water Fountain at Instructables
This is a really fun fountain idea. You don't need pots or anything.
Ready To-Go Fountains
Here are some fountains that are ready to go out of the box. Some might need a little assembly, but most all you have to do is plug them in and you will have an instant fountain!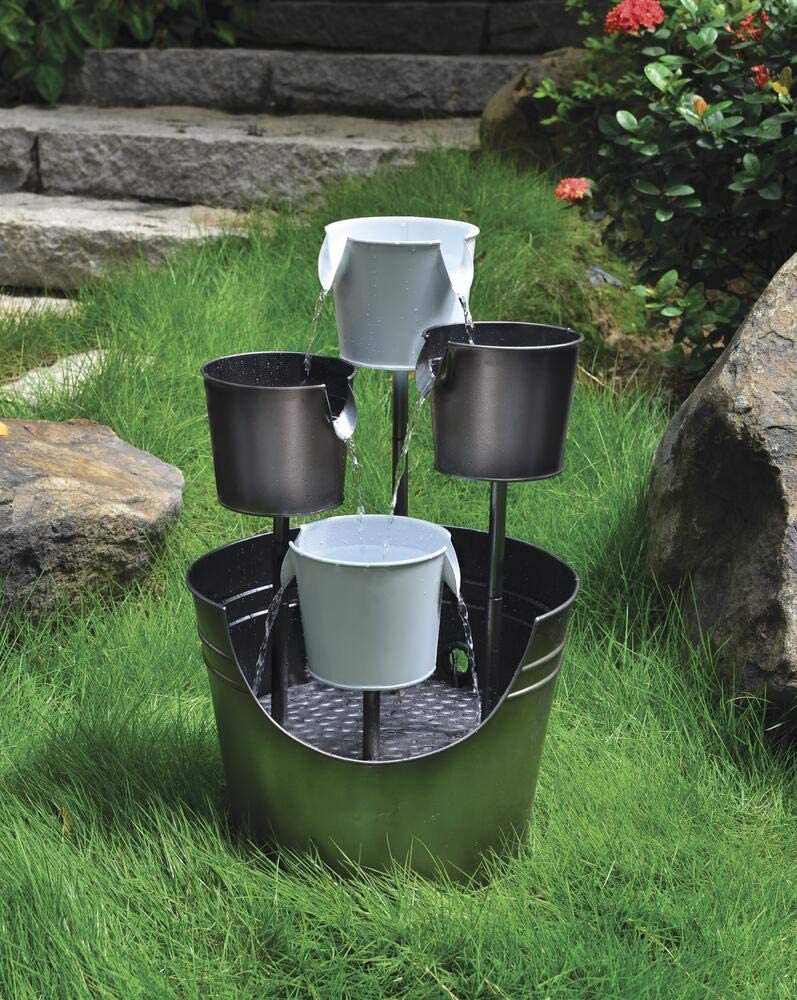 These buckets are a cute focal point and this fountain comes ready to go. All you need to do is plug it in!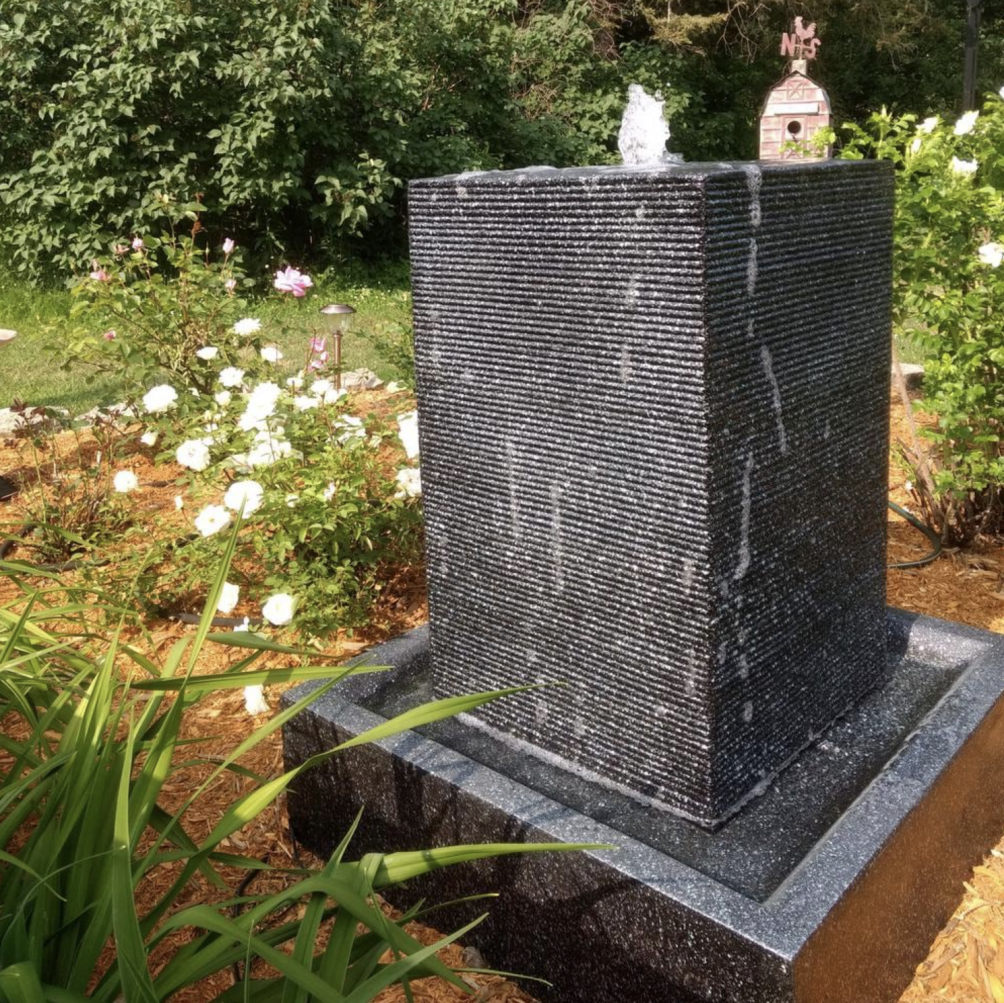 This is a nice cascading fountain that would look great in any yard.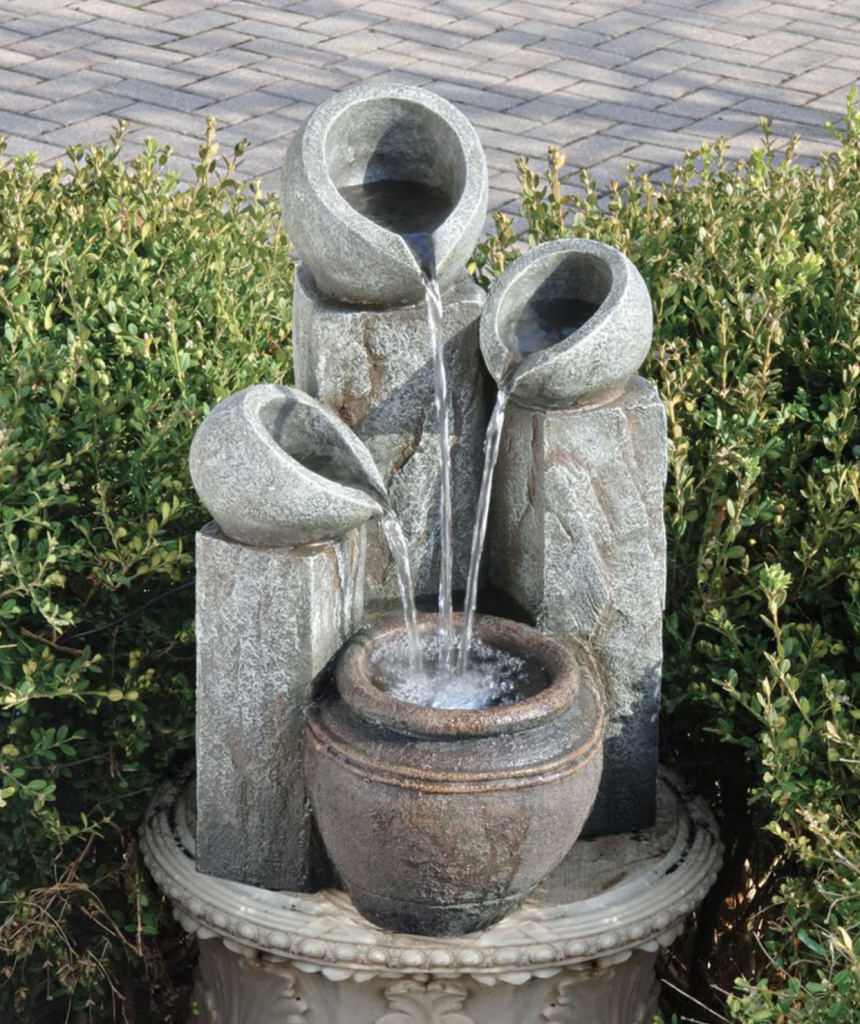 Stone urns all pour into a bottom vessel in this classic fountain.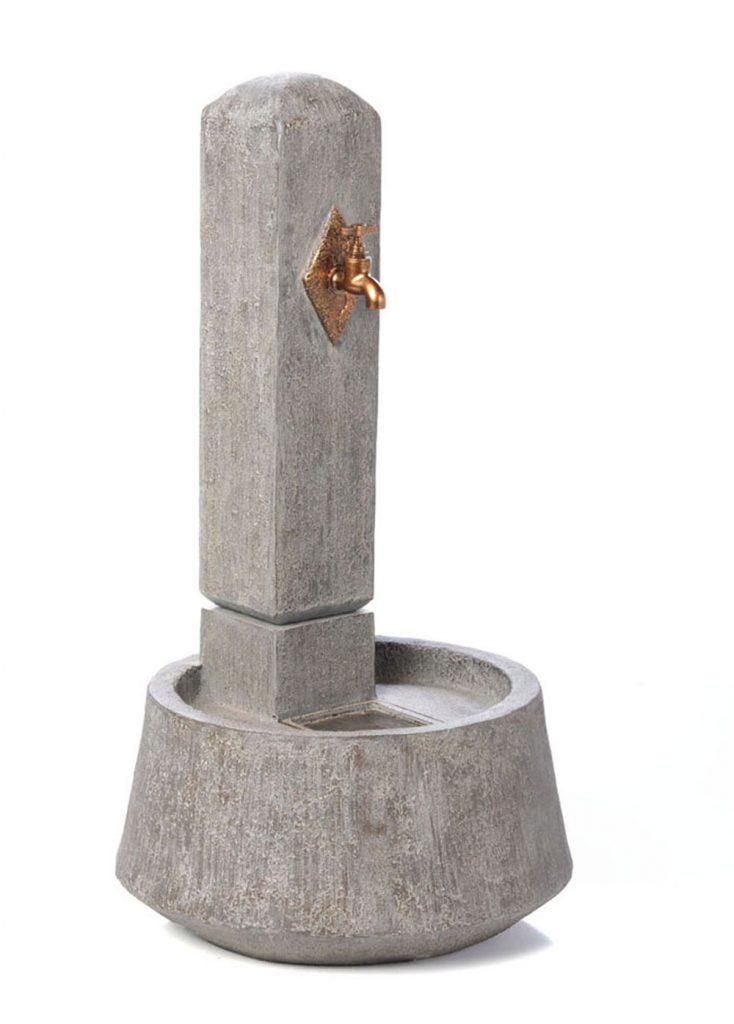 I love the copper detail in this fountain. It reminds me of Italy!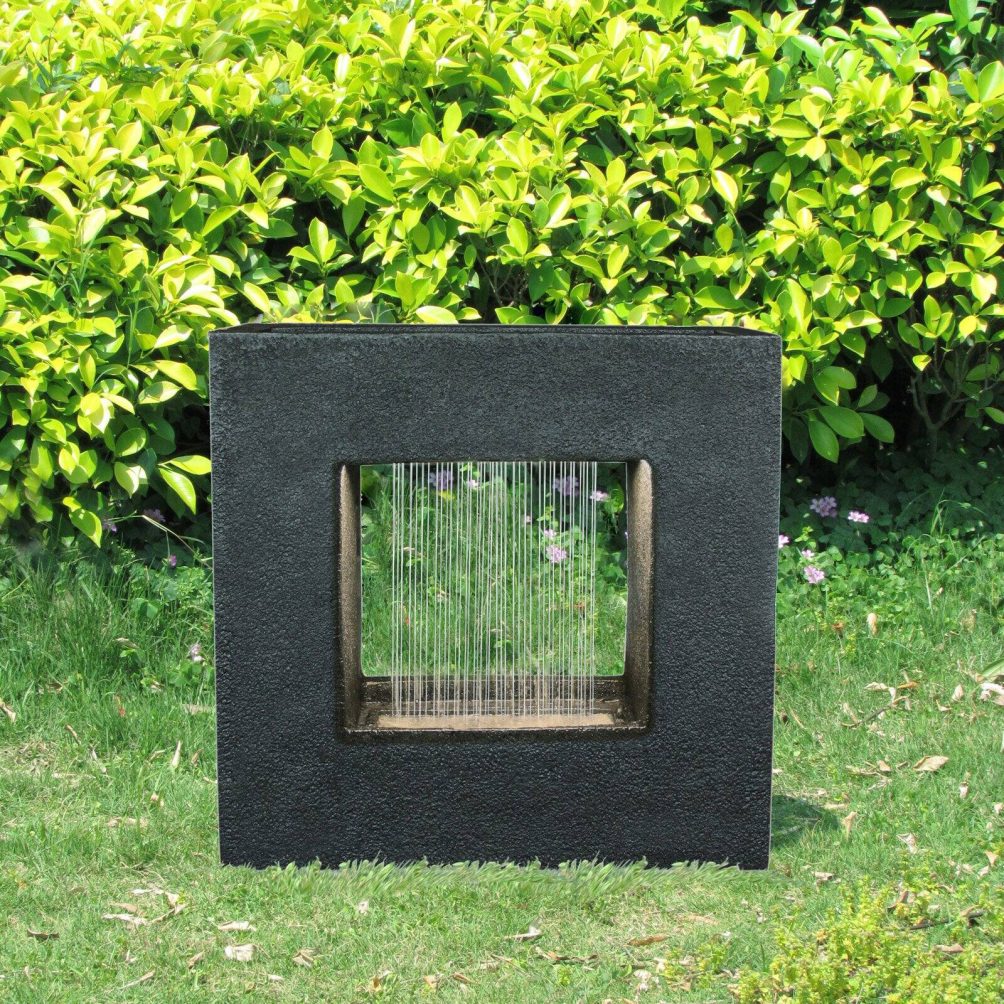 Here's a rainwater fountain that reminds me of the privacy fountain at the beginning of the post. This one requires no DIY and it's really cool looking!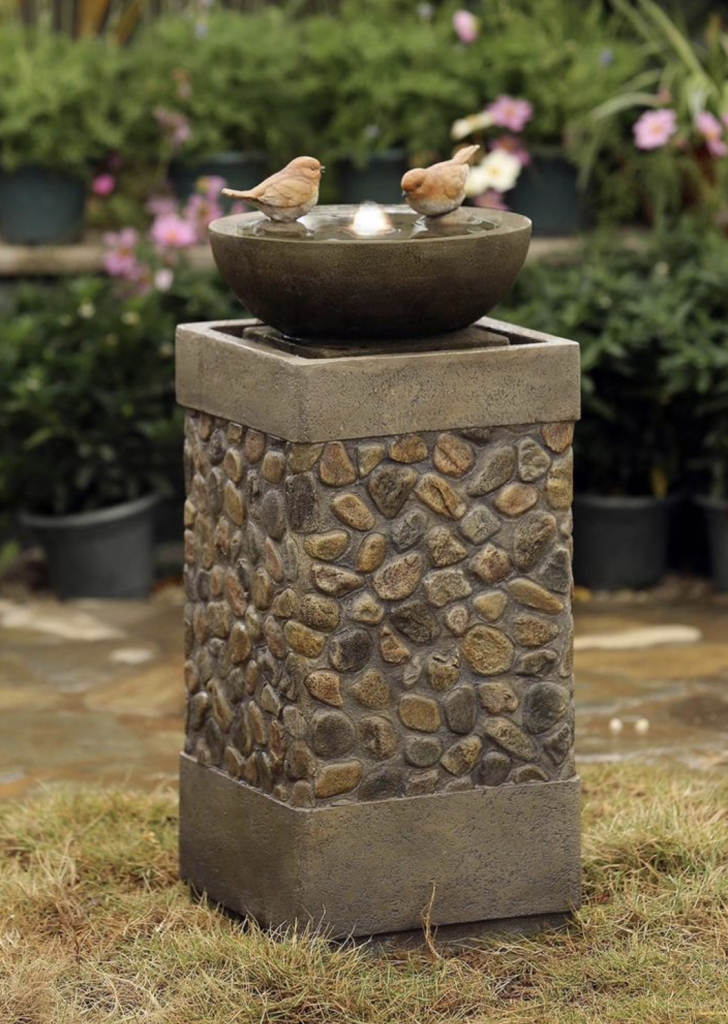 How sweet are the little birds at the top of this fountain? It also comes with LED lights and would be so pretty at night too!
More DIY Outdoor Ideas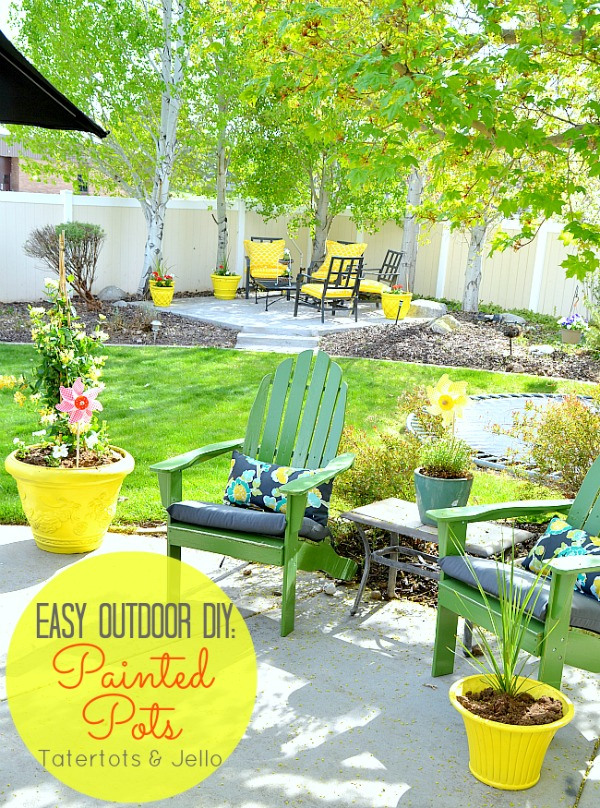 Did you know you can spray paint resin or plastic pots? Take all of those mis-matched pots and paint them!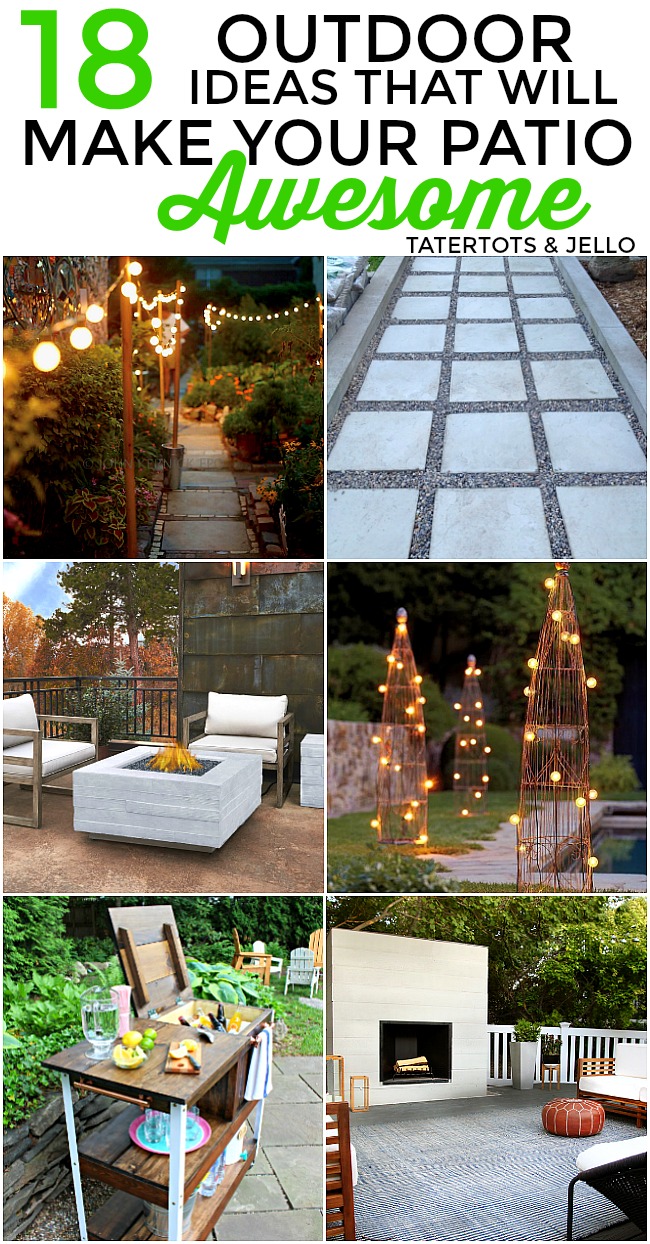 I rounded up some of my favorite ways to make your patio awesome this summer. Let me know which one you like best!!
Which fountain is your favorite?
xoxo