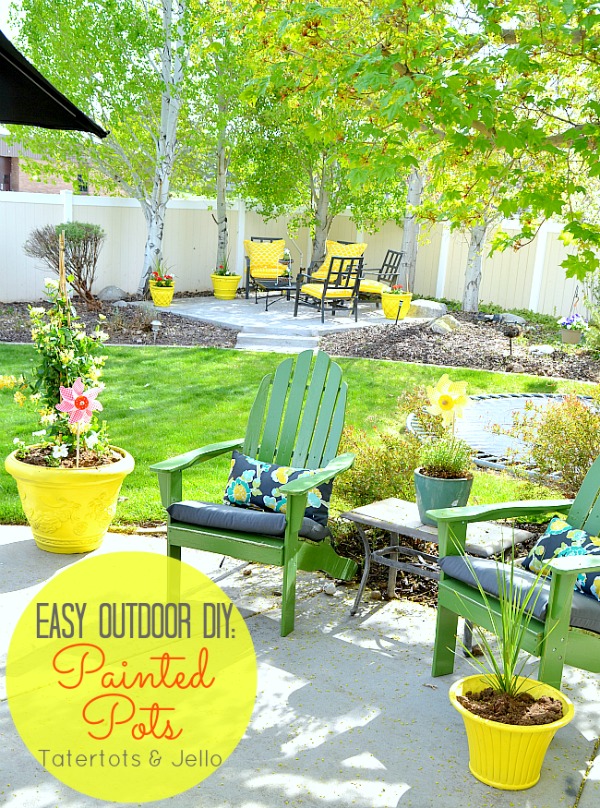 Over the years I have accumulated quite a few resin pots. I love them because they are lightweight and easy to move around the yard. They also hold up really well through the winter. What I didn't like is that they were all various shades of tan or brown. As I was looking over my yard and trying to decide what to do to make it cuter, I thought I needed new pots. But they are so expensive! So I wondered what would happen if I tried to spray paint them?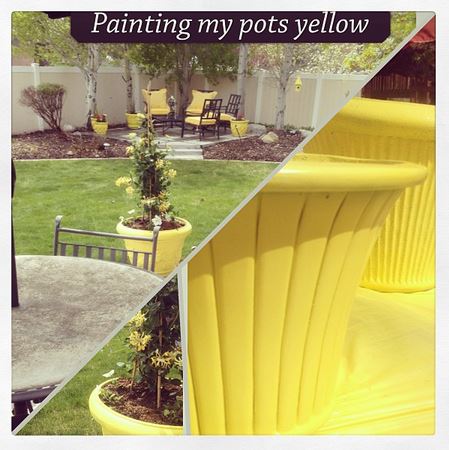 So I gathered them all up – about 12 total. I got out my plastic sheeting, spread it out and got to work.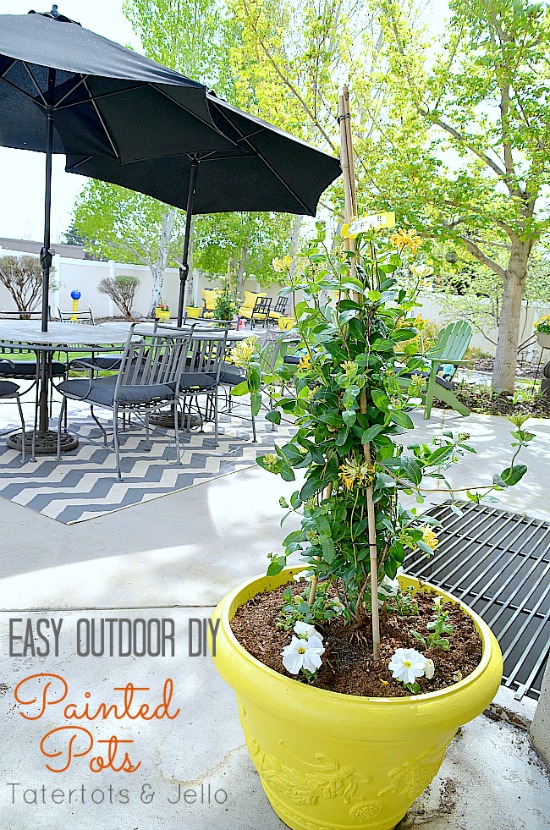 Here are some tips I discovered, just in case YOU want to try spray painting some pots at YOUR house. Plus, resin pots are a great thing to pick up as you go to yard sales this summer!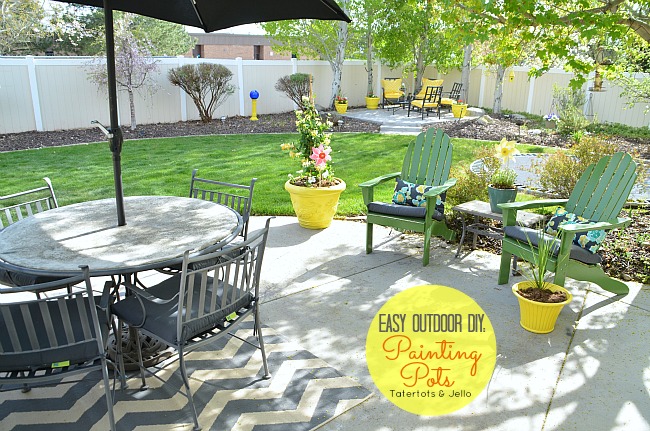 10 Tips for Spray Painting Resin Flower Pots:

Get a spray paint that is made to be used with plastic/resin (resin is a type of plastic) surfaces. I used Krylon's Fusion Spray Paint and the color is Sunbeam. If you can't find a color you like in spray paint for plastic surfaces, you can spray your pots with special primer that is made to adhere to plastic and then you can spray any indoor/outdoor spray paint over the primer and it will adhere well.
Take the dirt out of the resin pot or cover the dirt with a layer of plastic wrap (poke toothpicks through the plastic wrap and this week keep the plastic wrap on top of the soil while you spray paint it. (you will want to spray the edges of the pot and right inside the lip of the pot. So if your dirt is too high, you will need to take some out to spray that part)
Clean the outside of the pot with soap and water.
Lightly sand the outside of the pot with fine-grit sandpaper and wipe the pot down again using a damp cloth.
Put the pots on top of either a drop cloth or plastic sheeting to protect your surface.
Spray the pot with your spray paint. Hold the can about 8-10 inches away from the pot and give it a light spray.
Don't spray too thick or you will get drips.
Let the pots dry between coats and recoat every 30 minutes or so until you have good coverage. For the last coat, you will want to either turn the pot upside down and spray the bottom outside area, or if you still have dirt inside, tilt the pot and spray that bottom section so you have a sraight paint line at the bottom of the pot.
I sprayed my pots about 4 times each, using light coats.
Let the pots dry overnight before you plant anything in them or move them around.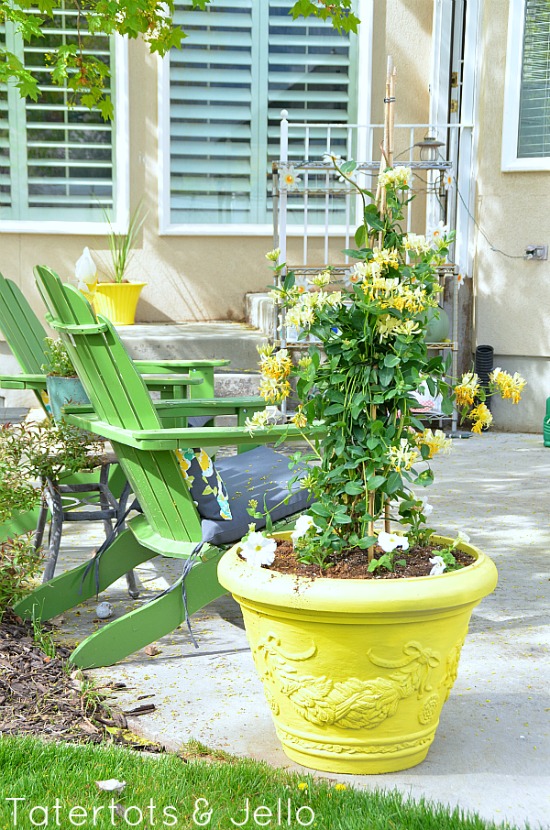 I LOVE the way the pots are all a uniform color now and I love the way the YELLOW looks with the grey in my outdoor rug and cushions.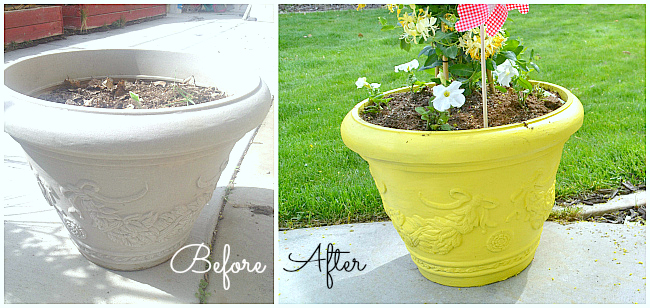 So pretty!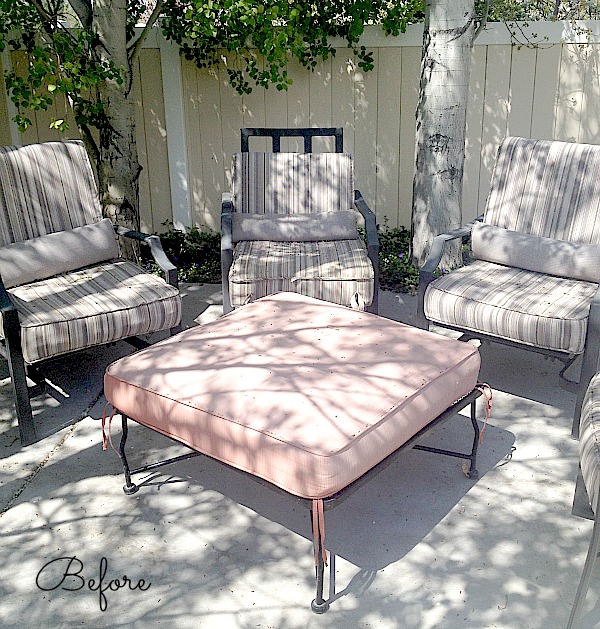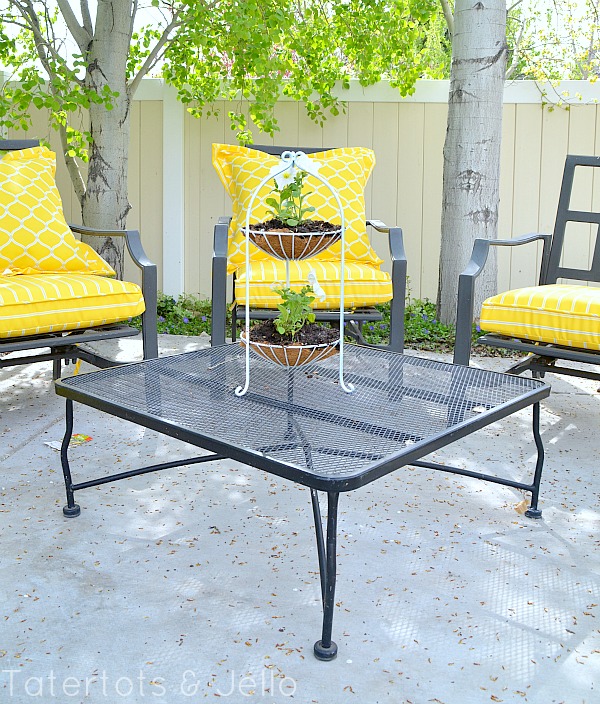 I also made a tiered flower container and put it on my metal coffee table. I found the cushions at Walmart – can you believe that?? I love that yellow. It really updates that little conversation space.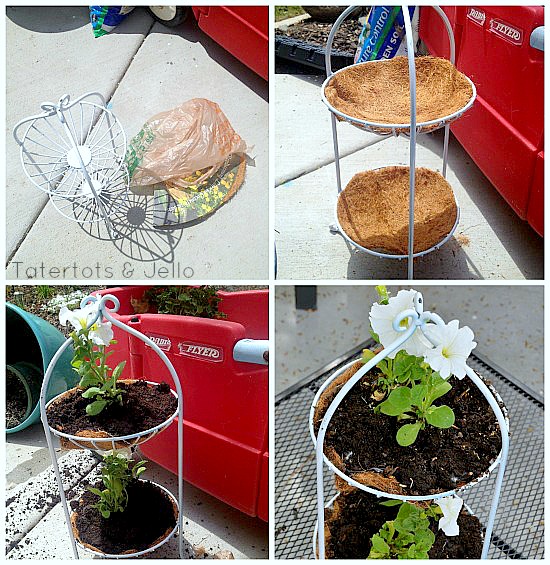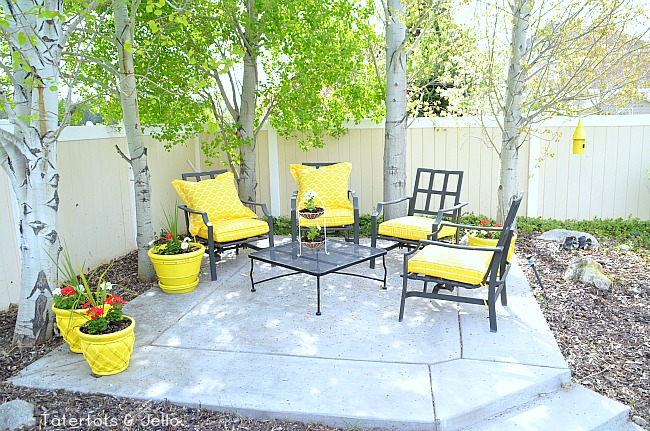 And here's my next outdoor DIY: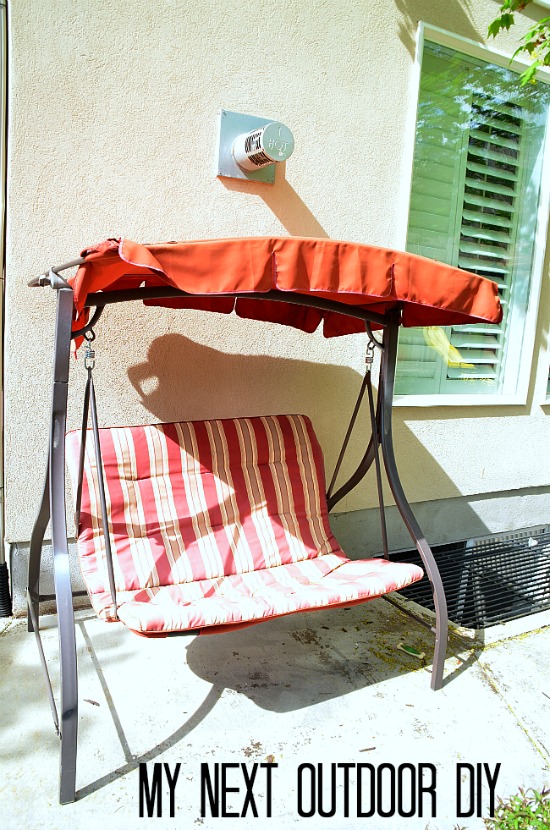 See this outdated swing?? I am going to recover it using these outdoor tablecloths from Target.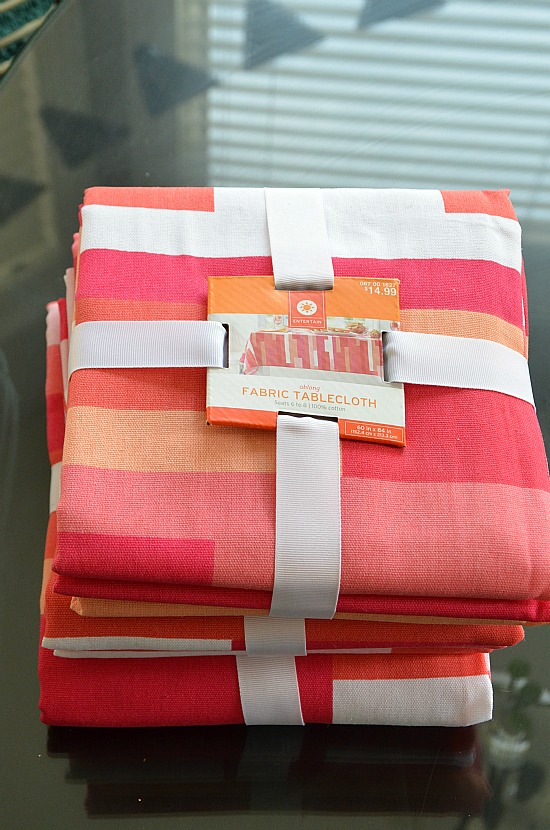 I think it's going to really be so colorful and fun when it gets done. I can't wait!!
And I like that the backyard kind of goes with my front porch too: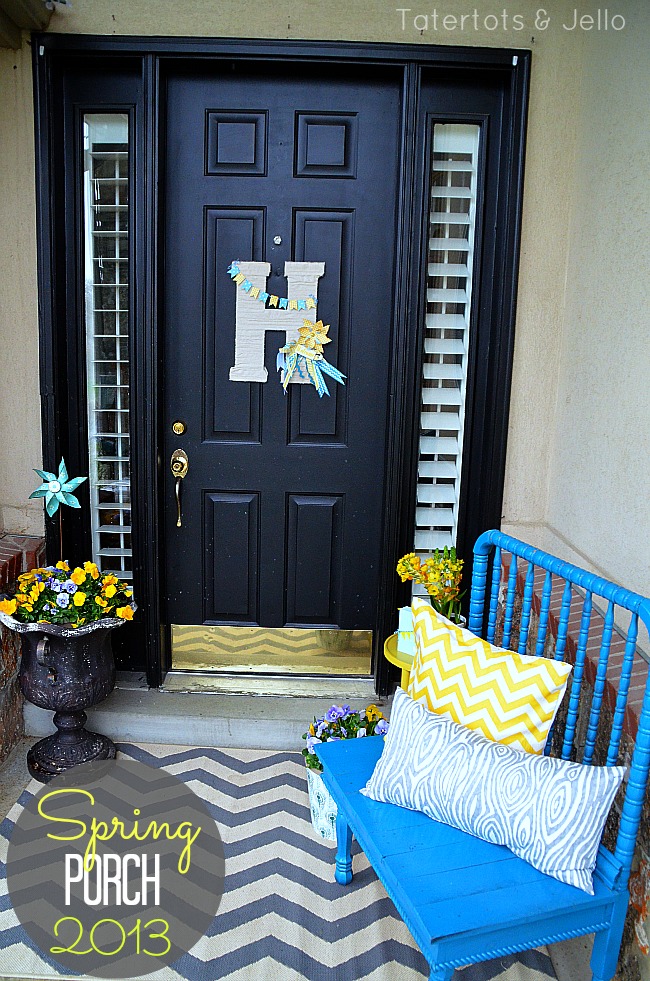 Have a Creative Day!!
xoxo