This project is brought to you from Waverly.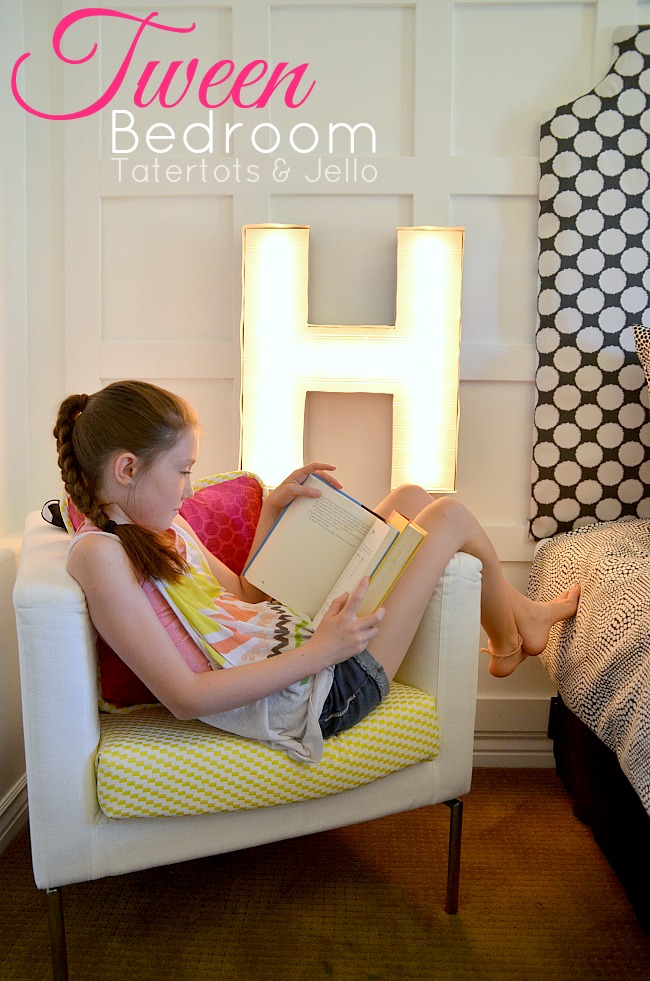 We had such a fun time creating our Tween Hangout Room, andHannah decided she wanted a room that was similar.
The black and white decor and pops of color are so fun for a teen!!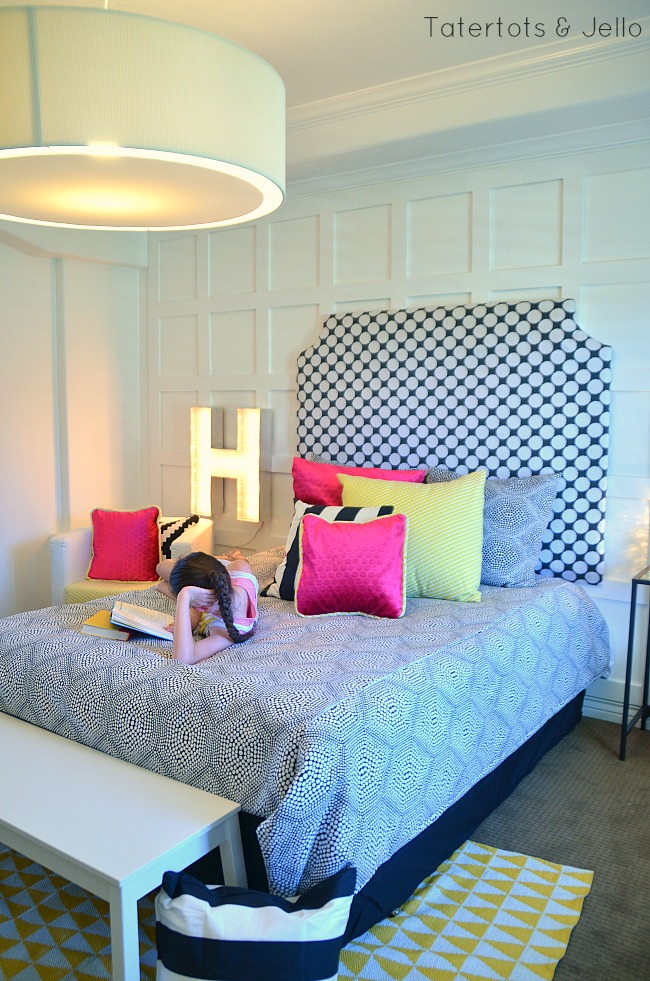 I was able to use the same beautiful Waverly fabric for this room as the hangout room.
I think the colors are so pretty!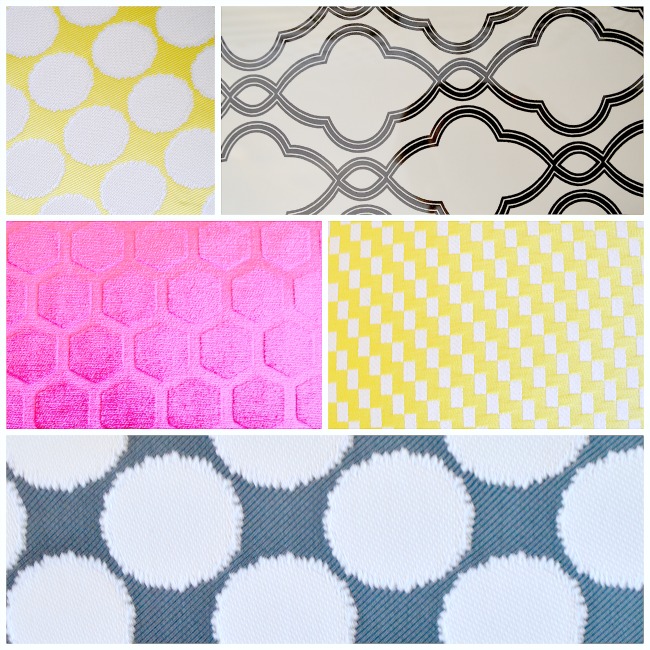 Here are some of the projects I created for this Tween room: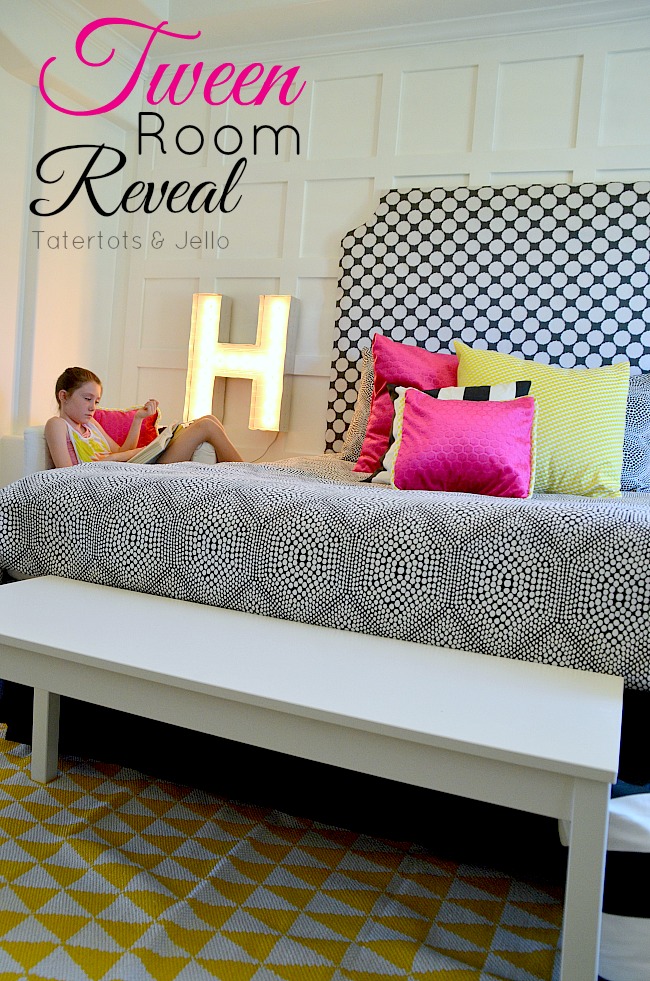 I created an upholstered headboard from a piece of plywood. I cut out the corners with a jigsaw and wrapped it in batting and then stapled the Well Rounded Licorice material onto the plywood.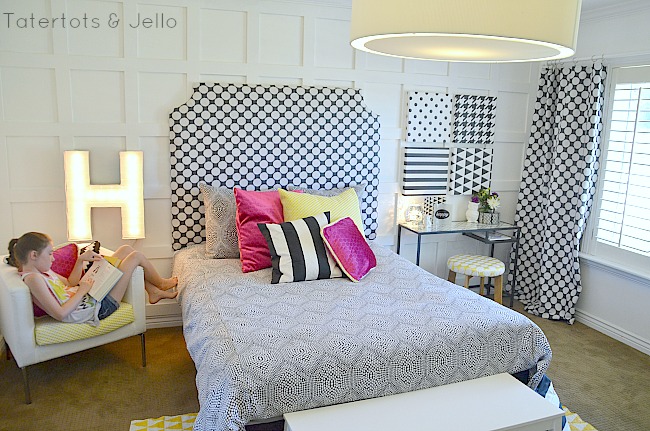 I sewed a duvet cover–I love this material! And made some simple pillows.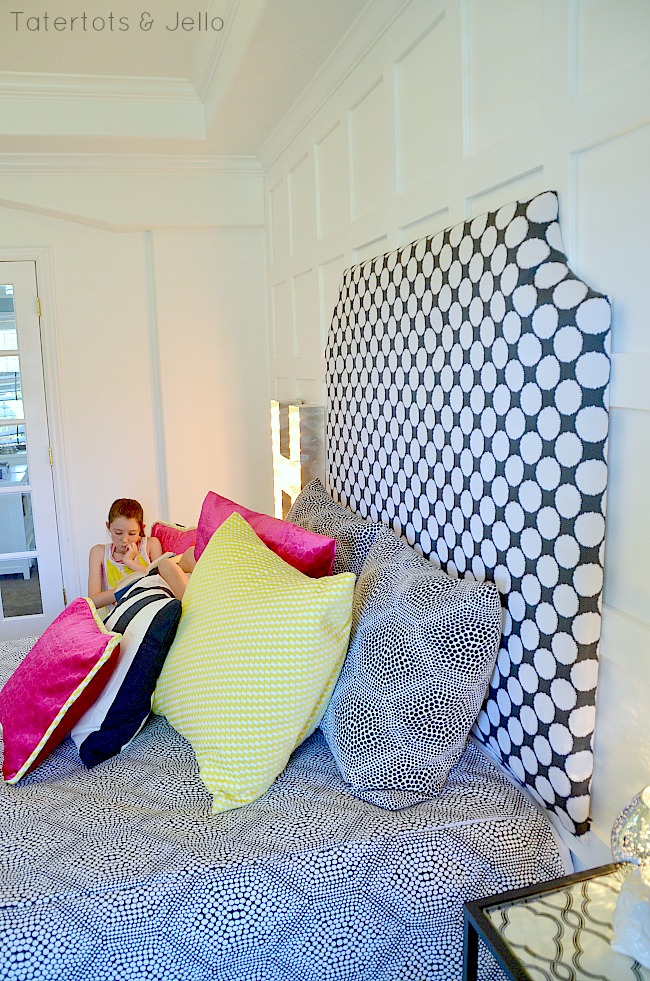 I also upholstered a cushion on a chair for the room.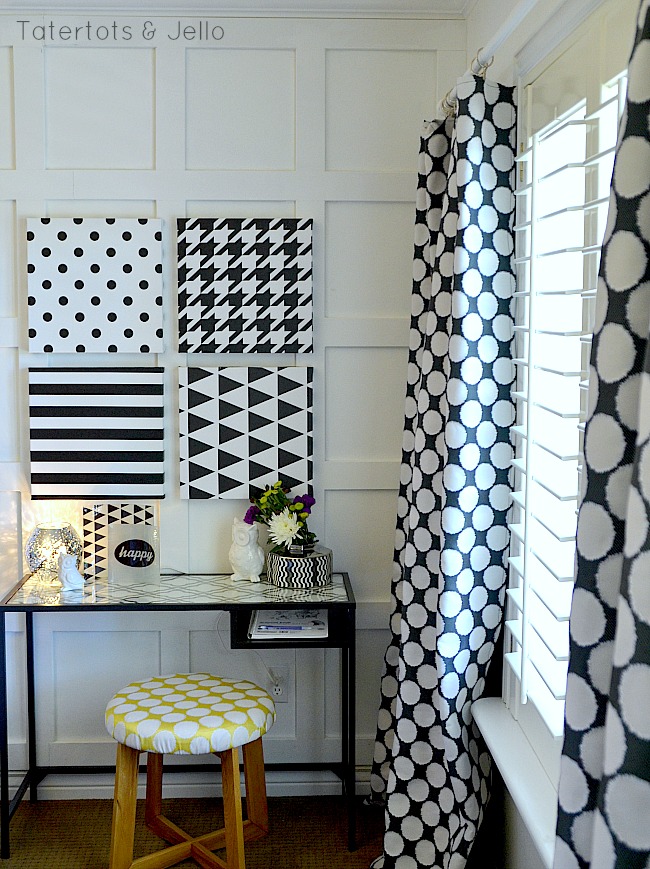 And I made some simple panel curtains from the same fabric as the headboard!
And added wallpaper to a desk for a little makeup station/workstation for the room!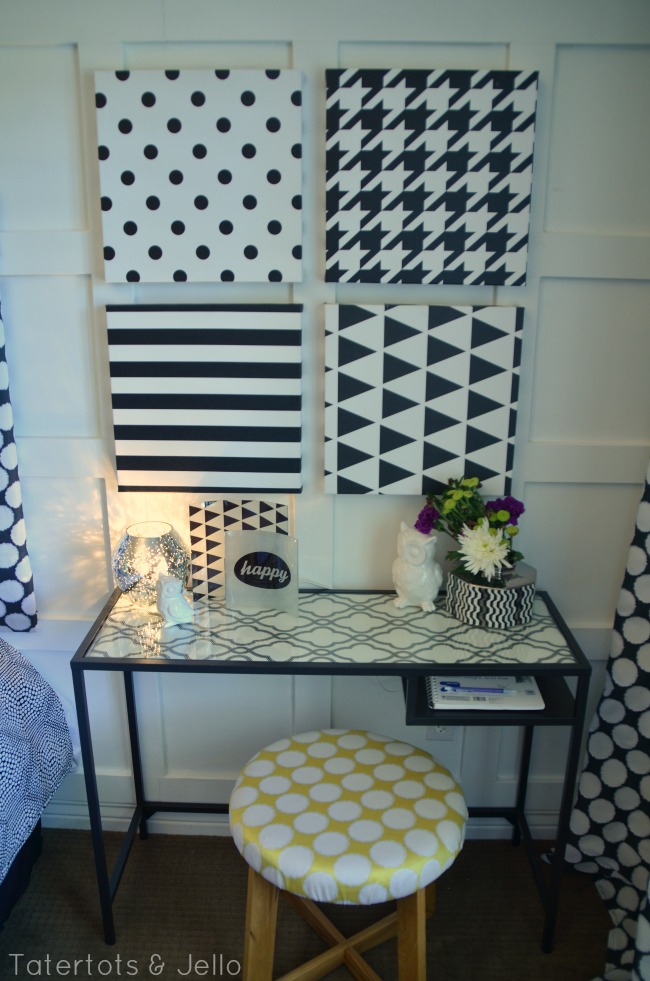 Hannah just loves her new room!!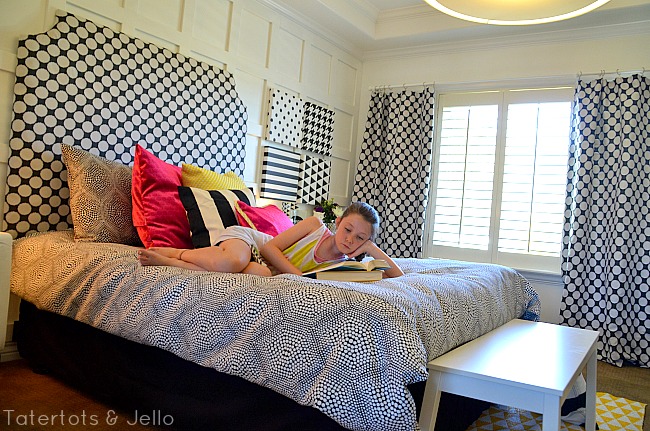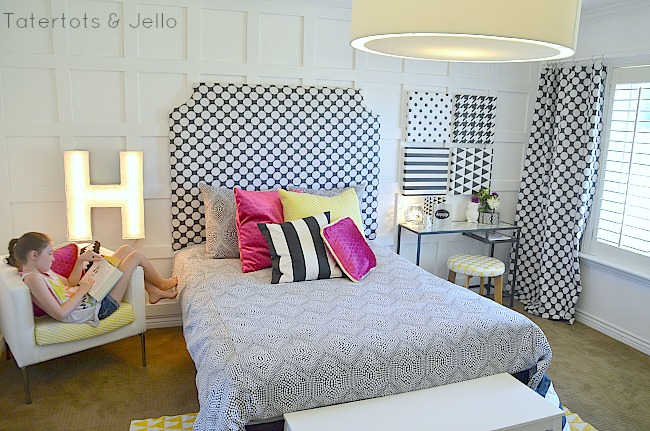 Thanks, Waverly, for the beautiful fabrics for the room!!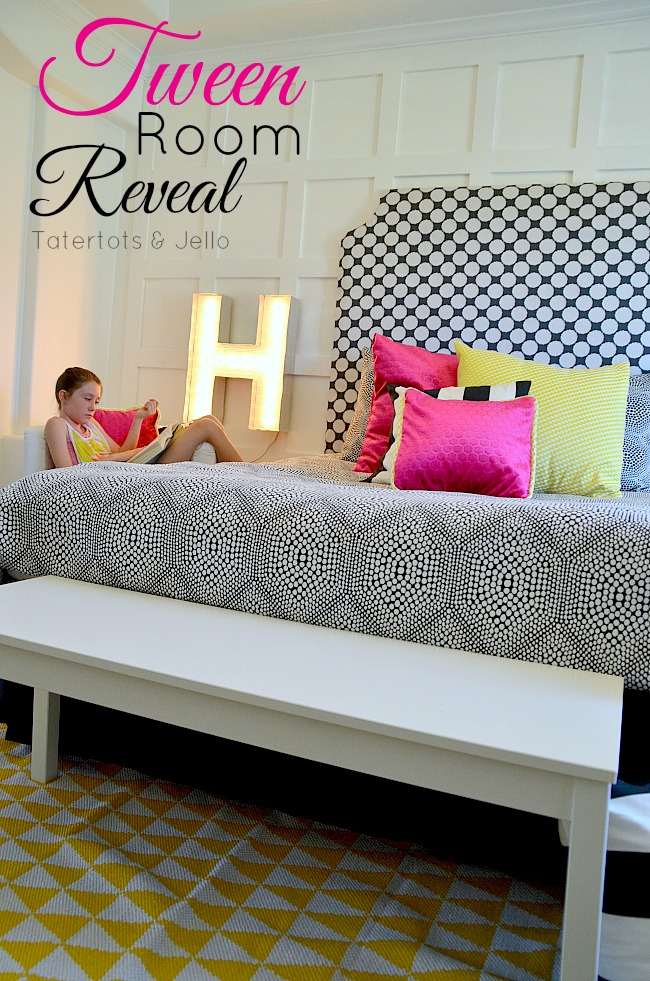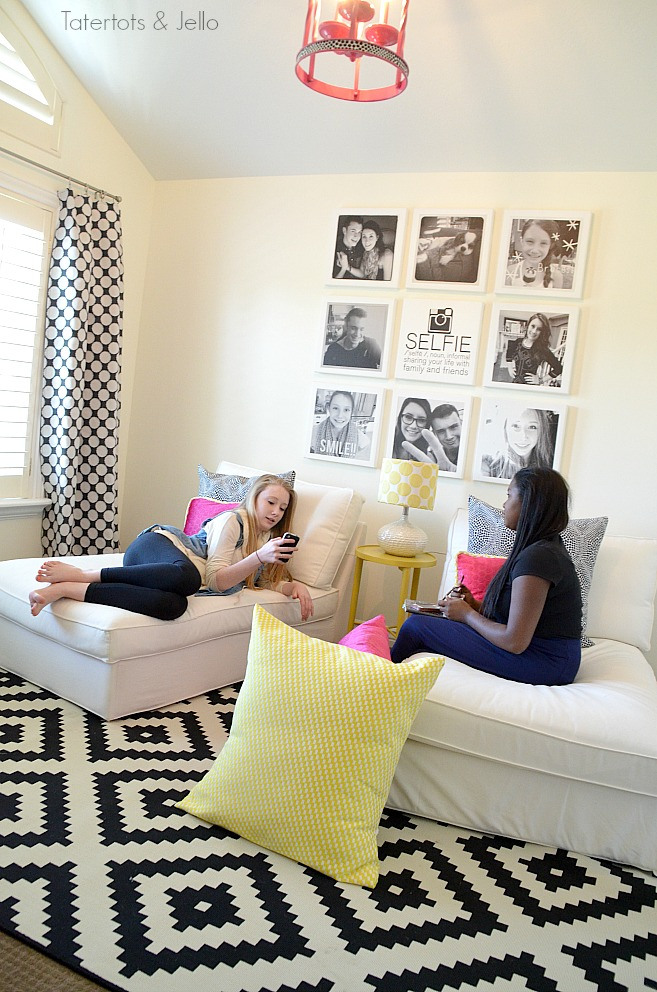 And it's fun that it matches the Tween Hang Out Room!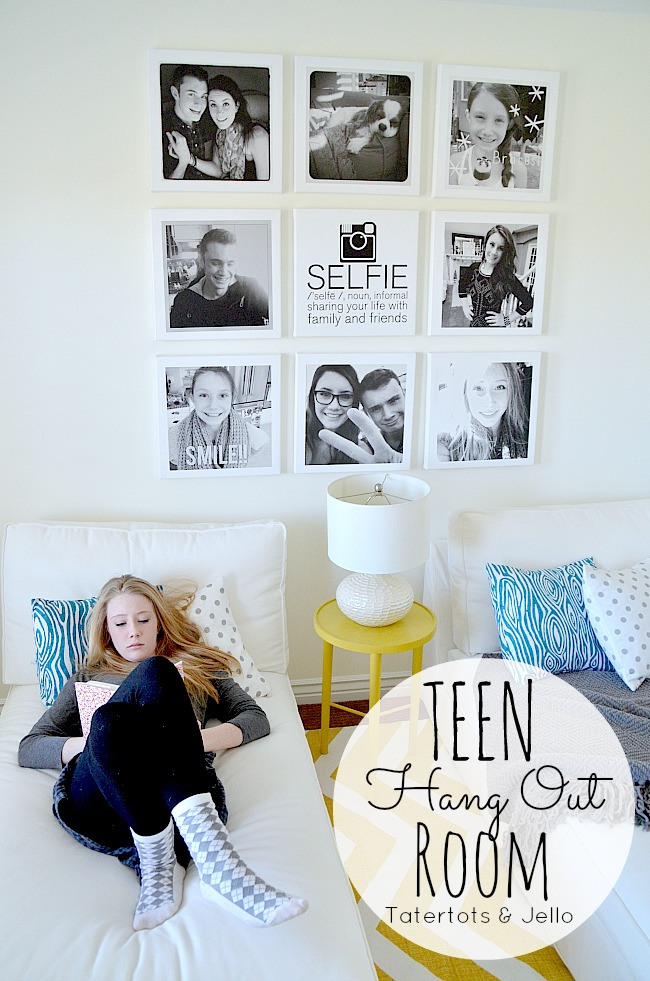 And you can find out more about the Instagram Wall too!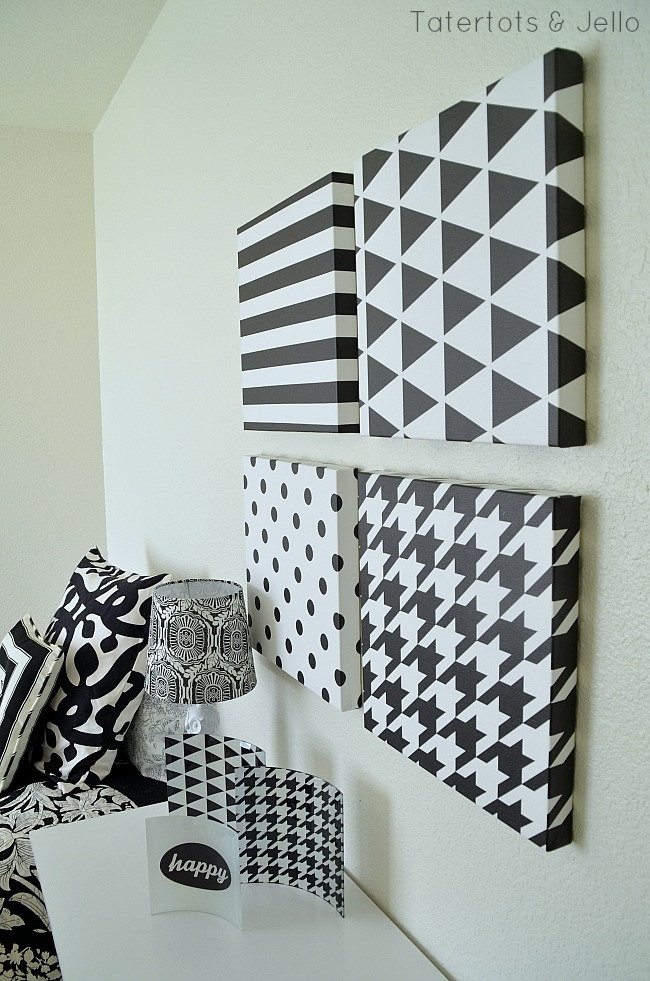 And I have free downloads of these geometric prints from Shutterfly too!
You can follow along with Waverly at:
@InAWaverlyWorld on Twitter
Have a HAPPY Day!
xoxo
This post was sponsored by Waverly. However all opinions and ideas are mine.
See my disclosures for more information.