Tangy Sweet Steak Street Tacos with Avocado Cilantro Crema. Combine the sweetness of honey with tangy steak and a creamy Mexican sour cream crema avocado cilantro sauce in these delicious street tacos.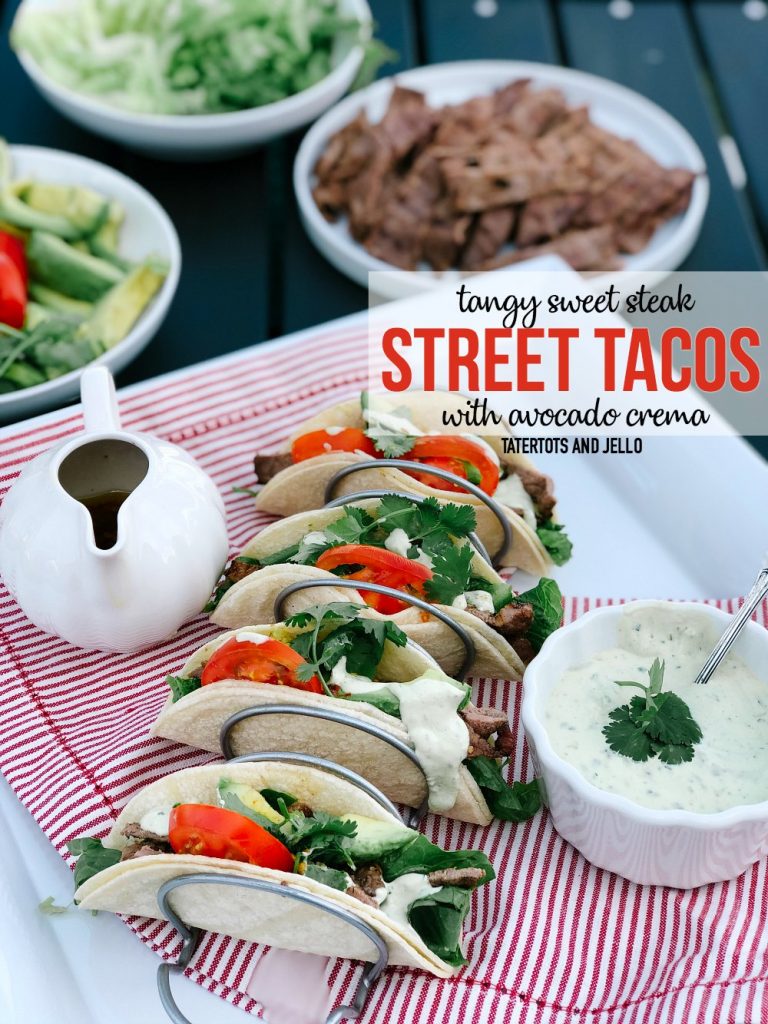 Tangy Sweet Streak Street Tacos are Our Go-To Meal
Do you Have a "go-to" meal? Something that is easy to whip up and everyone likes? For me that is tacos. I could eat tacos every single day. I think it kind of drives my husband crazy. He's more of a meat and potatoes guy. But to make it more exciting I love to experiment and create different kinds of tacos.
Taco Tuesdays
Tacos are easy to make. They taste great. There are SO many different types of tacos you can make. Plus they're portable and easy to eat. Do you do Taco Tuesdays? It's an easy way to always know what's for dinner on Tuesdays!
Which Type of Tortilla are Best for Street Tacos?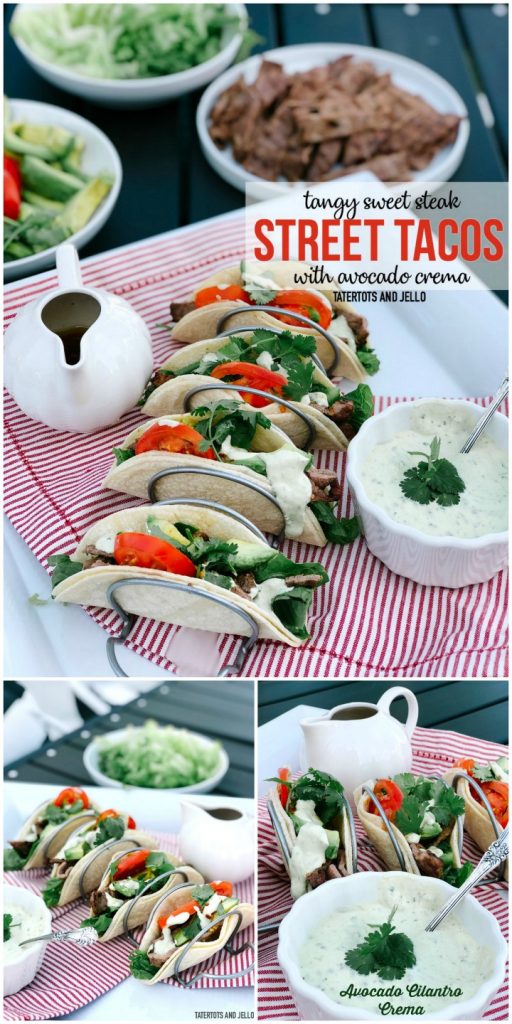 Flour or corn tortillas. Which do you prefer? I love them both. And in this recipe you can use either. I used flour this time but I've also made them with little corn tortillas which I think or more authentic for street tacos.
Smaller Tortillas are Used for Street Tacos
I named these street tacos because when you get street tacos from a vendor in a city they come in small taco sizes which are easy to make. I used the smallest tortilla sizes that you can buy at your grocery store.
Chicken Can be Substituted for Steak in Street Tacos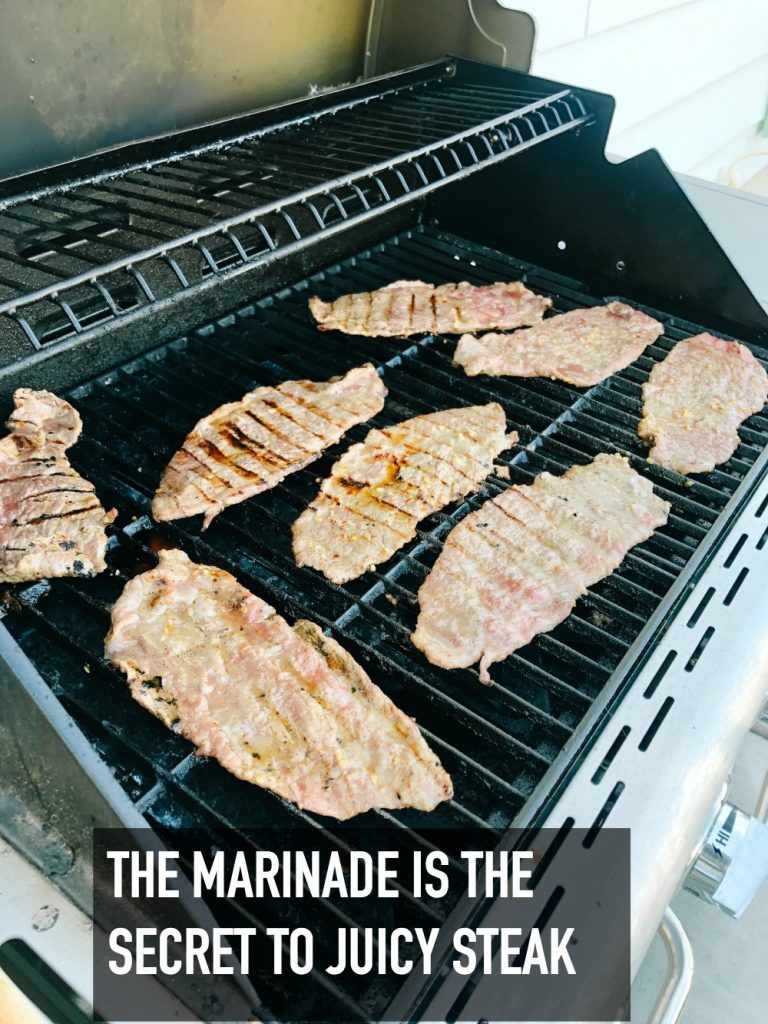 I used steak for these steak street tacos but you can substitute the steak for chicken or even tofu if you want. My son is a pescatarian so he would use tofu. He's great at cooking with tofu. If you have any questions on tofu leave them in the comments and I will ask him to answer them!
Marinade the Meat for Sweet and Juicy Street Tacos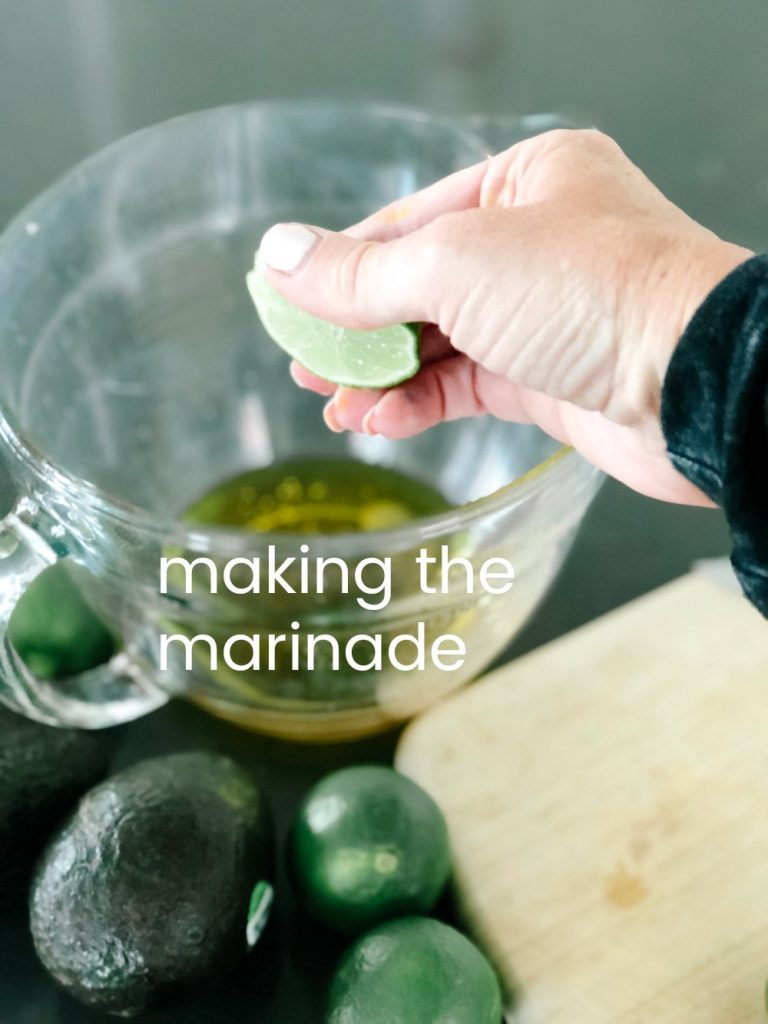 The secret to the sweet, juicy meat is a honey lime marinade. It's so easy to whip together and the mixture seeps into the meat bringing a delightful sweet flavor and soft texture after it's been grilled.
What is Mexican Crema?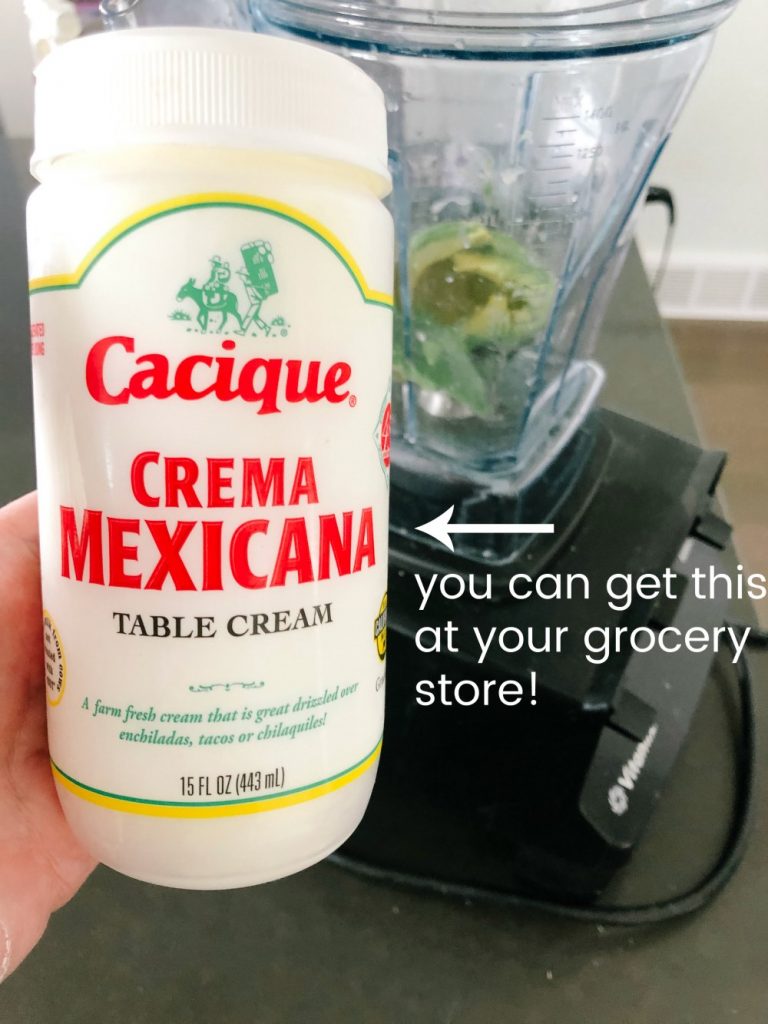 Have you ever made crema? Crema is just a sour cream sauce that is a little thinner than sour cream with a tang and salt-flavor. You can usually get it on the side from most Mexican restaurants. But it is super easy to make.
Switch Up the Flavors of Mexican Crema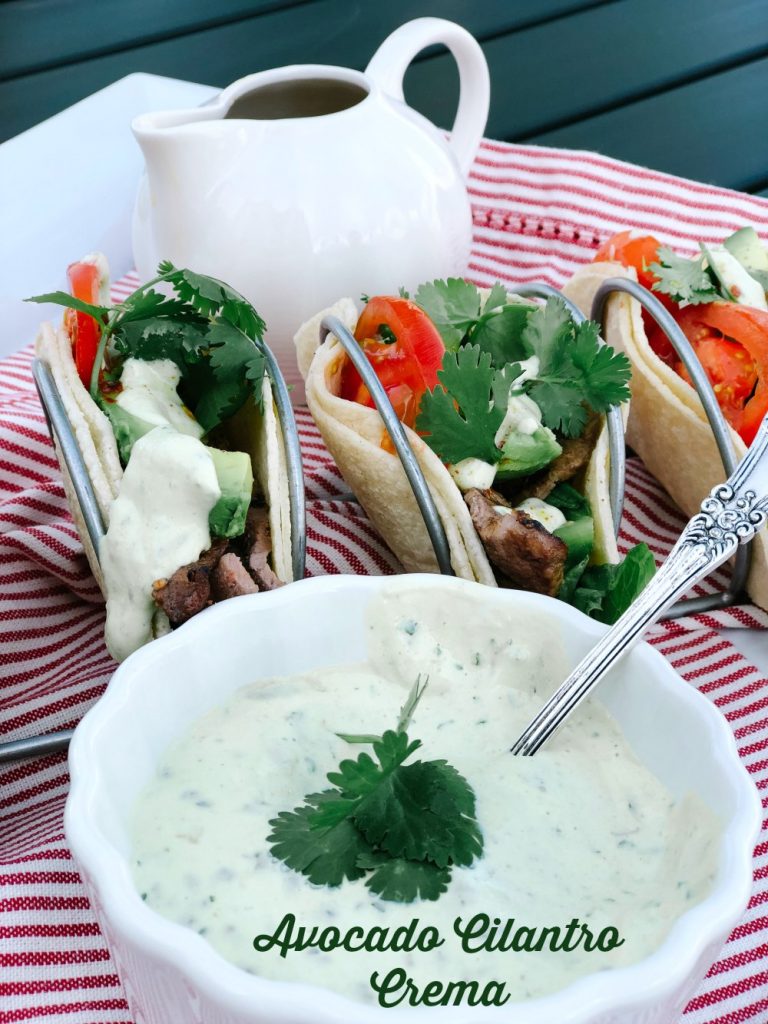 I love that you can make different kinds of crema. The one I am sharing today is an avocado and cilantro crema. But never-fear, if your family doesn't like cilantro, just omit that for an straight avocado version!
What Condiments Do You Serve with Street Tacos?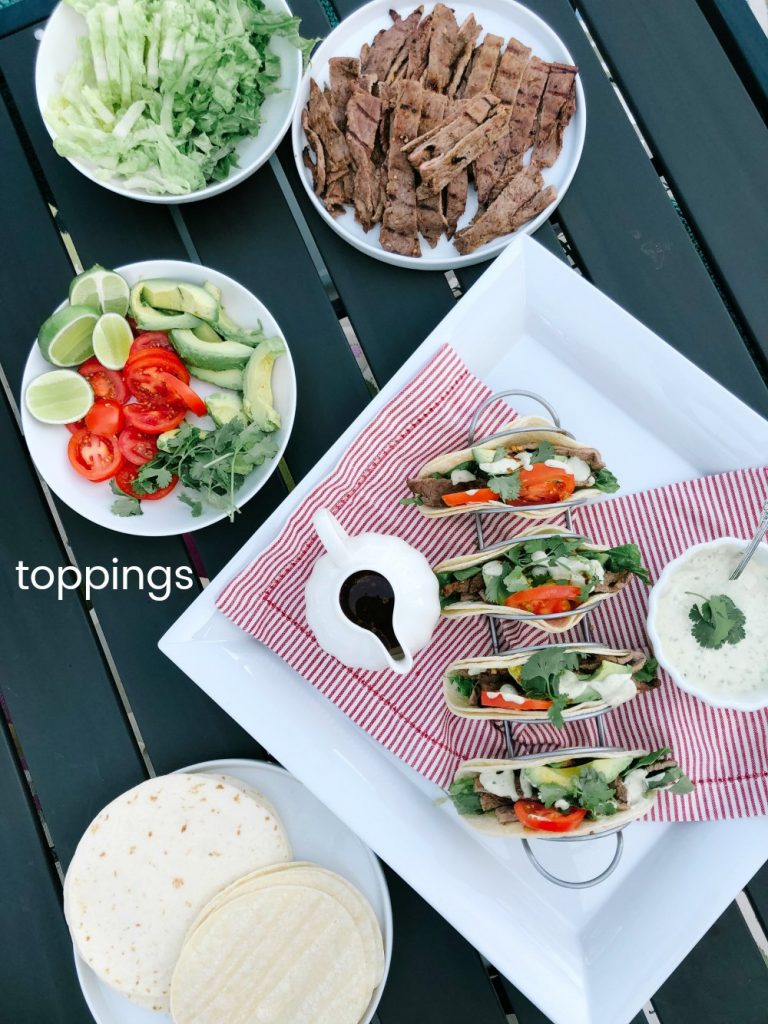 You can also switch up the condiments on street tacos. I put out a bowl of lettuce, tomatoes, cilantro and limes. You can squeeze the lime on top of the tacos right before eating and the fresh lime juice is amazing. Of course you must have a side of salsa or pico as well! Then pour your crema into a little container so people can drizzle a little over their tacos. Yum!
What Other Sides are Good with Street Tacos?
Other sides that would work well with street tacos are diced onions, jalapenos and cabbage. Instead of serving the tacos with lettuce you could make up a slaw using cabbage, jalapenos and lime juice.
You Can Make Street Tacos Anytime
I made Tangy Sweet Steak Street Tacos with Avocado Cilantro Crema for Cinco de Mayo and they were a huge hit. But you can make these easy street tacos any night.
Take Leftover Street Taco Meat and Make a Salad for Leftovers
I took the leftover meat and made a salad with the leftovers that I refrigerated and ate the rest of the week. It was so delicious!! I love leftovers and easy lunches.
How to Make Tangy Sweet Steak Street Tacos with Avocado Cilantro Crema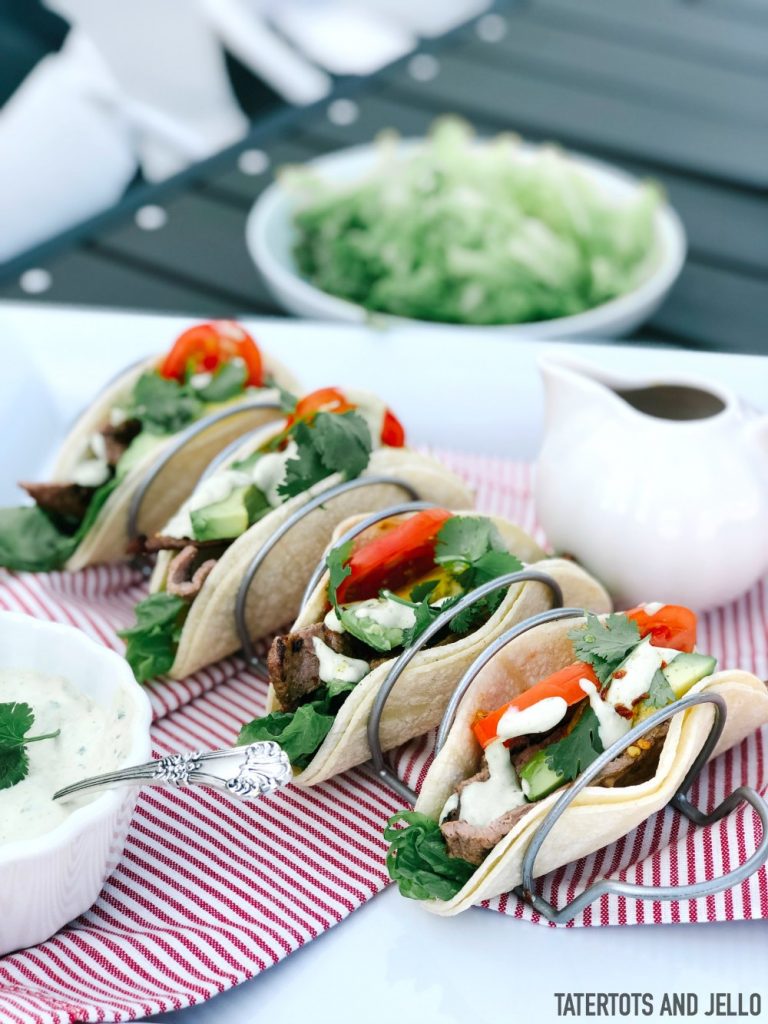 Tangy Sweet Steak Street Tacos with Avocado Cilantro Crema
Tangy Sweet Steak Street Tacos with Avocado Cilantro Crema. Combine the sweetness of honey with tangy steak and a creamy Mexican sour cream crema avocado cilantro sauce in these delicious street tacos.
Ingredients
2.5 pounds flank steak
20 corn or flour tortillas
For honey lime marinade
1/2 cup avocado oil
1/3 cup honey
2 limes juiced and zested
1/8 t. cayenne pepper
1 t. paprika
1/4 cup white cooking wine
3 cloves garlic, diced
For Avocado Cilantro Crema
2 medium avocados, seed taken out and shells removed
1/2 cup mexican crema or sour cream with 3 T. water
lime juice from 2 limes
1/4 t. salt and pepper
1/2 cup cilantro
Condiments
3 medium tomatoes, chopped
2 jalapenos sliced
1 head butter lettuce, chopped
2 limes quartered
pico or salsa
cheese (optional)
2 avocados, pitted and sliced into strips
Instructions
Honey Lime Marinade
In a medium bowl, combine the marinade ingredients and whisk together until everything is combined. Divide in half and pour half into a gallon zip lock bag. Add the steak to the ip lock bag and keep in the refrigerator for at least an hour, preferably overnight.
Grill Steak
Heat grill to medium medium heat and spray with non-stick cooking spray. Lay flank steak evenly on grill and grill for 3-4 minutes on each side, or until cooked to desired doneness. Once cooked through, remove from grill. Allow the meat to rest for a few minutes before cutting into strips.
Prepare Crema
In a food processor, add avocado, cilantro, lime juice, crema or sour cream and water, salt and pepper and pulse until creamy,. Pour into a serving container.
Prepare Condiments
While meat is resting, cut up lettuce, vegetables and other condiments and put on a serving platter.
Warm Tortillas
Warm tortillas in the over or microwave or lay them on the still-warm grill and cook them until they are soft.
Serve
Serve tacos, fill torillas with lettuce, steak and condiments, Spoon or drizzle crema over the top and garnish with cilantro or jalapeños.
Enjoy your tacos!
If you are looking for some other Taco Tuesday recipes, be sure to pin these!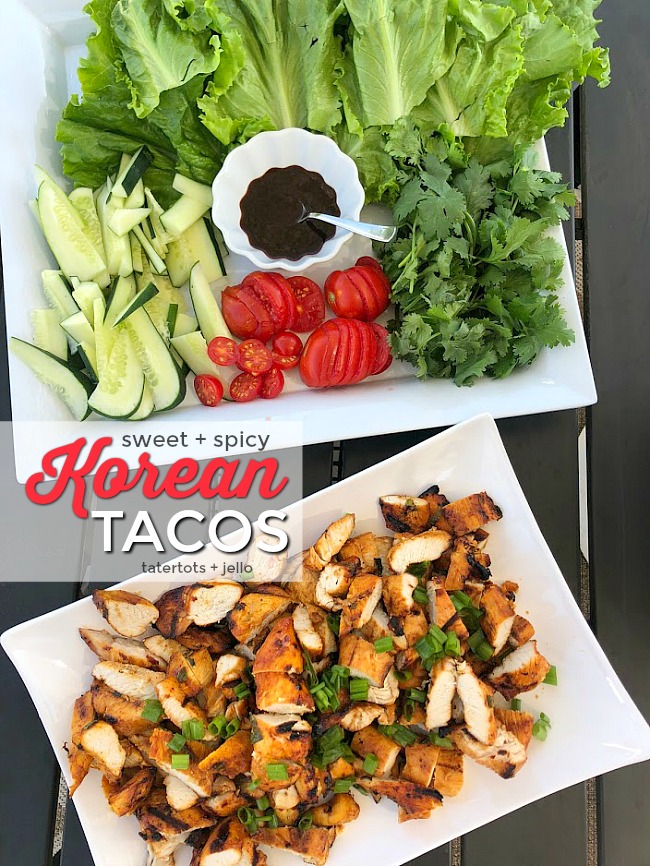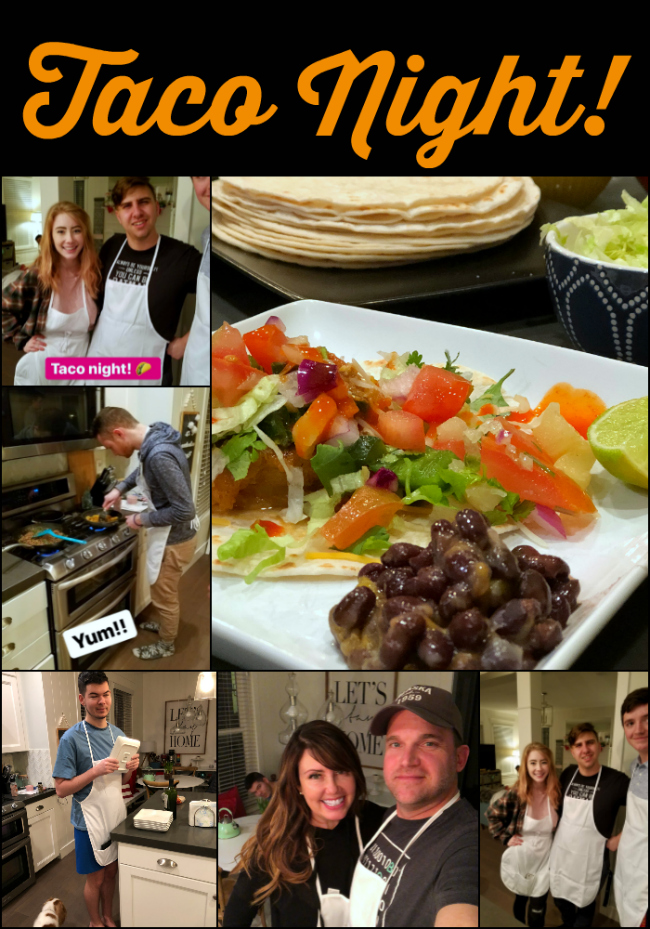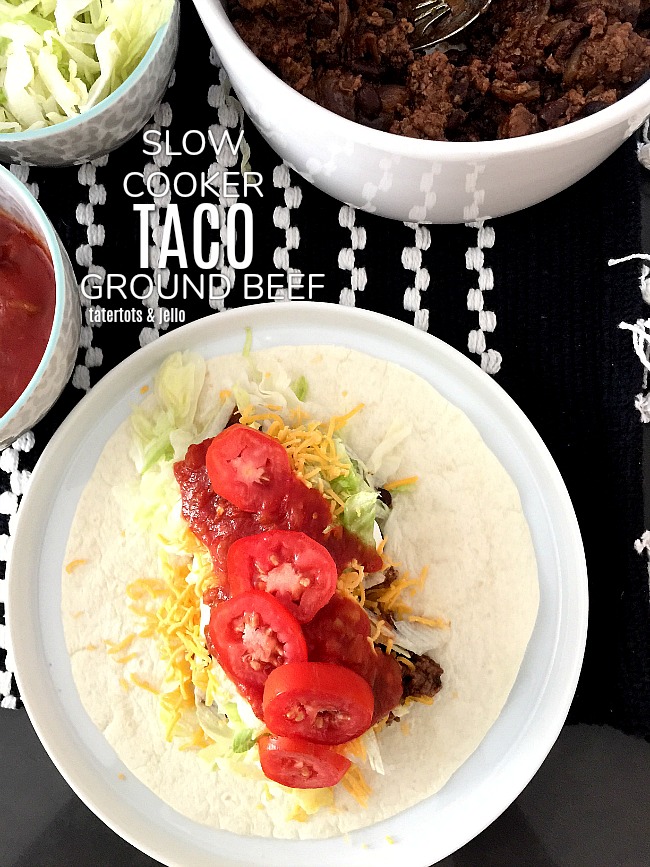 What is YOUR favorite type of food?
Do you have any good recipes to share with us? Share the link in the comments!
Have a Delicious Day!
xoxo